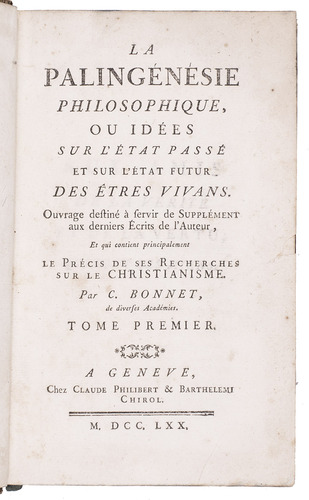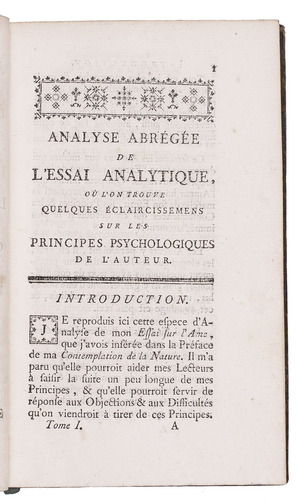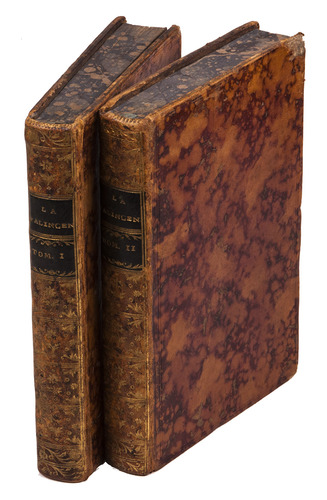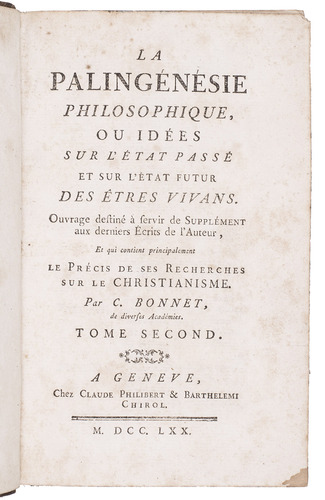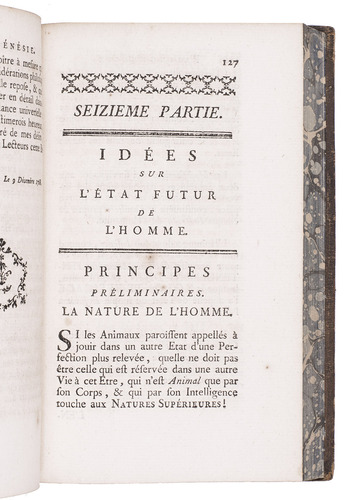 BONNET, Charles.
La palingénésie philosophique, ou idées sur l' état passé et sur l' état futur des êtres vivans. Ouvrage destiné à servir de supplement aux derniers écrits de l'auteur ...
Genève, Claude Philibert and Barthelemi Chirol, 1770. 2 volumes. 8vo. Contemporary tanned sheepskin, richly gold-tooled spine. XXVI, [2], 431, [1 blank]; [2], II, 448 pp.
€ 300
Third edition of an important work in theoretical biology. "Yet Bonnet was less doctrinaire than his colleagues; he supported, for example, a very elastic thesis of the germ cell, which according to him, was not only "an organized body reduced in size ... " but "every kind of original preformation out of which may result an organic whole, as of his immediate principle". This theory, which Bonnet christened "palingenenis," set forth the functional and structural notion of the cell, which was not stated formally until a hundred years later" (DSB).
A very good copy, some spots throughout and a small tear in the title-page of volume one. DSB II, pp. 286-287.
Related Subjects: