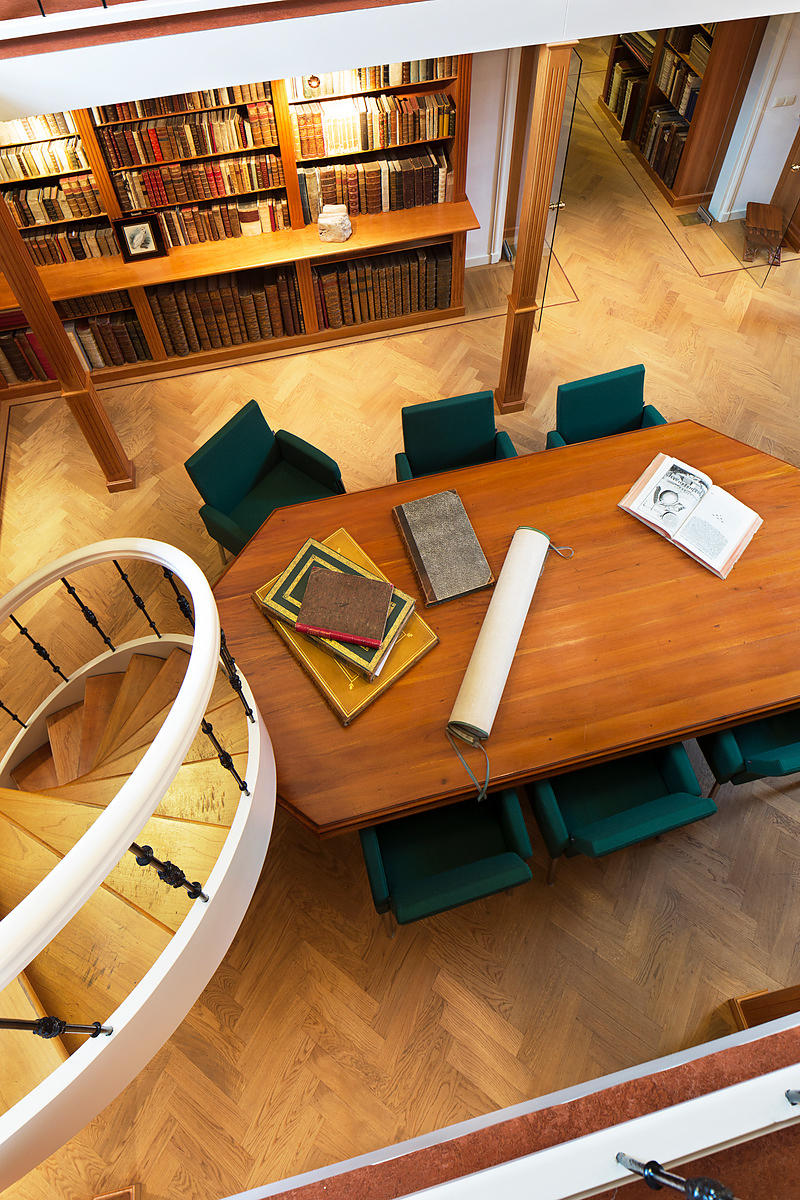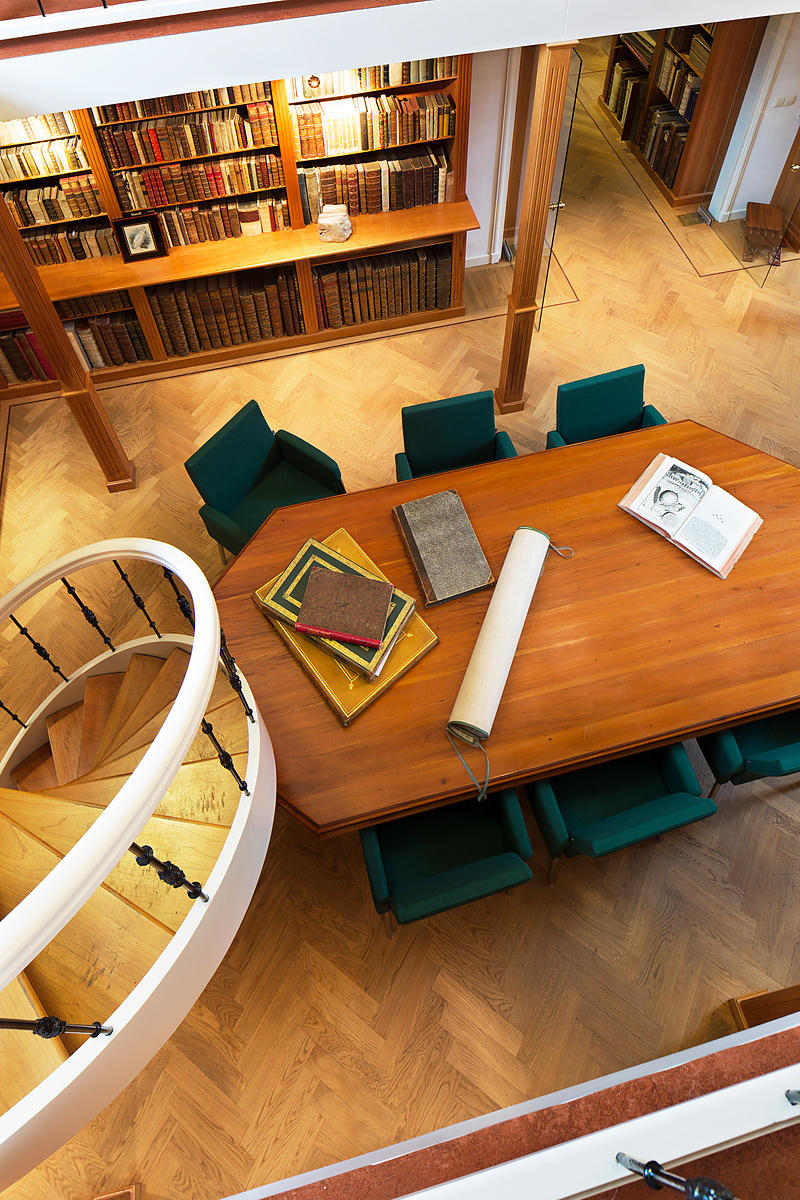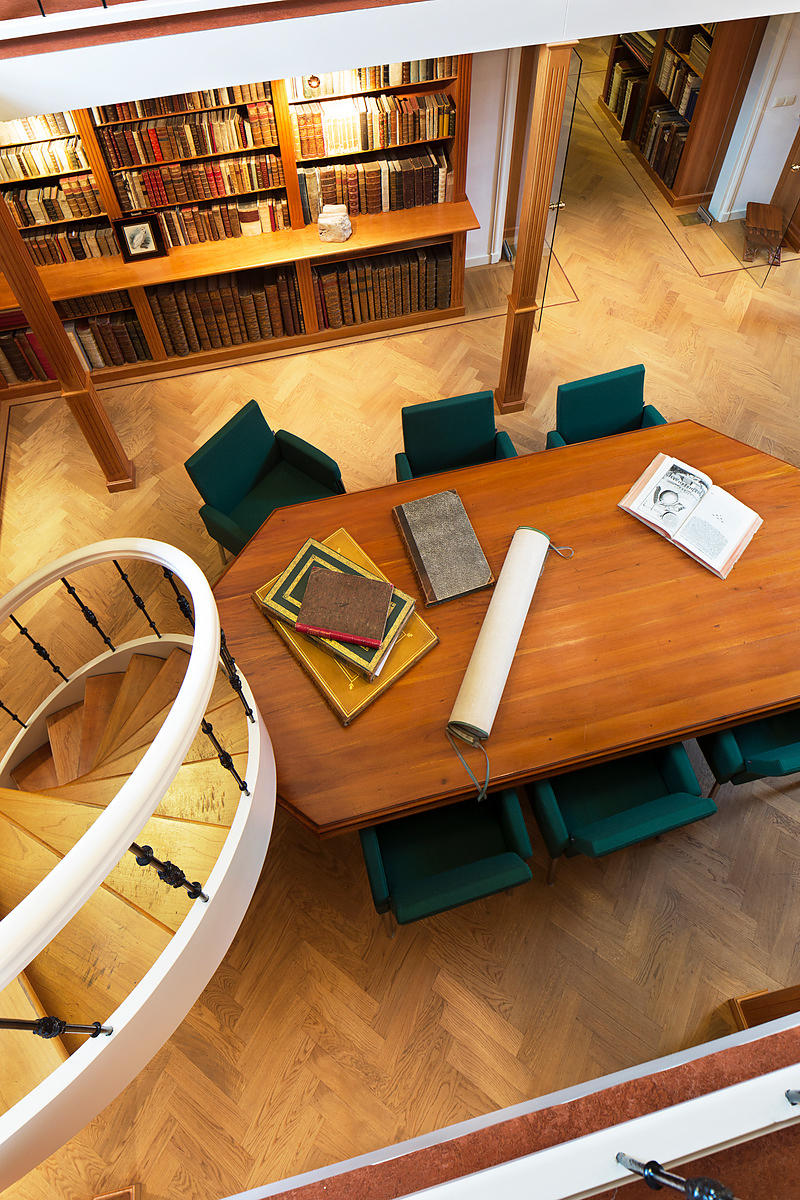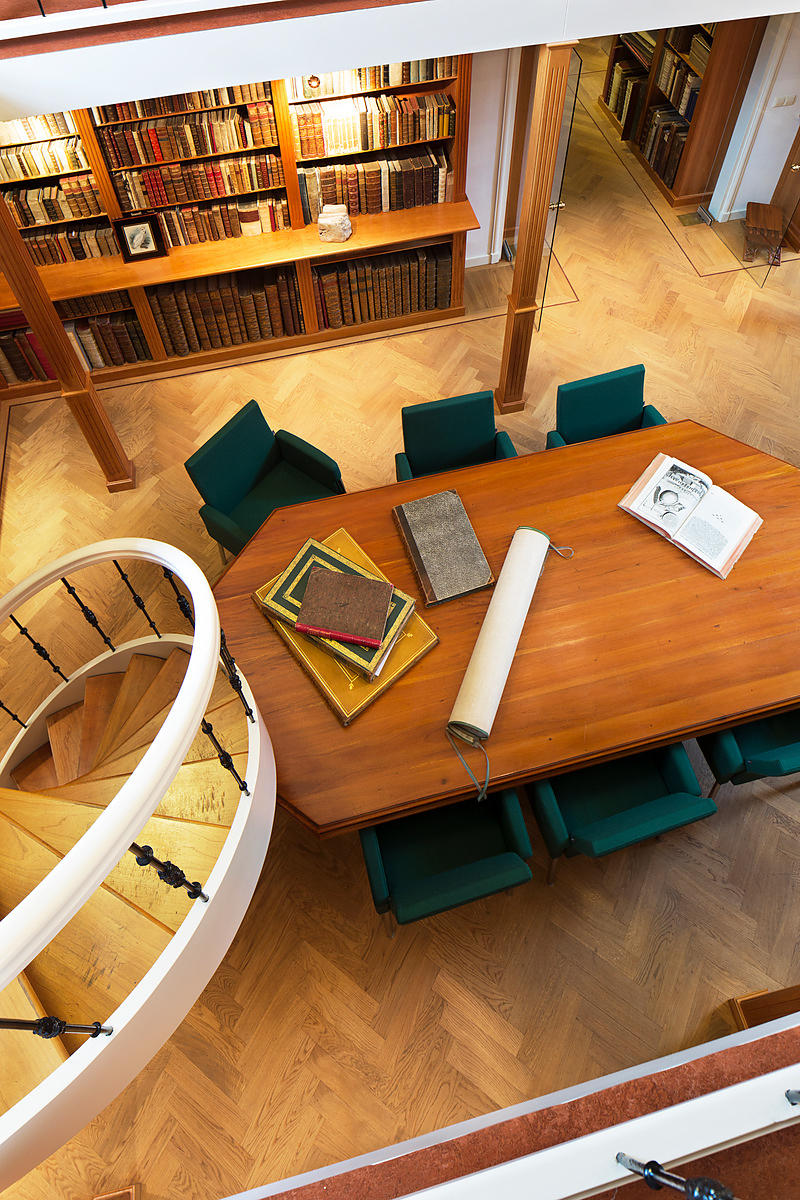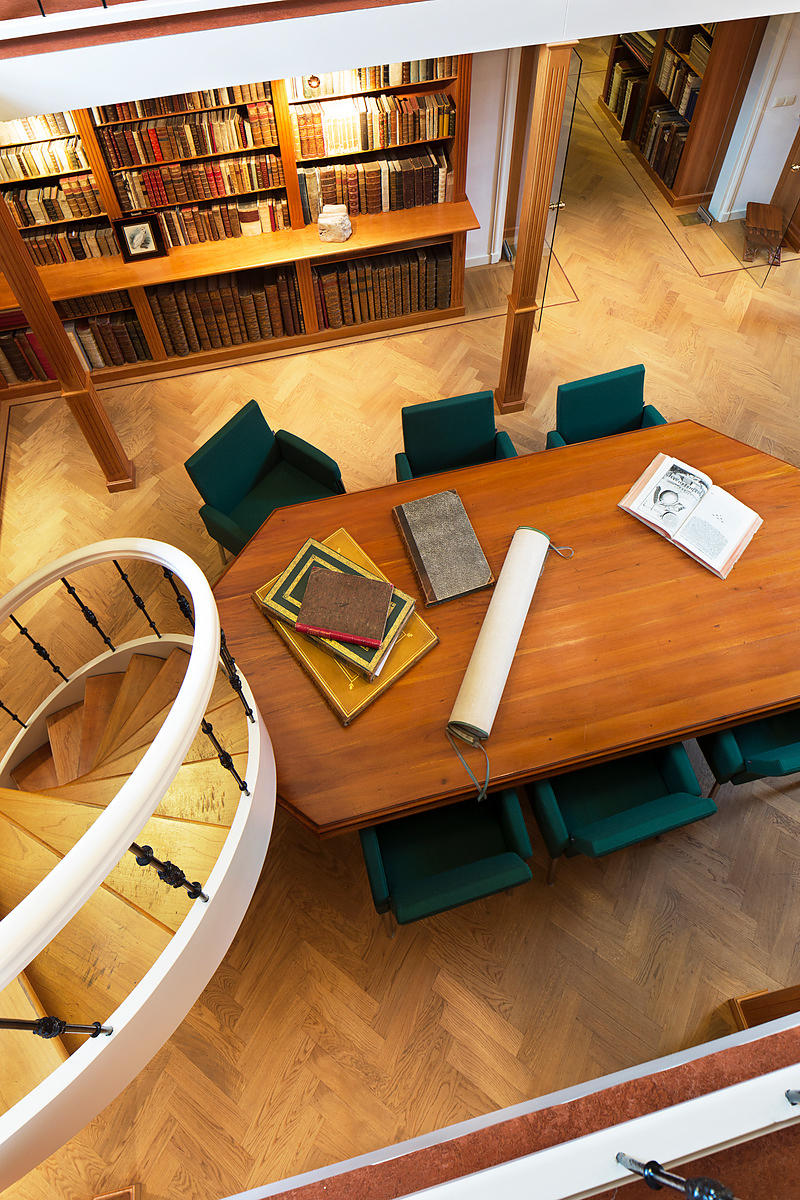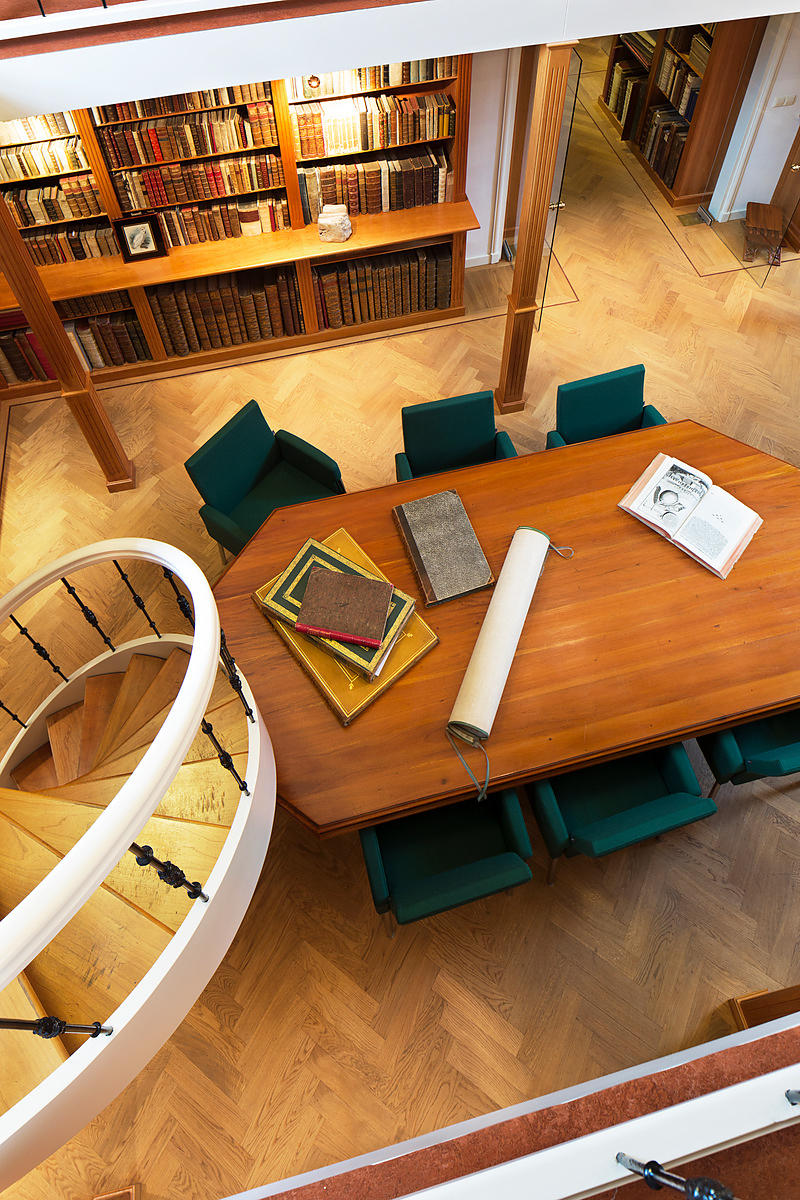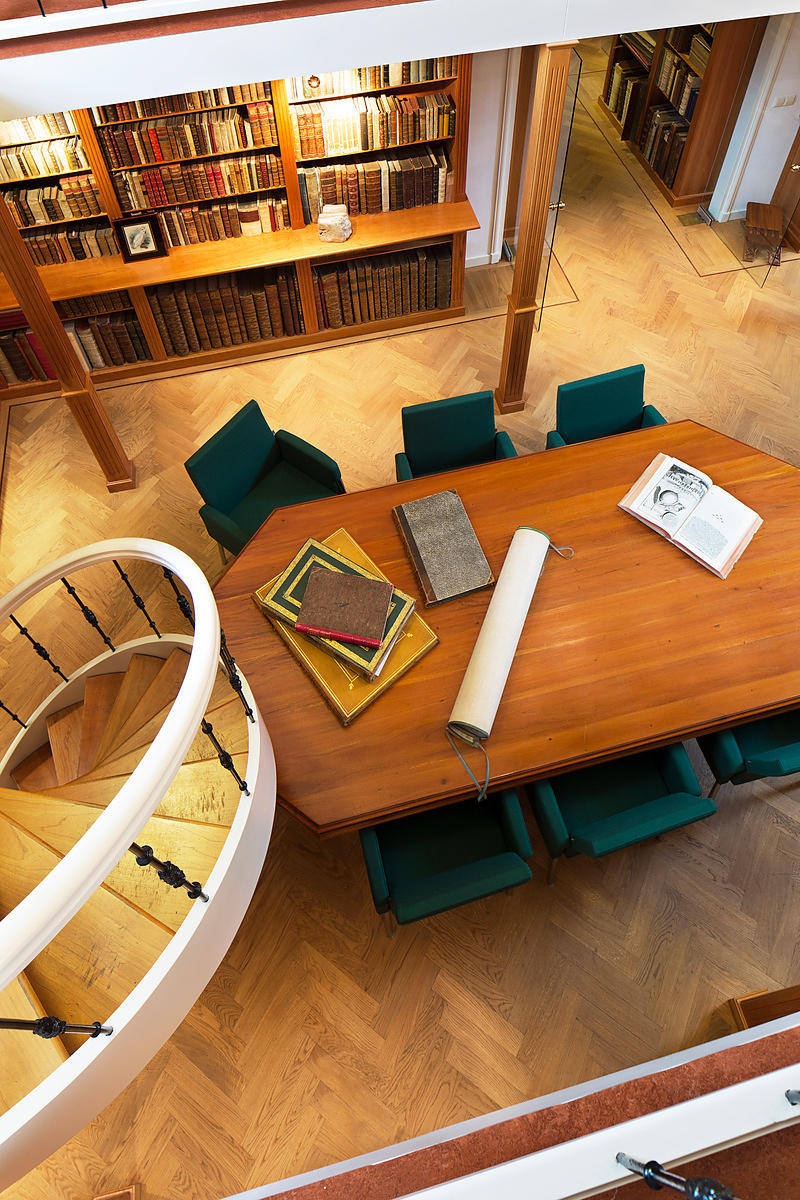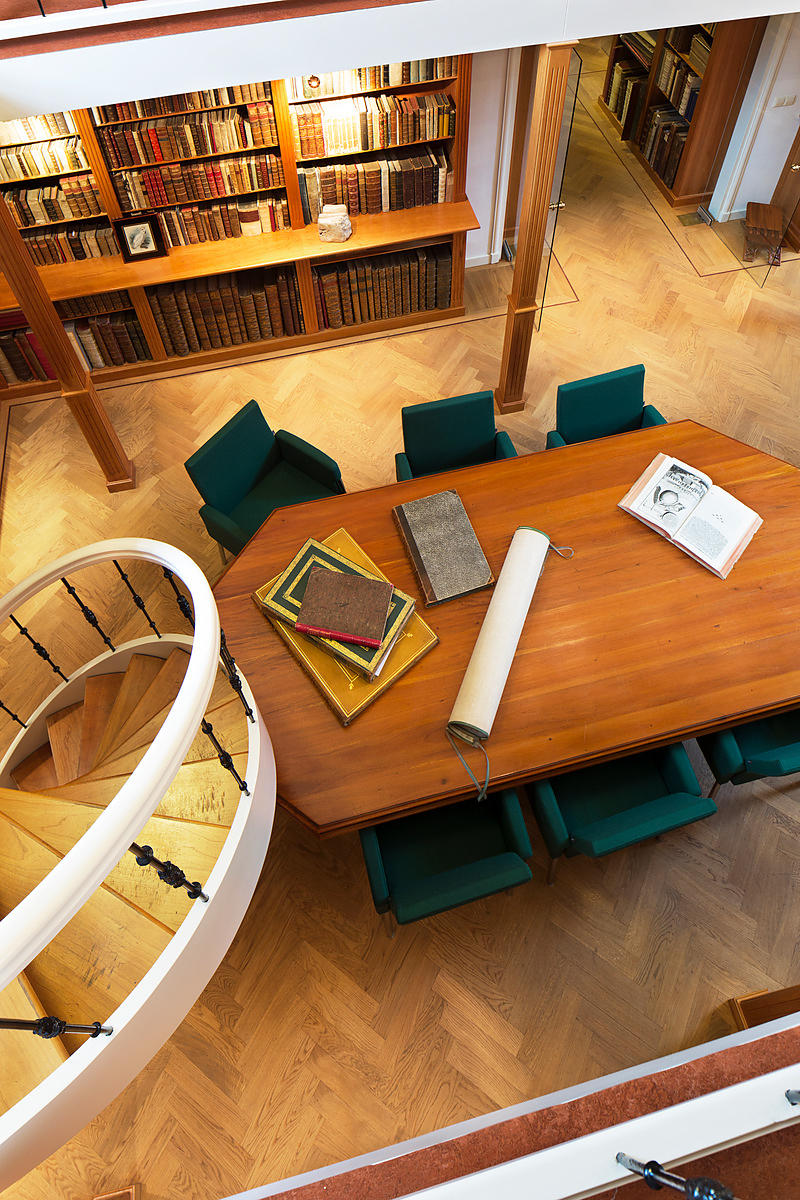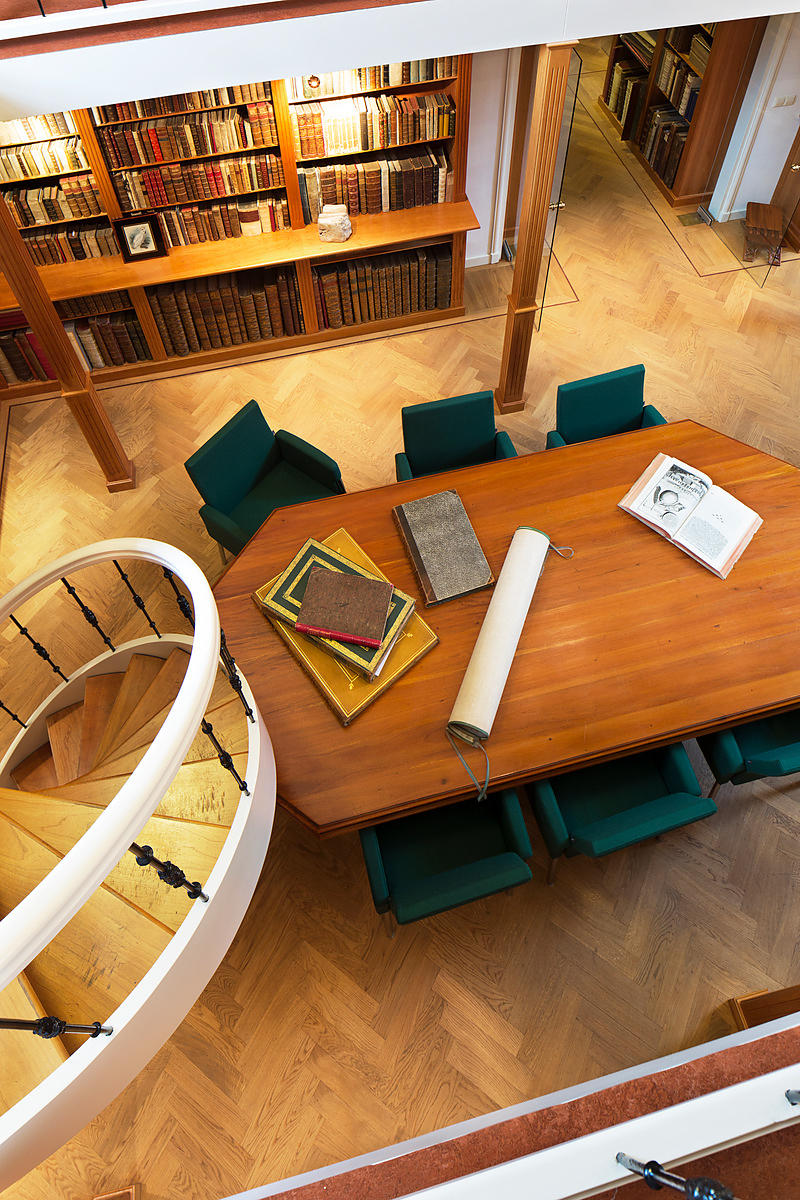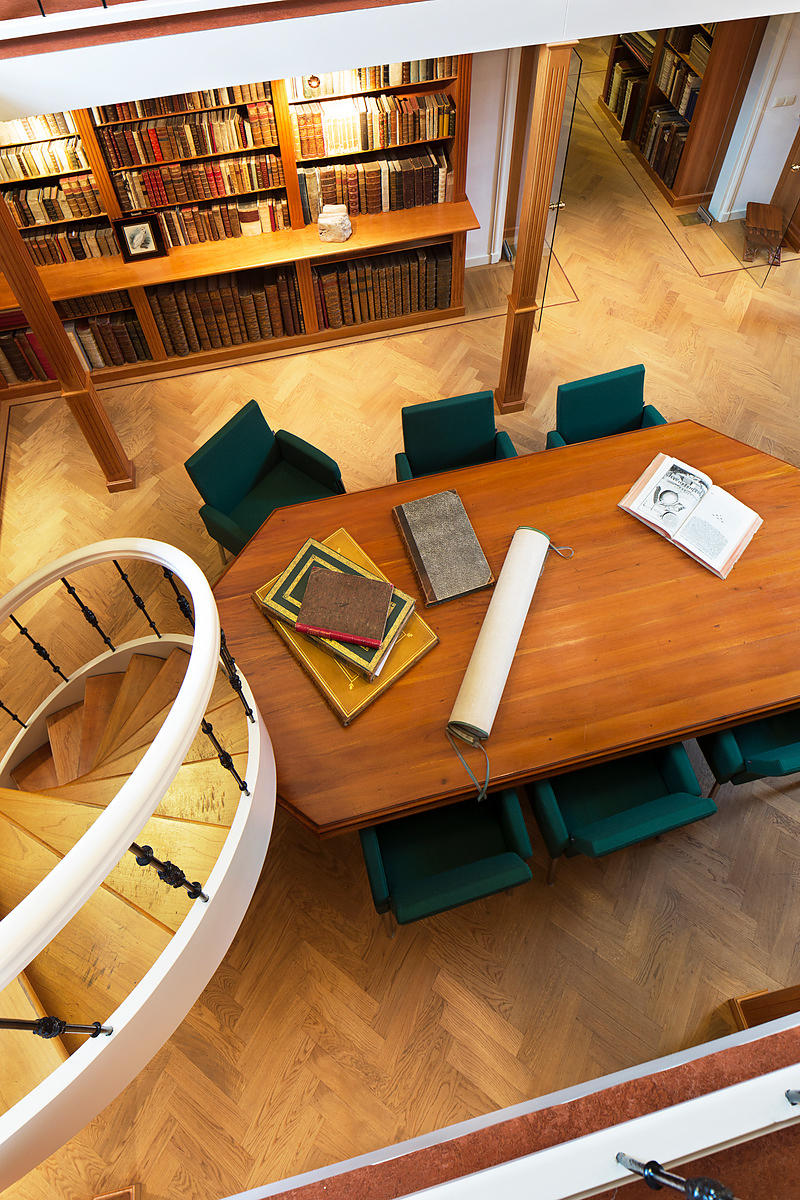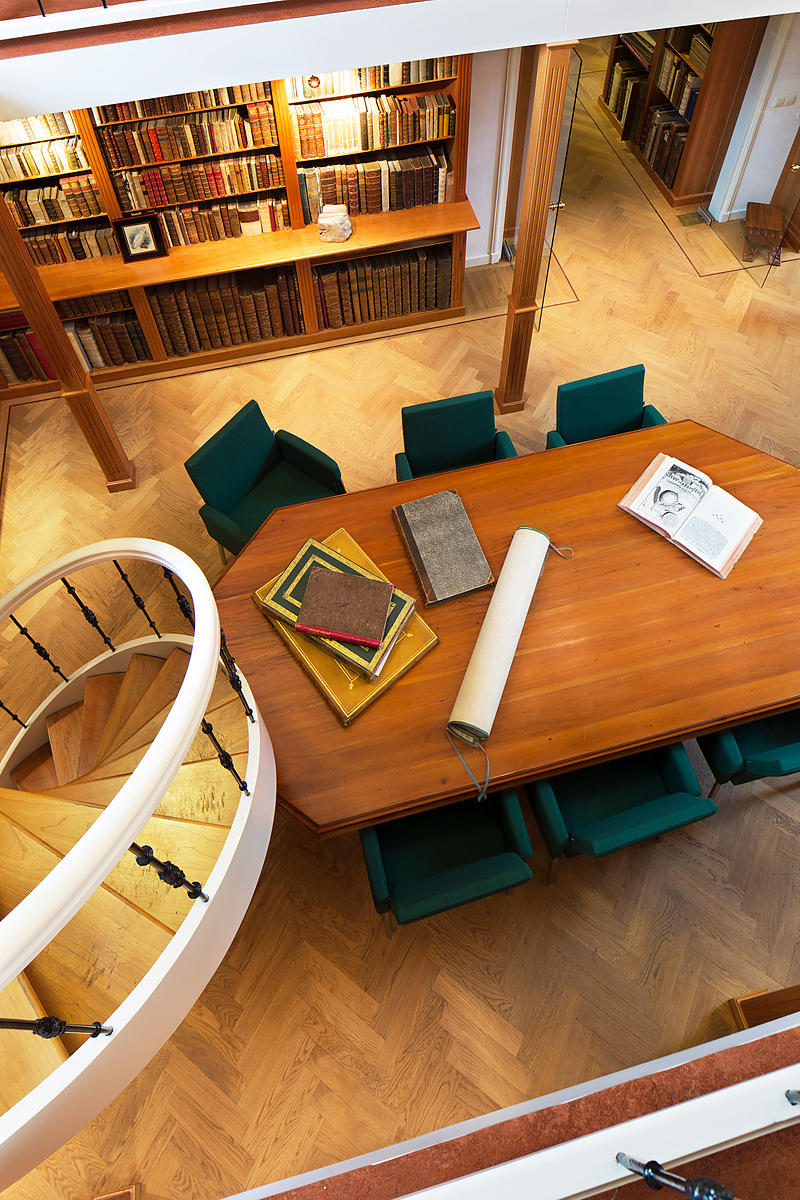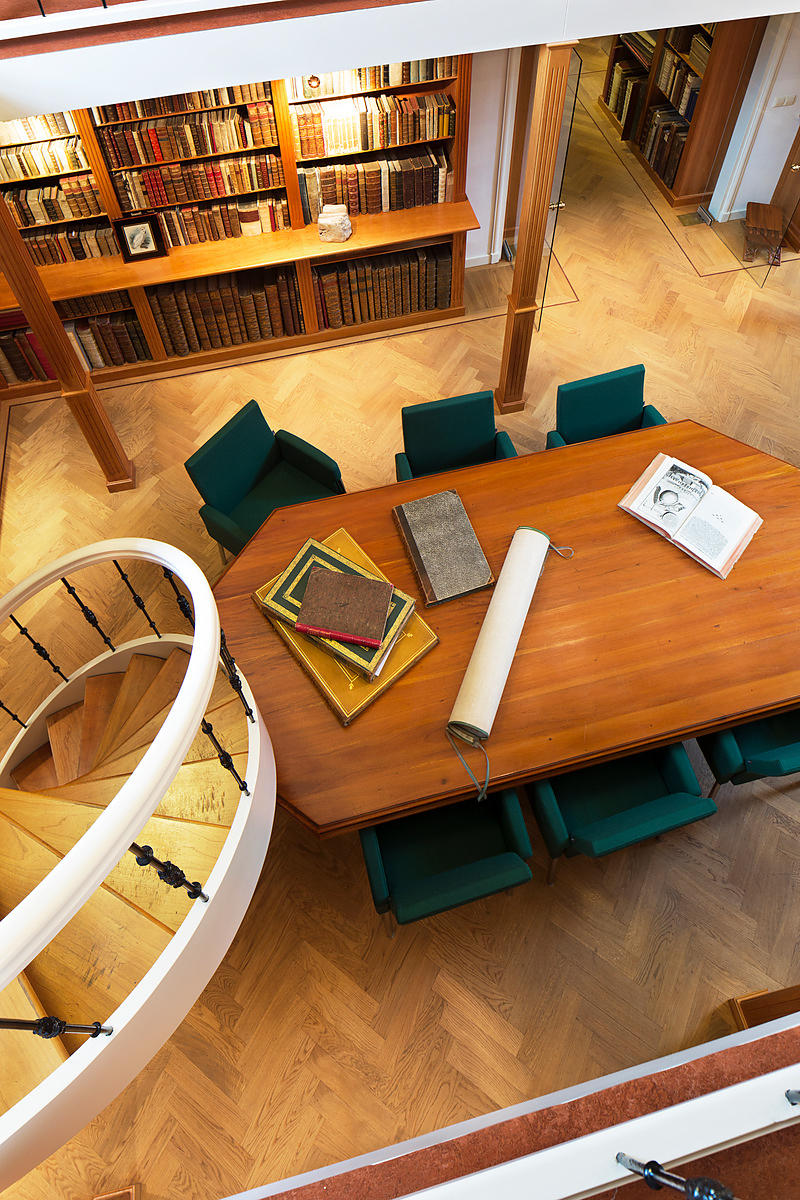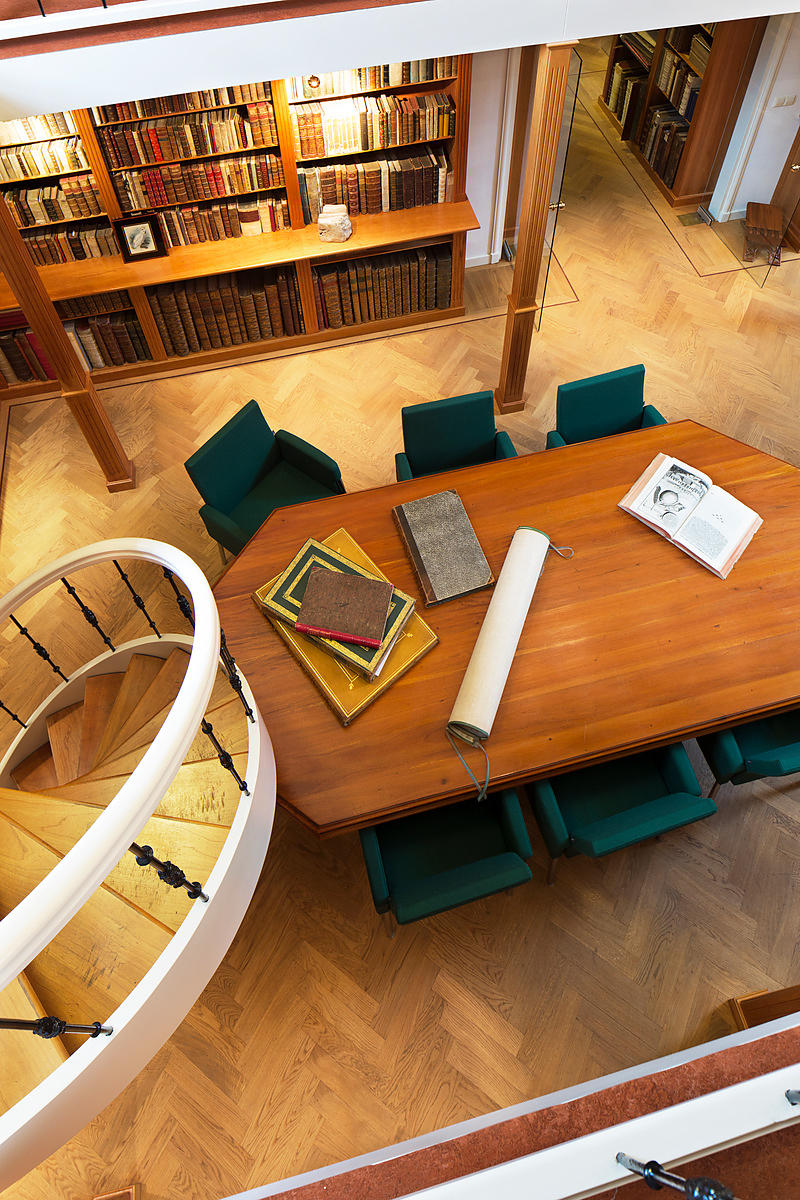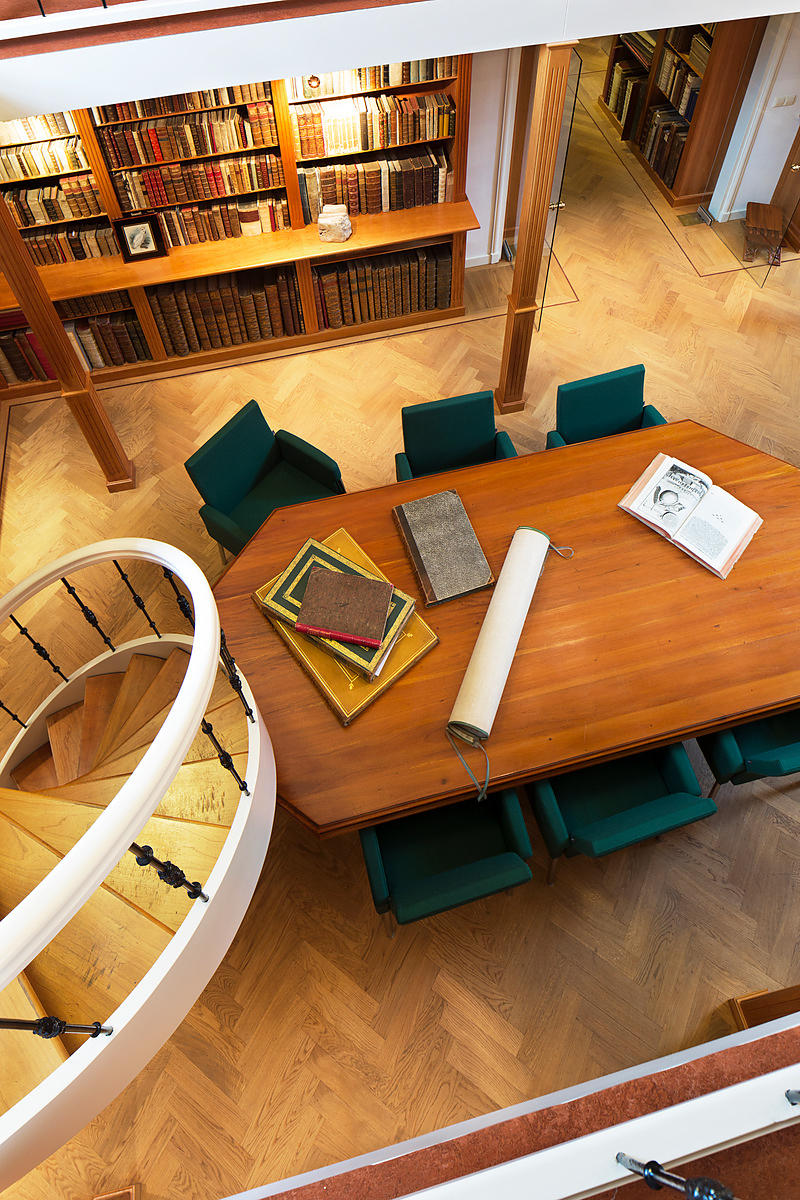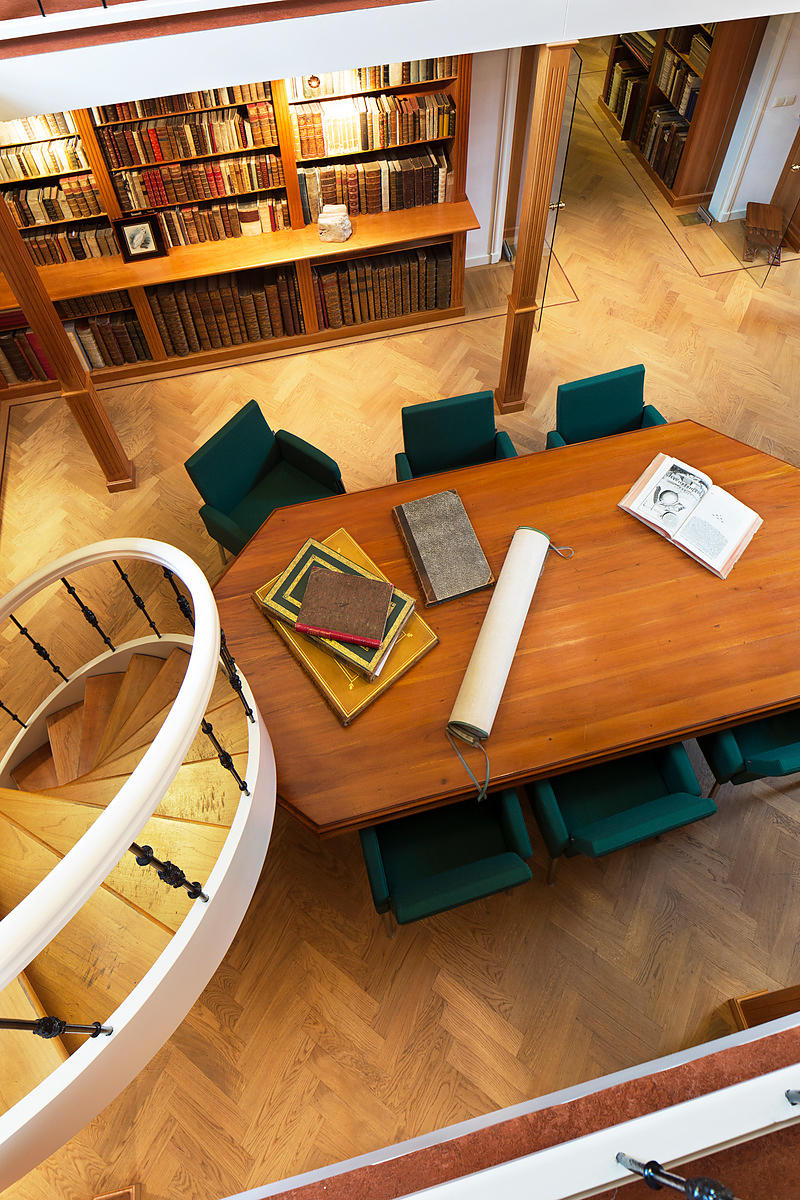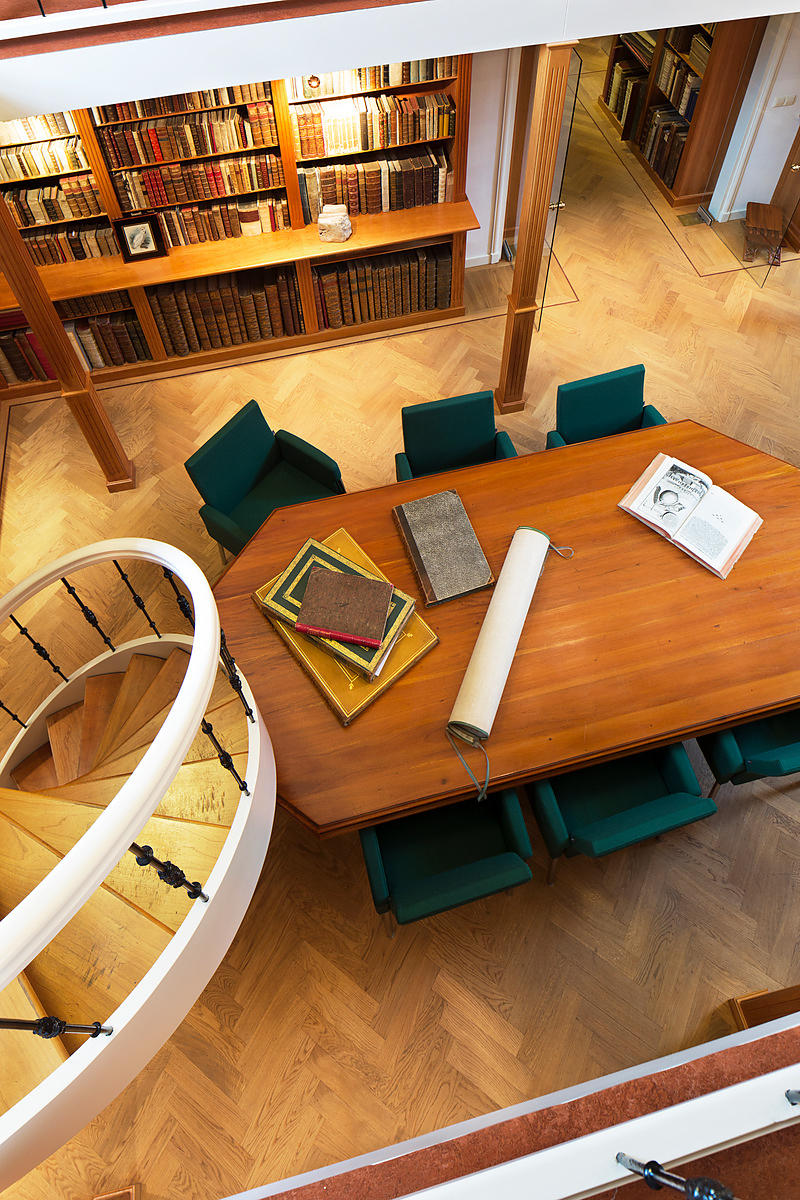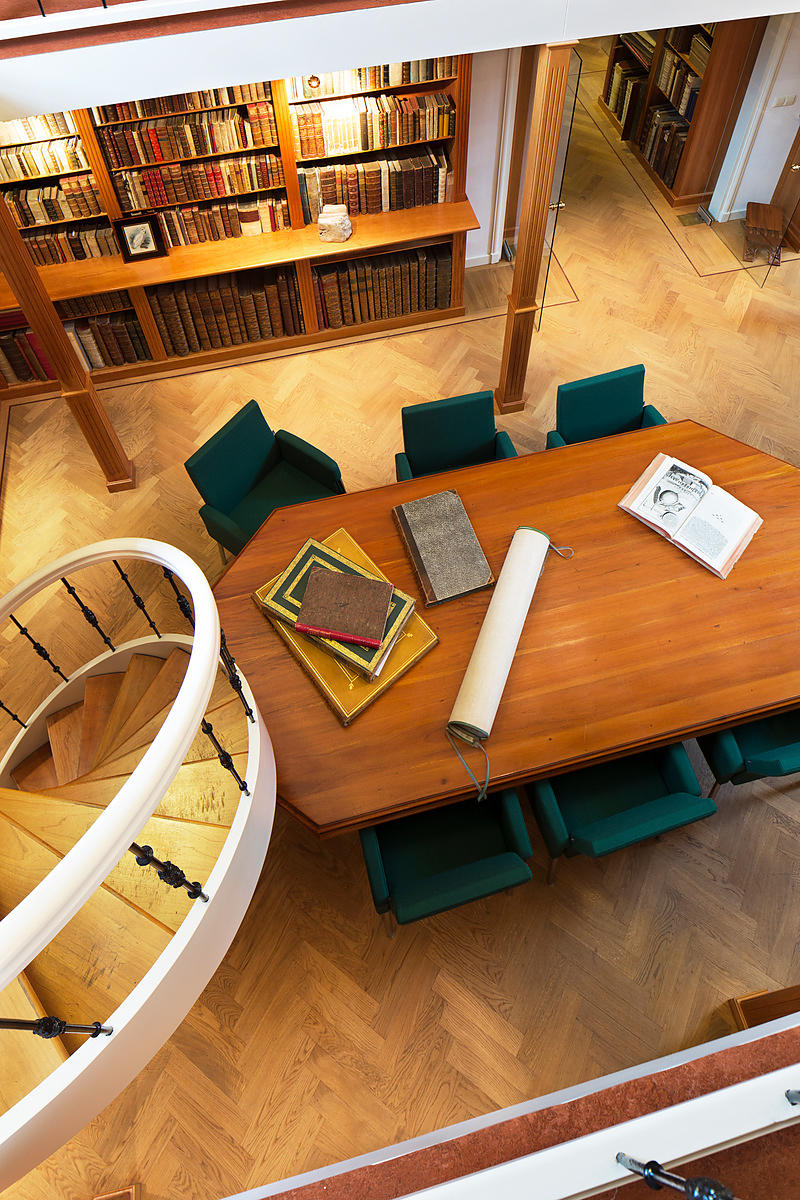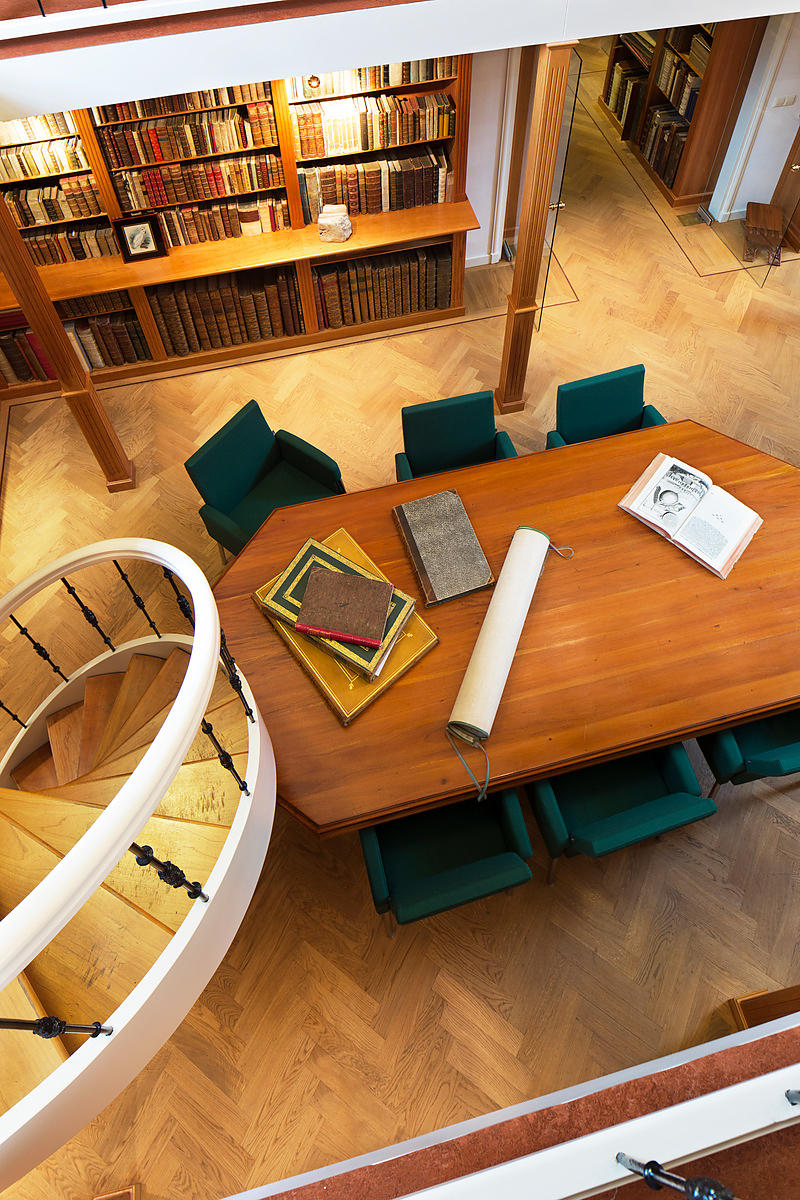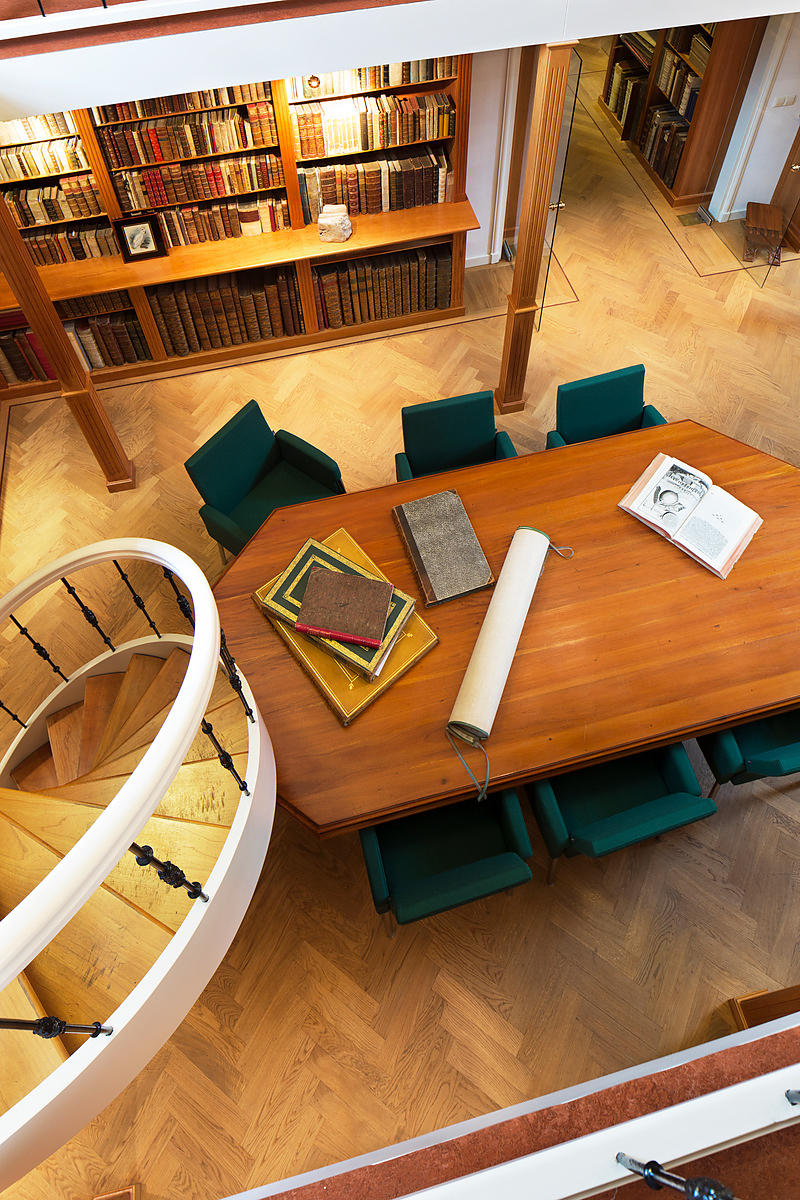 BOSCH, Johannes van den.
Nederlandsche bezittingen in Azia Amerika en Afrika. In derzelver toestand en aangelegenheid voor dit rijk, wijsgerig, staatshuishoudkundig en geographis beschouwd, met bijvoeging der noodige tabellen, en eenen atlas.
The Hague and Amsterdam, Gebroeders Van Cleef, (September) 1818. 2 text volumes + 1 atlas volume. 8vo (text) & folio (atlas).vol. 1 with 10 and vol. 2 with 3 folding tables. The atlas volume with a double-page engraved title-page and 12 double-page engraved and etched maps (ca. 37 x 52.5 cm), including 4 with beautiful views, the maps by C. van Baarsel & zoon and the views by A.L. Zeelander, after examples in Valentyns famous 18th-century description of the East Indies.11 of the 12 maps colored in outline by a contemporary hand. Half mottled contemporary calf, paste paper sides; half calf, gold-tooled spine, sprinkled paper sides (atlas volume). [30], 338, [2]; [10], 309, [2] pp.
€ 6,500
Rare and important description of the Dutch possessions oversees by an eminent eyewitness, together with a beautiful Atlas of the Dutch colonies in Asia, America and Afrika. The text volumes describe the colonies from a scientific, political/economic and geographic perspective, with tables showing the European, Chinese and indigenous population, trade results, taxes, yearly income for the Netherlands during the period ca. 1780-1816, broken down by the various products: coffee, tea, pepper, spices, indigo, etc. The Atlas with newly designed maps is based on the authors own experience and observations.
After a military career in the Dutch army immediately after the establishment of the new Kingdom of the Netherlands in 1813, under King Willem I, he devoted himself to his ideas concerning possible solutions to the extreme poverty, unemployment, idleness and vagrancy in the Netherlands by establishing "colonies van weldadigheid" (benevolent institutions) in Frederiksoord and elsewhere in the province of Drente, in 1818. In the same year he published the present work on the Dutch possessions oversees.
Slightly browned throughout (text volumes). Vols. 1-2: with library bookplate of "Doctrina & Amicitia", a well-known "Patriotic" (anti-Orangist) reading society in Amsterdam, on the front paste-down. Corners bumped. Atlantes Neerlandici, II, ....; E. Heere & F. Ormeling, "De nauwkeurigheid van kaarten van Java vóór de triangulatie (1800-1850)", in: Caert-thresoor, 35 (2016), pp. 17-24; A. Sens, De kolonieman: Johannes van den Bosch 1780-1844 - volksverheffer in naam van de Koning (2019), esp. pp. 247-296.
Related Subjects: