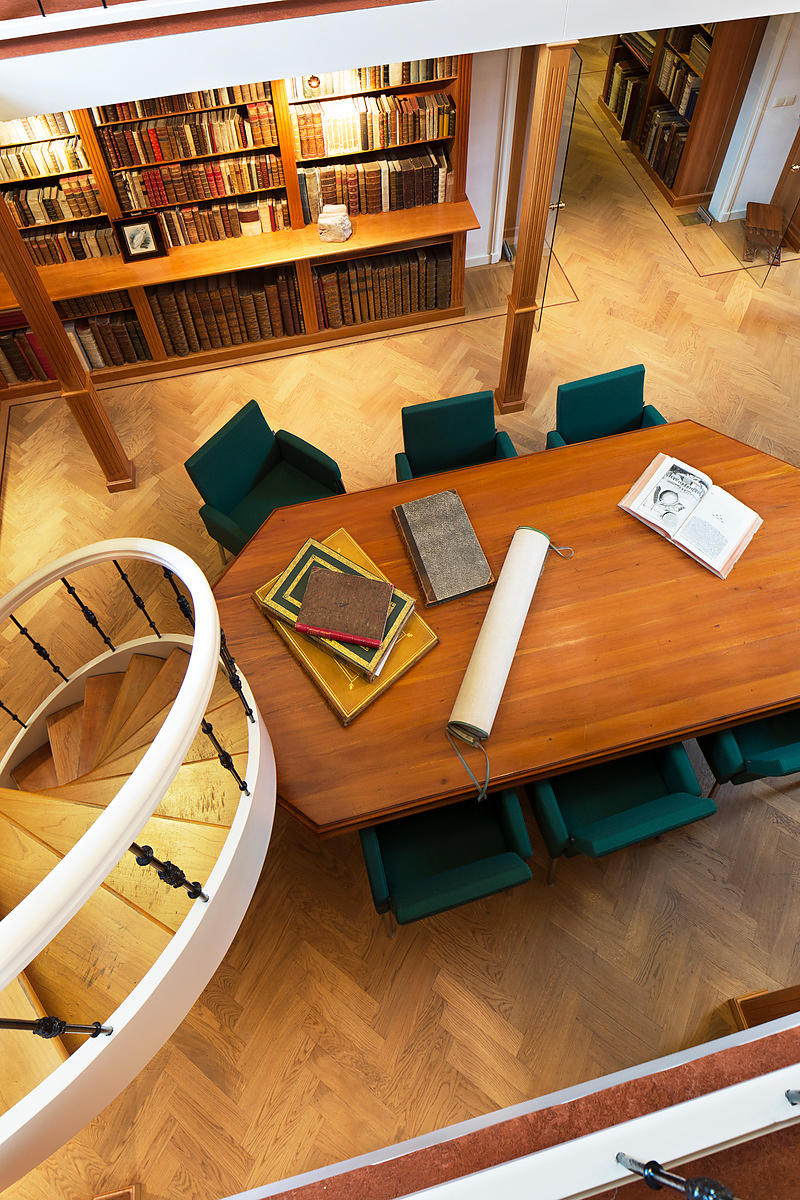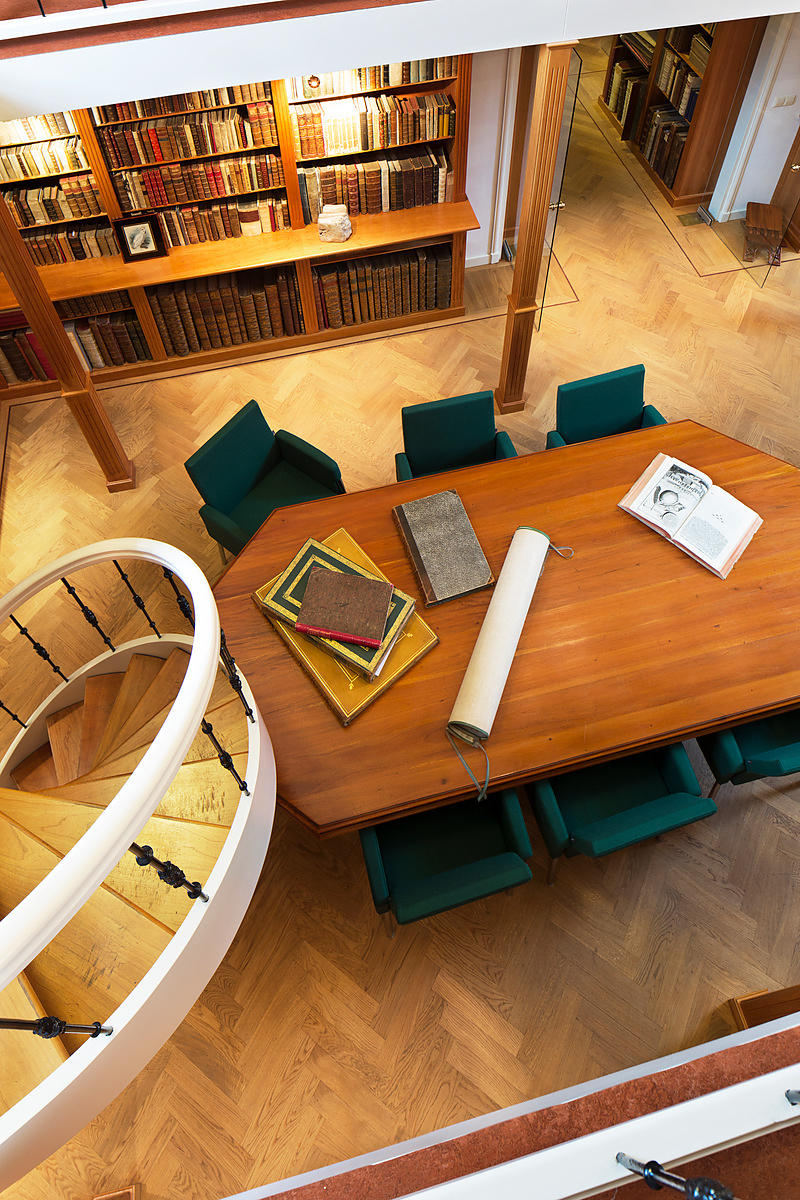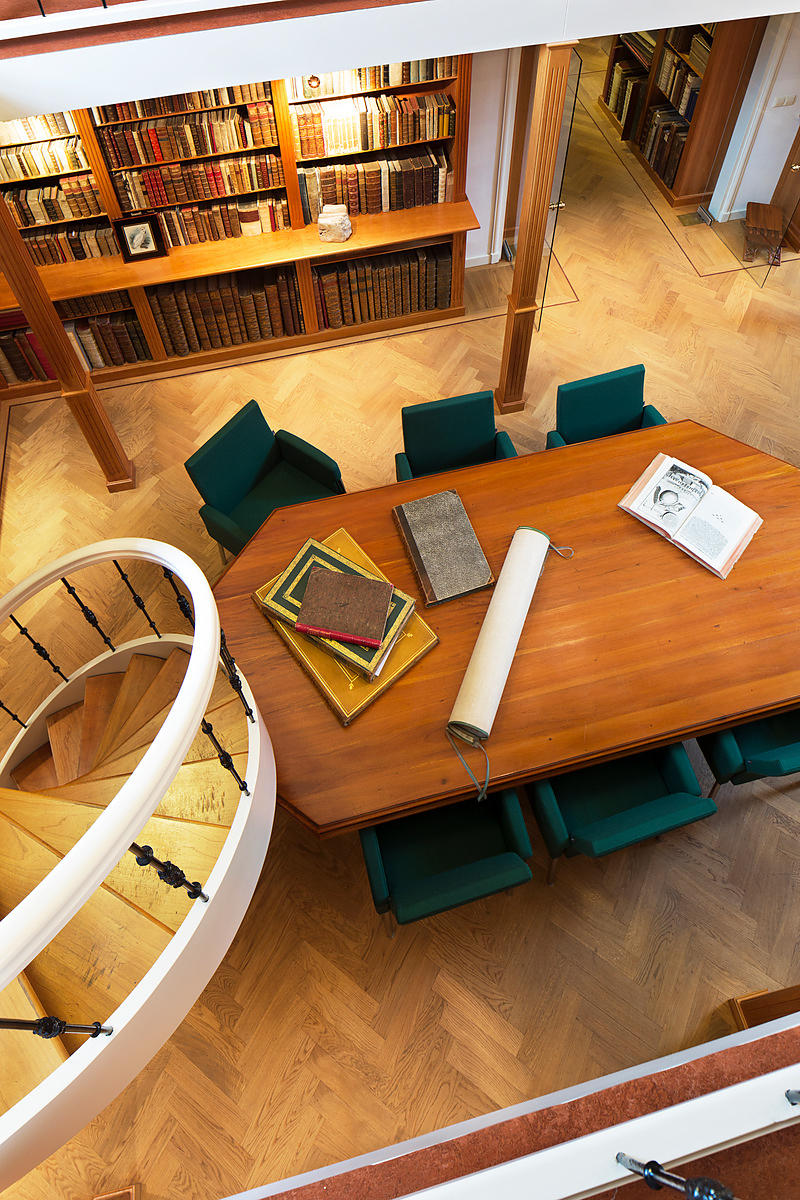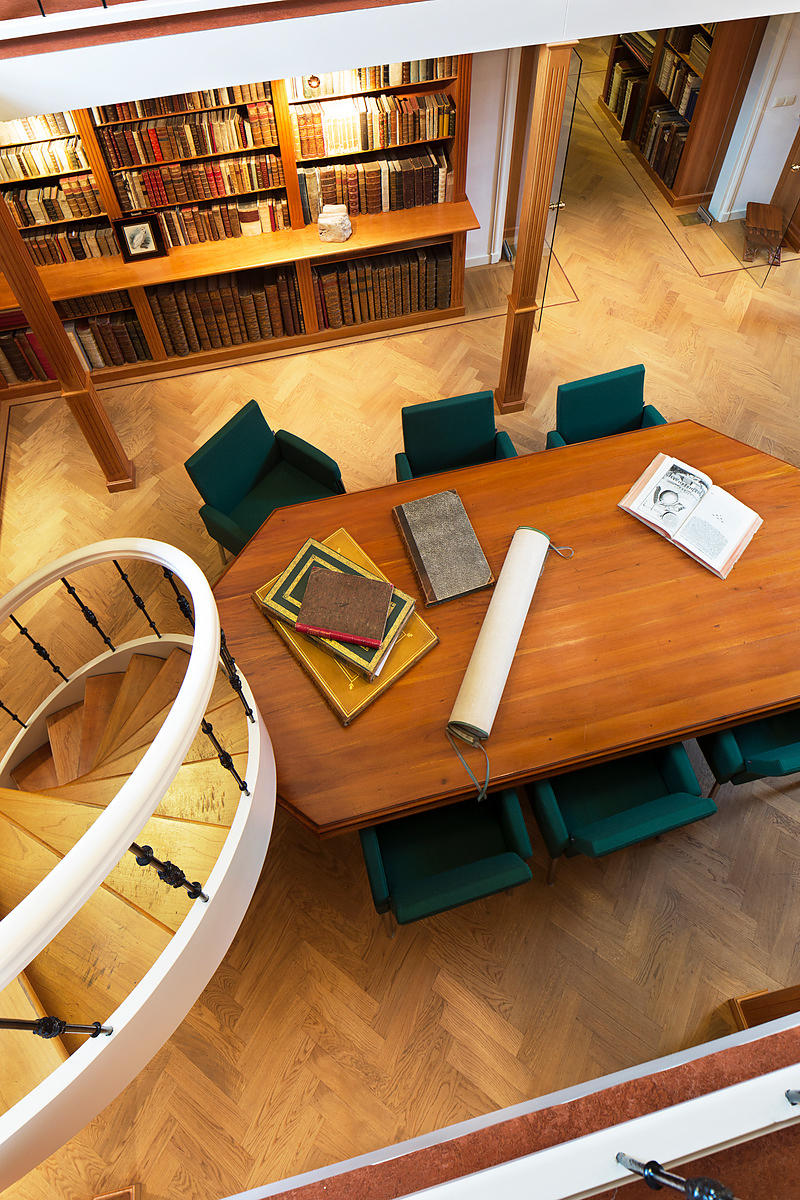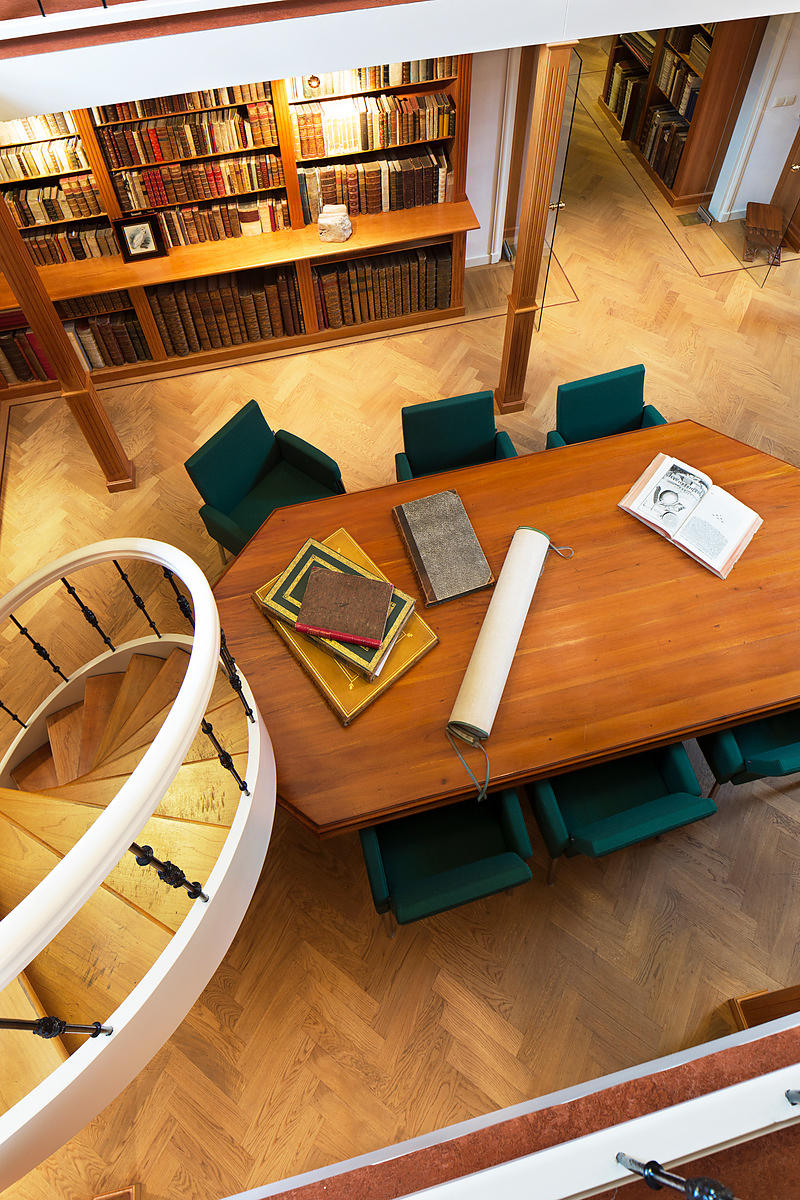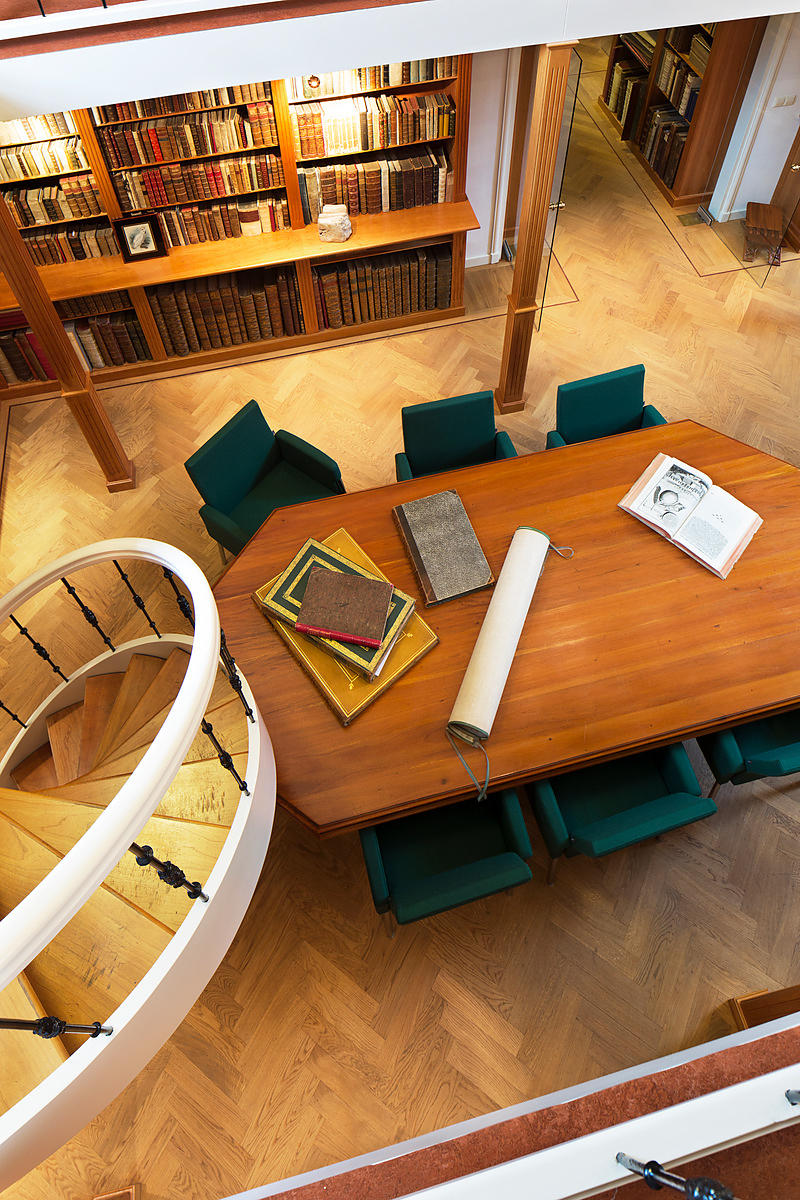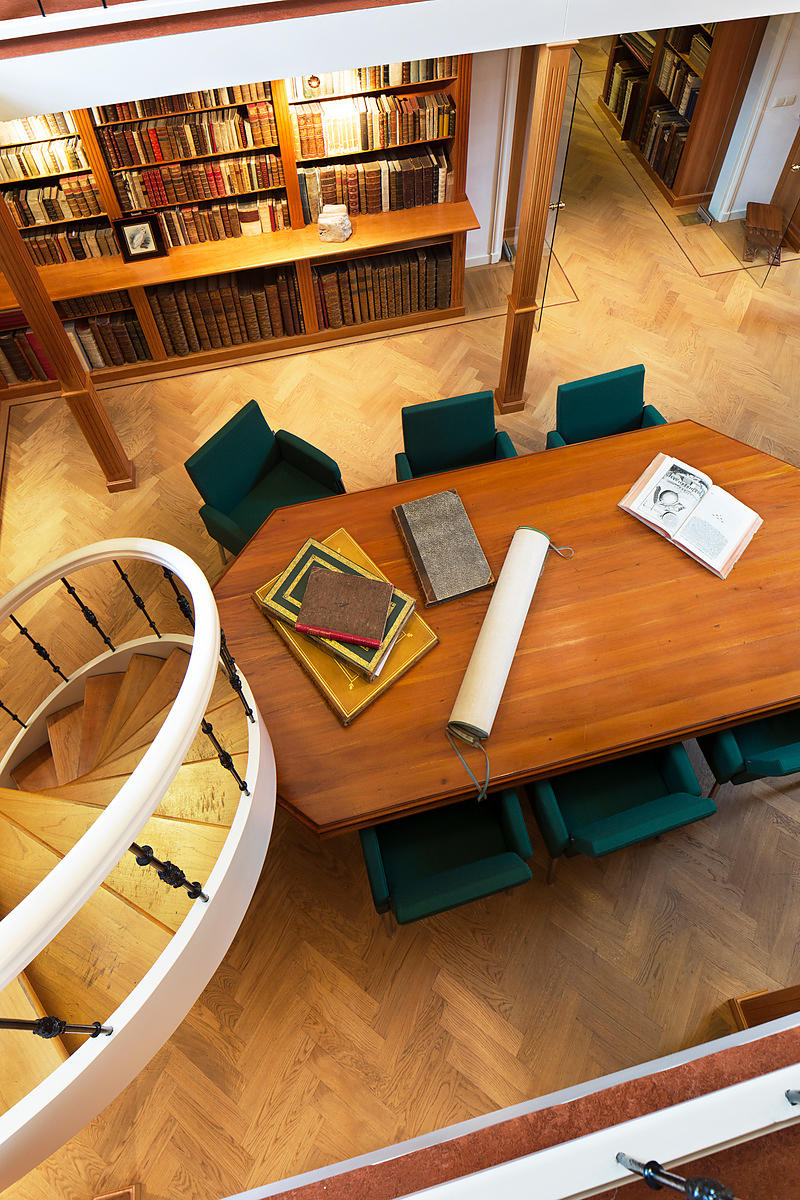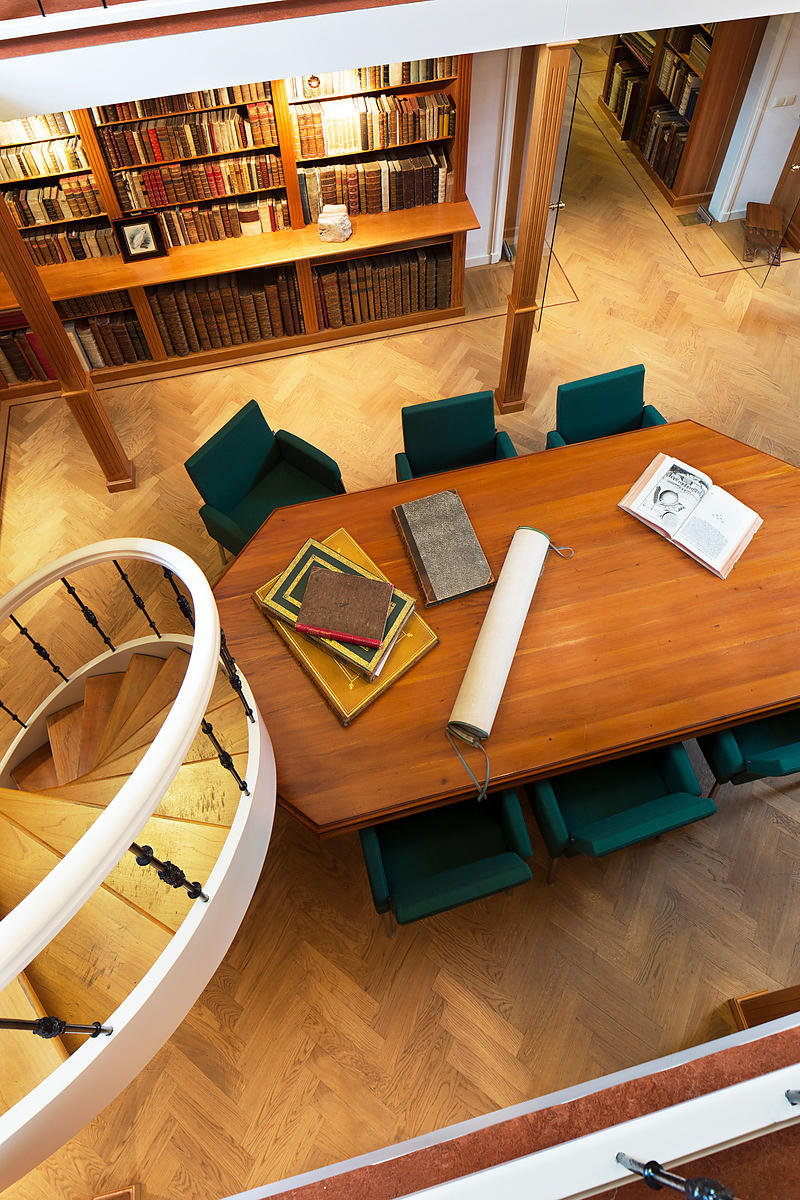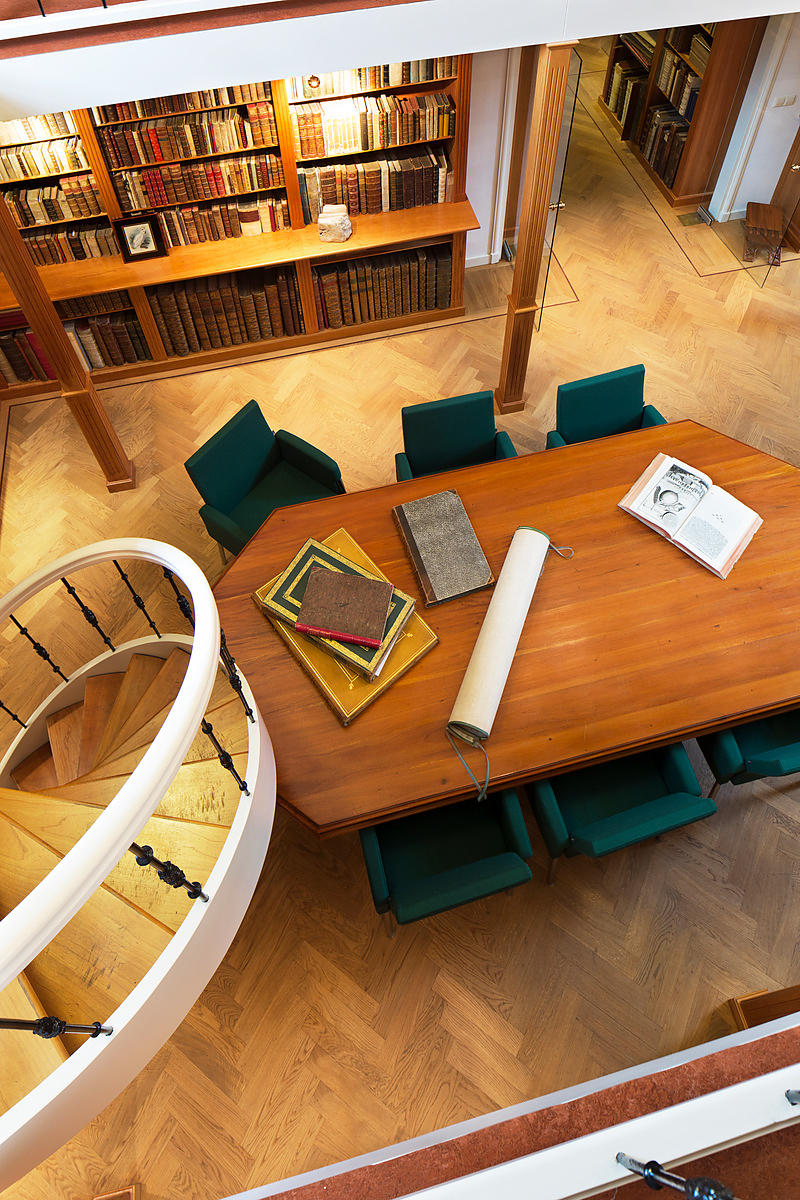 BOUTEROUE D'AUBIGNY, Claude.
Recherches curieuses des monoyes de France depuis le commencement de la monarchie.
Paris, Edme Martin, 1666. Large folio (42 x 27.5 cm). With title-page with engraved allegorical illustration by N. Bonnart (including a minting press), and numerous engravings in text incl. 7 full-page (on pp. 336, 342, 349, 354, 359, 364 and 370). Contemporary mottled calf (ca. 1693), richly gold-tooled board edges and turn-ins, gilt edges; and each board with the (later) gold-tooled British Royal arms in the form used in Scotland 1801-1816, encircled by the inscription, "The Society of Writers to the Signet" (that is the Signet Library in Edinburgh; stamp 3, ca. 1815).
€ 3,500
Large paper copy of the first and only edition of a study of the coins circulating in France since antiquity, describing the coins of the Jews, ancient Gauls, and Romans, covering the period from the Gauls to the end of Merovingians, written by Claude Bouteroue d'Aubigny (1620-1680), antiquarian of noble descent. From 1654 Bouteroue was the advisor to the royal mint and during the years 1668-1670 intendant of Quebec. In his preface the author announces three other volumes to complete this history which were, however, never published.
From the Signet Library in Edinburgh. Some occasional marginal spots and a few corners with traces of old folds, otherwise in very good condition. Spine worn and some minor wear along the extremities of the boards, but the binding is otherwise good.
Brunet I, col. 1185; Cat. Goldsmith I, 1808; Kress 1170; for the author: NBG VII, cols. 126-127.
Related Subjects: