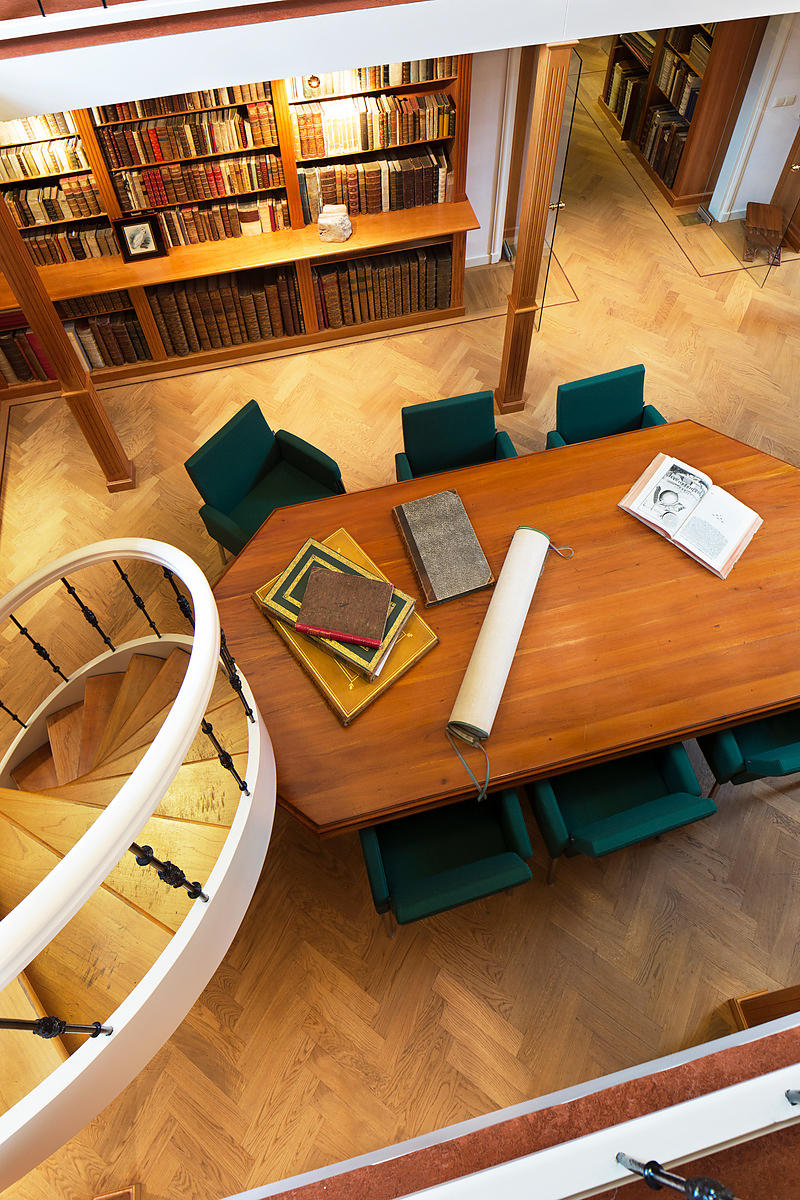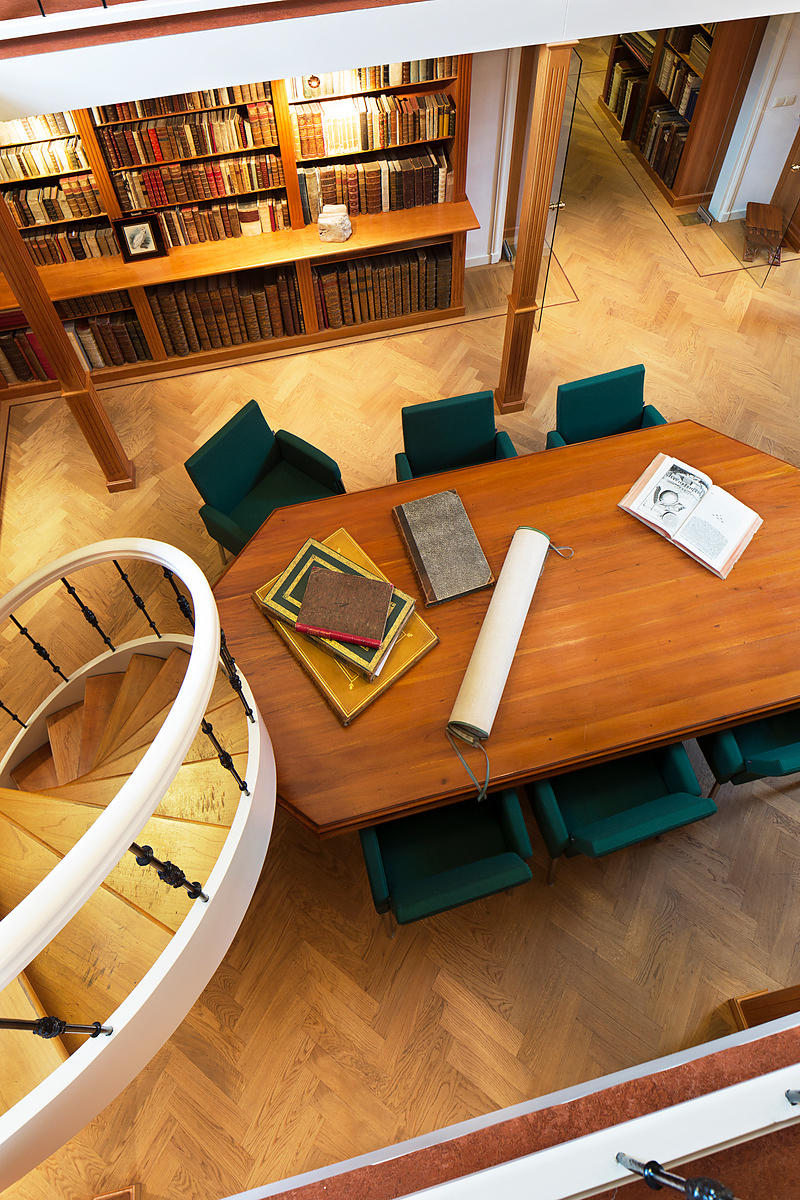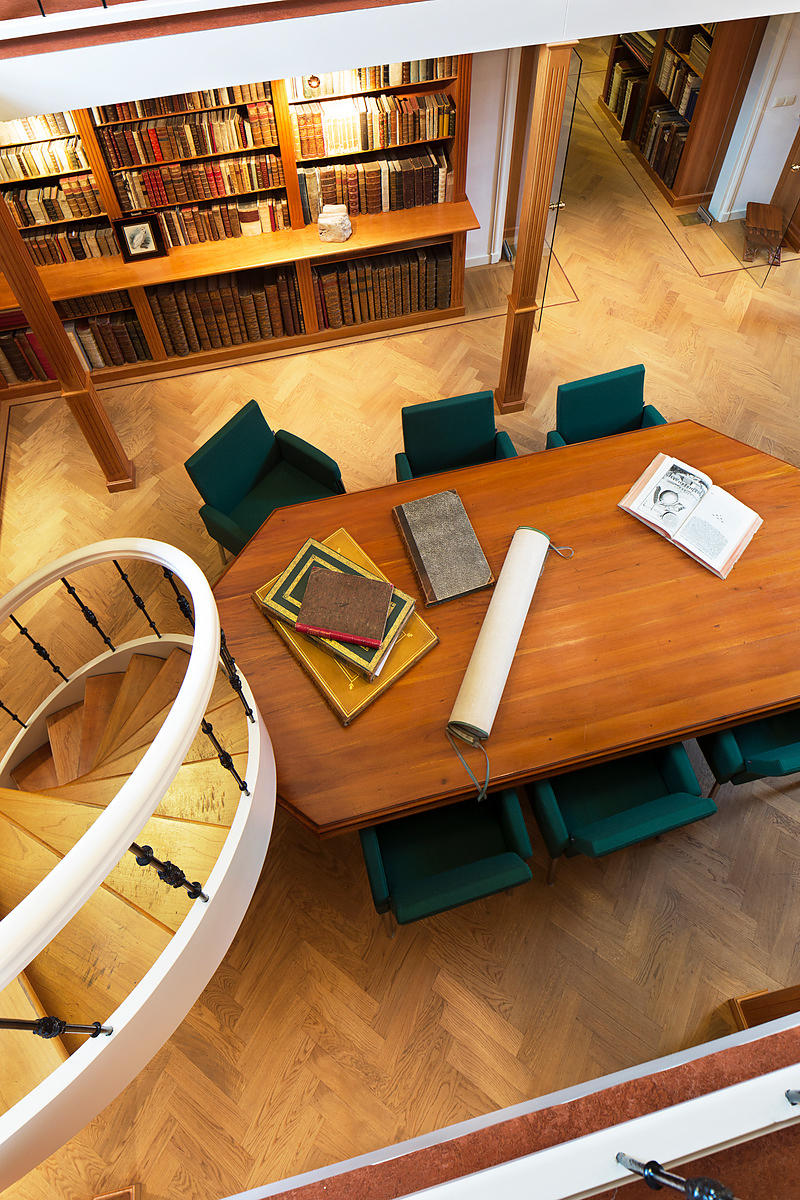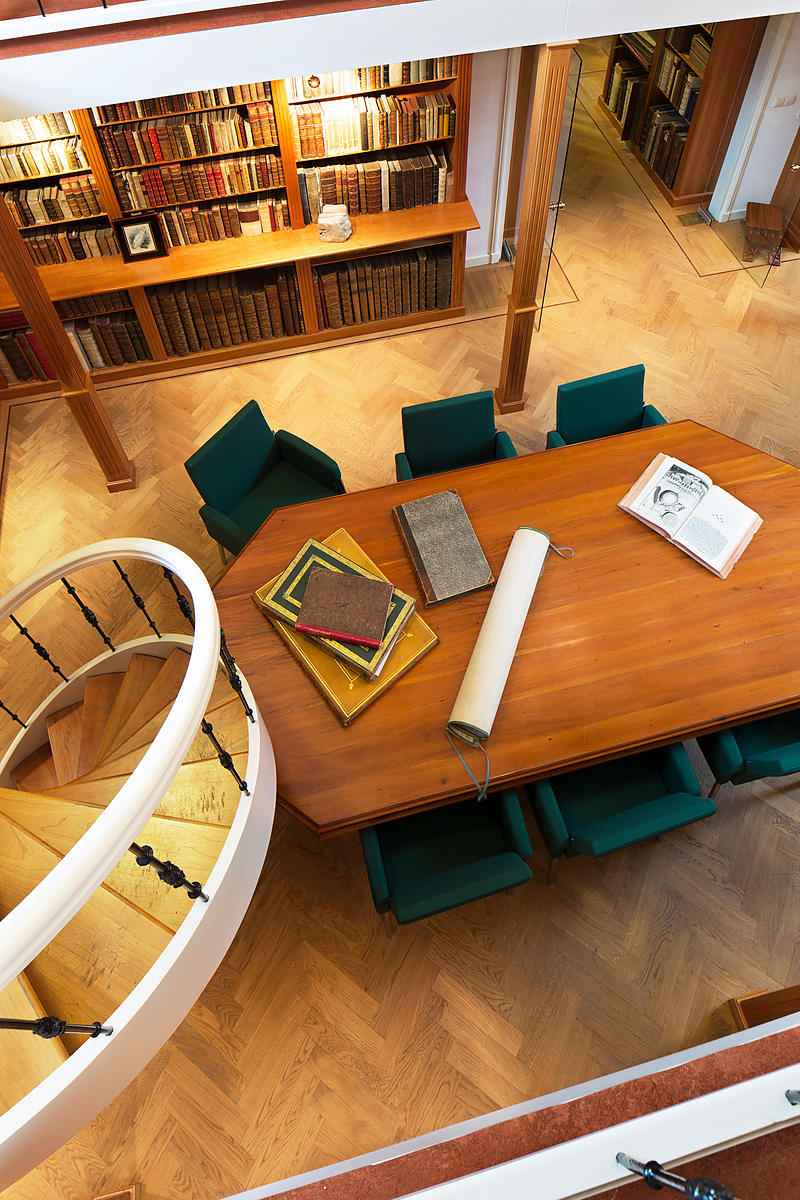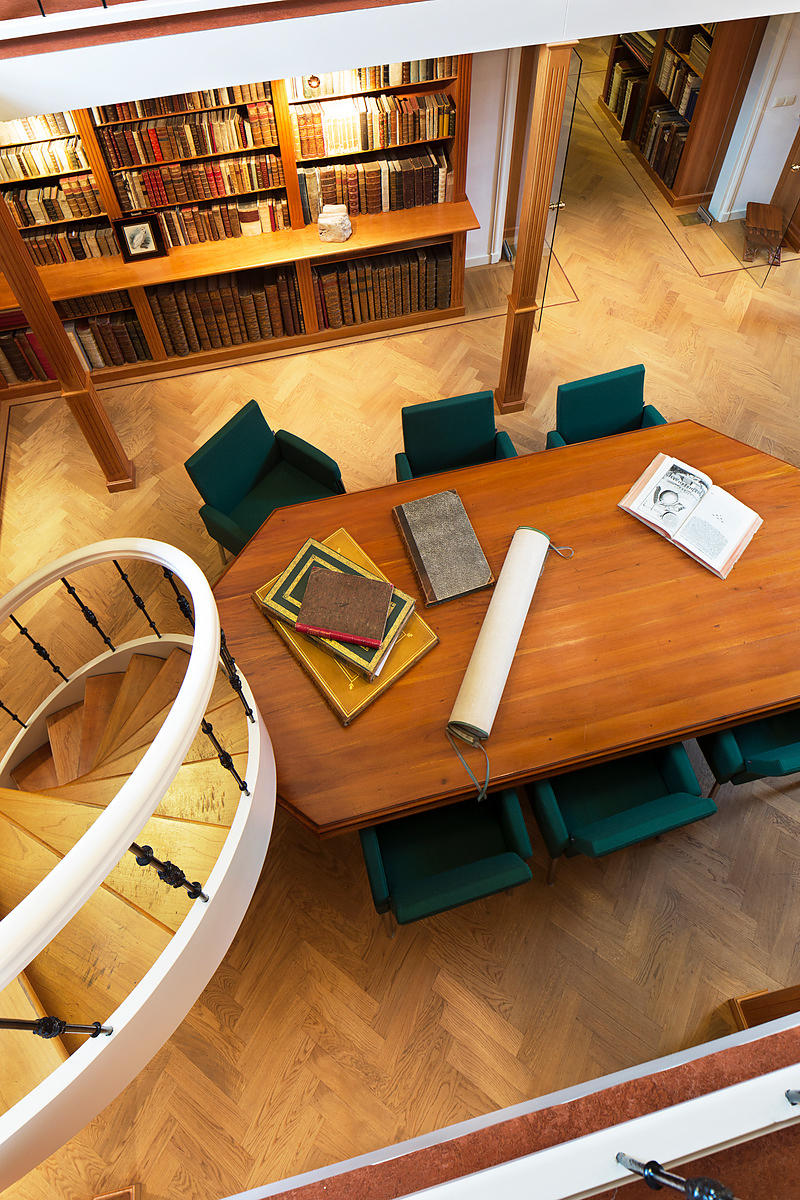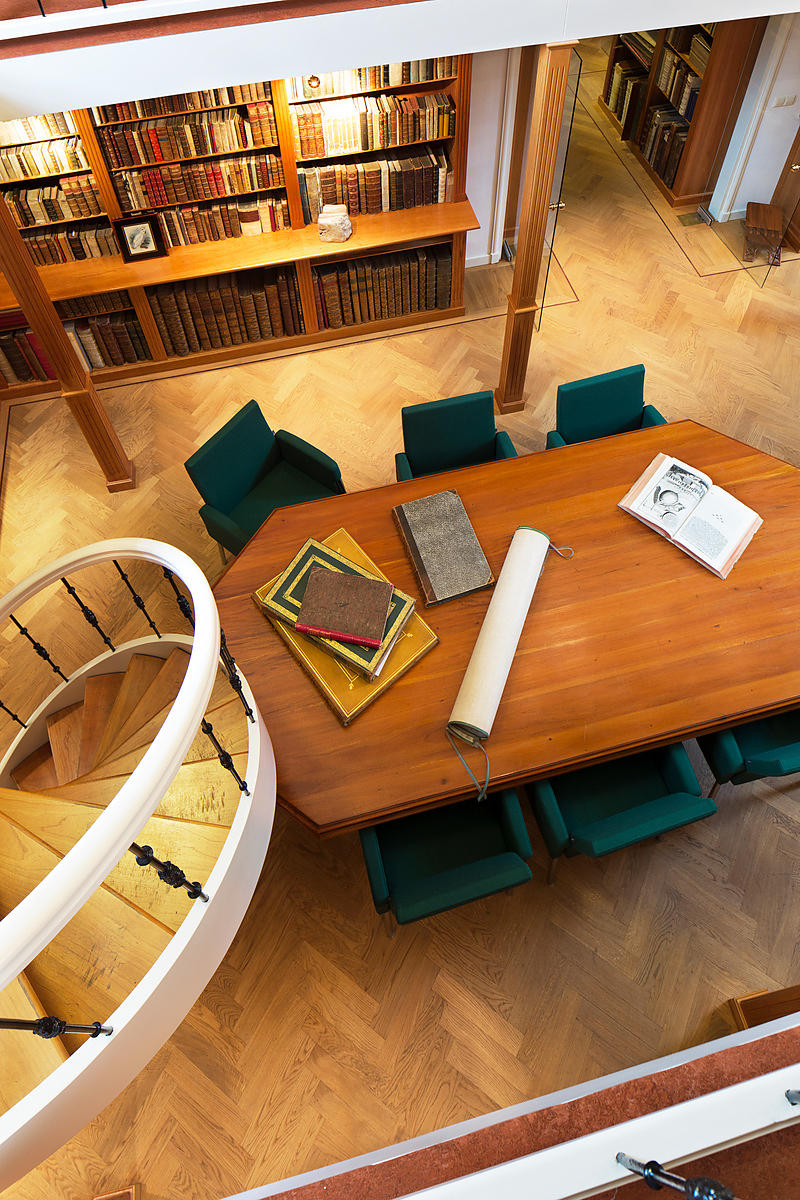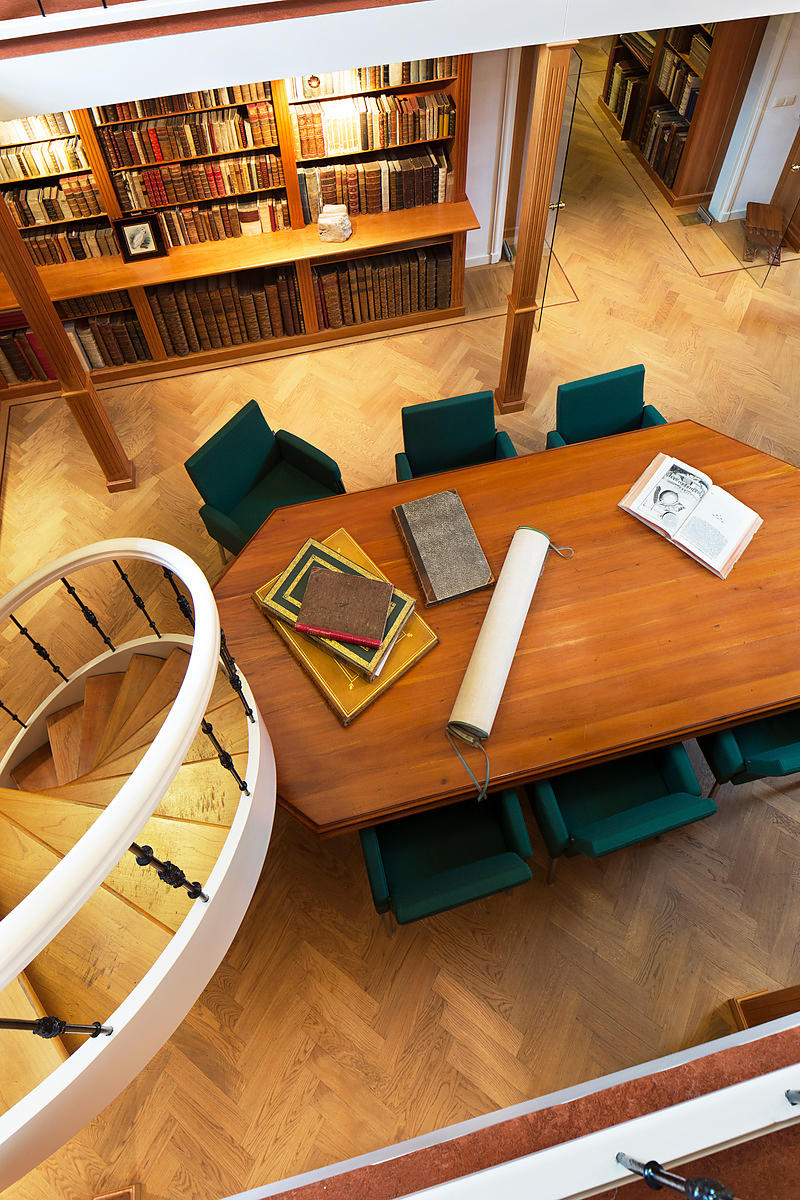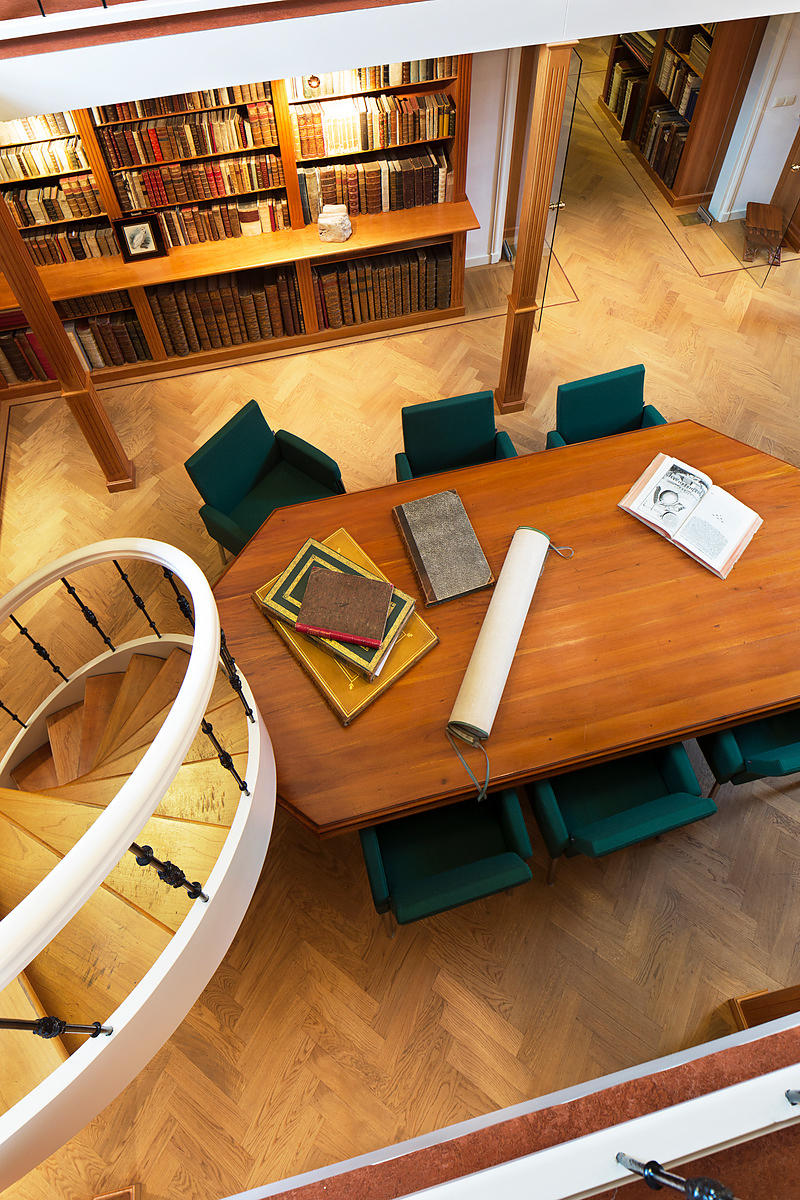 BRADE, Willem Christiaan.
Theoretisch en practisch bouwkundig handboek, ten dienste van ingenieurs, architecten, opzigters, timmerlieden, metselaars en verdere bouwkundigen (half-title of vol. 4: Verhandeling over de ijzere spoorwegen).
The Hague, A.J. & J.A. van Weelden, 1827-1834. 4 volumes. 4to. With numerous folding plates and tables.Uniformly bound in contemporary half calf with modern marbled sides, manuscript paper spine label. XII, 1-136, 139-162, 161-178 (continuing text), [23], [1 blank]; [4], IV, 192; [4], II, 71, [1 blank]; VIII, 166 pp.
€ 1,250
Rare first edition of the first Dutch handbook on building constructions, also including the architectural orders by the civil engineer and architect Willem Christiaan Brade (1792-1858). Apart from interesting sections on laying foundations (underpinning), masonry, wood constructions including the construction of staircases, illustrations of the classical orders and many designs of public as well as private buildings (town halls, theatres, manor houses, etc.), the fourth volume is particularly devoted to the first railways, which were under construction in those years.An additional, fifth volume to this series was published in 1844 (Amsterdam & The Hague, Van Cleef). This fifth volume is seldom found with these four volumes. A second enlarged edition appeared in 1842 in The Hague by the heirs of Dorman.
Some soiling, browning and staining, part of plate 2 in vol. 3 missing, repaired tear in the left-hand part of this plate and another restoration in plate 14. Otherwise still an uniformly bound and rare set in good condition. Bierens de Haan, 548 (vol. 3), 549 (vol. 4).
Related Subjects: