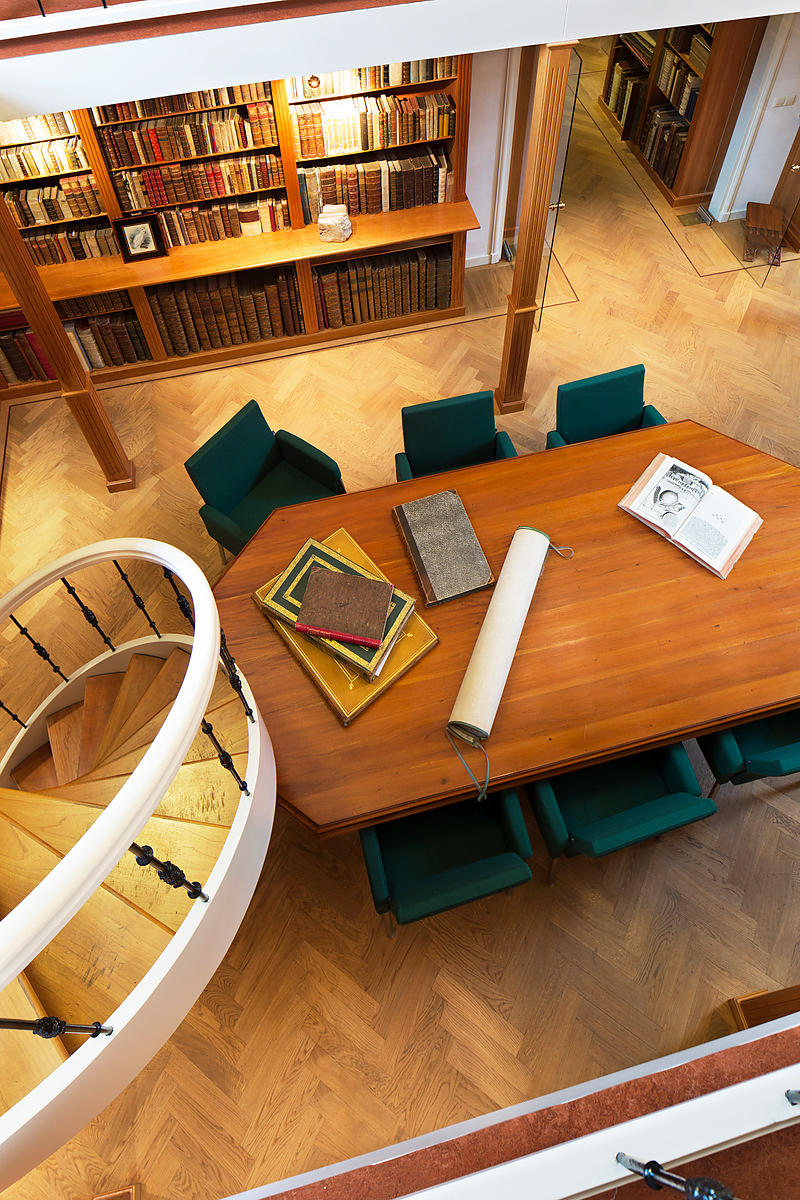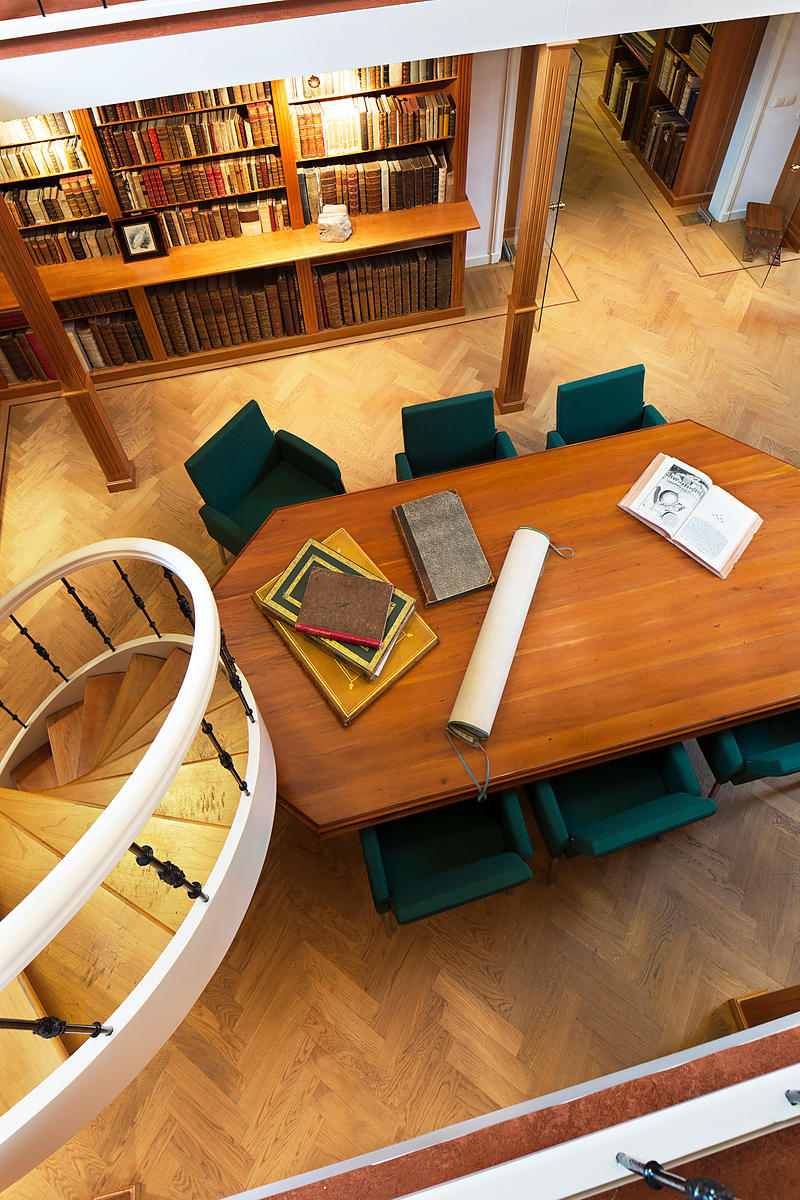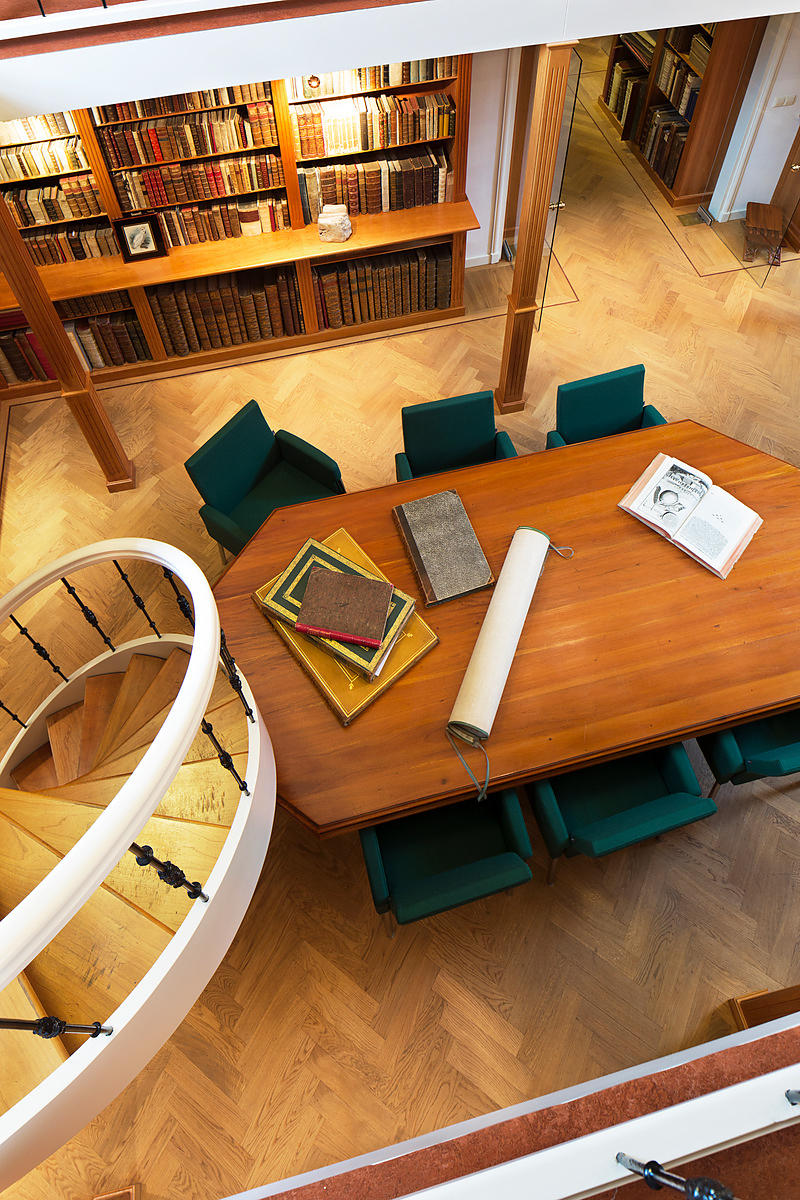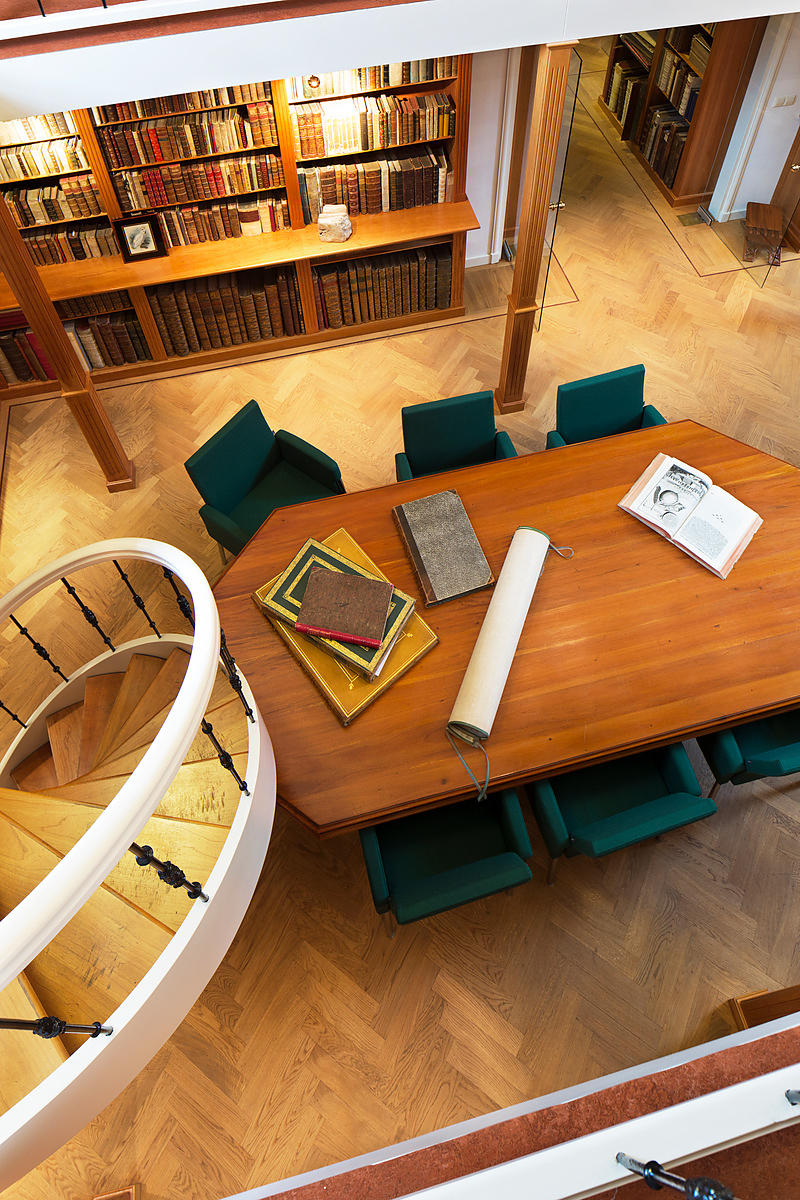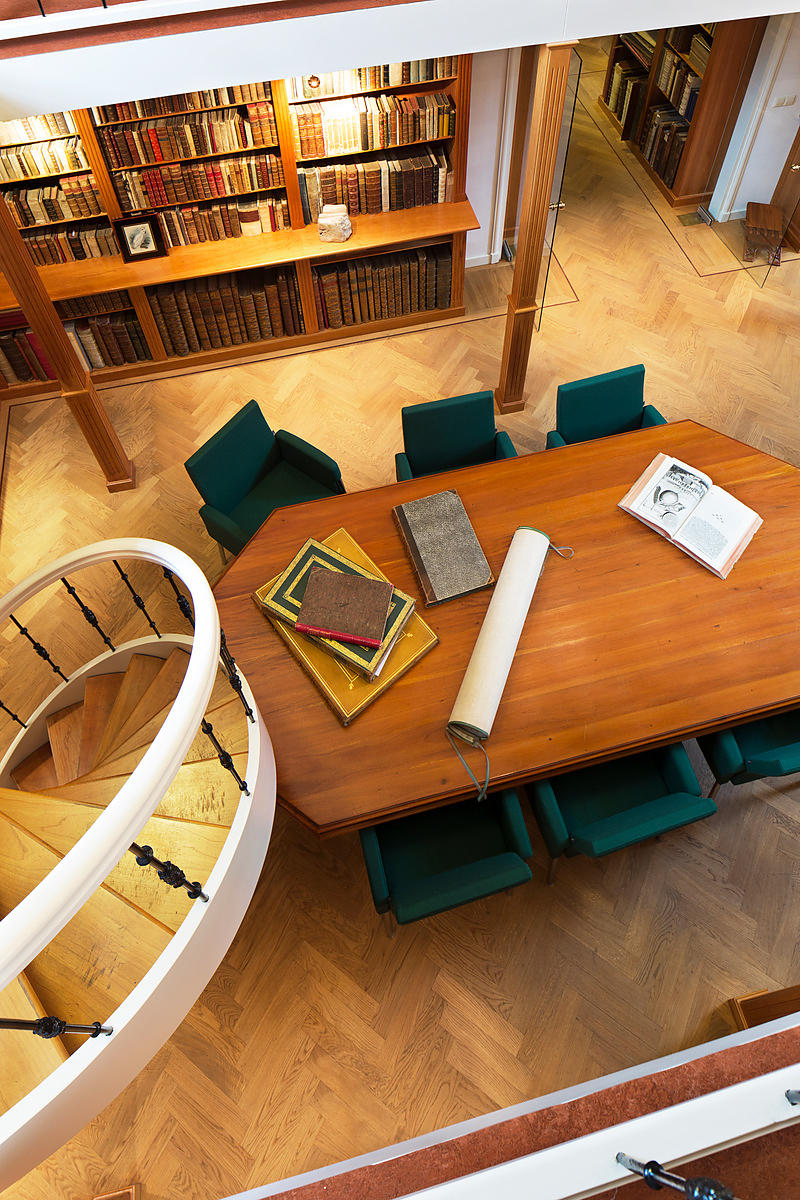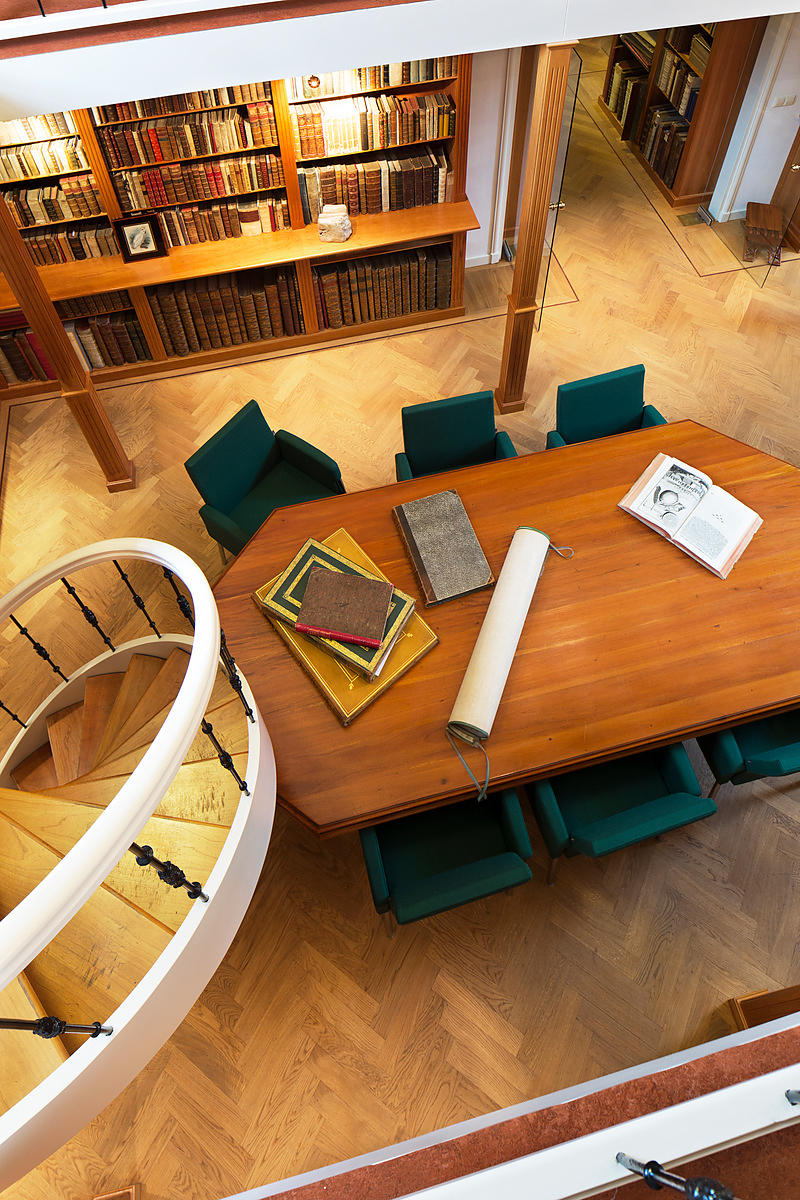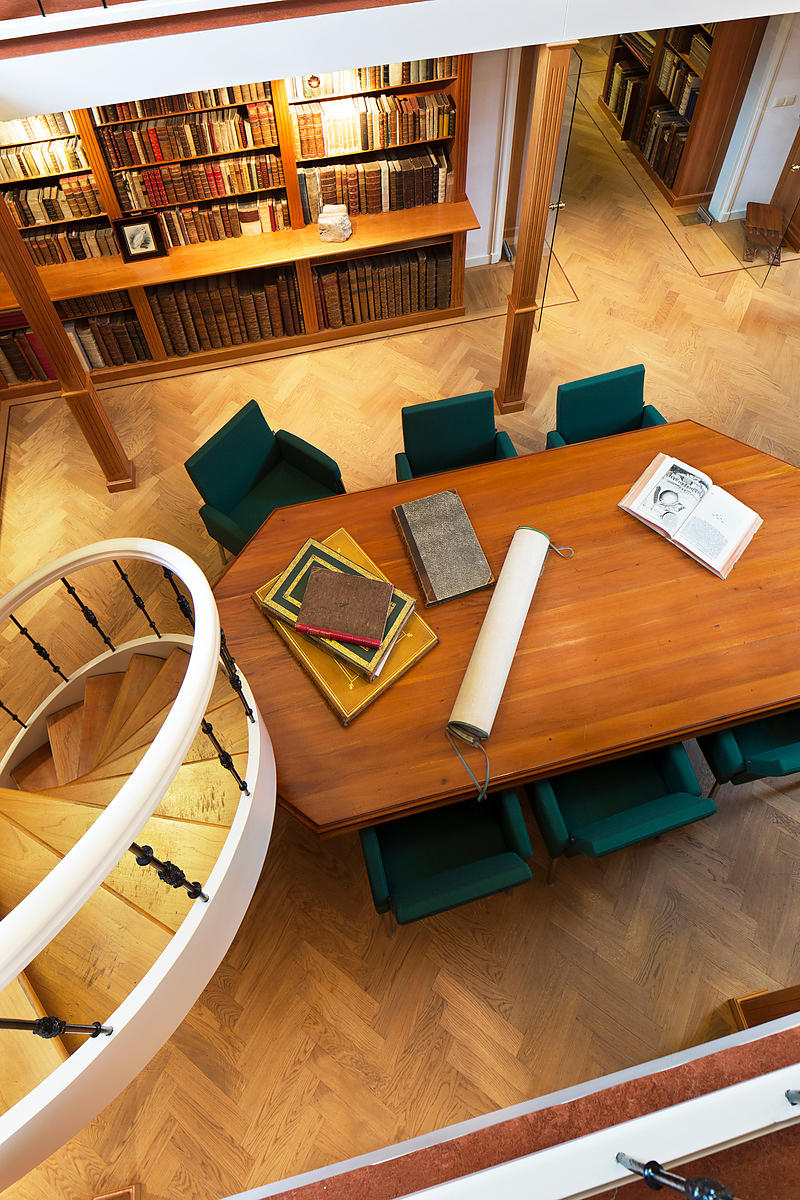 BRADLEY, Richard.
Wysgeerige verhandeling van de werken der natuure. Waar in verscheide trapswyze opklimmingen, in de byzondere deelen der scheppinge, als mynstoffen, plantgewassen en dieren aangetoond worden. Hier by is gevoegd een berigt van den tegenwoordigen staat der tuinen, zoo van Groot-Brittanien, als van gansch Europa. Als meede nieuwe ondervindingen ter verbetering van onvrugtbaare gronden, en aankweeking van houtgewas, vrugtboomen, wyngaarden, zalaade, peulvrugten en alle soorten van graanen: benevens eenige aanmerkingen over den landbouw der Vlaamingen in het zaayen van vlas. ... Na den tweeden druk uit het Engelsch vertaald.
Amsterdam, Isaak Tirion, 1744. 8vo. With title-page printed in red and black with woodcut vignette, and 29 engraved folding plates (numbered I-XVII and XX-XXXI: there were no plates XVIII or XIX), each showing several botanical and zoological illustrations. Contemporary vellum. [8], "330" [= 320] pp.
€ 975
First and only edition of the Dutch translation of a philosophical overview of nature by Richard Bradley (1688-1732), examining minerals, flora and fauna, in an attempt to demonstrate their practical applications, particularly in agriculture. It is therefore an early example of the conceptualization of the productive and profitable aspects of the natural world. It also includes a description of infertile lands in England with suggestions for improvements, a description of gardens in Great Britain with improvements for the growing of fruit trees, and a chapter on the maintaining of grapevines. It was first published in English in 1721 as A philosophical account of the works of nature. The present edition is translated from the second English edition of 1739, which adds an appendix on fleas and lice, Flemish agriculture and some suggestions for speeding up the growth of several crops.
"Bradley was a prolific science writer, ... His style was clear and readable, and his reputation immense; indeed, his publications did much to encourage a scientific approach to gardening and husbandry" (DSB).
Minor water stain at the foot of the gutter margins of the first 15 leaves and some leaves slightly browned. Spine a bit soiled. Very good copy. Cat. bibl. Natura Artis Magistra 1323 (erroneously counting 31 plates); STCN (5 copies); cf. Bradley III, p. 116 (first English ed.); not in Nissen, BBI & ZBI; for the author: DSB II, p. 390.
Related Subjects: