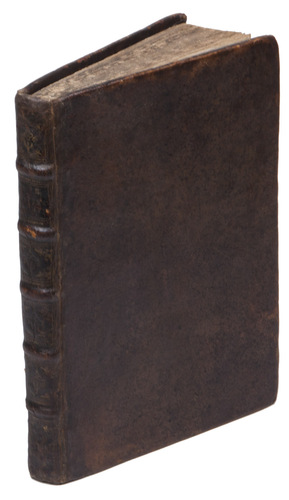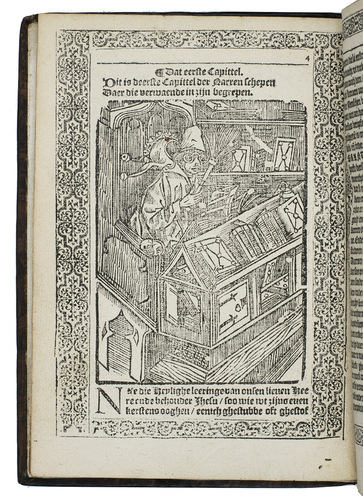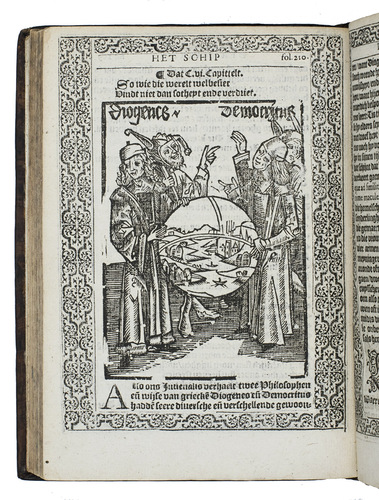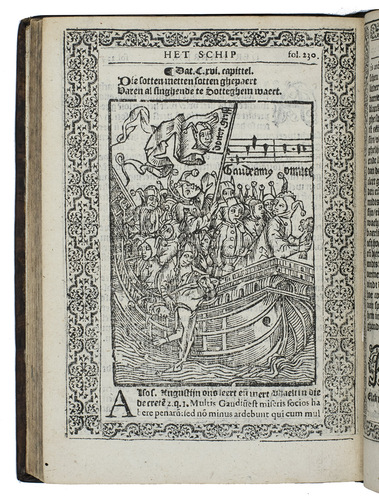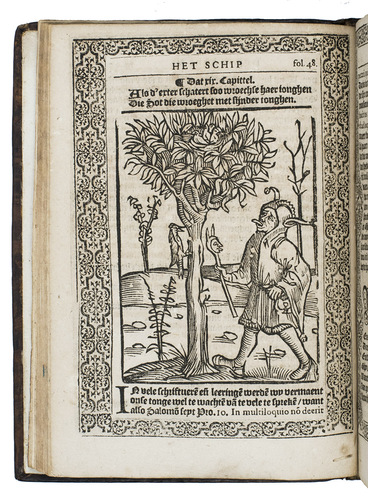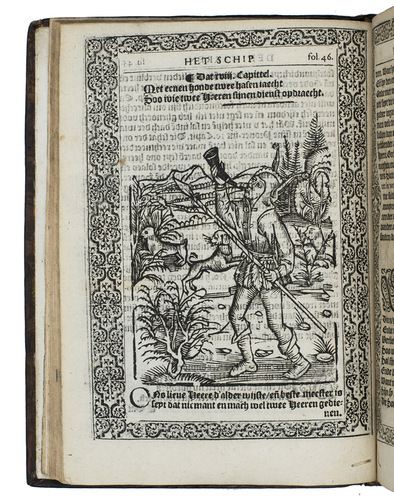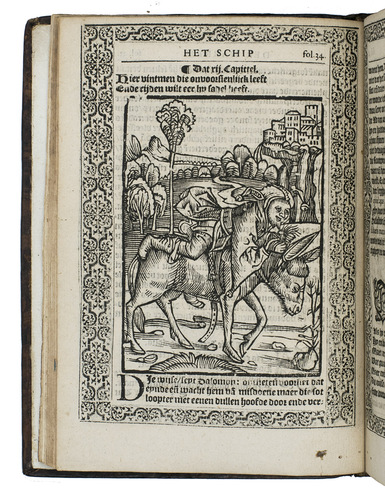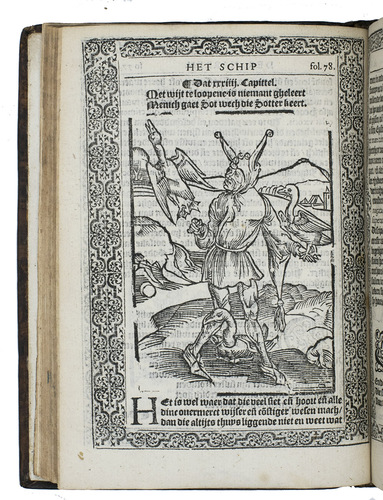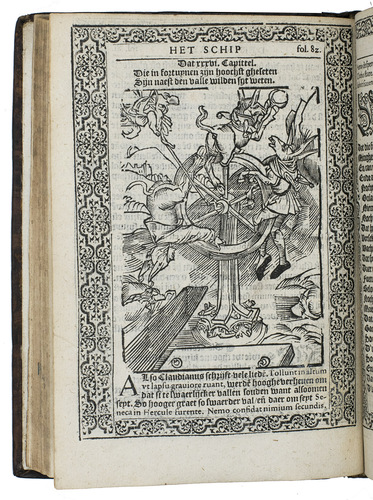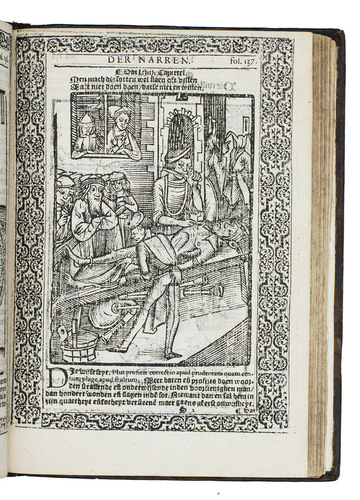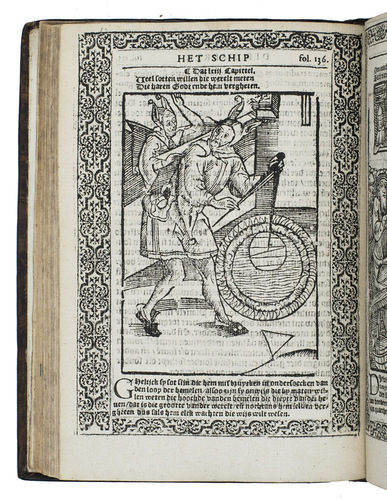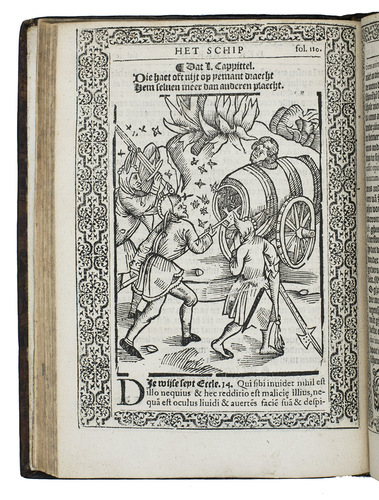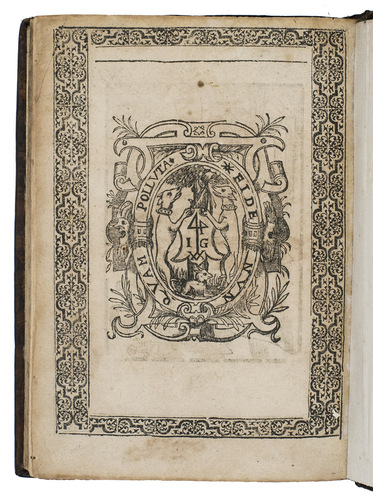 BRANT, Sebastian.
Navis stultorum: oft, Der sotten schip.
Antwerp, Jan II van Ghelen, 1584. Small 4to. With a woodcut of the Ship of Fools on the title-page, woodcut Dutch title-panel, Van Ghelen's large woodcut greyhounds and goat device on the last page, 118 full-page and 2 smaller woodcut illustrations in text, each page (after the title and its verso) in a border built up from arabesque cast fleurons. 18th-century sprinkled calf, gold-tooled spine and board edges, mottled edges. [2], "234" [= 236], [10] pp.
€ 18,000
Rare first edition of Jan II van Ghelen's Dutch translation of Sebastian Brant's famous Ship of fools, a telling satire on the foolishness of men. The book really is a picture book, each act of folly depicted in a large woodcut in which the fool with cap and bells plays the main role, the text explaining the woodcut and its moral. It first appeared in German in 1494, in Latin in 1497, and went through hundreds of editions in many languages, as well as spin-offs of various kinds, including a song by The Grateful Dead in 1974. A Dutch translation appeared in Paris in 1500 and a few more in the following decades, including one at Antwerp in 1548, but the present edition was far more influential and was long even cited as the first.
Sebastian Brandt (1457-1521) is famous largely for this verse satire, in which more than a hundred fools set sail in search of a fool's paradise. Each humourously satirizes one particular vice or folly of Brant's day, sparing neither clergy nor scholars, and each fool meets his death in an appropriate manner. Columbus's discovery of America, made only 2 years before the first edition, earns a brief mention. Brant satirizes men and women in all walks of life and engaged in various activities, so the woodcuts add not only humour and beauty, but also a view of historical clothing, implements and customs.
Lower outside corner of title-page restored and a few leaves slightly browned, but still in very good condition. The binding is worn and restored. Rare and well-illustrated first edition of the leading Dutch translation of a classic of satirical literature. Belg. Typogr. I, 388; BKVK & WorldCat (3 copies); Rosenwald Coll. 1206; USTC 402039 (5 copies); not in Adams; Bibl. Belg.
Related Subjects: