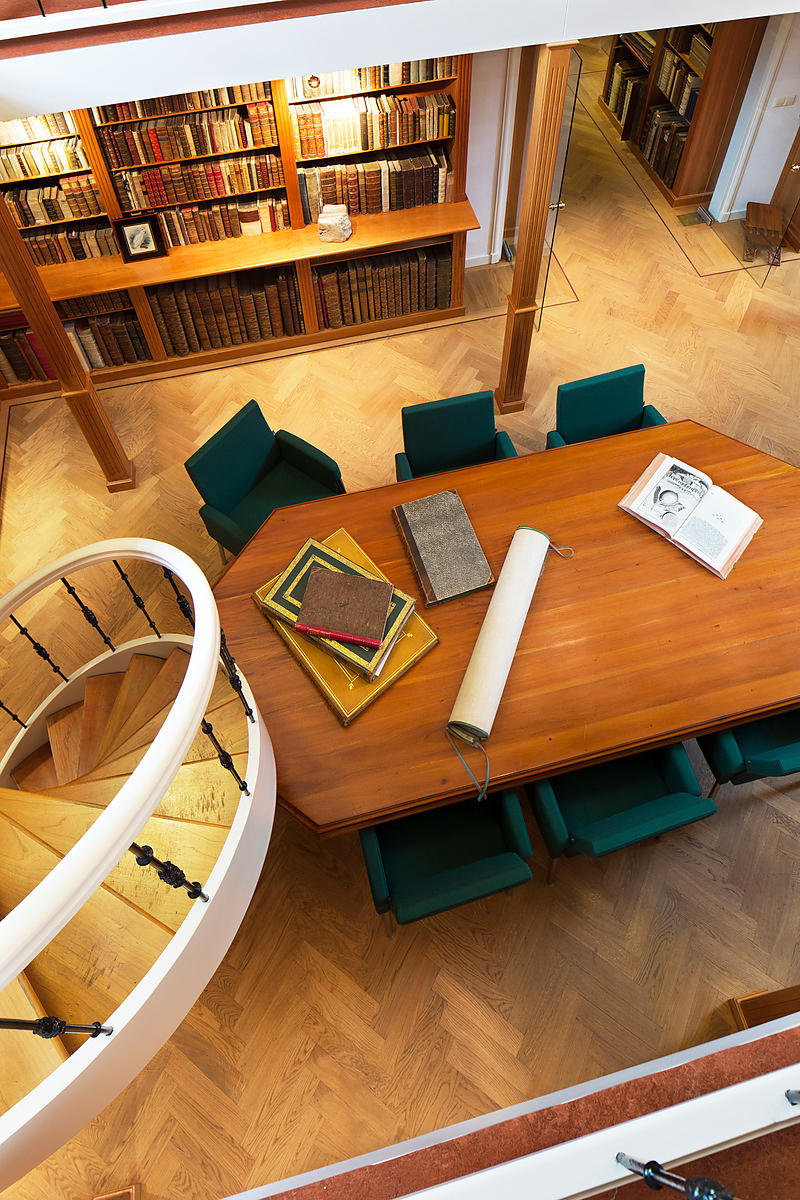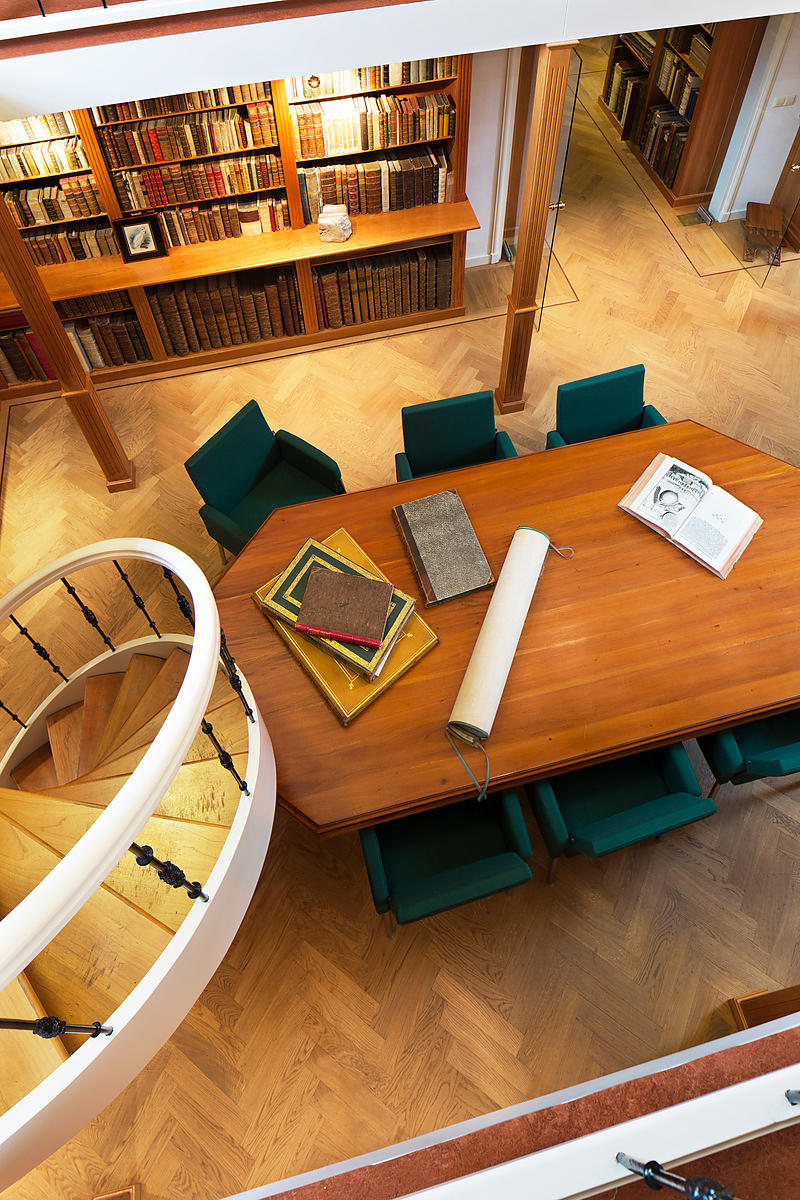 BRASAVOLA (BRASSAVOLA), Antonio Musa.
Examen omnium syruporum, quorum publicus usus est. Omnia ab authora recognita. Cum Indice.
Lyon, Jean & François Frellon (colophon: Jean Barbou), 1540. 8vo. With a woodcut device on title-page. Contemporary limp vellum. 232, [6] pp.
€ 3,500
Second or third edition of a medical treatise, discussing many types of syrups then in common use and providing numerous recipes from various sources. Brasavola's previous work, Examen omnium simplicium, proved so popular that he wrote a series of similar dialogues about nearly every type of medicine sold in the drugstores of his native city, Ferrara. The present work is "in the form of a dialogue with an Apothecary, who commences by giving a whimsical account of the manner in which he treated his wife: stating that as soon as they had retired to their chamber, he threw down a pair of inexpressibles on the floor, and, giving his wife a stick similar to one he kept for himself, insisted on her contending with him, as to who should have the privilege of wearing them; and that, having gained the victory, he had resolutely maintained his authority ever after. The Doctor, after reproving his guest the Apothecary, concludes with giving him some judicious advice as to his future conduct" (Hamilton).
With a short manuscript index on a flyleaf, and old owner's inscription (struck through) on title-page, and a few manuscript annotations and underscoring throughout. Minor waterstain on title-page and slightly browned, but internally otherwise in very good condition. Binding a bit soiled, with some minor damage along the spine, and with the front hinge detached from the bookblock, but otherwise still good. Durling 685; USTC 147813; cf. Hamilton, Hist. of med., surg., and anat., ... II (1831), pp. 27-28; Heirs of Hippocrates 229.
Related Subjects: