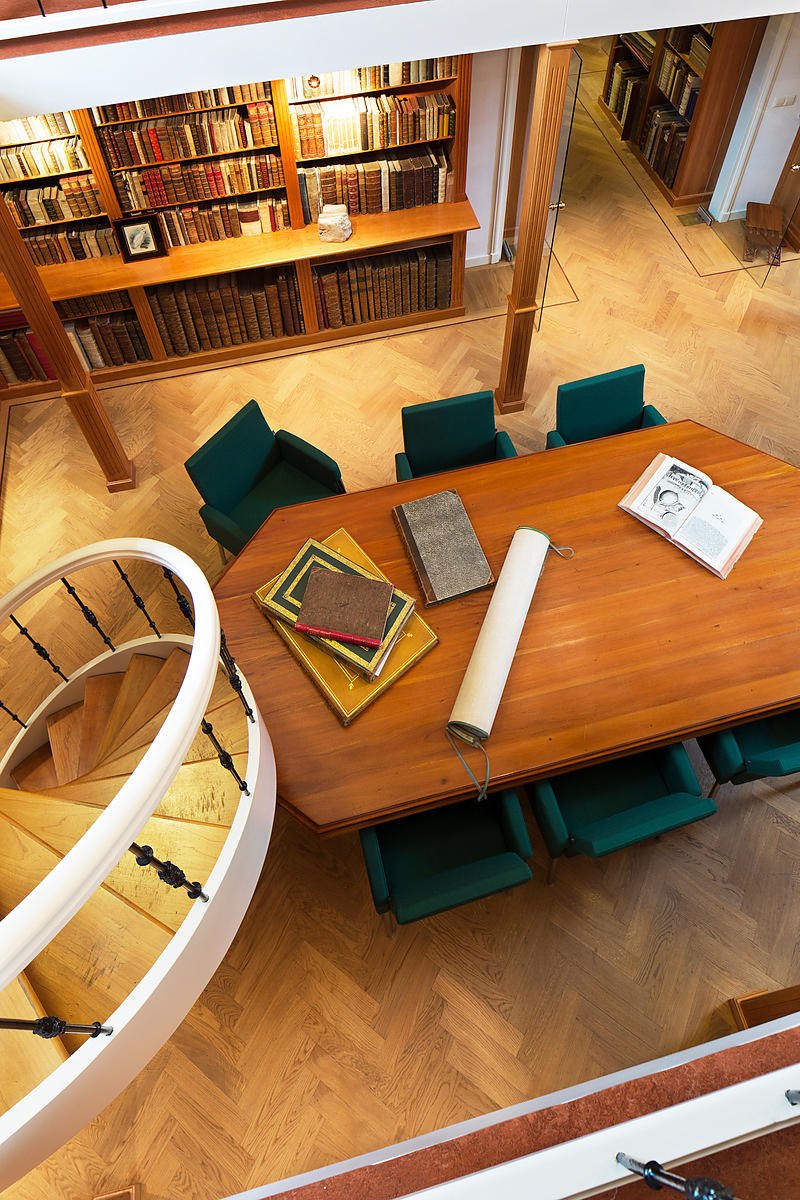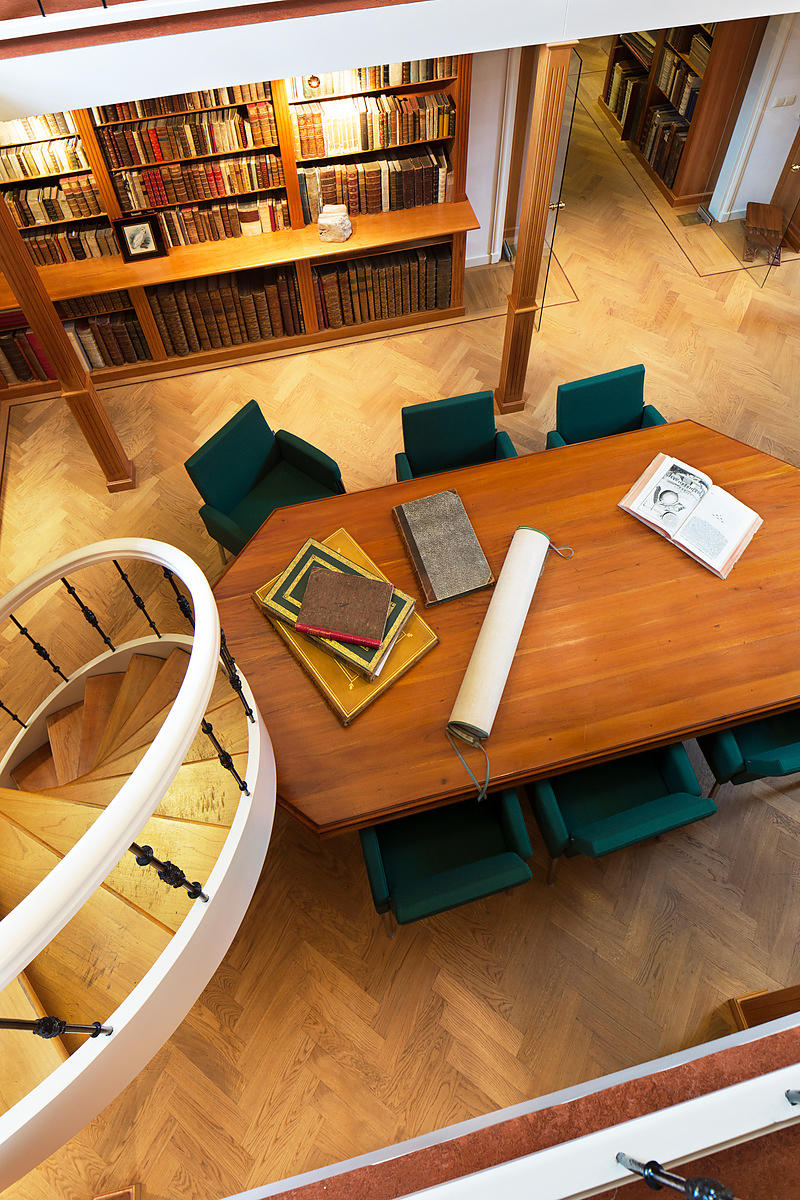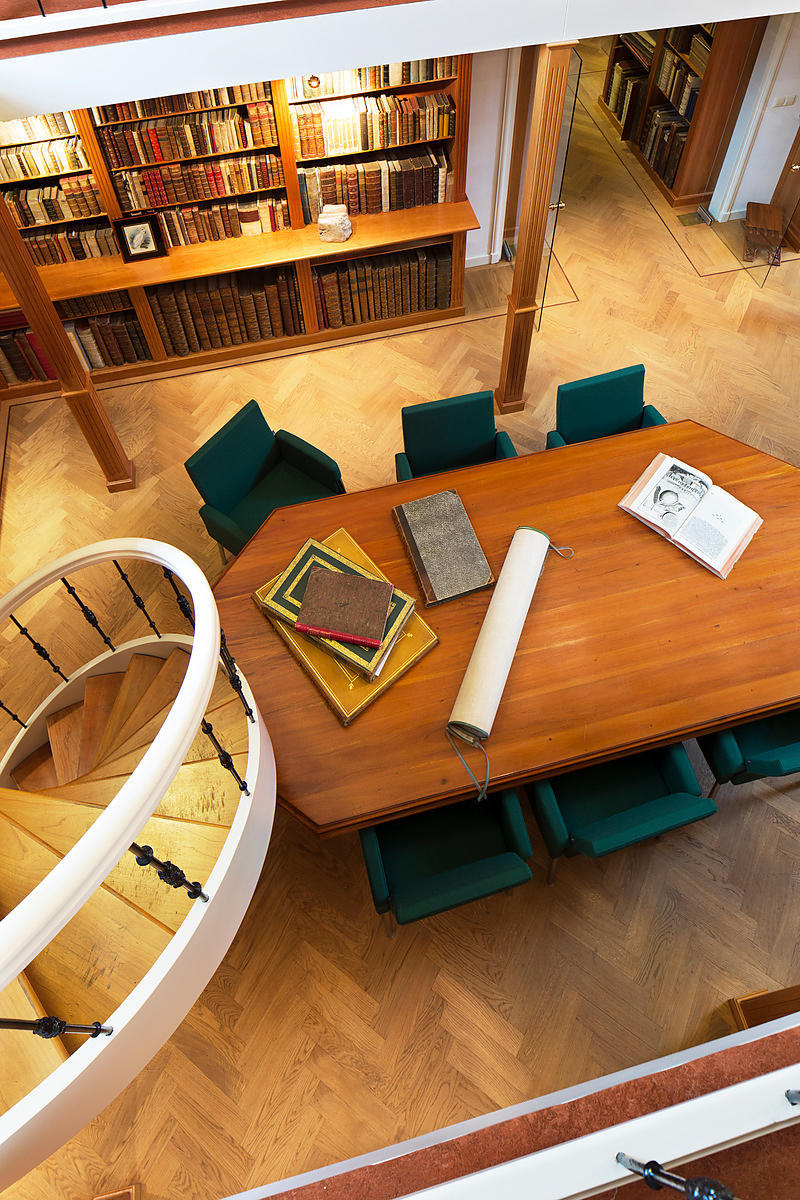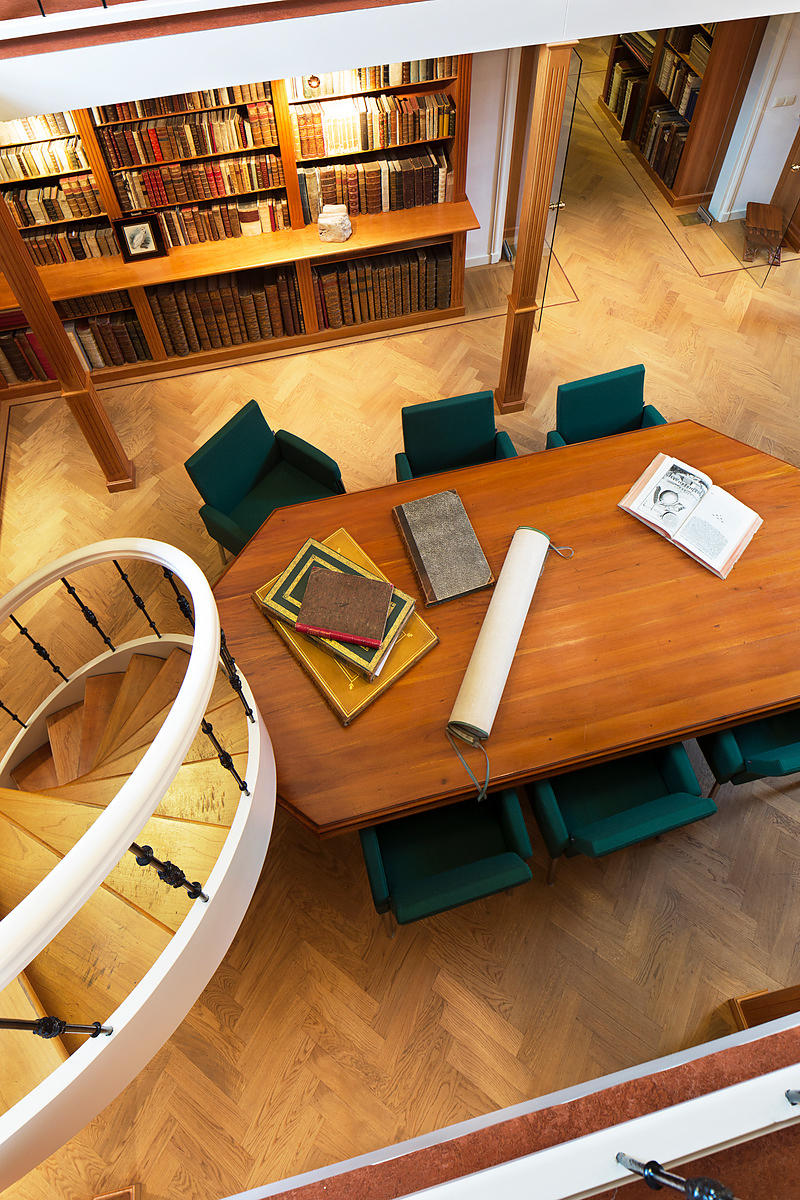 BRUTEL DE LA RIVIÈRE, Carel Johan Emerentius.
Atlas voor de meet- en natuurkunde, omvattende ruim 700 afbeeldingen, met een korte verklaring.
Leiden, A.W. Sijthoff, [ca. 1870]. 2 volumes. Oblong folio. With almost 750 figures on 15 steel engraved plates (1 partly printed in colour), depicting instruments and geometrical figures. Original publisher's gold- and blind-blocked dark green cloth. 84, [2] pp.; [15] ll.
€ 950
Very rare first, undated, edition of an "atlas of geometry and physics", giving illustrations and descriptions of almost 750 scientific instruments and geometrical figures, including microscopes, telescopes, quadrants, pantographs, pumps, polygons, cones, prisms etc. etc. The design of this work by Carel Johan Emerentius Brutel de la Rivière (1835-1912) is adapted from a German work by Johann Müller and W.A. Weiske, but the contents are almost completely new.
We could locate only one other copy of the present first edition, and only a few more of following editions appearing in 1872 and 1873.
Slightly browned, mostly in the margins, plates foxed, but otherwise in good condition.
Related Subjects: