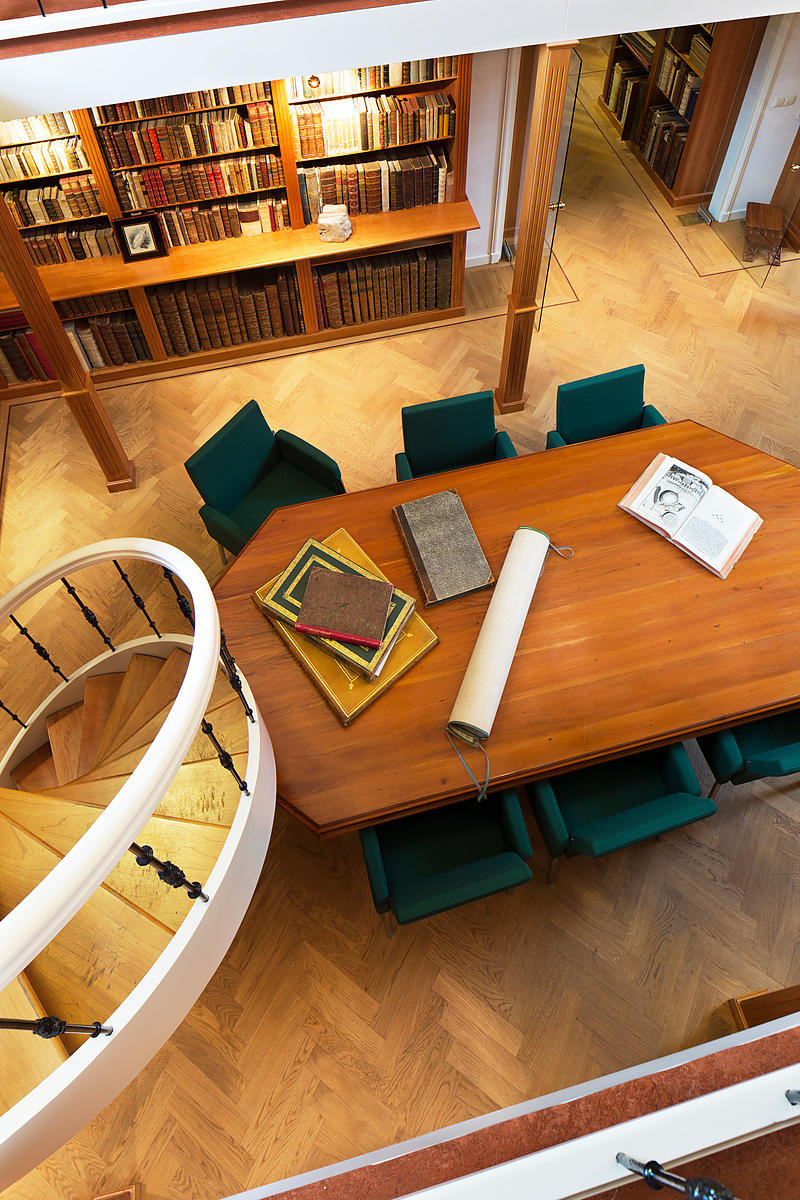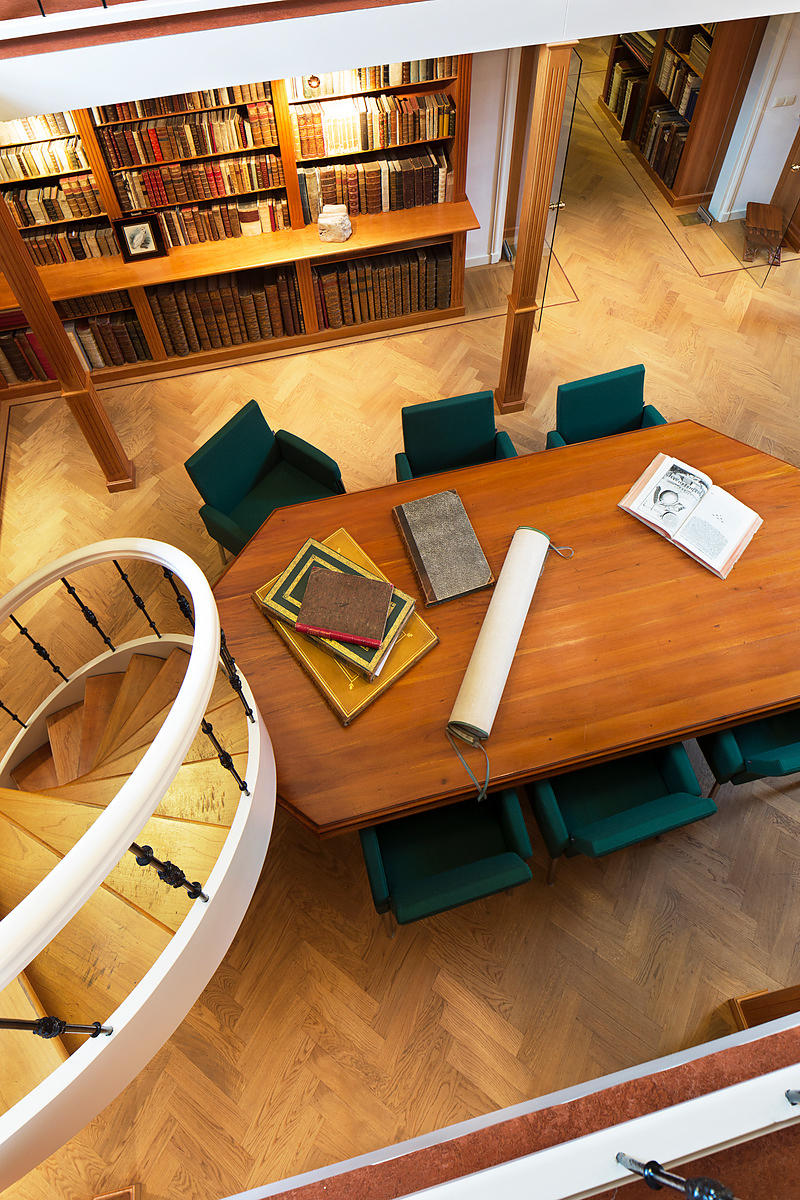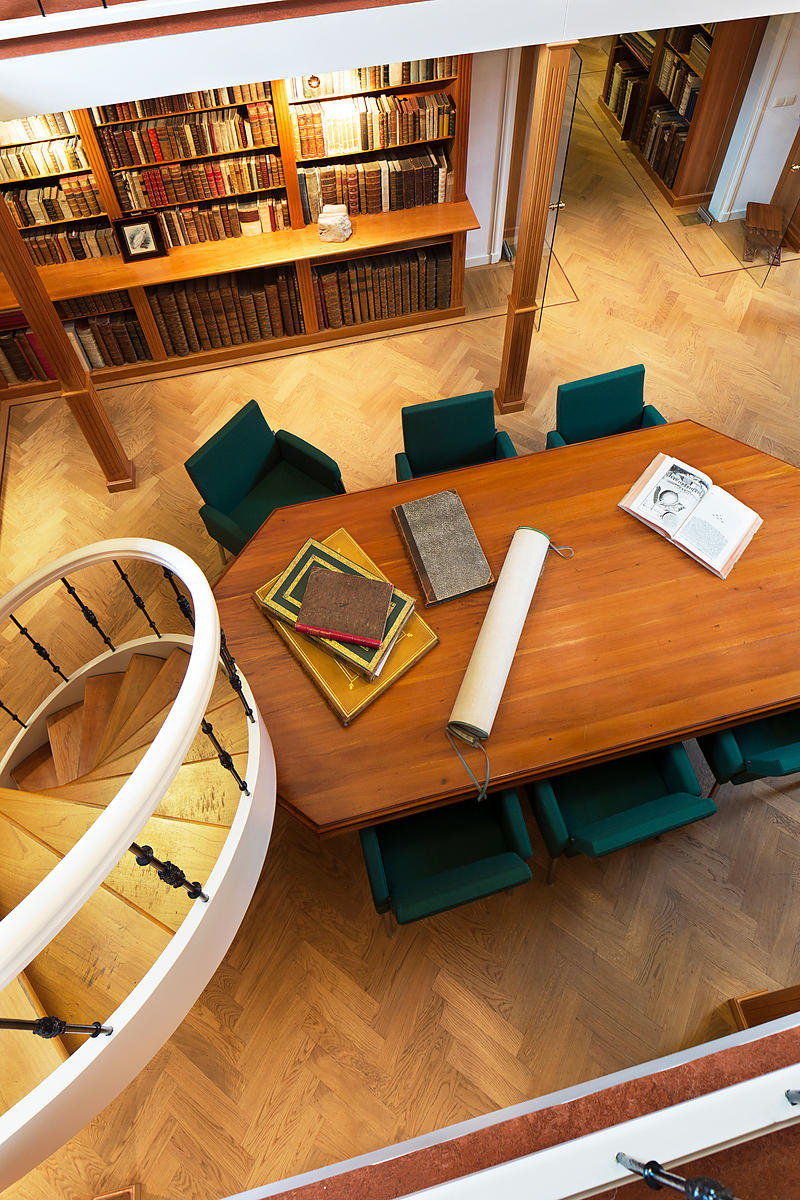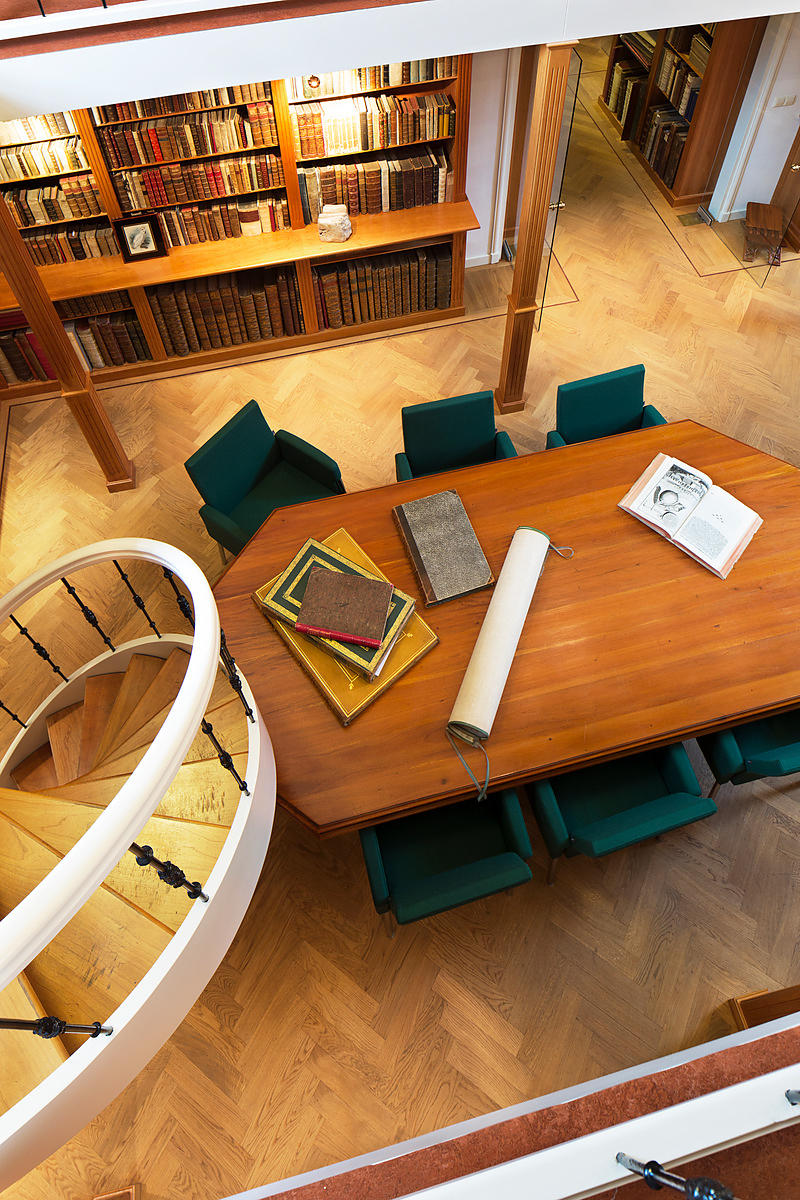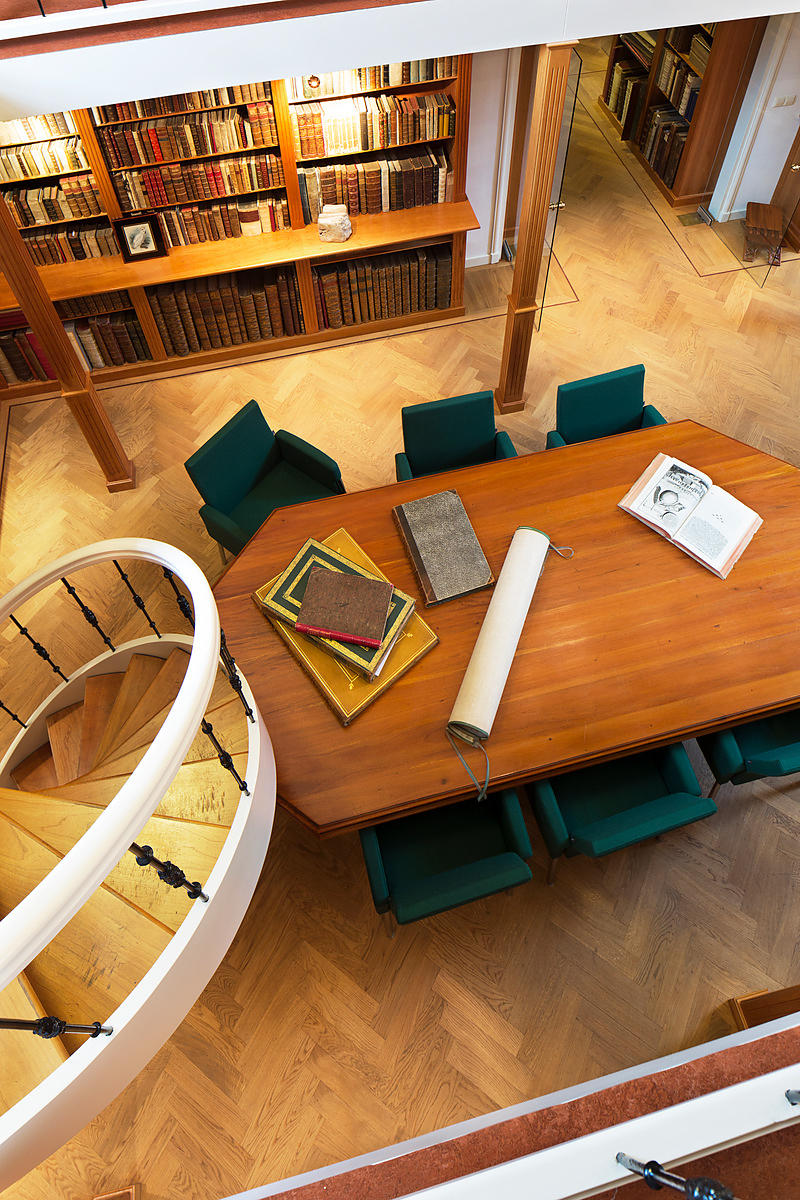 BURNES, Alexander.
Voyages de l'embouchure de l'Indus a Lahor, Caboul, Balkh et a Boukhara; et retour par la Perse, pendant les années 1831, 1832 et 1833 ... Atlas.
Paris, Arthus Bertrand (colophon on back wrapper: Imprimerie et Fonderie de Fain), [1835]. 3 text volumes and 1 atlas volume. 8vo. With 11 numbered lithographed plates (1 folding) showing costumes of the regions, medals and engraved stones, topographic views, archaeological sites, etc., and a large folding engraved map with the routes hand-coloured in red and orange. Contemporary gold-tooled half sheepskin (text volumes), original publisher's letterpress-printed brown paper wrappers (atlas volume).
€ 3,500
First French edition of Alexander Burnes's Travels into Bokhara, translated from the English by Jean-Baptiste Benoît Eyriès (1767-1846). It details a voyage through Lahore (Punjab, Pakistan), Kabul (Afghanistan), Balkh (then part of Persia/Iran, now in Afghanistan), Bukhara (Uzbekistan) and back through Persia in the years 1831 to 1833. Burnes (1805-1842), a Scottish explorer, learned Hindi and Persian while serving the British East India Company in India. King William IV of England sent him on the present voyage to Punjab. His detailed and well-illustrated account of these regions, still little known to Europeans, lead to his election as a Fellow of the Royal Society and other honours. "It is noteworthy for the freshness and acuteness of its descriptions and, given the times, the relatively cosmopolitan outlook of its author" (Prior).
The text volumes foxed and the bindings rubbed. Atlas volume with a small marginal worm hole in the title-page and some marginal foxing, but in good condition, mostly untrimmed. The wrappers are browned, especially around the edges, where they are chipped, and the back wrapper is detached.
Brunet I, col. 1409; WorldCat (5 copies); for the author: Prior, "Burnes, Sir Alexander (1805-1841)", in: ODNB (online ed.).
Related Subjects: