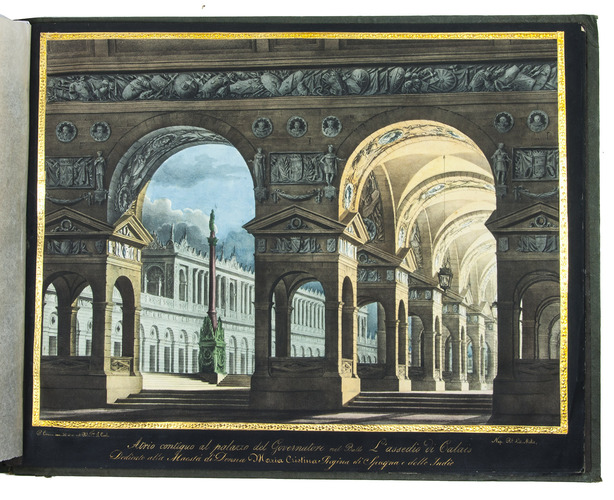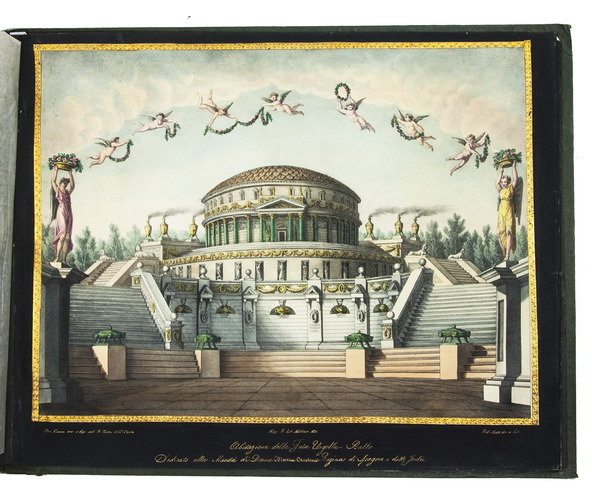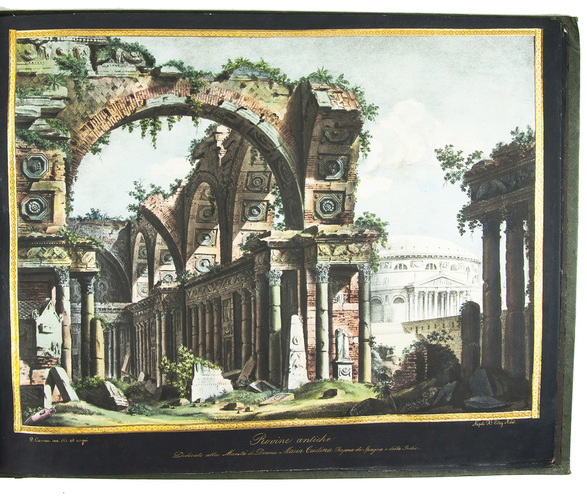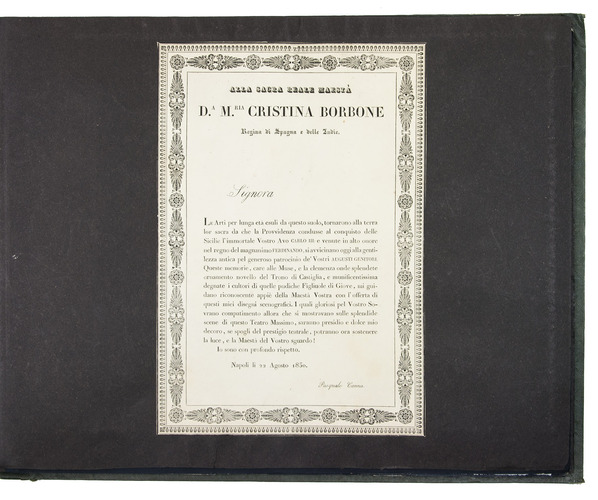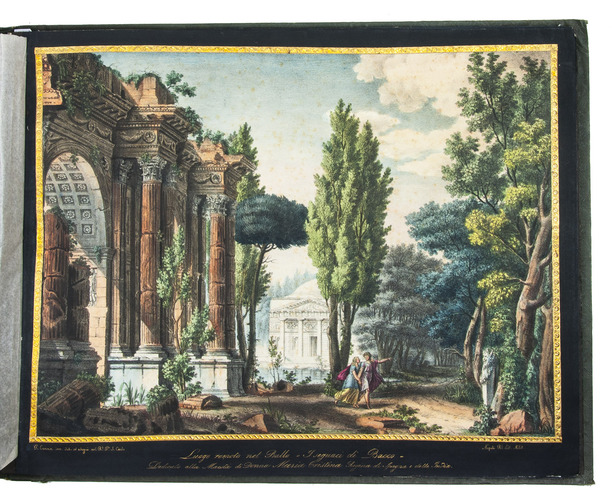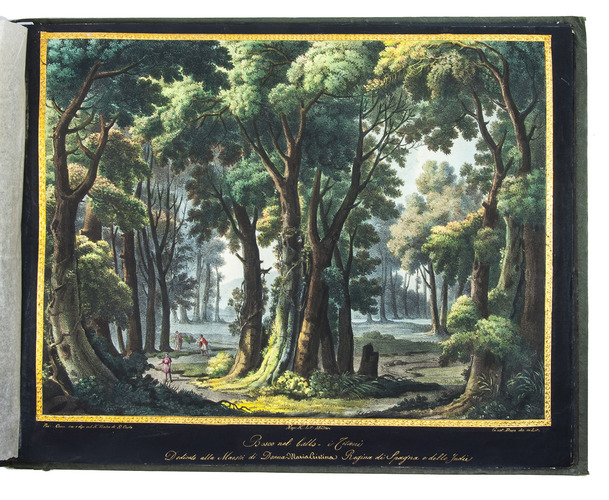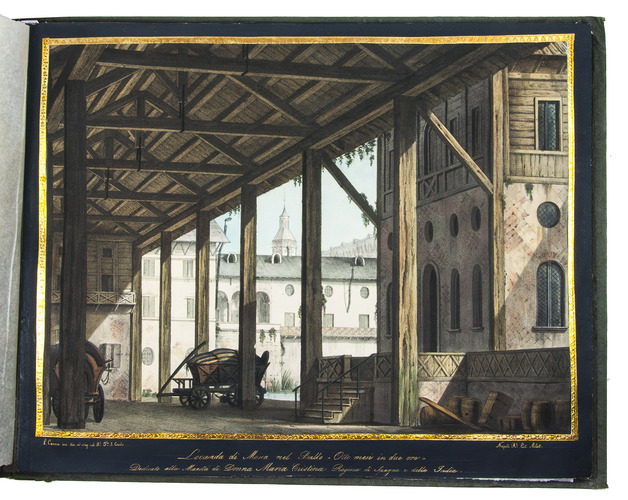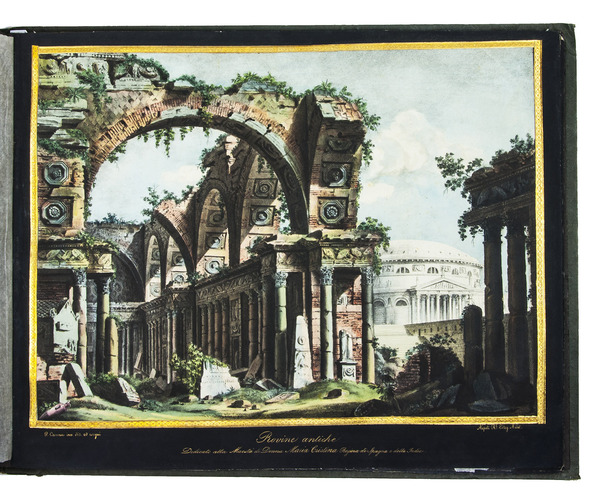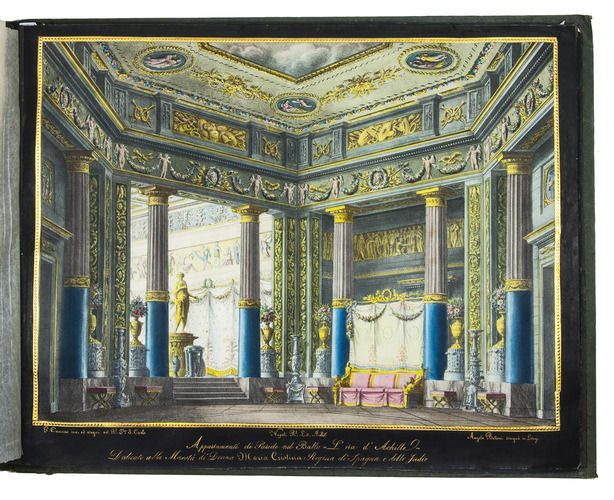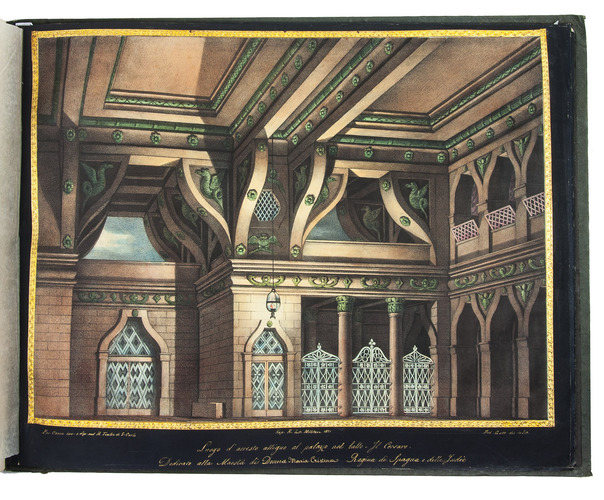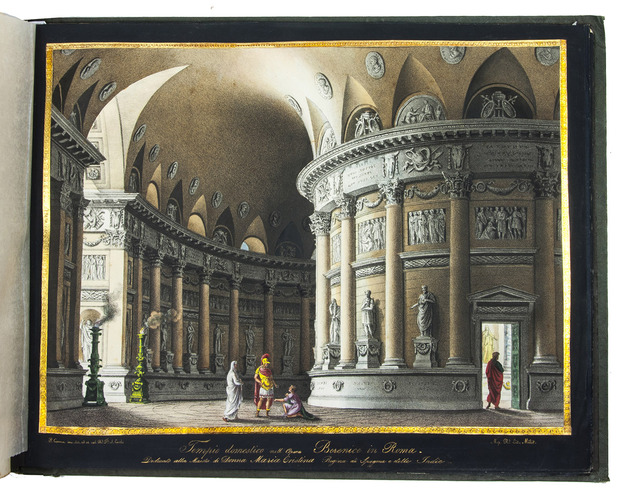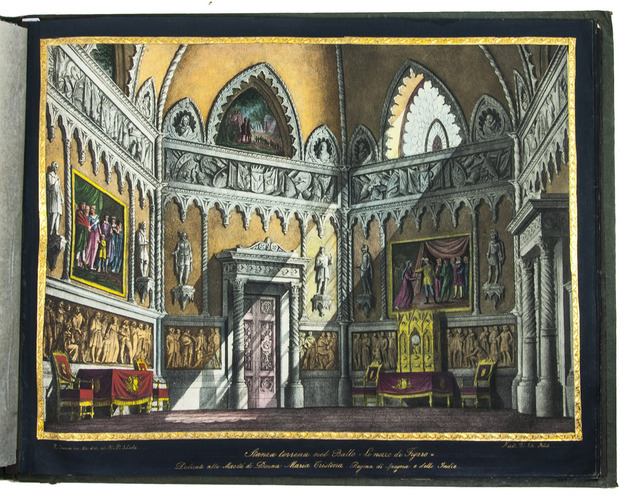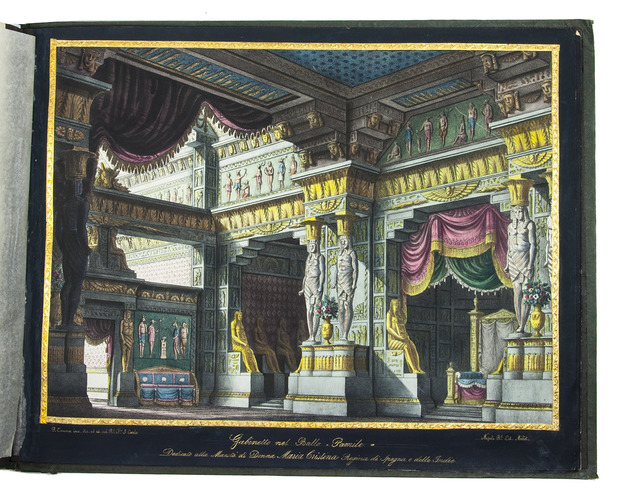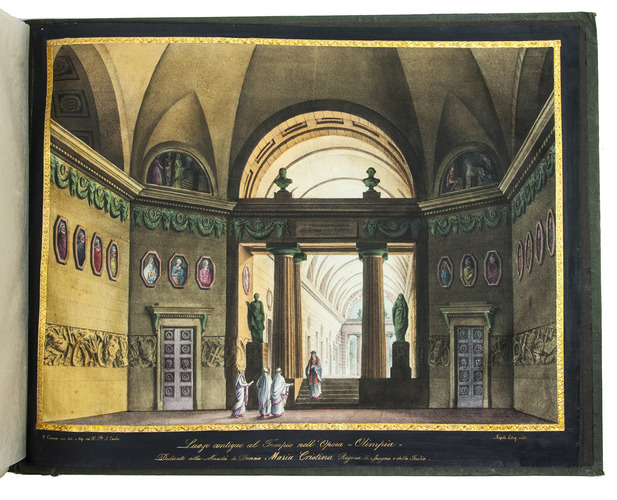 CANNA, Pasquale.
Raccolta di disegni alla Sacra Real Maestà D.A M.ria Cristina Borbone Regina di Spagna ed delle Indie.
[Naples, 1828-1831?]. Oblong 1mo (39×50 cm). One letterpress leaf dated 22 August 1830, mounted on flyleaf, and 18 hand-coloured lithographs, dated from 1828 to 1831, drawn on stone by Angelo Belloni, Federico Gatt, Gaetano Dura and Settimio Severo Lopresti, and printed by the "Reale Litografia Militare". Contemporary green half sheepskin, gold-tooled spine, front board with letterpress title-label.
€ 68,500
Extremely rare series of 18 beautiful hand-coloured lithographs showing stage designs for the Real Teatro San Carlo, one of Italy's most famous opera houses. The striking plates include scenery for Zelmira (1822), the acclaimed opera by Rossini, who was the artistic director of the San Carlo from 1815 to 1822. Each lithograph has a hand-written caption and is dedicated to Maria Cristina Ferdinanda di Borbone, principessa delle Due Sicilie (1806-1878).
Pasquale Canna was a distinguished, prolific, neo-classical stage designer who made a career as a painter and scenographer in Parma, Venice, Milan and Naples, working for such famous theatres as La Scala (Milan), the San Carlo and the Teatro del Fondo (Naples). The present brightly coloured plates are an impressive visual record of the eventful history of the San Carlo, published during the great age of Neapolitan opera.
Some spotting, some insignificant waterstains, front inner hinge cracked, binding slightly chafed, otherwise in very good condition. Enciclopedia dello Spettacolo records copies in Biblioteca Corsini and Biblioteca Bucardo; not in KVK; WorldCat.
Related Subjects: