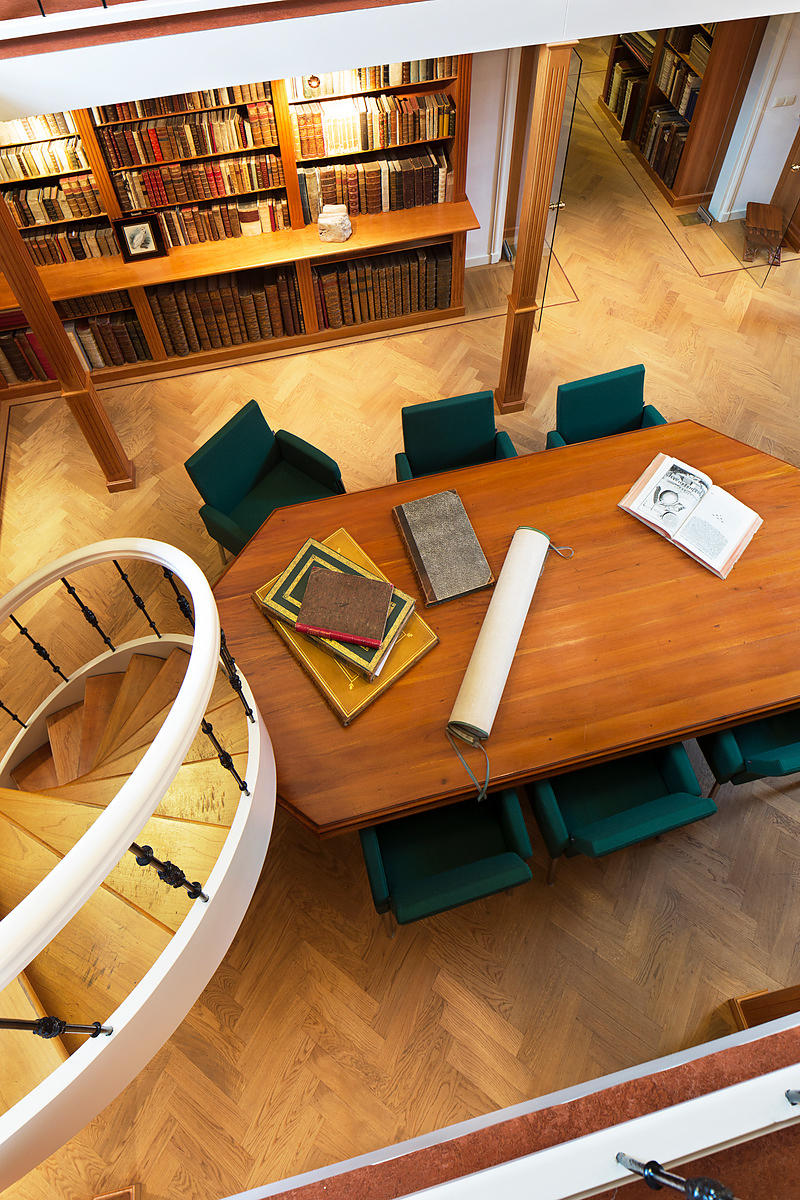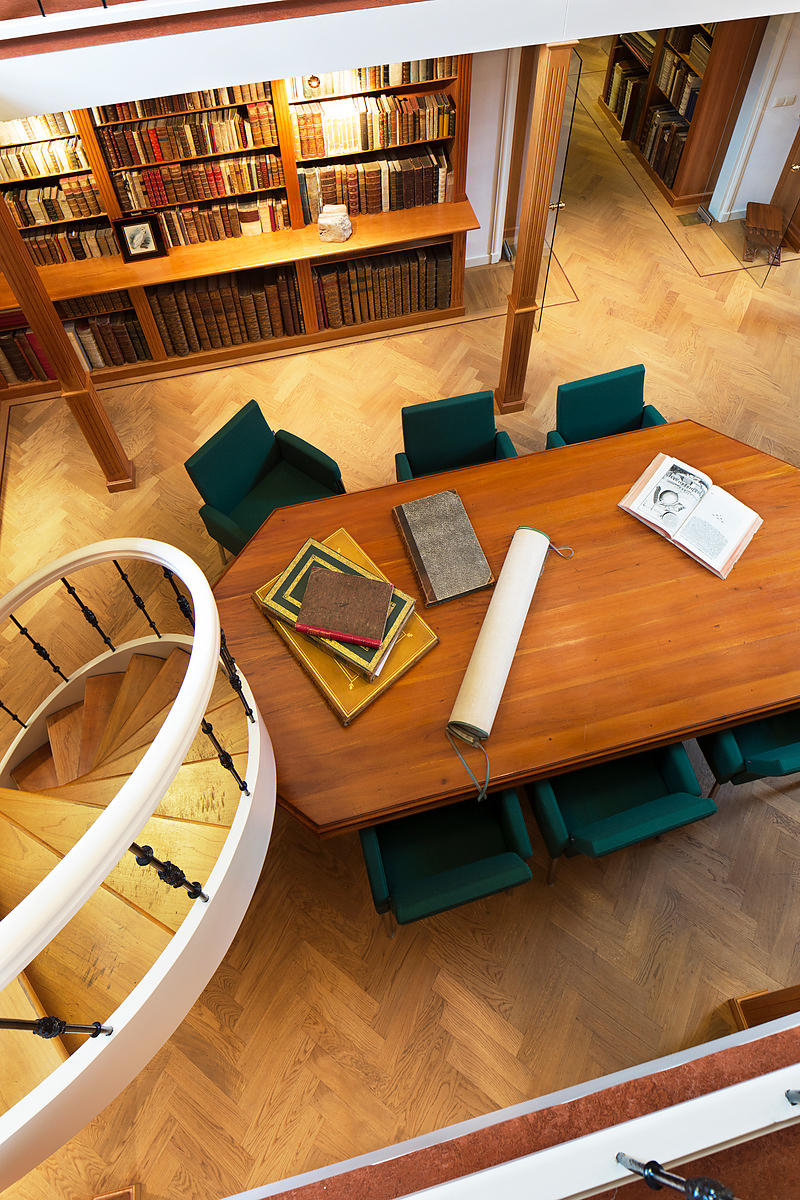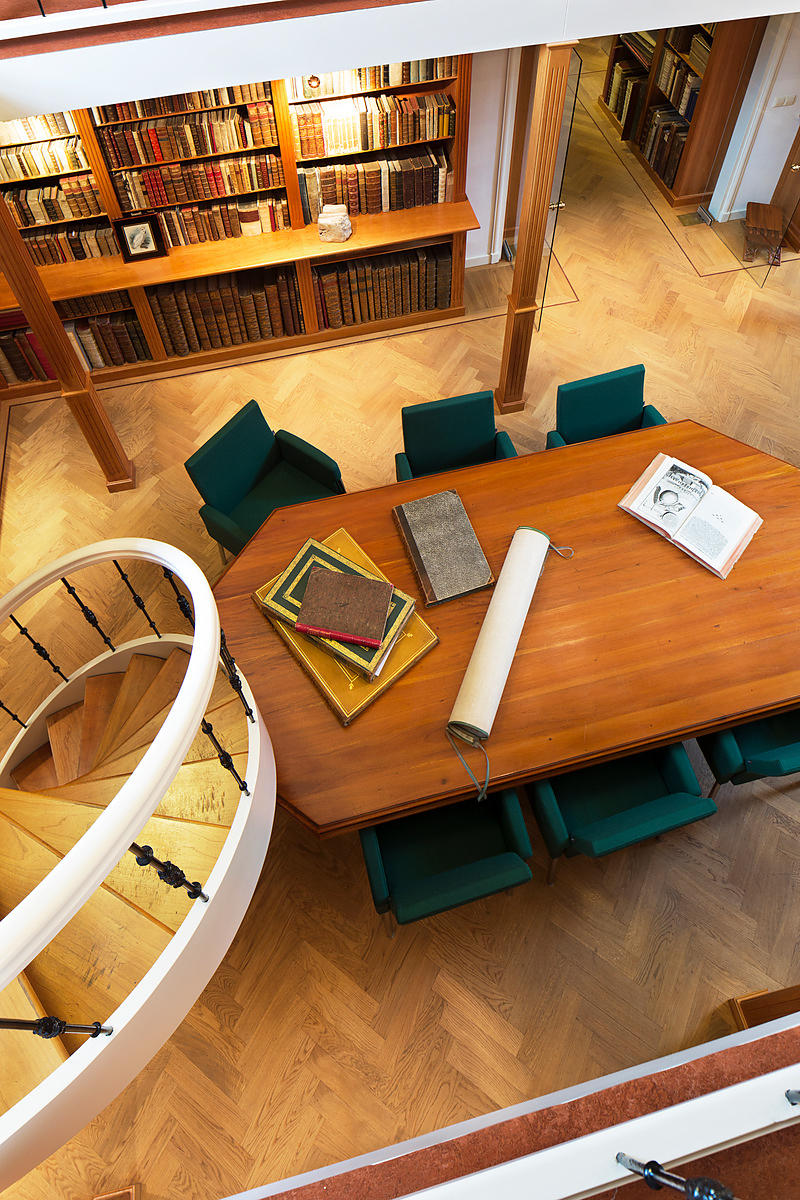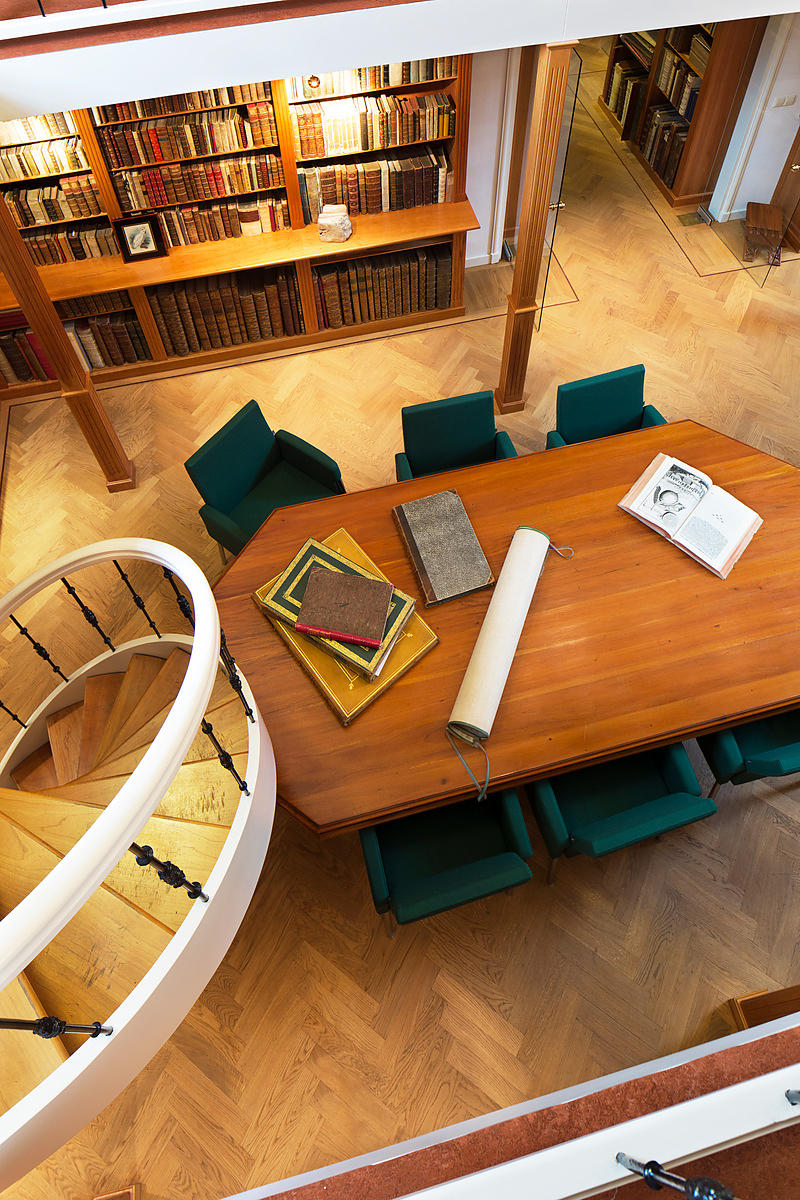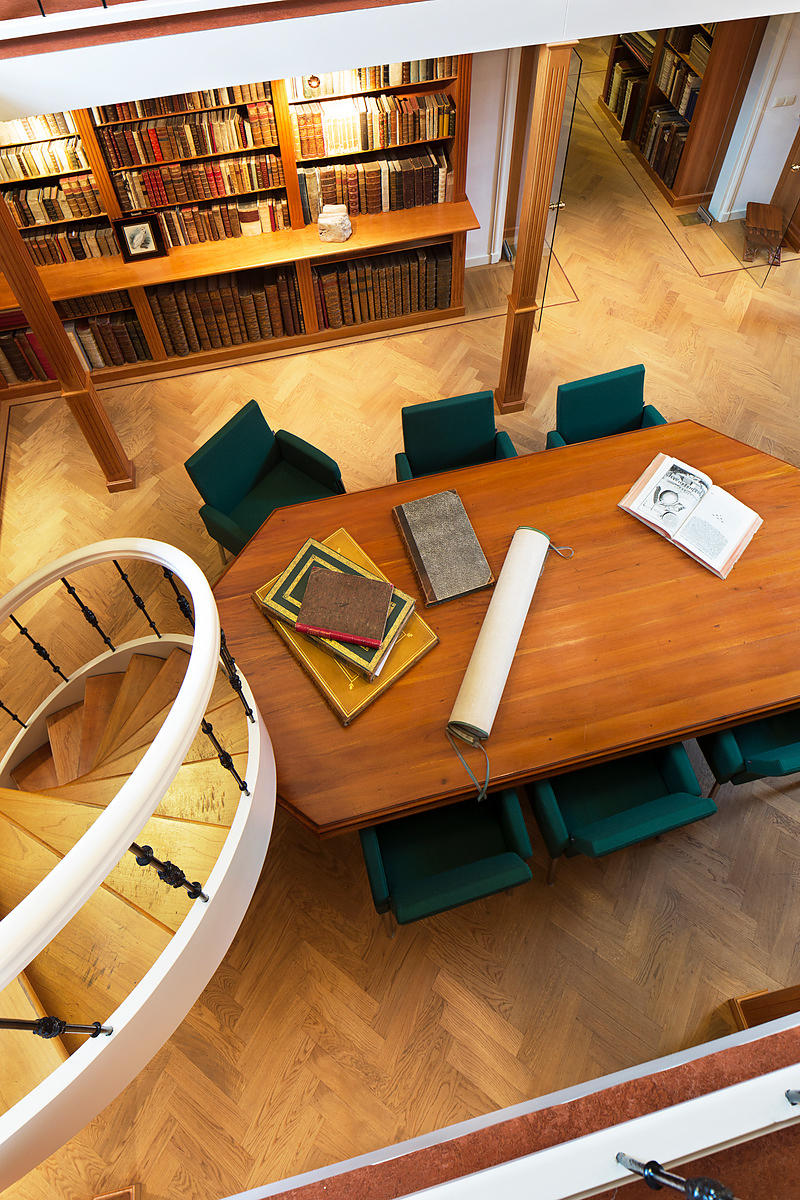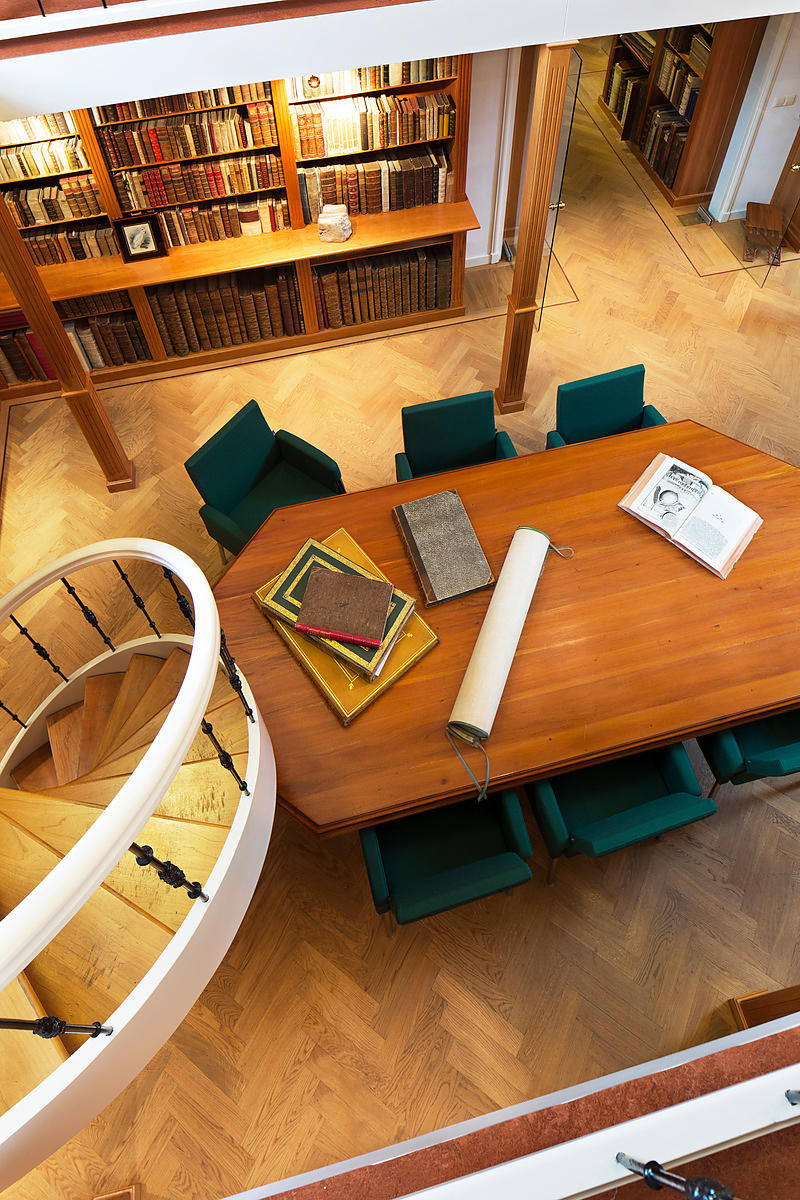 CASTANHEDA, Fernão Lopes de (LOPES DE CASTAÑEDA).
Historia del descubrimiento y conquista dela India por los Portugueses, ... traduzida nuevamente en Romance Castallano.
Antwerp, Martinus Nutius I, 1554. 8vo (16 x 11 cm). With Nutius's storks device. Set in roman and italic types. Contemporary (Antwerp?) calf, blind-tooled boards, showing a frame made from a vine, leaf and flower roll edged with triple fillets. "220" [= 225], [6], [1 blank] ll.
€ 25,000
First edition in Spanish of an essential source for any study of Portuguese India, first published in Portuguese at Coimbra in 1551, here including the author's prologue and the publisher's dedication to the Spanish historian Luis de Ávila y Zuniga (ca. 1490-ca. 1560) in Rome. It is the first of eight "books", often published as separate volumes, on the history of Portuguese voyages of discovery and military conquests in India.
It was written by Fernão Lopes de Castanheda (ca. 1500-1559), born in Santarém, north of Lisbon. As a young man he accompanied his father, a judge at Goa, to India and probably the Moluccas, living there from 1528 to 1538. During that decade he collected information about Portugal's exploration and conquests in India, from both documentary and oral sources and from events and circumstances he witnessed himself. In that way he amassed an extraordinary knowledge on the subject, much of it not available in any other source. On his return to Portugal he took a minor administrative post at the University of Coimbra and began writing his monumental history. The present first book covers the history to 1505. Its first edition, in Portuguese, is extremely rare, supposedly because it caused great offense to King João III and other prominent figures in Portugal. As a result, Castenheda had to rewrite it and most sets of the eight books in Portuguese include his revised 1554 edition of book I. The present first Spanish edition follows the 1551 edition, so that it gives us the author's uncensored views that were suppressed in most editions.
With the margins of the first 3 leaves somewhat browned by the turn-ins, a small tear in the gutter fold at the head of the title-page, a small marginal tear repaired in 1 leaf and occasional very minor foxing, but still in very good condition and including the final blank leaf. The binding has some worm damage at the head and foot of the spine, partly restored, a few smaller superficial defects on the boards, and slightly worn hinges, but most of the tooling remains clear. Alden & Landis 554/39; Borba de Moraes, p. 166; Howgego C67; Palau 140958; Porbase 363542 (= 411694); Salva 3351; USTC 440158; for the author and text: Lach & Van Kley I, pp. 187-190 and passim.
Related Subjects: