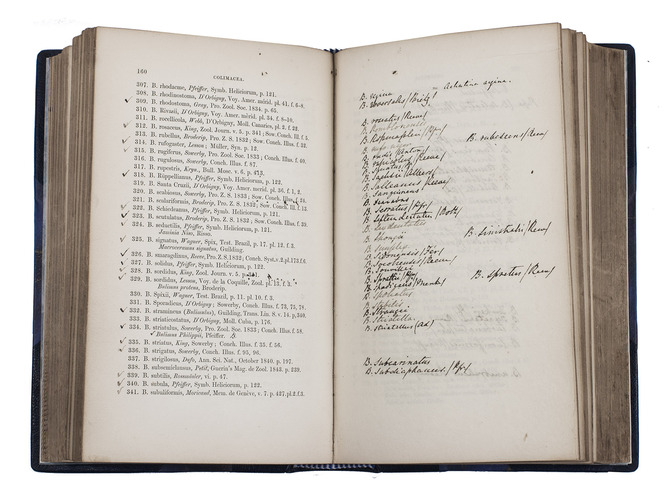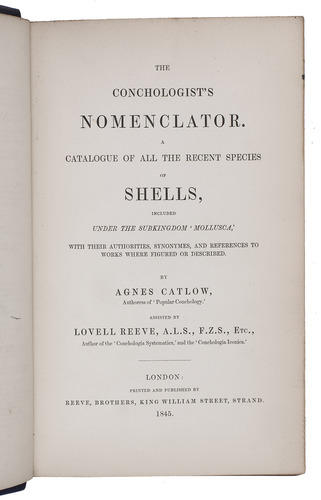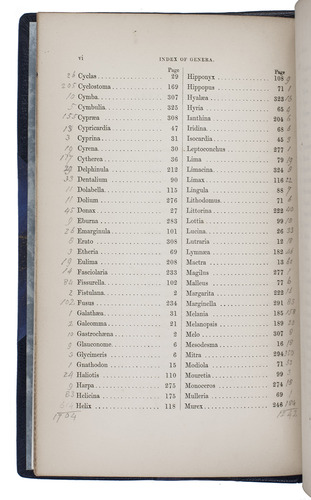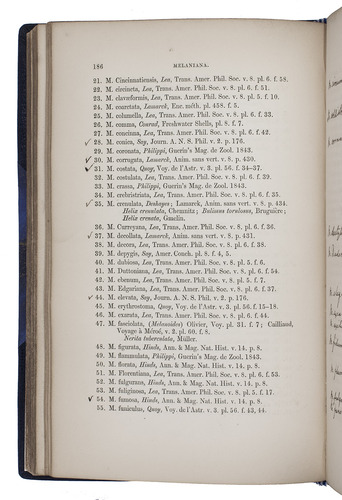 CATLOW, Agnes and Lovell REEVE.
The conchologist's nomenclator. A catalogue of all the recent species of shells, included under the subkingdom 'Mollusca', with their authorities, synonymes, and references to works where figured or described.
London, Reeve brothers, 1845. 8vo. With a taxonomical table as frontispiece. Modern purple half morocco. VIII, 326 pp.
€ 375
Interleaved copy of the first edition of a nomenclator of molluscs by the British naturalist and scientific writer Agnes Catlow (1806-1889). The interleaved pages frequently contain extensive annotations in a contemporary hand in blank ink, often shell names. "The authors said that the nomenclature of conchology then exhibited a 'very tolerable degree of purity' adding that they hoped their catalogue would maintain this happy state of affairs" (Dance). The book opens with a brief preface and an index, followed by the nomenclator.
With some shells "ticked off" in black ink, otherwise in very good condition. Dance, p. 140; Junk, Thes. lib. conchlyliorum 52.
Related Subjects: