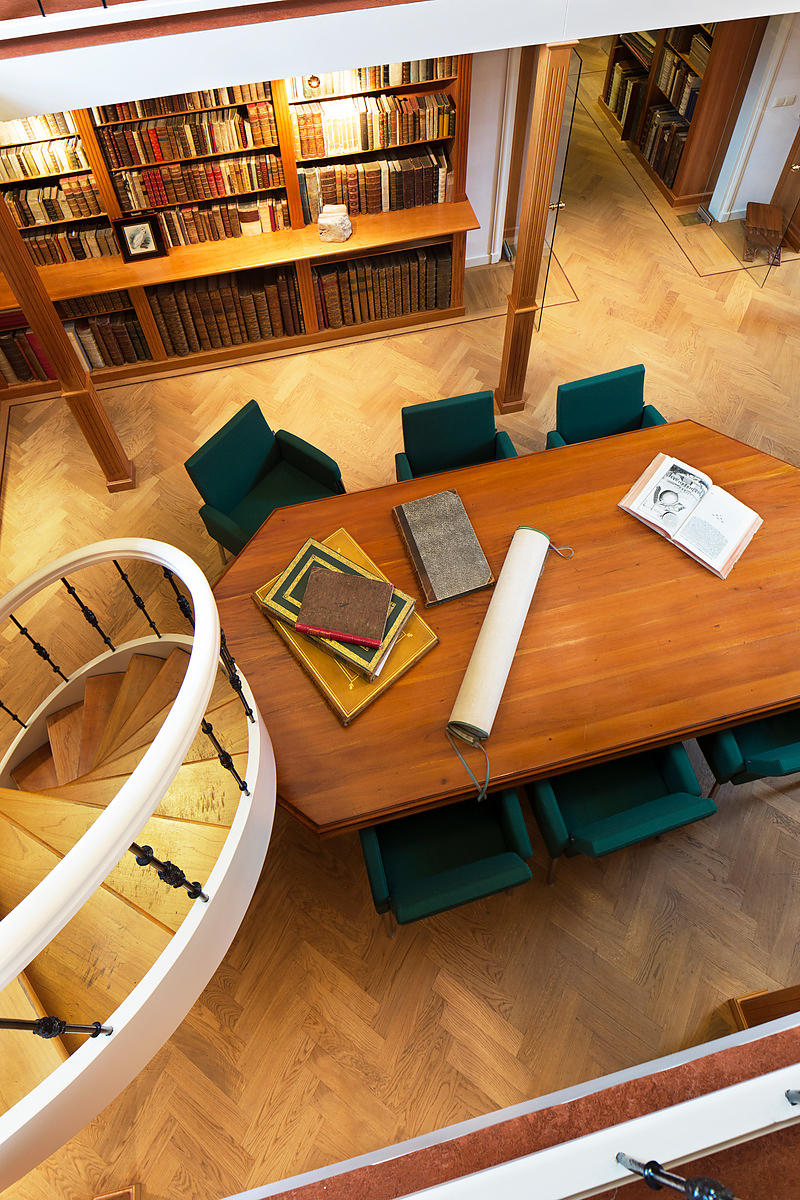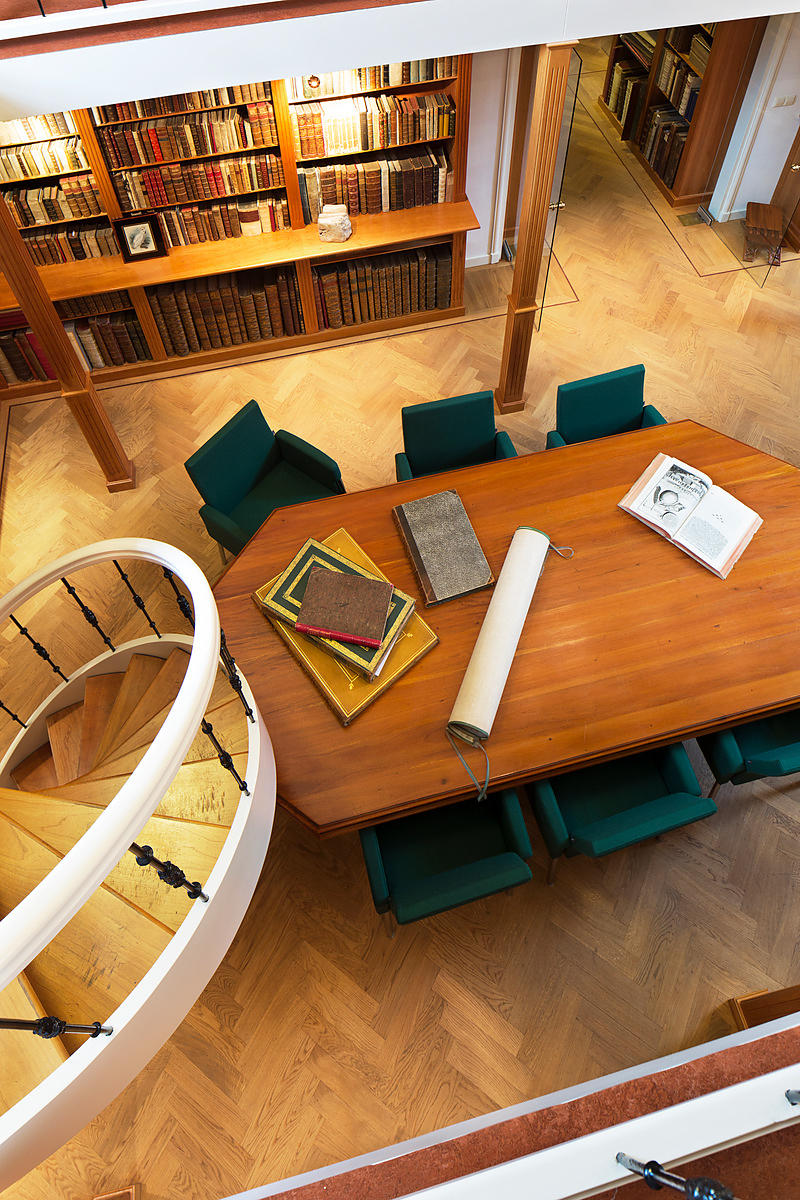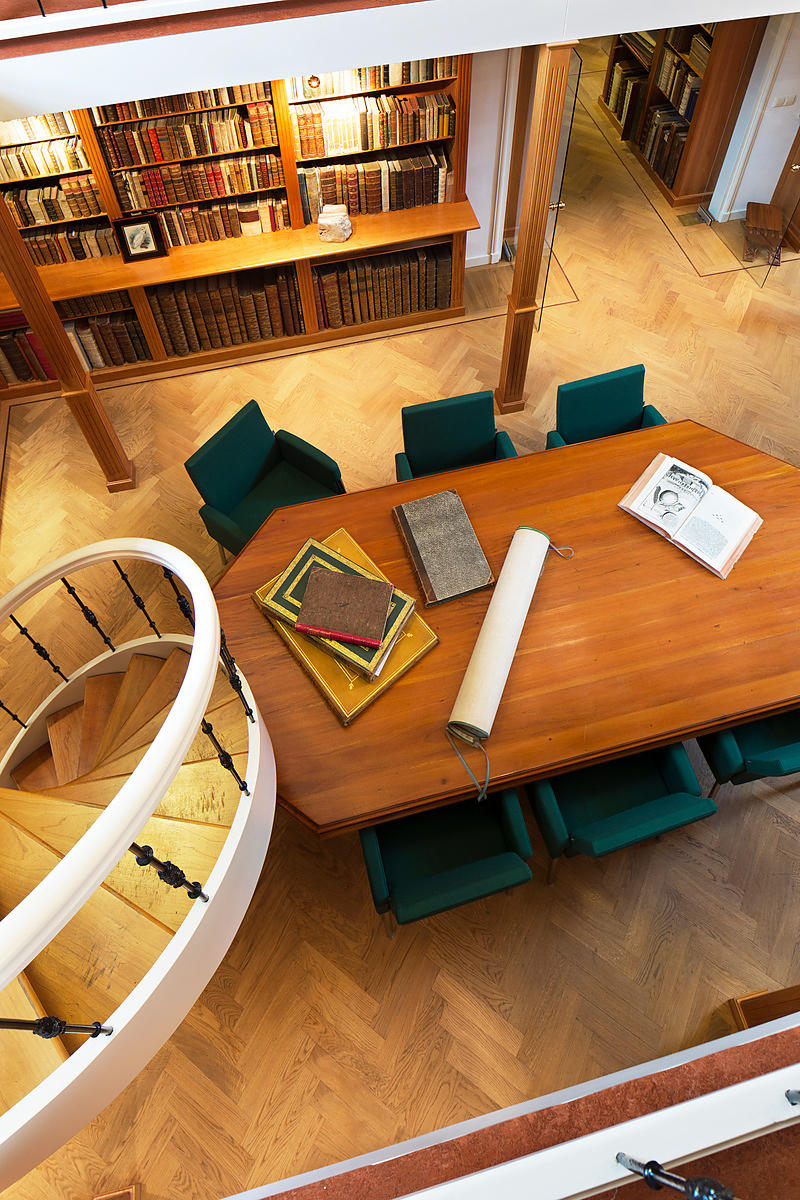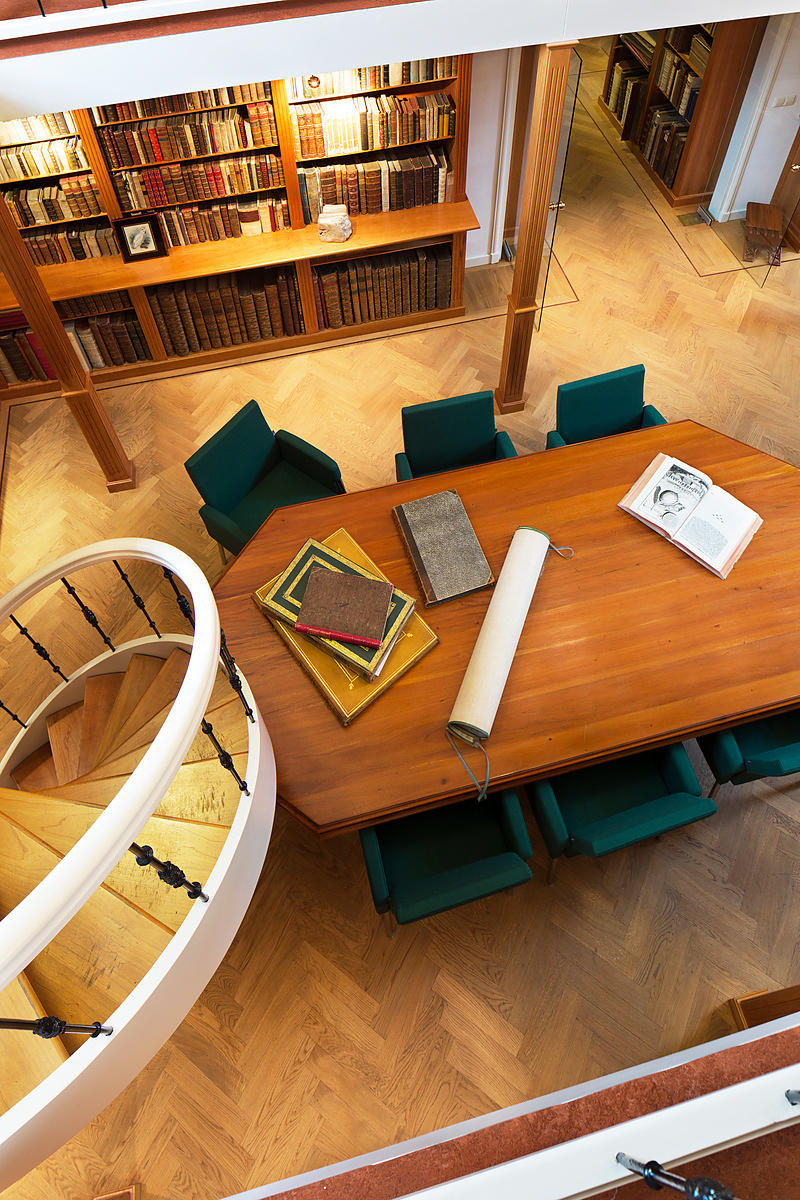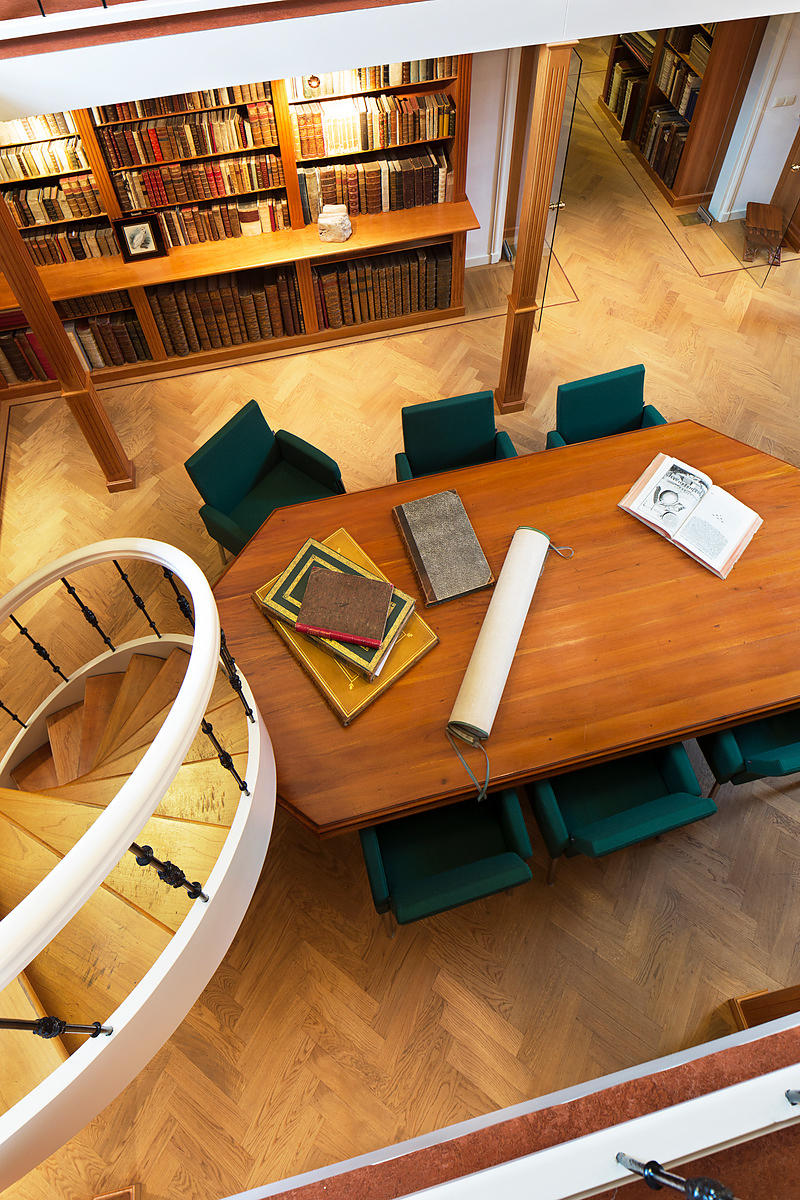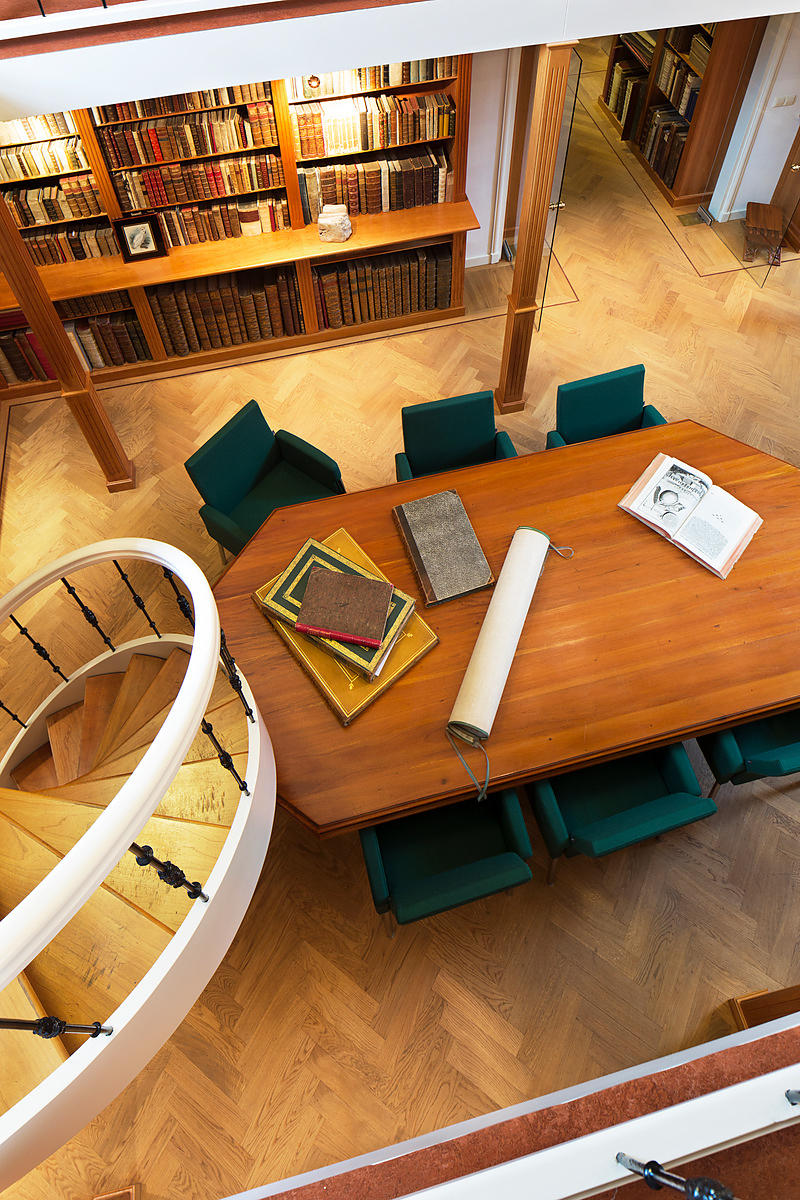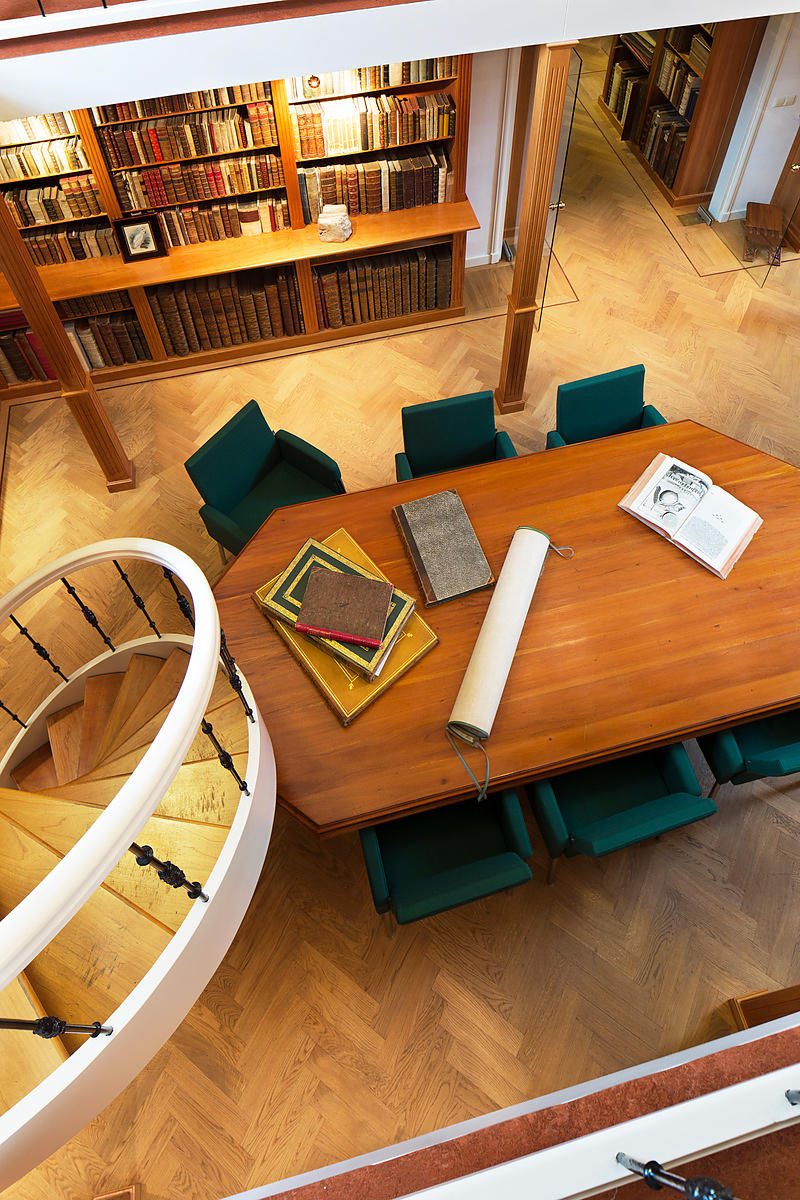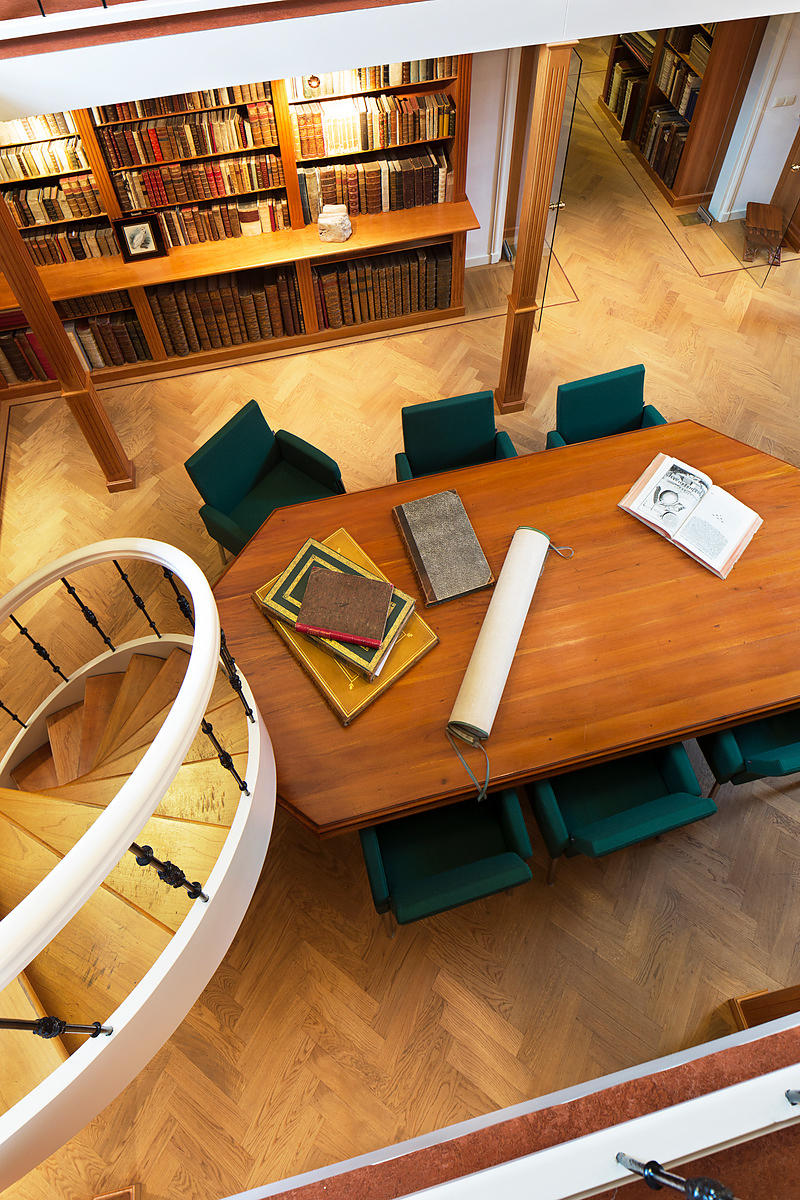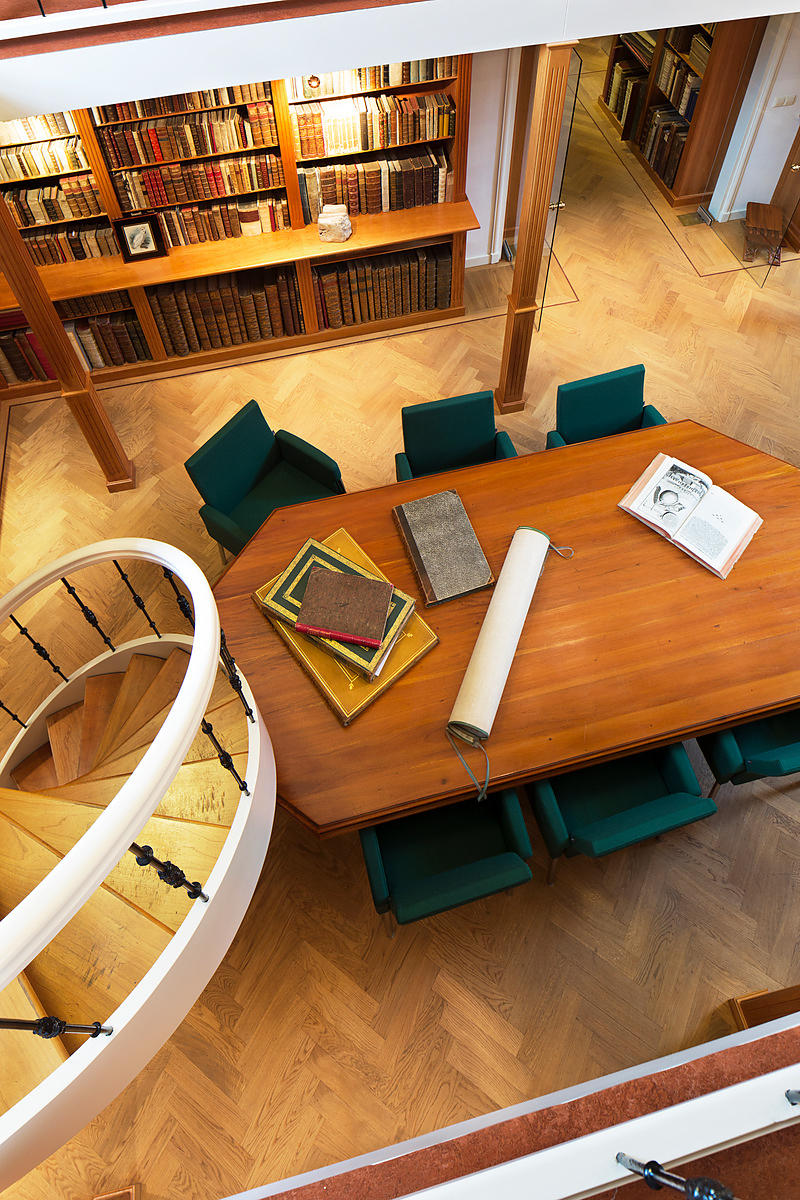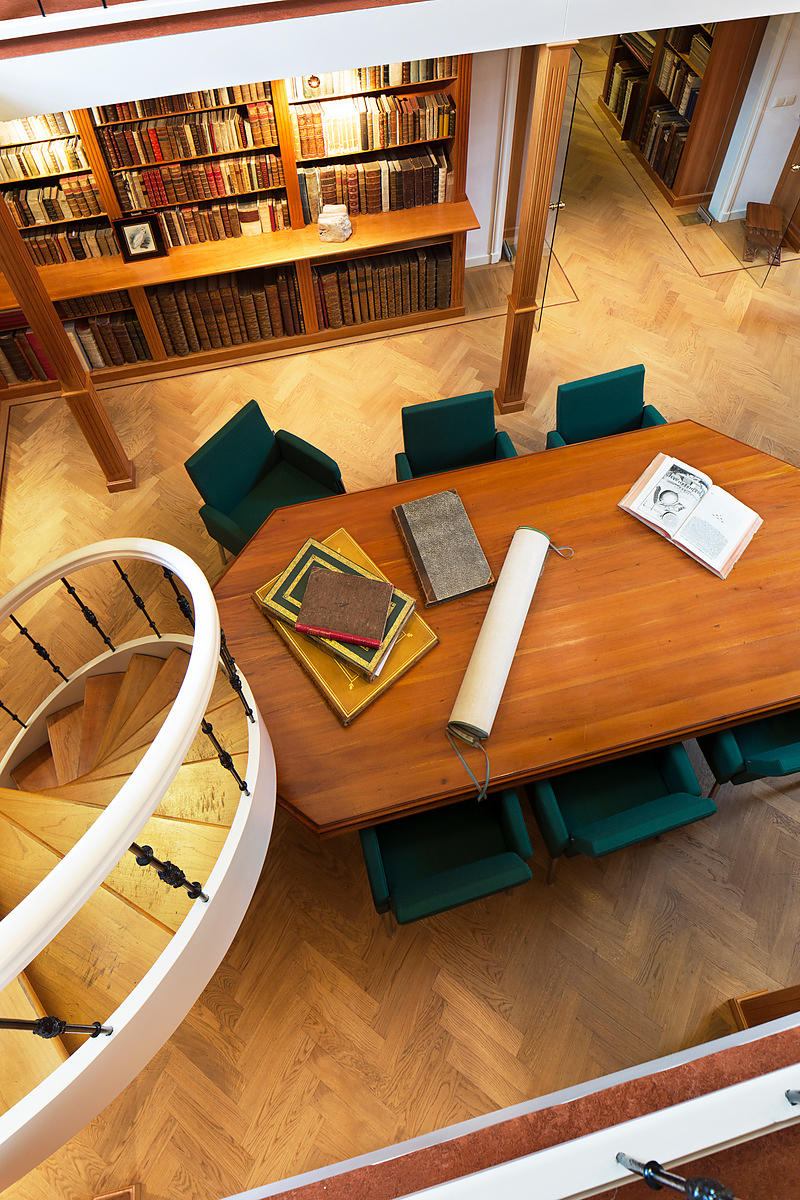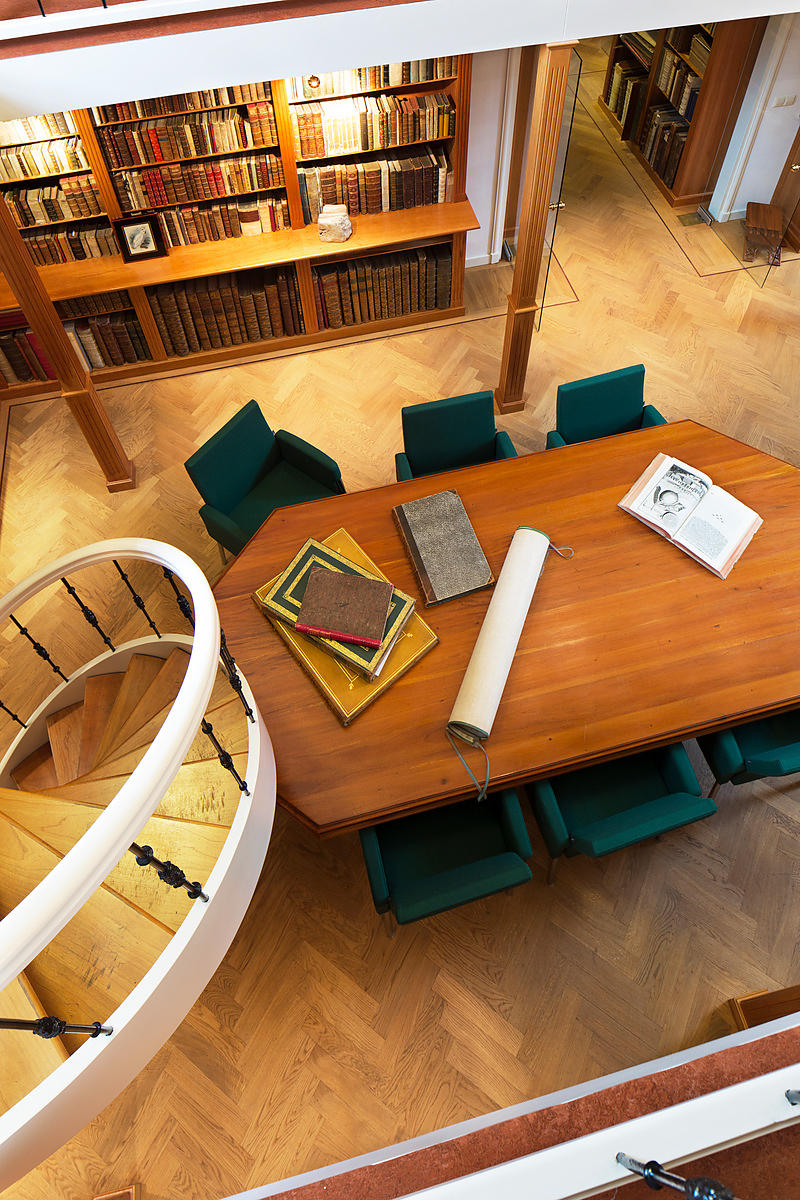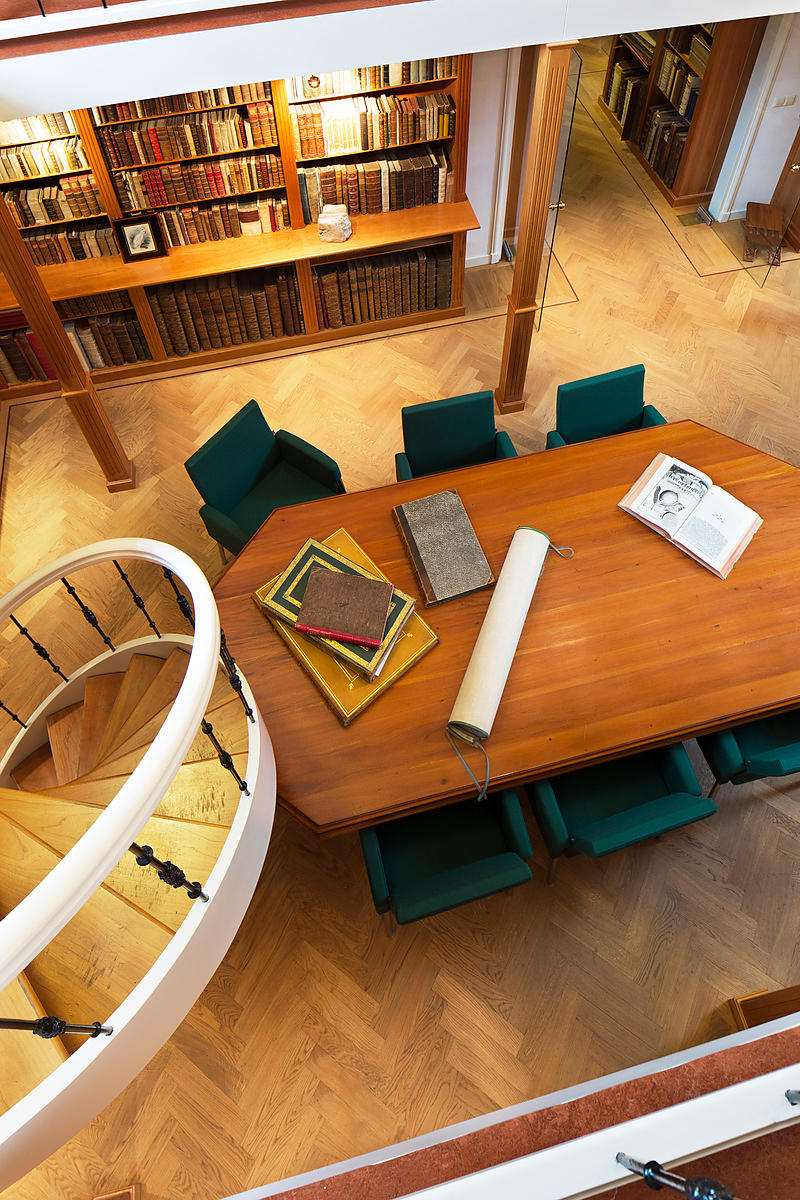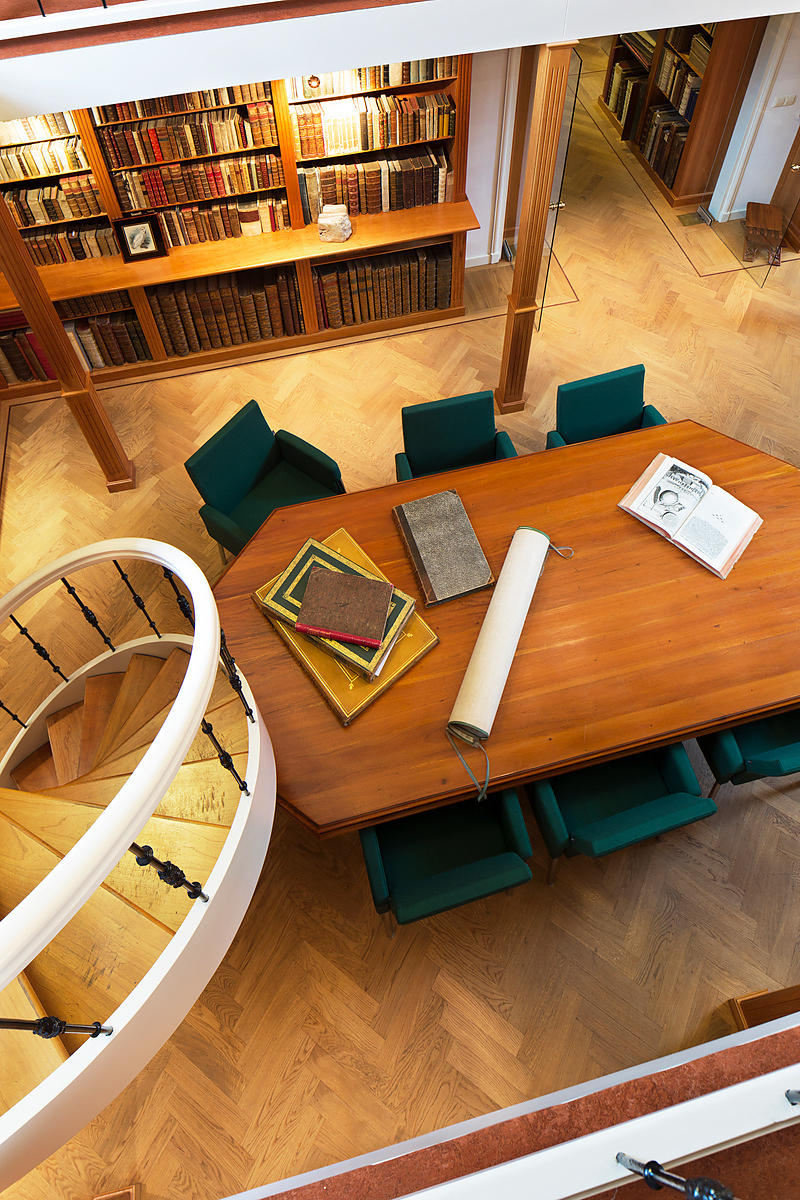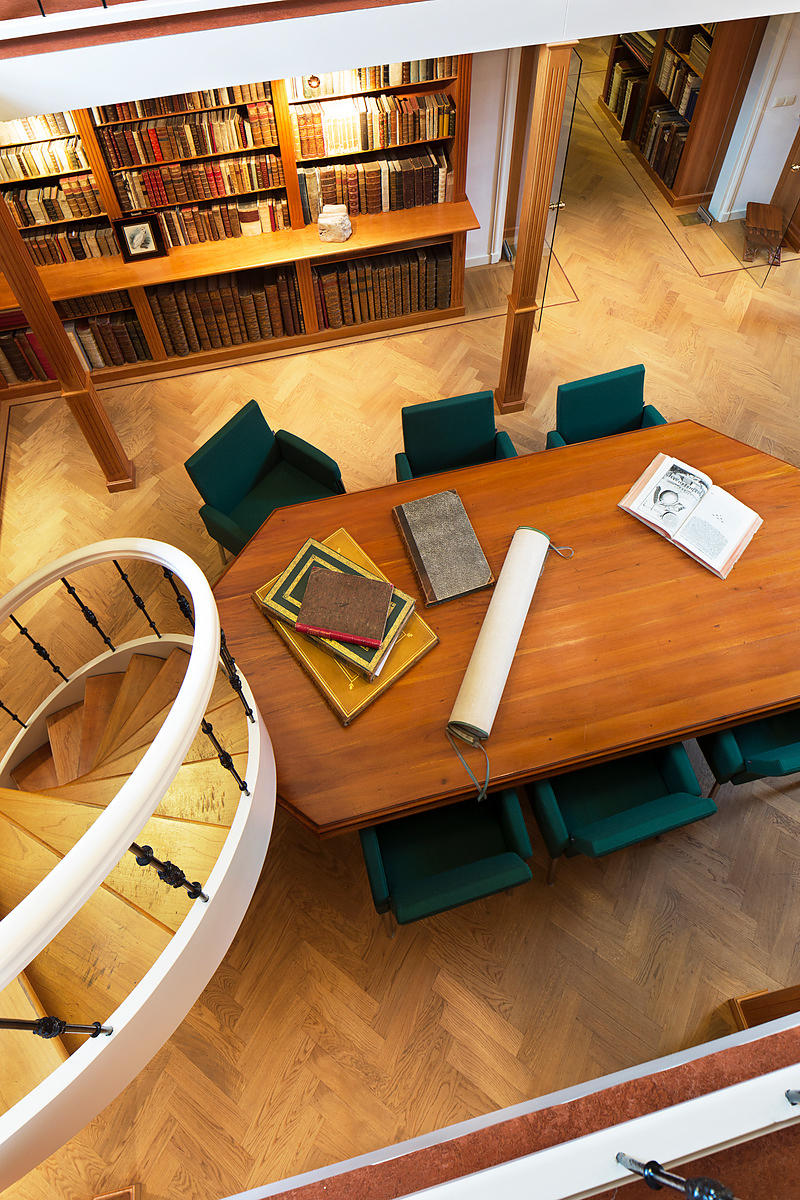 CERVANTES SAAVEDRA, Miguel de (Jacob Campo WEYERMAN translator; Antoine COYPEL illustrator).
De voornaamste gevallen van den wonderlyken Don Quichot, door den beroemden Picart den Romein ... in XXXI kunstplaaten, na de uitmuntende schilderyen van Coypel in't koper gebragt ...
The Hague, Pieter de Hondt, 1746. Grand folio (42 x 27 cm). With a title vignette, title in red and black and 31 plates. Also with large woodcut initials and tailpieces. Text in ornamental woodcut frame on each page. In very firm Van Damme bindery dark red morocco with exceptional gold-tooled decorations and gilt edges. With a gold-tooled and black painted emblem on both covers depicting a vase under a starry sky. With protective tissue guards covering the plates. [2], XXVI, 420 pp.
€ 48,500
First and only edition of a "free and joyous" Dutch translation of Cervantes' Don Quixote by Jacob Campo Weyerman (1677-1747), one of the foremost Dutch authors of the Enlightenment, who was known for his merry style. He added to this edition a Dutch translation of the biography of Cervantes by Gregorio Mayans (1737) and explanatory texts to the plates. The book is illustrated with 31 beautiful full-page Rococo-style hand-coloured plates engraved by Dutch artists Bernard Picart (12), Jacob van der Schley (13), Pierre Tanjé (5) and Simon Fokke (1) after paintings by French artists Antoine Coypel (25), Charles-Nicolas Cochin (2), Pierre-Charles Trémolières (2), François Boucher (1), Jacques-Philippe le Bas (1). The impressions are crisp and the hand-colouring is bright and of the highest level, with subtle gradient, in a gilt frame. Antoine Coypel (1694-1752), responsible for the designs of most illustrations, was one of the most important French history painters of the early 18th century. His Don Quixote paintings are highlights in his oeuvre and are now dispersed over several museum collections.
Publisher De Hondt produced this edition in several sizes: 4to, folio and "grand-paper", the latter being the present copy (42 x 27 cm). This extra large size copy has wide margins and is indeed very rare, standard folio editions (35 cm) are present in several libraries but we did not trace the grand folio anywhere in a library. Moreover, the present copy has hand-coloured plates, which is even rarer.
The Van Damme bindery was the "most important Amsterdam workshop of the 18th century" (Storm van Leeuwen), of which only 89 bindings are known today. The bindery is praised for the "high quality of its work". There is uncertainty about the starting date of the workshop, the earliest dated binding is from 1747. The present publication is from 1746, being the earliest known printed text in a non-dedicated Van Damme binding, thus making this possibly the earliest known Van Damme binding.
In very good condition, only a few small spots in the lower margin of the title-page and the paper of 2 quires naturally slightly browned. Corners, head and tail reinforced. the covers are very slightly rubbed but retain their impressiveness. Arents, Cervantes in het Nederlands 27; Cohen & De Ricci 216: "superbes illustrations; livre tres recherche"; Van Gorp, pp. 161-162; Mededelingen van de Stichting Jacob Campo Weyerman 18 (1995), passim; Rius I, 806; STCN (5 copies); Marleen de Vries, Aanzet tot een bibliografie ... van Jacob Campo Weyerman (1990); for the binding: Storm van Leeuwen I, pp. 460-499.
Related Subjects: