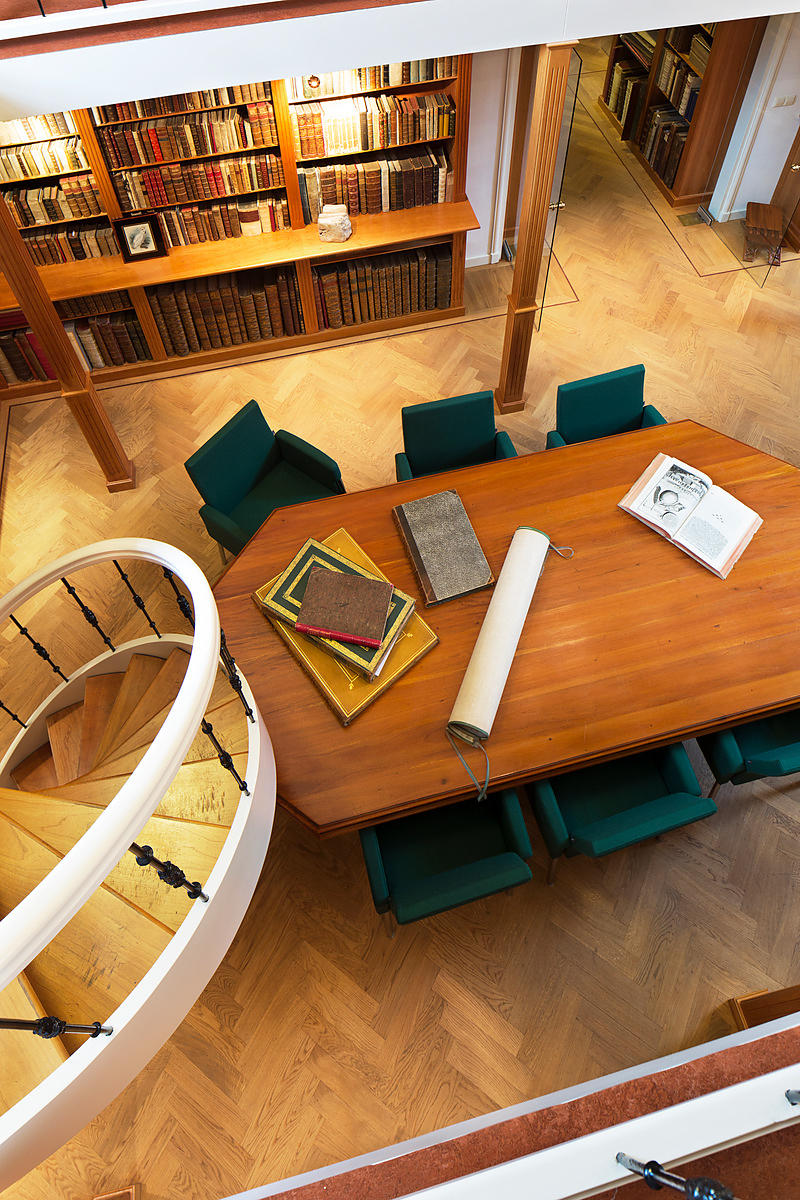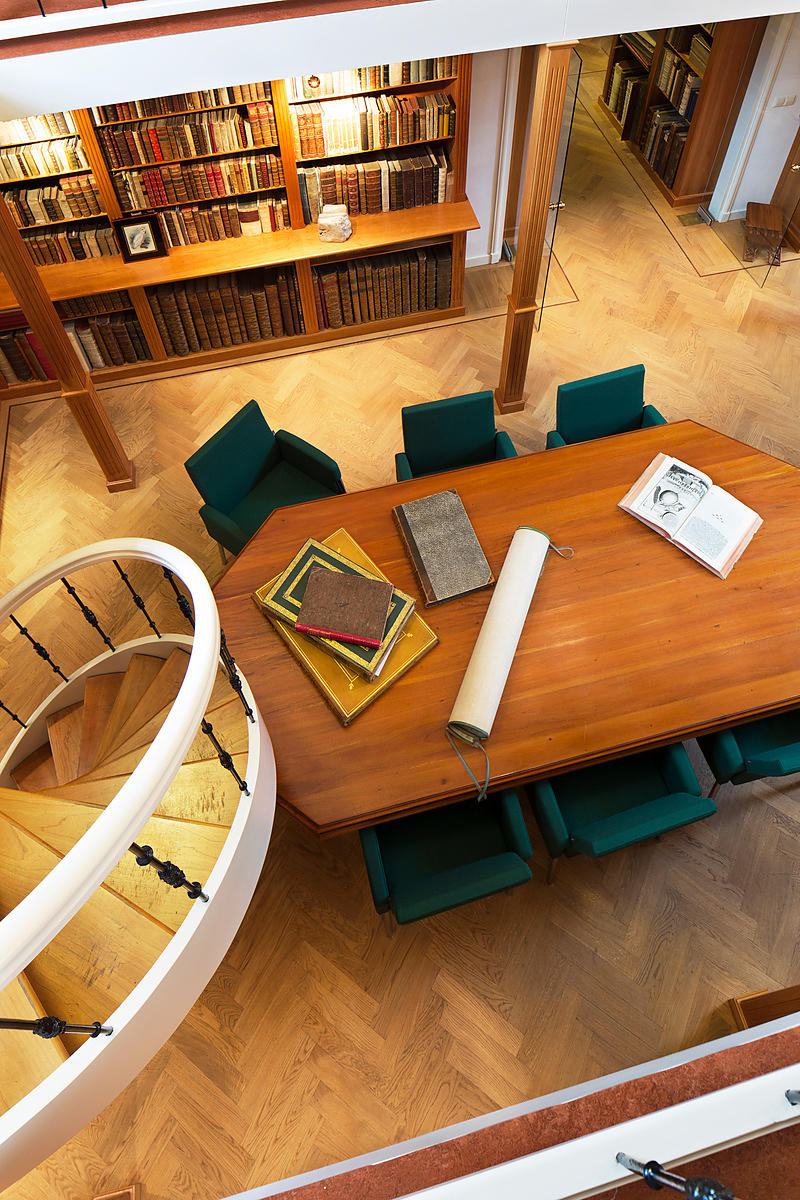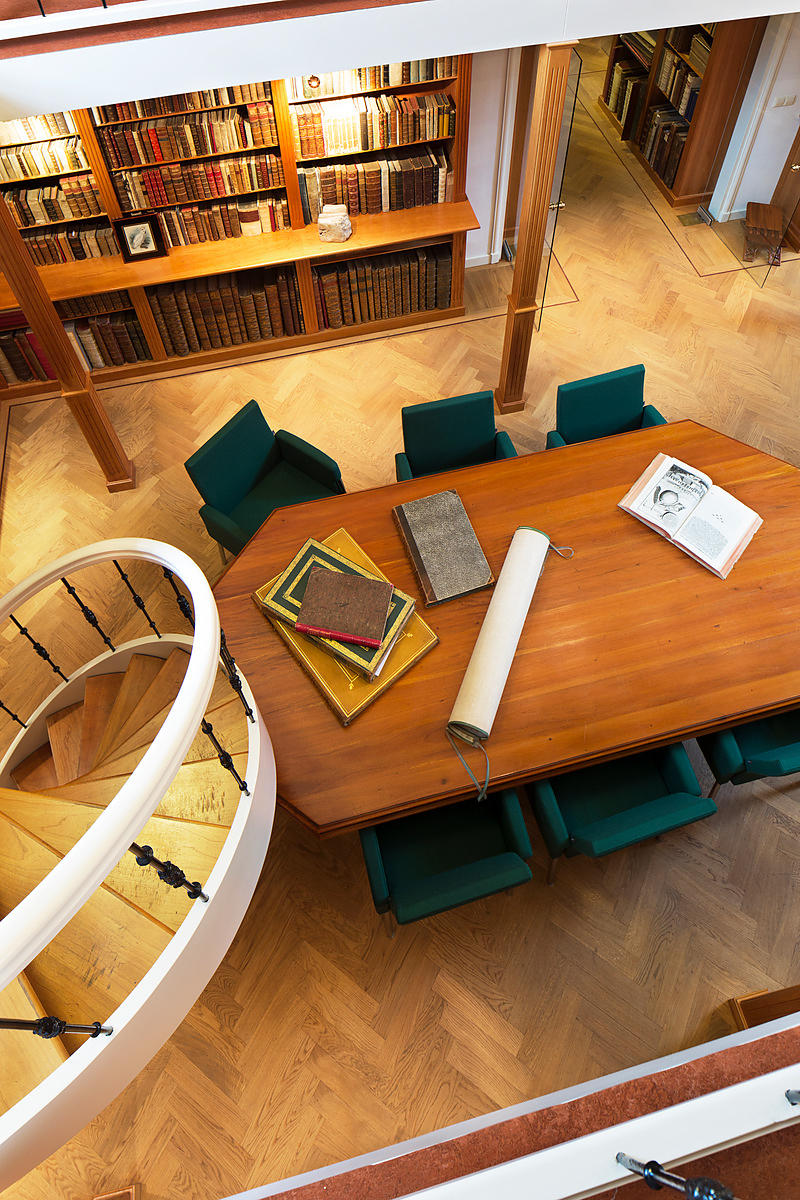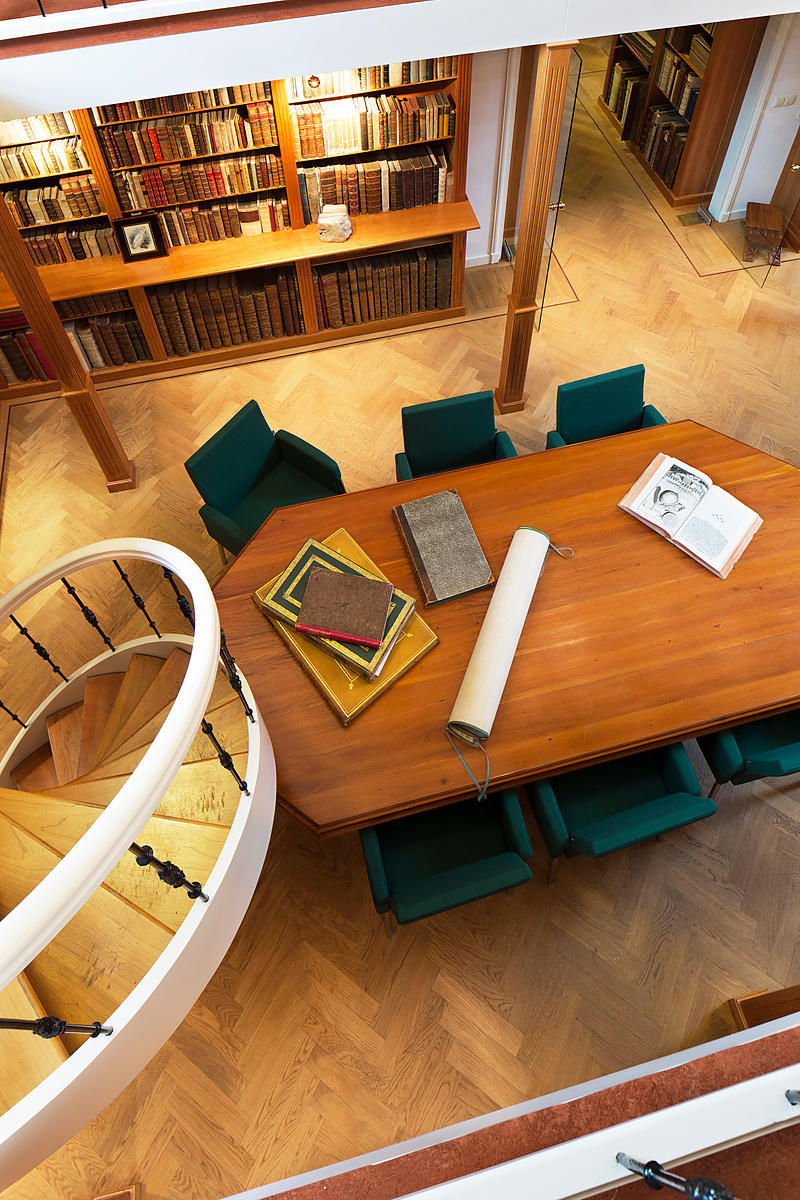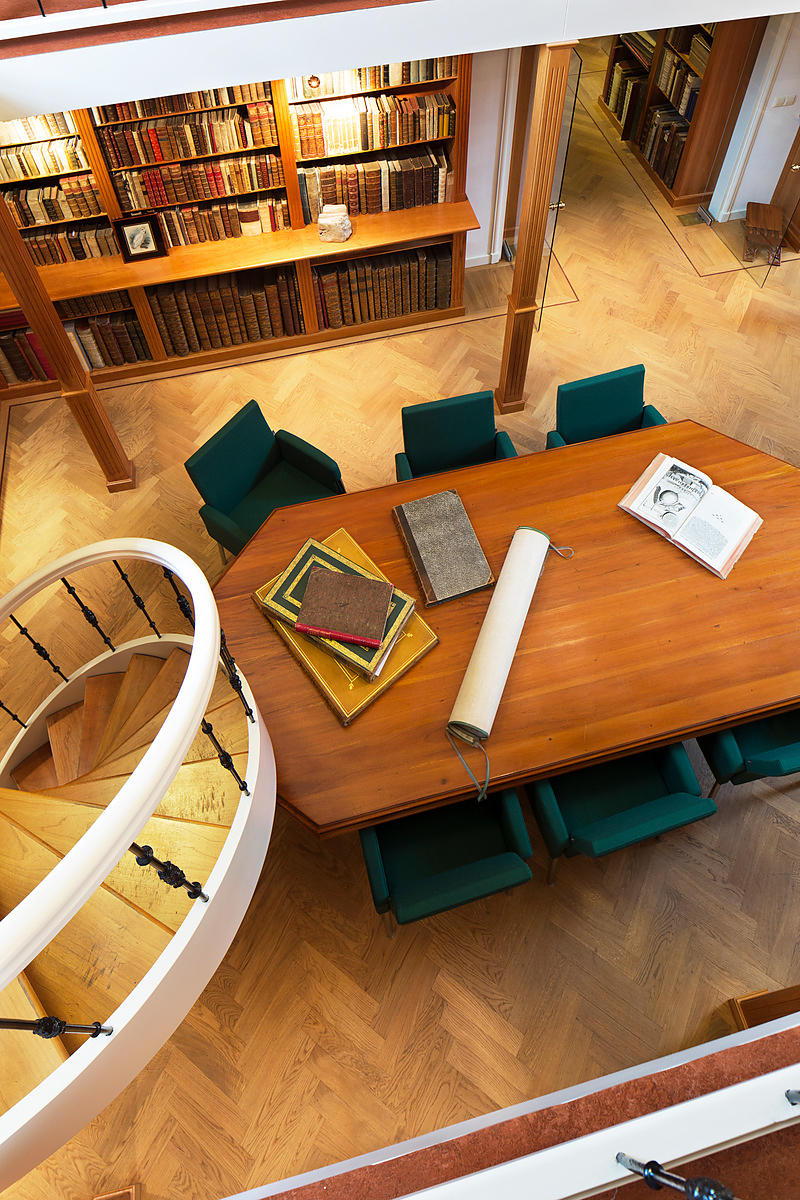 CHIRUNJEEVI; BAHADUR, Rajah Kalee-Krishna (transl.)
Vidvun-moda-taranginee; or fountain of pleasure to the learned ... Second edition, the text of the original in Deva-Nagara letters; and the version with improvements.
Calcutta, Sobha Bazar Press, 1834. 4to. With the Sanskrit text set in Devanagari type and the English text in roman type, with a few words set in a bold textura gothic and a few in slab-serif types. Blue paper wrappers. [8], 53, [1 blank] pp.
€ 2,500
Enlarged and extended second edition of a key text for Hindu Gentoo worship, written by Chirunjeevi, the Pandita of Gwôra (Ramadeva Chiramjiva), and translated into English by Maharaja Kali Krishna Deva Bahadur (Raja Kalikrishna Deva), "a native of rank and distinction at Calcutta" (Journal of the RAS). Kali Krishna had, like his father and grandfather before him, close relations with the Governors-General of India. His grandfather Maharaja Nava Krishna (or Nob Kissen) was teacher in confidant of Warren Hastings; his father Raj Krishna befriended Sir John Macpherson; and Lord William Bentinck granted Kali Krishna himself arms from the British Crown in 1833. He dedicated the present book to Bentinck.
The first edition was printed in 1832 at the Serampore Press. Kali Krishna was apparently not satisfied with the 1832 edition of his translation, because he made the present revised and expanded second edition and had it printed and published at his own Sobha Bazar Press in Kolkata. This press was devoted to the translation of Indian texts into English, and later changed its name to The Romanising Press. At the suggestion of Sir Charles Trevelyan (1807-1886), then a colonial administrator in Kolkata, the text was printed alternately in English and Sanskrit using Devanagari type for the latter. This made the book attractive to Westerners wishing to learn the Sanskrit language and Devanagari script.
Paper wrappers slightly frayed around the corners, upper right corners of the first pages slightly frayed, but otherwise in good condition. For the author: "The armorial bearings of Maharaja Kali Krishna Bahadur, of Calcutta", in: Journal of the Royal Asiatic Society of Great Britain and Ireland, VII (1843), pp. 200-201; G. Collier, A genealogical and other accounts of Maha-Raja Kali-Krishna Bahadur. Calcutta, 1841; for the Sobha Bazar Press: Asiatic journal, XVI (1835), pp. 245-246.
Related Subjects: