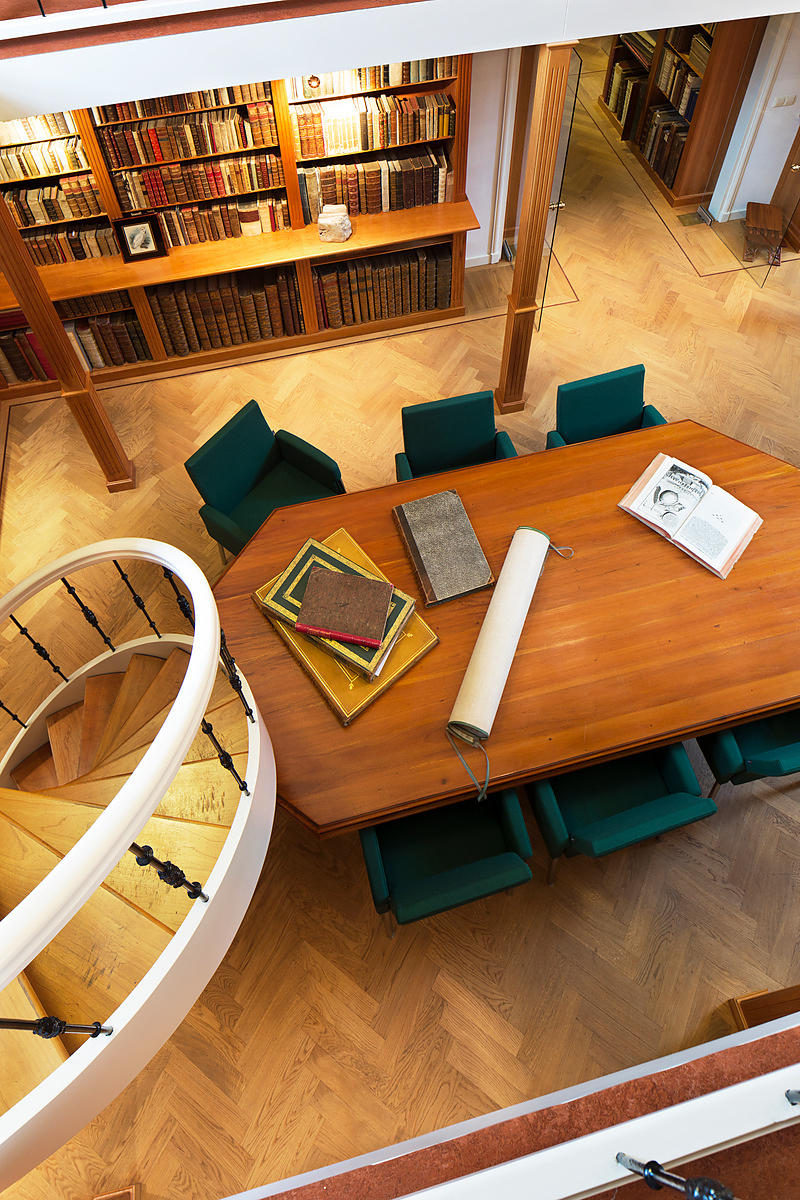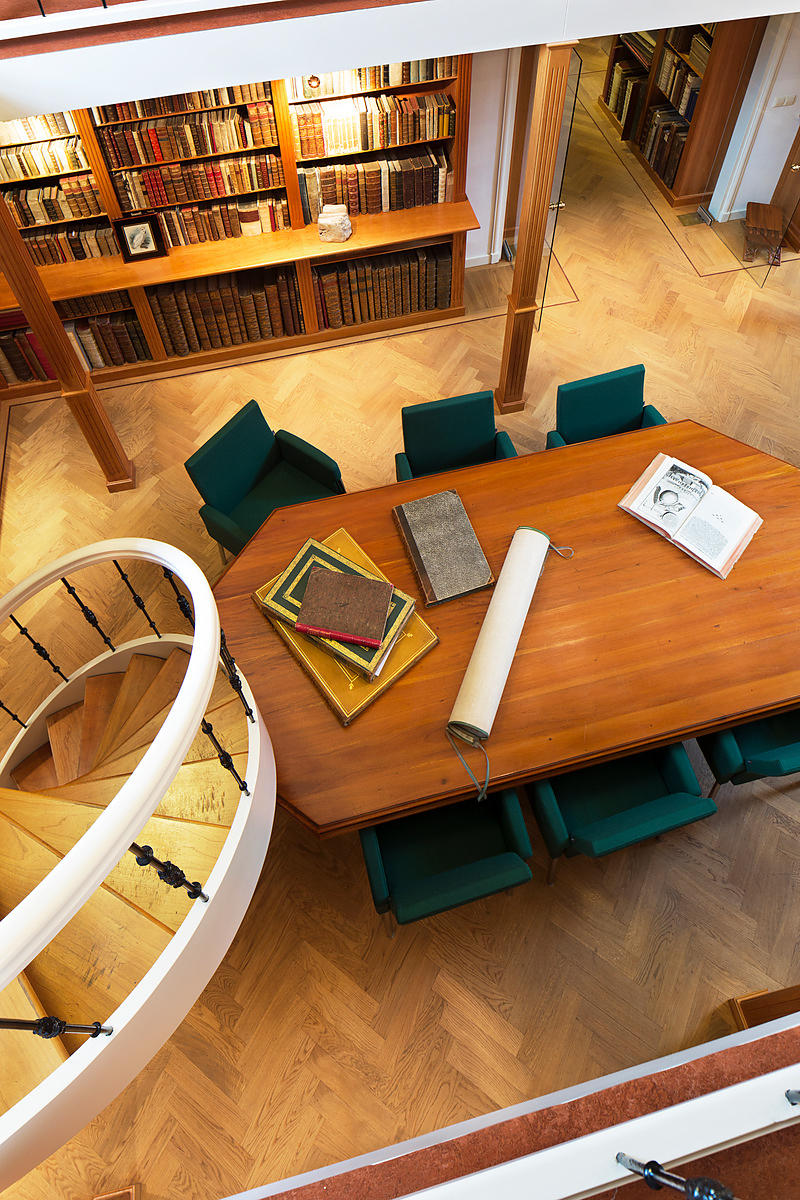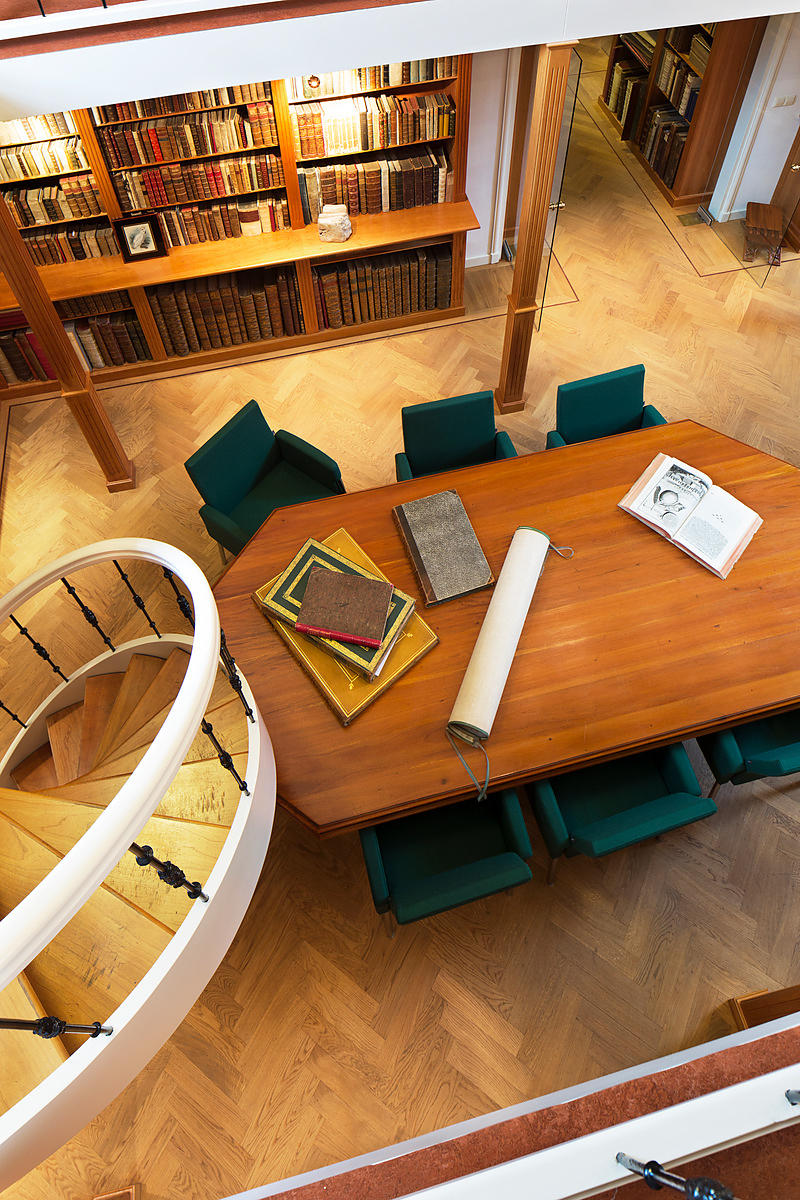 CLOOTS (CLOOTZ), Anacharsis.
La certitude des preuves du mahométisme, ou réfutation de l'examen critique des apologistes de la réligion mahométane. Par Ali-Gier-Ber, Alfaki.
London [= the Netherlands, probably Amsterdam], 1780.
With (2). CLOOTS, Anacharsis. Lettre sur les Juifs, a un ecclésiastique de mes Amis, lue dans la séance publique du Musée de Paris, le XXI Novembre 1782. Par. M. le B. d. C. d. V. d. G.
Berlin, 1783. 2 works in 1 volume. 8vo. Contemporary mottled calf, gold-tooled spine. [4], 1-336, 313-336, 313-330, 337-636; XII, 90 pp.
€ 3,000
Ad 1: First edition of the first of the revolutionary works of Anacharsis Cloots (1755-1794), a German utopist from Berlin. It is written in defence of Holbach, against the violent attack of Abbé Bergier. It is a parody on the latter's La Certitude des preuves du Christianisme, which was in itself a reply to Fréret's Examen critique des apologistes de la religion chrétienne. Cloots showes that the arguments used by Bergier to prove that Christianity was the true religion, could also be used to prove that Islam was the true religion.Ad 2: First edition of a "Letter on the Jews", which is often found added at the end of La Certitude des preuves..., because in essence it contains the same arguments in disclaiming any "raison d'être" for the Jewish religion as the author presented in La Certitude for both the Mohammedan and Christian religions.
Binding very slightly rubbed along the extremities. Otherwise in very good condition, with only a few small spots and a small maginal water stain on first few leaves. Ad 1: ESTC T86984; Martin-Waller 7753 E; STCN 306067978.
Related Subjects: