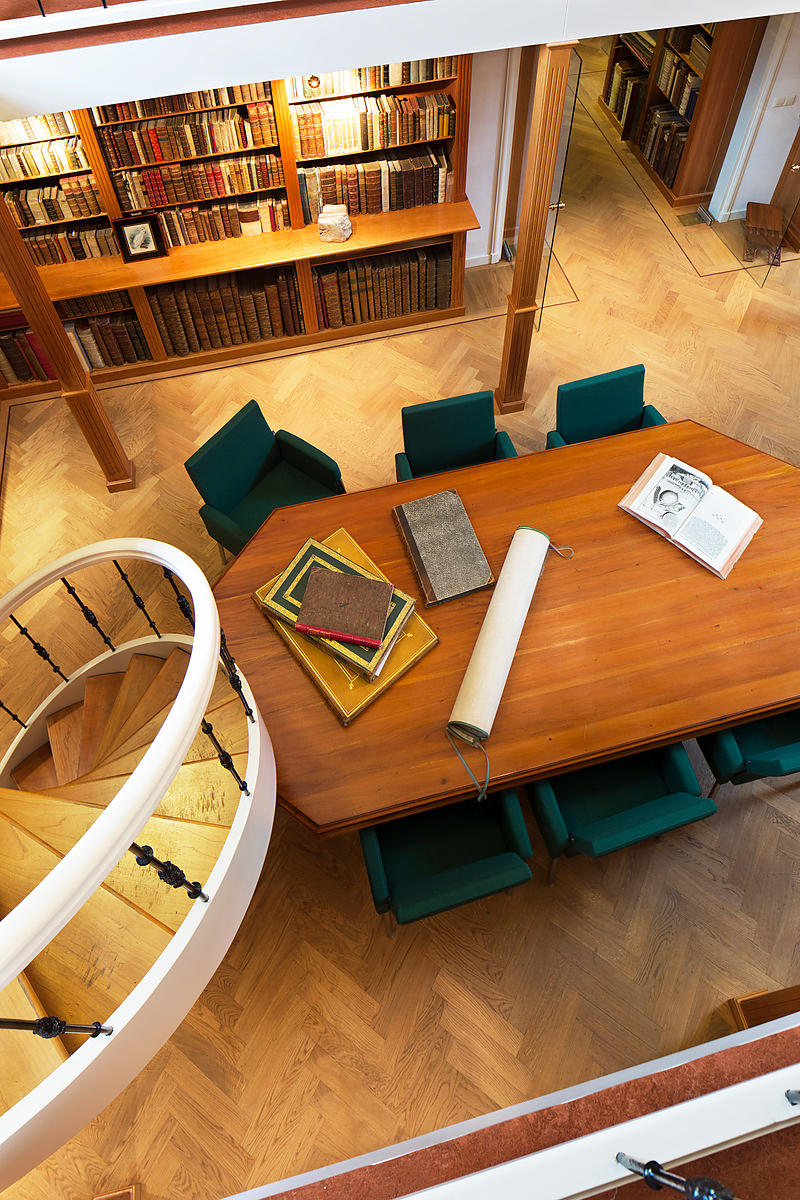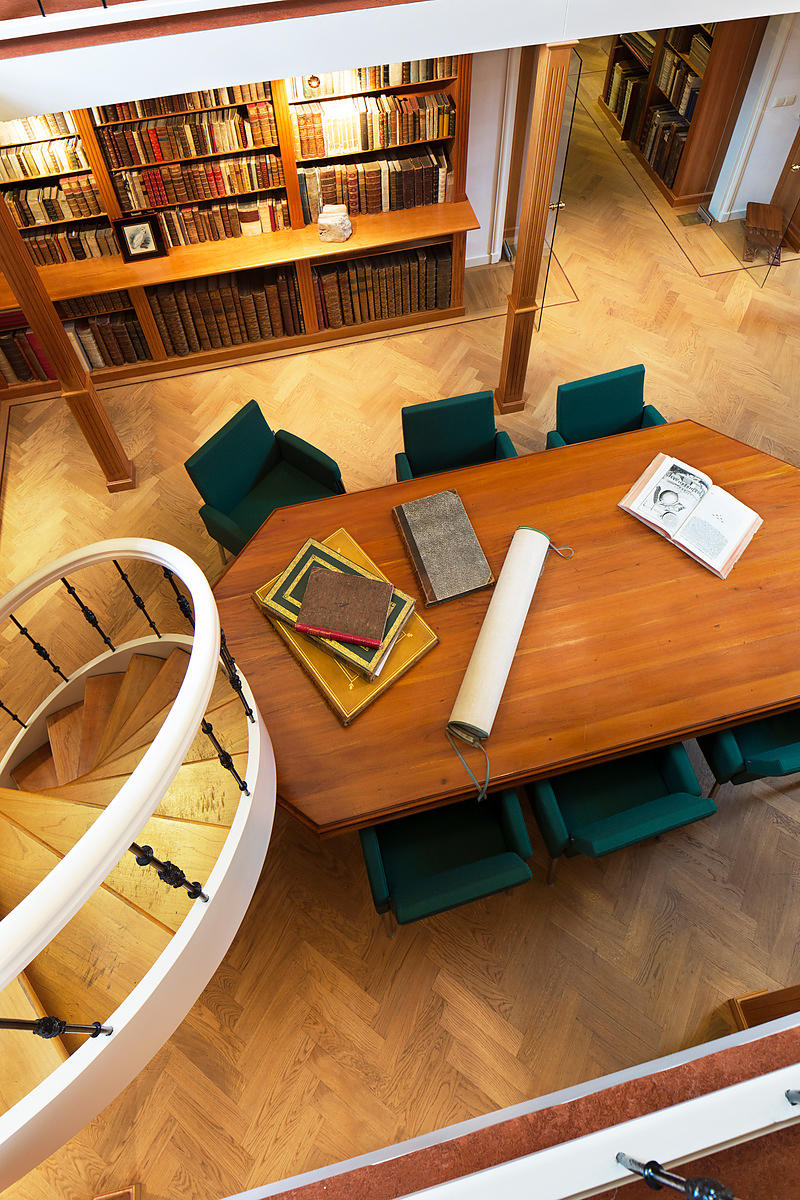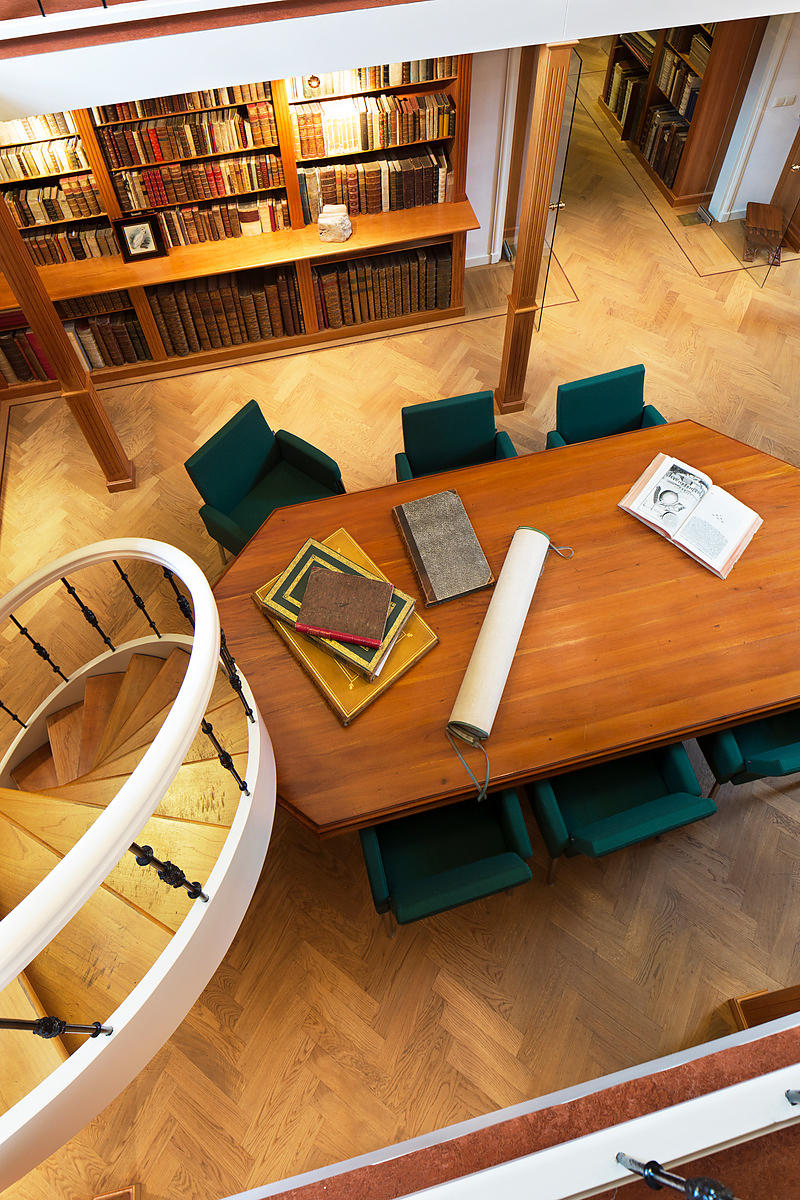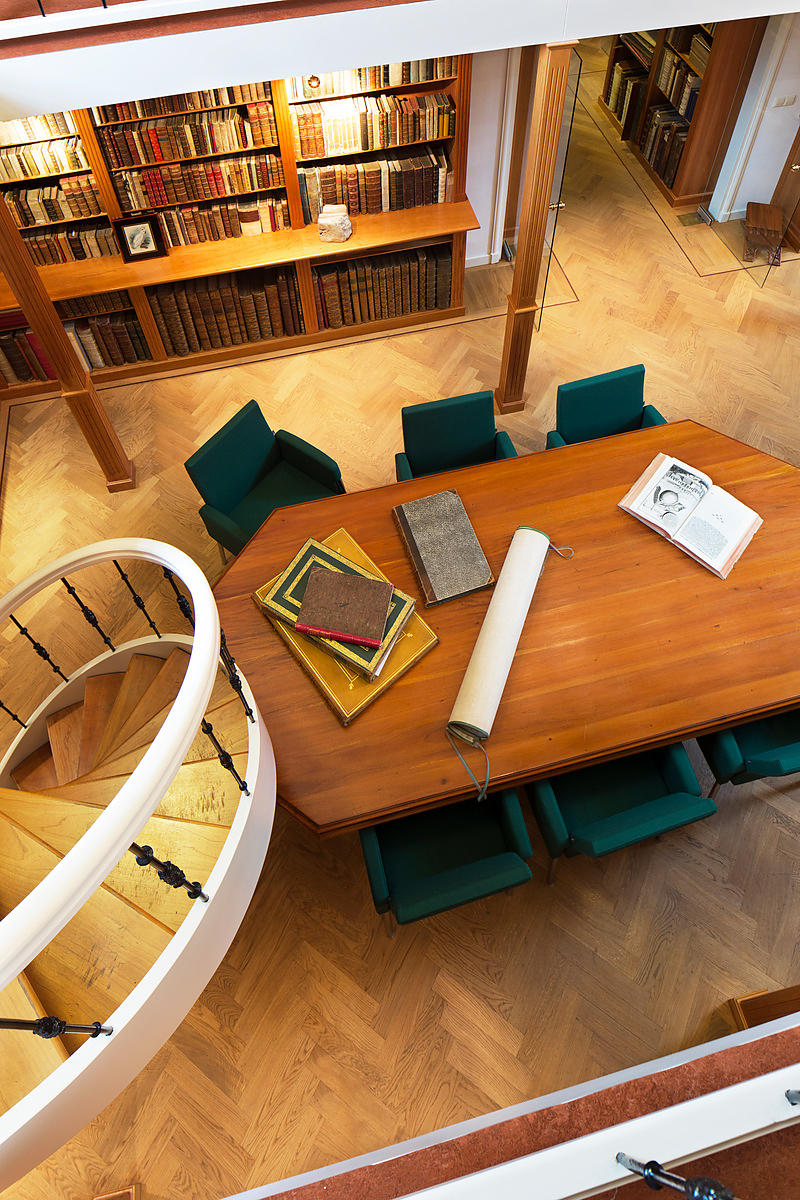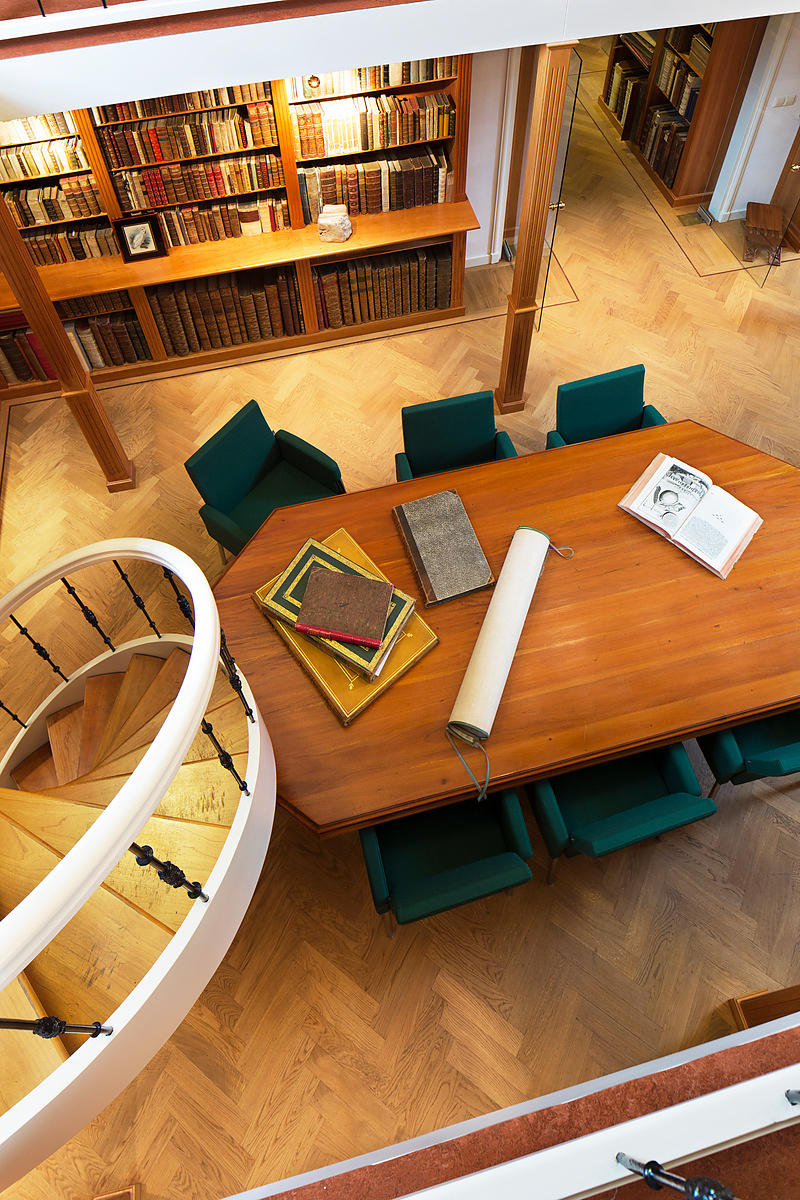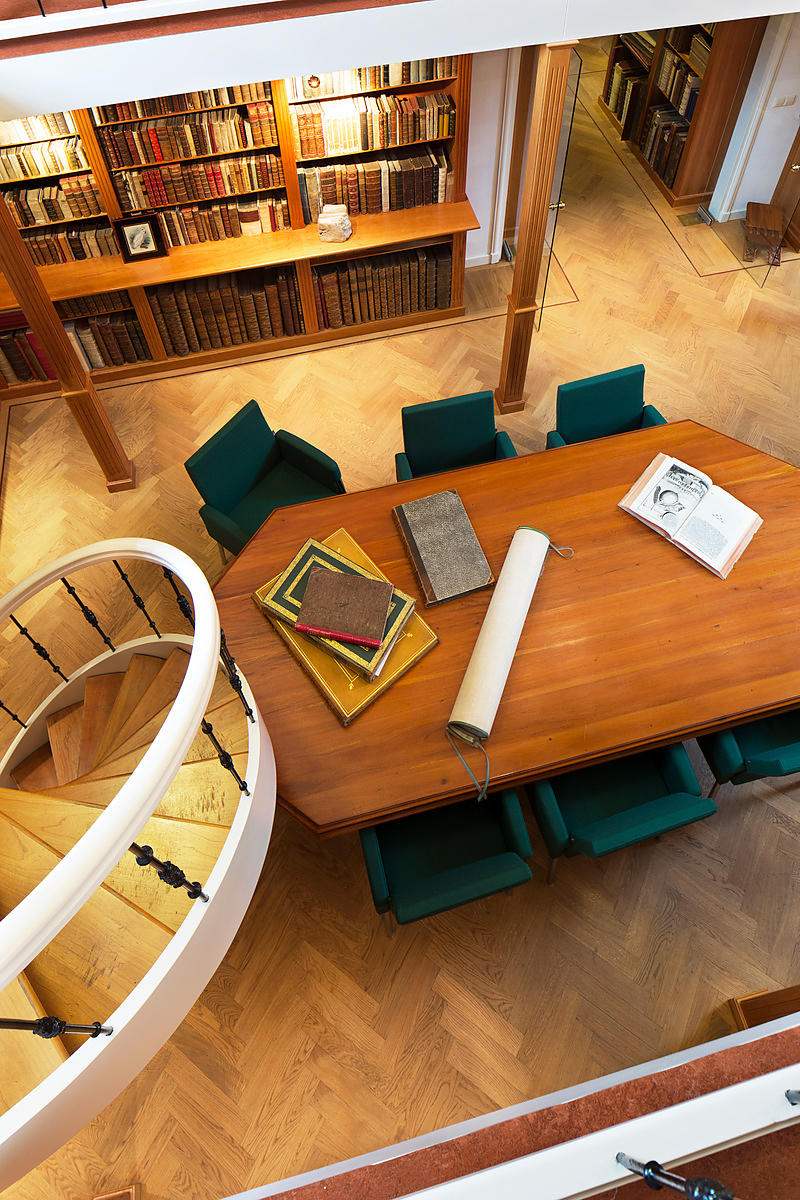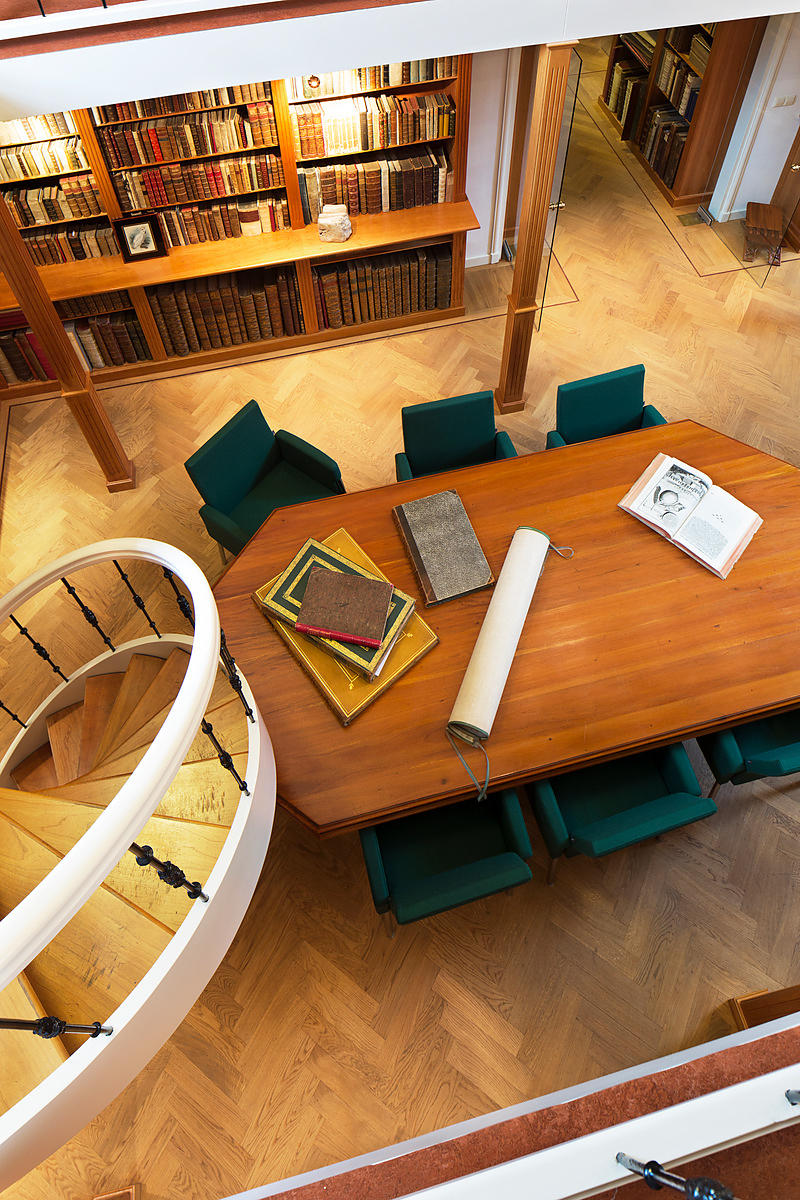 COLLEGIUM SOCIETATIS JESU.
Typus mundi in quo eius calamitates et pericula nec non divini, humanique amoris antipathia. Emblematice propuntur a RR.C.S.I.A.
Antwerp, Jan Cnobbaert, 1627. 12mo. With an engraved title-page and 33 full-page engraved emblems on integral leaves. 18th-century (?) calf, gold-tooled spine. 240 [= 140], [3], [1 blank] pp.
€ 2,750
First edition of an emblem book by the Antwerp Jesuit College, with 33 new emblematic engravings. 9 students of the College's class of Humanities composed the emblems. Their names are mentioned at the end: Aegidius Tellier, Balthasar Gallaeus, Gerardus van Rheyden, Joannes Waerenborch, Joannes Moretus, Joannes Tissu, Nicolaus Coldenhoue, Philippus Helman and Philippus Frutiers.
The work, in Latin, French and Dutch, exploits "the Anima/Amor divinus relationship which can be traced back to Veen's Amoris divini emblemata of 1615'' (Adams, Rawles and Saunders). The present edition was reissued with a new title-page in 1630, with new editions in 1652 and 1697. Each of the students created 3 or 4 emblems, including a long Latin poem and short poems in French and Dutch. The delicate engravings are by the Flemish artist Philipp van Mallery (1598-1635).
Front paste-down with the bookplate of the French cardinal Joseph Fesh (1763-1839), half-brother of Napoleon Bonaparte's mother, Napoleon's ambassador to the Vatican, and one of the most famous art collectors of his period. And on the back paste-down the bookplate of the Bourg publisher and bookseller Janinet. Spine slightly worn, with a painted torch on the front cover, made by a previous owner. Otherwise in good condition. Adams, Rawles and Saunders F. 571; De Backer & Sommervogel I, col. 448, no. 15; BCNI 7882; Emblem Project Utrecht online, see www.emblems.let.uu.nl; Hollstein Dutch & Flemish XI, p. 161, 32-61; Landwehr, Emblem books Low Countries 812; De Vries, Emblemata 126; STCV 3255511.
Related Subjects: