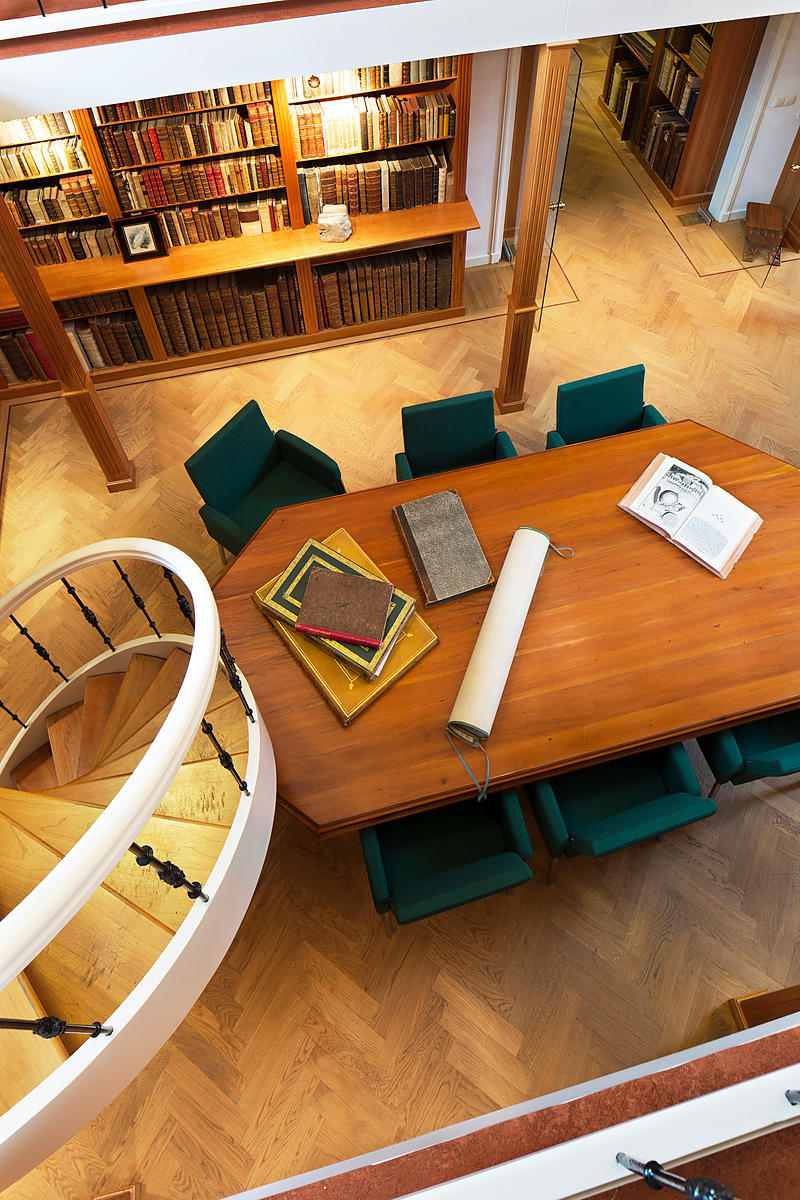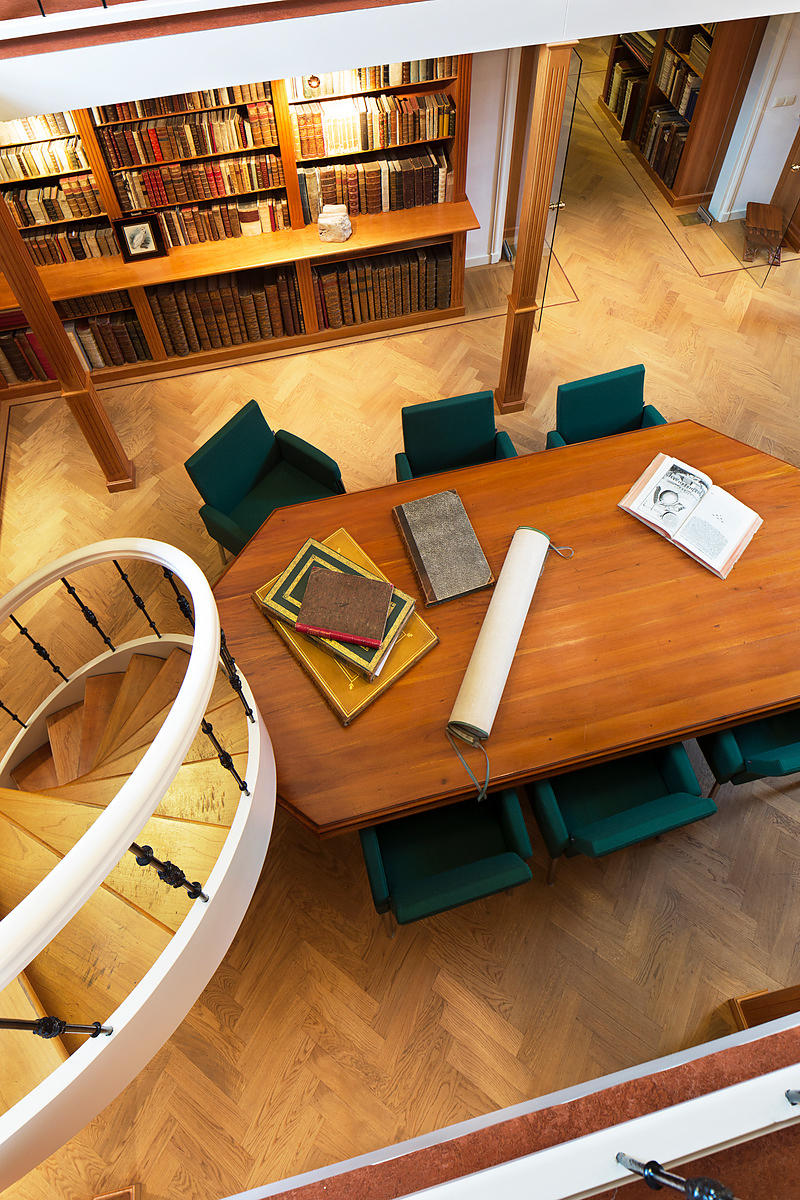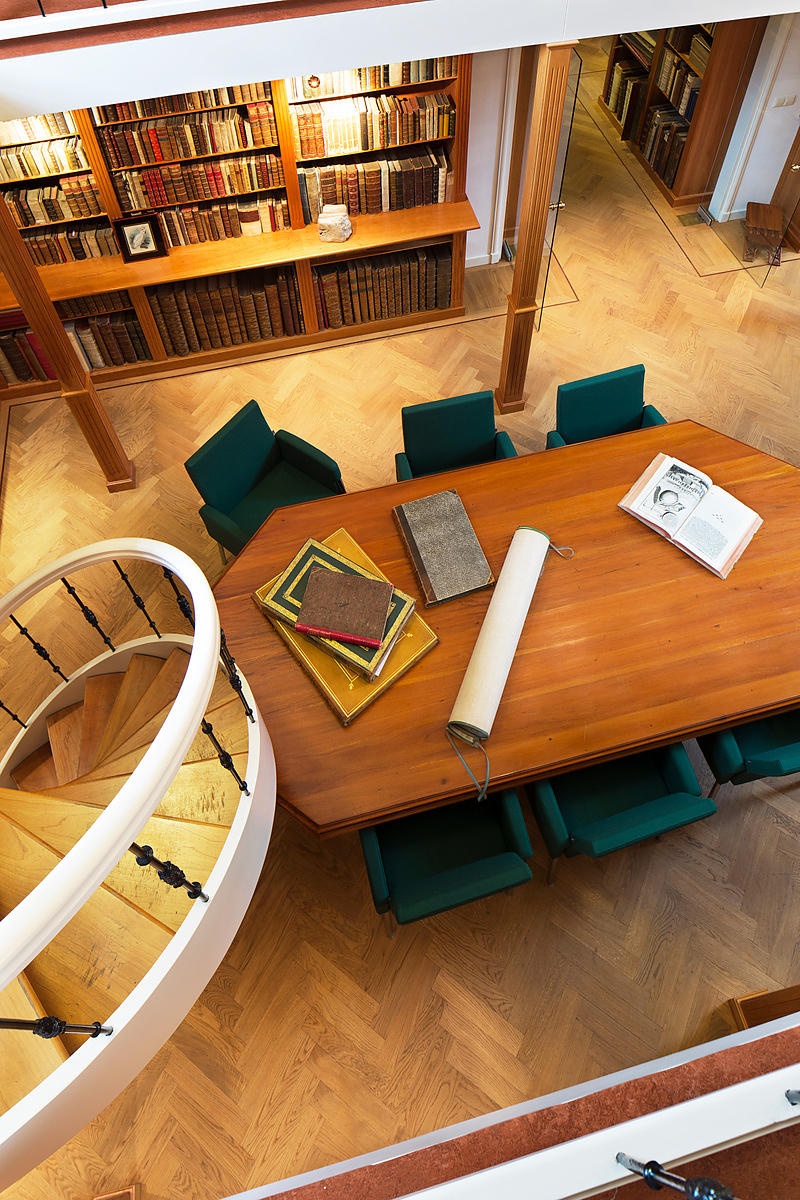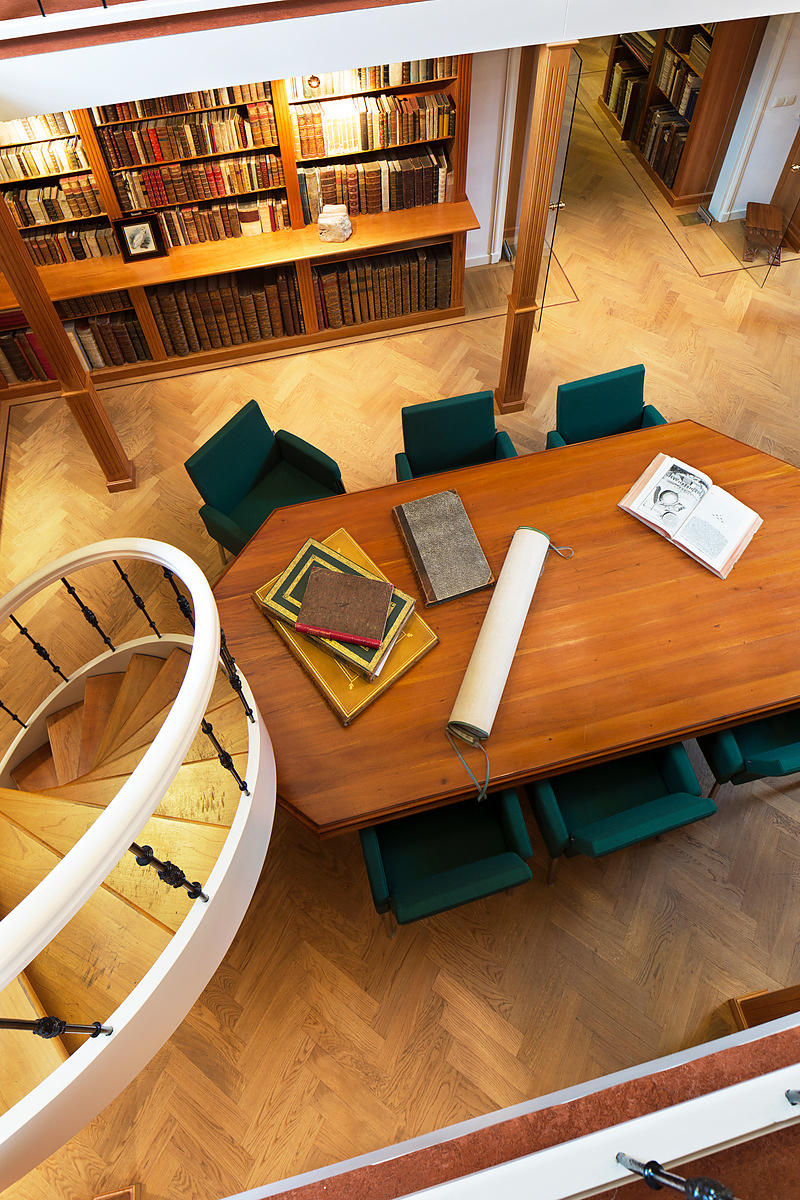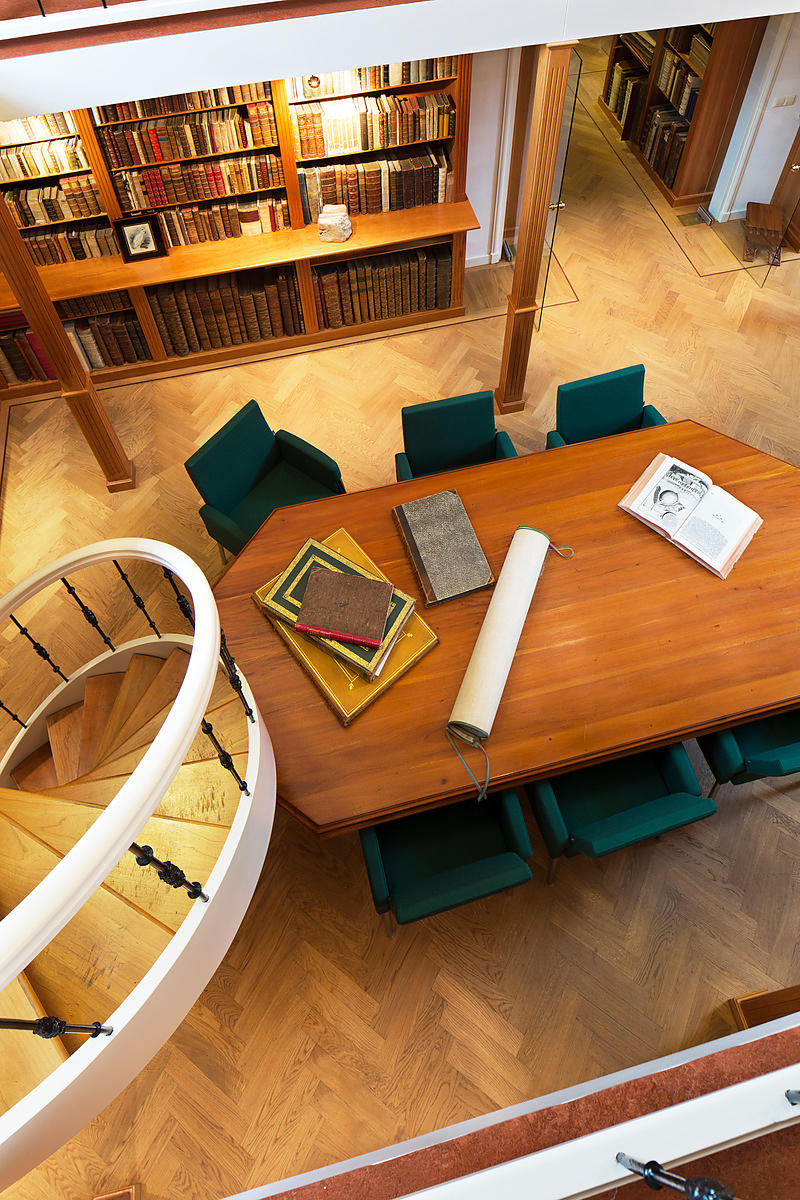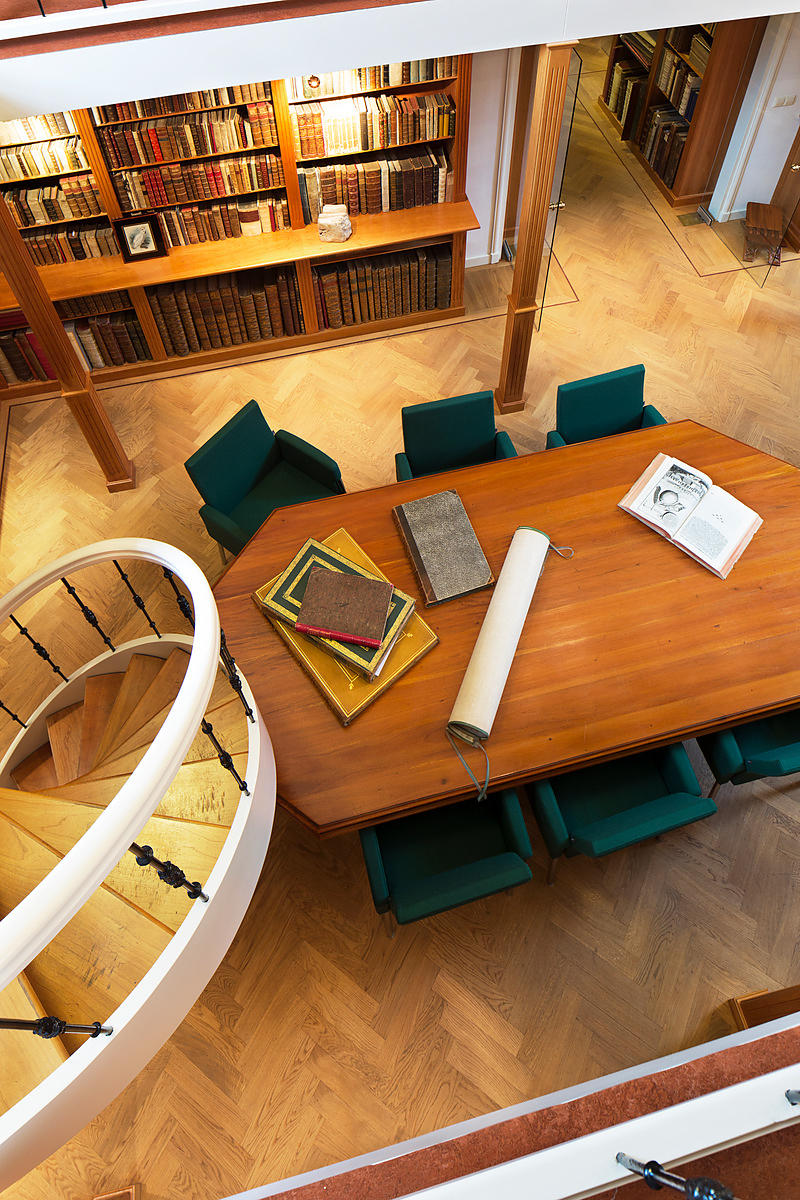 CORDUS, Valerius.
Den leyds-man en onderwyser der medicynen, of ordentlicke uytdeylinge ende bereyding-boeck van de medicamenten. Over al dagelijkx van de medicijns ende apothekers onder de naem van Valeri Cordi Dispensatorium bekent, ontfangen ende gebruyckt. Met de verklaringen van M.P. Koudenbergh, en van Matthias de l'Obel. Nu van nieuws over-sien, ende van veel fauten verbetert. Met tweederhande registers ...
Rotterdam, Pieter van Waesberge, 1656. 8vo. With an engraved frontispiece, showing an apothecary with view of a herb garden, a woodcut's printer device on the title-page and woodcut initials. Contemporary vellum. [16], 490, [16] pp.
€ 2,500
Third edition of a Dutch version of the Dispensatorium by Valerius Cordus (1515-1544), edited together with the commentaries by Peter Coudenburgh (ca. 1518-1599) and the great botanist Matthias de Lobel (1538-1616), by the physician Pascasius Turcaeus (1586-1635) who also added the extensive indexes.
With owner inscriptions by members of the family Swartenbroeck on the first two endleaves and on the back paste-down, and with the bookplate of Jan van der Hoeven on the front paste-down. Binding a bit dust-soiled, some small water stains in the margins of the first leaves (not affecting the text), some small marginal tears (some repaired), otherwise in good condition. Daems & Vandewiele, pp. 13-15, 61-62; BMN I, p. 372; Stoeder, Gesch. d. pharmacie in Nederland, pp. 38-39.
Related Subjects: