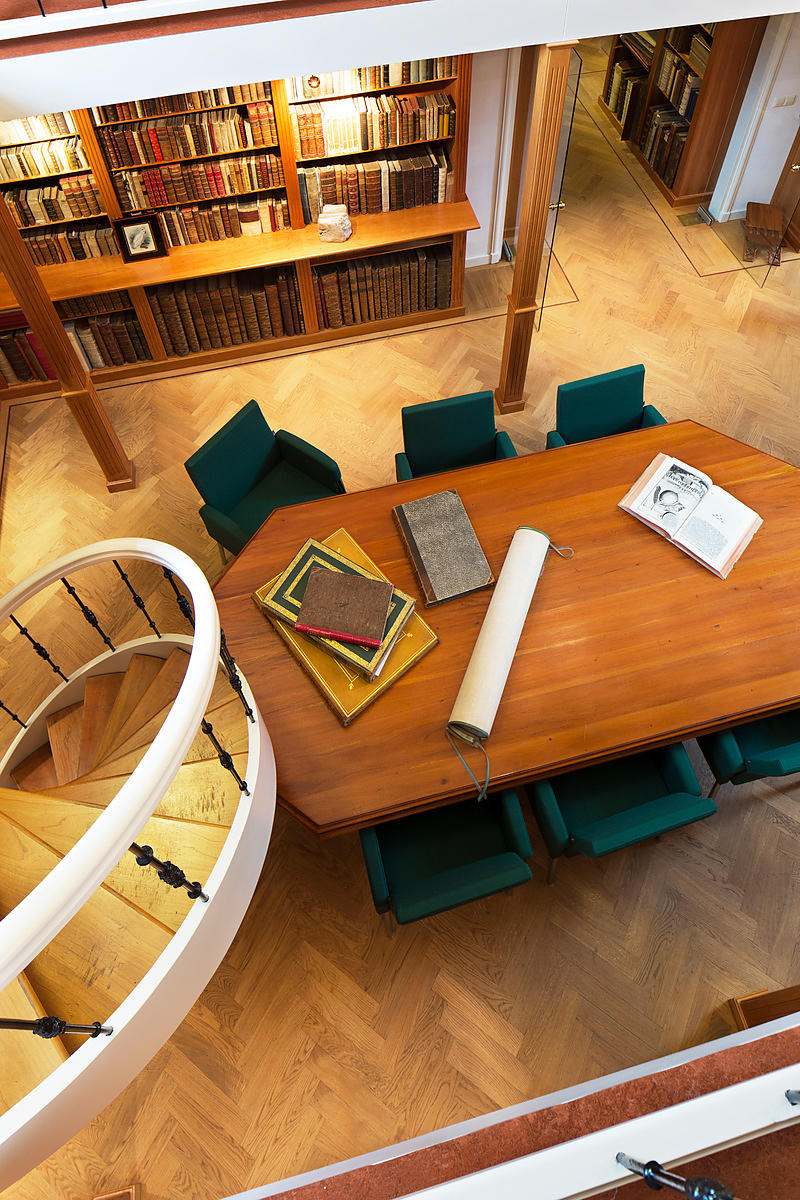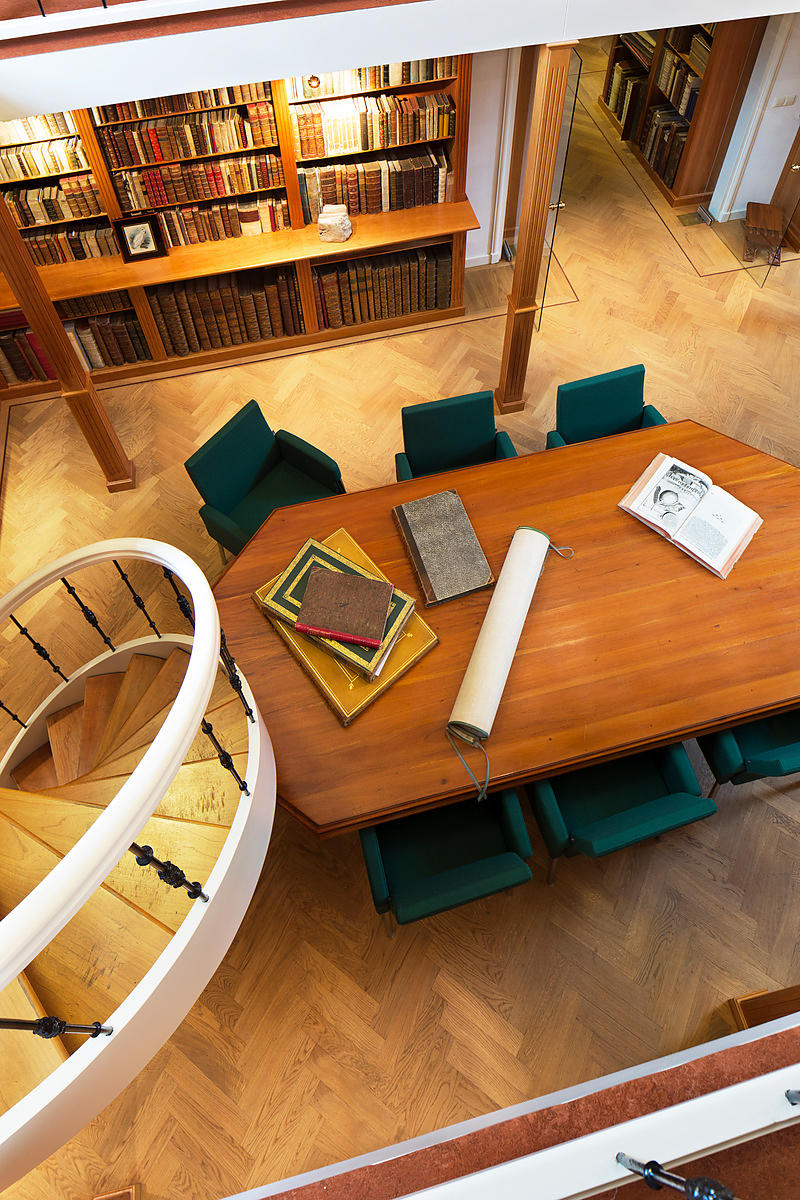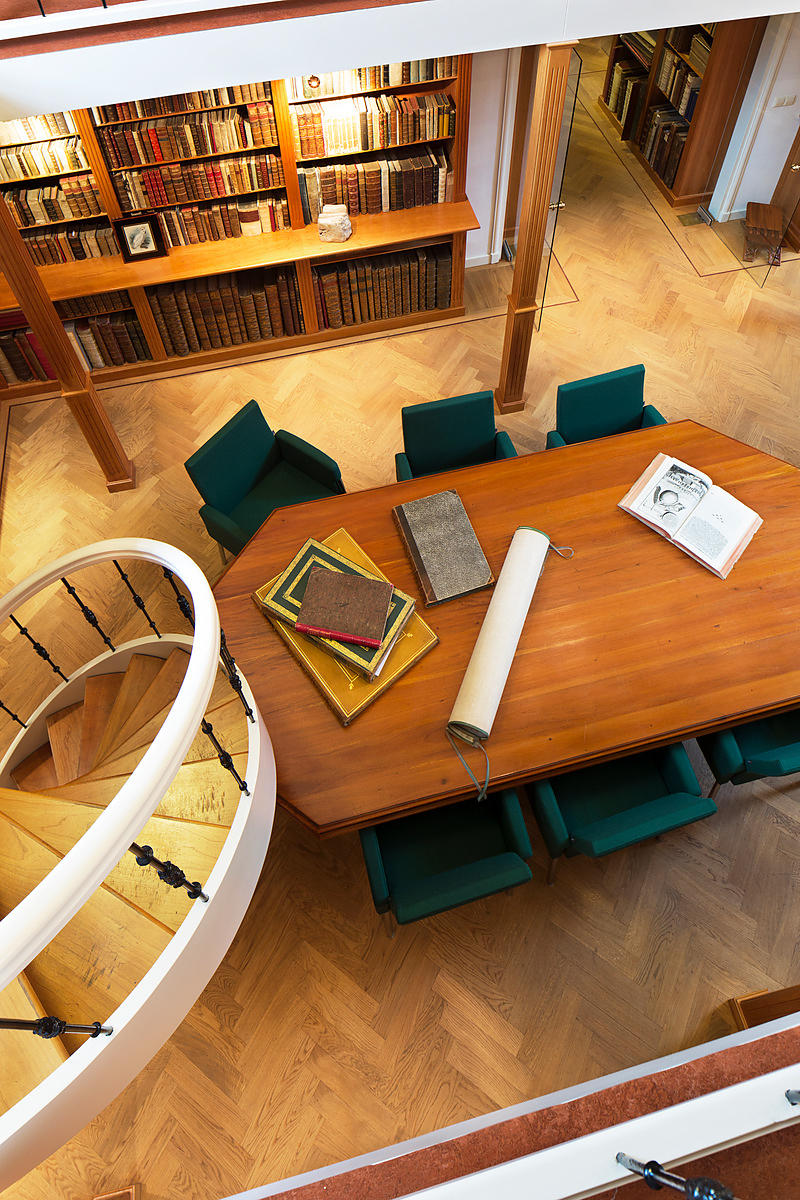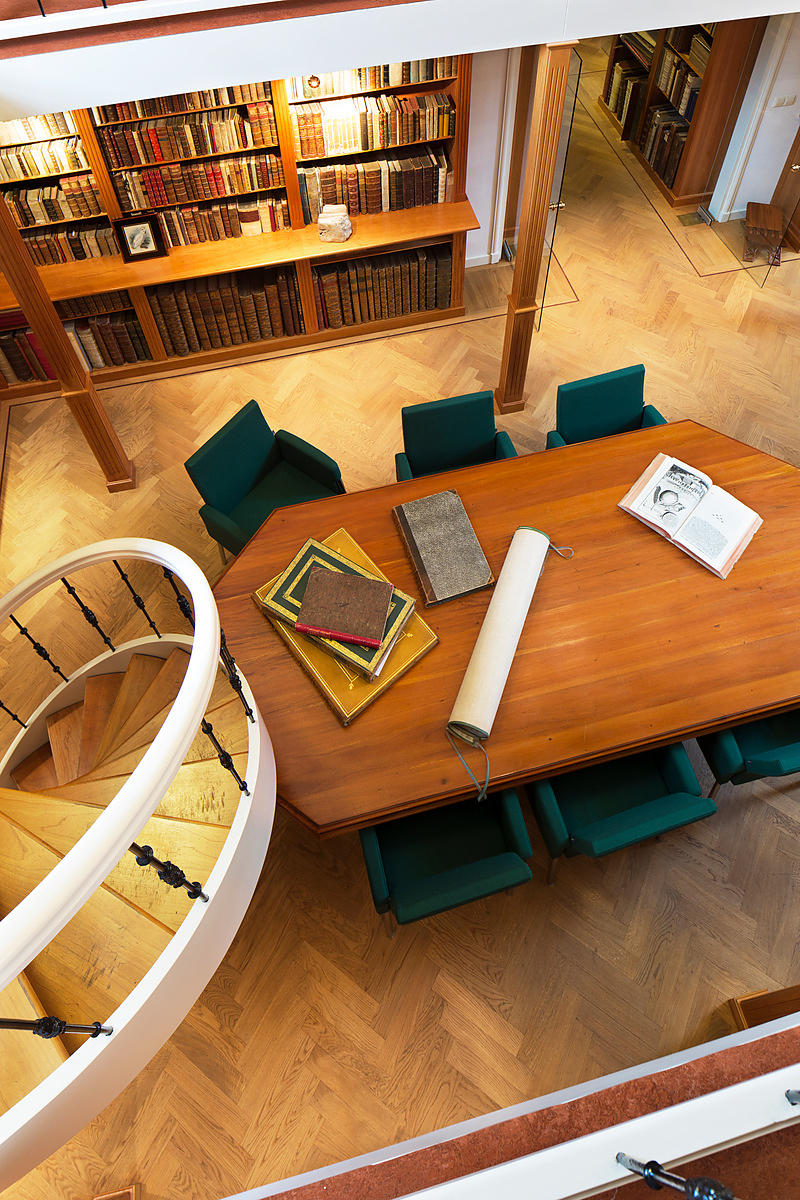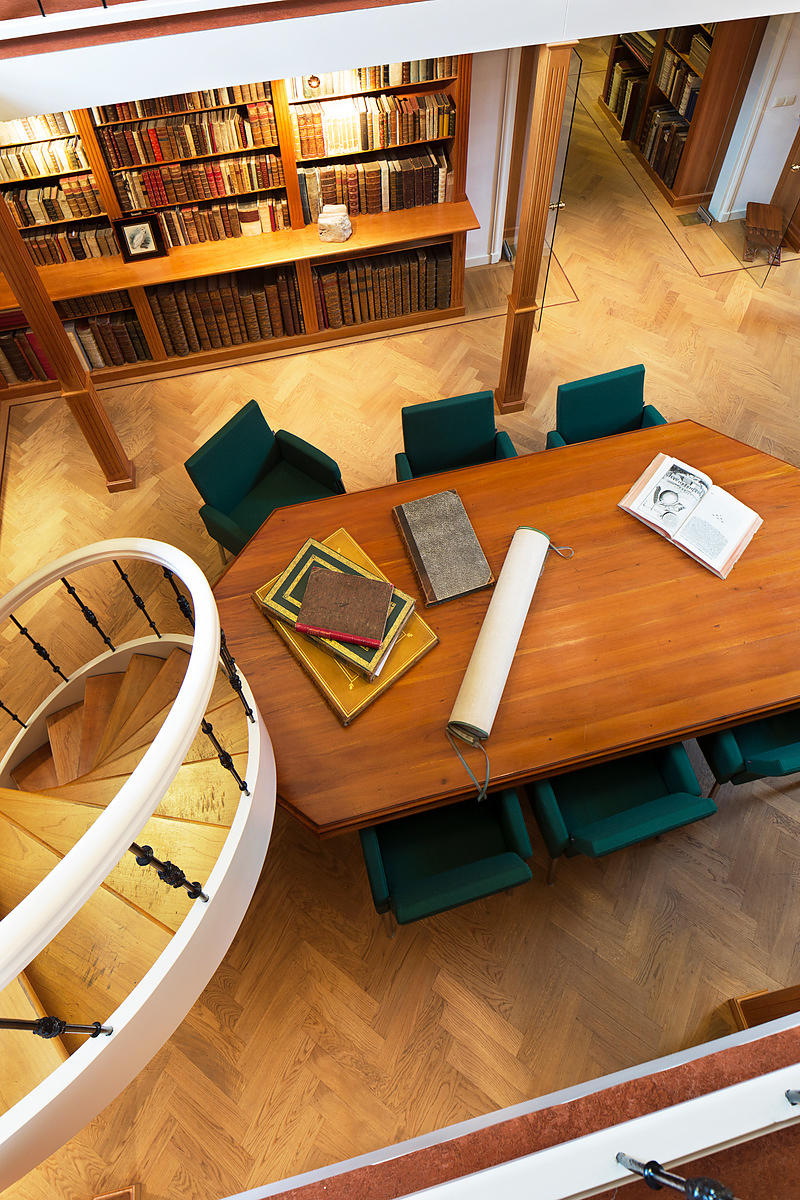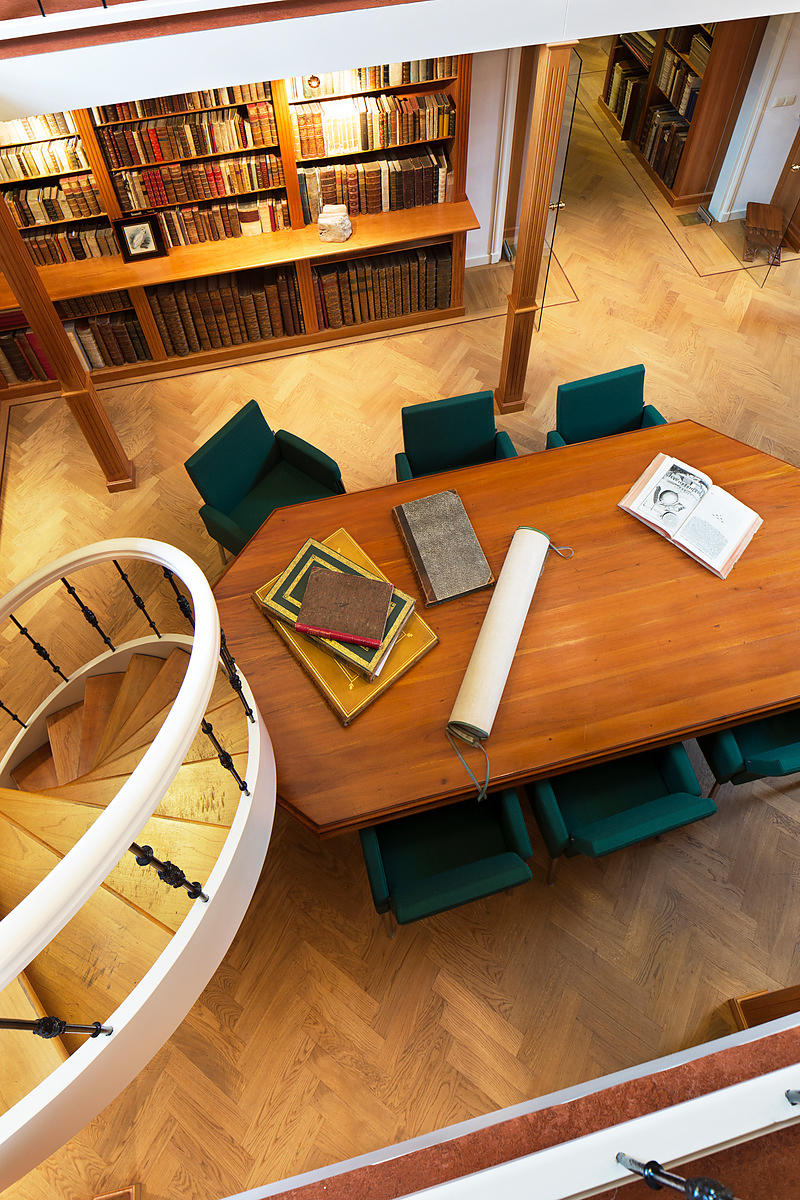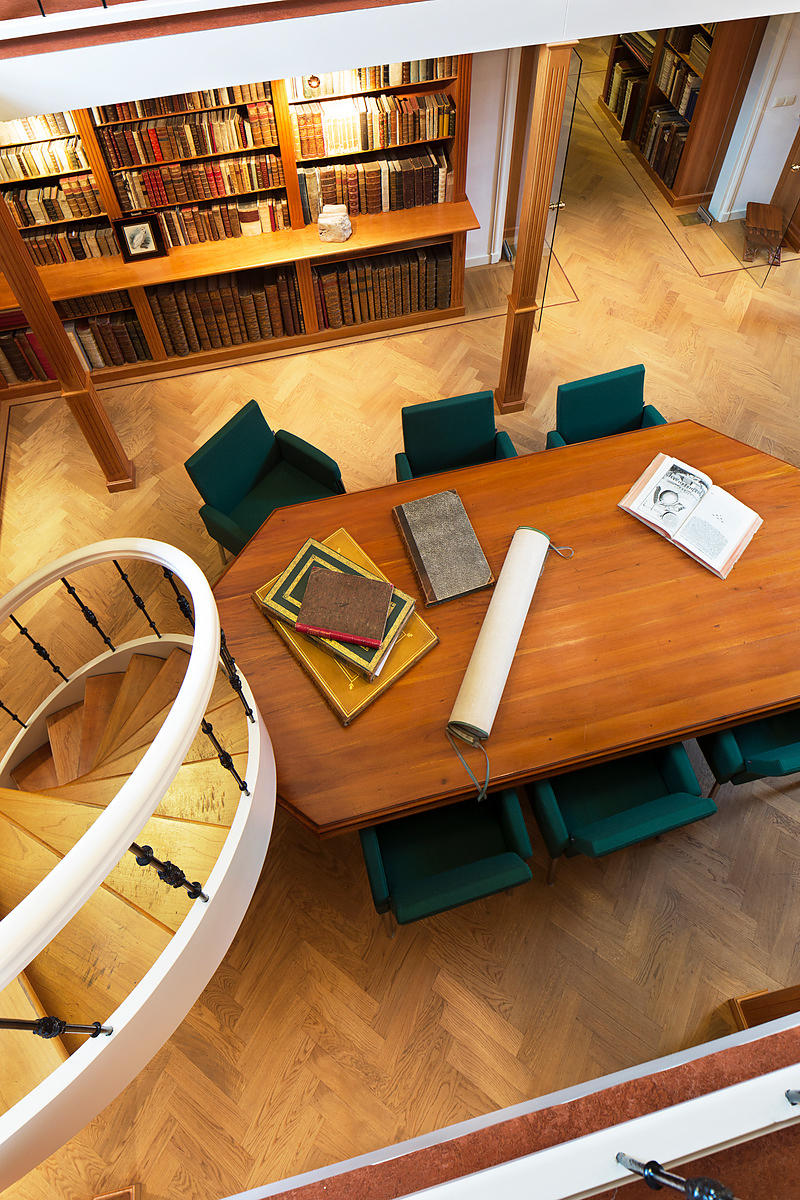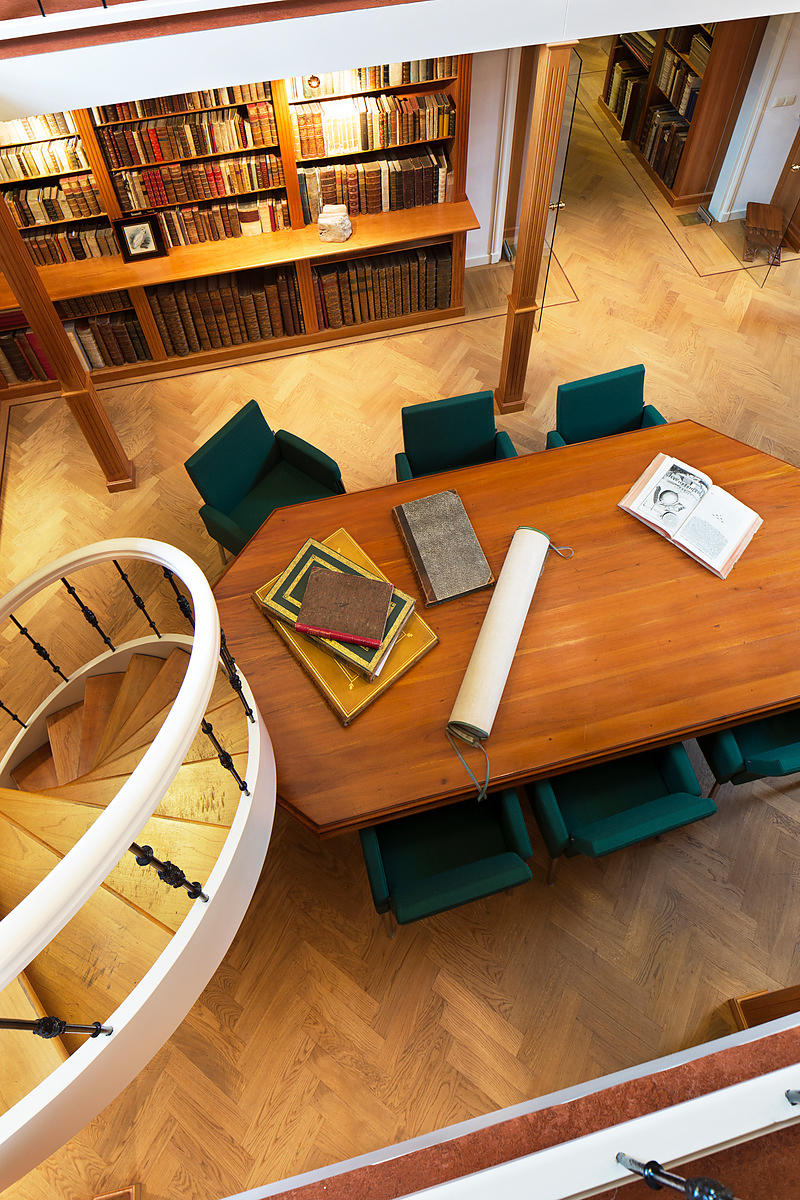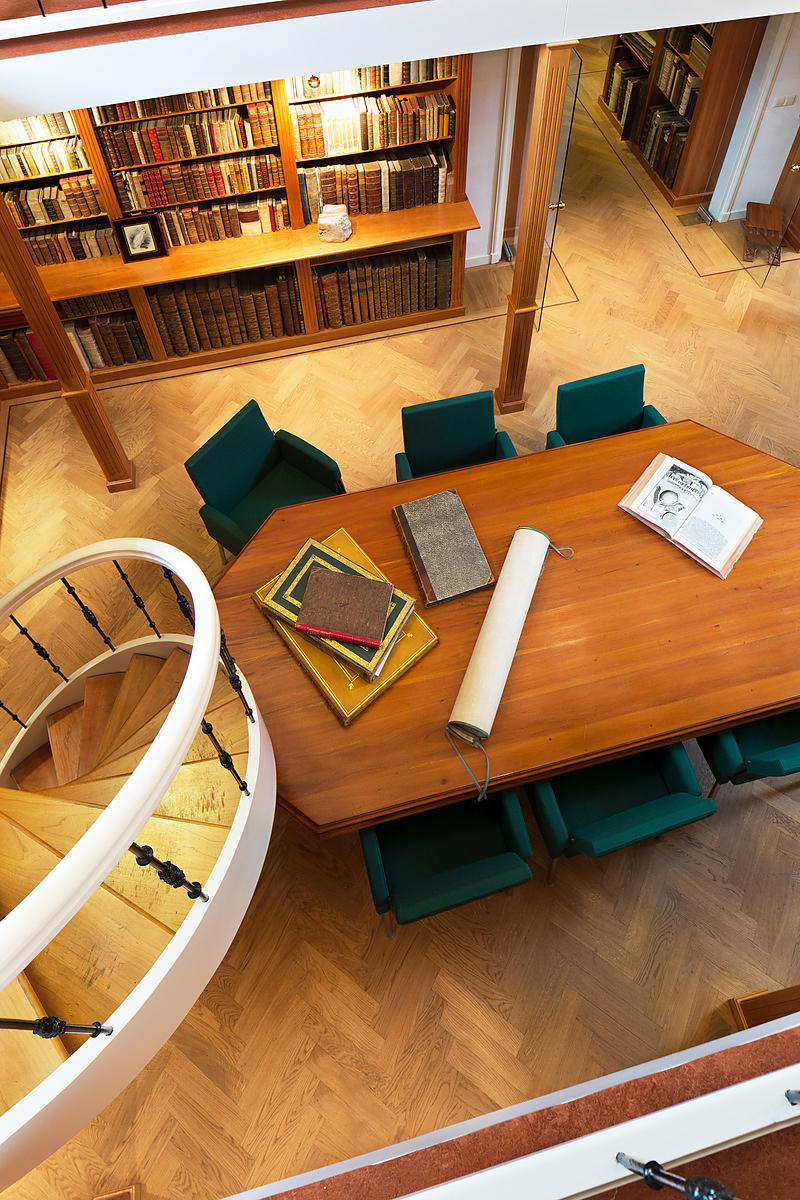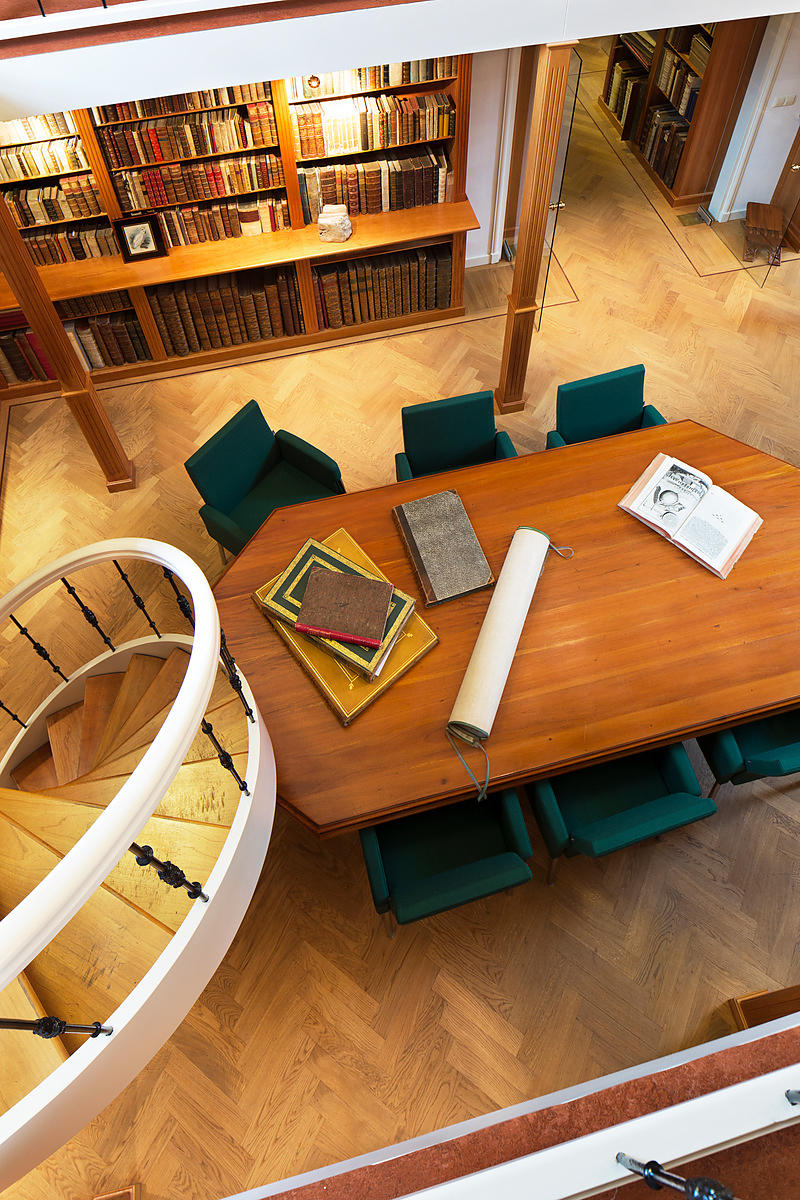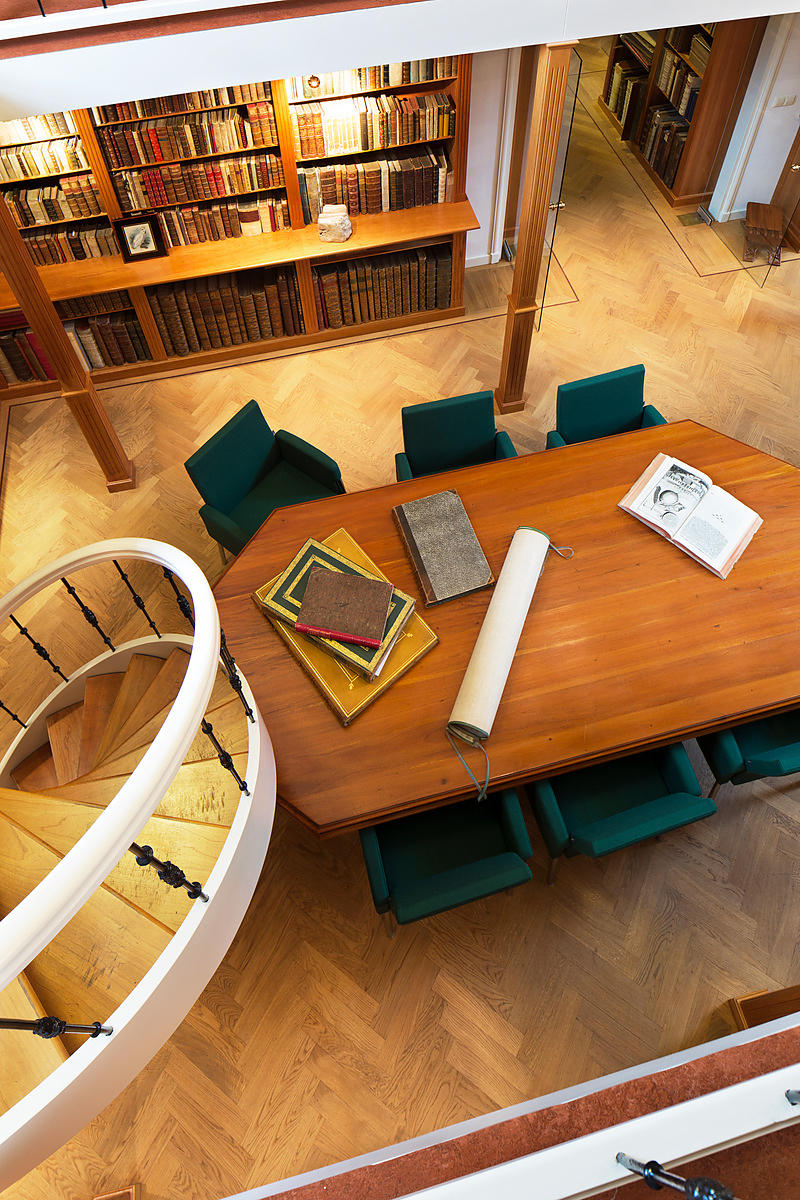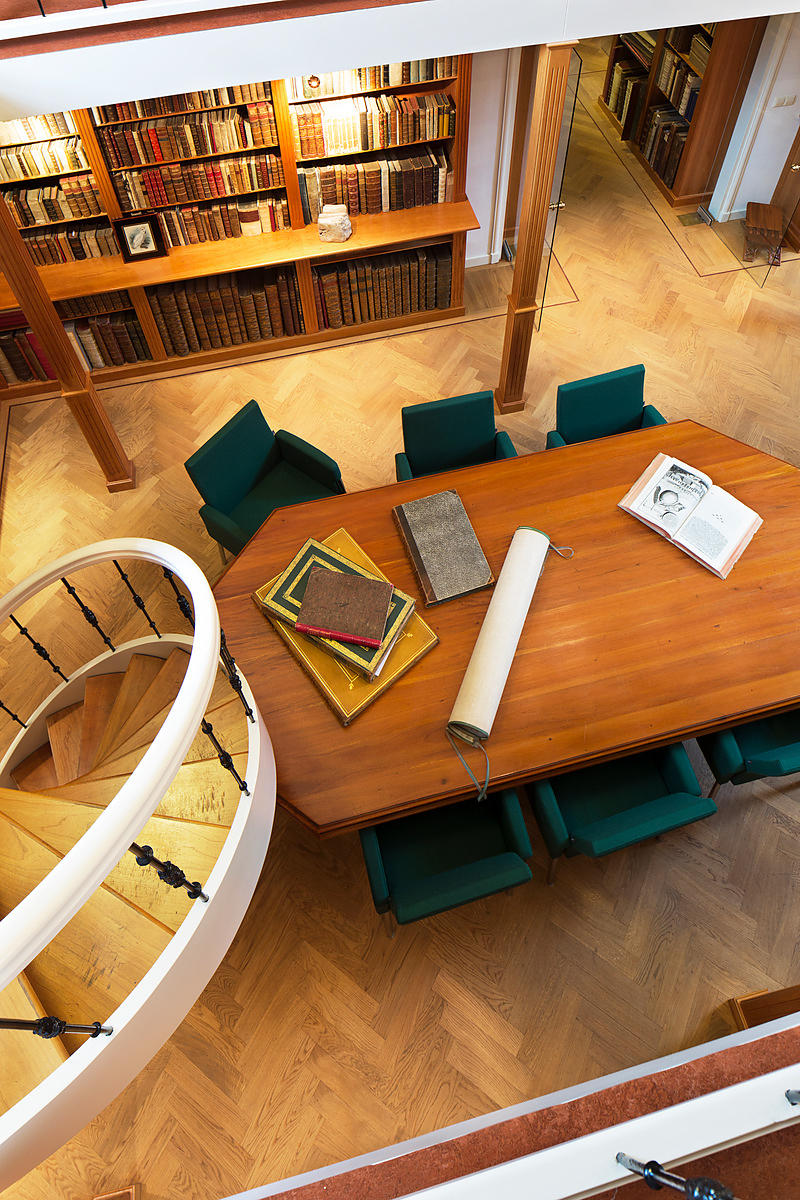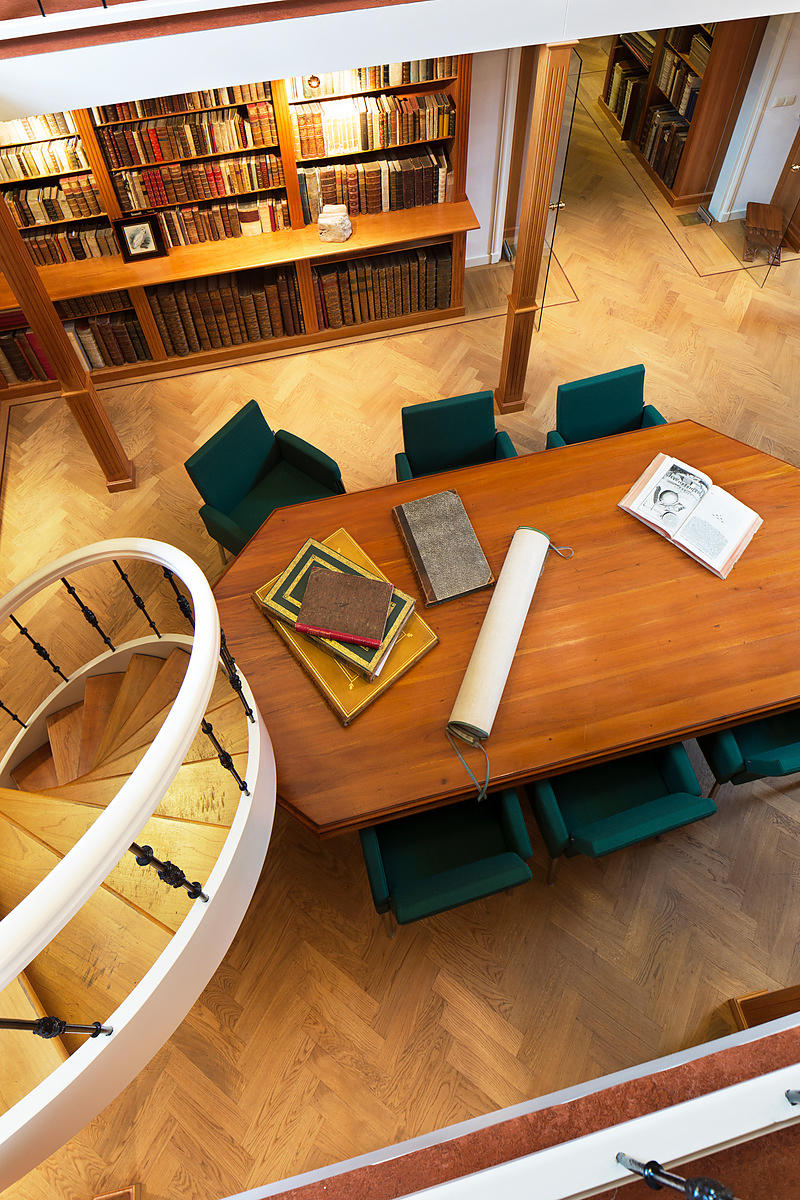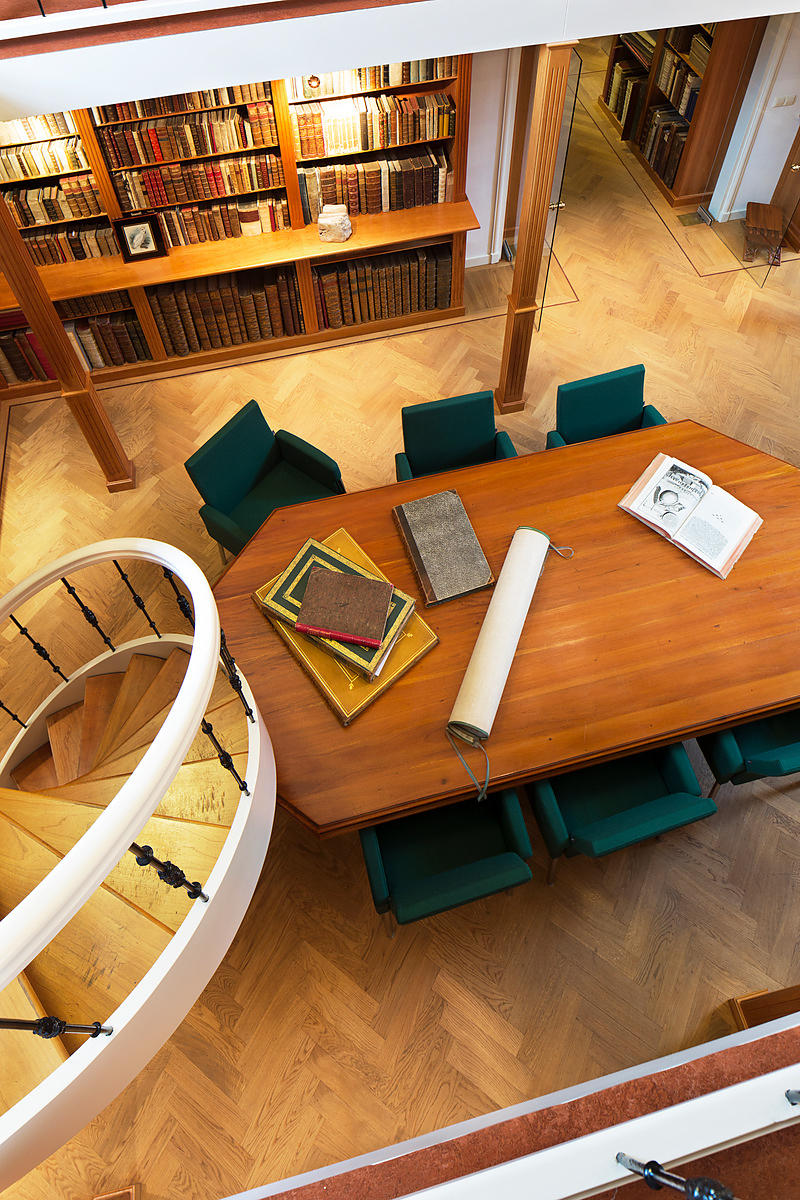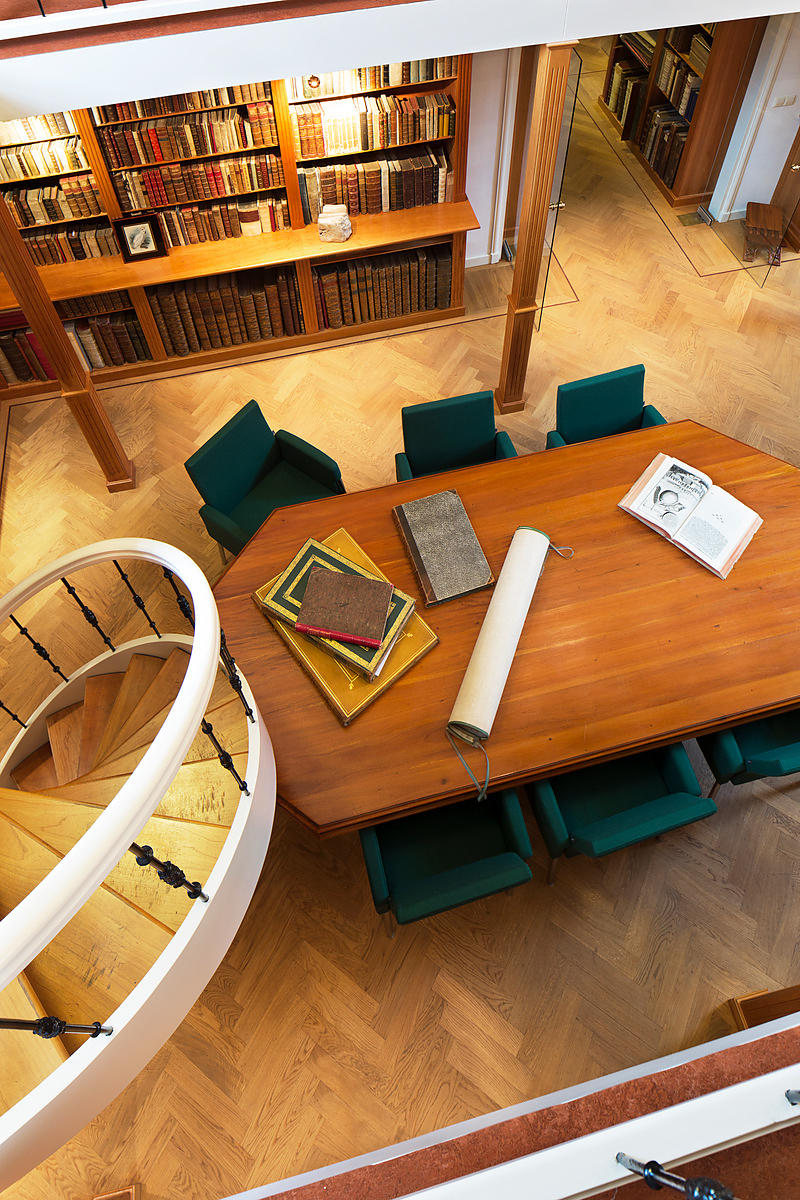 CORNILLIET, Jules and Abel BRUN.
[Binding title:] Album costumes de théatre originaux.
[France, ca. 1860]. Small folio (32.5 x 27.5 cm). Album with 178 watercolours and gouaches, and 3 prints (2 lithographs and 1 engraving) mounted on 195 leaves numbered in pencil. Including 73 signed by Jules Cornilliet, 66 signed by Abel Brun, 1 signed "Happel" and 1 "Stop" (pseudonym of Louis Morel-Retz), most of the others clearly matching those of Cornilliet and Brun. Near contemporary black half sheepskin.
€ 25,000
Substantial collection of original 19th-century designs for French theatre costumes. The designs can be roughly divided into the realistic and contemporary designs of Jules Cornilliet and the fantastic and humorous designs by Abel Brun; these include historical, oriental, satirical and allegorical costumes and costumes for specific types of theatre (ballet, drama, operetta). While Cornilliet often uses simple, but colourful and effective designs, Brun's designs are extravagant (like the pompously dressed-up noblemen "Le Prince Kolibrikiki"), absurd (like the doctor "Un Porte-Seringue", who is carrying an enormous syringe on his side) and monstrous (like the tailed blue and hairy beast "Le Scorpion"). The designs were most likely used for the fabrication of the costumes as they often include notes concerning the fabric and colours. We weren't able to match the costumes to any plays, but further research could be worthwhile.
Most of the watercolours and gouaches are by either Jules Cornilliet (1830-1886) or Abel Brun. The latter is solely known from his art, including designs for colourful advertisements from the late 19th and early 20th century. The French painter Cornilliet was a pupil of Ary Scheffer (1795-1858) and Horace Vernet (1789-1863), who made his Salon debut in 1857. Both made more costume designs, surviving in a few similar, less substantial, albums located in the Bibliothèque nationale.
A couple of the drawings with an unidentified owner's (?) stamp. Possibly lacking some plates as 14 numbered pages are left blank, but no traces of removal are found. Some occasional spots and smudges, otherwise in very good condition. For Cornilliet: Bénézit III, p. 177; Thieme & Becker VII, p. 443; both Cornilliet and Brun not in Colas; Hiler; Lipperheide.
Related Subjects: