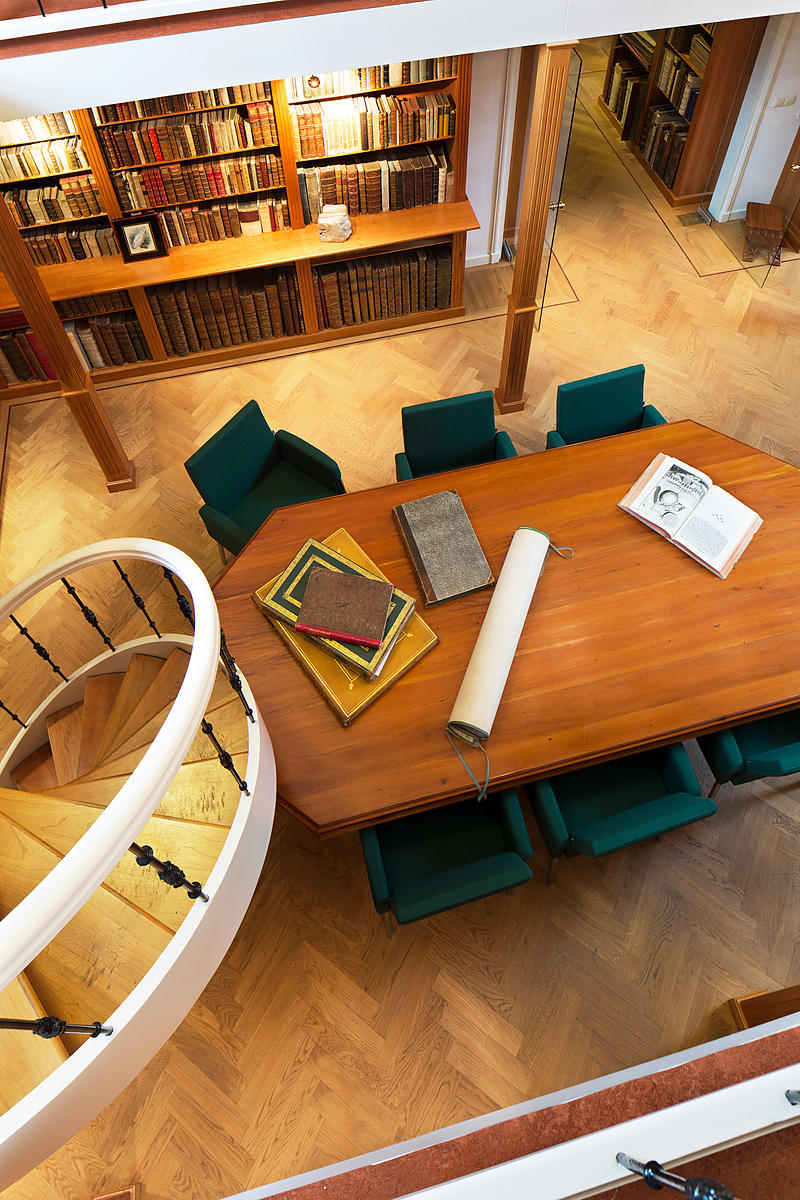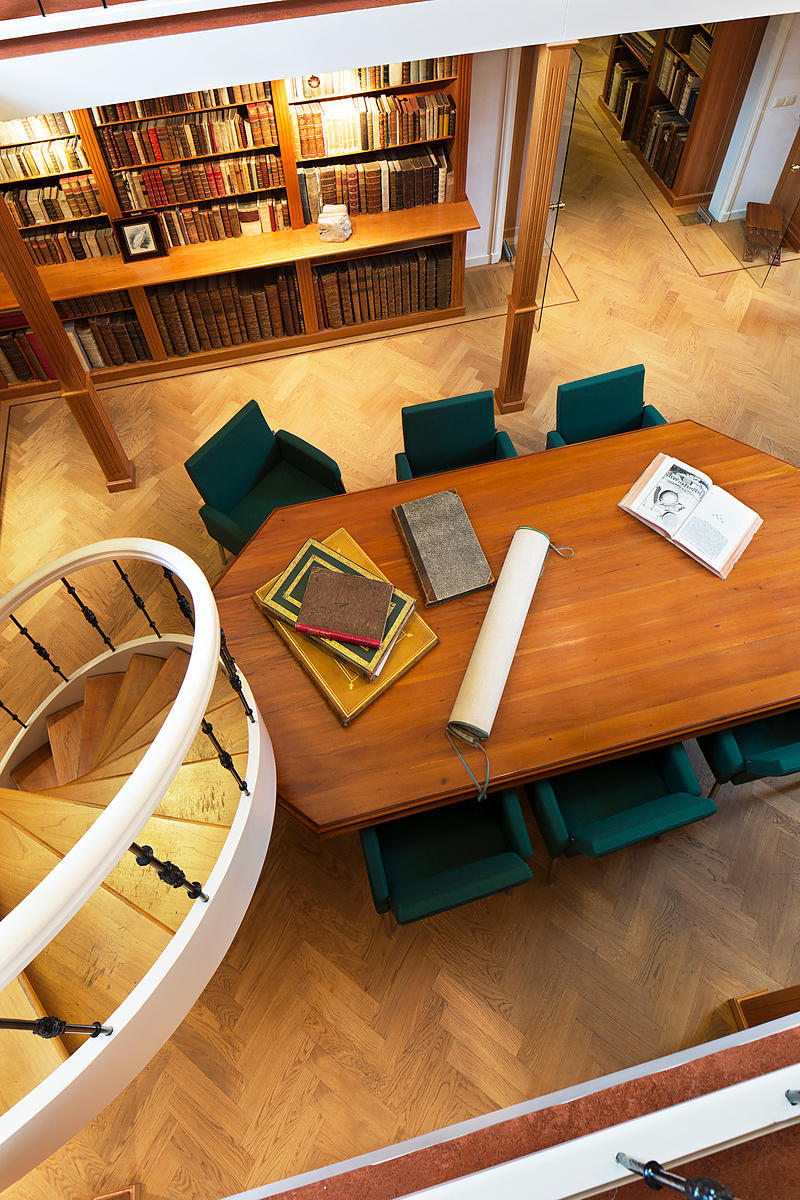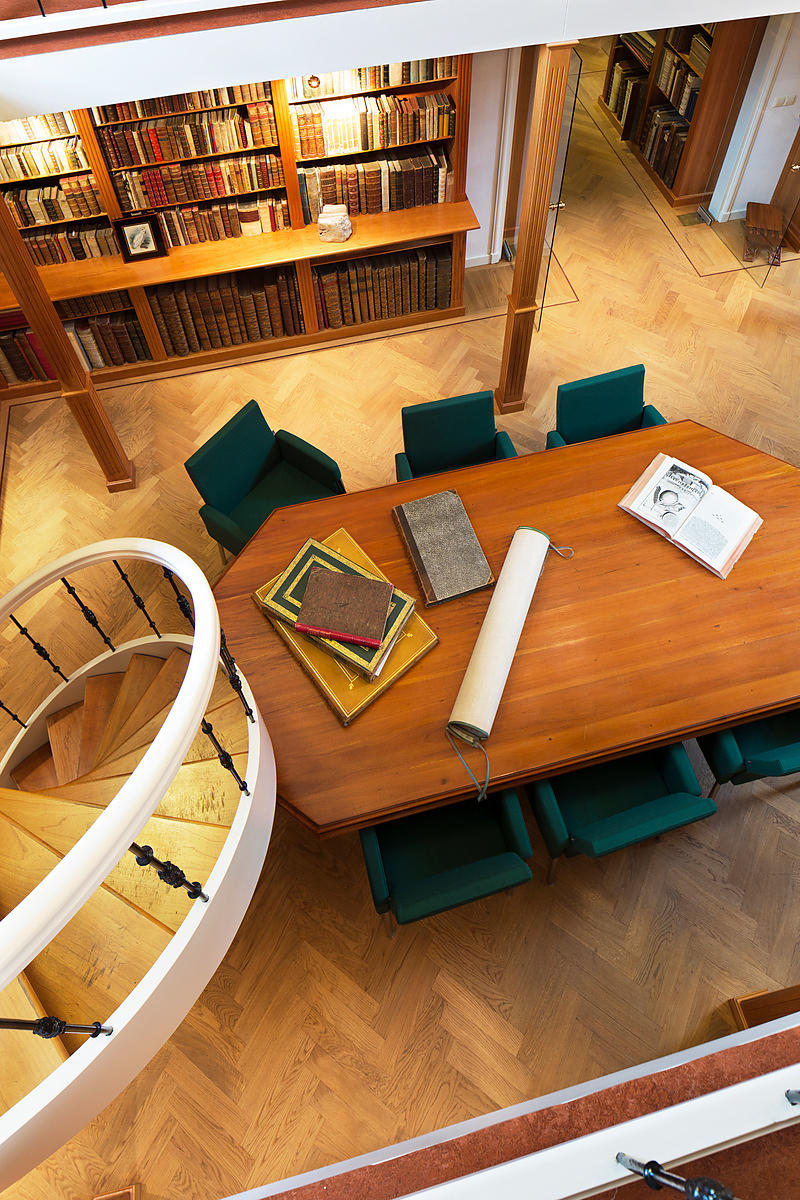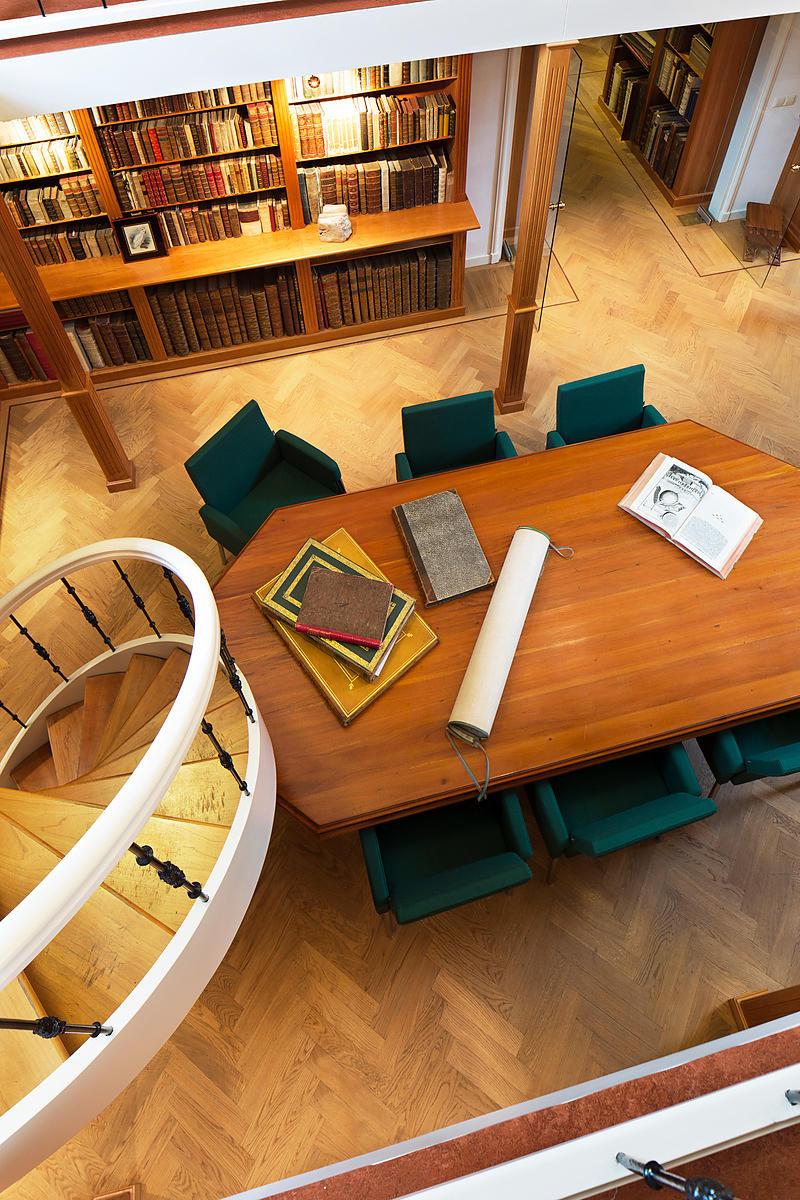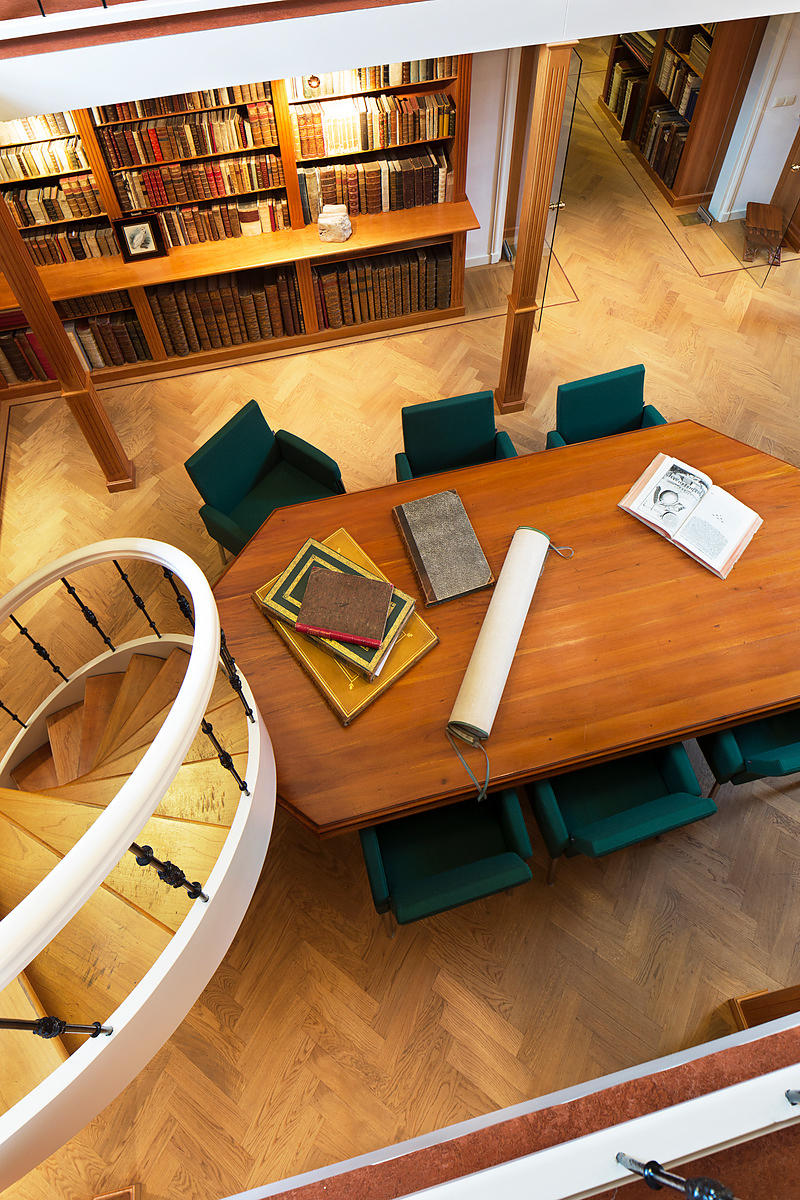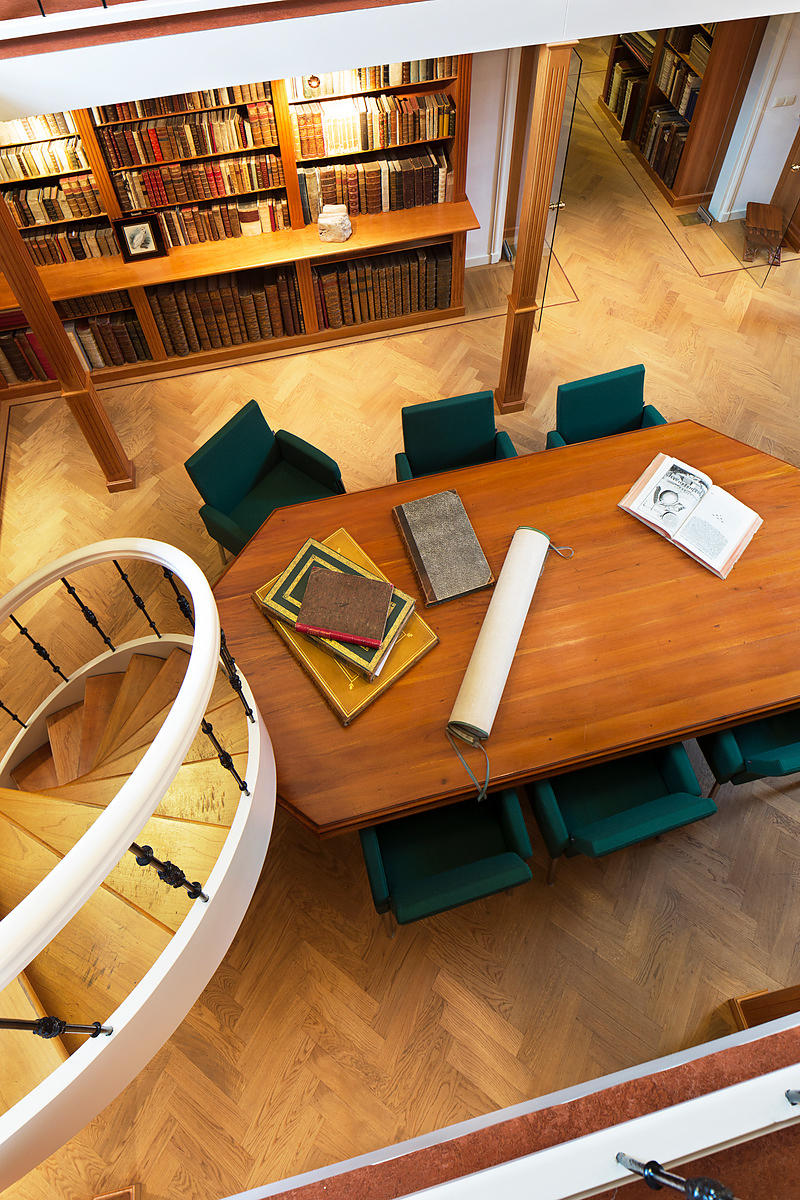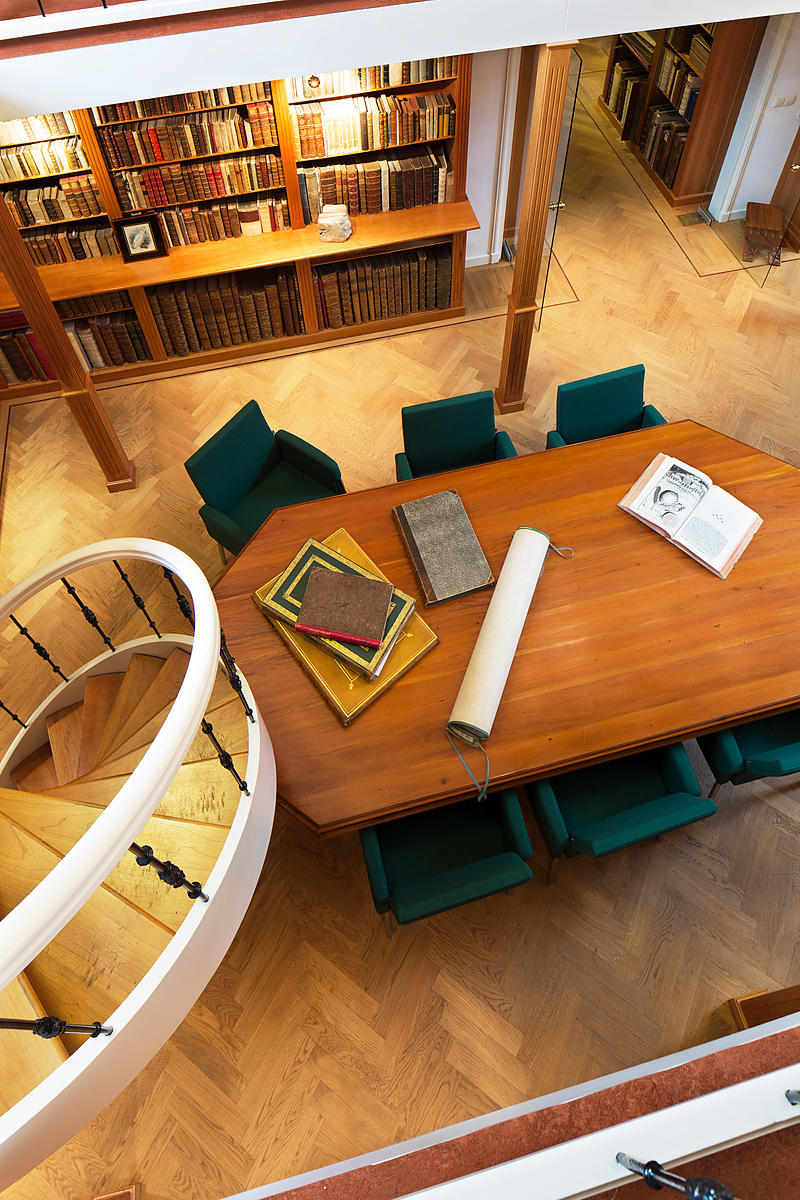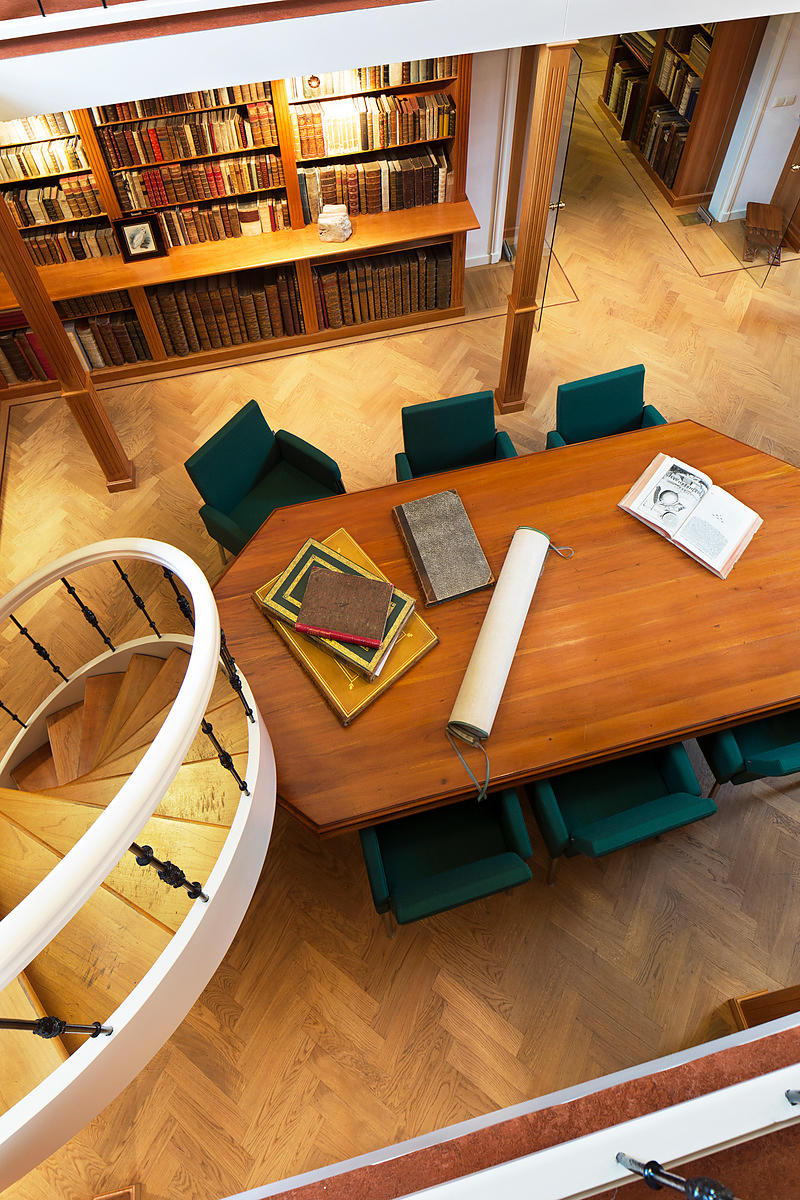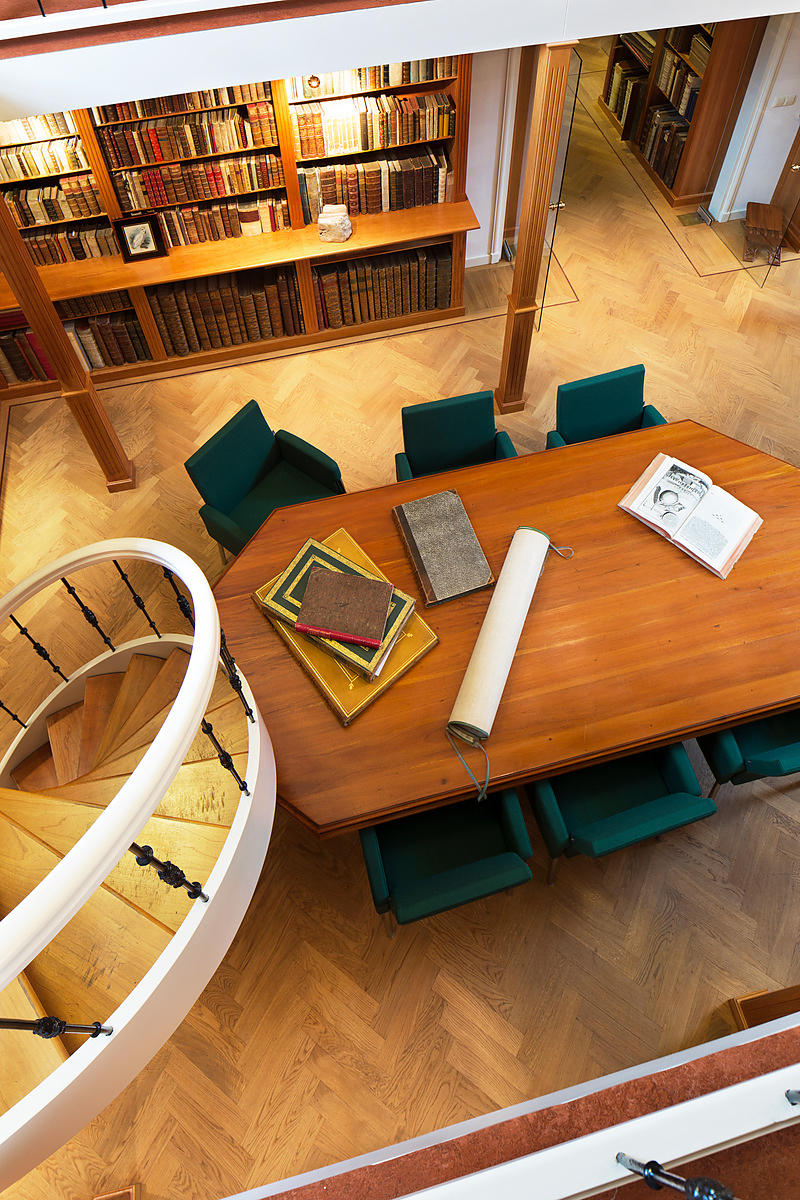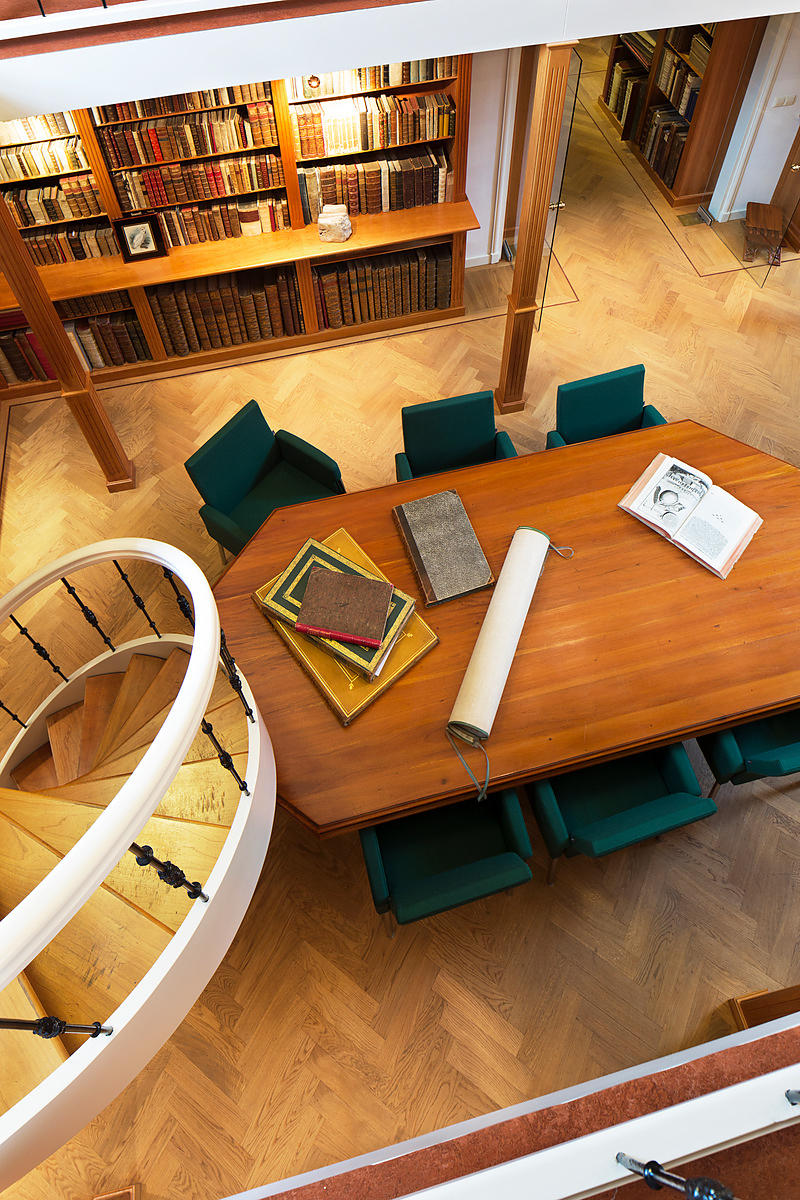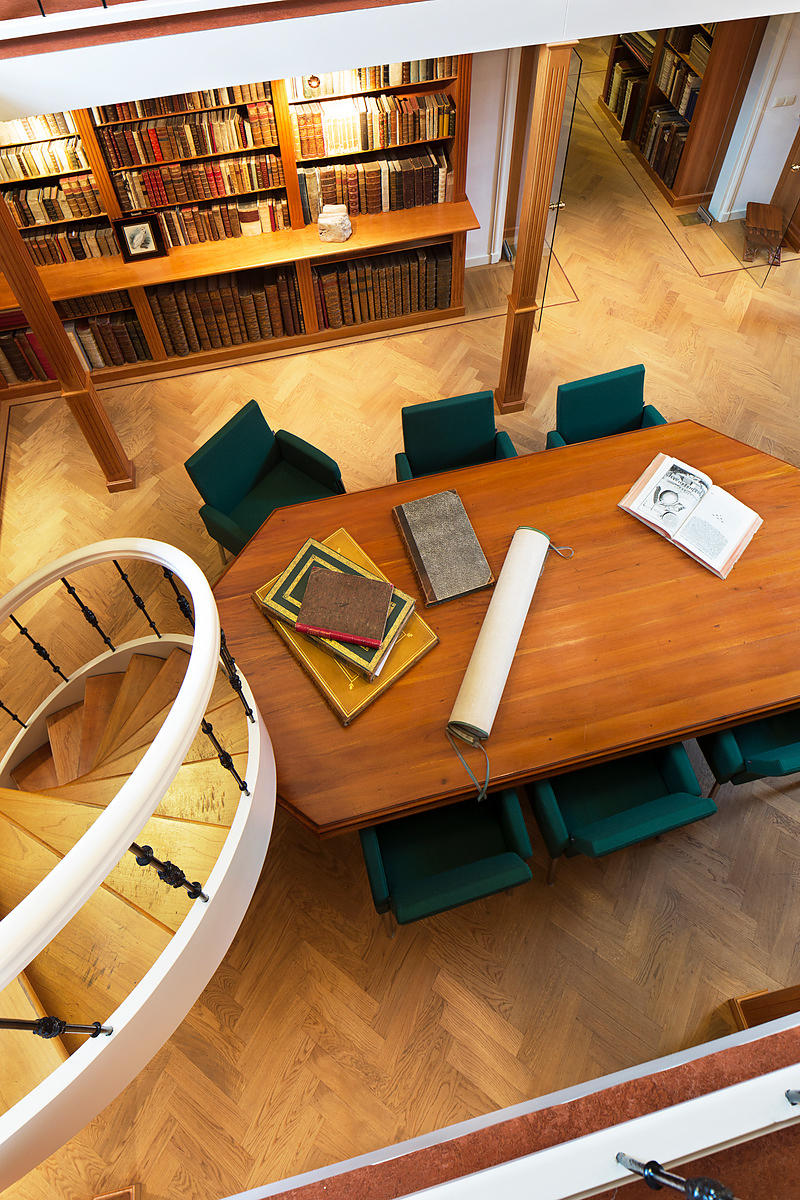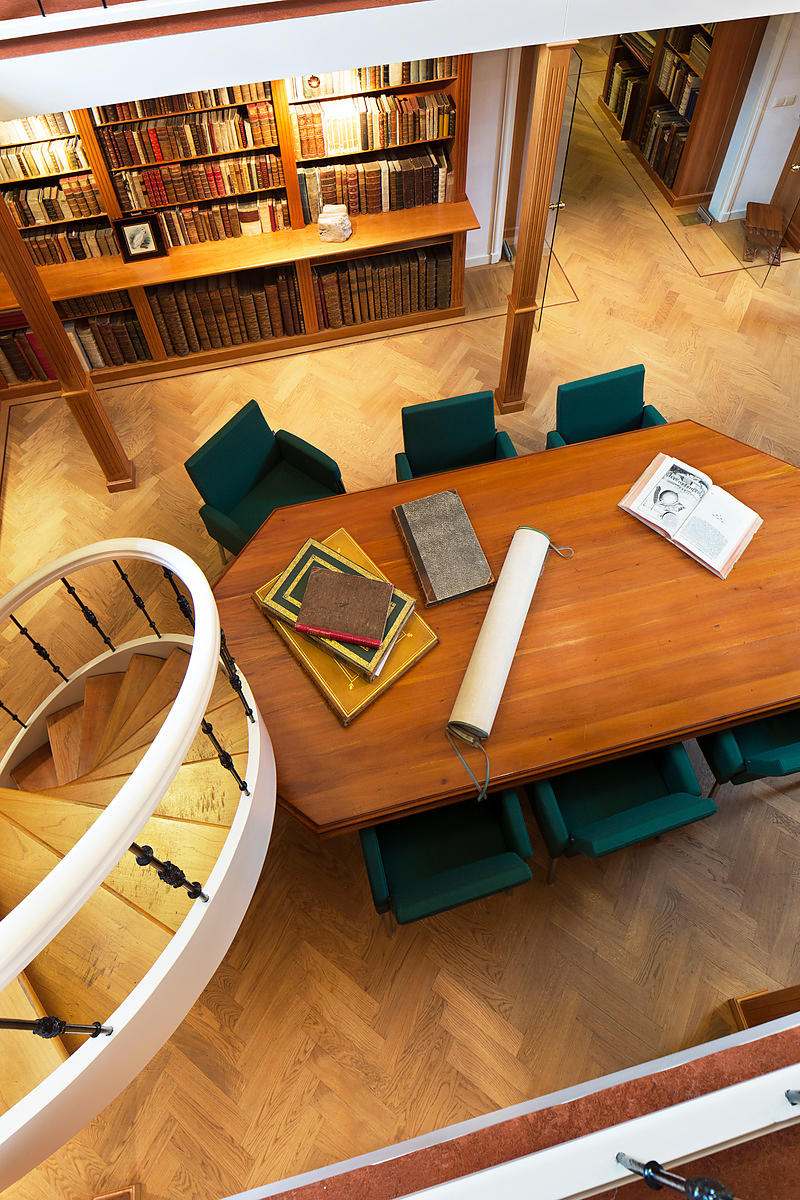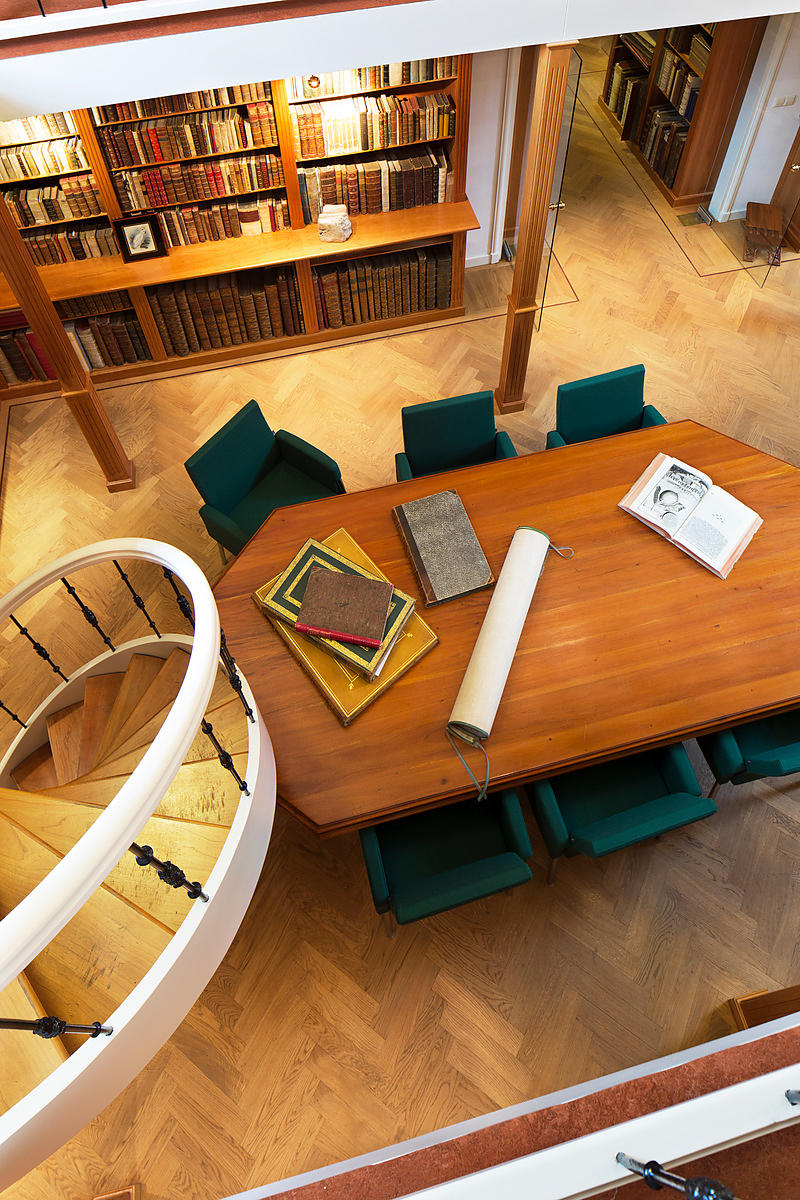 COURTIVRON, Ludovic Antoine Franc¸ois Marie LE COMPASSEUR, Vicomte de.
Traité complet de natation. Essai sur son application à l'art de la guerre. Troisième édition, augmentée d'un précis historique de la natation chez les peuples anciens, d'un recueil de faits pour servir à l'histoire de cet art chez les modernes, et d'une revue analitique des divers ouvrages publiés sur ce sujet.
Paris, A. Pihan de la Forest, 1836. Large 8vo. With a lithographed frontispiece by C. Motte after Louis Gudin showing the saving of a drowning soldier by the Duke of Chartres in 1791, and 20 full-page lithographed plates by M. Gudin and L. de Benard et Frey, including 2 portraits of De Broglie, Comte de Rével, two series of 6 plates each illustrating a course of swimming for people in general and for the military, the latter including swimming in full uniform, under camouflage, with a horse and with a raft, and also including 2 views of a swimming school, one for men and one for women, and several plates illustrating life-saving in water. Contemporary gold-tooled dark blue paper. XXXVI, 588 pp.
€ 2,250
"Third" (second?), greatly enlarged edition of an extensive manual on the art of swimming, including its application in war, saving lives, various kinds of fishing and curative bathing. The lengthy preface for the present edition notes the success of the book and its acceptance by the military, stresses the usefulness of swimming in children's education and explains the new plan of the book, now divided into six chapters and enlarged with numerous plates to illustrate what is taught in the text. Although called the third edition, Thomass description of the 1824 "second" edition suggests it is a reissue of the 1823 first edition with new preliminaries. Thomas notes that the text "is mostly original; is much more readable than Roger and an advance on anything that had been previously done." It is well printed on fine white paper, that for the text laid, that for the plates wove.
The first chapter, here newly added, gives an extensive historical survey of the art and use of swimming through history, including numerous courageous acts of military swimming and of swimmers saving lives, as well as an account of pearl fishing (pp. 11-15), noting that the best pearls come from the Gulf and the vicinity of Ceylon, and separate sections for coral and sponge fishing. A description of the swimming schools at Paris closes this chapter, which covers almost half the book. Chapters two to five deal with the merits of swimming, the teaching of swimming and the application of swimming to military science. These chapters are richly illustrated with fine swimming plates. The last chapter, here also newly added, then discusses and appraises the various text books published on swimming, starting with Digby, Nic. Wijnman and Thévenot.
The author is described only as the Viscount of Courtivron, but his name was Ludovic Le Compasseur (1786-1842), a Knight of Malta and member of the Légion dHonneur who fought in Napoleons campaigns and after the restoration was captain of the 6th infantry regiment of the Garde Royale.
With the armorial bookplate of Vicomte de Cussy. Fine copy, with only an occasional very minor spot, and nearly untrimmed, preserving many deckles, the point holes and the untrimmed edge at the head. Binding with small scuff marks but still very good. Revue EP.S, no. 254 (July-August 1995), pp. 65-68; Thomas, Swimming, pp. 230-236; cf. Quérard II (1828), col. 319 (1st & 2nd eds.).
Related Subjects: