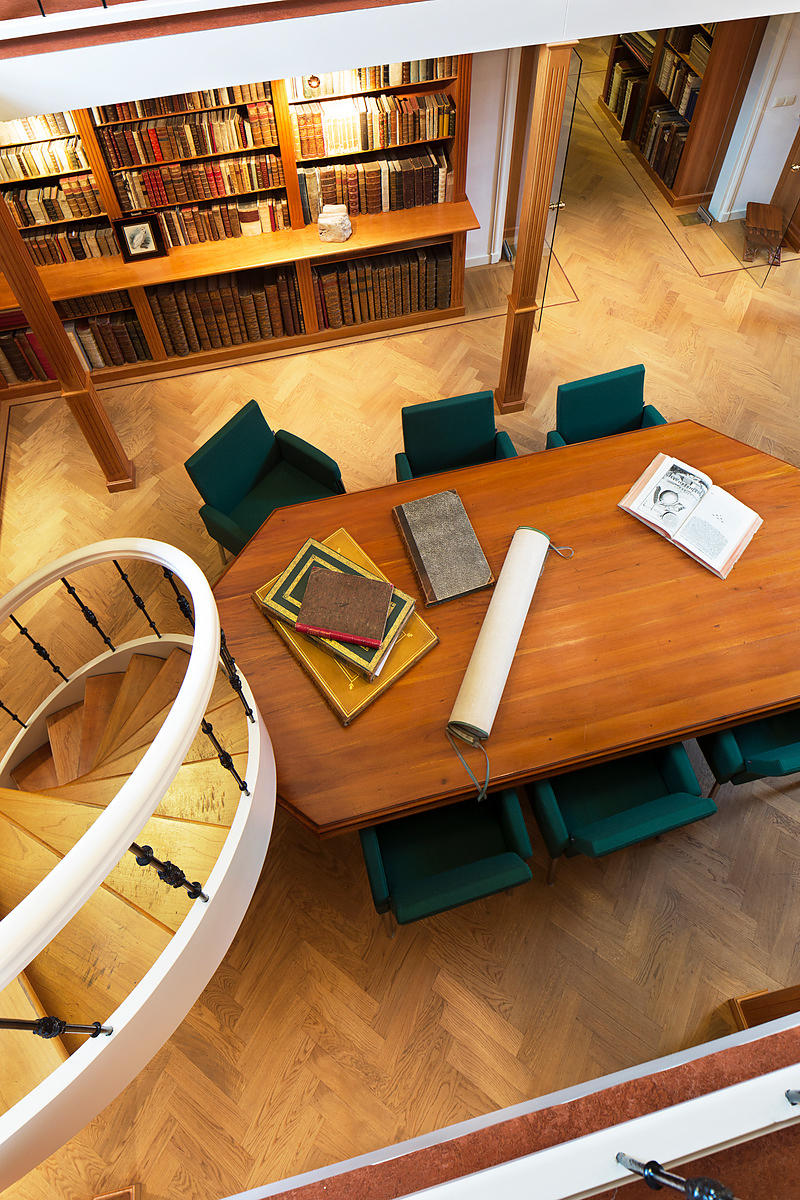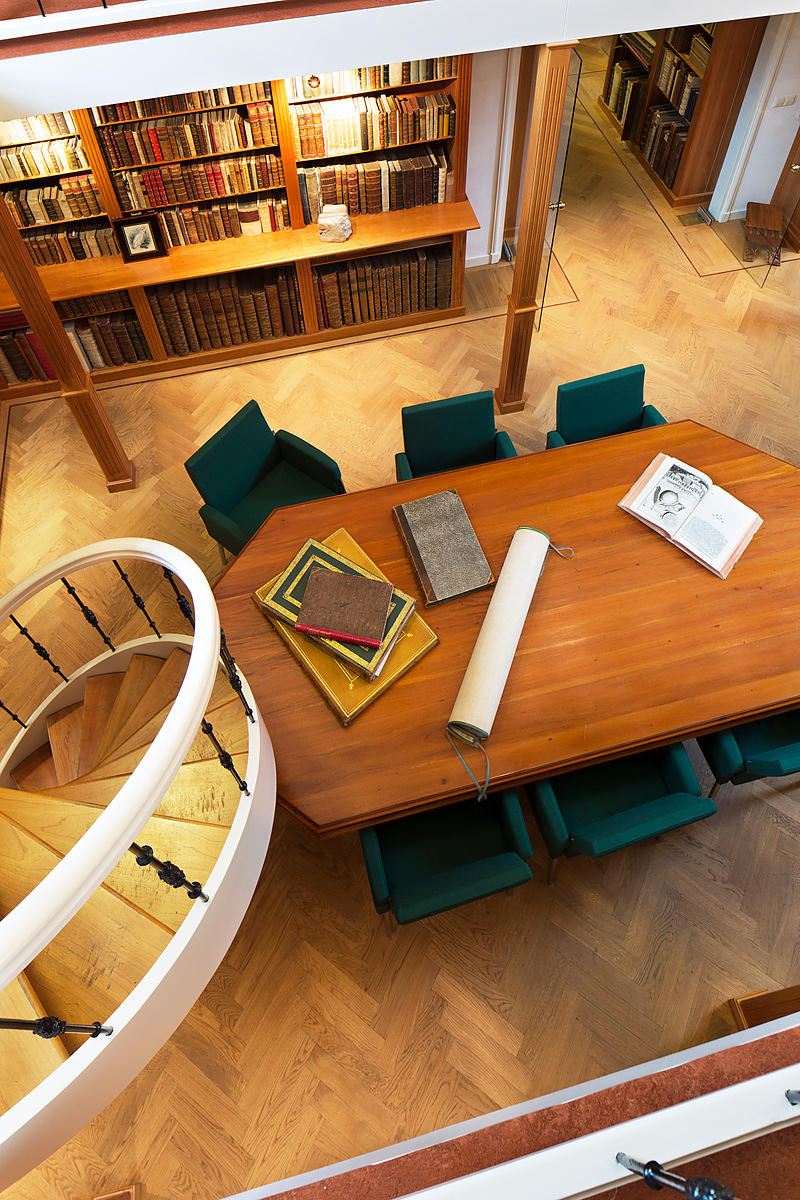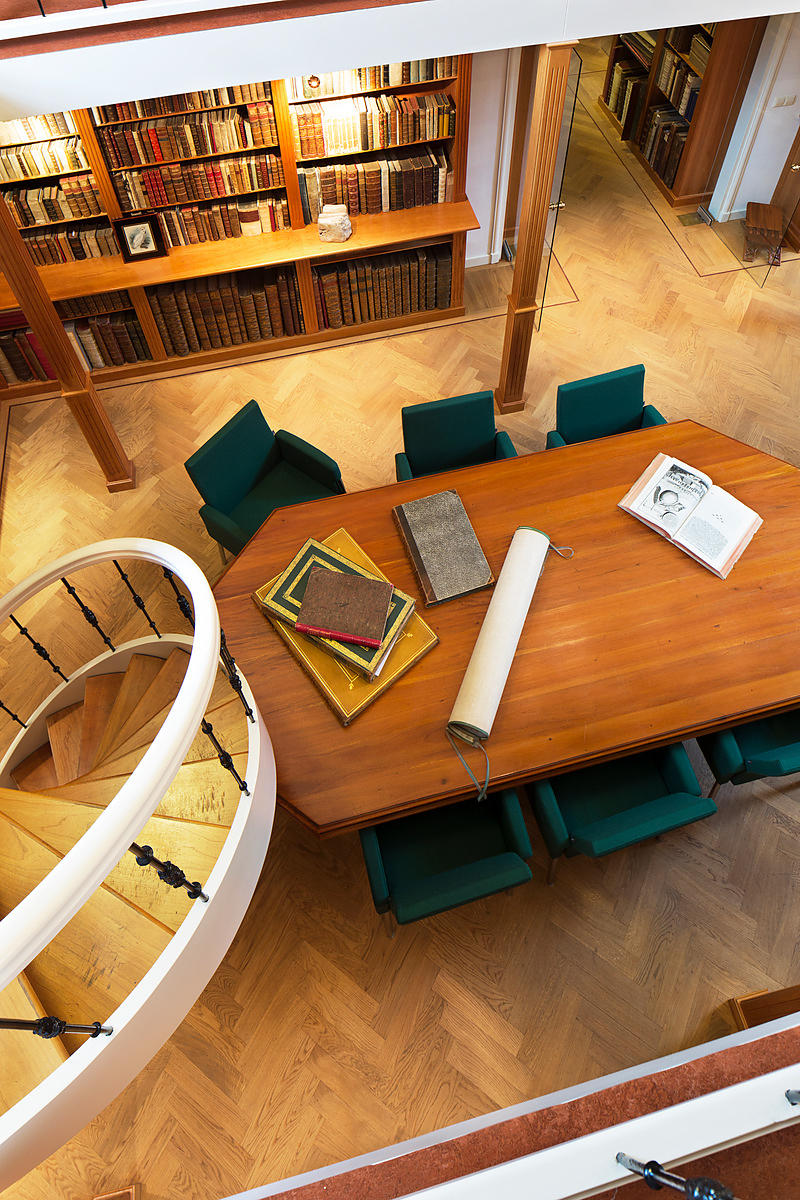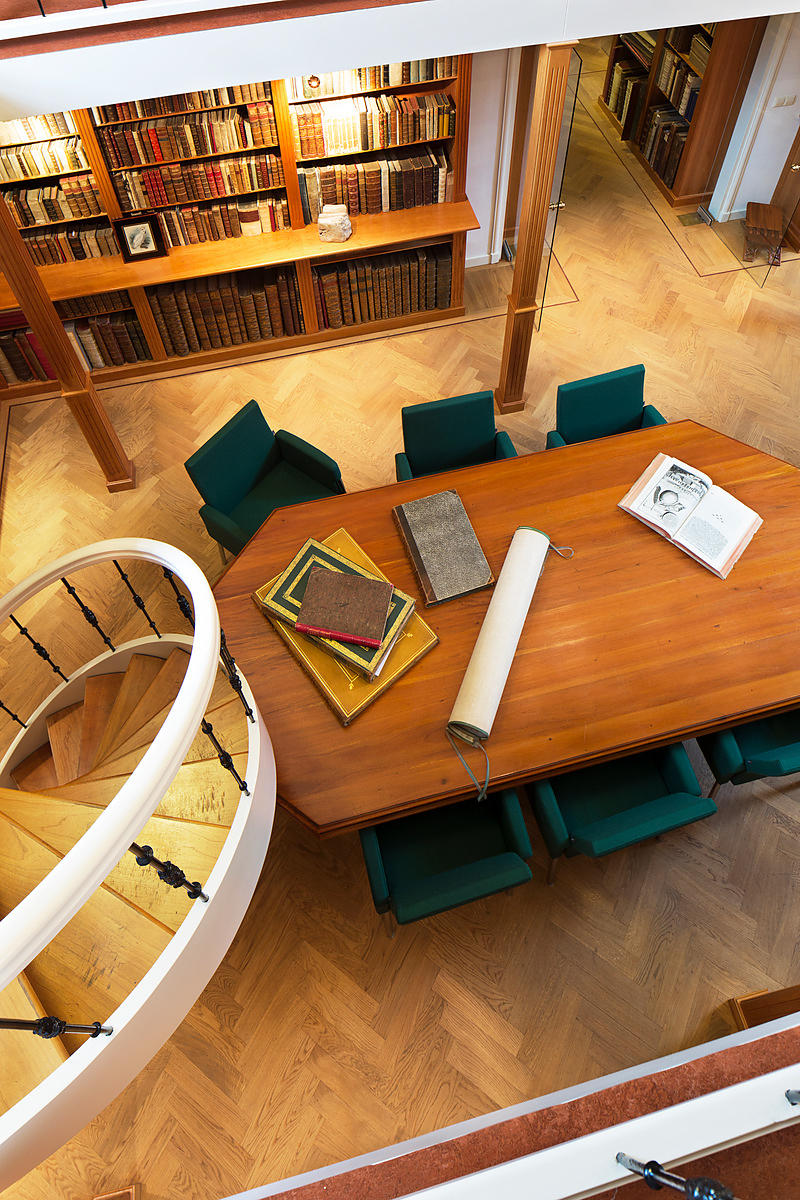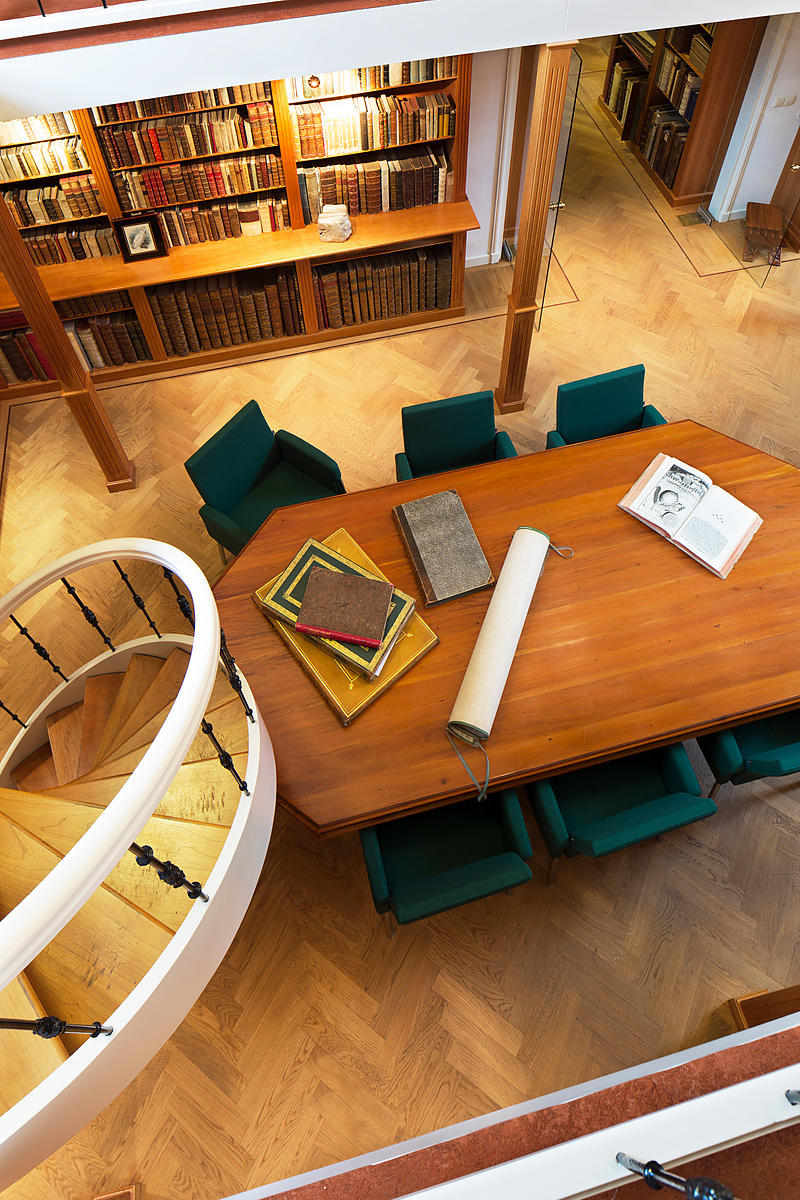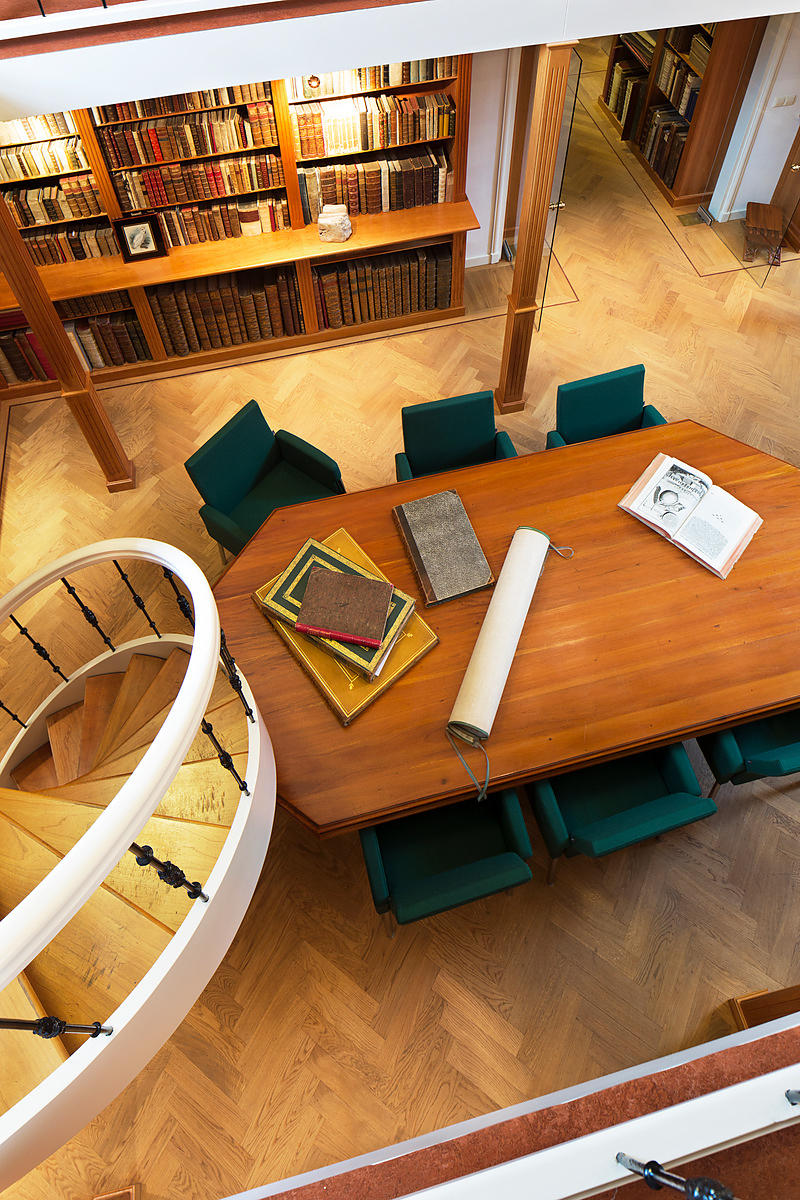 CYPRIANUS, Thascius Caecilius.
Opera [vol. 2: Alter tomus Opera].
Lyon, Sebastien Gryphius, 1544. 2 volumes bound as 1. 8vo. With 2 title-pages, each with Gryphiuss woodcut griffin device (griffin above a block and a winged orb), a different woodcut griffin device (griffin in a landscape) on the verso of the last leaf, numerous woodcut decorated initials (4 series?, the largest pictorial). Set in an Aldine-style italic type with incidental roman. Contemporary blind-tooled calf over bevelled wooden boards, sewn on 4 supports with manuscript spine-title in the 2nd of 5 compartments. Further with two contemporary brass fastenings (clasps and catchplates), title in ink on the fore-edge. Carefully re-backed. [32], 395, [12], [1 blank]; 422, [10] pp.
€ 2,500
Rare Lyon edition of the collected theological works of the Church father Cyprian, bishop of Carthage and martyr, here edited by Desiderius Erasmus. It opens with a letter by Erasmus dated 1519, followed by his annotations. Cyprianuss works were first printed in 1471 and went through many editions, but Froben in Basel published the first edition to be edited by Erasmus in 1520, and he and his heirs printed three more to 1530. The present printer, Sebastien Gryphius (Gryphe), took over publication, printing Erasmus editions in 1535, 1537, 1543, the present 1544 and 1550. This edition is not in Rotterdam Public Librarys Erasmus collection (the largest in the world) nor in any other Dutch library. It collates: 2a-2b8 a-z8 A-B8 C4; Aa-Zz8 2A-2D8 = 220, 216 ll. (with 2D7 and 2D8 blank except for Gryphiuss device on 2D8v).
The book contains many different provenance marks:
1 (first fly-leaf, in ink): "Bernardus Beyma Serapius" (altered to: "Bernardus Serapiusi Beyema") together with his mottos "contemnere, contemnique disce" and another.
2 (title-page, in ink): Suffridus (van) Boelens (1631-1692), clerk of the Court of Friesland and burgomaster of Leeuwarden (1688-1691), who married Jeltje van Beyma (Beyema?) (1643-1692).
3 (title-page, in ink): "In perpetui amoris tesseram C. Hoornbruggio Suffridus Boelens" (Suffridus Boelen donated the book to C. Hoornbrugge).
Some minor soiling and a small marginal wormhole in the first 4 leaves, but otherwise a fine copy in a magnificent contemporary binding, with interesting provenance. Adams C3158; Baudrier, Bibliographie Lyonaise VIII, p. 185; Vander Haeghen, Erasmiana II, p. 24; USTC 149217.
Related Subjects: