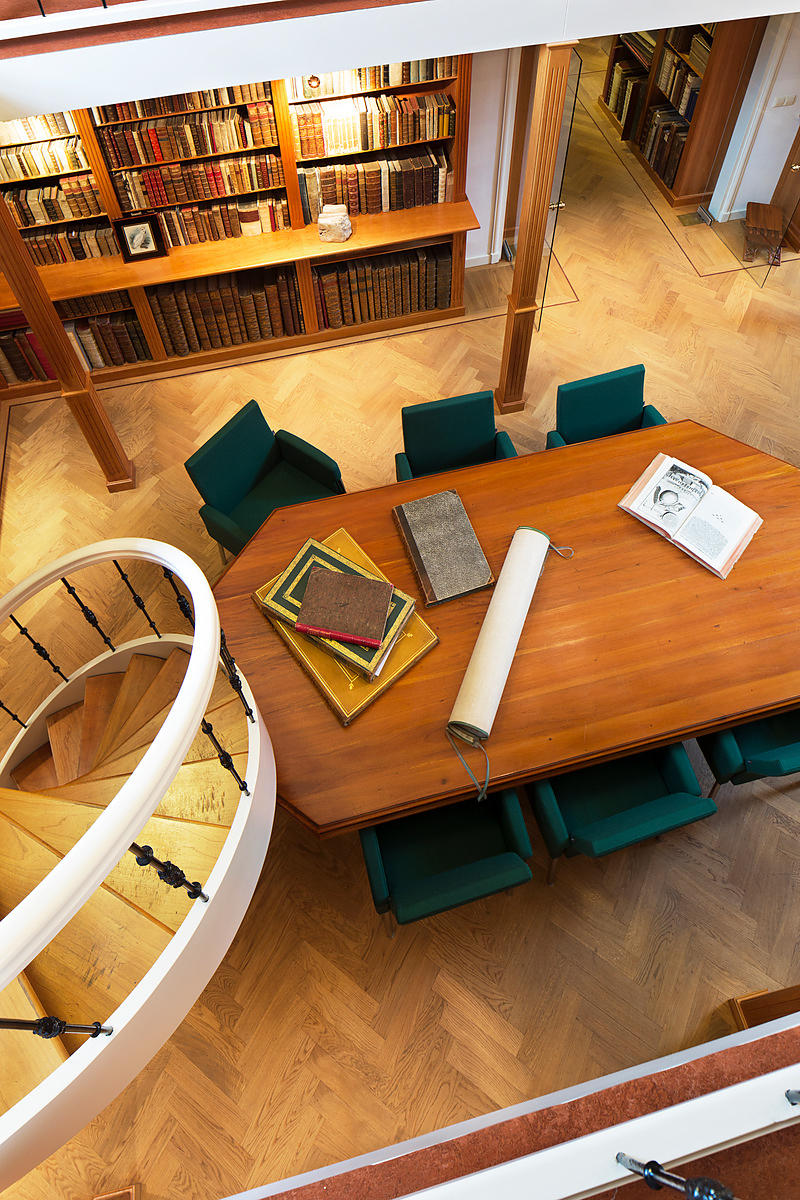 DANSER, Claas and Jacob ABRABANEL (brokers).
… presenteeren by openbare opveylinge aen de meest daer voor biedende te verkopen, een extraordinary sterck gebouwt en welbezeylt boeyer galjoot-schip, genaemt de Stadt Sant Malo, is in 't jaar 1685 nieuw uytgehaalt.
Amsterdam, Hendrik Boterenbroot, [1699]. 4to broadside (ca. 34.5 x 21 cm).
€ 875
Unrecorded poster announcing the auction of the galleon Stadt Sant Malo, complete with ropes, sails and cabin, helmsman's, boatswain's and cook's equipment. The ship was built in 1685 in Amsterdam by Dirk Harmensz., sailed under the command of captain Pieters Jansz. Wyngaart and was auctioned on his behalf in Amsterdam at the Nieuwezyds Heeren Logement.
With a brief inscription in the lower left corner. Folded, some browning near the edges. In very good condition.
Not in Knuttel; Maritiemdigitaal.nl; NCC; STCN.
Related Subjects: