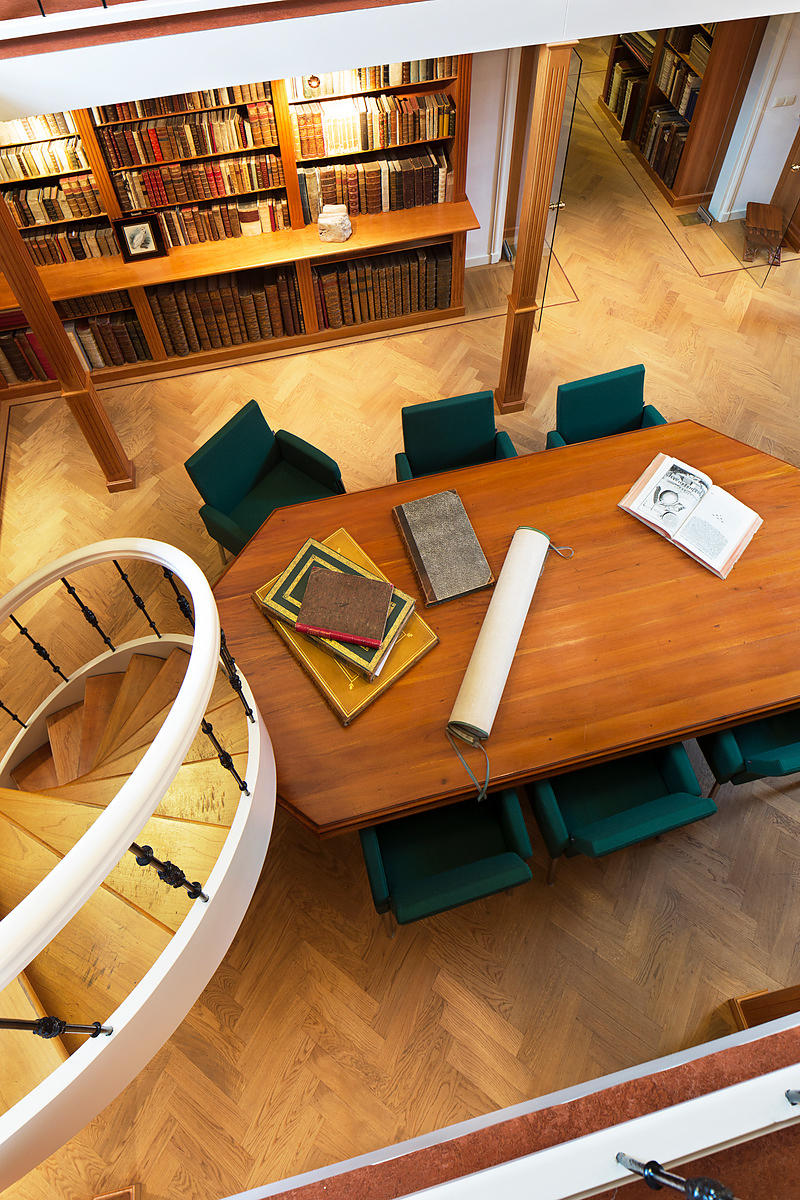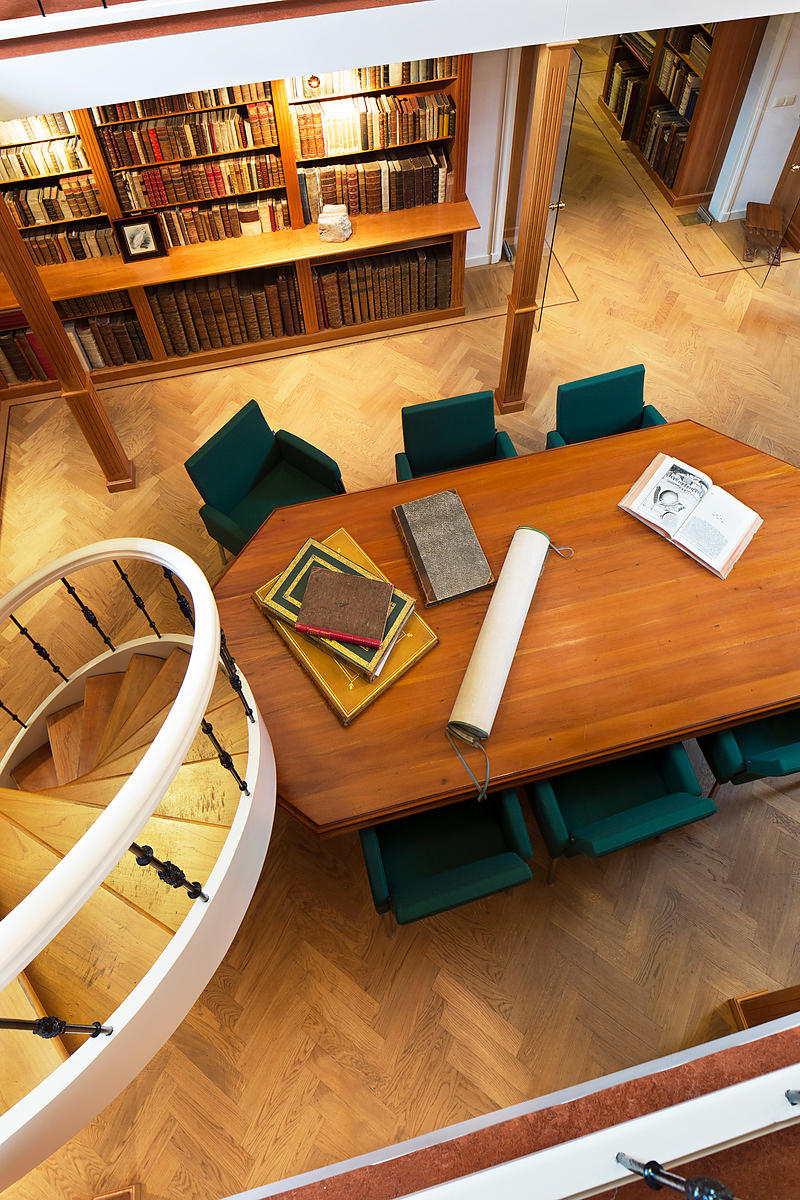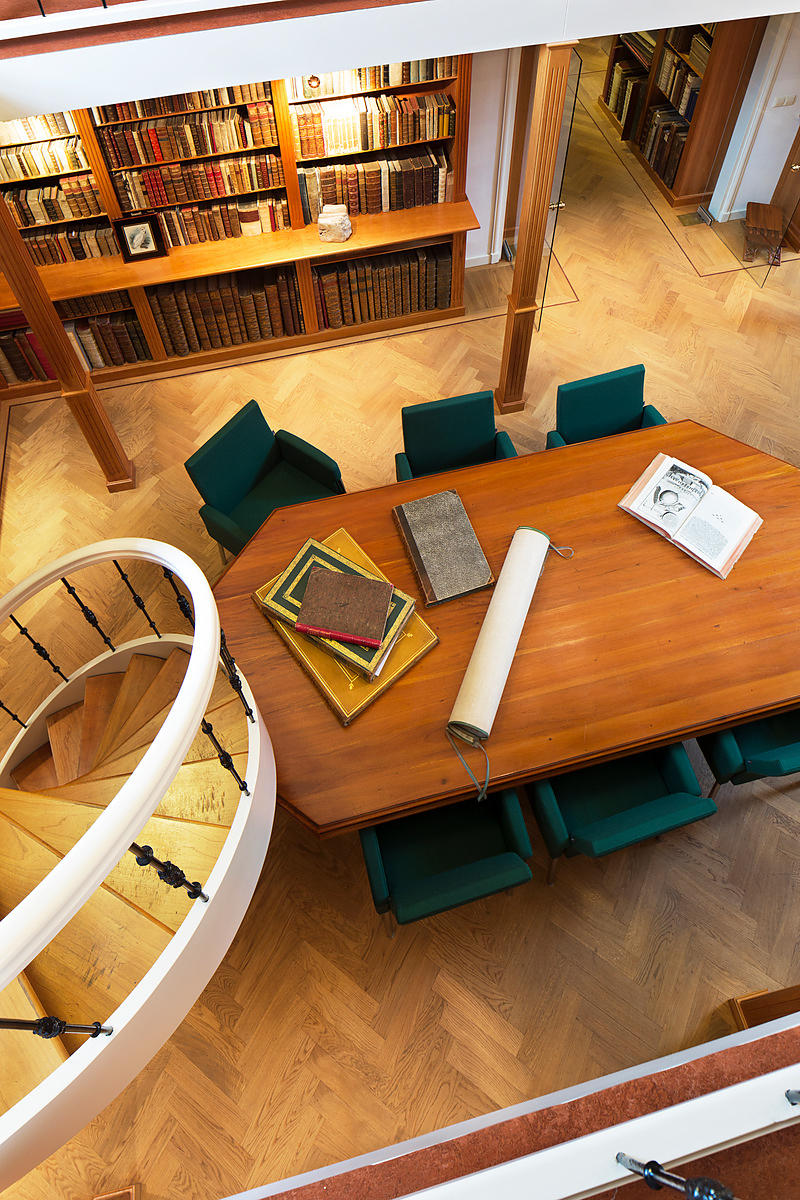 DIOSCORIDES [=Pieter HARTING].
Anno 2065. Een blik in de toekomst, door Dr. Dioscorides. Tweede druk.
Utrecht, J. Greven (back of title-page: printed by P.W. van de Weijer), 1865. 8vo. Modern black calf (faux morocco). 79, [1 blank] pp.
€ 1,950
Very rare second edition, published in the same year as the first, of an early Dutch science fiction novel, written by Pieter Harting (1812-1885), a Dutch biologist and early supporter of Charles Darwins theories. While marvelling at the technological advances of the 19th-century, the main character suddenly finds himself in the year 2065, on a city square in "Londinia", the future London. There he meets a reincarnation of the 13th-century Roger Bacon, who guides him along a selection of several interesting scientific advancements. It was "the very first [literary] work to be translated [into Japanese] in the Meiji Era" (Lindberg-Wada), appearing in its first year 1868.
With a small note about the author in pencil. Very slightly browned, some minor spots and the outer margins of the title-page slightly soiled, otherwise in good condition and wholly untrimmed. NCC (6 copies of this ed. & 6 copies of the first); cf. G. Lindberg-Wada (ed.), Literary history: towards a global perspective I, p. 104.
Related Subjects: