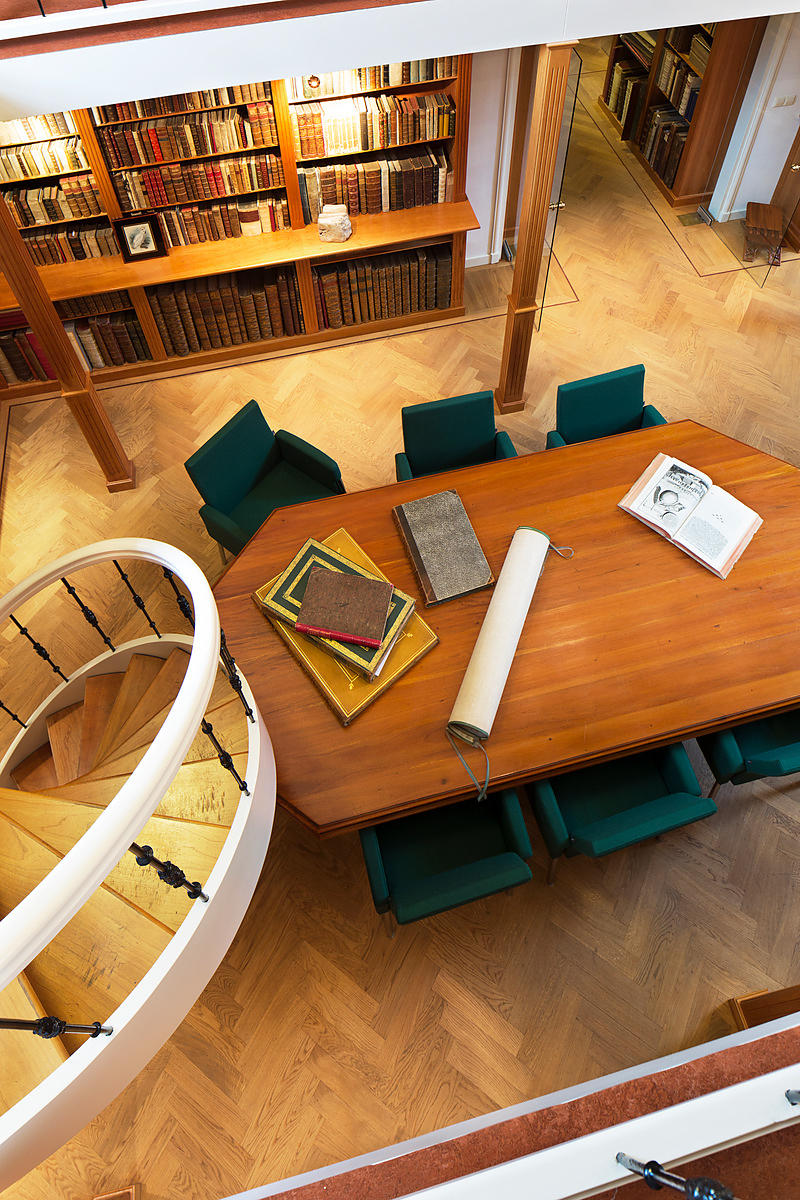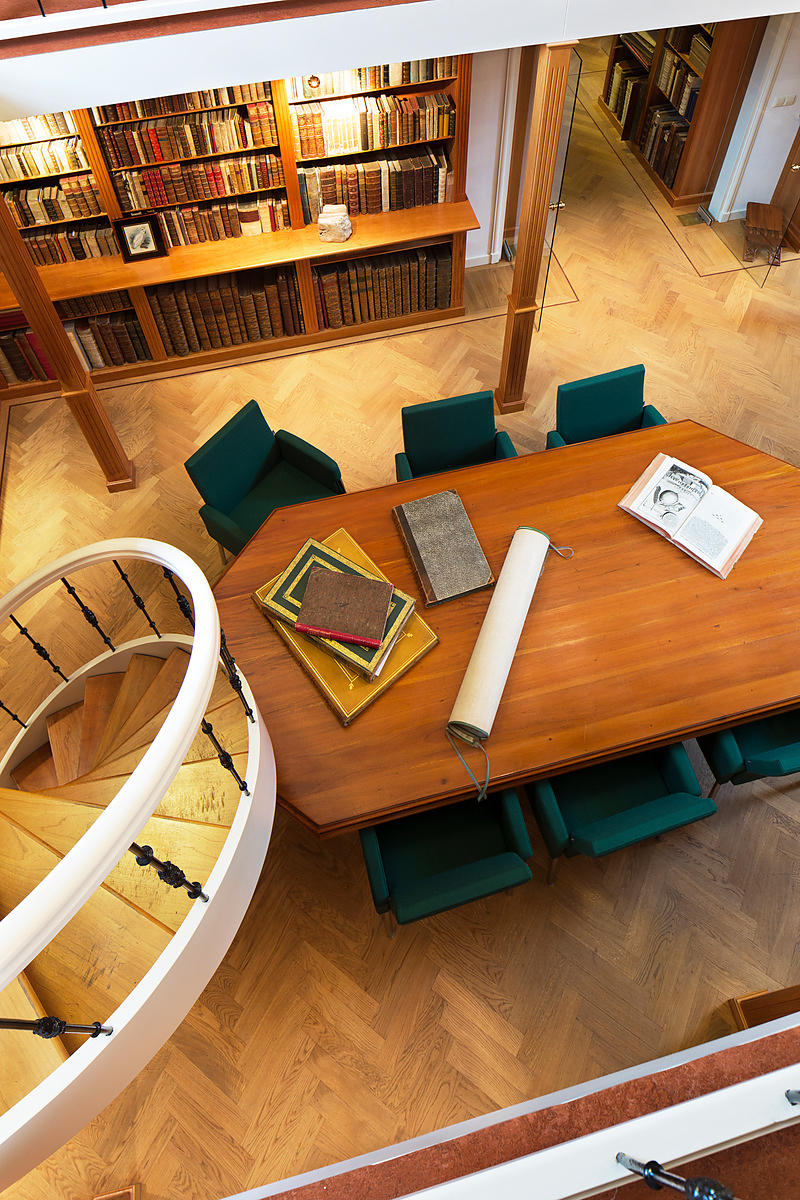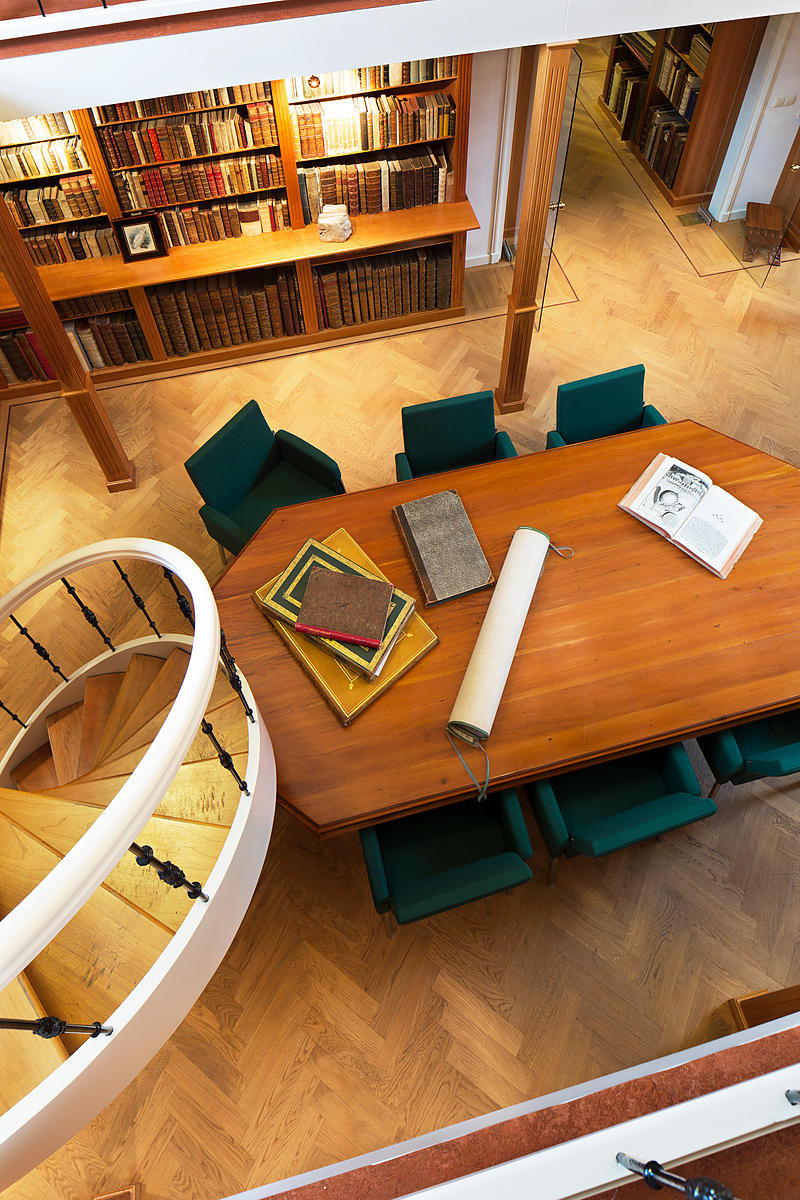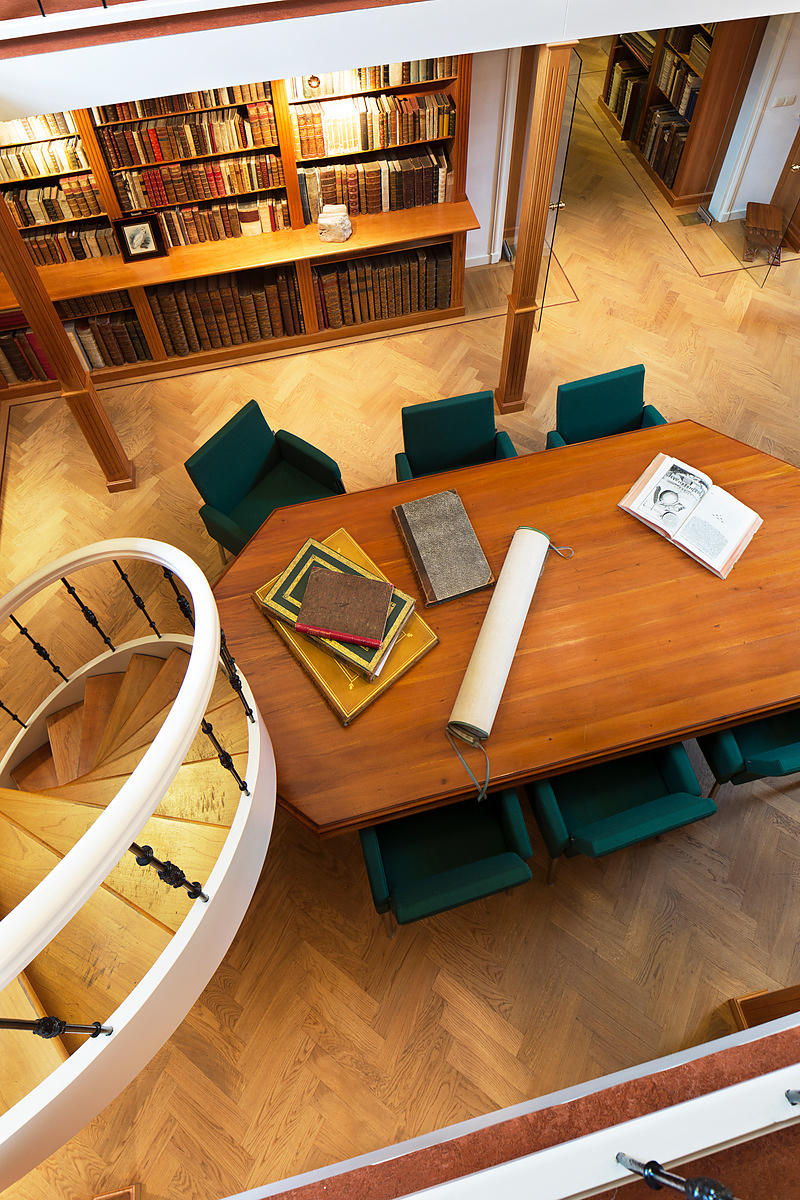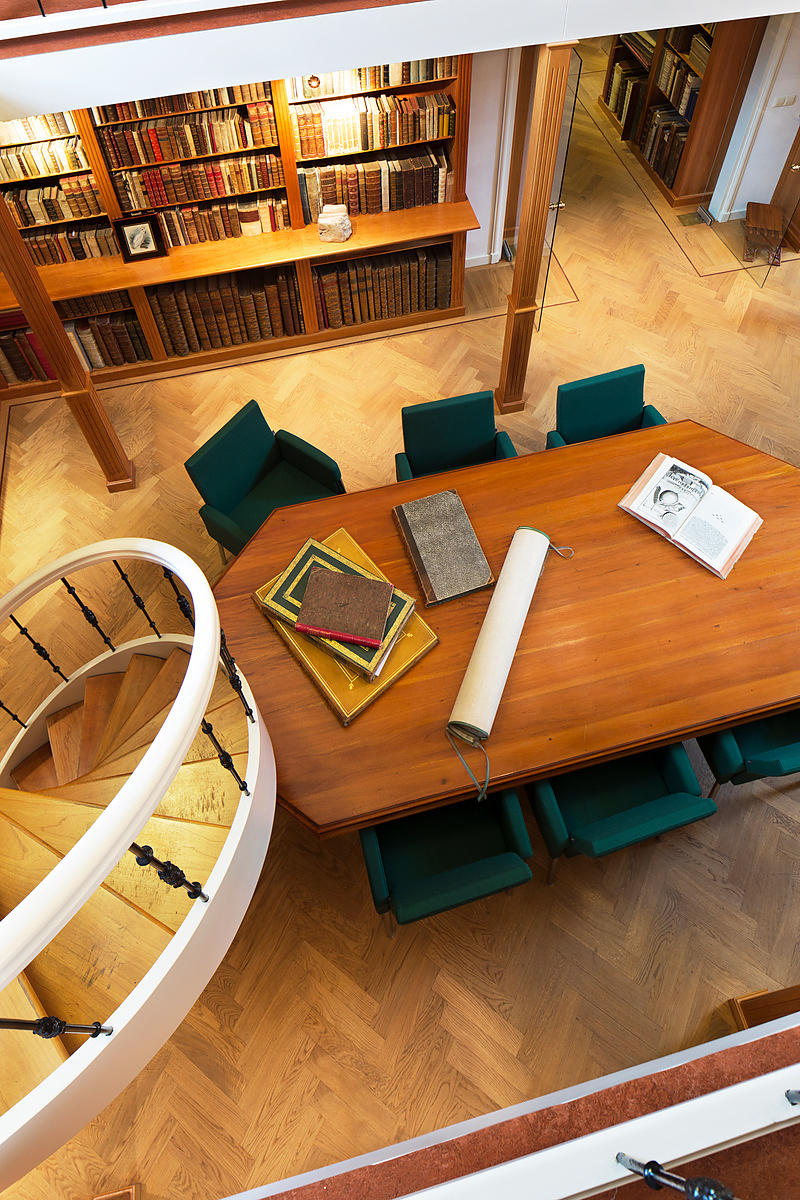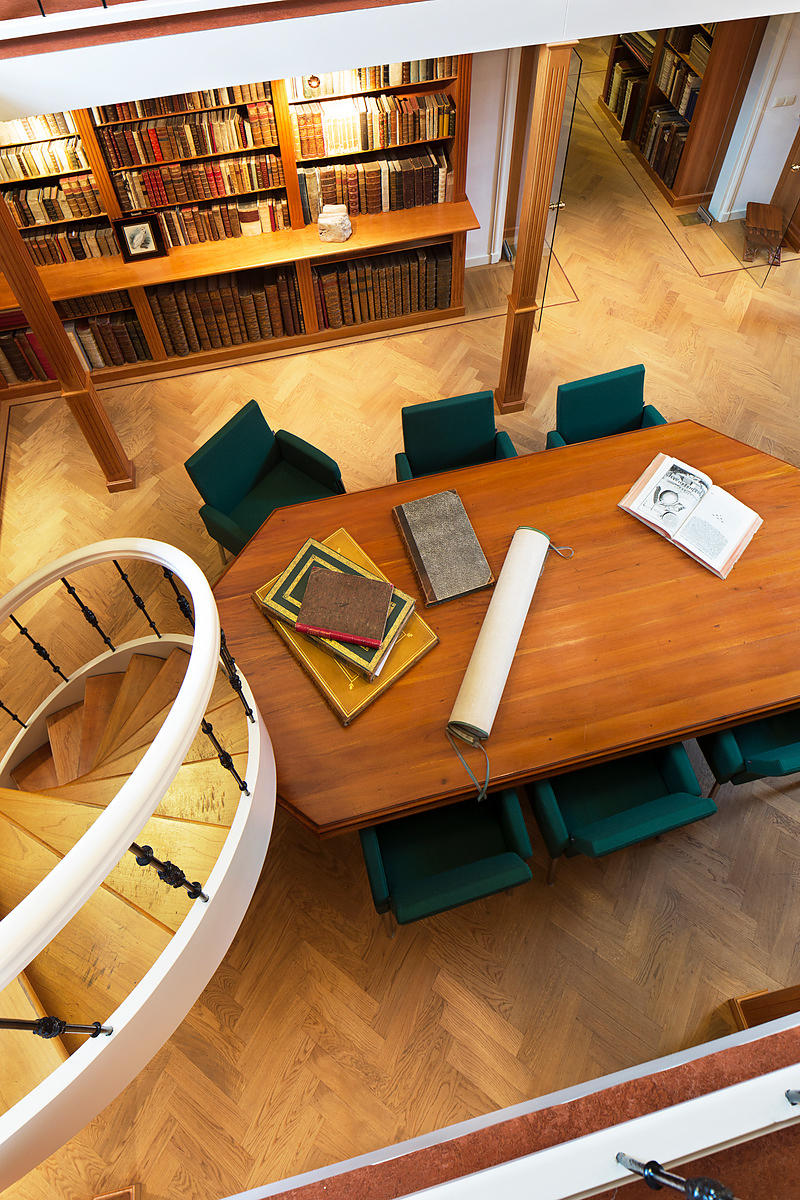 DOUSA, Georgius (Joris van der DOES).
De itinere suo Constantinopolitano, epistola.
Leiden, Officina Plantiniana (Christophorus Raphelengius), 1599. Small 8vo (17 x 11 cm). With the Officina Plantiniana's woodcut compasses device on the title-page. Set in roman, italic and Greek types, with occasional words and lines in Arabic type. Mid 19th-century mottled, tanned sheepskin (cat's paw pattern), richly gold-tooled spine.
€ 8,750
First edition of Georgius Dousa's (1574-1599) own account of his visit to Constantinople (Istanbul) in 1597 and 1598, the main text in the form of a letter he wrote soon after to his father Janus Dousa, rector of Leiden University, supplemented with a few earlier letters (for example, from Meletius Pegas (1549-1601), then Eastern Orthodox patriarch of Constantinople) and Dousa's renditions of 25 Greek and Latin inscriptions that he saw there. He frequently gives the Turkish names of things or people he saw, or quotes what Turkish speakers said to him, rendering the Turkish in both Arabic type and transcribed with the Latin alphabet.
The Italian presses concentrated on missionary printing and other publications spreading the Roman Catholic faith, but the Leiden Arabists, though devote Protestant Christians, appreciated Arabic scholarship and wished to learn from it. The elder Franciscus Raphelengius, who married one of Christoffel Plantin's daughters and took charge of his Leiden printing office when Plantin returned to Antwerp in 1585, became one of the leading European Arabic scholars of his day. His naskh Arabic type became the staple of early scholarly printing in Arabic and the only Arabic type cut outside Italy to see extensive use before Erpenius introduced new types influenced by it twenty years later. The present book is the fourth publication to use Raphelengius's Arabic type and the second book.
With underlining in brown ink. With a few small marginal worm holes mostly at the head and foot of the first two and last two leaves, but otherwise in very good condition. The worming is somewhat more extensive in the endleaves and the inside of the boards, slightly affecting the sheepskin at the corners and spine, but the binding remains good.
Blackmer 496; Göllner, Turcica 2398; Lane, The Arabic type specimen of Franciscus Raphelengius's Plantinian Printing Office, p. xxvi; De Nave, Philologia Arabica 23; Philologia Orientalis 264.
Related Subjects: