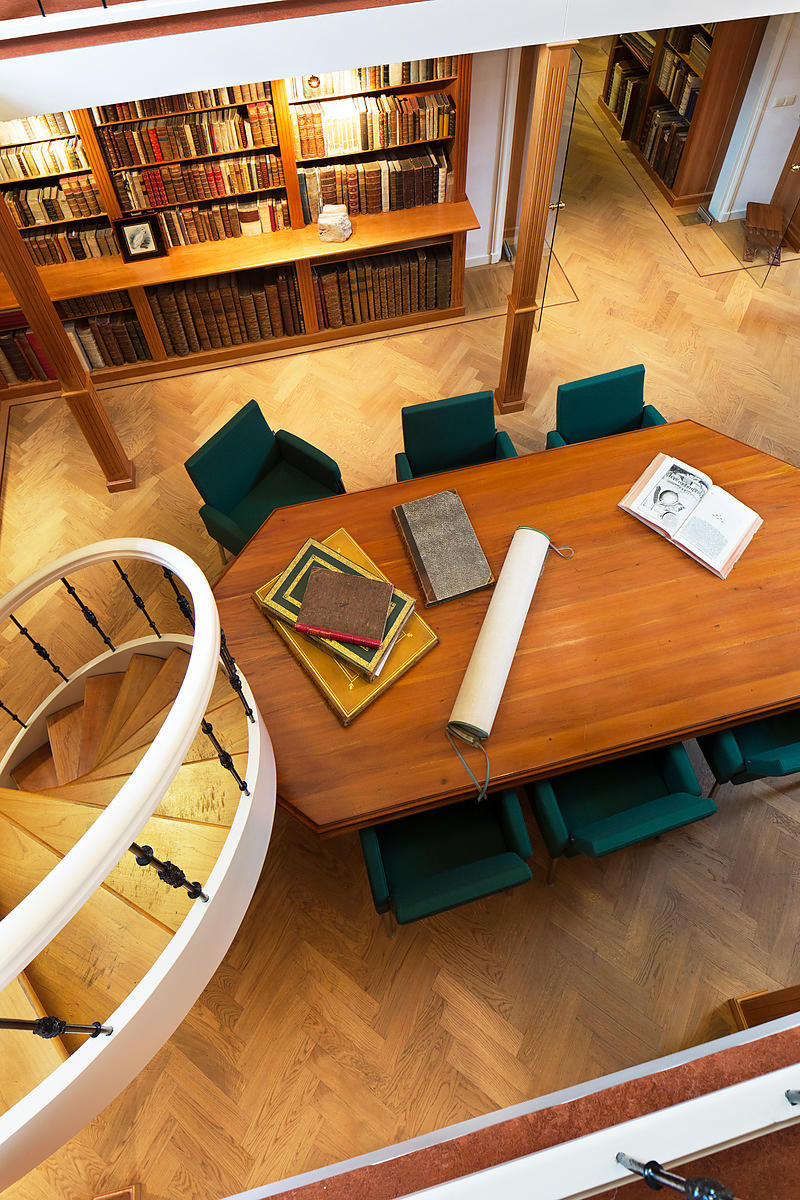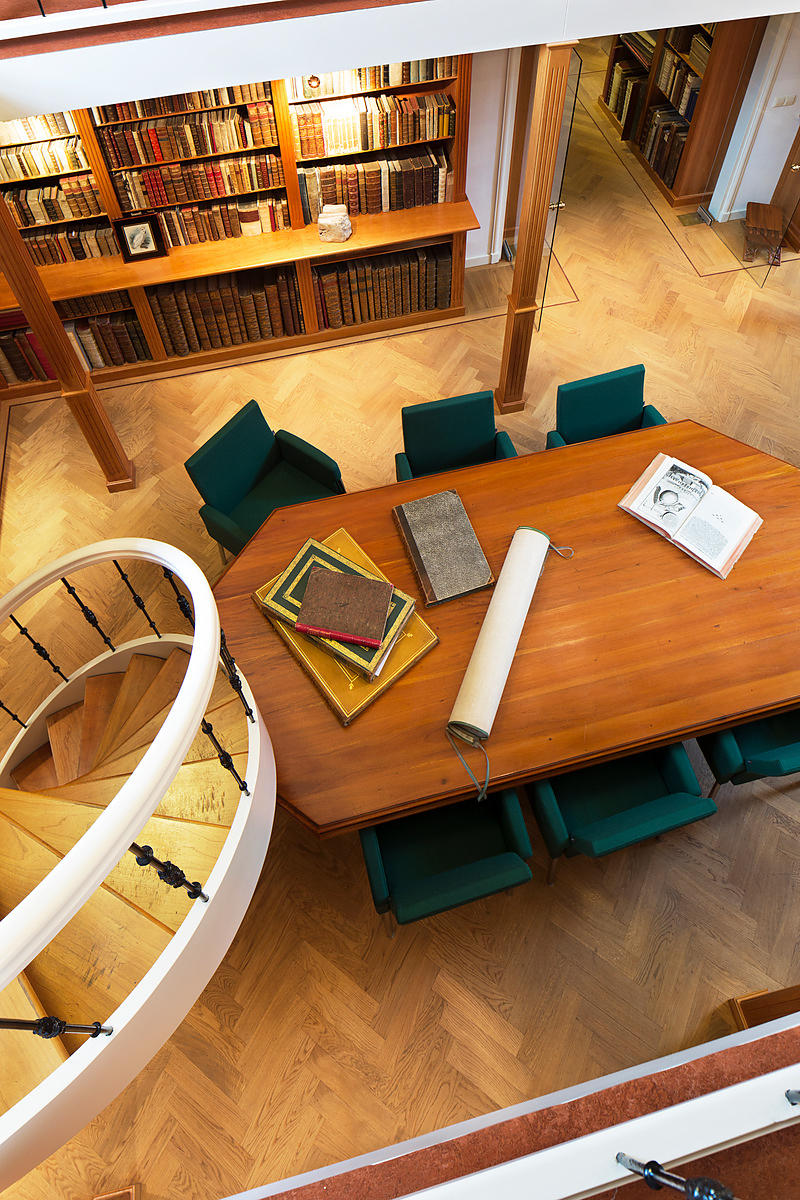 DU BOYS (SYLVIUS), Jean.
In methodum miscendorum medicamentorum, quae in quotidiano sunt usu observationes, ex Graecic, Arabibus, & Neotericis.
Paris, Jaques Kerver, 1572. 8vo. With Kerver's woodcut device on title-page, depicting a unicorn with the family's arms, and a large cast ornament on the otherwise blank last page. Contemporary limp vellum, traces of ties.
€ 4,500
Rare first edition of a pharmaceutical work by Jean Du Boys (ca. 1500-1576), describing everyday medicine as found in the works of the ancient Greeks and Arabs. It gives recipes for different medicines and the attributes ascribed to the medicines and herbs. Jean Du Boys was born at Lille, studied at Louvain and practiced at Valenciennes. In 1562 he became professor at the recently founded University of Douai. He is the author a few other works. As he is occasionally also called Sylvius, he is not to be confused with Jacques Dubois Sylvius (1478?-1555), teacher of Vesalius.
A few marginal water stains and a corner torn off the third leaf, but otherwise in very good condition.
USTC (8 copies); Wellcome I, 1874; for Du Boys Sylvius: De Nave & De Schepper, De geneeskunst in de zuidelijke Nederlanden (1475-1660), p. 59; Hirsch II, p. 221.
Related Subjects: