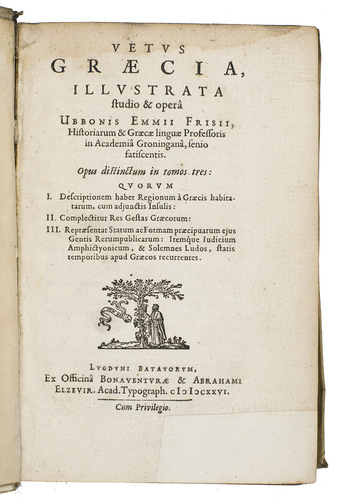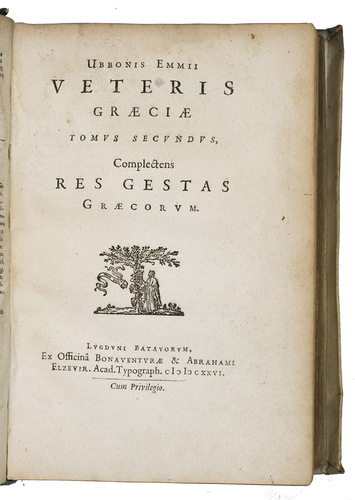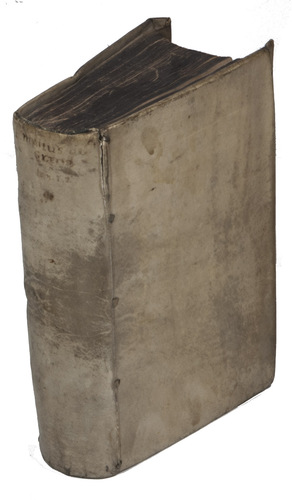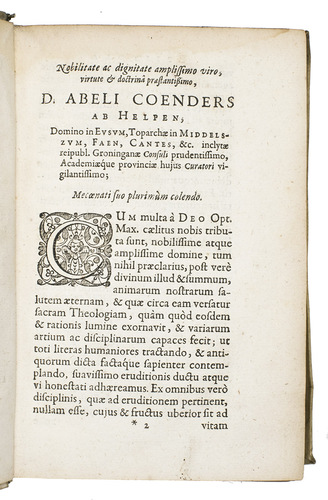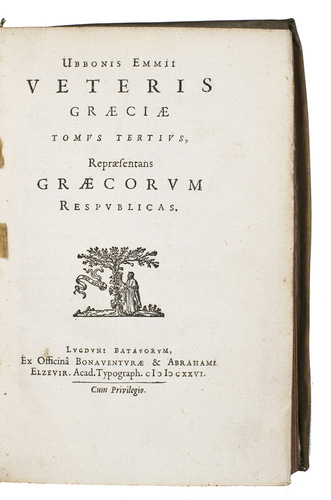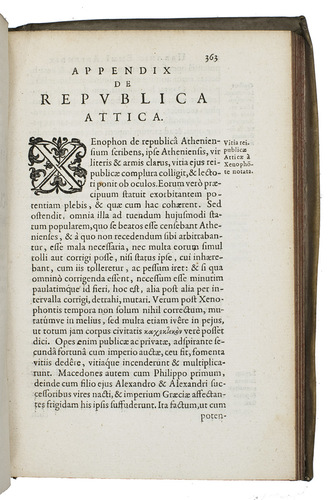 EMMIUS, Ubbo.
Vetus Graecia, illustrata studio & operâ Ubbonis Ebbii. Opus distinctum in tomos tres: quorum I. Descriptionum habet regionum à Graecis habitatum ... II. Complectitur Res gestas Graecorum. III. Representat Statum ...praecipuarum ejus gentis rerumpublicarum ...
Leiden, Bonaventura & Abraham Elzevier, 1626. 3 parts in 2 volumes. Large 8vo. With the printer's device of the Elzeviers on all three title-pages, woodcut initials. Uniformly bound in contemporary vellum. [24] 194, [22]; [4], 536, [32]; [4], 519, 25 pp.
€ 475
First edition of this highly interesting and original work in three parts on the geography, history and form of government of the Greeks, which Ubbio Emmius (1547-1625) composed during the last years of his life, and which was published posthumously in Leiden in 1626 by the Elzevier brothers with a dedicatory introduction is by his son Wessel.
Emmius devoted a large part of his life to writing the history of the Frisian territories. His Rerum Frisicarum historia - the first modern study of Friesland from North-Holland to Denmark - appeared in 6 volumes from 1592 until 1616.
Binding of vol. 2 (containing part 3) slightly dust-soiled and half-loose (front hinge came loose from the book block). Otherwise in good condition. Willems, 252; Rahir, 214.; An account of Emmius life, written by Nicholas Mulerius, was published, with the lives of other professors of Groningen (Groningen, 1638).
Related Subjects: