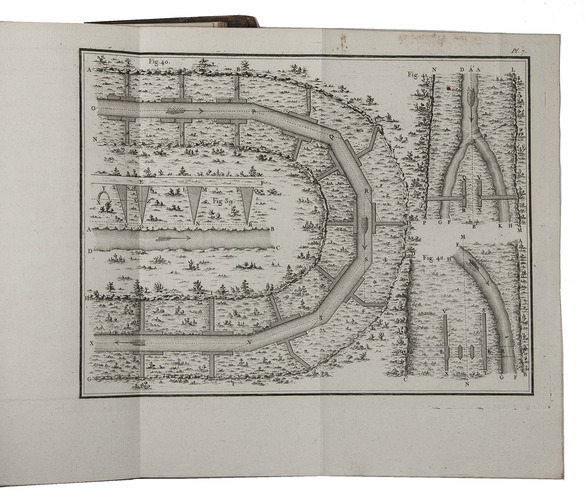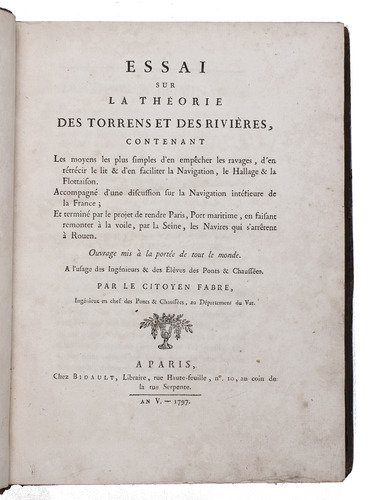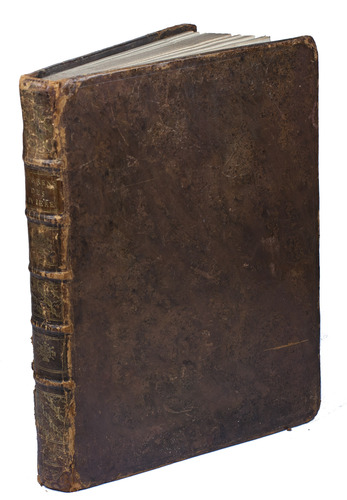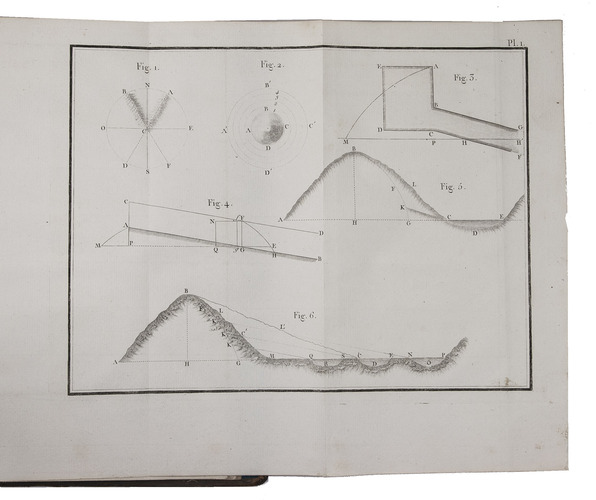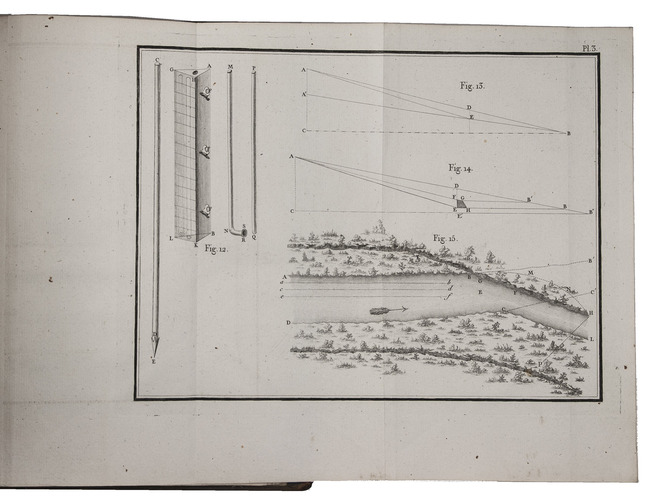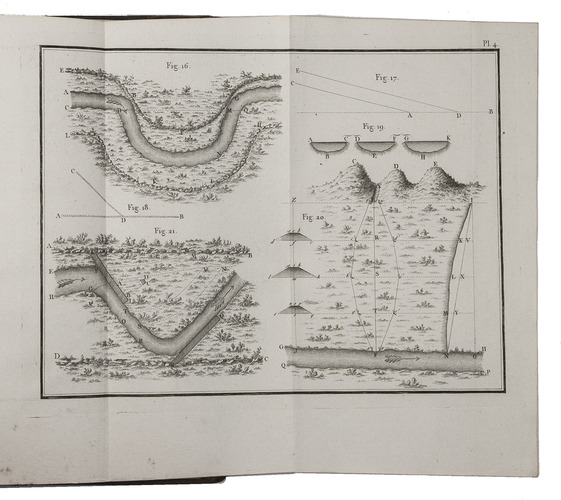 FABRE, Jean Antoine.
Essai sur la théorie des torrens et des rivières, contenant les moyens les plus simples d'en empêcher les ravages, d'en rétrécir le lit & d'en faciliter la navigation, le hallage & la flottaison. Accompagné d'une discussion sur la navigation intérieure de la France; et terminé par le projet de rendre Paris, port maritime en faisant remonter à la voile, par la Seine, les navires qui s'arrêtent à Rouen.
Paris, Bidault, 1797. 4to (29 x 21.5 cm). With 8 folding engraved plates, showing how to determine the drop of a river, the contents of water, how to change currents, how to create different effects with different dyke constructions, etc. Contemporary mottled calf, gold-tooled spine, in the style of Bradel & Derôme. [4], XXXII, 284 pp.
€ 750
Rare work on rivers, torrents and inland navigation. Jean Antoine Fabre (1749-1834), an hydraulic engineer, systematically describes the origin, conditions of rivers and torrents and offers advice on how to change their course and/or prevent them from causing damage. He argues against the deforestation of mountain slopes, gives advice on how to cultivate agricultural areas on hillsides and discusses different dyke constructions. In the third part of his work, he deals with inland navigation and gives a survey of the situation on several French rivers. He finally launches a plan to transform Paris into an harbour by forcing the current to deepen the rather shallow Seine, thereby enabling larger ships to reach the capital.
A few leaves slightly foxed, pages 137-141 with lower margins/corner damaged; binding slightly rubbed, some repairs to spine. A well preserved copy with ample margins of this intriguing work on hydrology and navigation. Brunet II, col. 1148; Ward 765; for Fabre: Poggendorf I, col. 711.
Related Subjects: