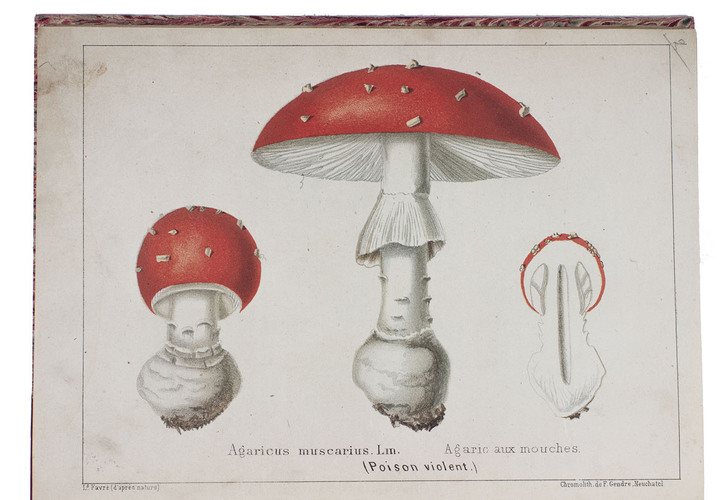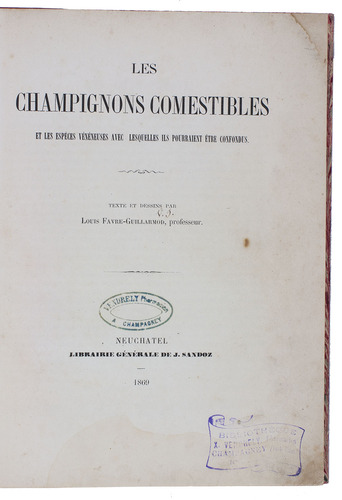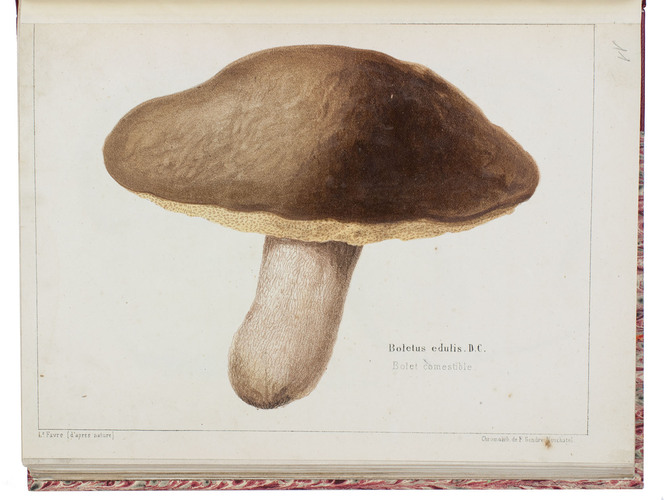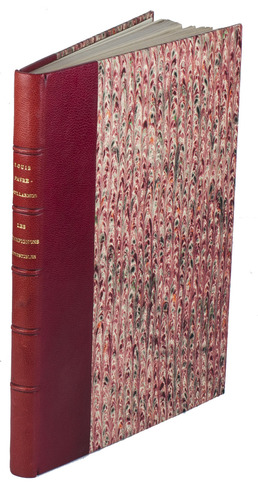 FAVRE-GUILLARMOD, Louis.
Les Champignons Comestibles et les espèces vénéneuses avec lesquelles ils pourraient ètre confondus.
Neuchatel, J. Sandoz; Paris, Librarie Agricole de la Maison Rustique, 1869. 2 parts in 1 volume. 4to. With 41 chromo-lithographed plates. Modern half morocco. 53, [2]; 9, [1 blank], 47, [1] pp.
€ 500
Very rare monograph on edible and inedible mushrooms, written by the famous professor Louis Favre-Guillarmod (1822-1904). This book is the first edition of the complete text, the first part being a reprint of the 1861 edition, which describes mushrooms from the Canton of Neuchatel in Switzerland. The second part has a new introduction in which the author states that after eight years he wants to give extra information to the public because many problems occurred with people not knowing which mushrooms could be eaten.
In part two, p. 11 and its plate are misbound (between pp. 44 & 45). Waterstain in lower margin, some leaves repaired, a few annotations in ink, library stamps on title-page. Ekama, p. 407; KVK (1 copy); WorldCat (5 copies); cf. Kelly, p. 76 (1st ed., part 1 only).
Related Subjects: