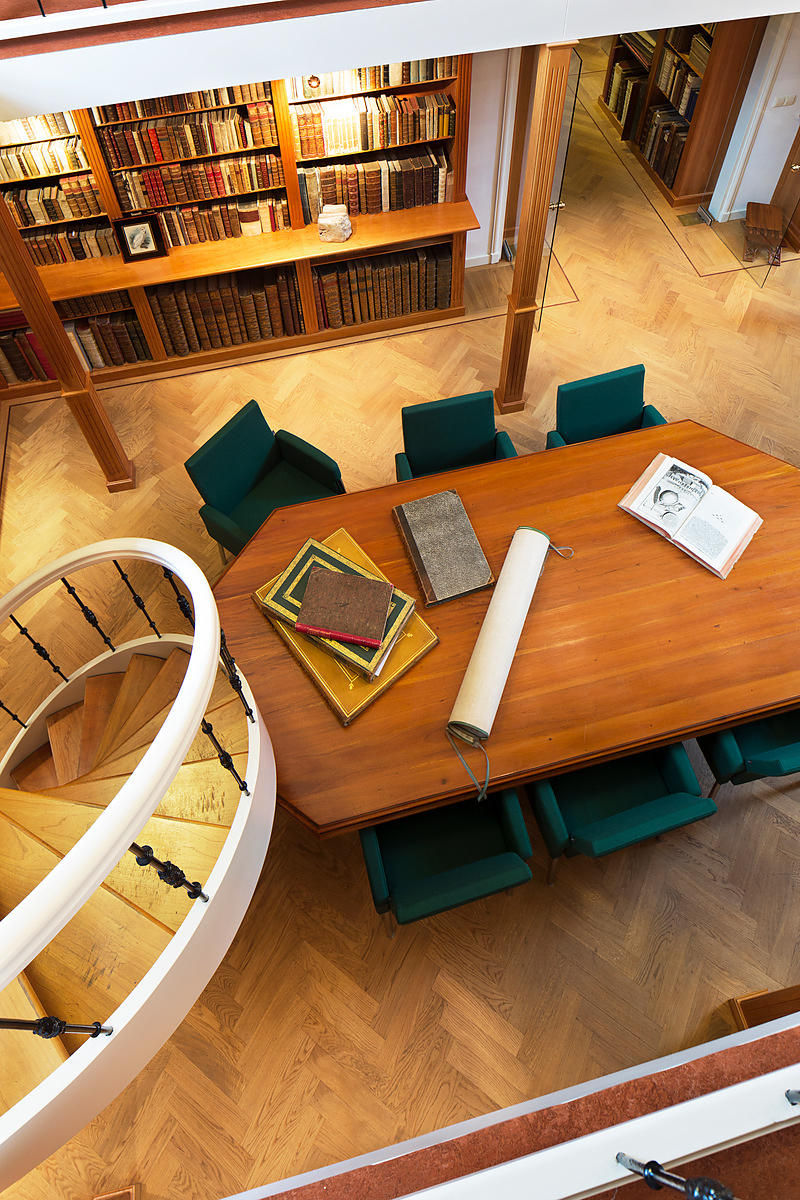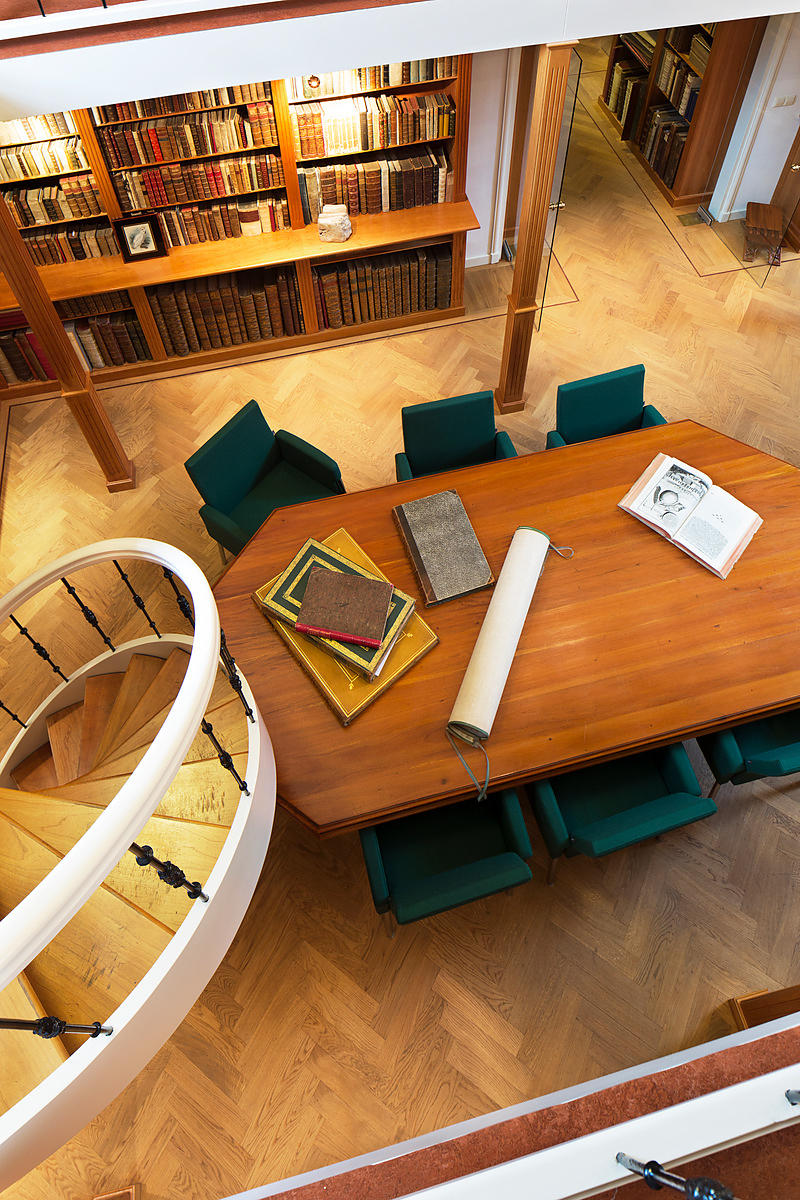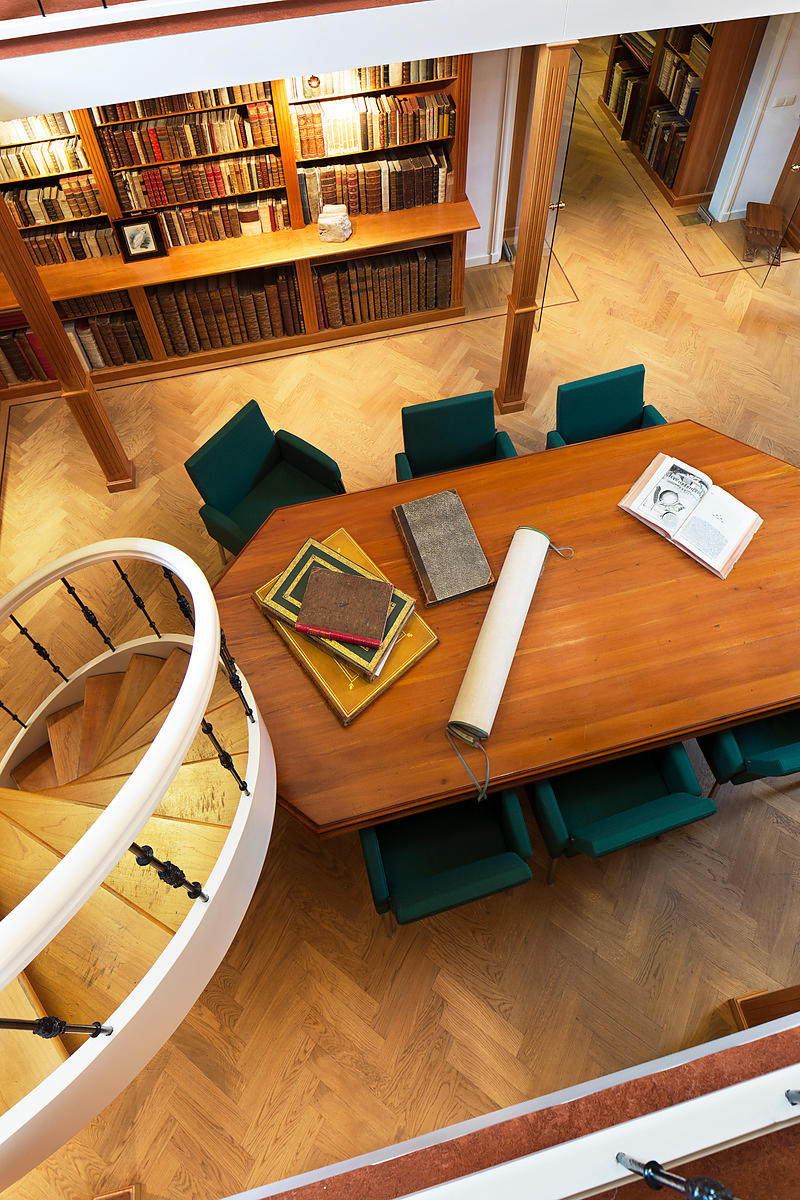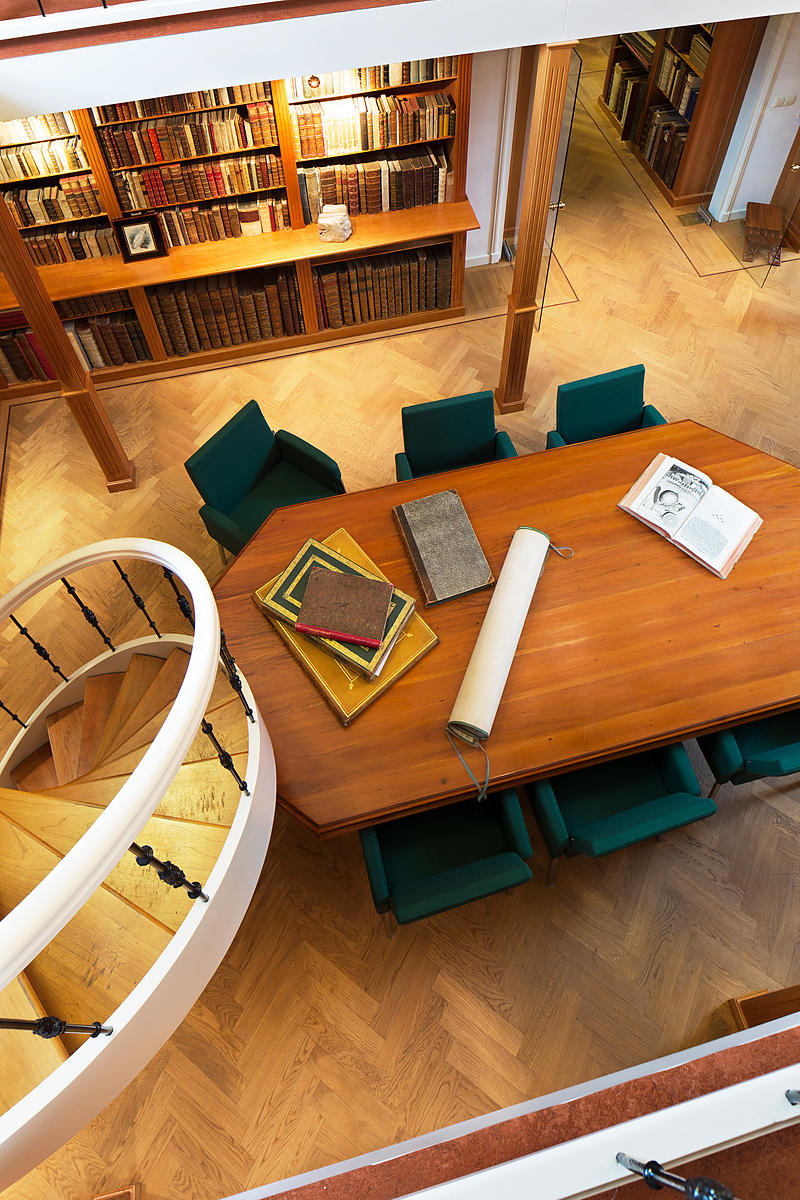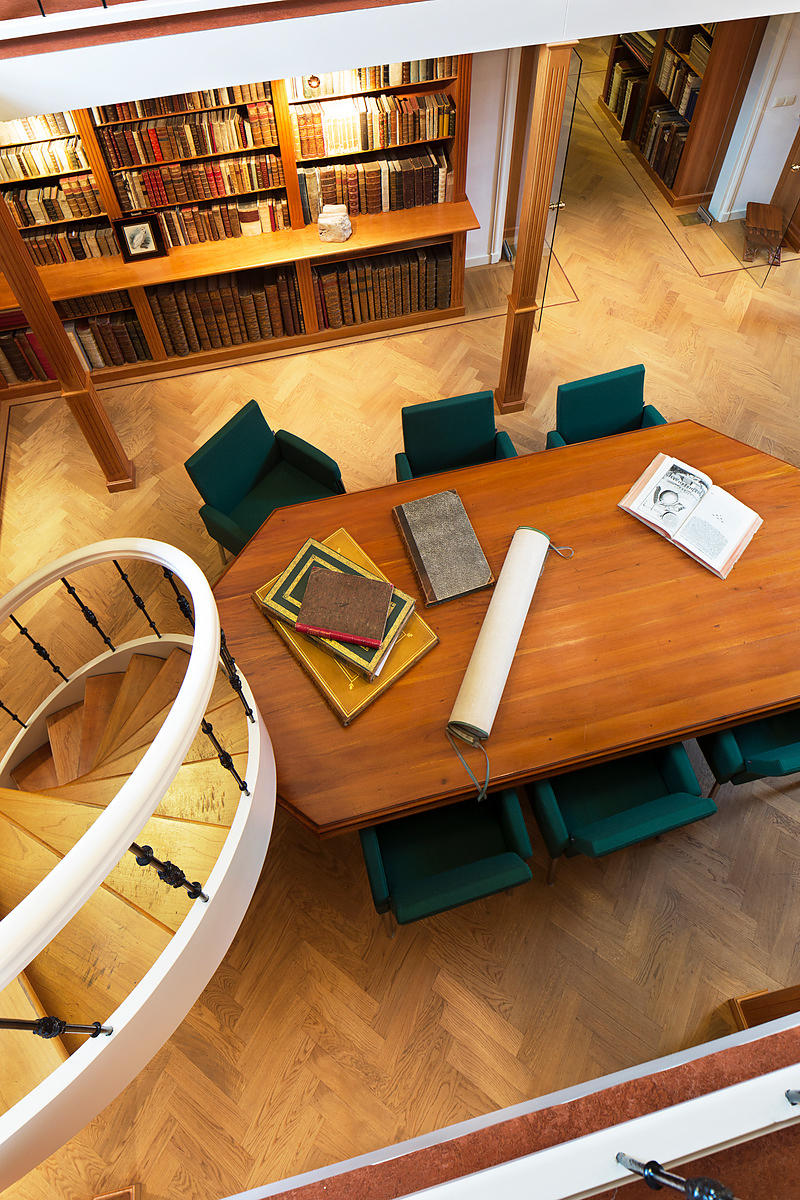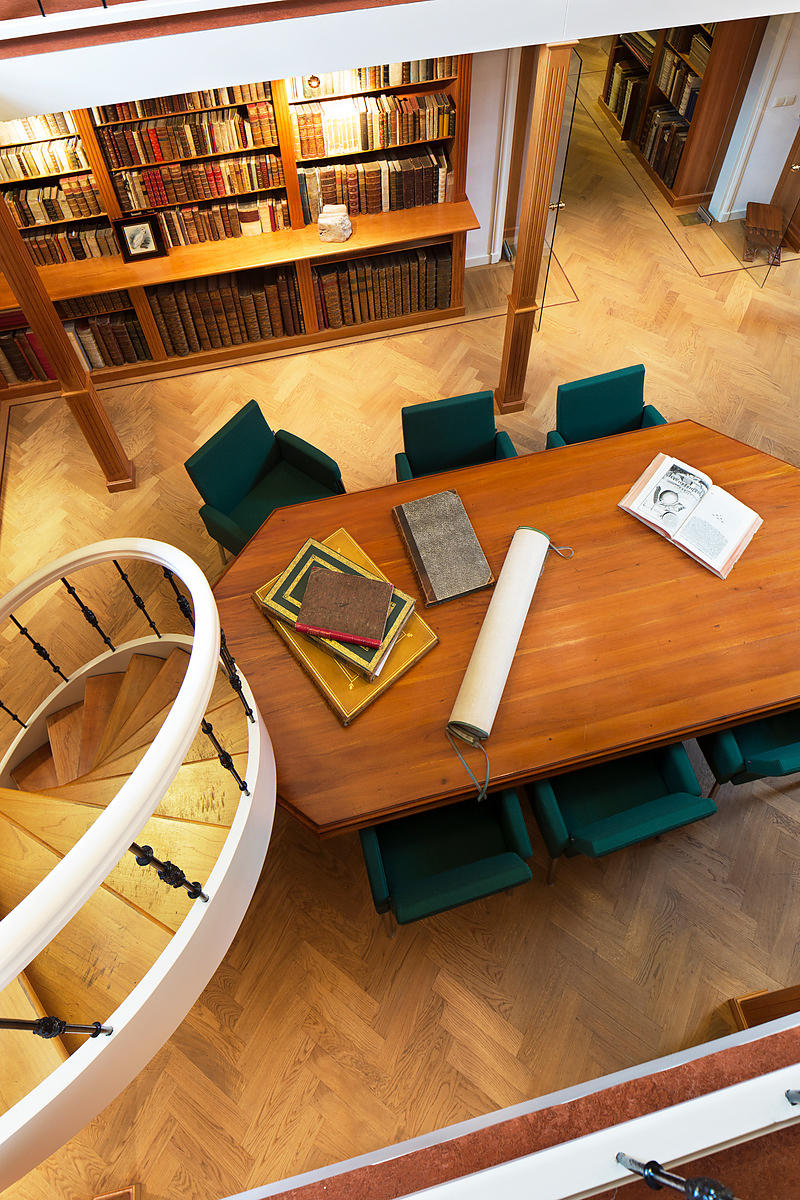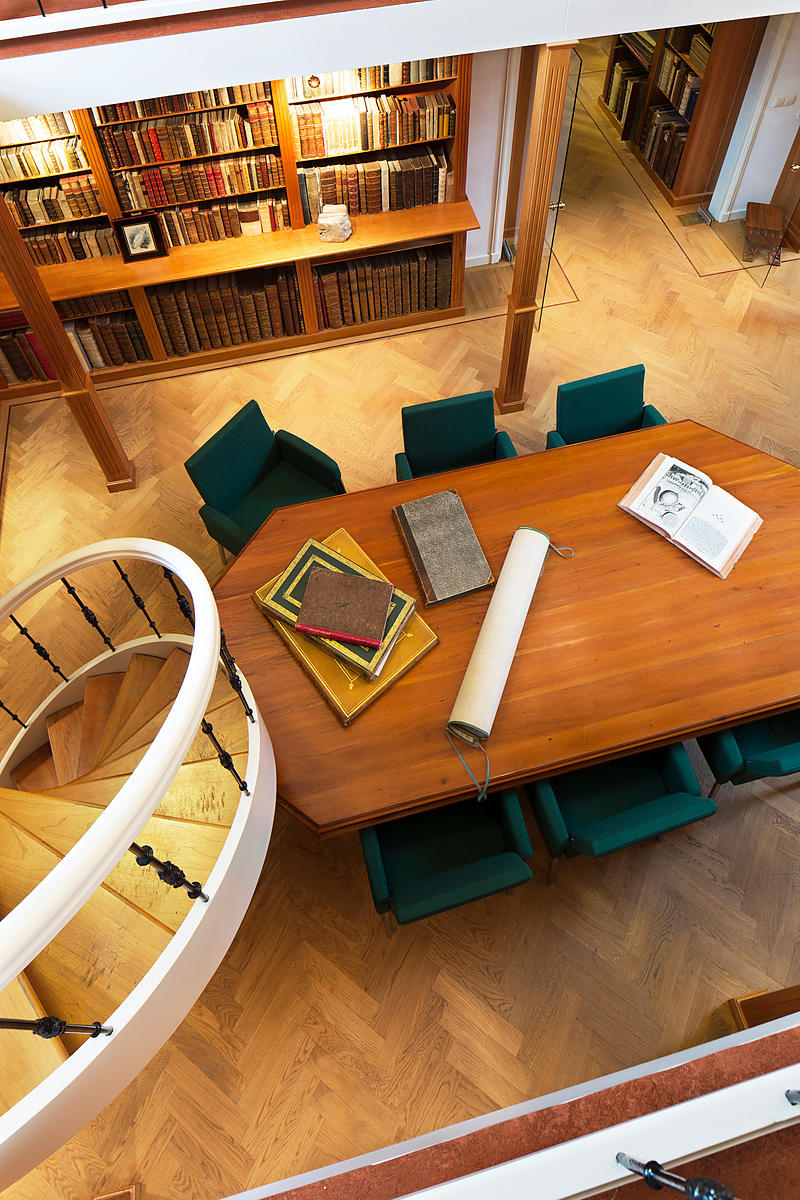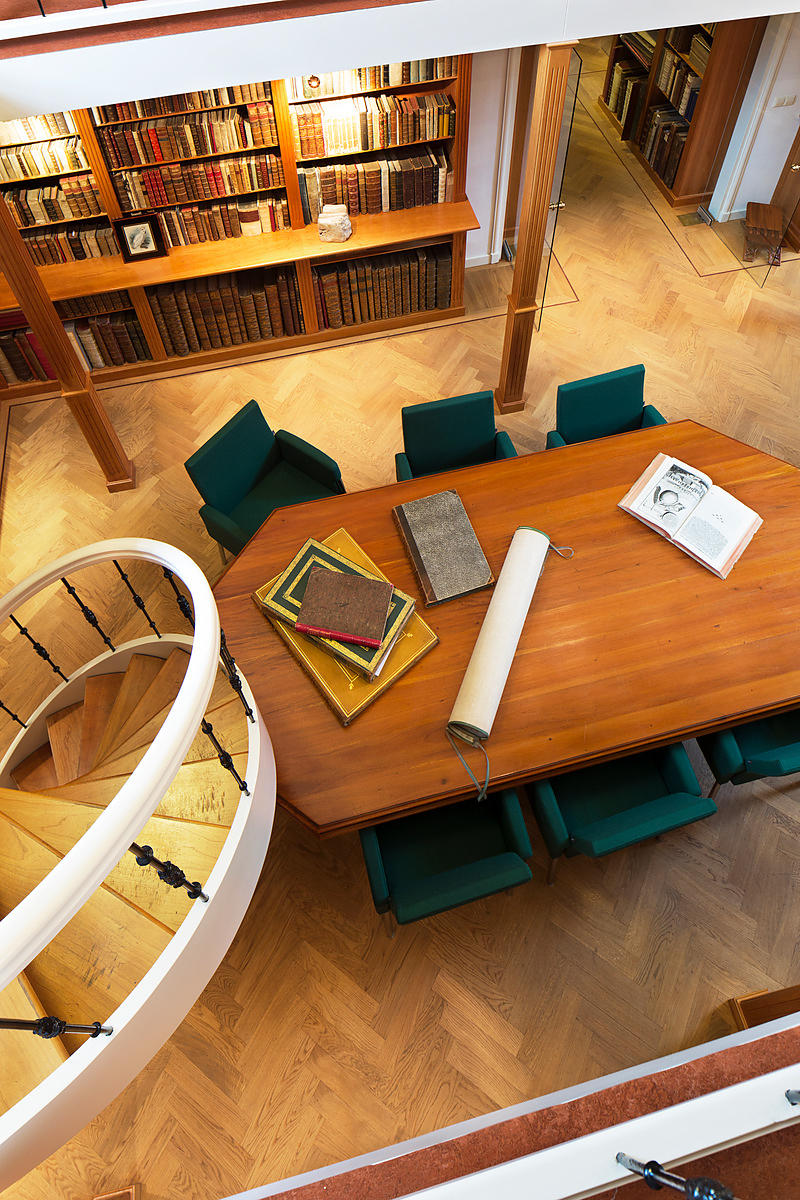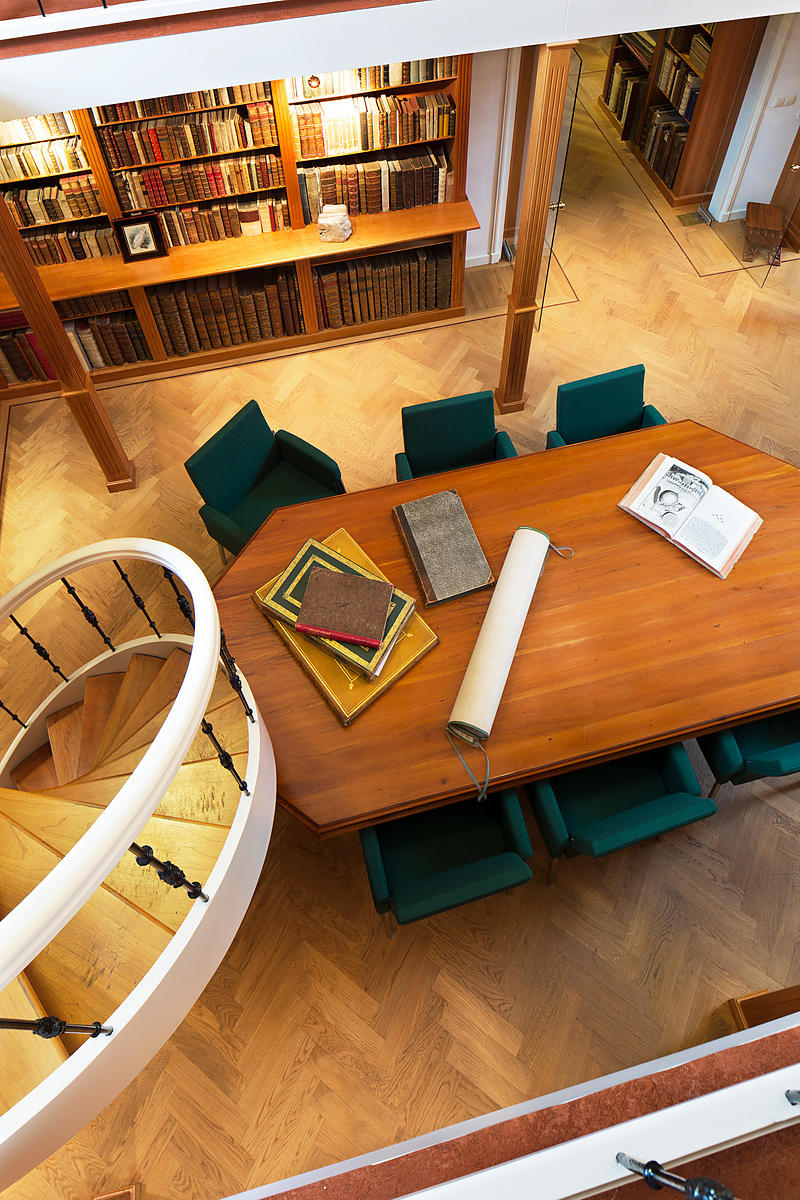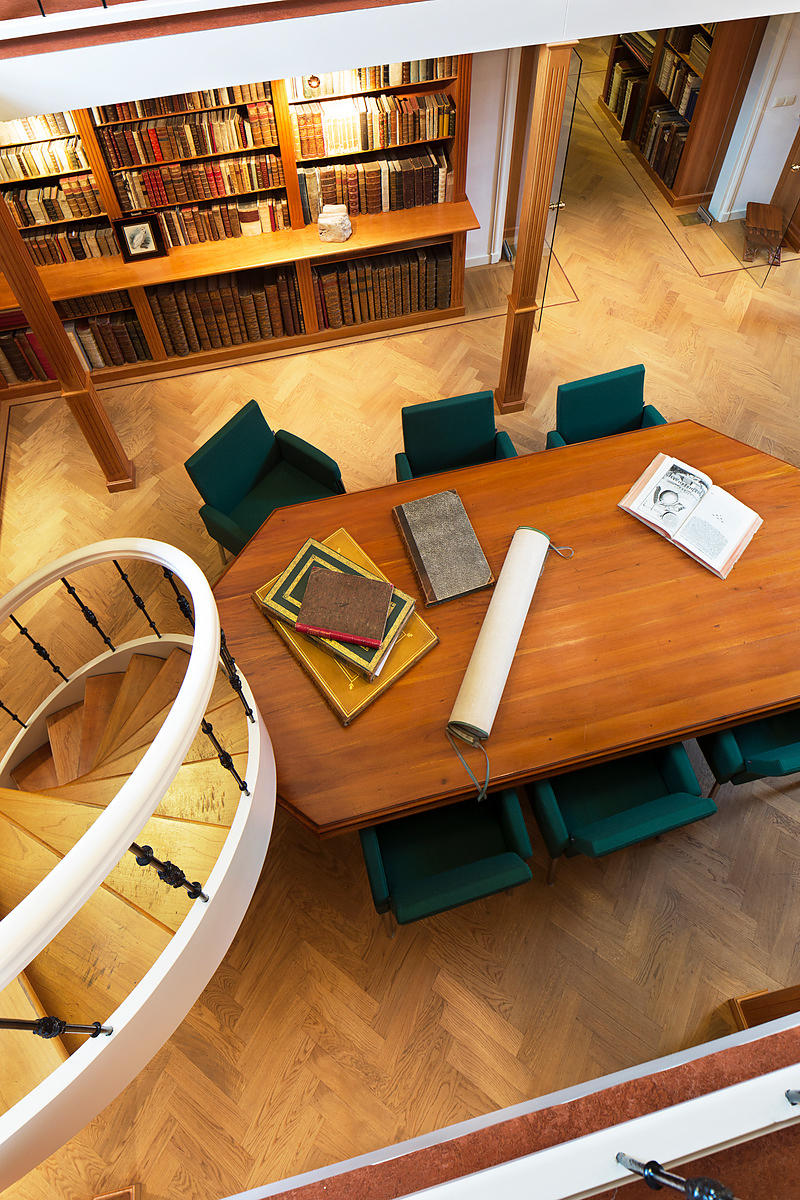 FER, Nicolas de.
Introduction a la geographie avec une description historique sur touttes[!] les parties de la terre. Seconde edition. Augmentée des longitudes et latitudes des principales villes, suivant les dernieres observations.
Paris, chez l'auteur, [1716-]1717. ca. 19 x 12.5 cm. Completely engraved work, with two hand coloured title-pages, 5 hand coloured folding maps and one folding illustration showing three globes. With detailed head- and tailpieces and decorated initials throughout. Reddish-brown painted calf with a gold-tooled quadruple fillet frame and small gold-tooled ornamental corner pieces on both boards, sewn on 5 supports, with 5 (false) raised bands on the modern gold-tooled spine with the original gold-tooled red morocco title label in the second compartment, marbled edges and a blue/green ribbon marker. (Re-)bound by Luigi Defilippi in Turin. [1], [1 blank], [1], [1 blank], 197, [9] pp.
€ 1,950
Rare second enlarged edition of Nicolas de Fer's introduction to geography, the first edition to be published with the 6 maps. Pastoureau notes that the first edition contained no maps or illustrations and that 6 (as present in our copy) were added to the 1717 edition and that "this small work of general geography" has the particularity of not being printed typographically, but entirely engraved and printed intaglio. The 1717 edition is the only one of three editions to have been published by De Fer himself in its most complete state, thus including the 6 maps. A third edition, almost identical to the second, appeared after 1717/1720 with "chez Danet" added to the 1717 imprint.
Nicolas de Fer (1646/47?-1720) was a French cartographer, official geographer to Louis, Dauphin of France, Philip V of Spain and Louis XIV of France and a publisher of maps and geographical works. He was one of the largest producers of maps of the seventeenth century
With a small bookbinder's label on the second free flyleaf "Luigi Defilippi legatore Torino" and a small folded blank (except for a short manuscript note in Italian(?)) leaf used as a bookmark between pp. 62-63. Rebacked and with modern endpapers, the edges and corners of the boards show slight signs of wear, the marbling of the edges is slightly faded, slightly foxed and browned throughout. Otherwise in good condition. Pastoureau, les atlas français, Fer XI B p. 216; Phillips 561 (calls for maps dated 1740, ours all dated 1717 in accordance with Pastoureau); WorldCat 1327553760 (1 copy), 492218553 (1 copy), for the author: Pastoureau, les atlas français, chap. 13, pp. 167-169.
Related Subjects: