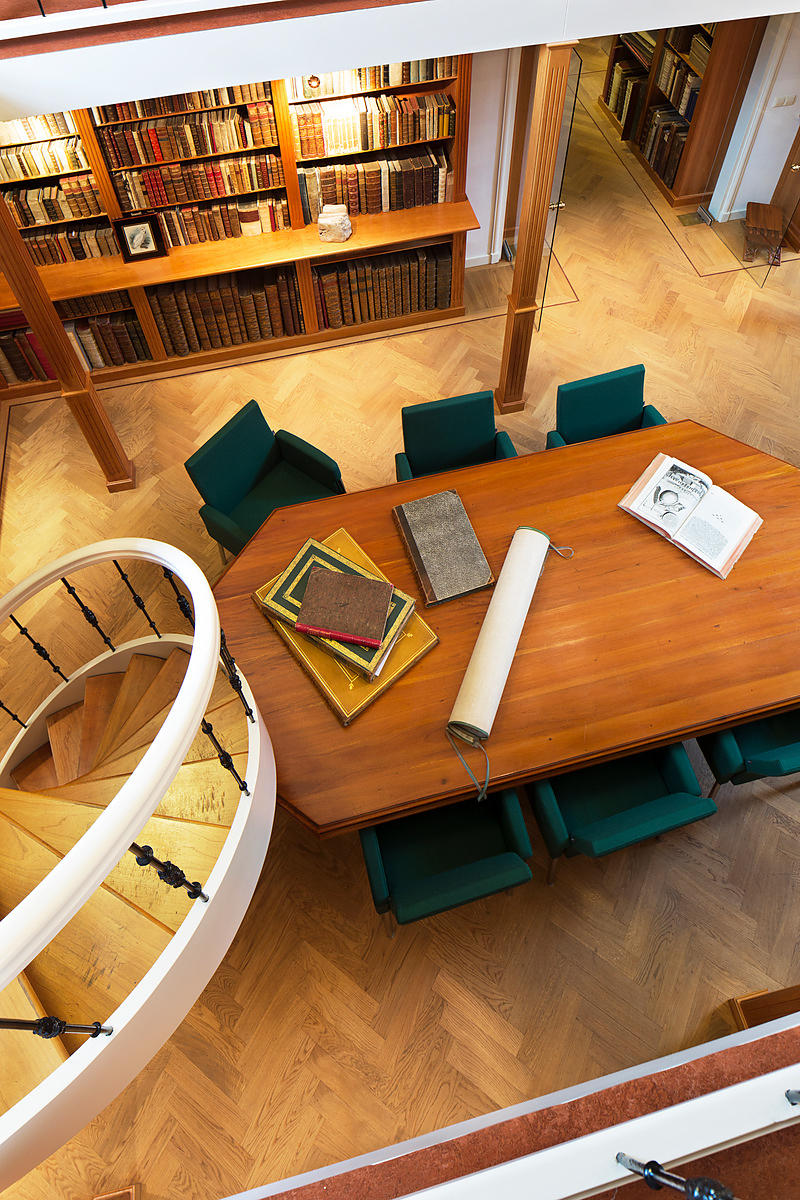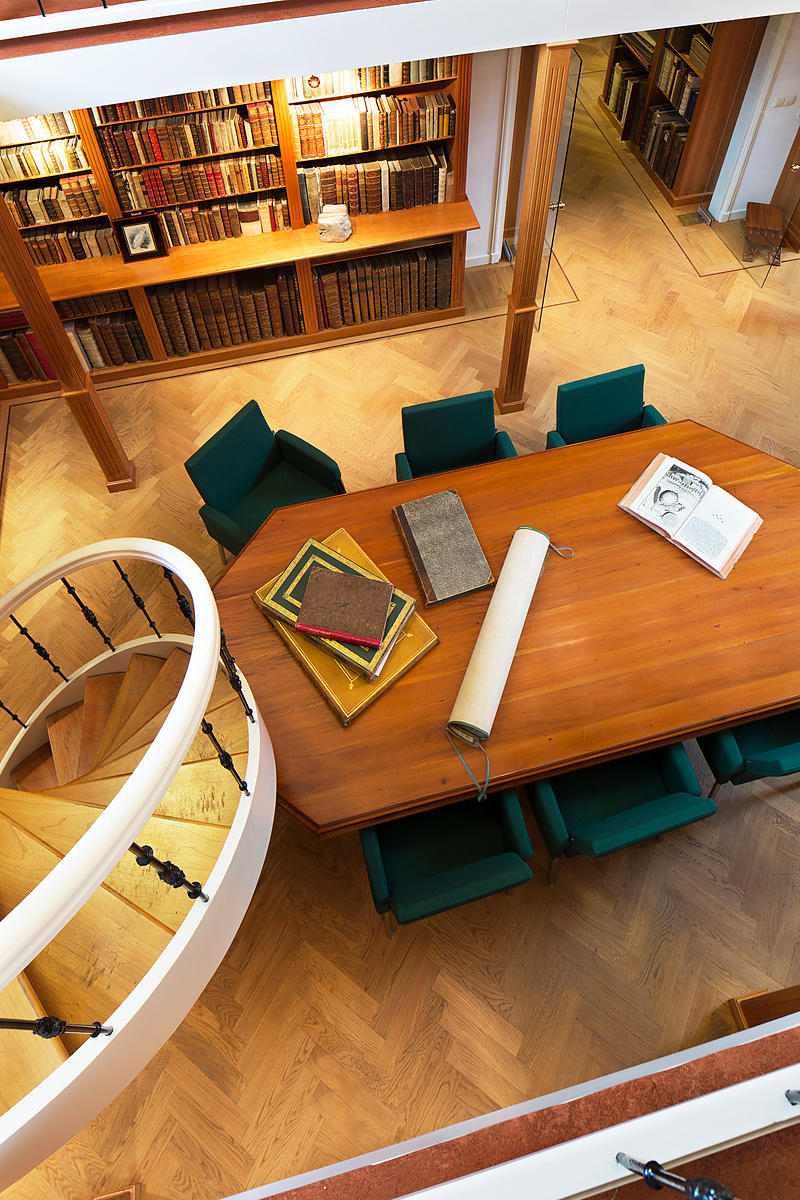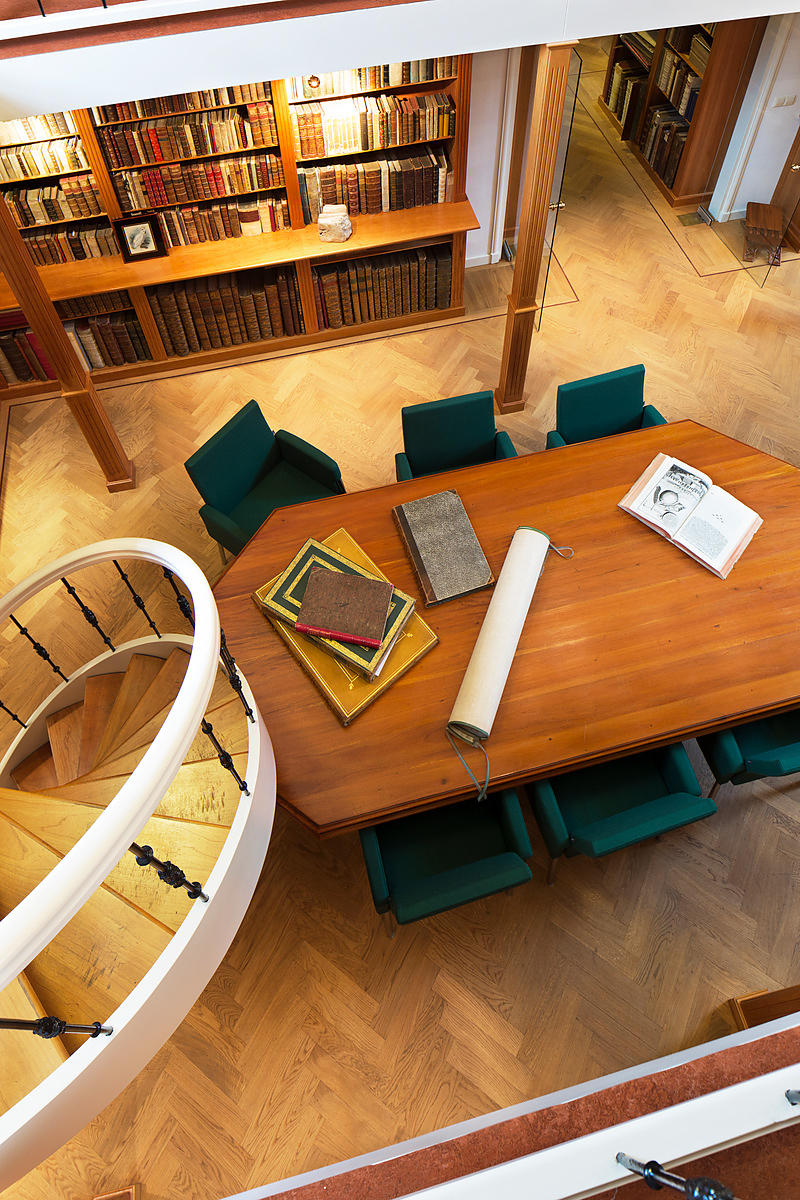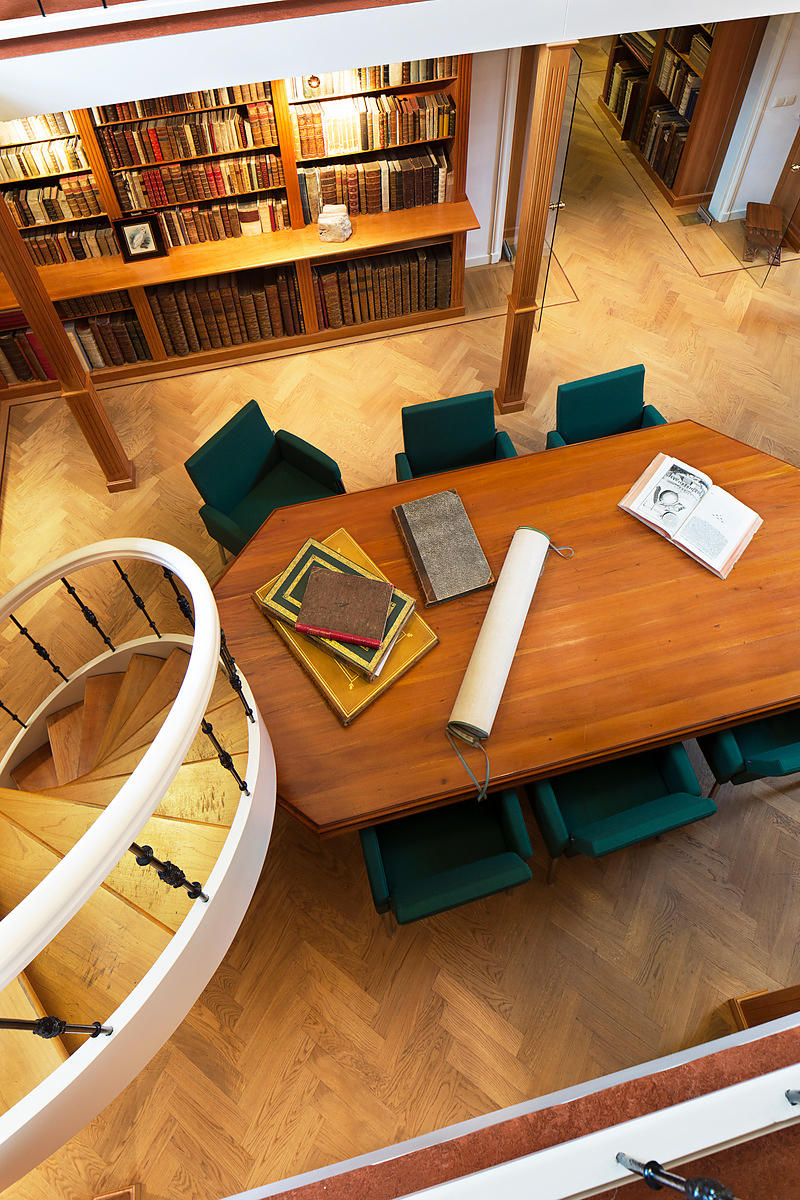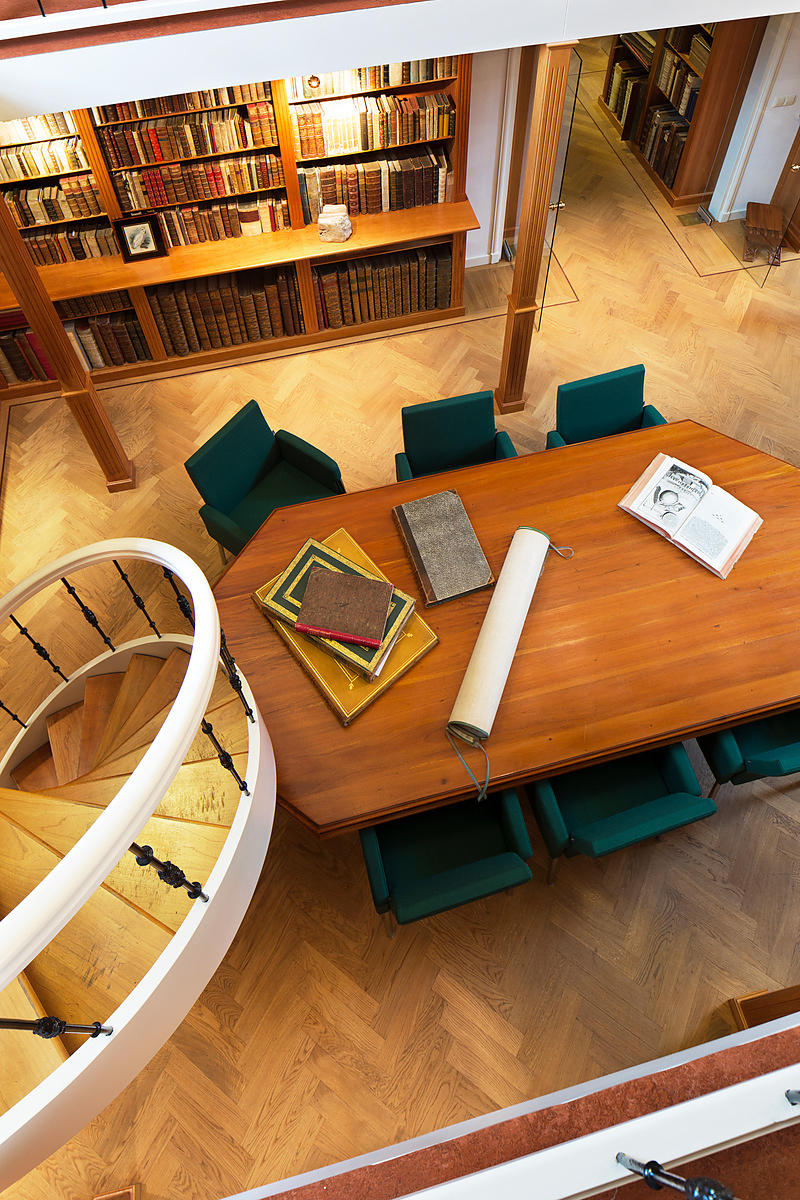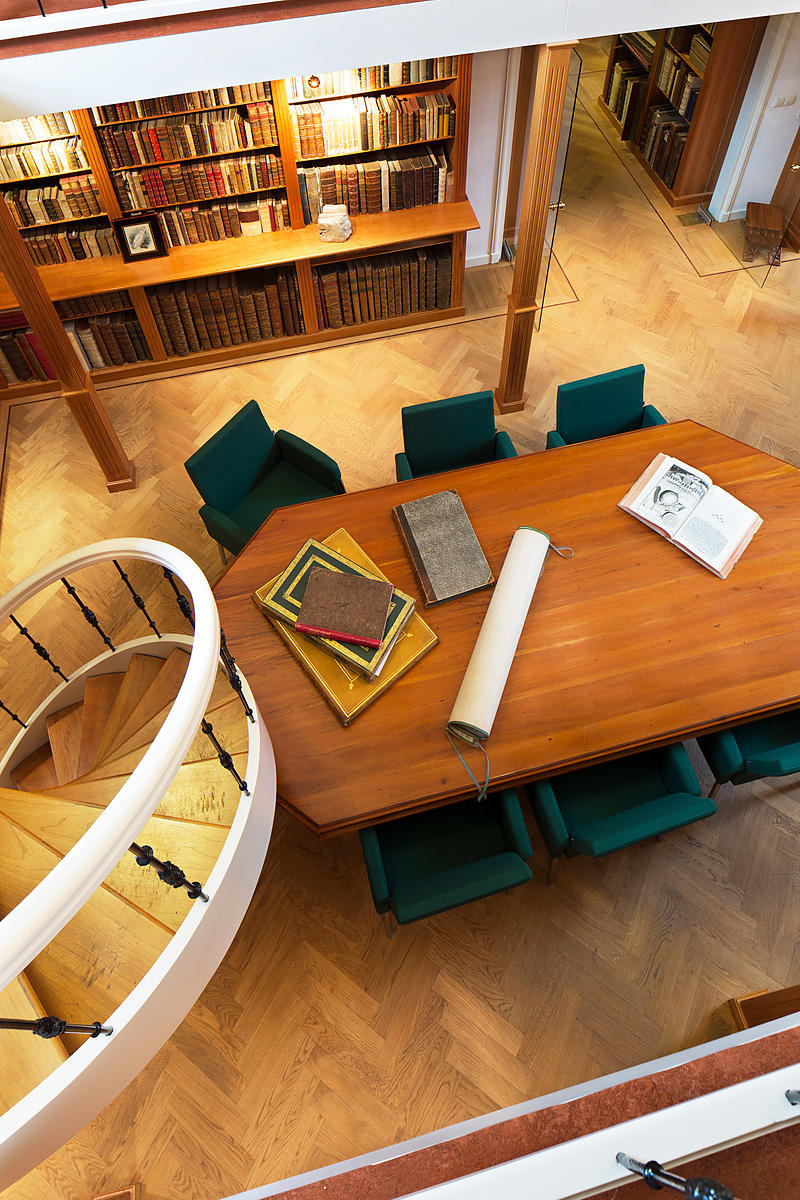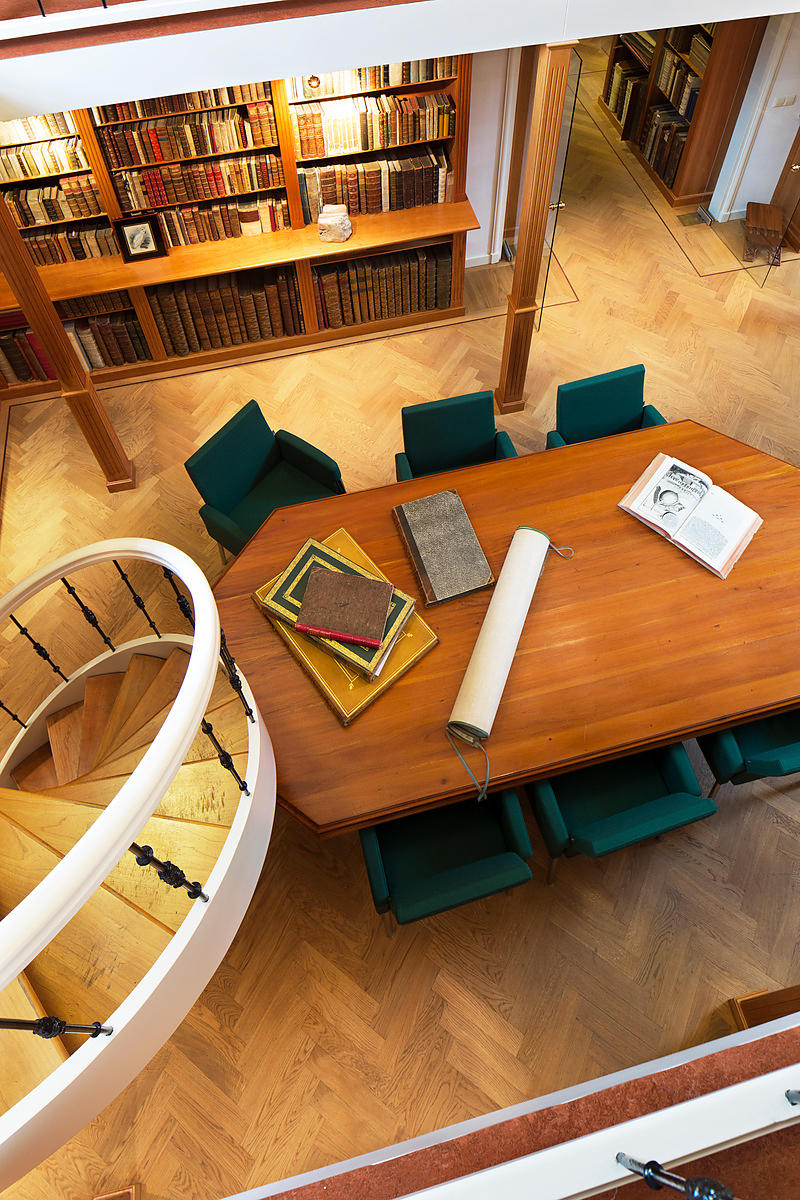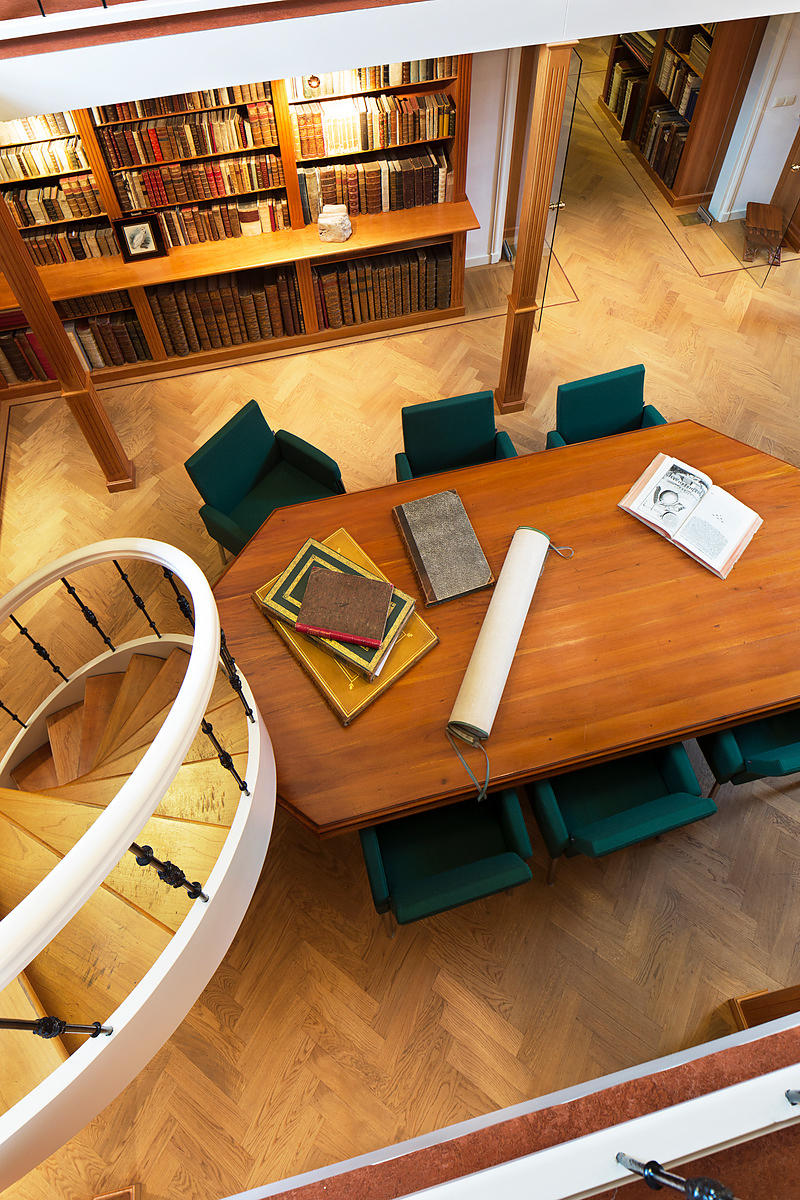 FREITAG, Adam.
Architectura militaris nova et aucta, oder Newe vermehrte Fortification, ...
Leiden, Bonaventura and Abraham Elzevier, [1630-]1631. 3 parts in 1 volume. Folio (31 x 20 cm). With engraved general title-page, 35 double-page engraved plates containing 185 numbered figures and 8 double-page letterpress tables. 18th-century vellum.
€ 6,500
Rare first edition of the best, most detailed, best illustrated and most influential handbook of fortification from the Dutch golden age and an ambitious piece of book production from the early years of the Elzeviers' printing office, in the original German. The text is divided into three "books", the first covering the origins, development and most recent improvements in the art of fortification, the second systematically presenting the various forms of fortification in a wide variety of shapes, and the third on offensive and defensive tactics of siege warfare as well as the furnishing and maintenance of fortifications. The plates show (and the text discusses) not only the fortifications themselves, with plans, sections and perspective views, but also bridges, gates, barriers, tools for digging, construction and demolition, artillery, etc. It therefore gives remarkable insights into the working techniques and tools ca. 1630. The lexicon in vol. 1, pp. 5-13, gives terminology for fortification and related fields in French, German, Dutch and Latin and remains an essential source for the subject.
With the lower left corner of the title-page restored, slightly affecting the image, small worm holes at the foot of the gutter in parts of the book, an occasional sheet slightly browned and an occasional minor spot or stain, but still in good condition and only slightly trimmed, leaving generous margins. With a small hole in the vellum at the head of the back board and a few minor stains. A rare and well-illustrated seminal work on fortification and siege warfare.
Copinger 1770; Jähns II, 117; cf. Cockle 836; Sloos, Warfare 8021, 8022 & 8065; STCN (2 copies).
Related Subjects: