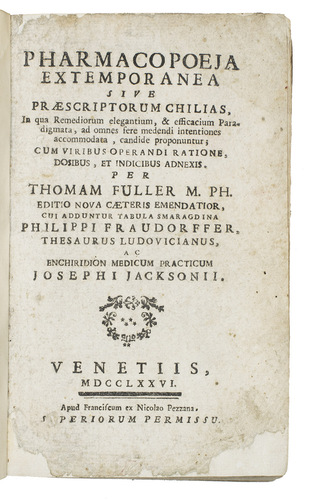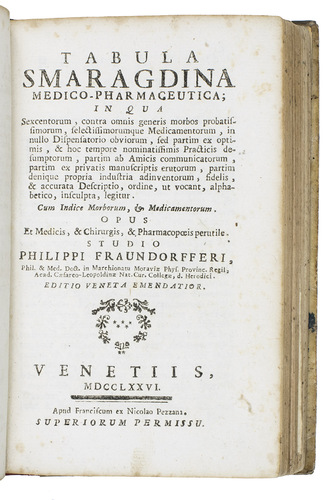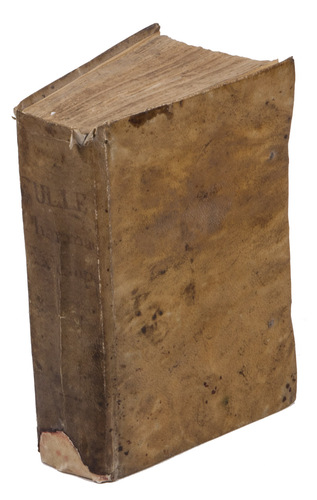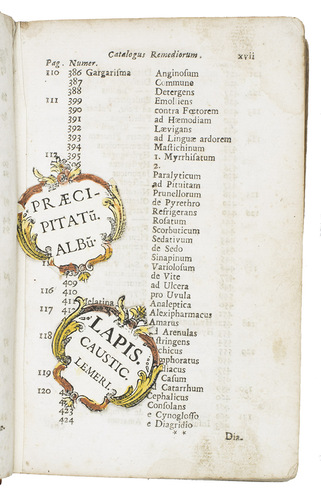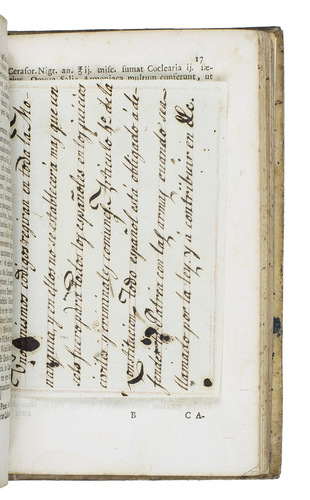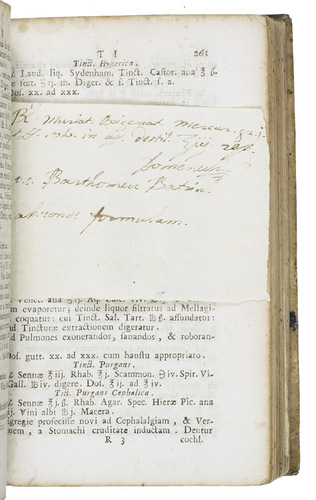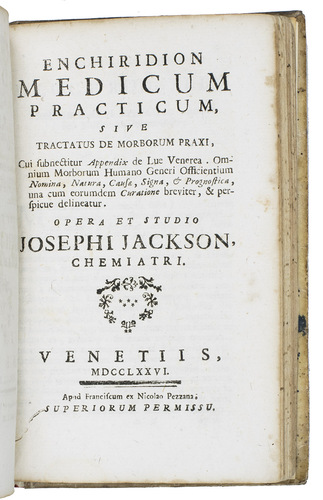 FULLER, Thomas
Pharmacopoeia extemporanea sive praescriptorum chilias ... Cum viribus operandi ratione, dosibus, et indicibus annexis. Editio nova caeteris emendatior, cui adduntur tabula smaragdina Philippi Fraudorffer, thesaurus Ludovicianus, ac Enchiridion medicum practicum Josephi Jacksonii.
Including: (2) FRAUNDORFFER, Philippus. Tabula Smaragdina Medico-Pharmaceutica; in qua sexcentorum, contra omnis generis morbos ... medicamentorum ...
Including: (3) CHRISTIANUS, Wolfgang. Thesaurus Ludovicianus, sive compendium materiae med. ...Including: (4) JACKSON, Josephus. Enchiridion medicum practicum, sive tractatus de morborum praxis, cui subnectitur appendix de lue venera ...Venice, Franciscum and Nicolao Pezzana, 1776. 8vo. With a general title-page and 3 part-titles, each with the same woodcut vignette. Vellum over thin boards, manuscript title on spine. XXXII, 302, [2 blank]; 184; 79, [1 blank]; 112 pp.
€ 650
One of many editions in the original Latin, some printed in England and some on the continent, of the very popular Pharmacopoeia extemporanea by the English physician and doctor Thomas Fuller (1654-1734), first published in 1702. It contains remedies for numerous ailments, from recipes for antimonial ale and stomach wine to various pills and powders. In 1710 Fuller, warned of a pirated English translation of his work, reluctantly published an English edition himself. This translation of the Pharmacopoeia extemporanea caused quite a stir by giving away medical recipes previously guarded jealously by doctors. It was subsequently translated into French and German and published in Venice, Lausanne, Louvain, Amsterdam and Paris.
Included and mentioned on the title-page are the following three works, each with a separate title-page with the same imprint (Venice, Franciscus and Nicolao Pezzana, 1776), which are included in all Venice editions.
Ad 2: A collection of prescriptions. The first edition of this Tabula, which Philip Fraundorffer (1663-1702) first published in 1699 together with Joh. Abr. Mercklin contained 800 prescriptions; the present edition, no longer naming Mercklin, contains 600 prescriptions.
Ad 3: Venetian edition of a compendium of information based on selected works on materia medica by Daniel Ludwig (1625-1680), physician at the Gotha court, who published several works on pharmacology and related subjects. This compendium was prepared by Wolfgang Christianus (d. 1745) and first published in 1707.
Ad 4: A medical compendium first published in 1697, including an appendix on venereal diseases.
With several loosely inserted manuscript slips by more than one hand. Head and foot of spine damaged, some smalls stains on the vellum. With a stain on the title-page of ad 3. Otherwise in good condition. Ad 1: Wellcome III, pp. 75-76; cf. Blake, p. 163 (1722 Venice edition, also 4 parts in 1 volume). Ad 2: cf. Blake, p. 160 (other editions); Wellcome III, pp. 64-65 (1754 Venice edition, probably also part of Fuller's Pharmacopeia extemporanea). Ad 3: Wellcome II, p. 345; cf. Blake, p. 88 (other editions). Ad 4: cf. Blake, p. 232 (other editions); Wellcome III, p. 336 (1772 Venice edition, probably also part of Fuller's Pharmacopeia extemporanea).
Related Subjects: