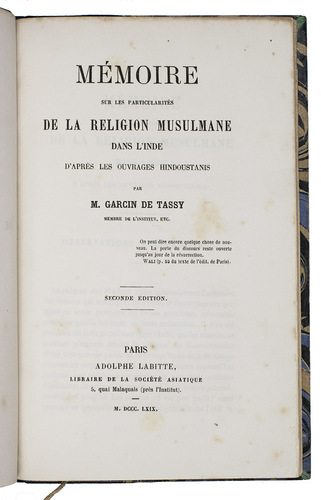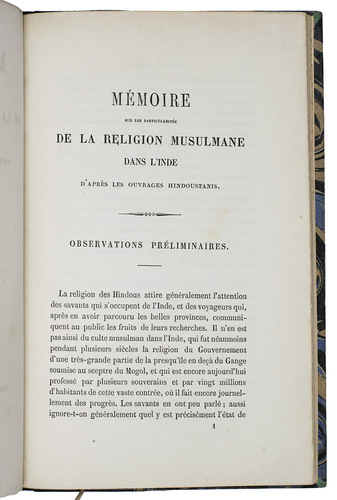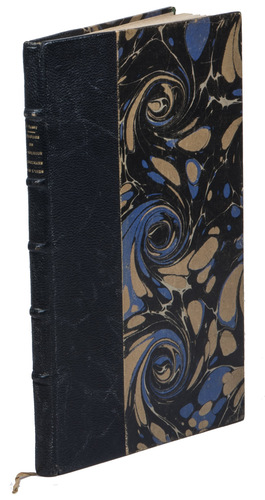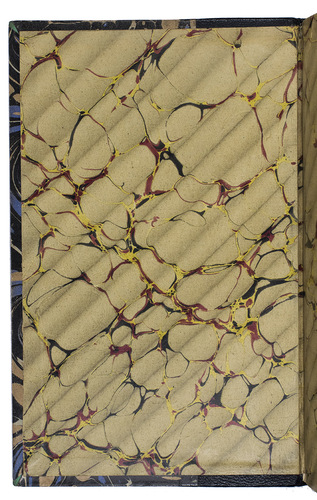 GARCIN DE TASSY, Joseph Héliodore.
Memoire sur les particularites de la religion Musulmane dans l'Inde, d'après les ouvrages Hindoustanis.
Paris, Adolphe Labitte, 1869. 8vo. Late 20th-century half black morocco. [4], 108 pp.
€ 1,250
Highly interesting work on the particularities of the Islam in India according to Hindustani works by the influential French orientalist and specialist in India, Joseph Héliodore Garcin de Tassy (1794-1878). It discusses the Mahomedan religion in India, including their feasts and saints. Garcin de Tassy was a student of Silvestre de Sacy and became one of the founders and later even president of the Société Asiatique. He is known not only for his general works on Islam and Arabic, but particularly as one of the first and at least one of the most outstanding European scholars of Hindustani languages. He would become professor in Indology at the "École speciale des langues orientales vivantes" and published many books on Indian languages, especially Hindi and Hindustani. The present work, here in its second edition (first edition printed in 1831), is one of his major works in this field.
Binding very slightly worn, endpapers a little browned, a few spots throughout, title and half-title a little stained and foxed, a hole in the lower margin of pp. 83-84 (not affecting the text), but overall in good condition.
Related Subjects: