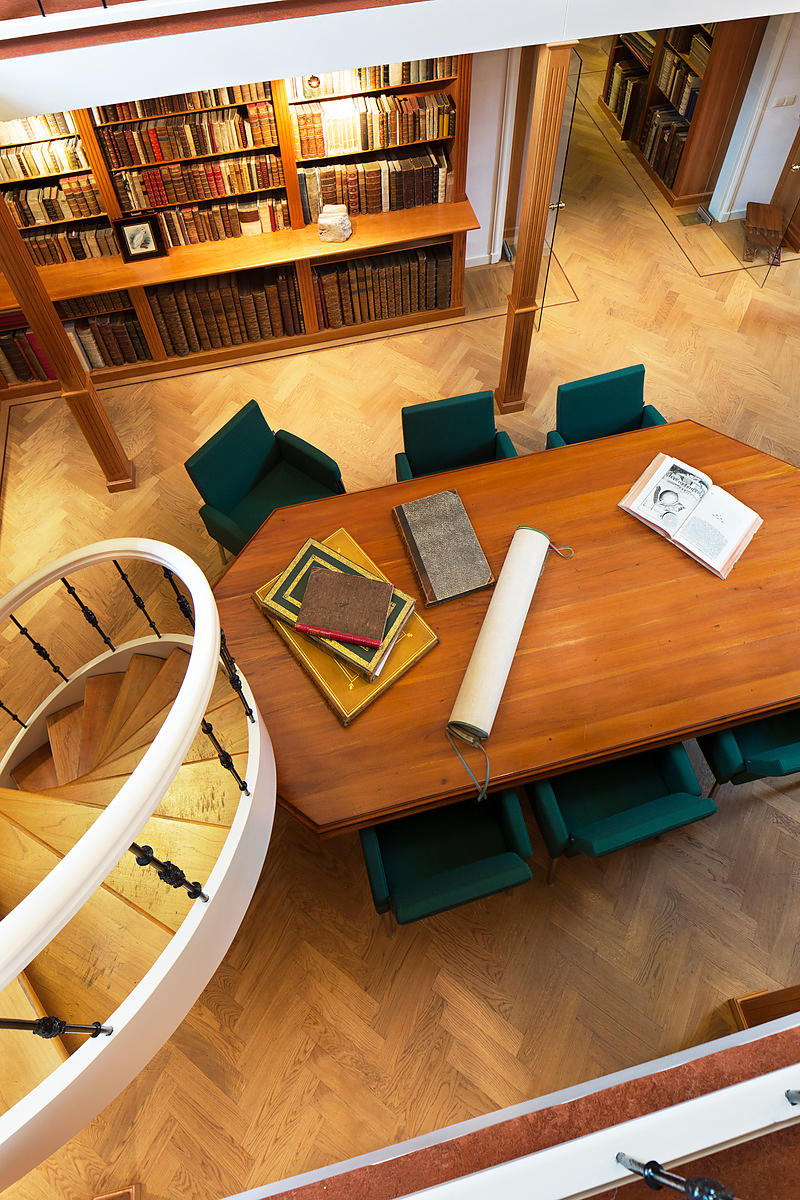 GASTALDI, Giacomo.
Il disegno della seconda parte dell'Asia.
[Venice, G. Gastaldi, 1561]. Two sheets joined (47 × 74 cm to the neat line, full margins showing the plate mark, overall size 55 × 79 cm).
€ 150,000
An extraordinary copy of "the first modern map of the Arabian peninsula" (Al-Ankary), by far the best copy we have ever handled: the first issue of the first edition, a strong impression on thick white paper with excellent contrast and exceptionally broad margins. "Lopera è dedicata al mecenate Johann Jakob Fugger ... a firma Giacomo di Castaldi Piamonetse cosmographo in Venetia" (Bifolco I, 380, for the first state of three).
Still the most sought-after map of the region, Gastaldis two-sheet wall-map served as a model for all further mapping of the peninsula until the 19th century. Gastaldi is regarded as "the most important 16th century Italian cartographer. His maps are very rare, as they were issued separately to order and were not part of an atlas" (Al-Qasimi, 1st ed., p. 23). Gastaldi used various sources including portolan charts of the region drawn by 16th-century Portuguese explorers. Many details, such as the coastline of the Arabian Gulf, certain coastal towns and the peninsula of Qatar, are mapped and named for the first time. It is the most valuable of the early maps of the region. "Although the shape of the peninsula is distorted by modern standards, the Qatar peninsula and Bahrain are both shown - details that are missing on some maps produced up to almost 300 years later" (Christies, ... Stuart McMinn collection, 23 May 1997).
The map covers the modern geographical areas of Egypt, Ethiopia, Somalia, Saudi Arabia, Yemen, Oman, the United Arab Emirates, part of Iraq and Iran, Pakistan and the west coast of India. The travels of Marco Polo, published in Ramusios Navigationi et viaggi, heavily influenced the geography of Gastaldis map, which is considered far superior to all previous maps of Asia. Gastaldi was "cosmographer to the Venetian Republic, then a powerhouse of commerce and trade. He sought the most up to date geographical information available, and became one of the greatest cartographers of the 16th century" (Burden).
Old foliation in brown ink in the upper right margin. Spotless and with temoins on the right outer edge. An exceptionally fine copy of a seminal map of the Arabian peninsula. Bifolco, I, 380f; Couto, Bacqué-Grammont & Taleghani, Atlas historique du Golfe Persique (2006), p. 132, no. 29 and p. 152; Karrow 30/91; Nordenskiold II, 130, 61; Sultan Bin Muhammad Al-Qasimi, The Gulf in historic maps (2nd ed., 1999), p. 26 with 2 figs.; Tibbetts 28; Tooley, Dictionary II, 143; Tooley, Maps in Italian atlases of the 16th century, 54.
Related Subjects: