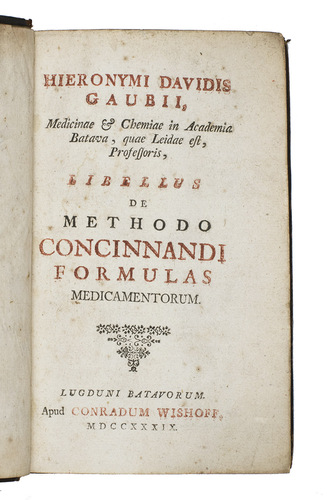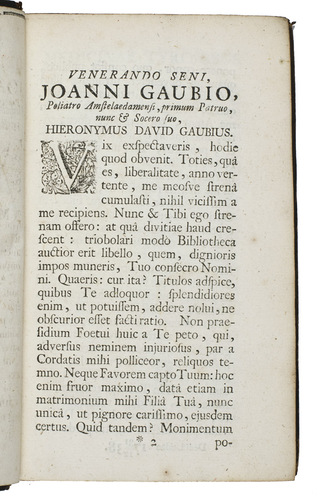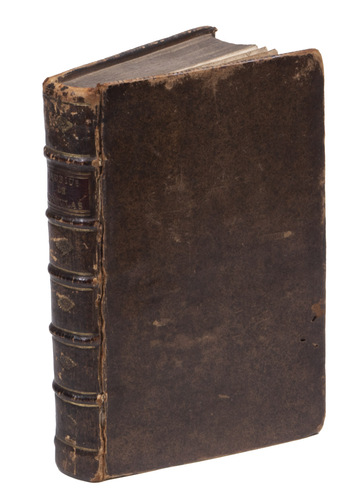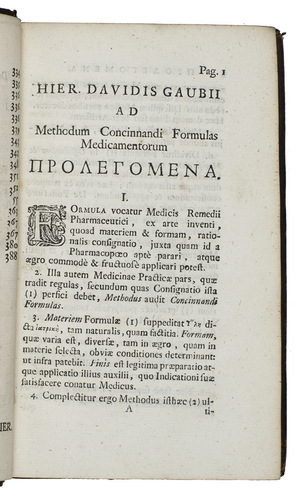 GAUBIUS, Hieronymus David.
Libellus de methodo concinnandi formulas medicamentorum.
Leiden, Conrad Wishoff, 1739. 8vo. Title-page in red and black, woodcut title-vignette, woodcut initials. Contemporary calf. [12], 388 pp.
€ 395
First edition of this important manual on pharmacology by the German physician, chemist, vitalist and Leiden professor Hieronymus David Gaubius (Jerome Gaub, 1705-1780). The second enl. and corr. edition was published by the same publisher in 1752.
Gaubius was a native of Heidelberg. Three times he was Rector of the Leiden University.
With traces of an erased bookplate on the first free endpaper.Binding slightly rubbed, front hinge weak, some stains on the paste-downs and first and last pages, otherwise in good condition. NNBW, III, cols. 431-432; Rather, Lelland J., Mind and body in eighteenth-century medicine: a study based on Jerome Gaub's De regimine mantis.(University of California Press, 1965); Jan van Gijn & Joost P. Gijselhart, Gaubius en de medische chemie, in: Nederlands Tijdschrift Geneeskunde, (2012), p. 156: A4030.
Related Subjects: