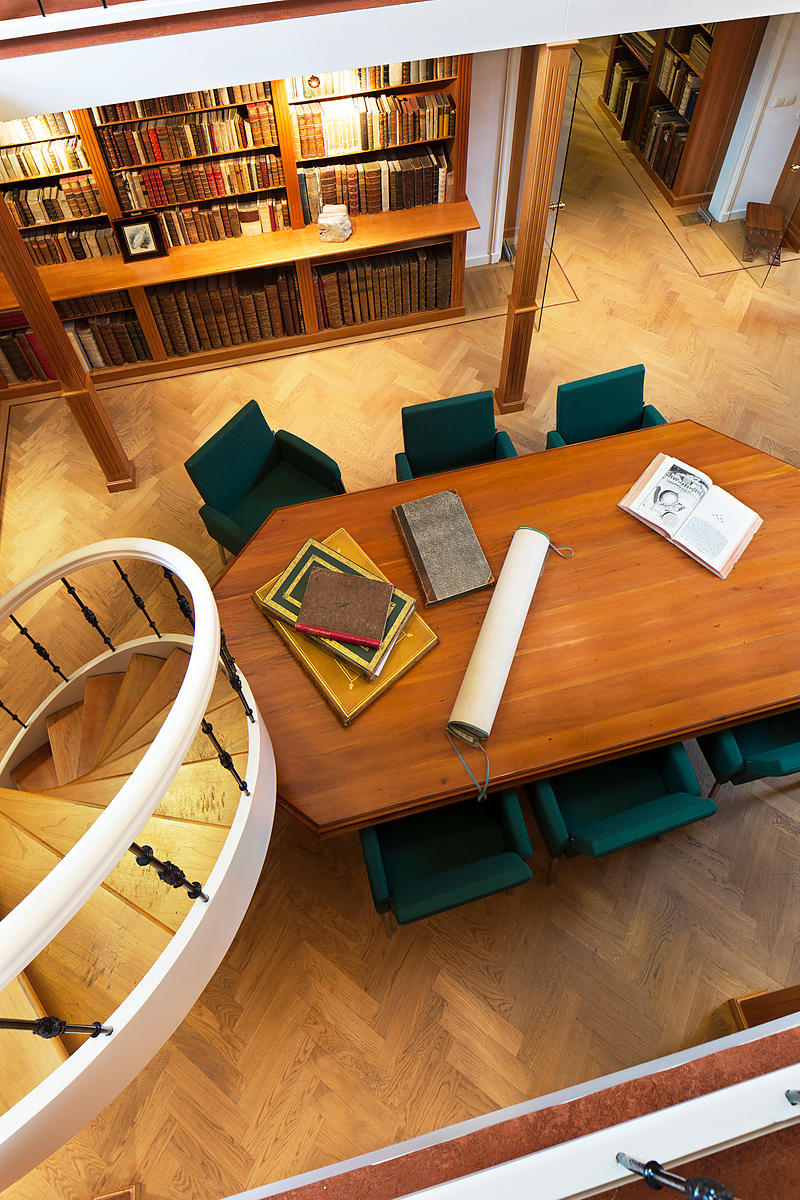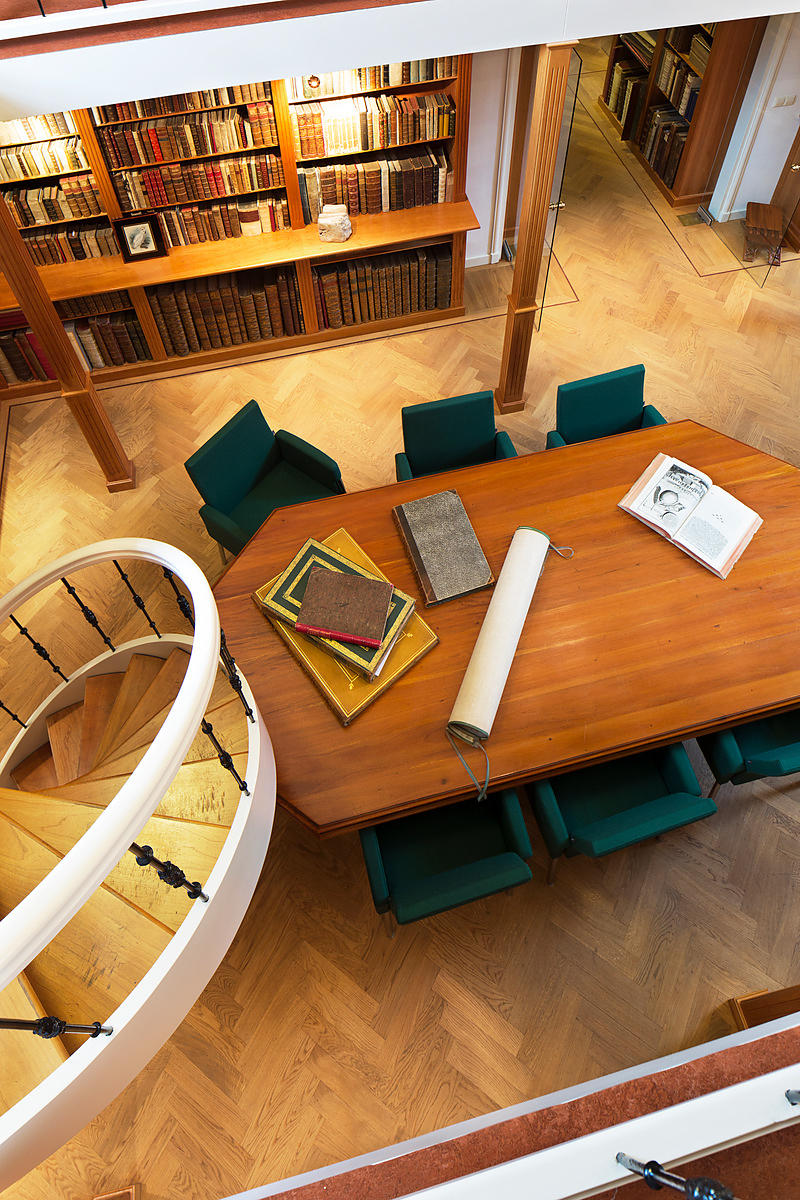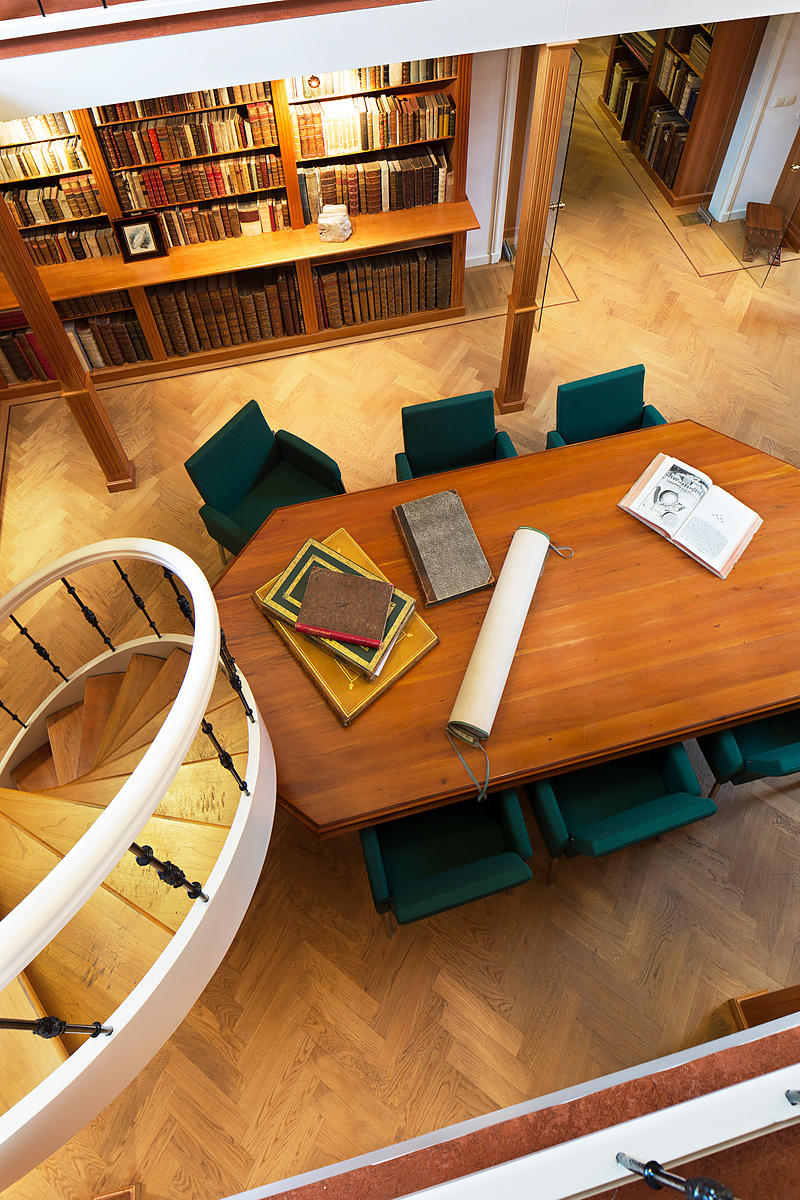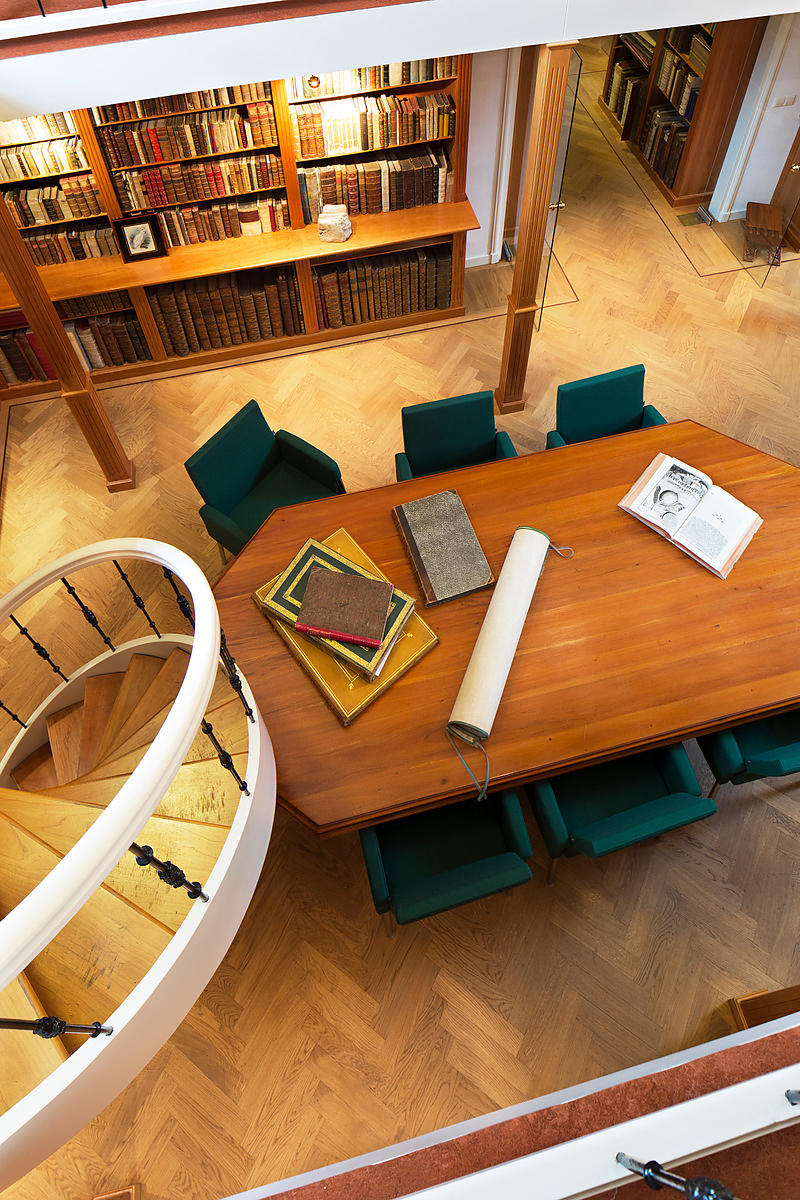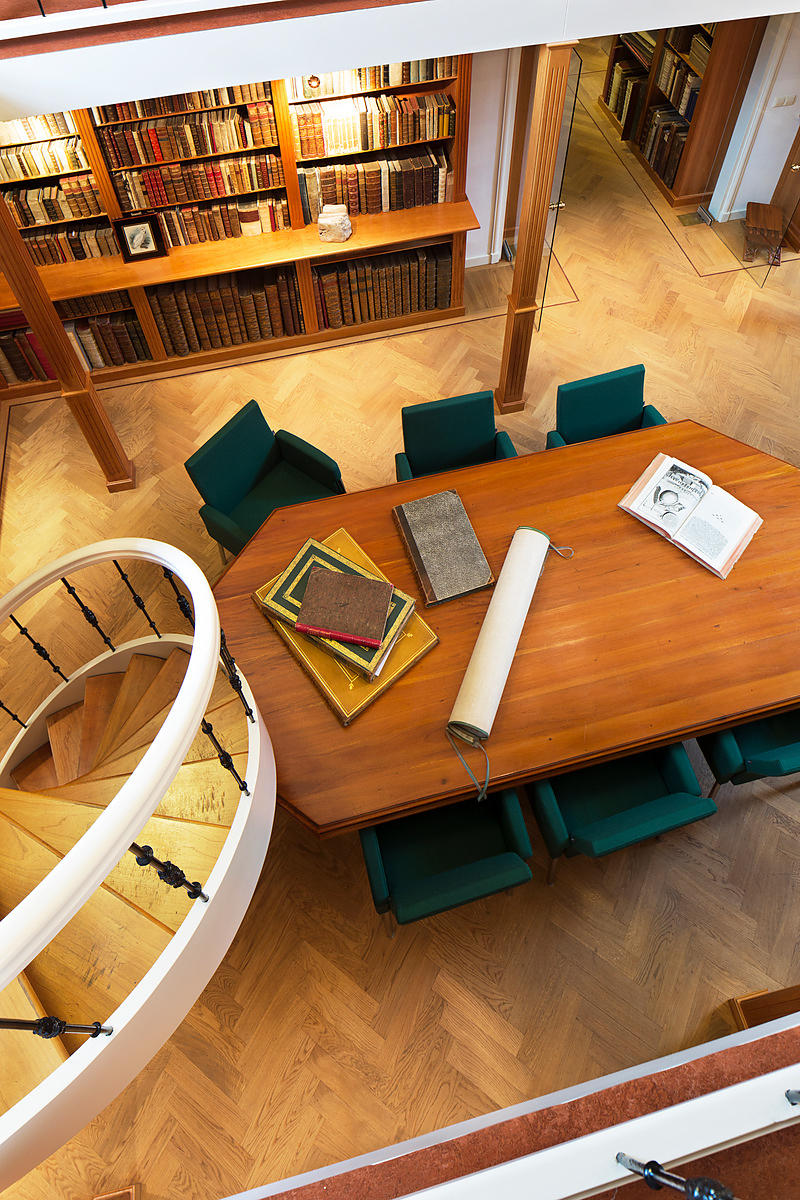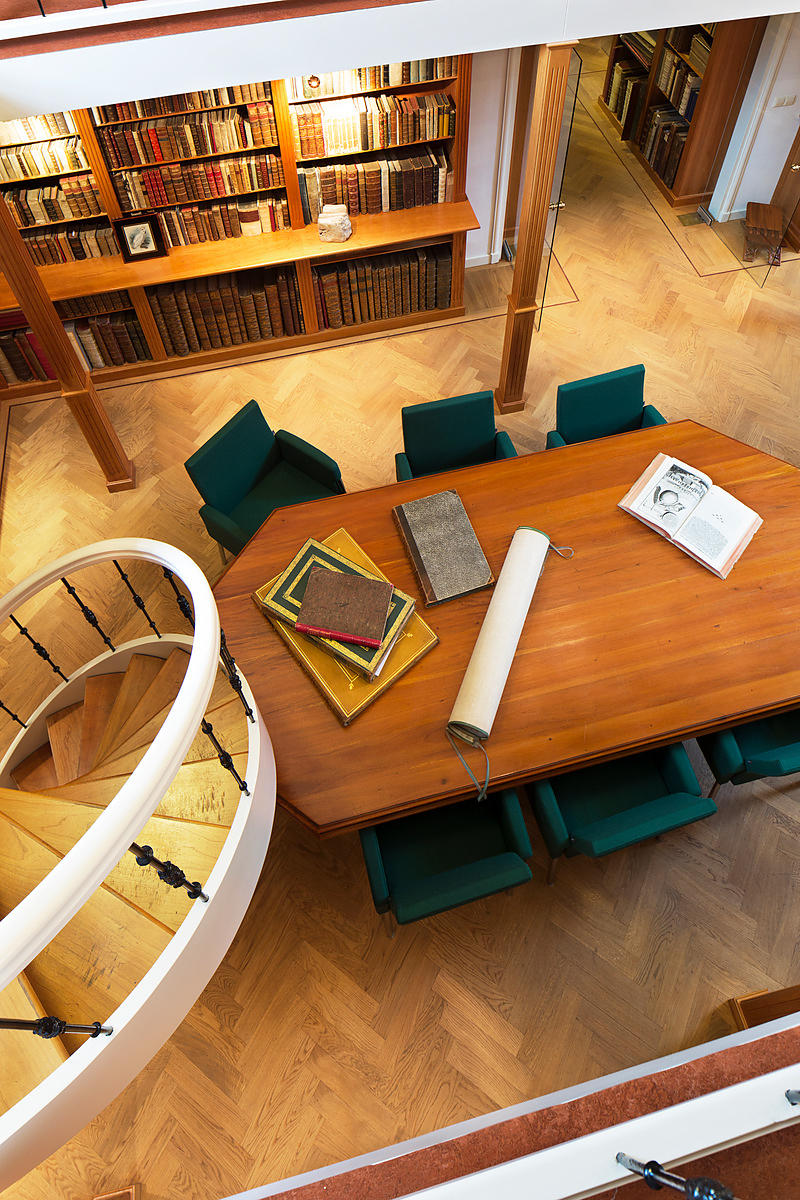 GLAUBER, Johann Rudolph.
[Title on spine:] Opera.
Amsterdam, Johannes Janssonius (2 works: Johannes Janssonius van Waesberge), 1651-1669. 19 works (42 parts) in 4 volumes. 8vo. With 10 engraved folding plates and 7 woodcut illustrations in text (lacking 4 woodcut plates in work 5). Half vellum (ca. 1815).
€ 19,500
Collection of 19 works by Johann Rudolph Glauber (1604-1670), "the best practical chemist of his day" (DSB), including notable writings such as: Pharmacopoea spagyrica, Furni novi philosophici, Prosperitatis Germaniae, Miraculum mundi and Operis mineralis. Many are the first Latin editions, published more or less simultaneously with the first editions in the original German. In 1639 Glauber left his native Germany because of the disturbances of the Thirty Years' War and moved to Amsterdam where he "outfitted what was surely the most impressive laboratory in Europe" (DSB). He is particularly interesting because he stands between the chemists who deliberately followed alchemy and those who took a modern scientific approach.
With the bookplates of Charles Finney Cox (1846-1912), anonymous bookplates dated 1857, bookplates with unidentified 19th-century coat of arms and library stamps "KB". In his bibliography Bolton includes four volumes by Glauber with the title Opera (Amsterdam, 1650-1670), which includes the same treatises in the same order. As the present volumes were in the collection of Charles F. Cox around that the time of publication in 1892, and thus in the USA, it's likely it's the same set.
Lacking the 4 woodcut plates from Furni novi philosophici, some spots and browning throughout, a few dampstains in the upper margin and the title-page of the Prosperitatis Germaniae pars prima included twice (both detached and loosely inserted). The sides of the binding are a bit rubbed, the spines slightly soiled, and 1 cord in volume 3 has broken at the front hinge. Still a good set. Bolton, Select bibl. of chemistry, p. 483 (this set?); Ferguson, Bib. Chem. I, pp. 323-330; for the author: DSB V, pp. 419-423.
Related Subjects: