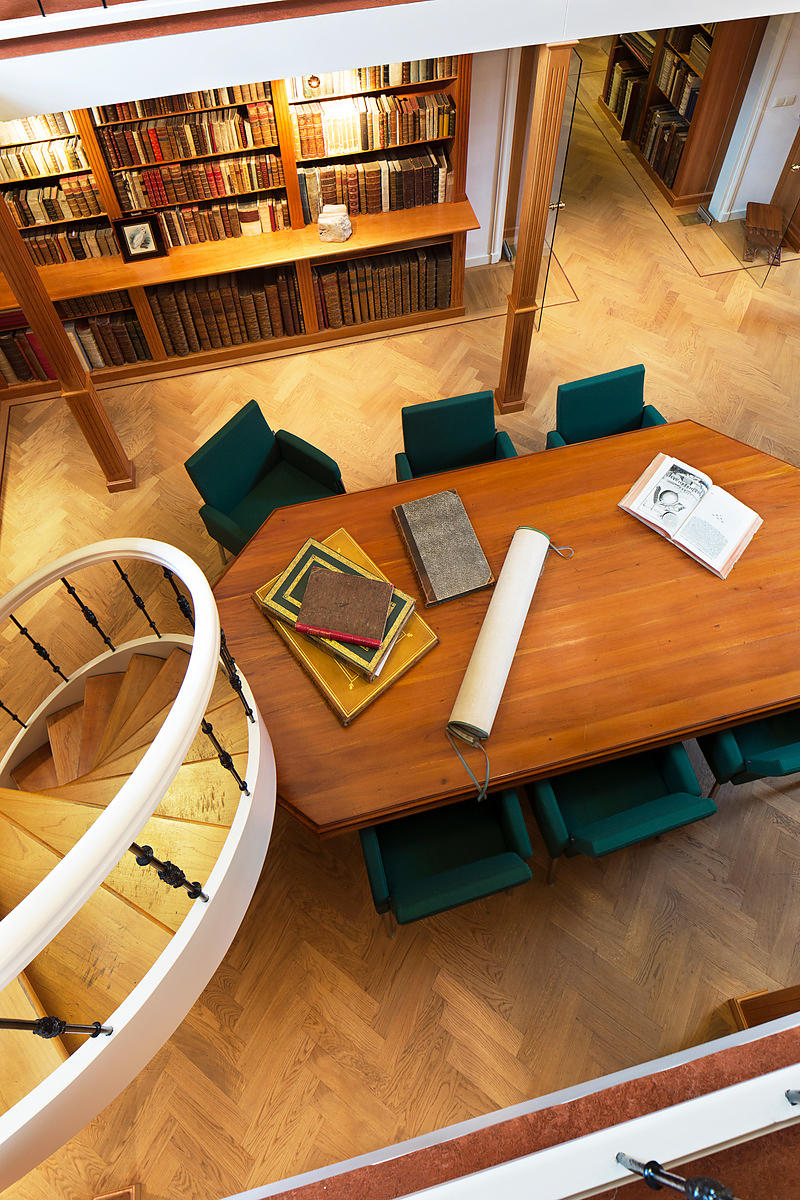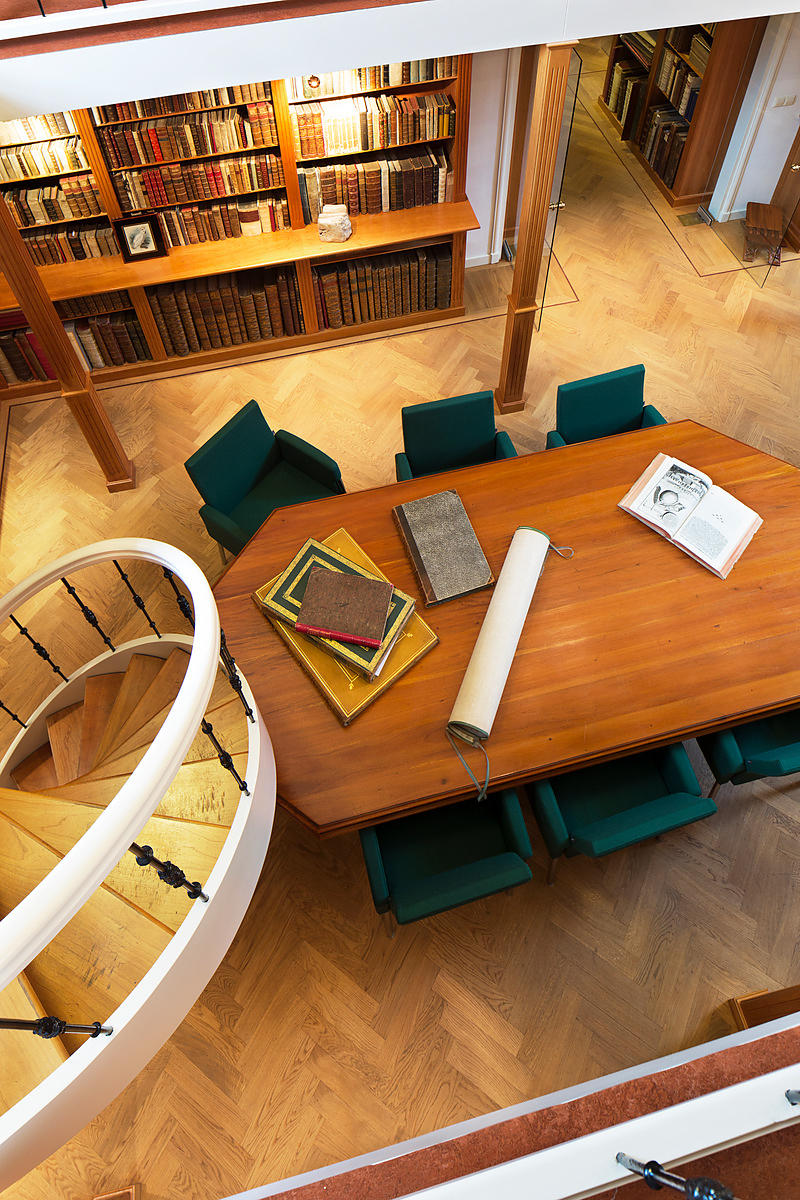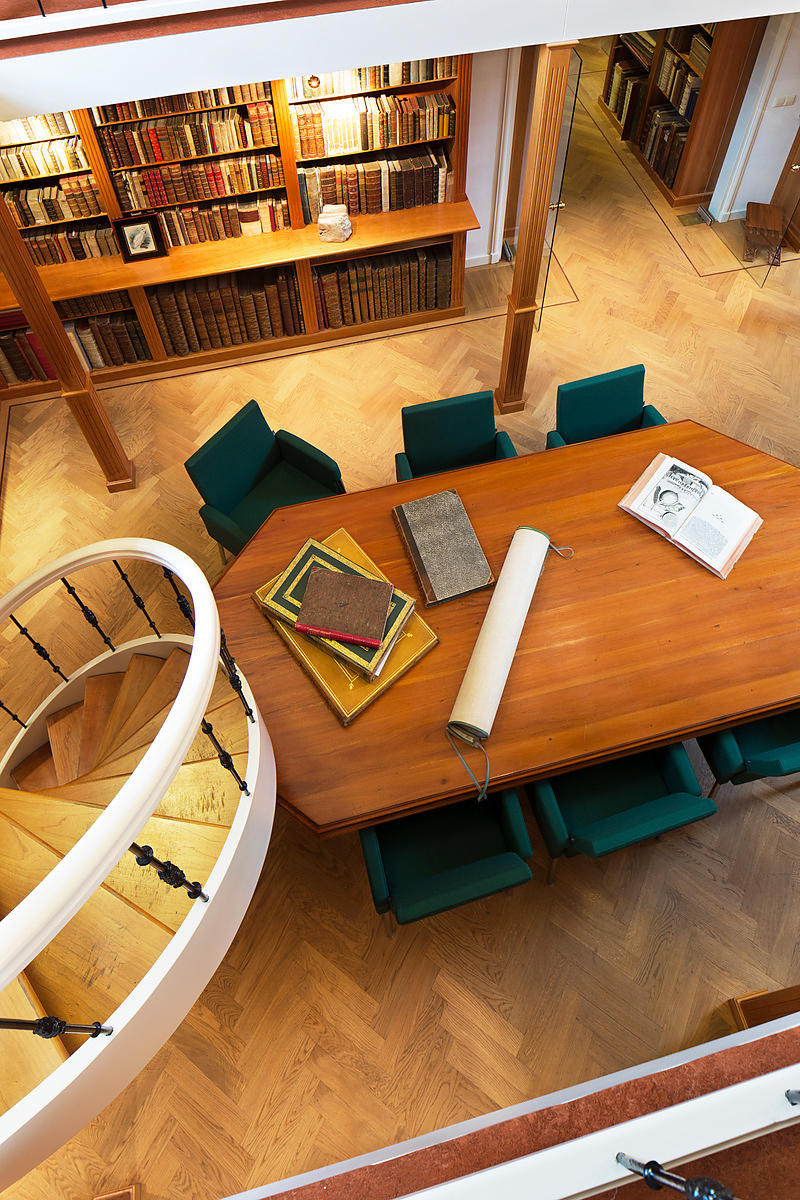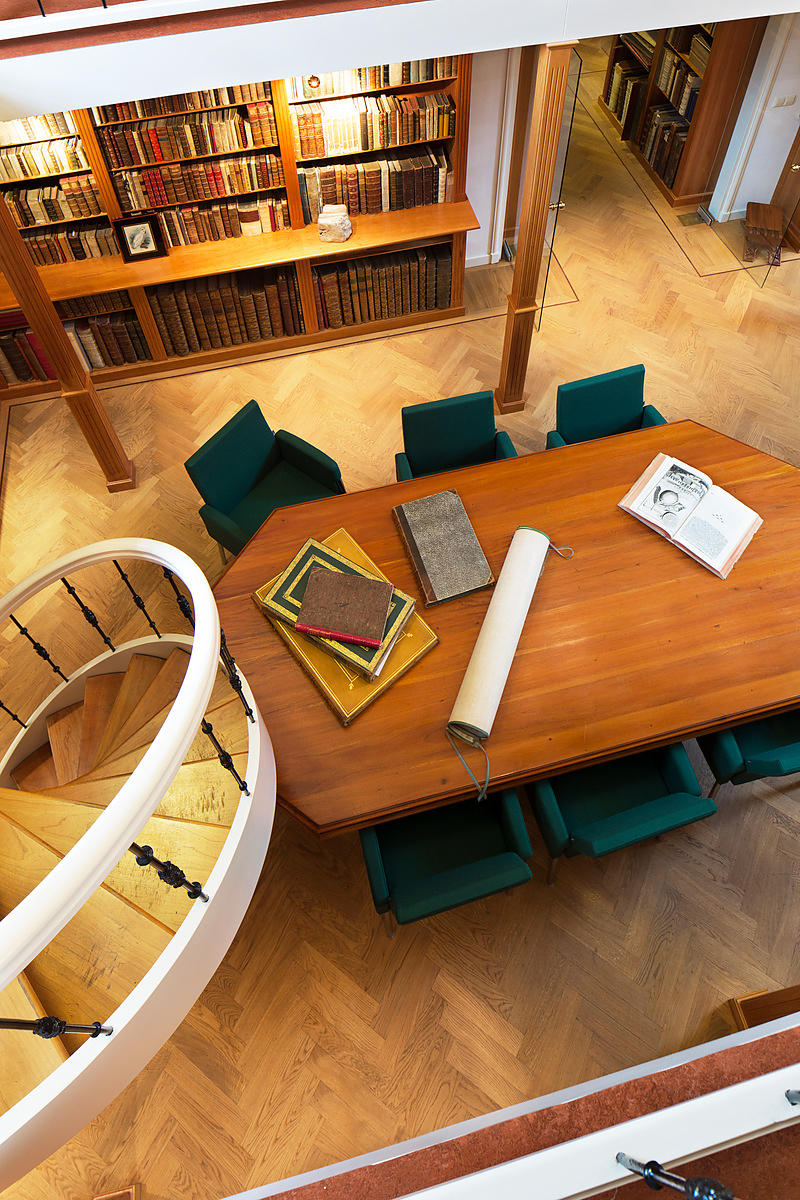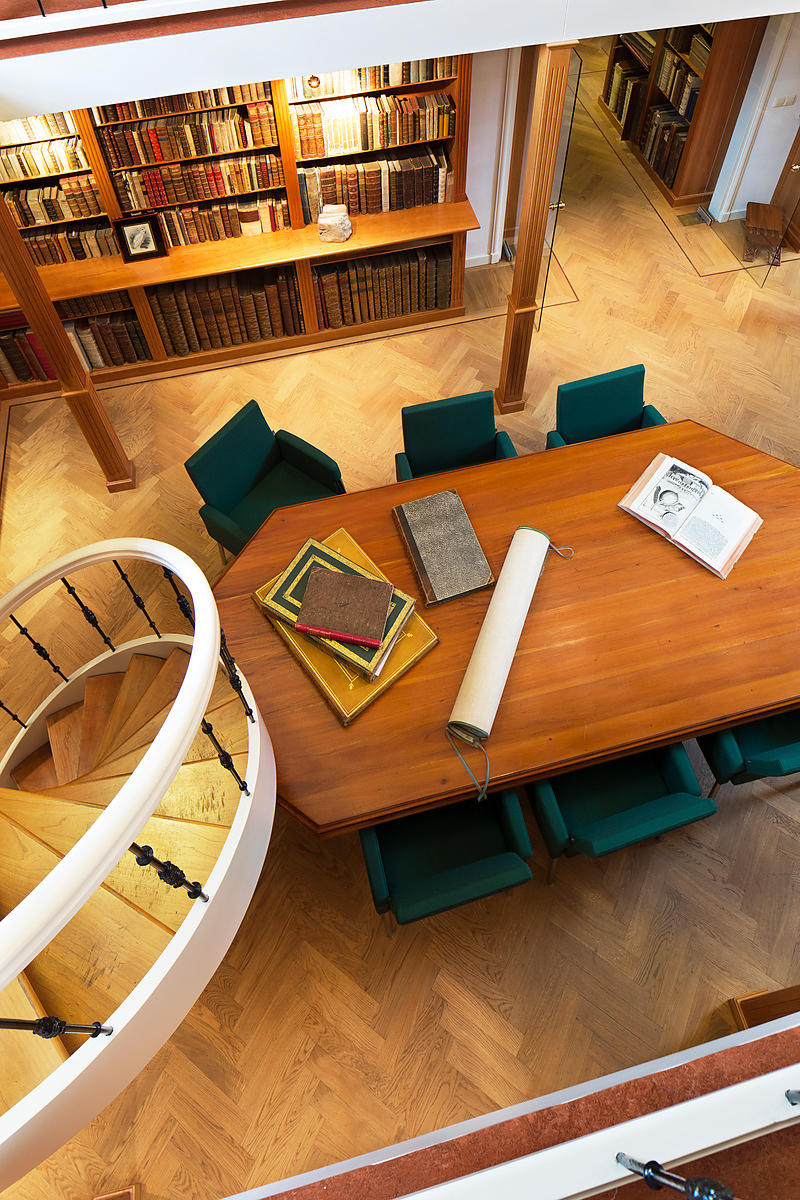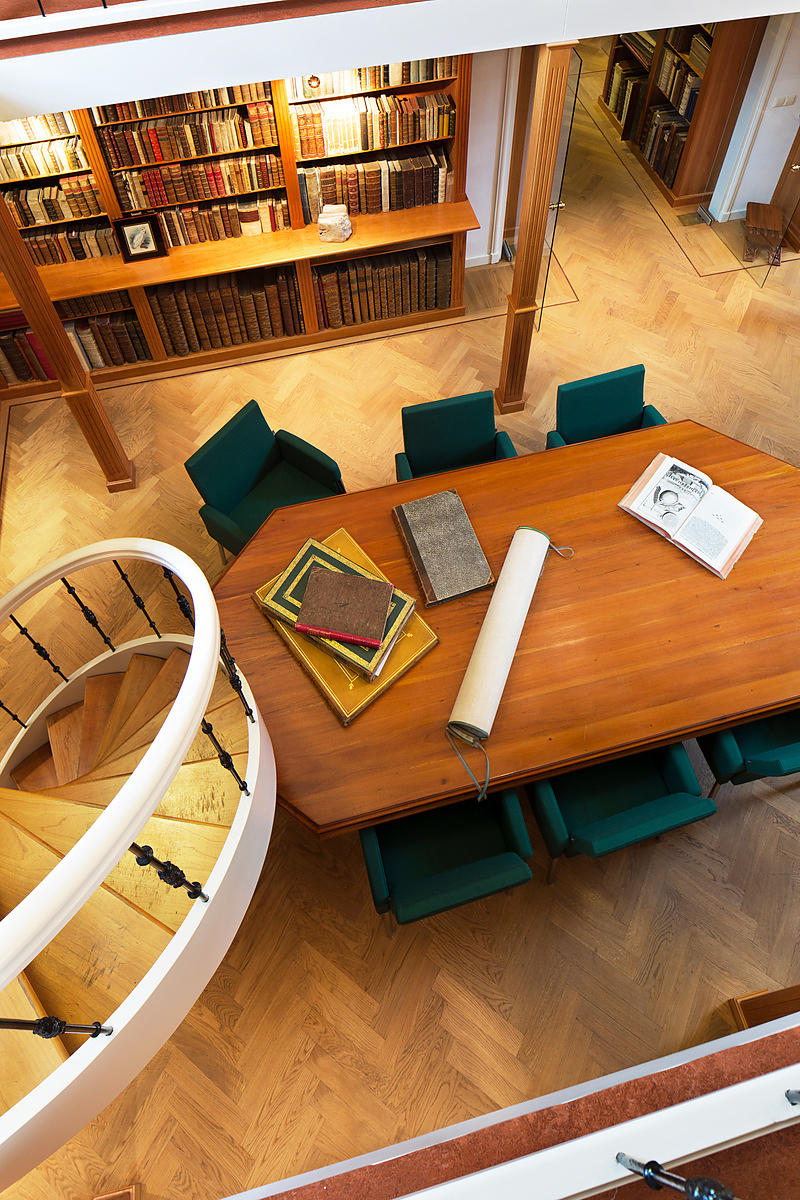 HAFEZ (HAFIZ) [Khwaaja Shams-ud-Din Muhammad Hafez-e Shirazi].
The Dîvân, written in the fourteenth century by Khwâja Shamsu-d-Dîn Muhammad-i-Hâfiz-i-Shîrâzî otherwise known as Lisânu-l-Ghaib and Tarjumânu-l-Asrâr. Translated for the first time out of the Persian into English prose, with critical and explanatory remarks, with an introductory preface, with a note on Sûfîism, and with a life of the author, by: Lieut.-Col. H. Wilberforce Clarke.
Calcutta, Government of India Central Printing Office, 1891. 2 volumes. Large 4to. Titles and mottos printed in red and black. Original publisher's vellum. [2], XLIV, 494; [4], 495-1011 pp.
€ 6,500
"Very rare" first edition of the first English translation of the poems by Khwâja Shams-ud-Dîn Muhammad Hâfez-e Shîrâzî known by his pen name Hafez, or Hafiz, "the memorizer; the (safe) keeper"; 1315-1390). This critical translation of The Dîvân of Hafez is printed at the expense of the translator and editor Henry Wilberforce Clarke (1840-1905) at the Central Press of the Government of India, Calcutta. Clark dedicated his translation to his uncle Henry M. Clarke of the Bengal civil service. In 1974 The Octagon Press published a facsimile edition of Clarke's translation.
Hafezs collected works are regarded as a pinnacle of Persian literature and are often found in the homes of people in the Persian-speaking world, who learn his poems by heart and still use them as proverbs and sayings. Hafez wrote primarily in the literary genre of lyric poetry, or ghazals, the ideal style for expressing the ecstasy of divine inspiration in the mystical form of love poems. He is considered one of the early and prolific poets working in and shaping the Sufi philosophy (see the introduction by Gertrude Lowthian Bell to her annotated translation: Poems from the Divan of Hafiz (London 1897), esp. pp. 1-63).
Henry Wilberforce Clarke was an officer in the British India corps of Bengal engineers, and the grandson of William Stanley Clarke, director (1815-1842) and chairman (1835-1836) of the East India Company. Clarke also translated poems by other Persian mystic poets including Saadi, Nizami and Suhrawardi, as well as writing some works himself.
In good condition. Peter Avery, The collected lyrics of Hafiz of Shiraz (2006); Parvin Loloi, Hafiz, master of Persian poetry: a critical bibliography (2004).
Related Subjects: