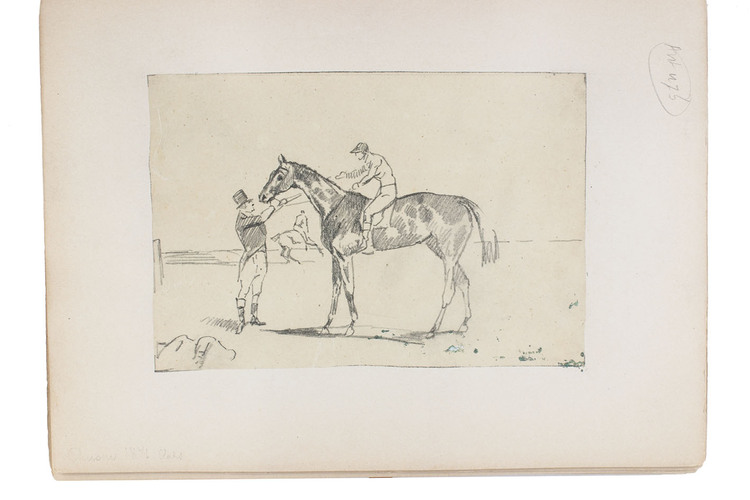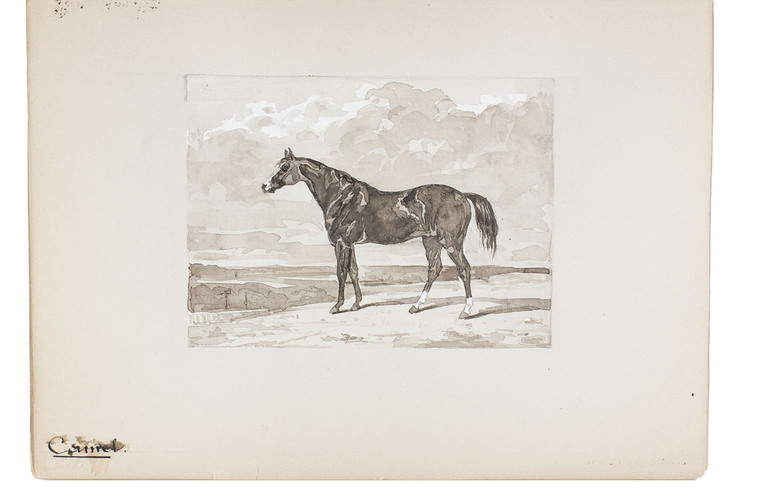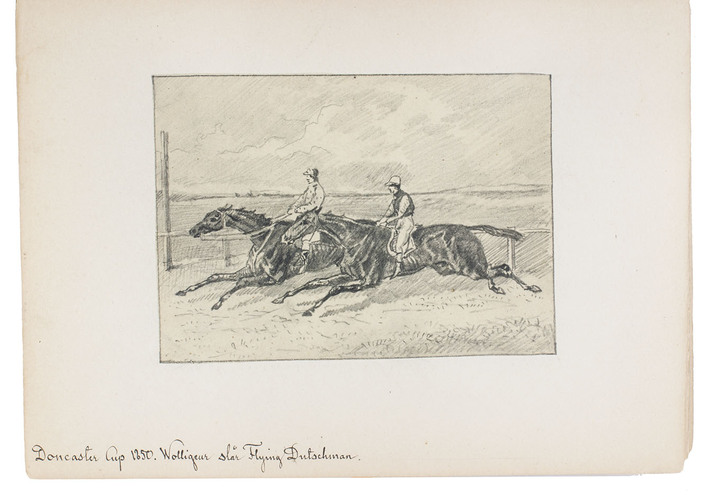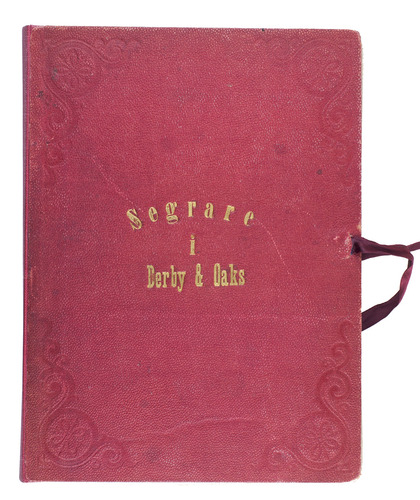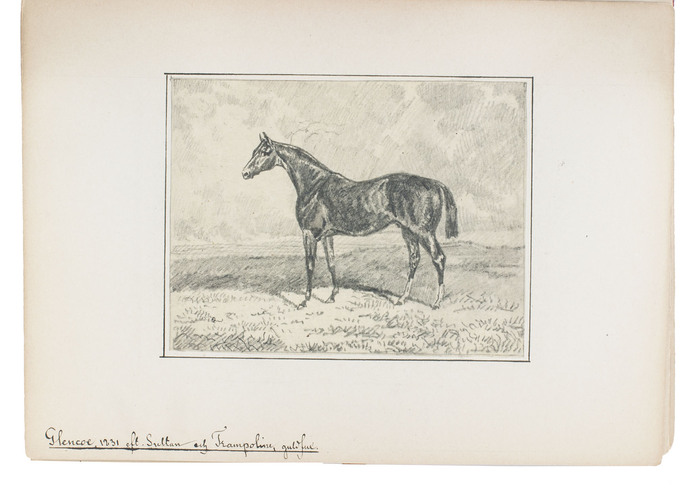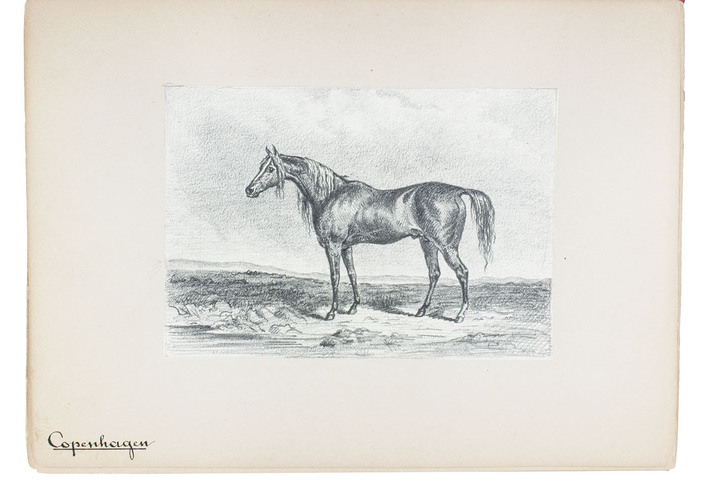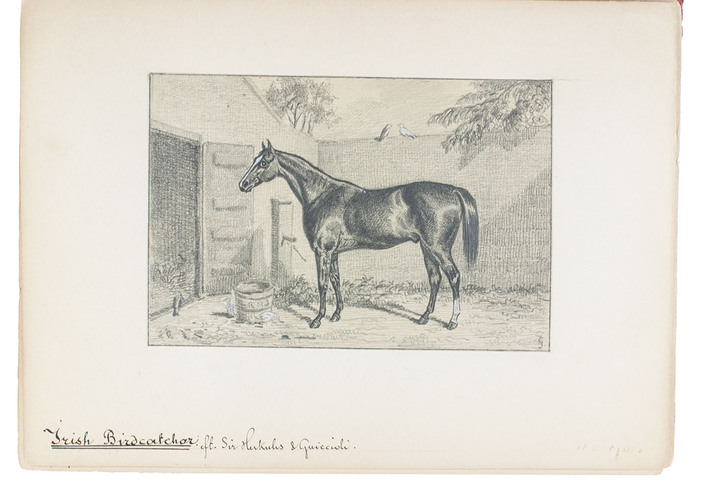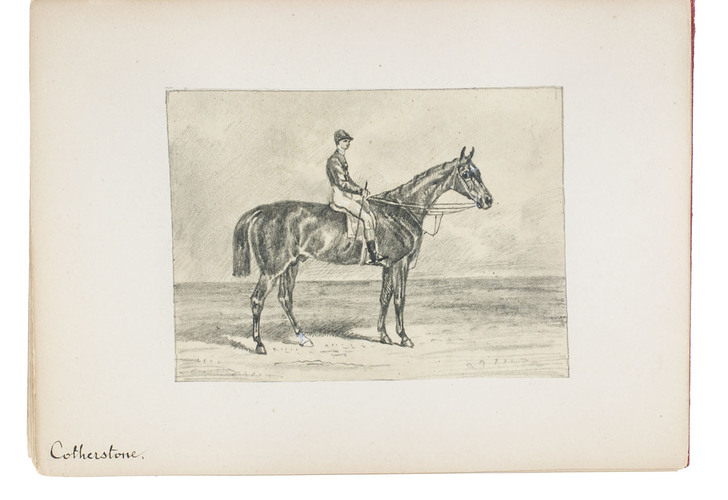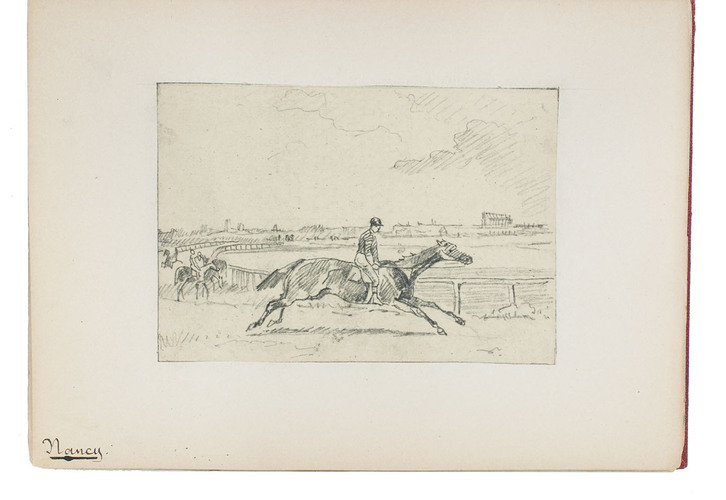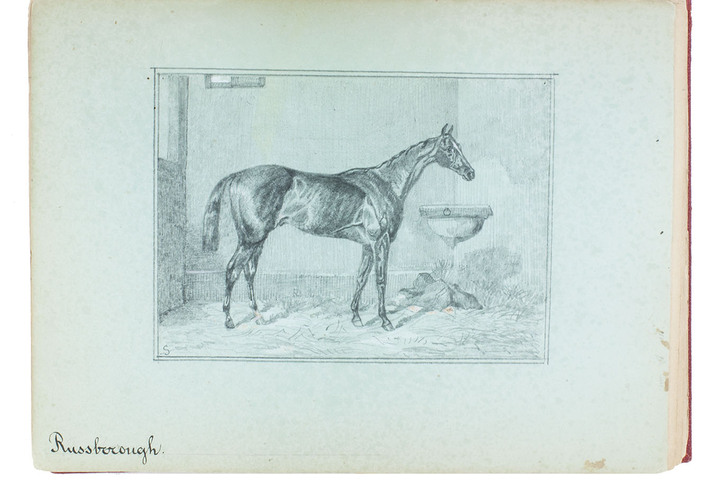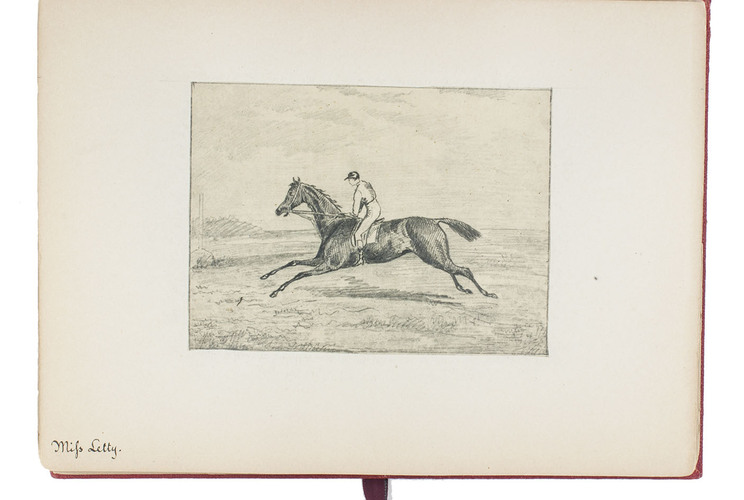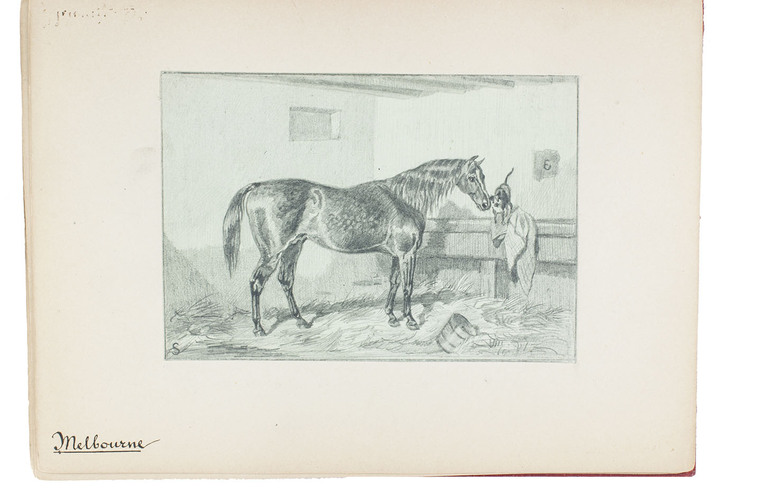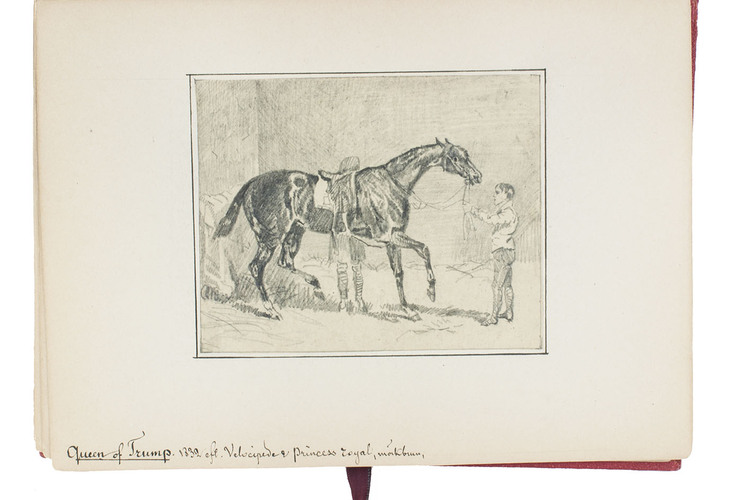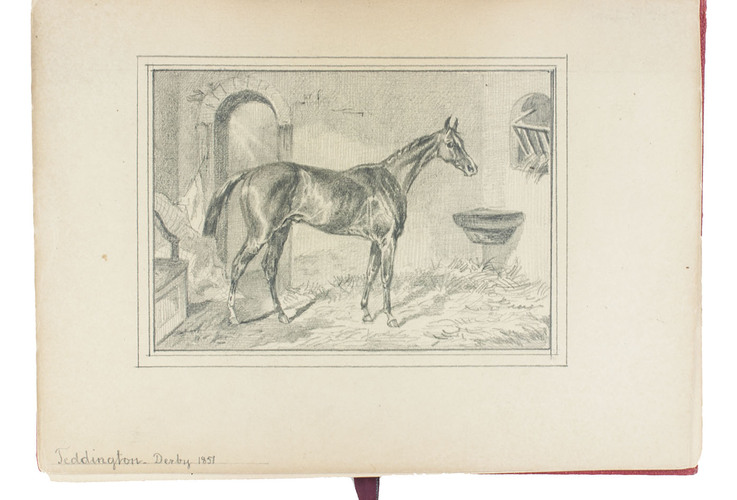 HALL, Harry (by and/or after), and others.
Segrare i Derby & Oaks [Winners at the Derby & Oaks].
[England and/or Sweden], ca. 1835?-ca. 1855. 4to (24.5 x 18 cm). 36 pencil drawings of English thoroughbred race horses (7.5 x 11.5 to 11 x 16 cm), 1 finished in ink washes and a few touched up with white or light brown. Each drawing mounted on (or occasionally drawn on) a card, loose in a Swedish blind-blocked, textured red cloth portfolio (ca. 1860?). [36] loose ll.
€ 7,500
A collection of 36 pencil drawings of famous English thoroughbred race horses by at least three artists, including one signed "Harry Hall" and several others clearly based directly or indirectly on his paintings. Some horses appear in their stables or grounds, sometimes with a stable boy, groom or owner, others are shown carrying a jockey during a race at a track. The earliest horses shown include a beautiful pencil and ink-wash drawing of Camel (1822-1844), who raced from 1825 to 1827 and won the 1826 Port Stakes at Newmarket. He is better known as the sire of Touchstone (1831-1861), also shown, one of the most famous thoroughbreds of all time, who raced from 1833 to 1837.
In very good condition, with only some minor wrinkles in one drawing and faint stains in another. Portfolio good. A charming collection of horse drawings, mostly from the early 1850s.
Related Subjects: