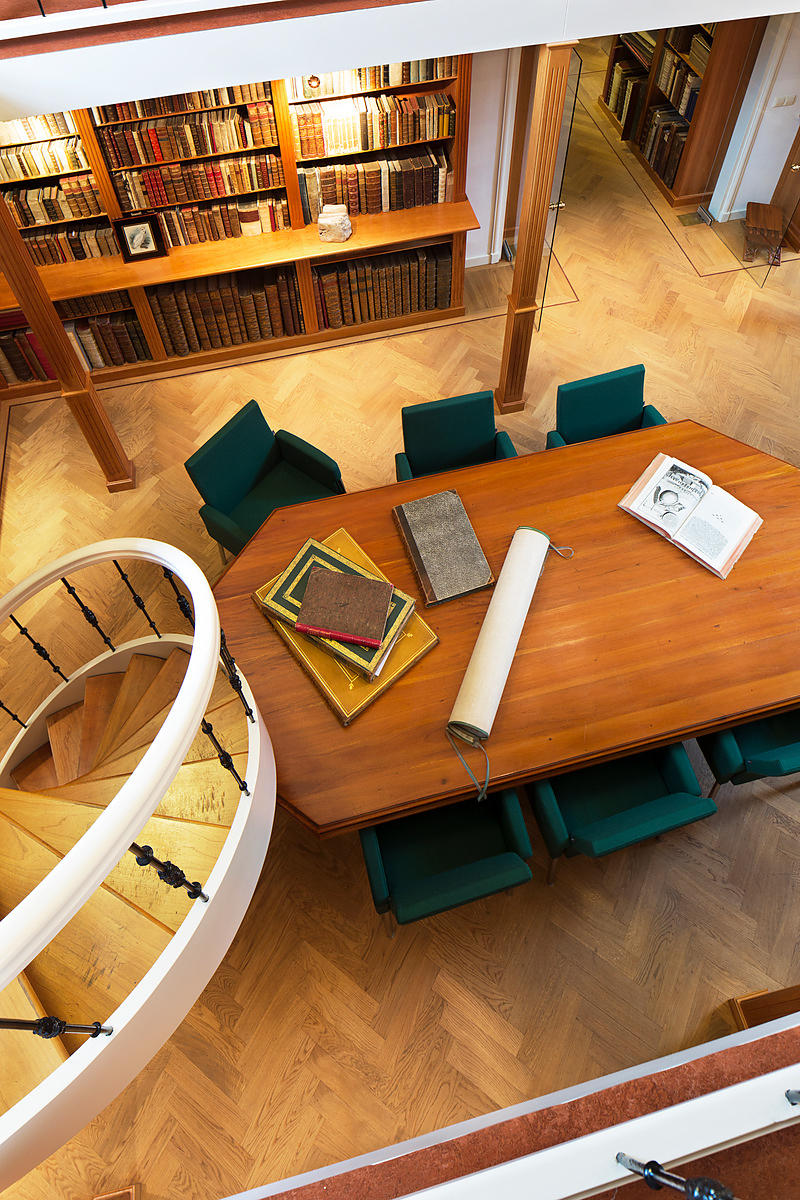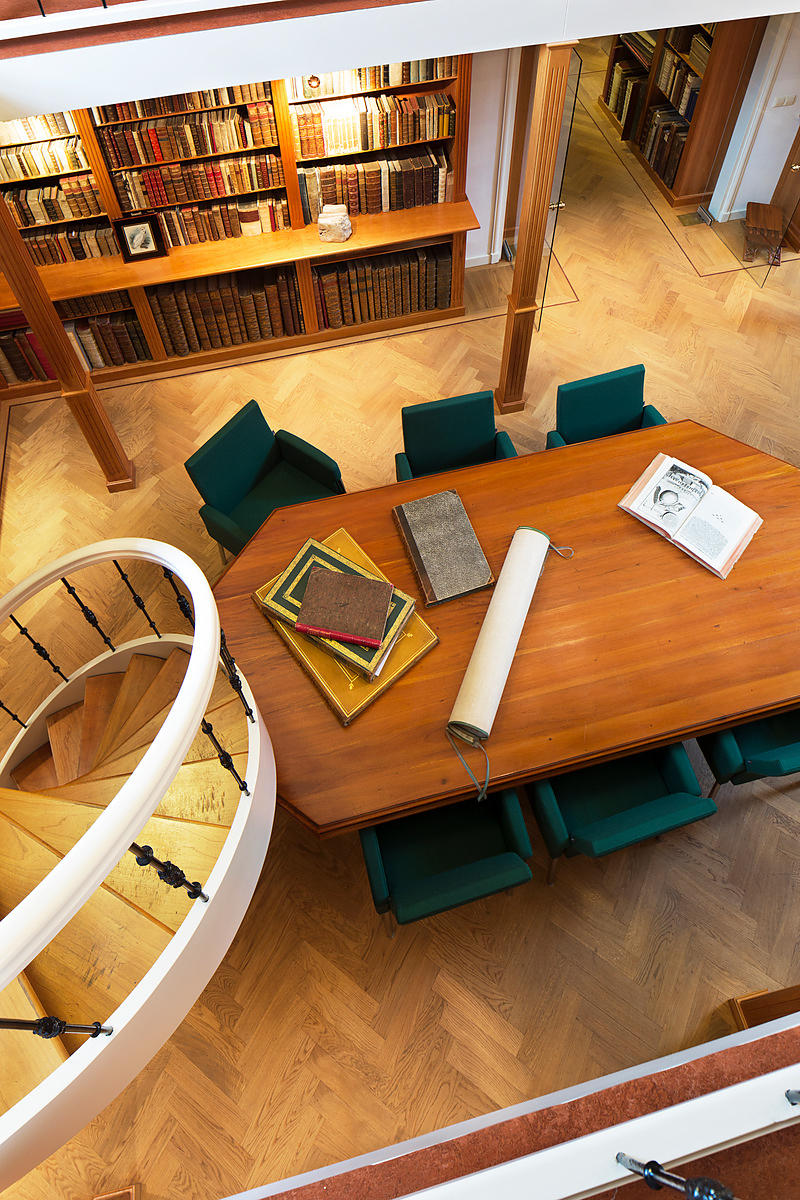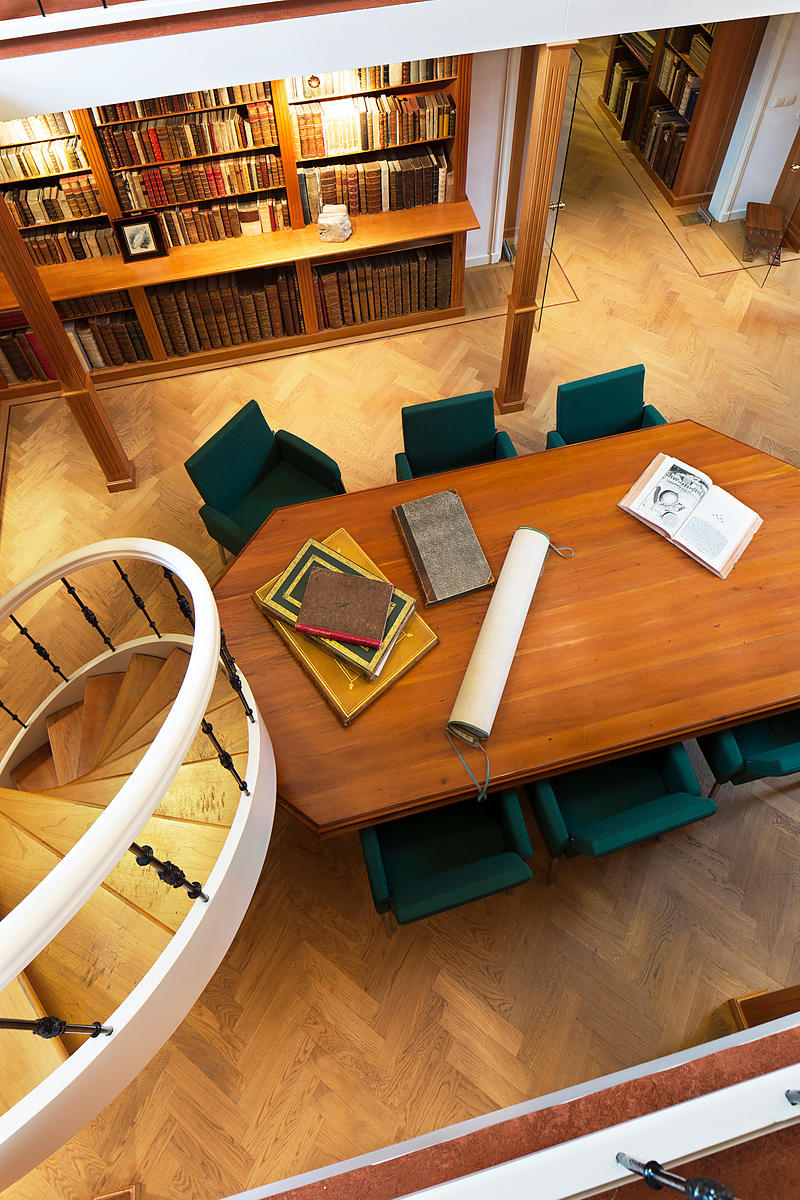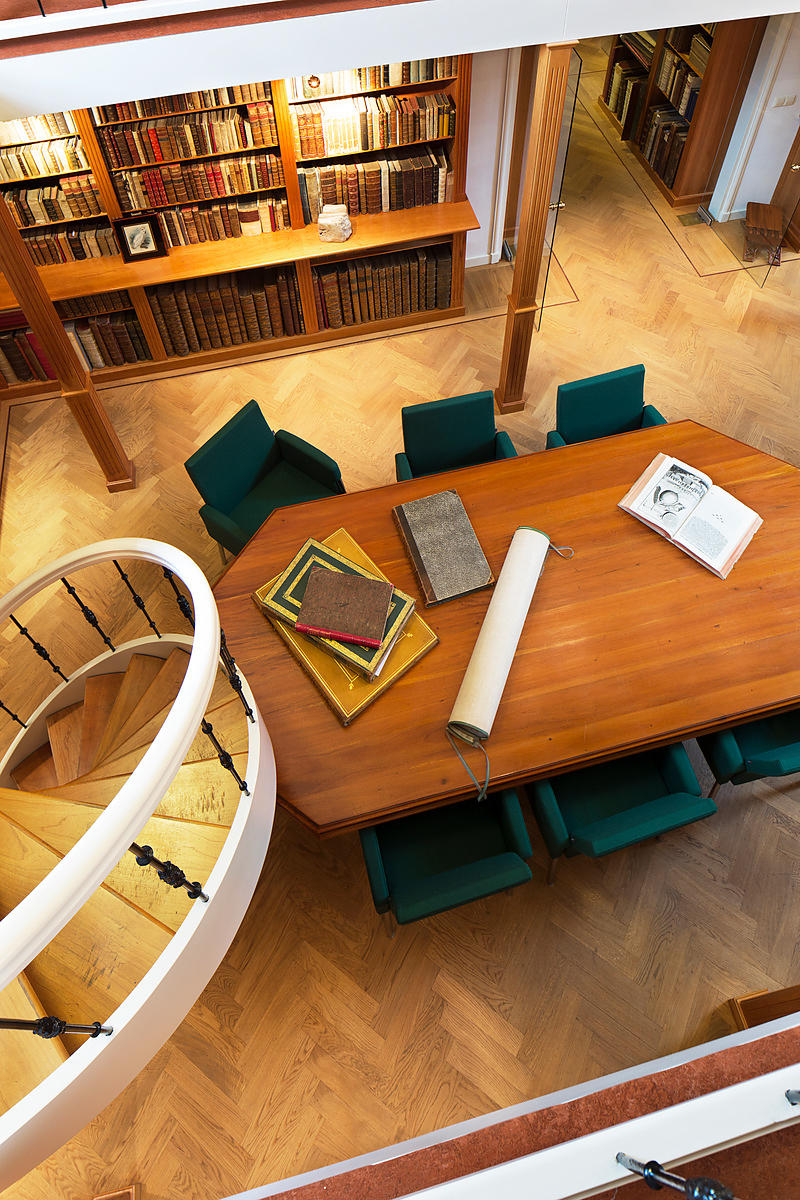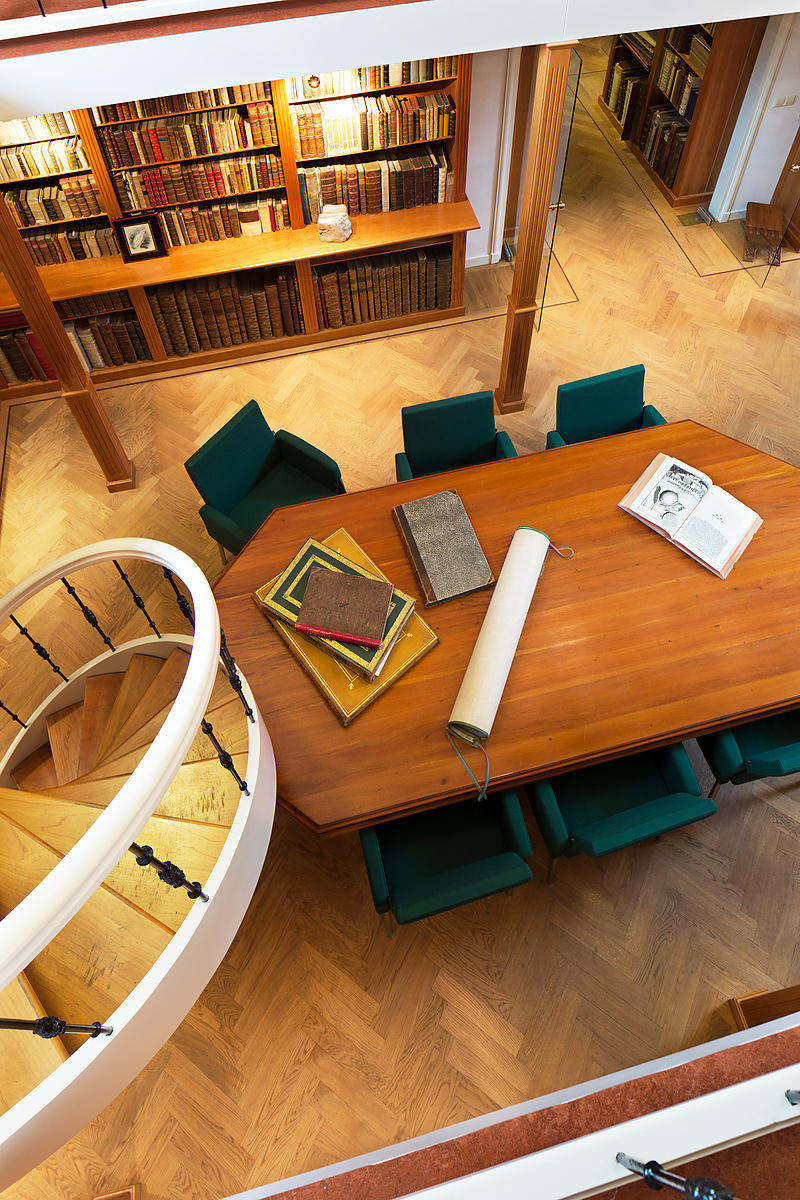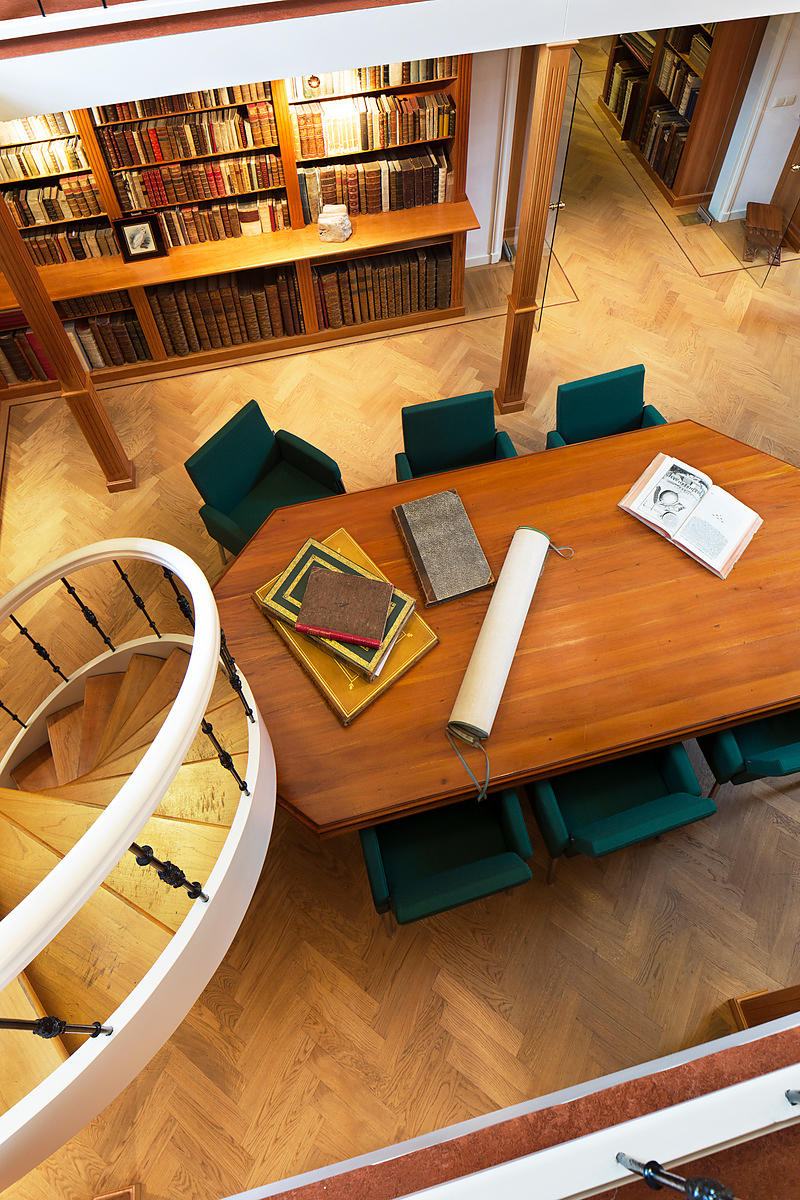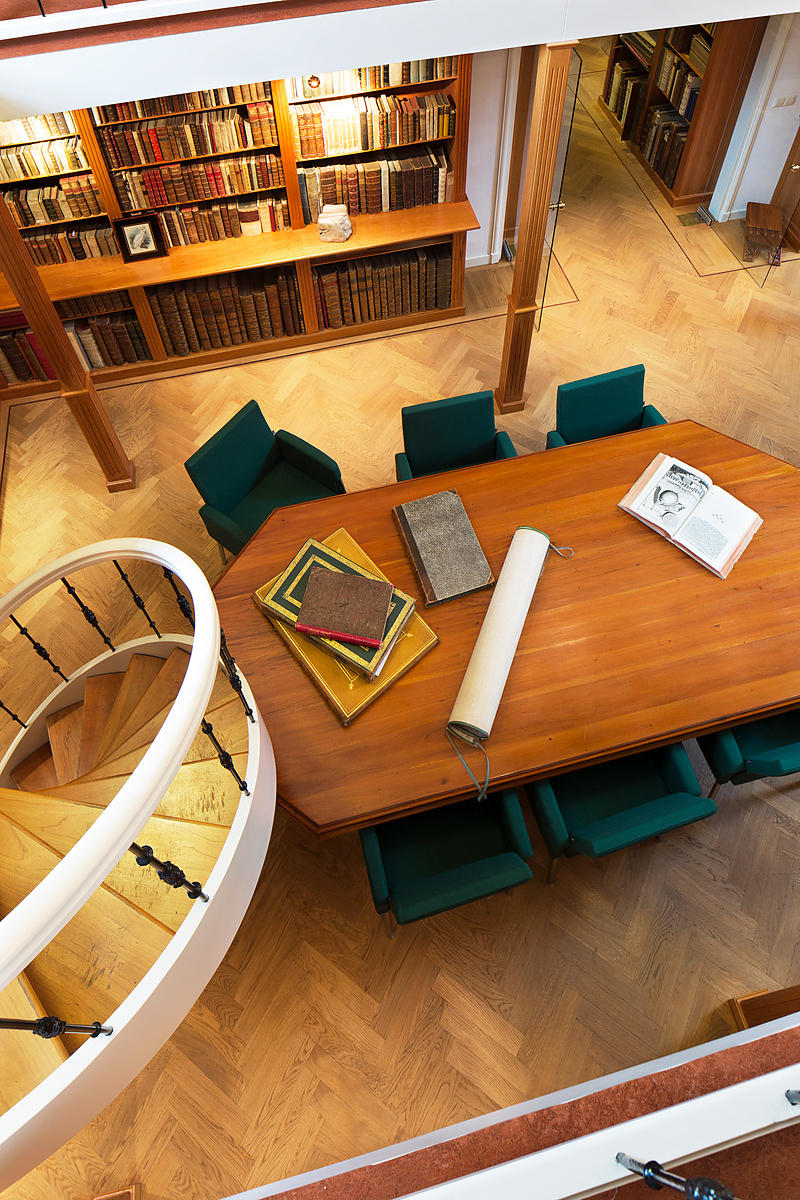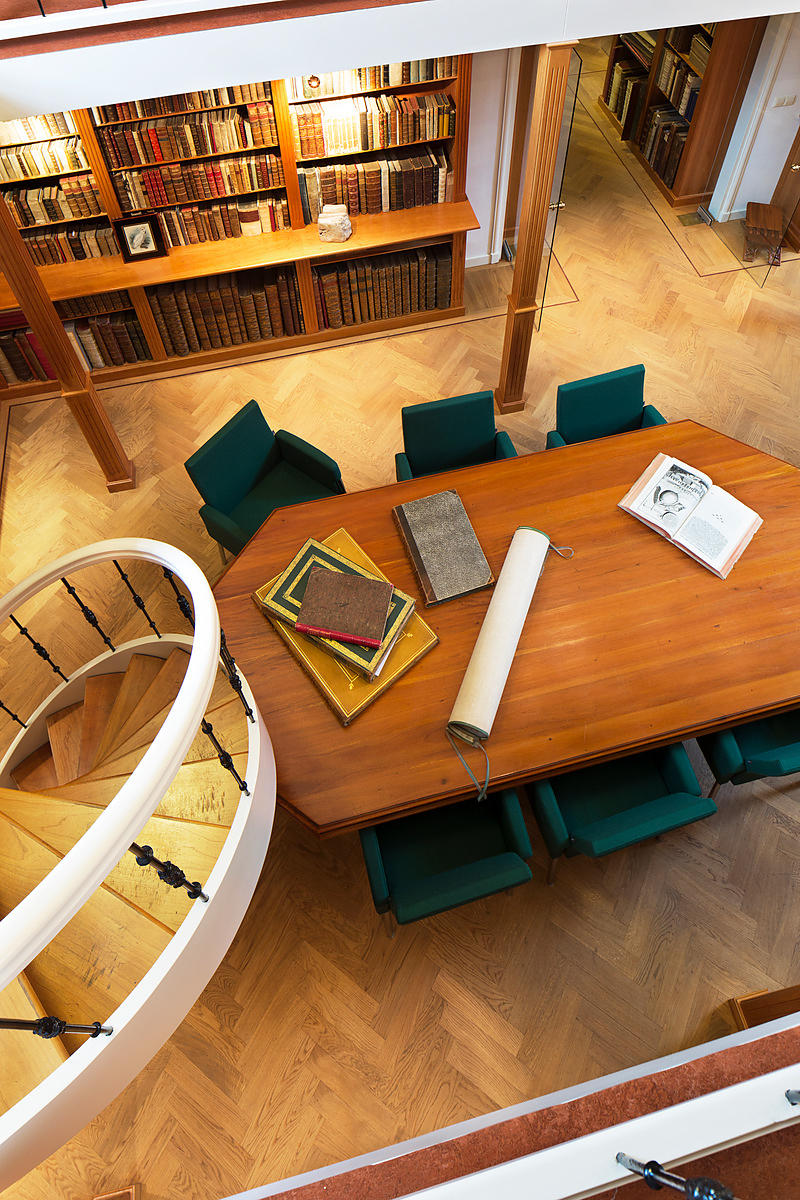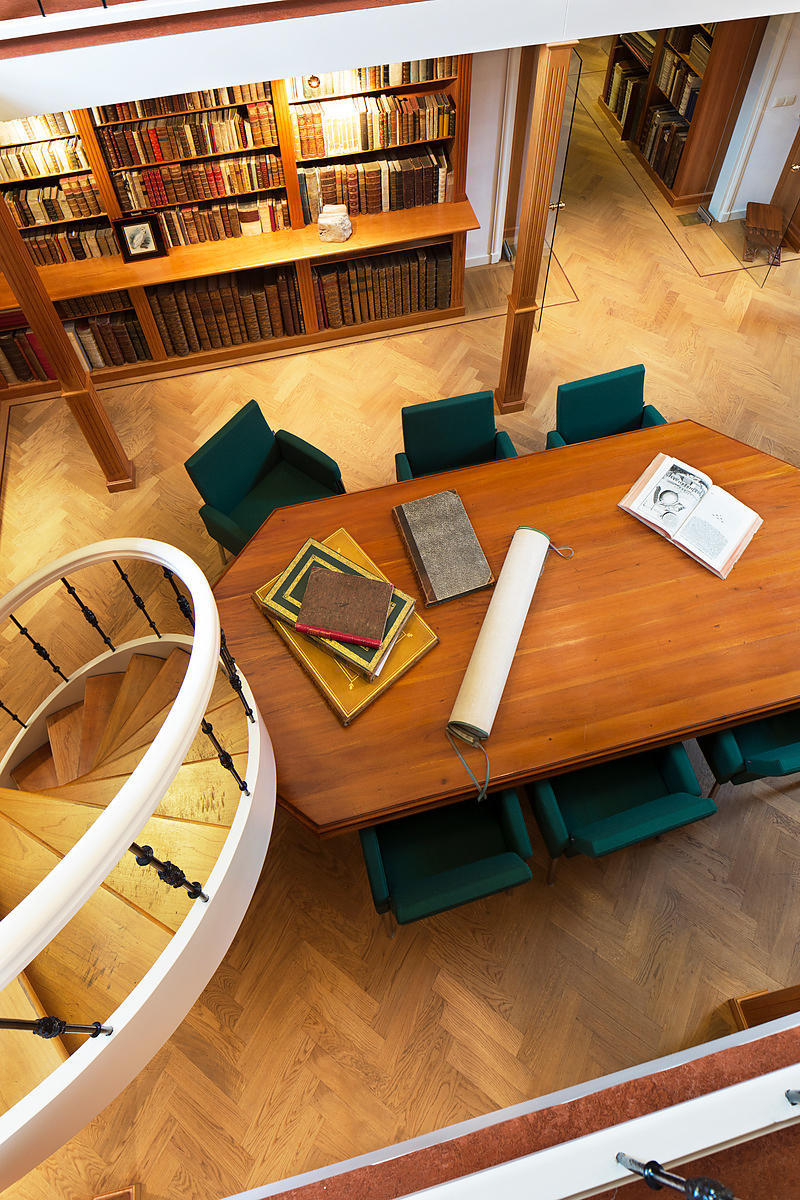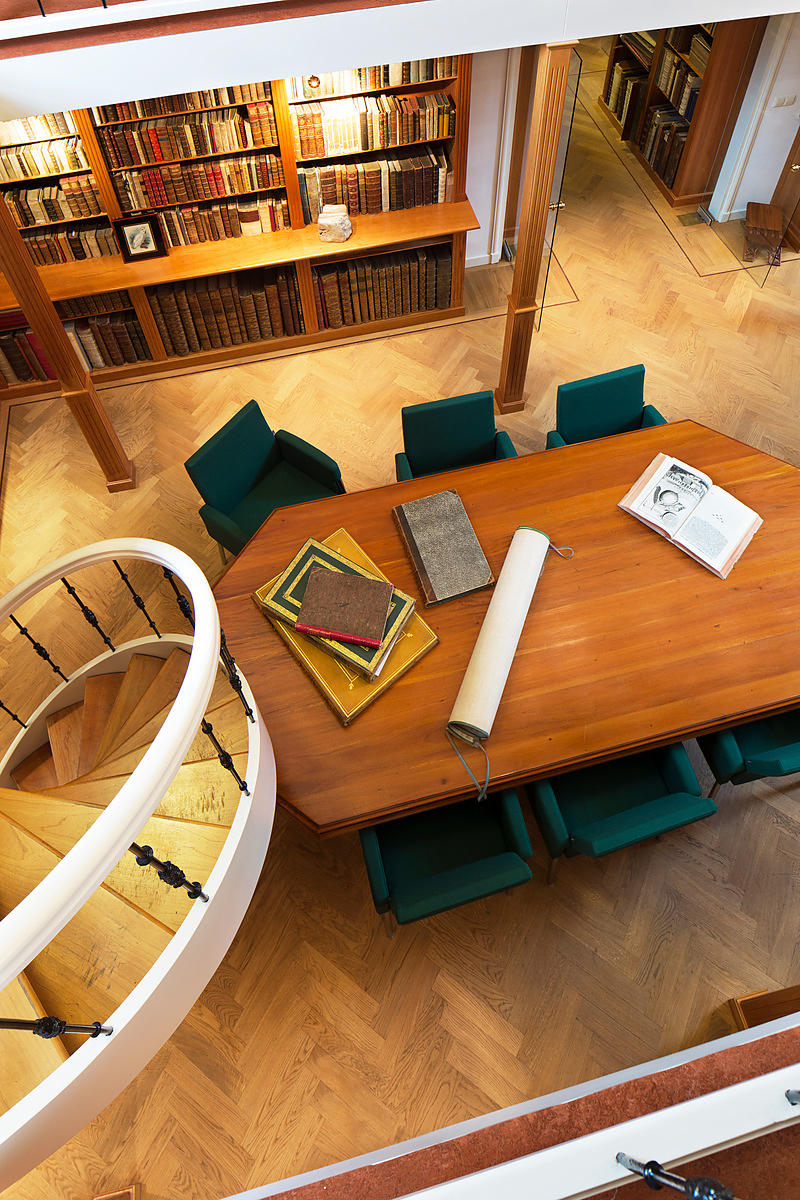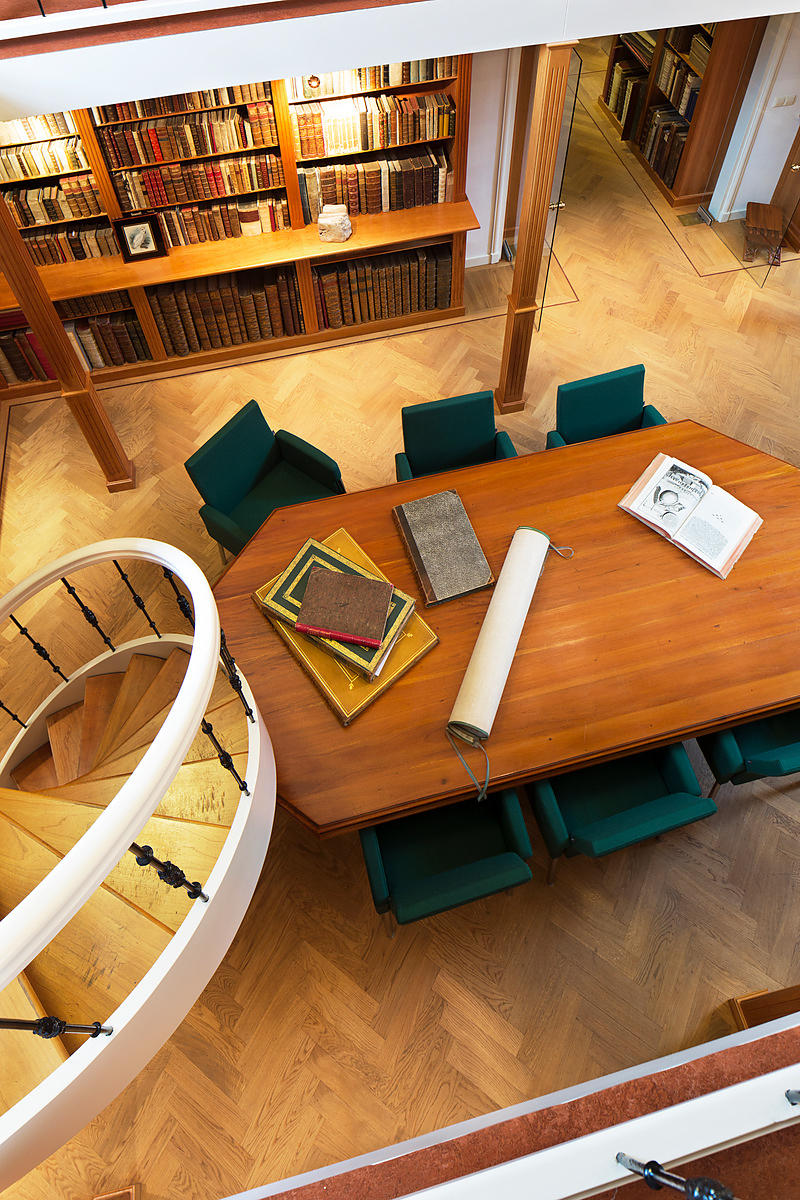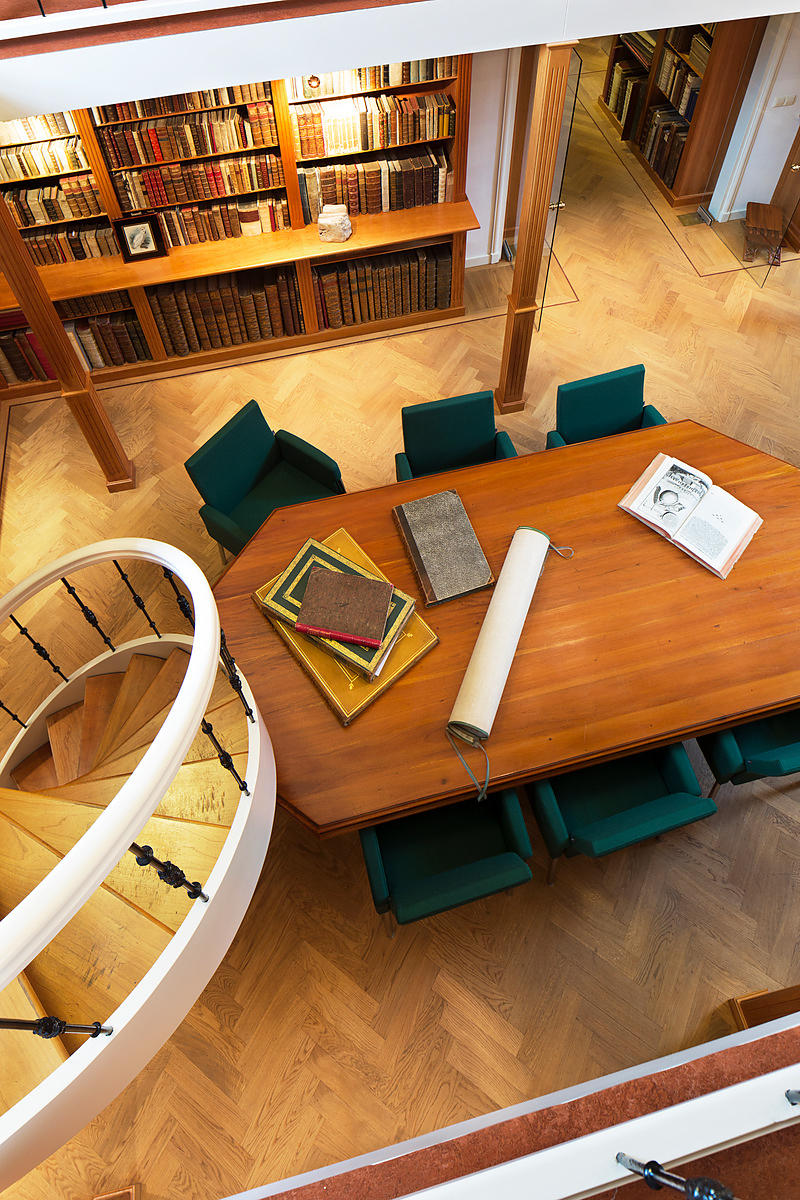 HEYDEN, Jan van der (and Jan van der HEYDEN de Jonge).
Beschryving der niewlijks uitgevonden en geoctrojeerde slang-brand-spuiten, en haare wijze van brand-blussen, tegenwoordig binnen Amsterdam in gebruik zijnde. ...
Amsterdam, Jan Rieuwertsz., 1690. Three parts in one volume. Folio. With an engraved vignette ("Omnibus") on the title page, 21 engraved plates (12 full page, 8 folding and 1 double page). Two additional plates were added at the end of the work to the original 19 engraved plates. With woodcut decorated initials. Contemporary elaborately gold-tooled mottled calf (detailed diamond-shaped floral centrepiece in a floral inner frame with triple acorn cornerpieces in an ornamental outer frame) and gold-tooled spine with a red morocco title label and gold-tooled board edges. Possibly bound in Leiden by the so-called Elzevier Bindery. [1], [1 blank], [6], 50 pp.
€ 18,000
First edition of Jan van der Heyden's groundbreaking work on firefighting, providing the most extensive written and exquisitely illustrated account of 17th and 18th century firefighting methods. The work consists of three parts: the first compares the old and Van der Heyden's newly invented method of firefighting in Amsterdam, the second gives detailed accounts of firefighting between 1651 and 1690, and the third lists and describes bylaws and ordinances issued by the city of Amsterdam regarding fires and firefighting during the second half of the 17th century. The present "fire engine book" was written and illustrated by Jan van der Heyden (1637-1712), "one of the greatest pioneers of Dutch cityscape painting ... probably more famous in his own day for his extra-artistic careers as an inventor, engineer, and municipal administrator" (Sutton).
The fine and spectacular plates show the most destructive fires at Amsterdam between 1652 and 1684, the fires before 1672 being fought with the old fire-engines, and those after 1672 being fought with the Van der Heiden equipment, some plates also showing the old and the new apparatus working together for comparison. Several plates also show burnt-out buildings to illustrate how much less damage was done when the new equipment had been used.
This fire engine was so successful that it even served as a prototype for present-day fire engines. Van der Heyden's engine was able to draw water with a hose from any water reservoir, pressurise the water in the hose, and subsequently being able to use the equipment to extinguish a fire near the base of the flames. His invention was admired all over Europe; it was introduced in England during the reign of King William and Queen Mary and Tsar Peter the Great introduced it in Russia by having the work translated into Russian. A second enlarged Dutch edition appeared in 1735, published by the heirs of Van der Heyden.
Binding shows some signs of wear, mainly around the corners, possibly rebacked. The edges of the leaves are slightly frayed, some browning and spotting throughout. With a repaired tear in the foot margin of leaf G1 and loss to the outer margin of leaf G2 without affecting the text. Leaf I2 (pp. 35-36) has been misbound after leaf K2. Otherwise in good condition. An important work on the use of new firefighting equipment, strikingly illustrated with 21 detailed engraved plates. Bierens de Haan 2055; STCN 841275904 (6 copies); Muller, historieplaten, 2301; Sutton, Jan van der Heyden (1637-1712), pp. 74-80; WorldCat 688424768, 458362737, 472539699, 187081138.
Related Subjects: