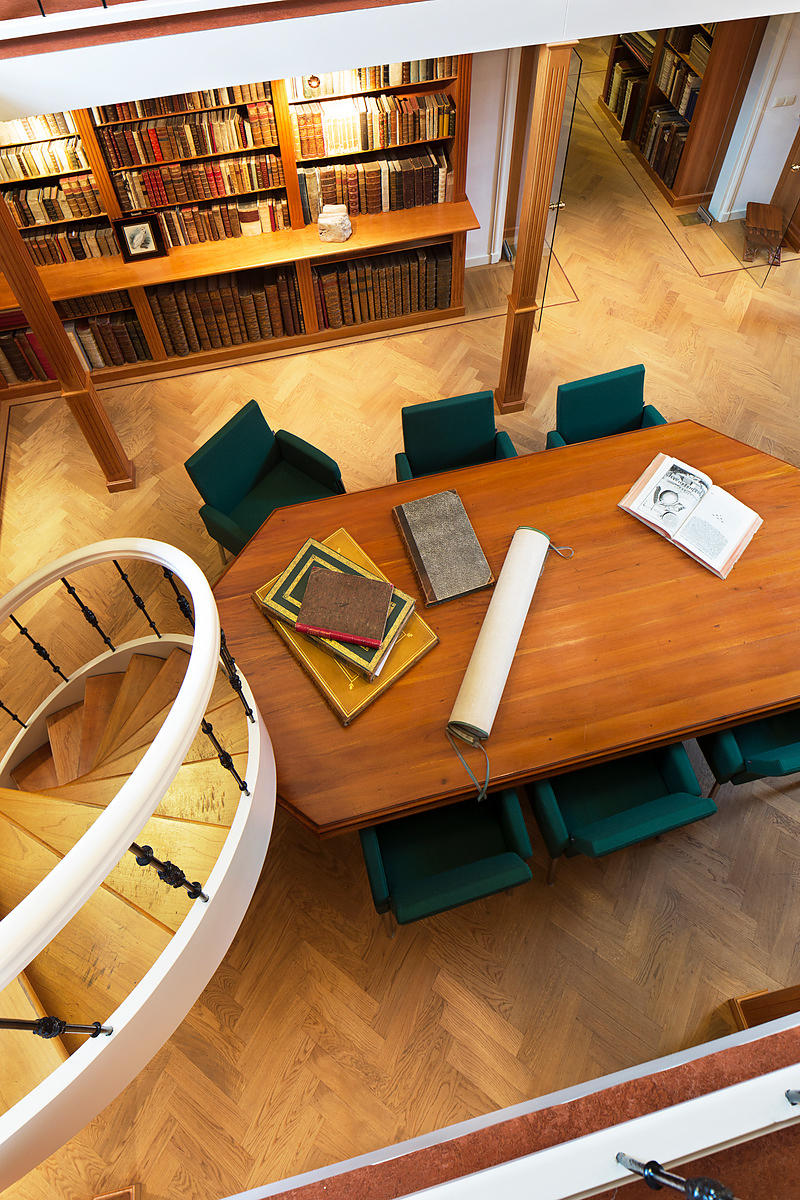 HIGGINS, William John.
South Sea whale fishery. A representation of the ships Amelia Wilson & Castor off the Island of Bouro - with their boats & crew in the various process of fishing, shewing the manner the spermacetti whales are caught, also the method of cutting them into the ship, & boiling the oil upon deck.
London, W.J. Huggins, January 1, 1825. Aquatint (plate size: 44 x 56.5 cm), printed on unwatermarked wove paper (50.5 x 61.5 cm).
€ 5,000
Second issue(?) of a striking aquatint by Thomas Sutherland after a painting by the celebrated marine painter William John Huggins (1781-1845), original a sailor by trade. The spectacular scene shows the British whalers Amelia Wilson and Castor off Buru, Indonesia, with a dying sperm whale smashing a whale boat, crew "cutting in" blubber alongside one of the ships, and several whale boats giving chase.
An earlier (and slightly smaller) version was published as South Sea Whale Fishery. The present print, with a longer title, shows the same scene "but differs in size and in execution of the sky and other details" (Ingalis). Ingalis suggests that "there may have been a third and perhaps even a fourth plate engraved of the same scene ...".
In very good condition, with some traces of tape at the foot. Ingalls, Lothrop collection 104; Kendall Whaling Museum prints 188.
Related Subjects: