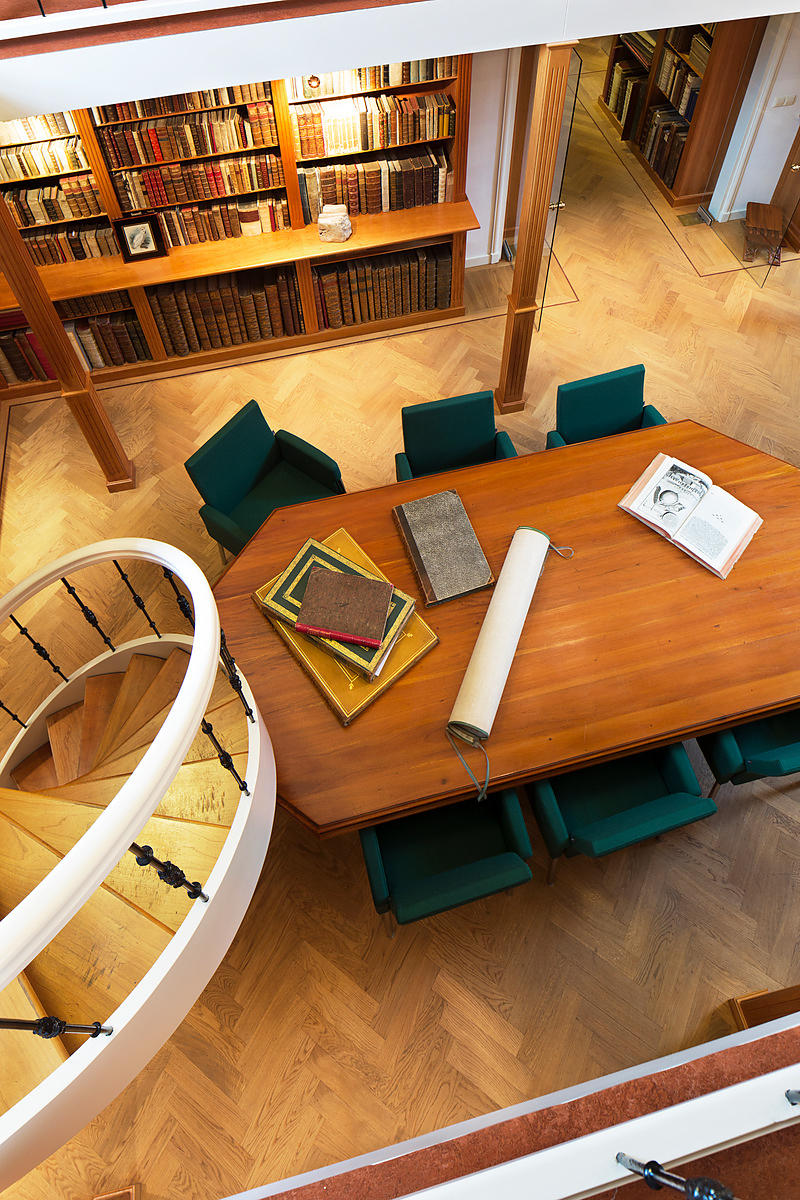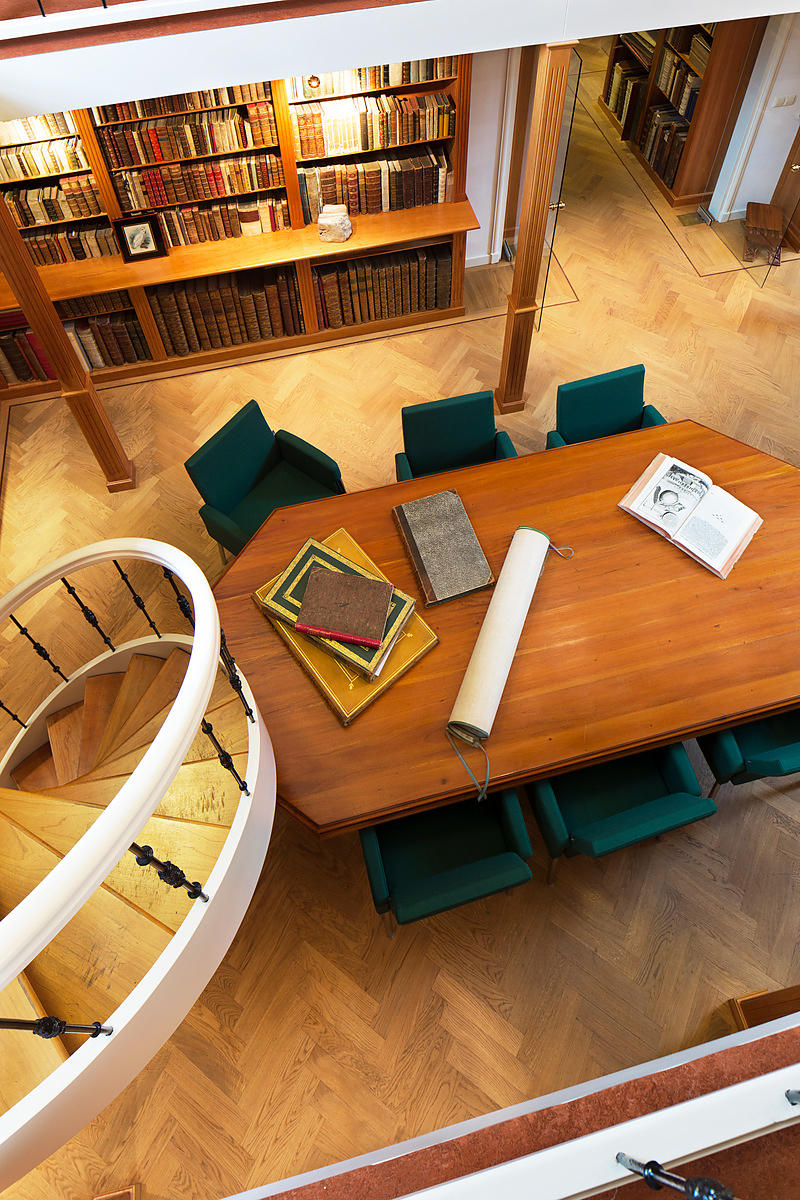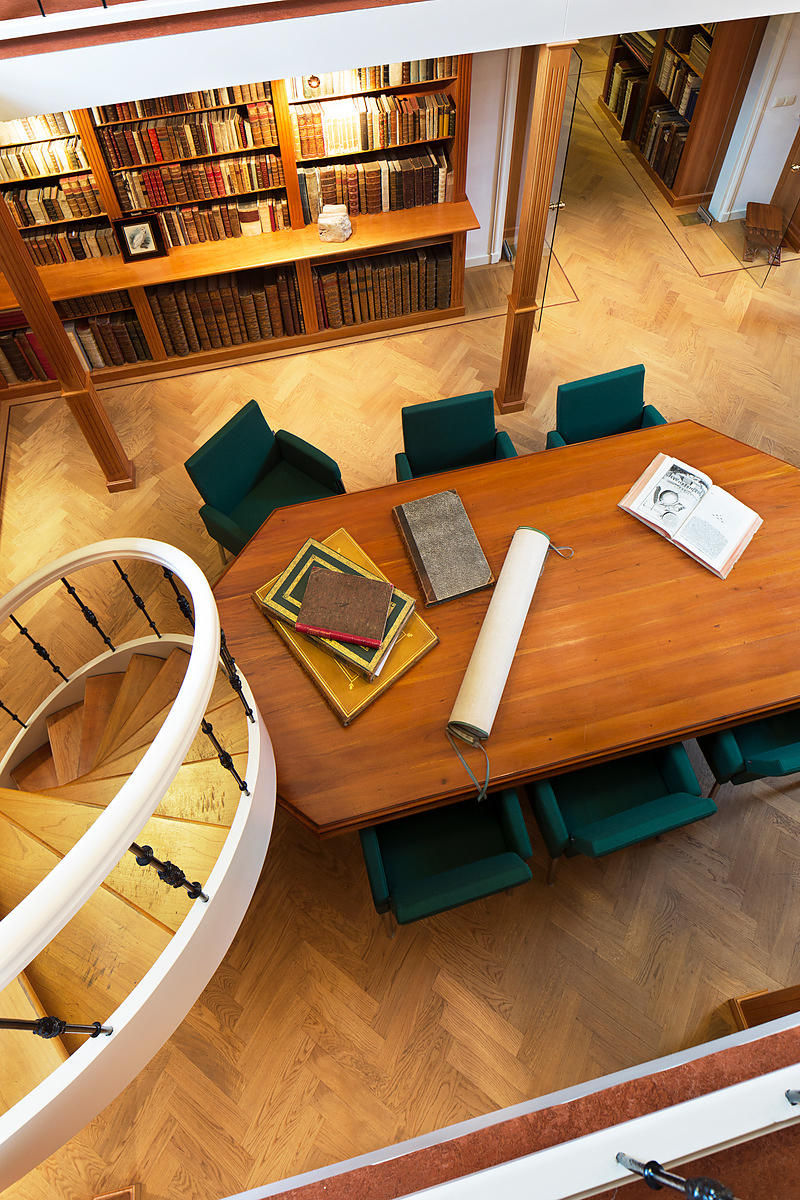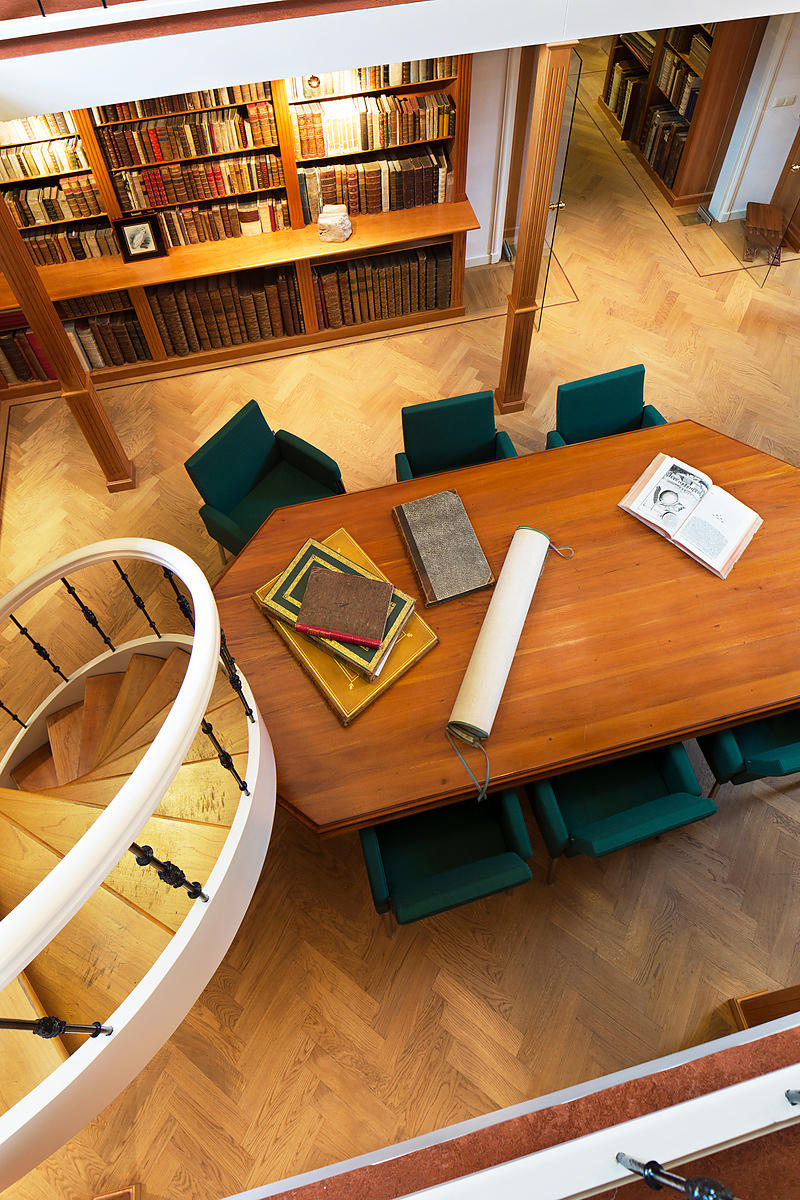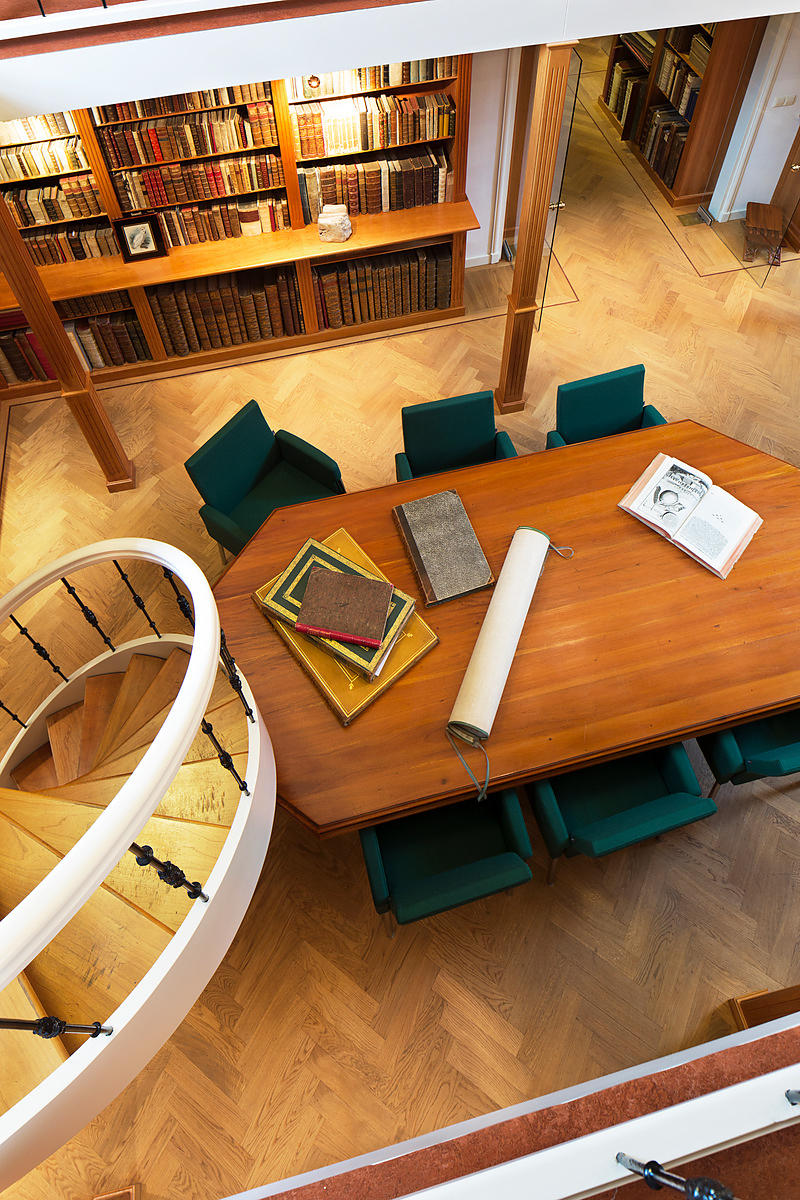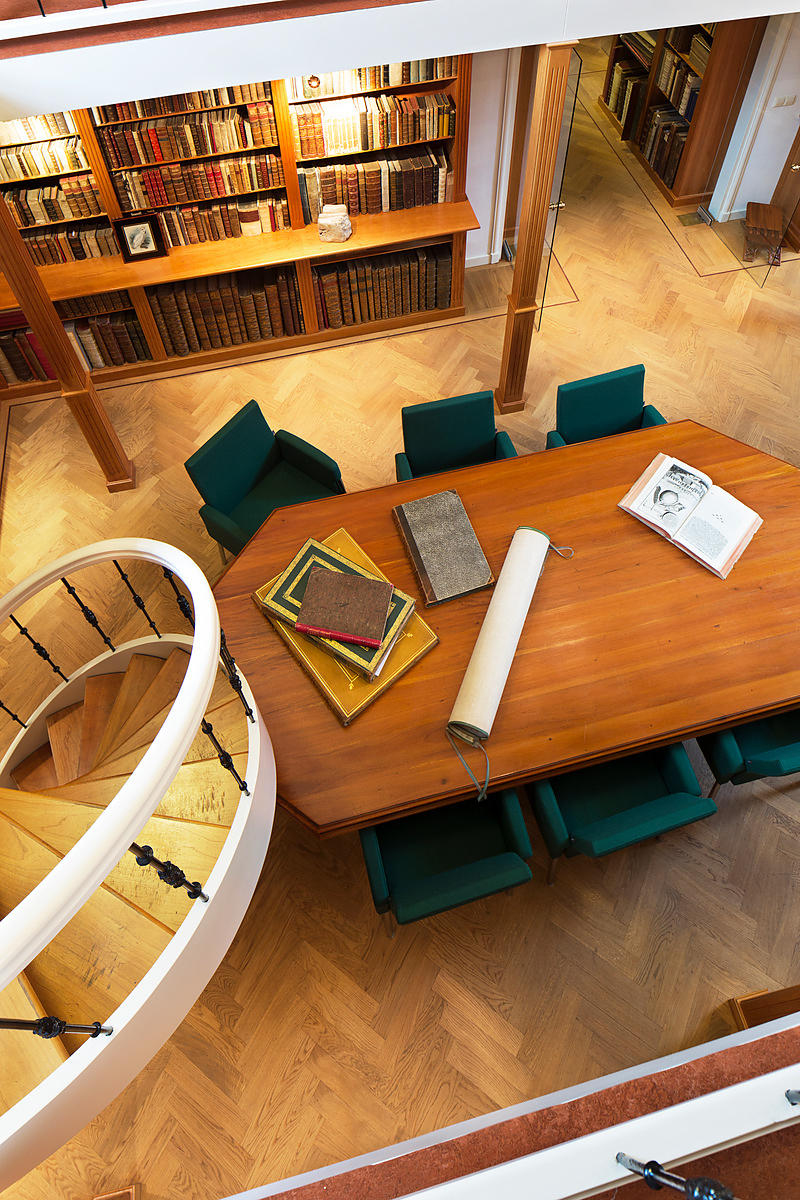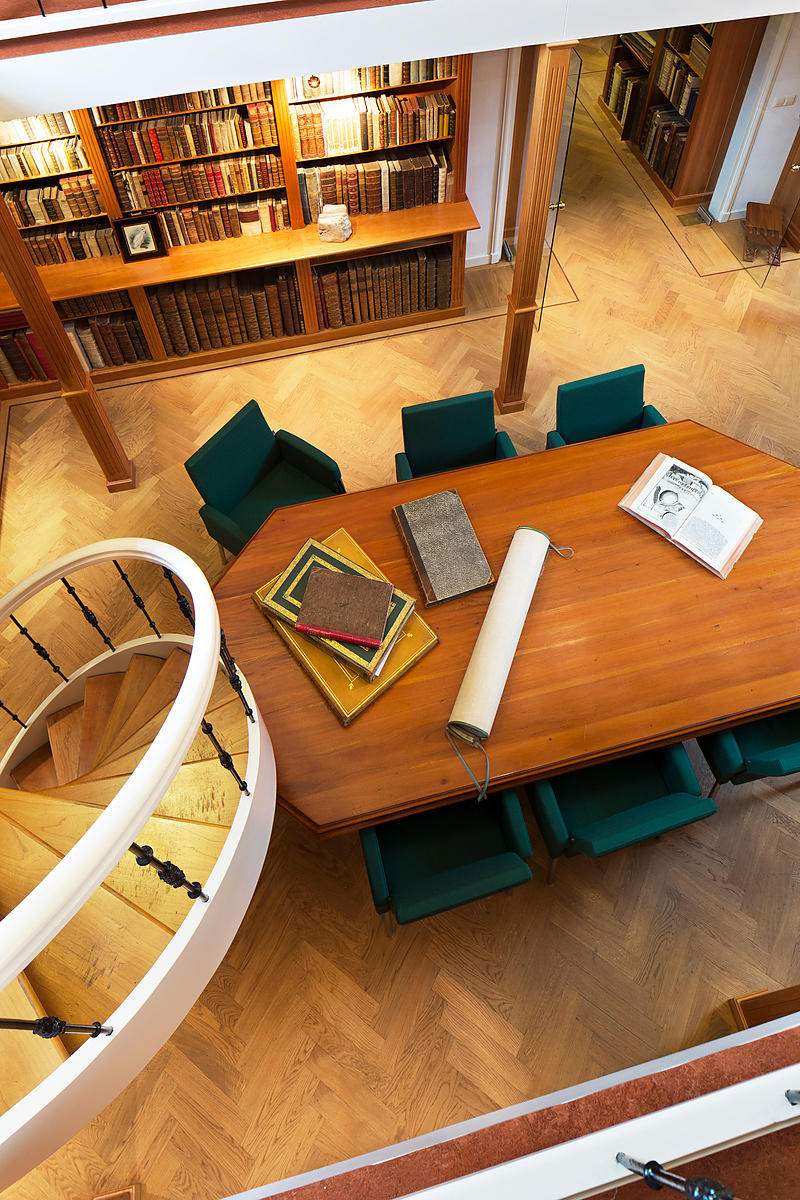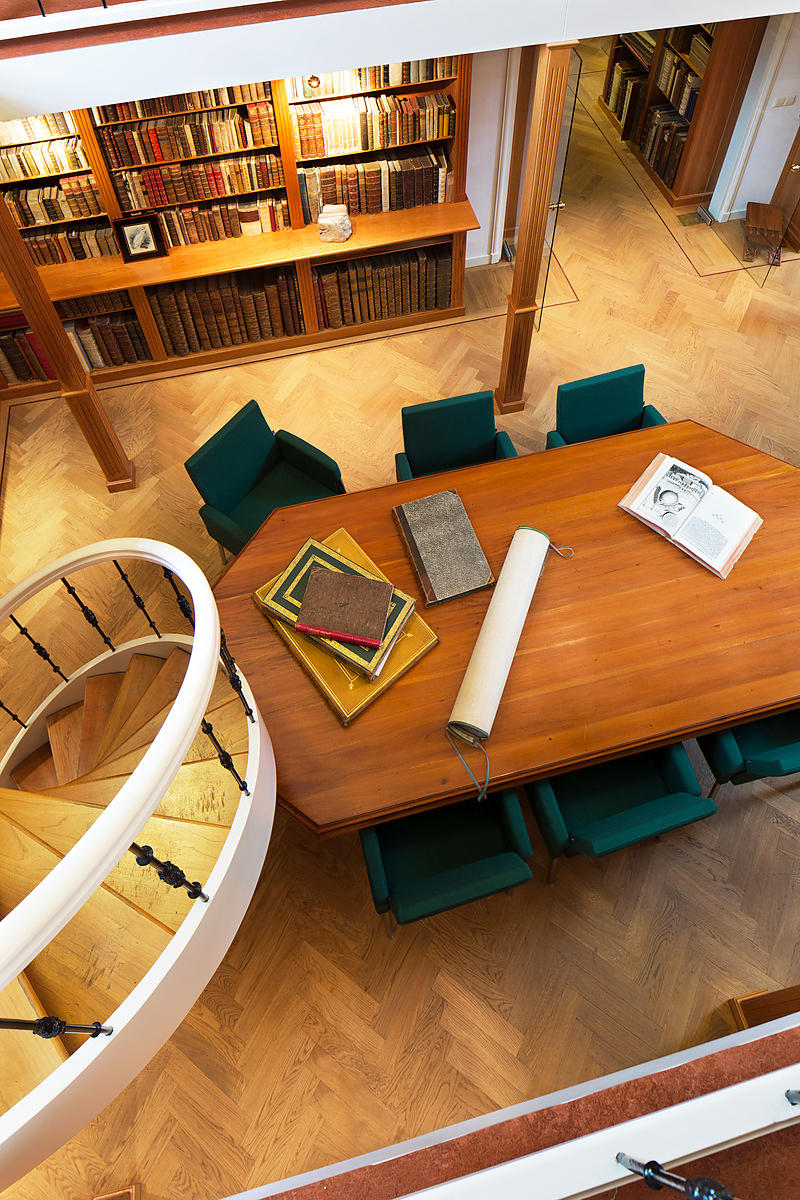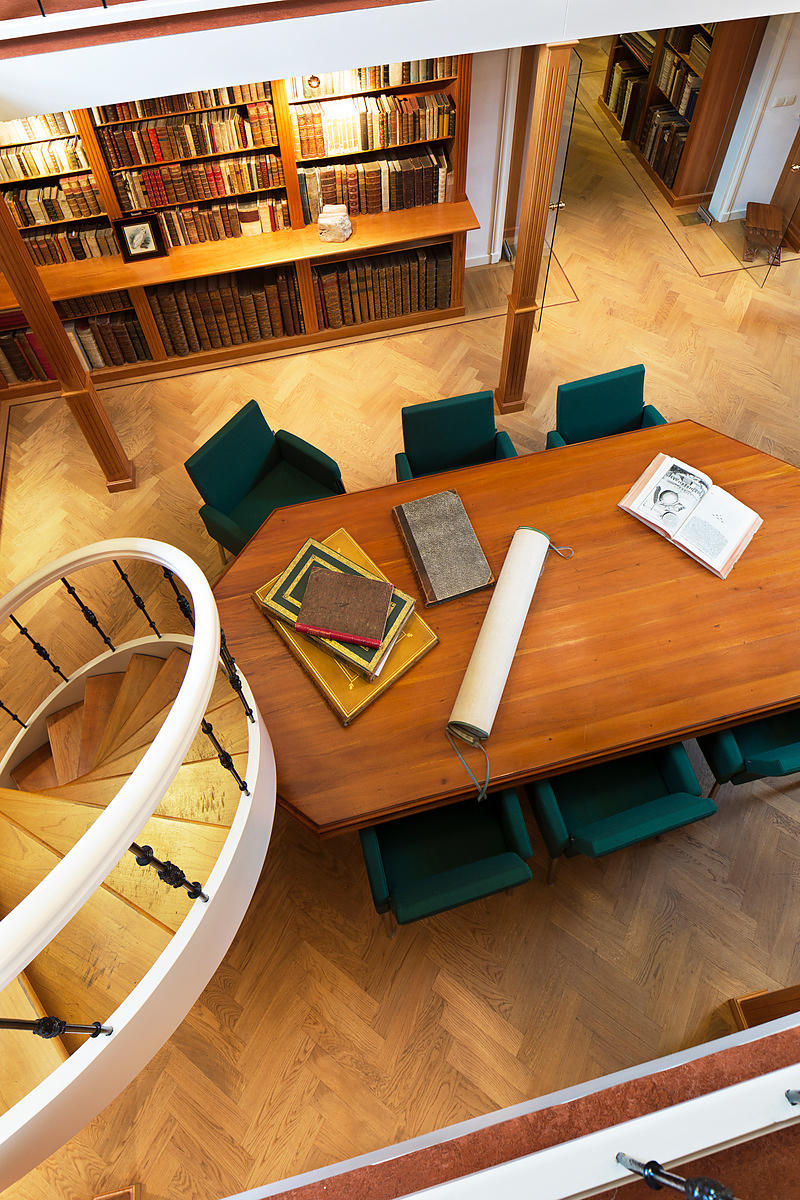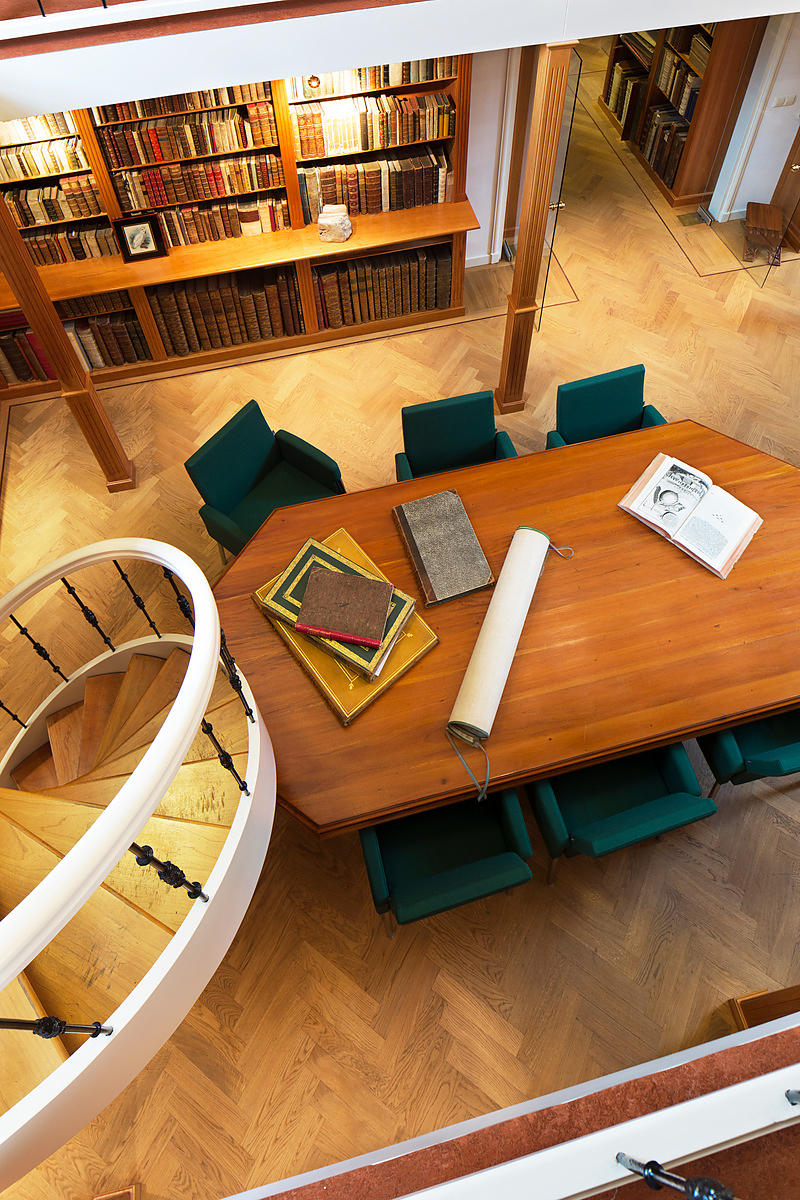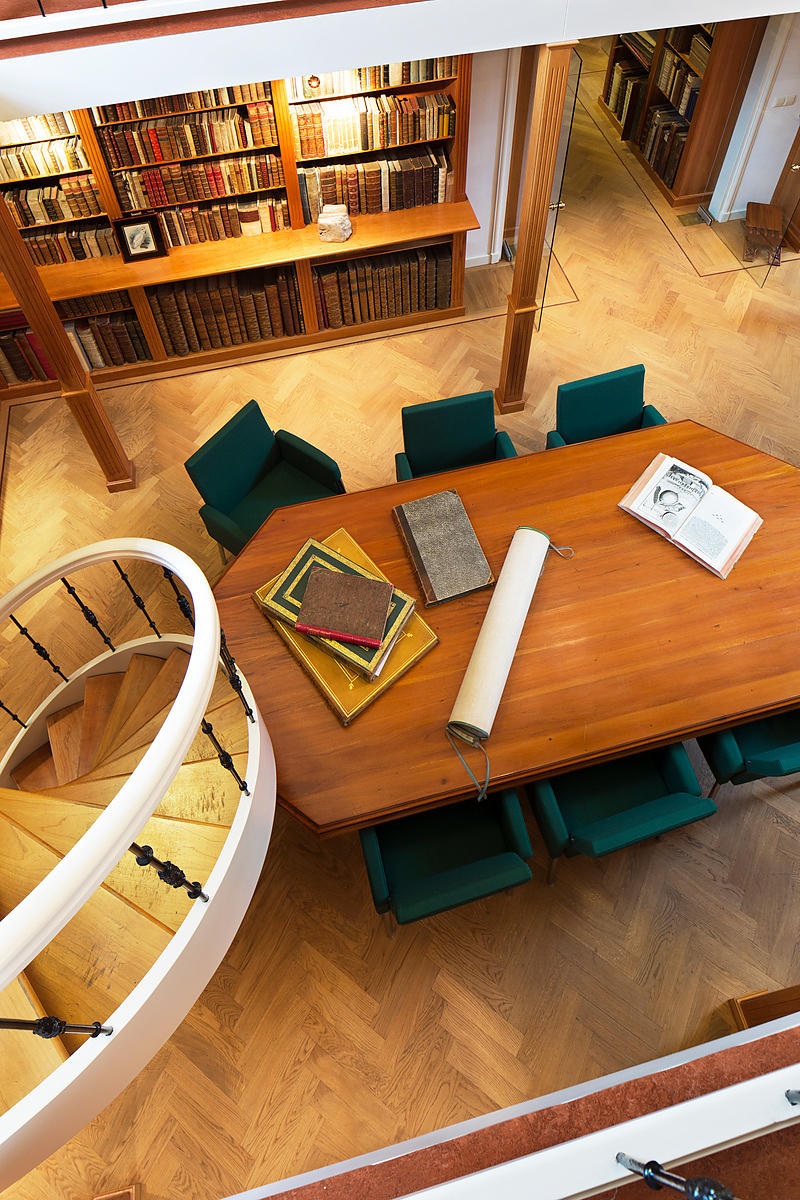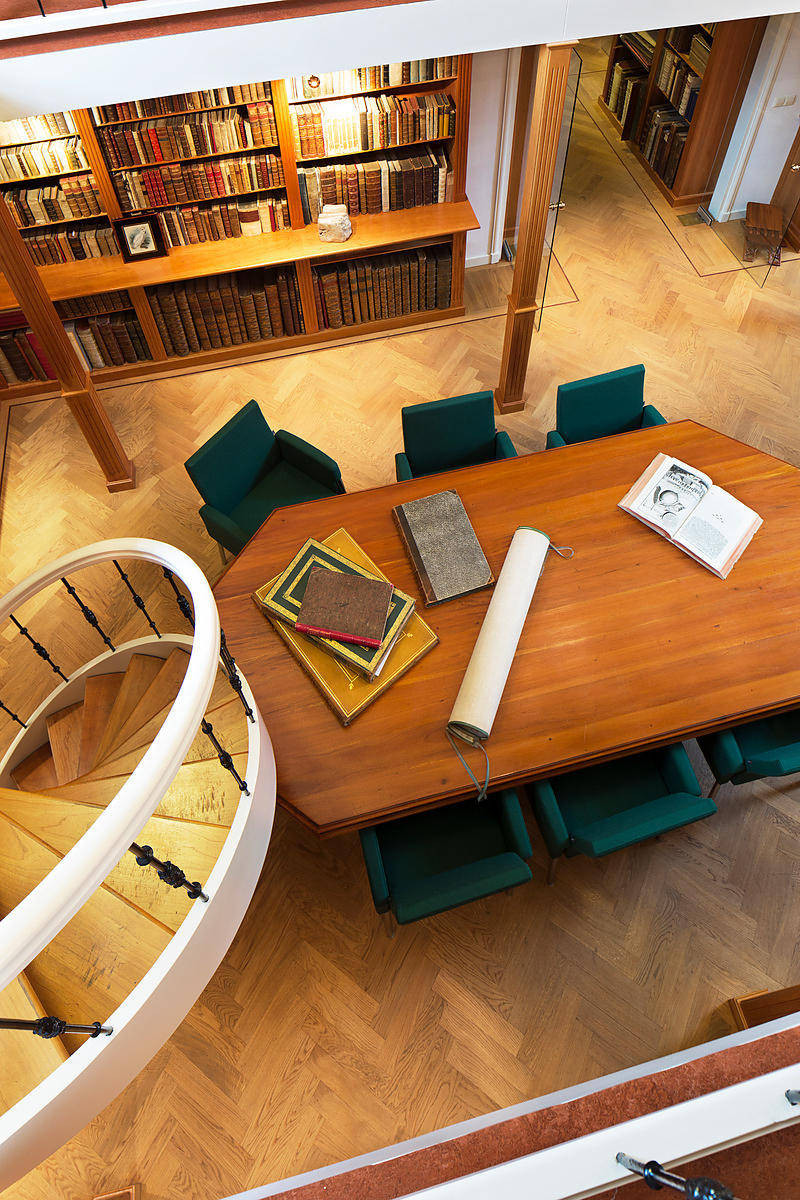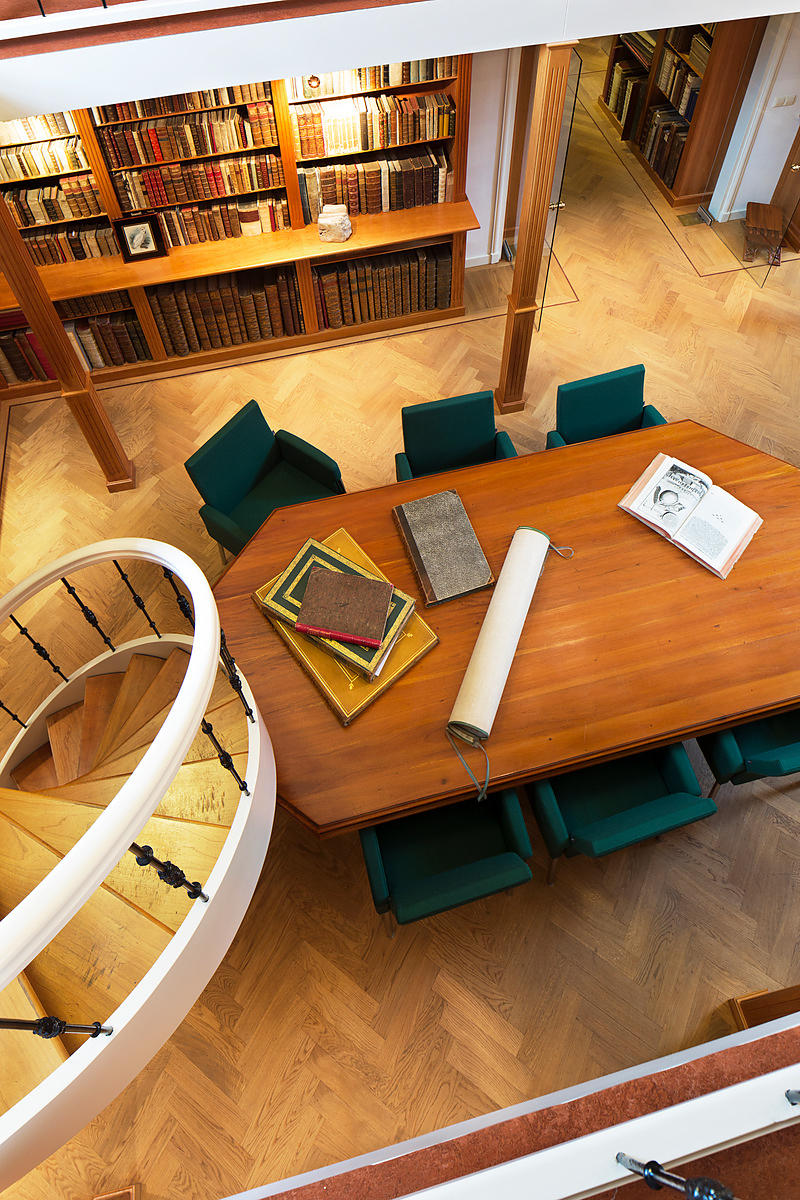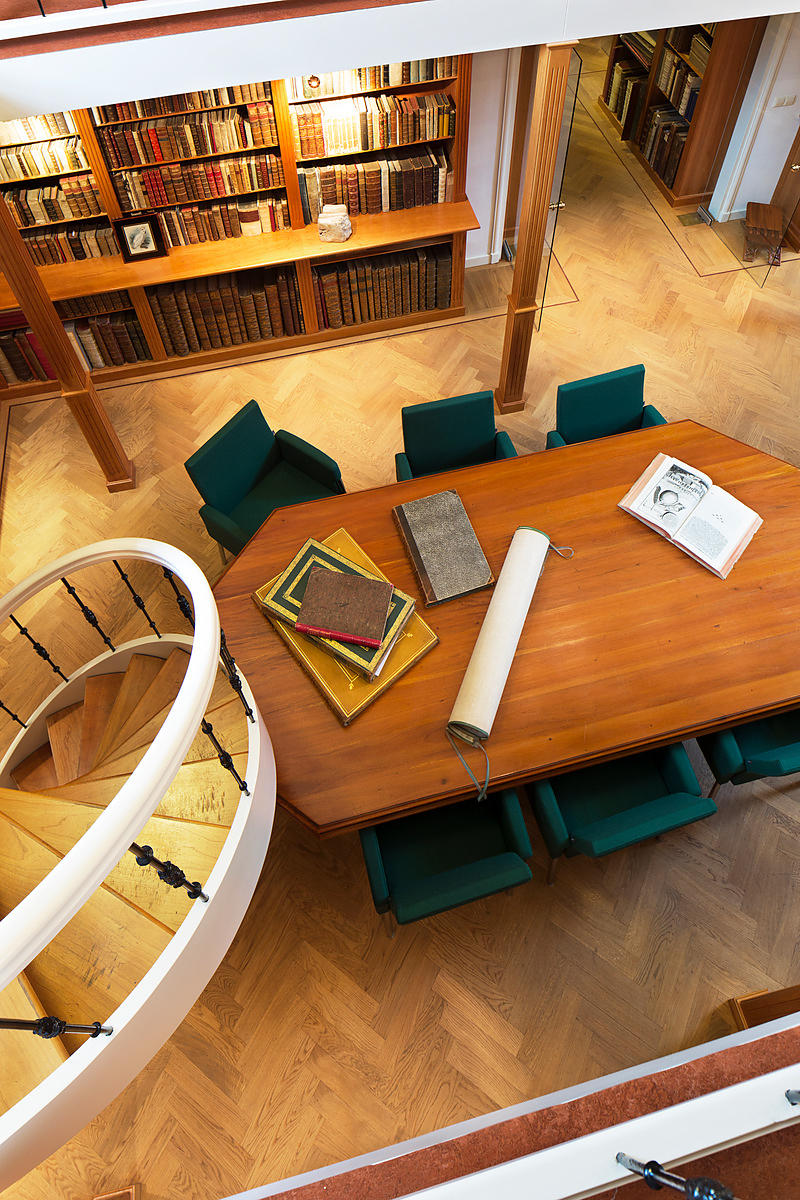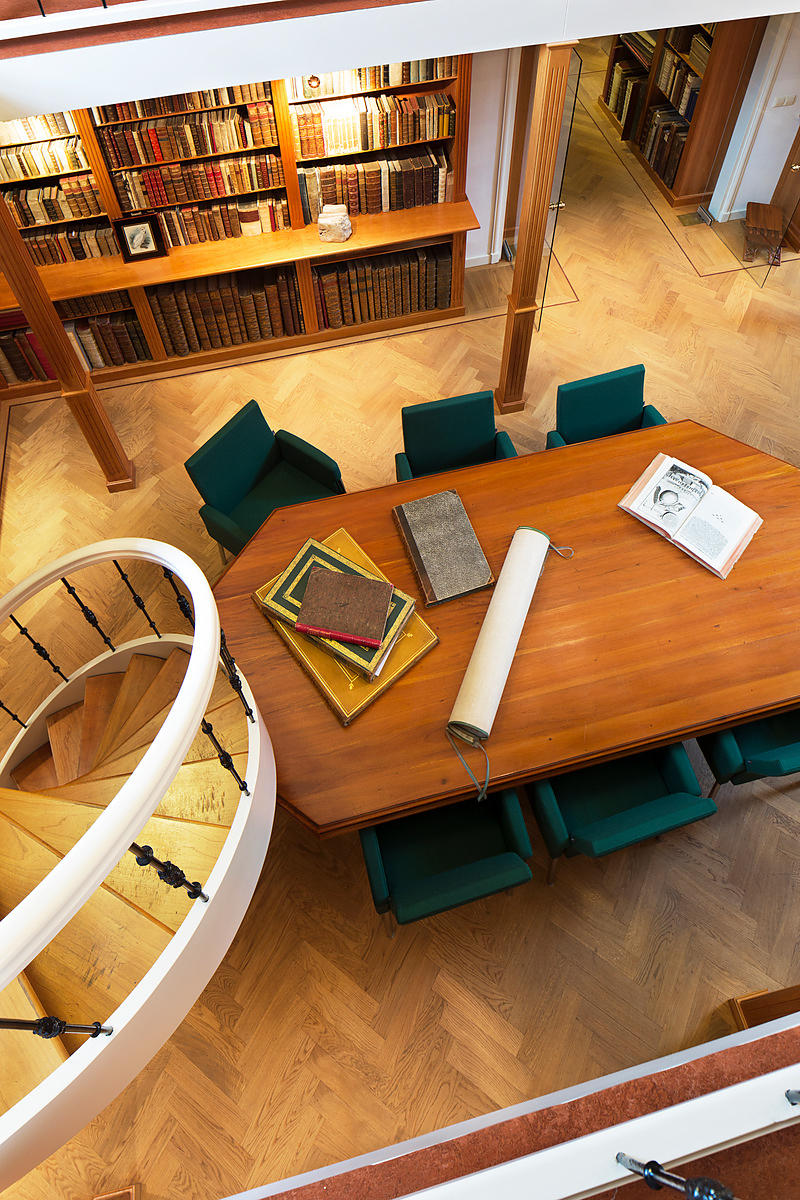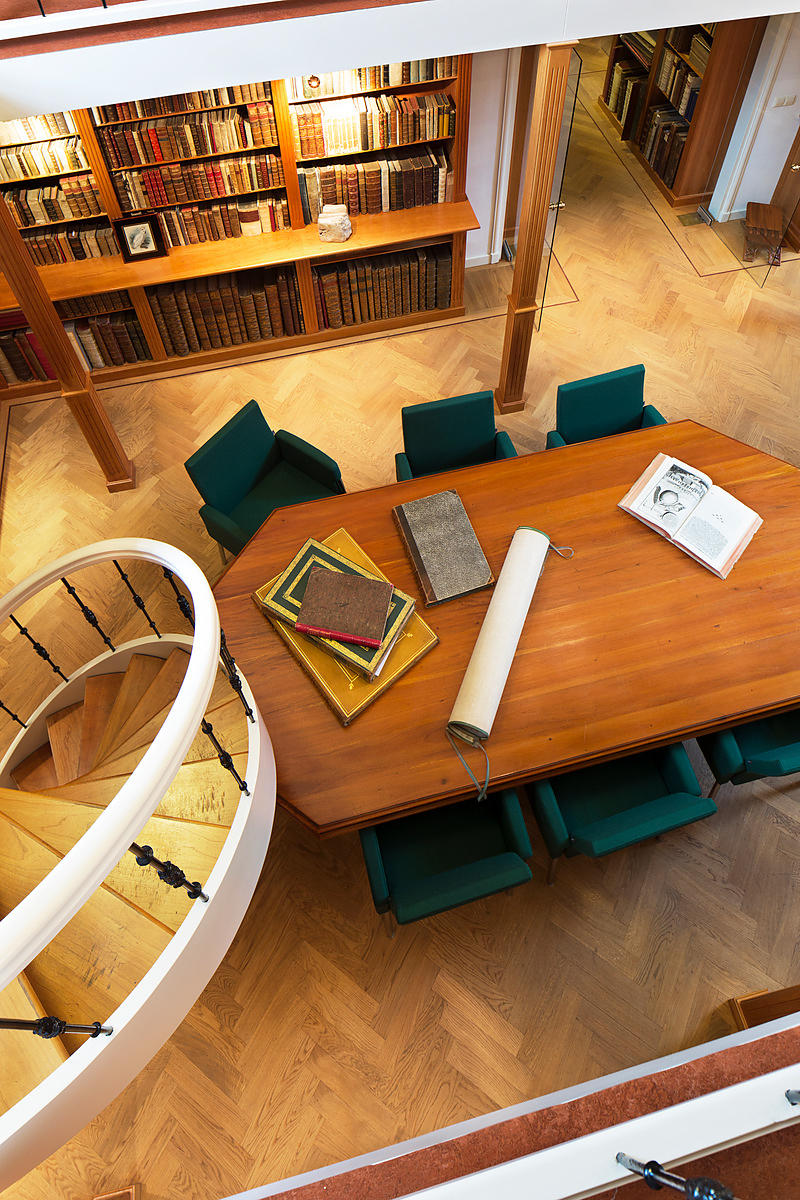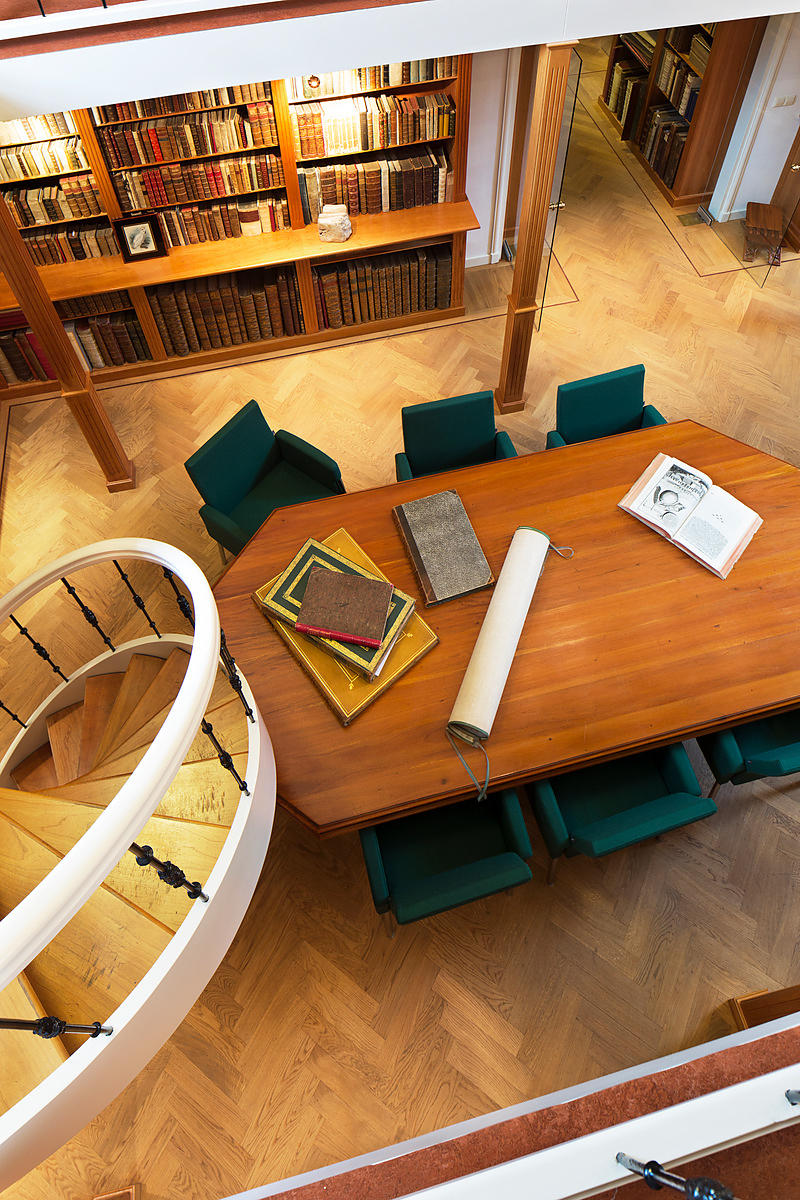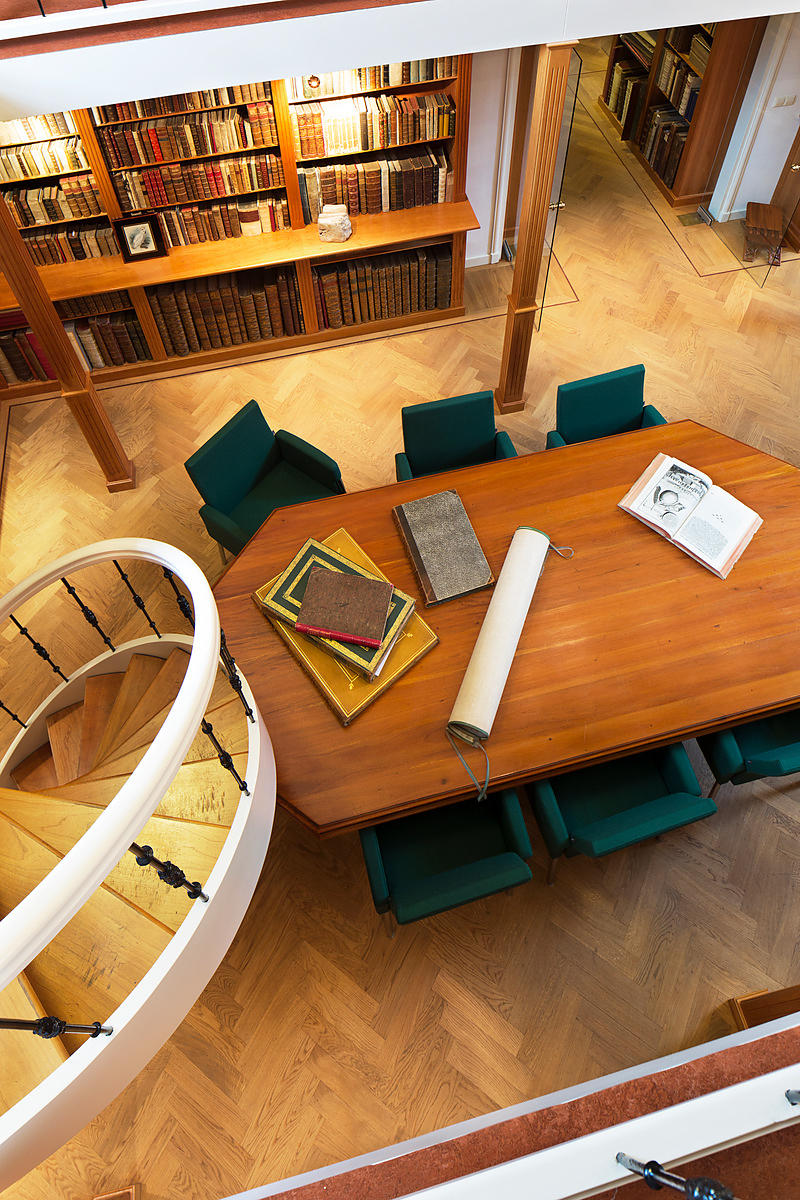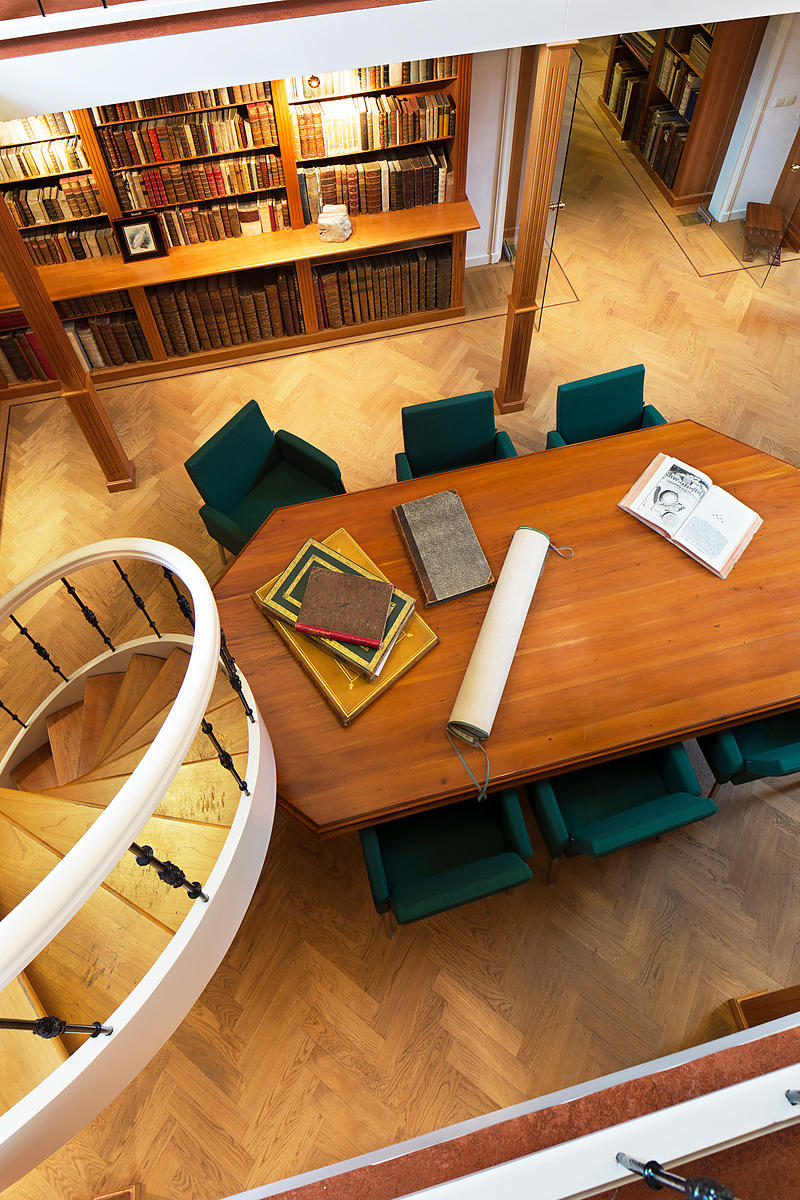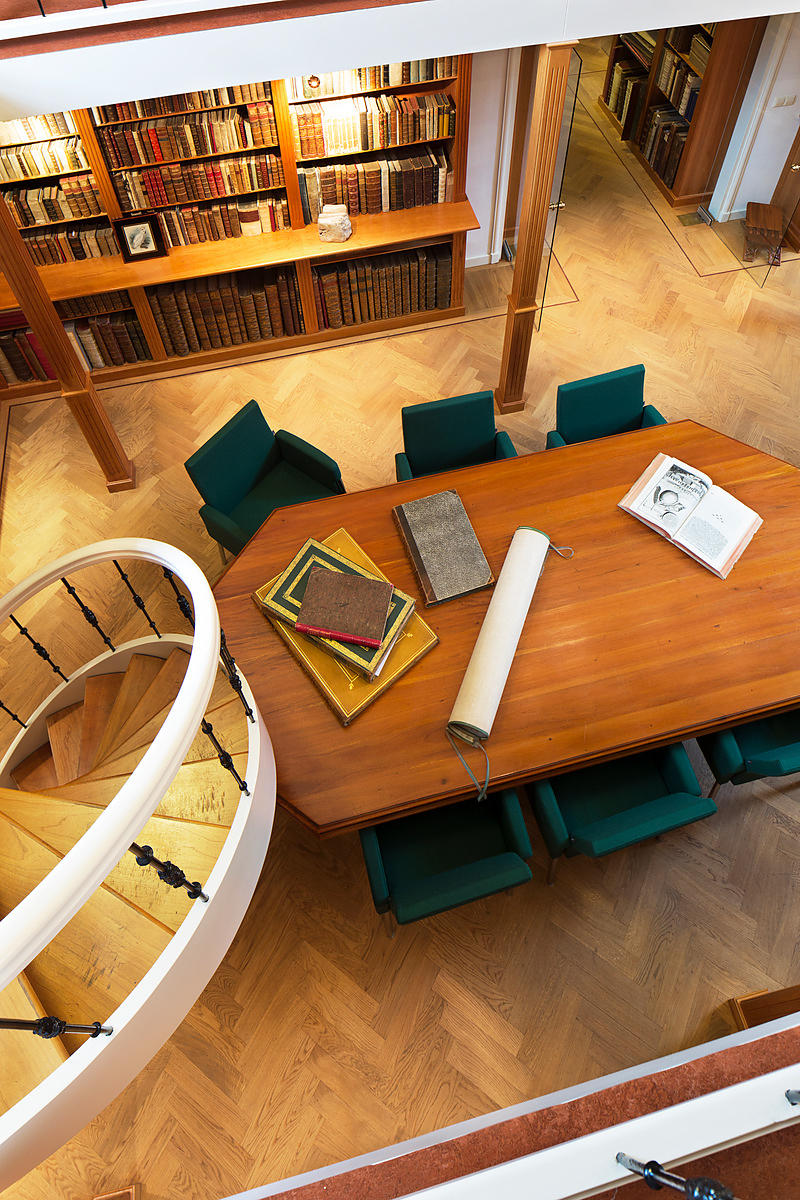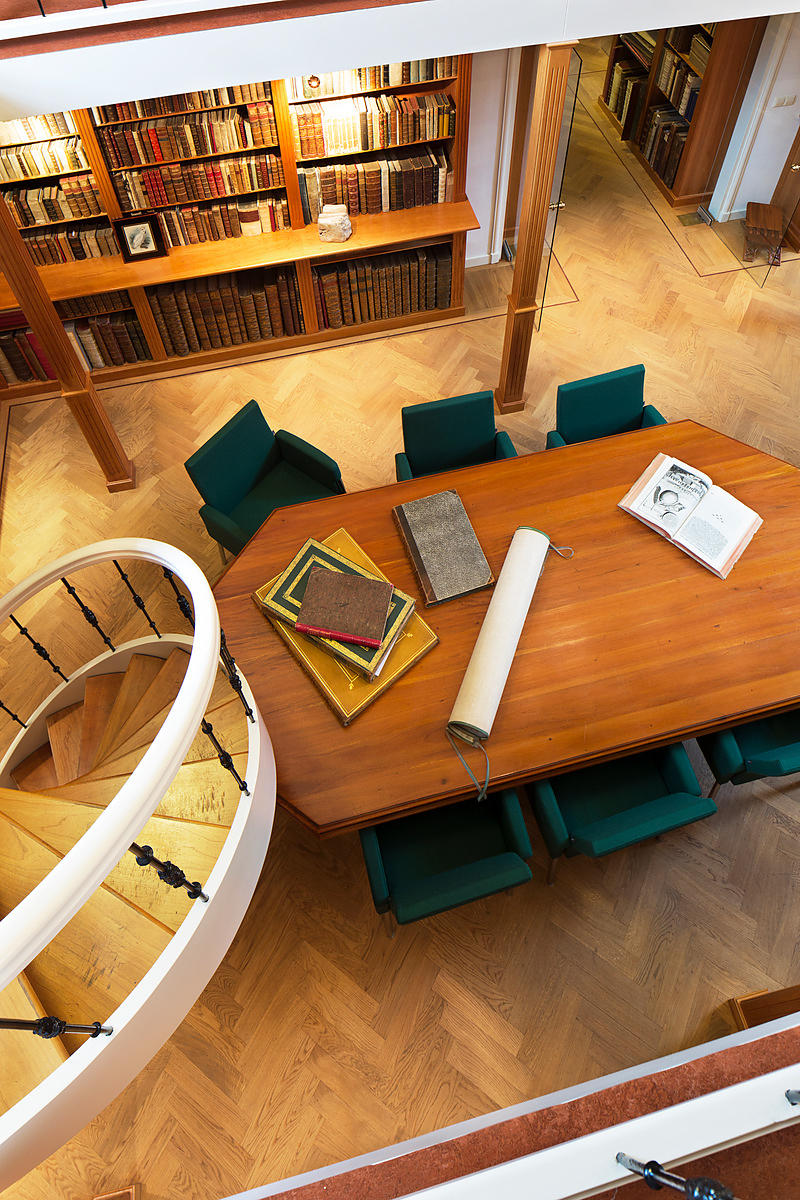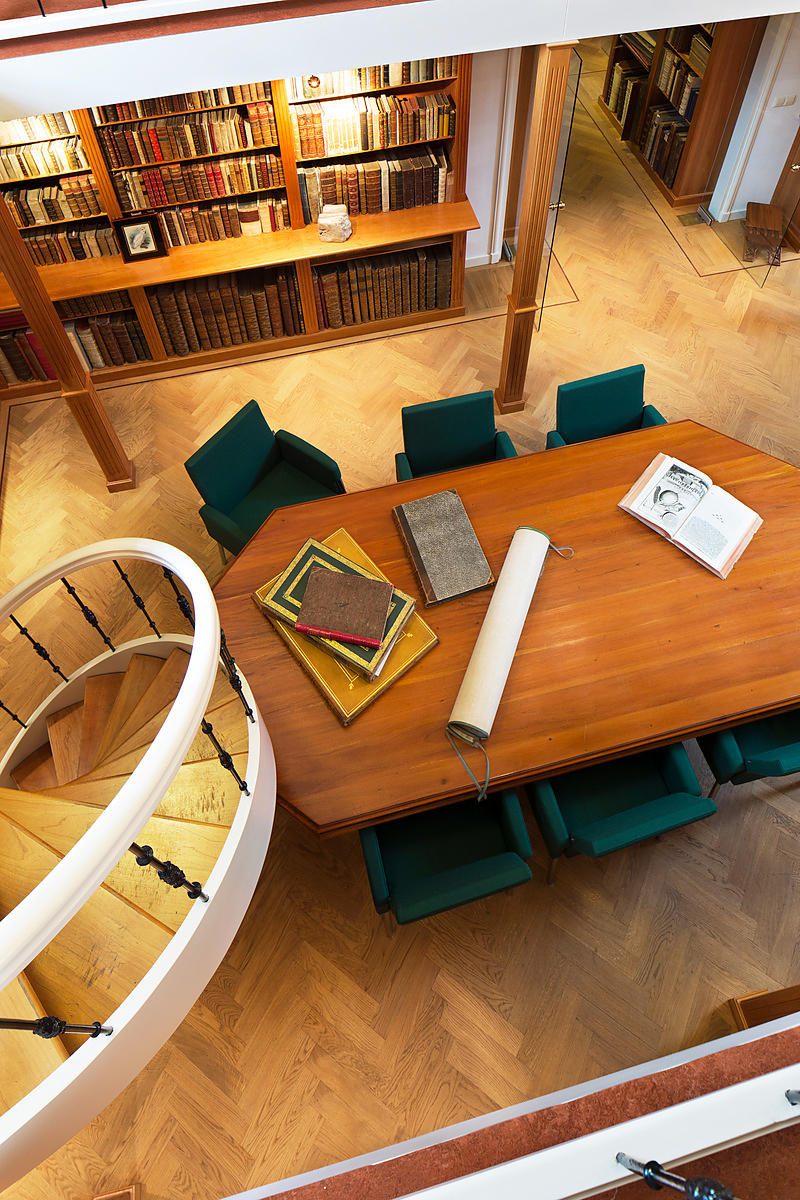 HUGHES, Griffith.
The natural history of Barbados.
London, printed for the author, 1750. Royal 4to in 2s. With a large folding, hand coloured map of the island of Barbados and with 30 hand coloured, numbered engraved plates. The plates were engraved by Austen, G. Bickham and Mynde after the designs of G. Bickham and G. D. Ehret. The map and all engraved plates also show the coats of arms of the dedicatees of each individual illustration. With a small vignette on the title page, 5 large headpieces showing a prospect of Bridgetown in Barbados (including 3 hand coloured), numerous other engraved floral and ornamental head- and tailpieces, and ornate decorated initials (at least 4 series) throughout. Contemporary sprinkled calf with a gold-tooled double fillet frame on both boards and an elaborately gold-tooled spine with a gold-tooled red morocco title label, gold-tooled board edges, red edges. [1], [1 blank], [1], [1 blank], [12], VII, [1], "314" [= 318], [7], [1 blank], [11], [1 blank] pp.
€ 32,500
First and only edition of a beautifully illustrated and hand coloured natural history work on the island of Barbados. While Hughes' work was one of the first descriptions of Barbados' natural history, it contained no major scientific breakthroughs. It was undoubtedly a very popular publication, as proven by the long list of subscribers, and is said to have been praised by Carl Linnaeus (DWB). Its popularity is probably largely due to the striking, hand coloured illustrations. The map of the island of Barbados was made from the author's observations by Thomas Jefferys, geographer to the Prince of Wales. The 30 engraved plates mainly show plants and trees found on Barbados, but also some fish and some archaeological finds showing Caribbean indigenous peoples inhabited the island (Hughes calls the Arawak and other indigenous peoples "Indians", see plate 1). The plates were engraved by Austen, G. Bickham and Mynde after the designs of G. Bickham and G. D. Ehret. The German botanist and entomologist Georg Dionysius Ehret (1708-1770) was well known for his botanical illustrations and thus his plates in the present work are especially highly praised. The engraved map and all engraved plates are inscribed to - and show the coats of arms of - prominent members of British society who were subscribers of the present work, such as the Prince and Princess of Wales, bishops, dukes, and earls. "The book is one to place beside Catesby's Natural History (1731[-47]), which also gave some account of West Indian plants, in some instances the same ones, with similar local names. Hughes had an advantage over Catesby in that a majority of the Barbados plates were drawn by Ehret, whereas just three of Catesby's are from that gifted artist's hand." (Hunt).
The present work contains the first ever description of "the forbidden fruit", a citrus fruit native to Caribbean islands like Barbados and which was thought to be the origin of the grapefruit. Plate 7, dedicated to the bishop of Exeter, shows the "forbidden-fruit-tree", which "very much resemble[s] [the] orange tree".
With the bookplates of Árpád Plesch and Dr. Ulrich Danckers on the front pastedown, and an additional small errata leaf (also adding 7 names to the list of subscribers) mounted on leaf (2)a2v. The binding shows some signs of wear and has been restored along the hinges of the spine. Slight foxing and browning throughout, the engraved plates remain fine and clear. Otherwise in good condition. BM NH vol. 1/2, p. 887; ESTC T147028, T147029; Great flower books, p. 104; Hunt 536; Johnston, Cleveland herbal, 425; Nissen BBI 950; Plesch 1 Botanique, p. 111; Plesch, Mille et un livres botaniques, p. 271 (2 copies, second is ours); Pritzel 4319; Sabin 33582; Stiftung für Botanik (third day) 373, 374, 375; Wood, p. 393; for the author: Dictionary of Welsh Biography "Griffith Hughes"; for Ehret & Hughes: Oak Spring Flora p. 188.
Related Subjects: