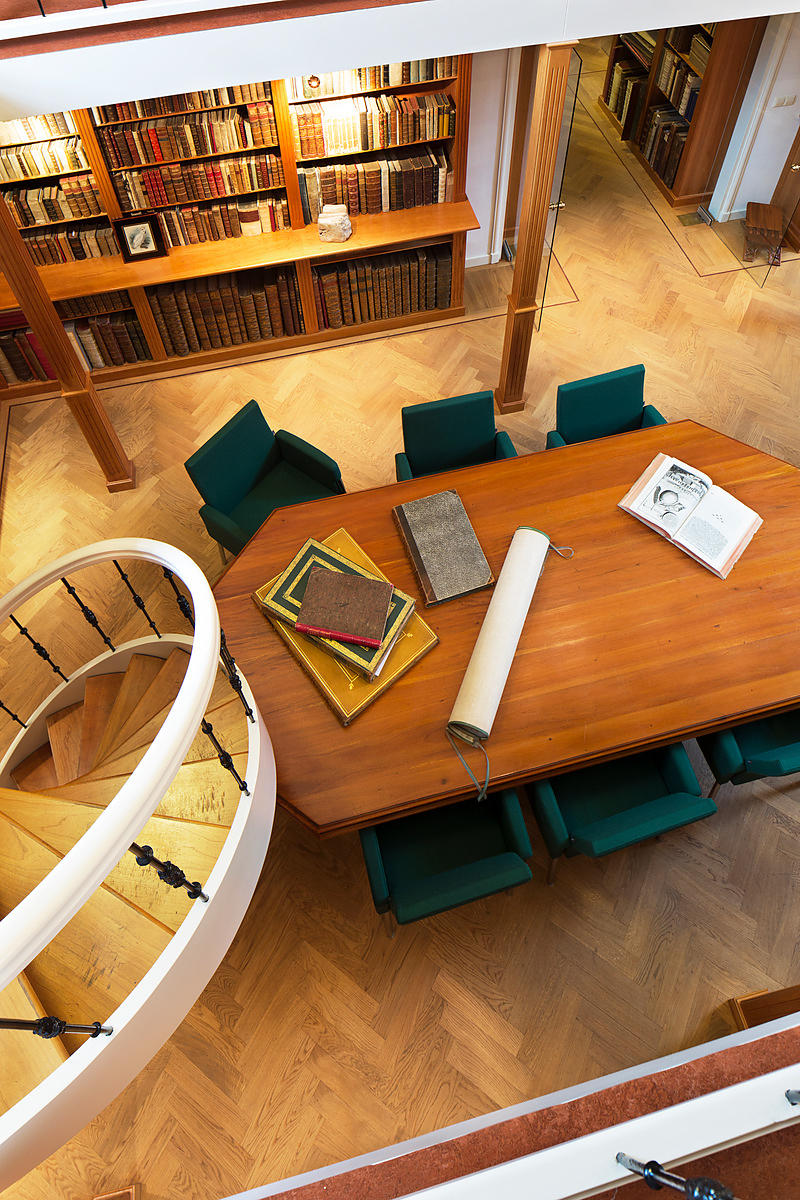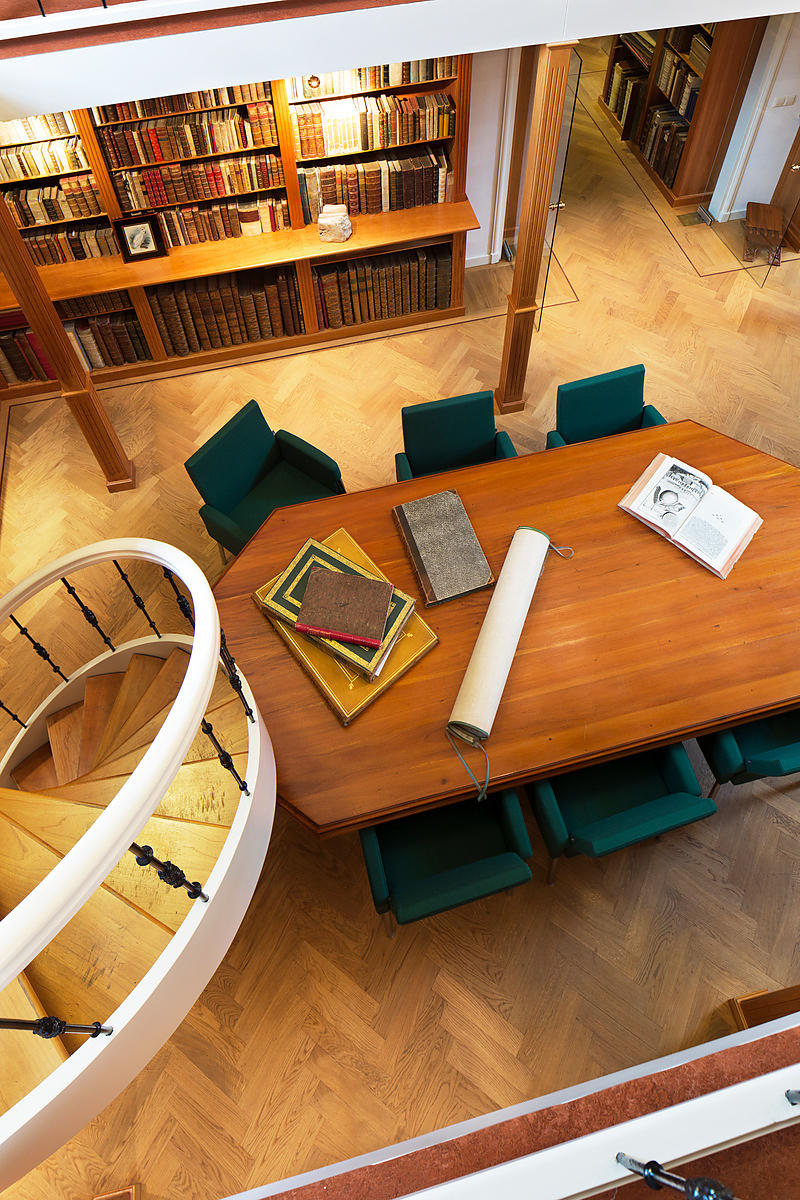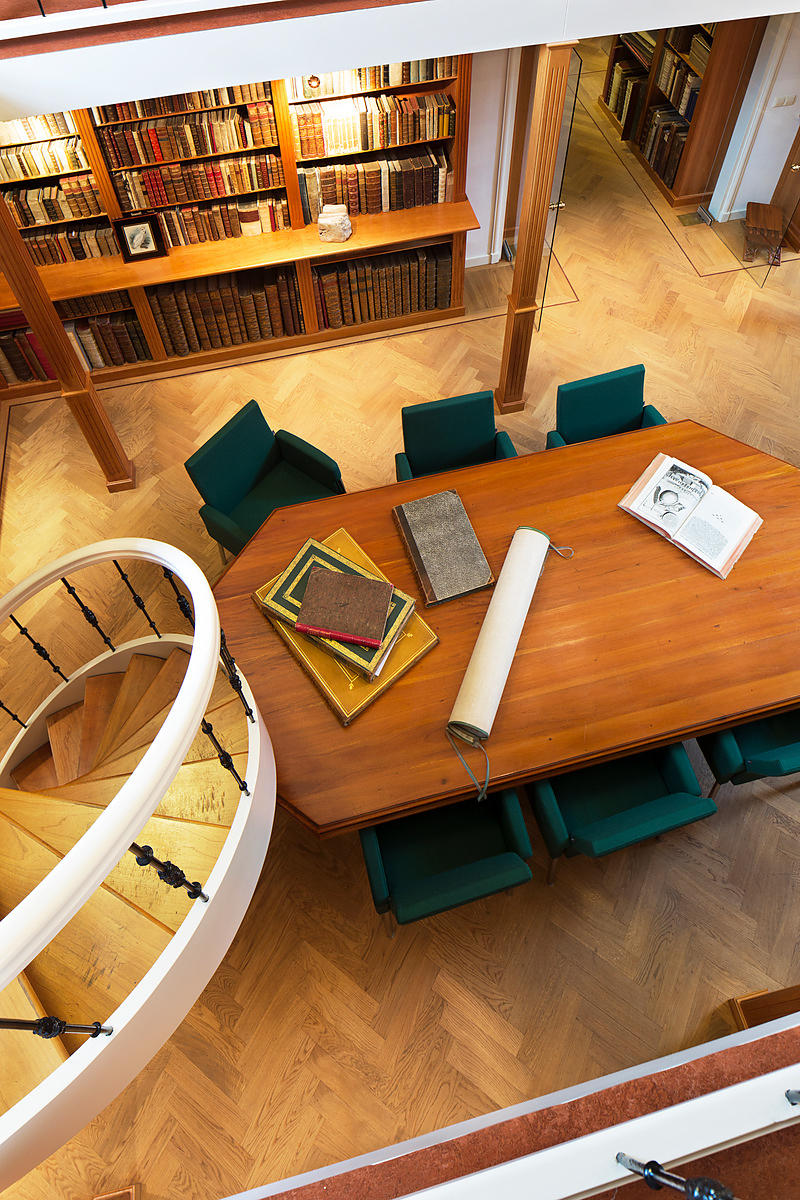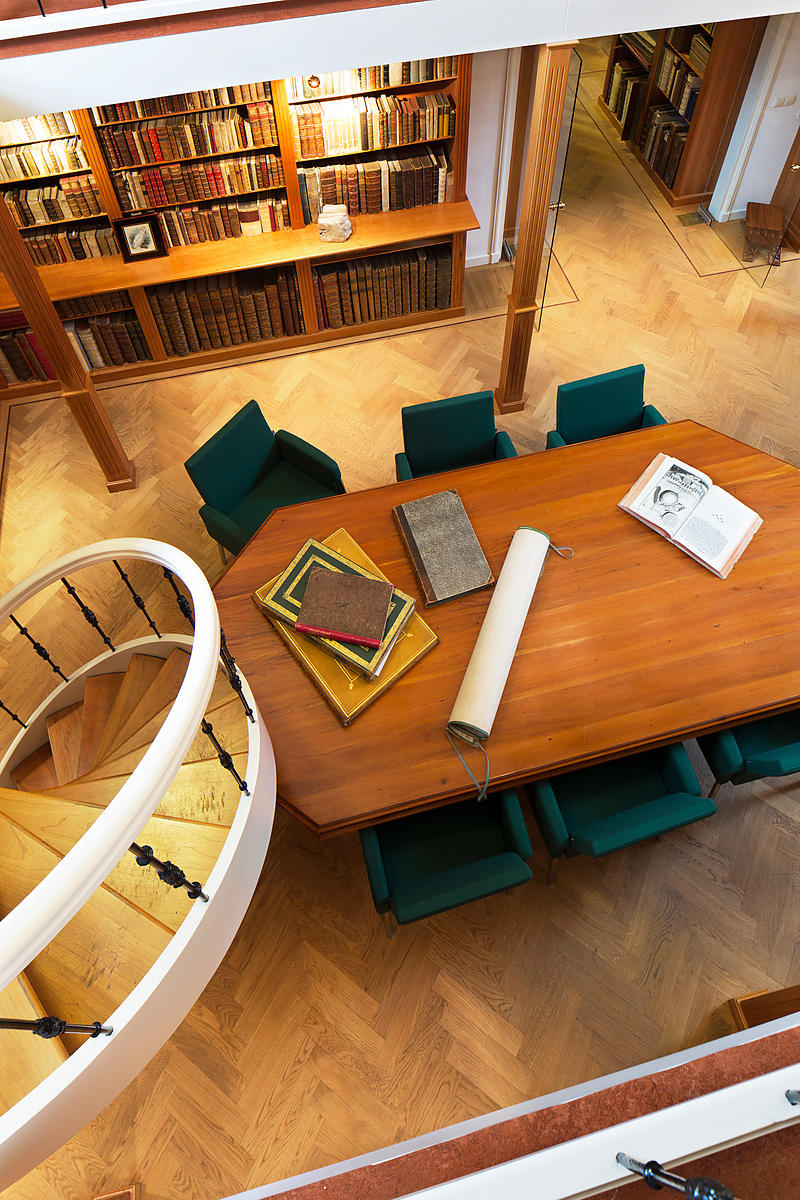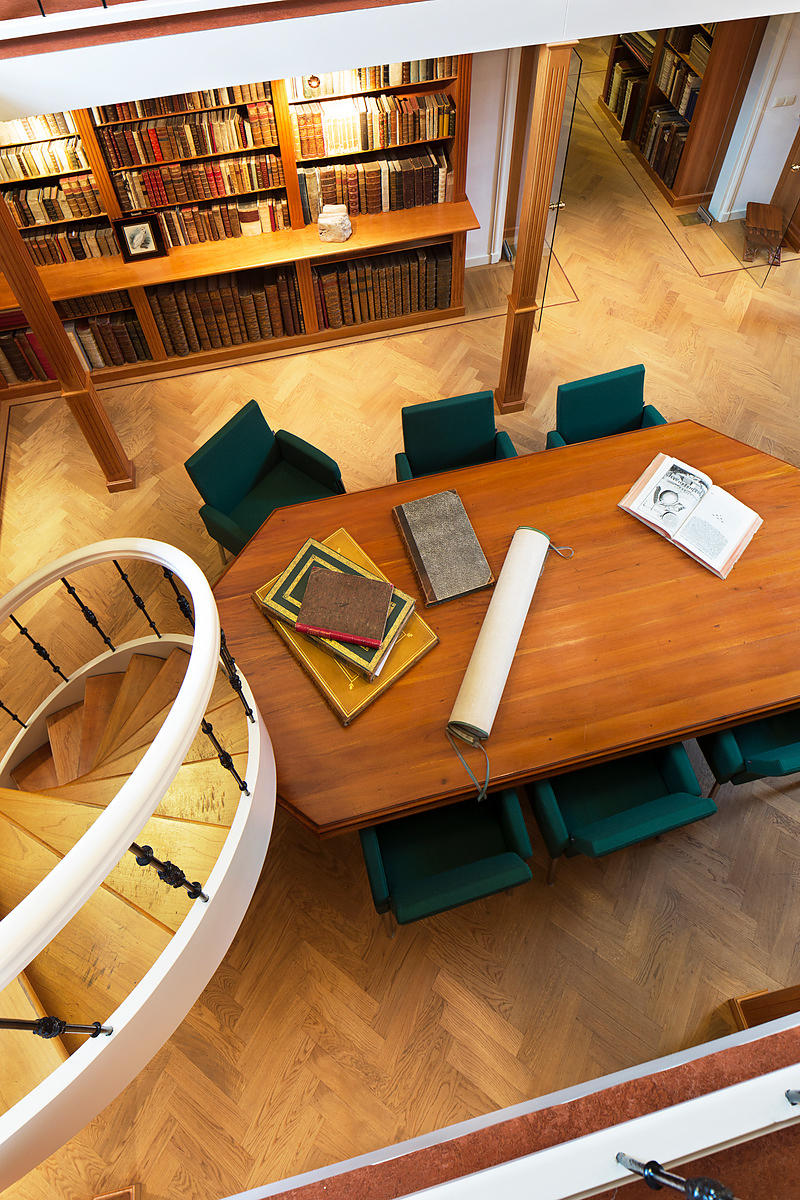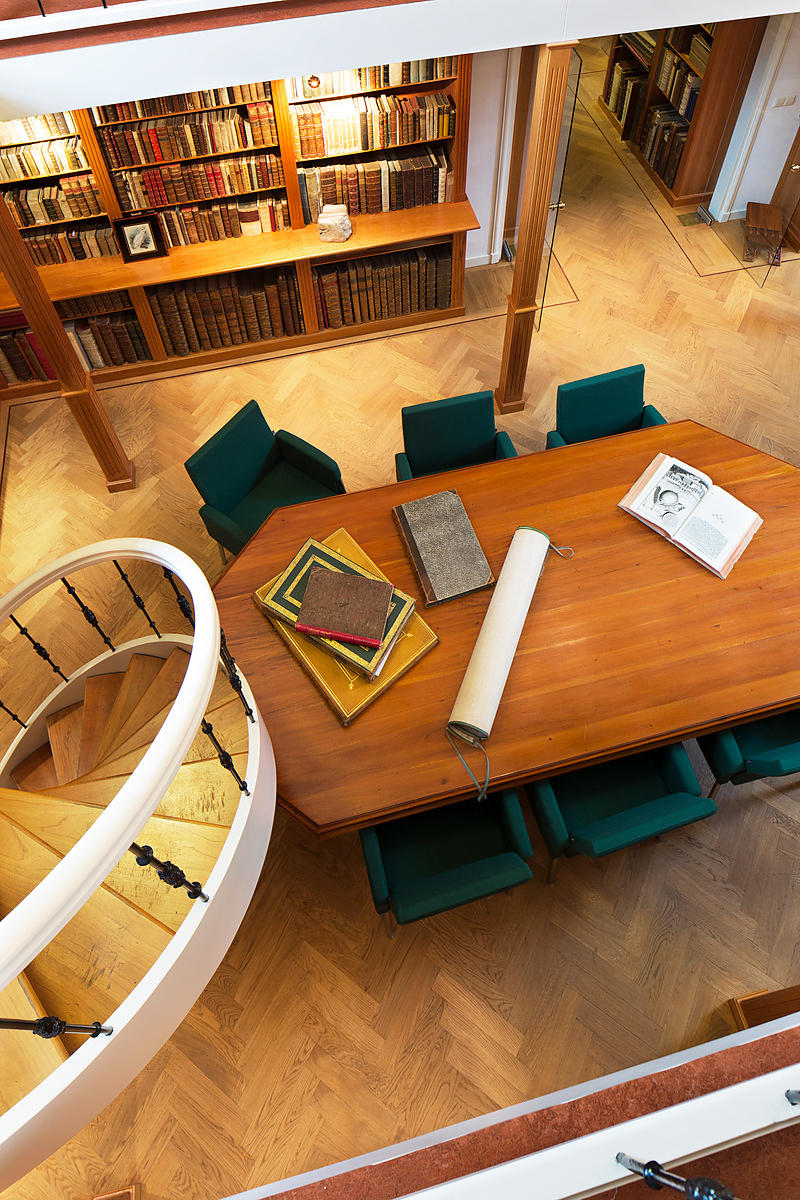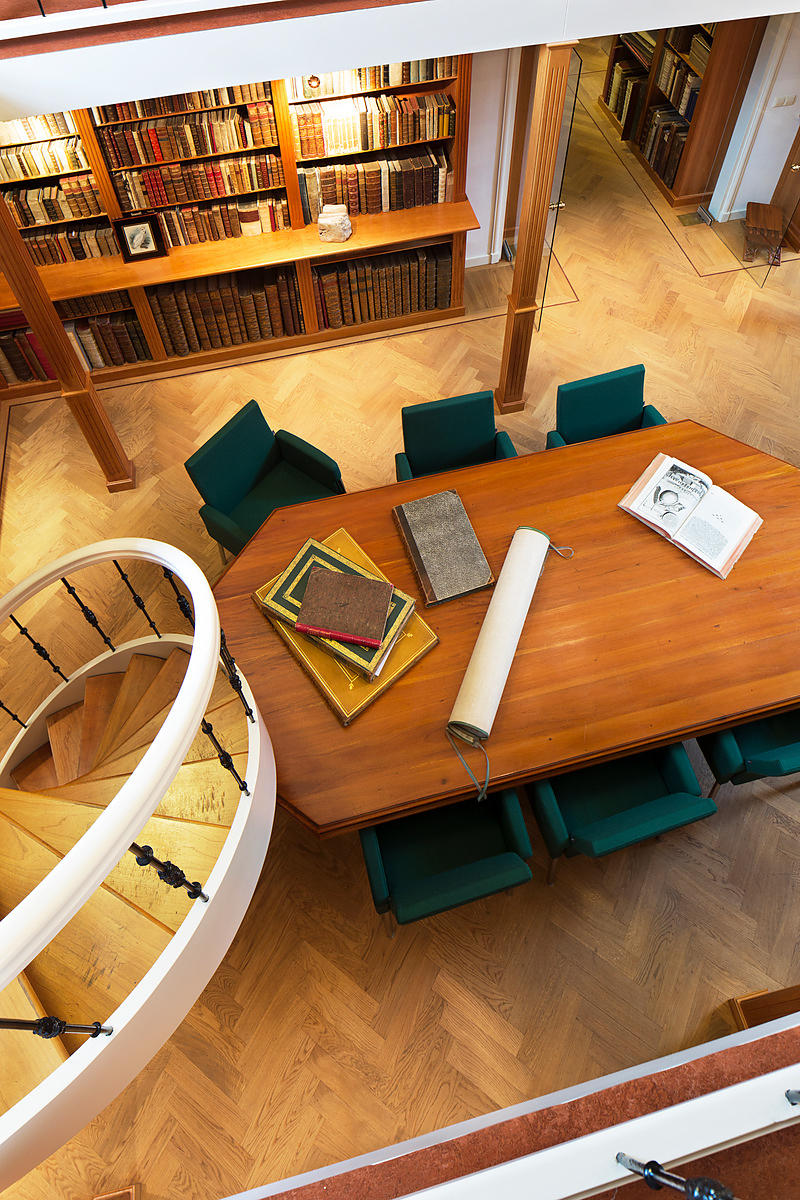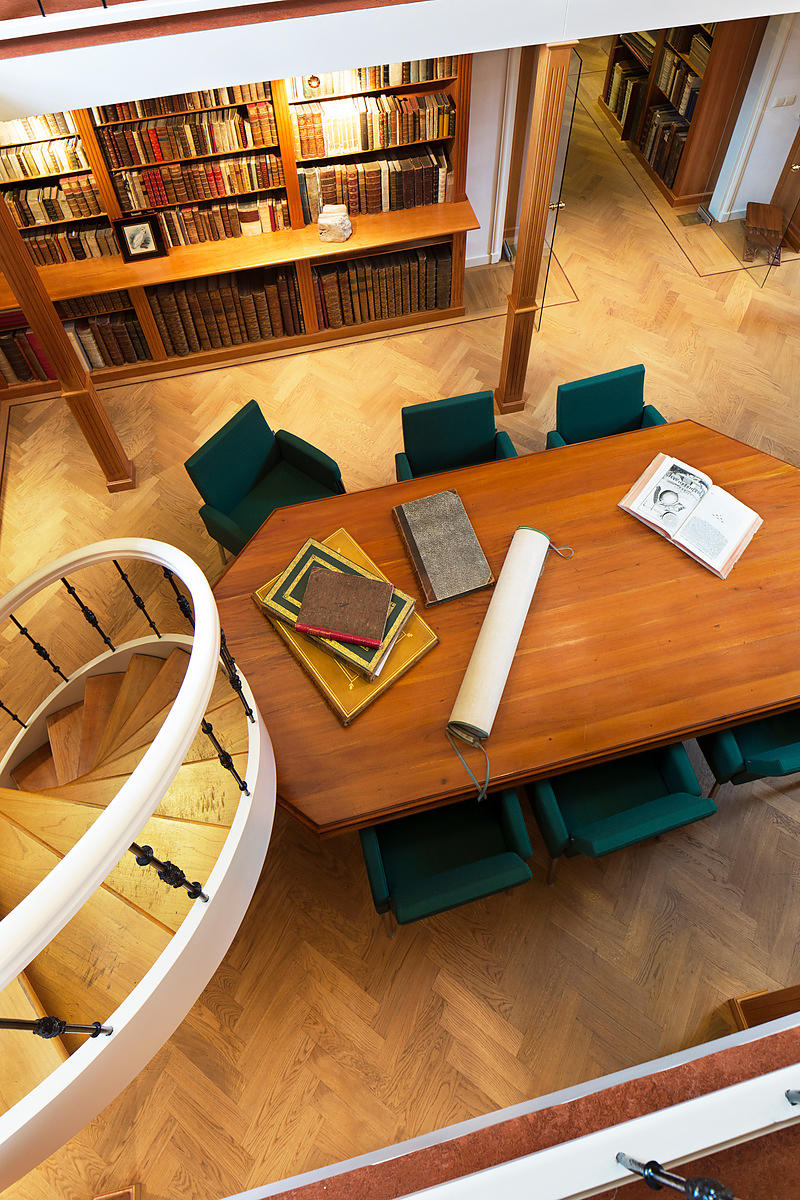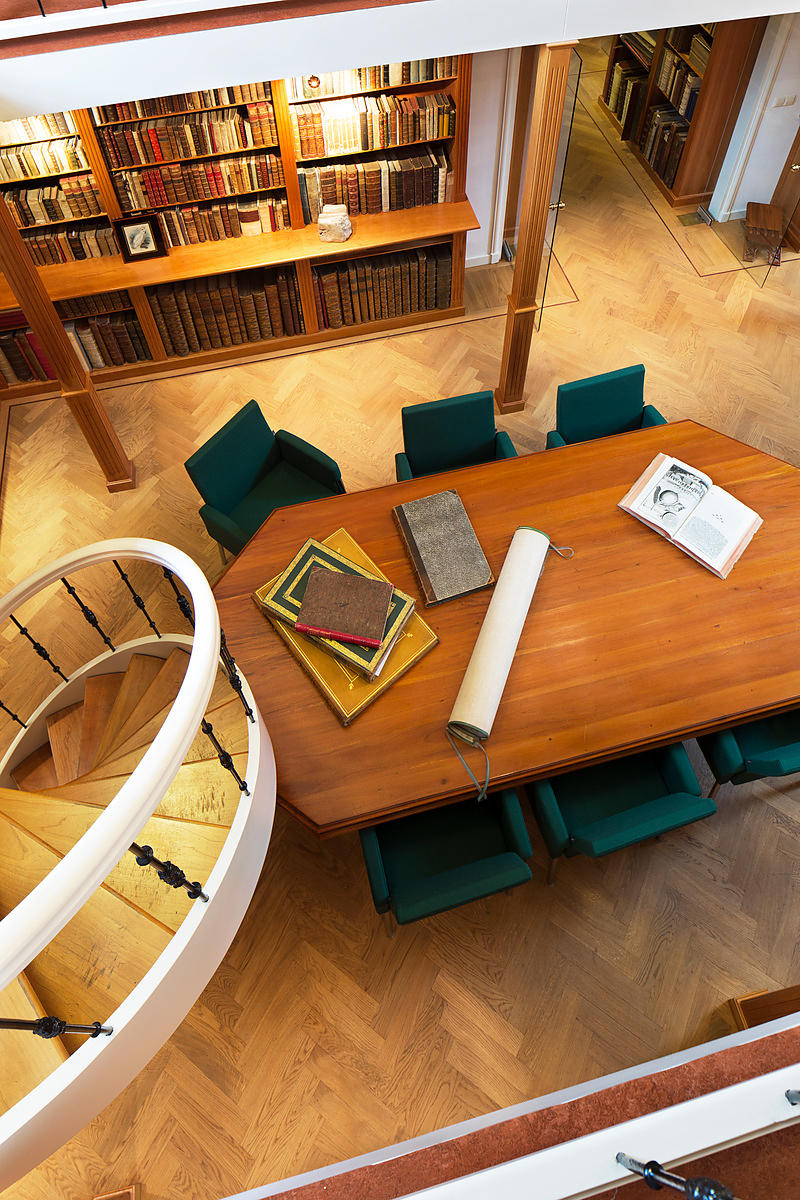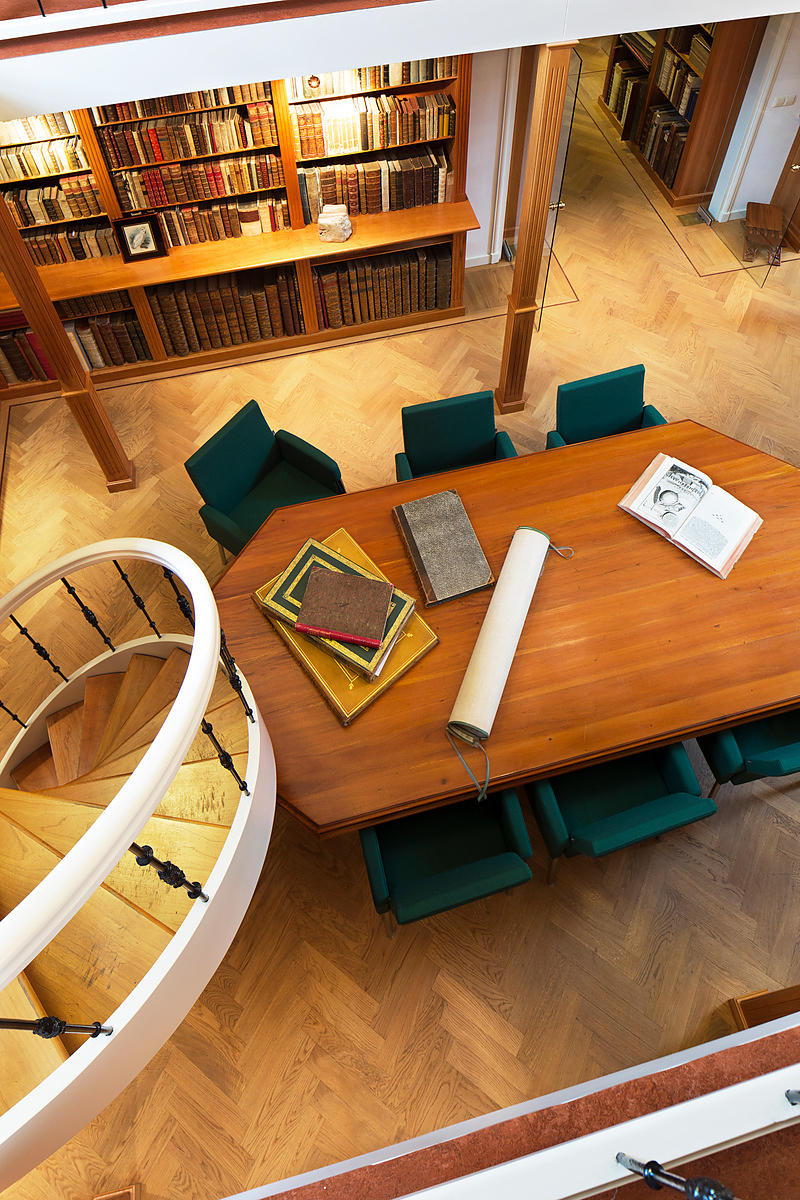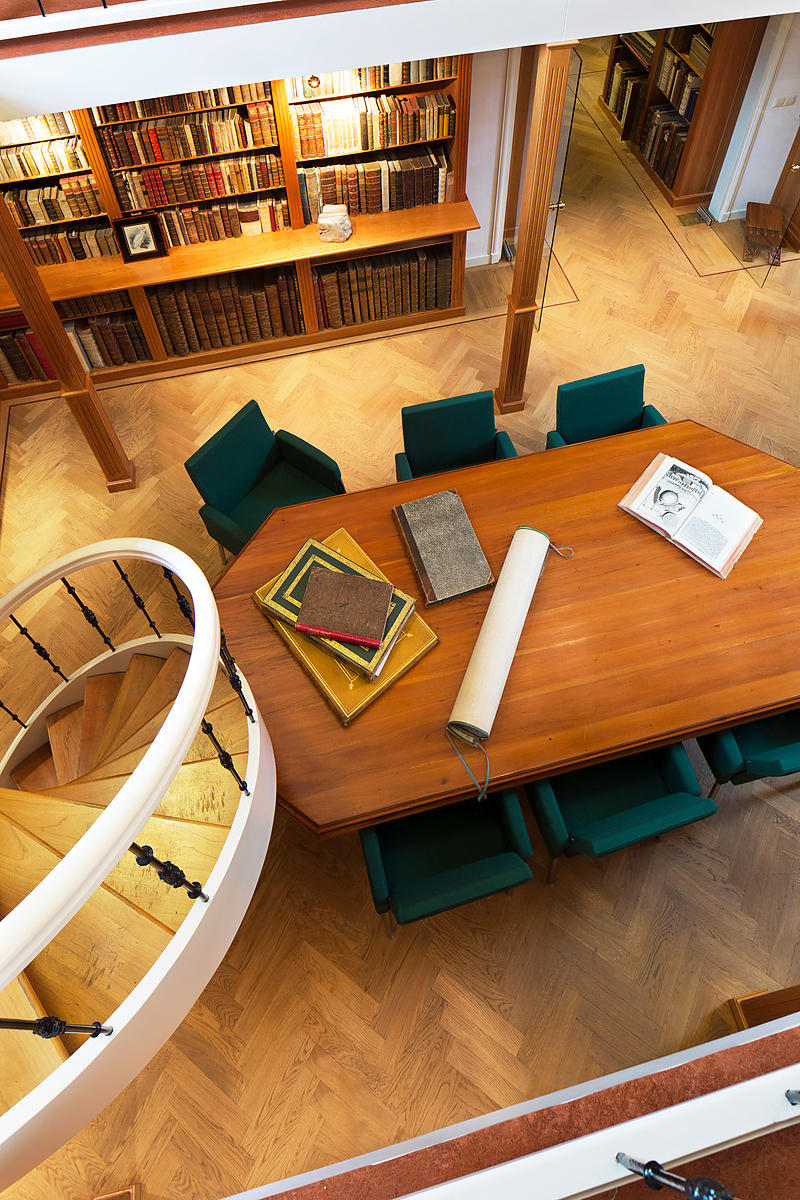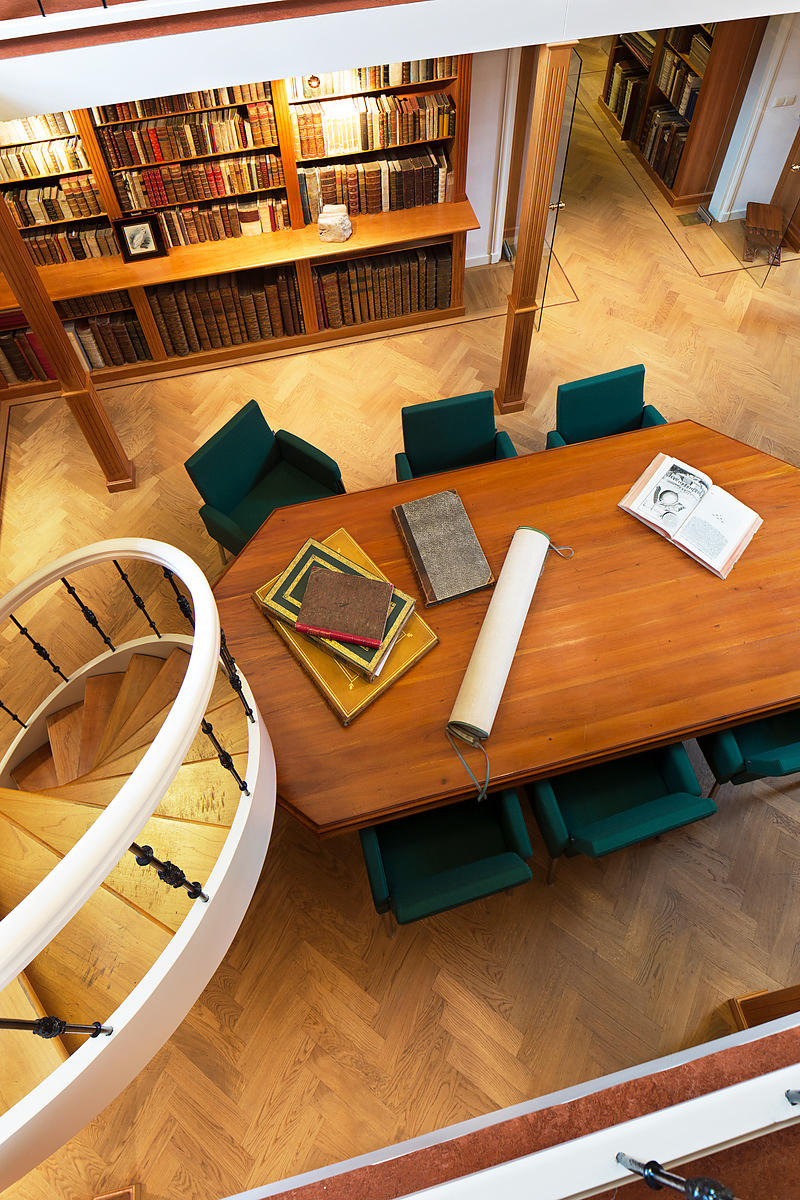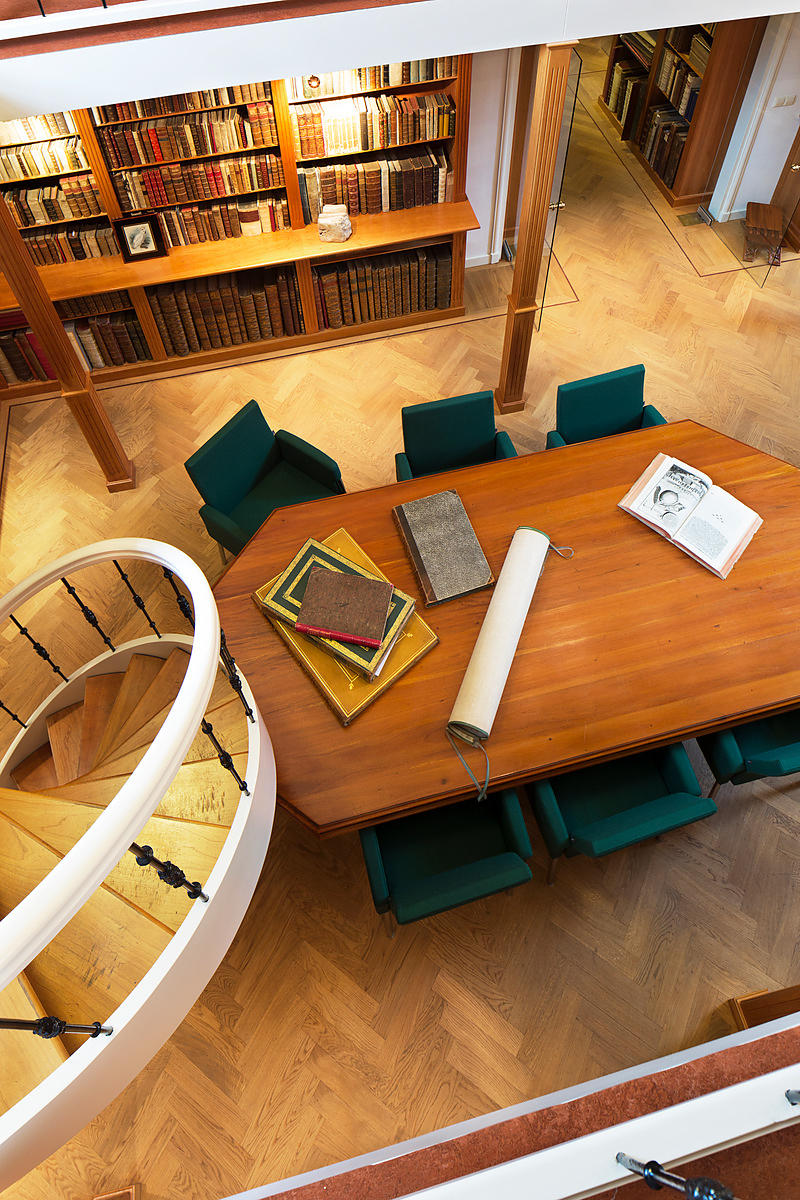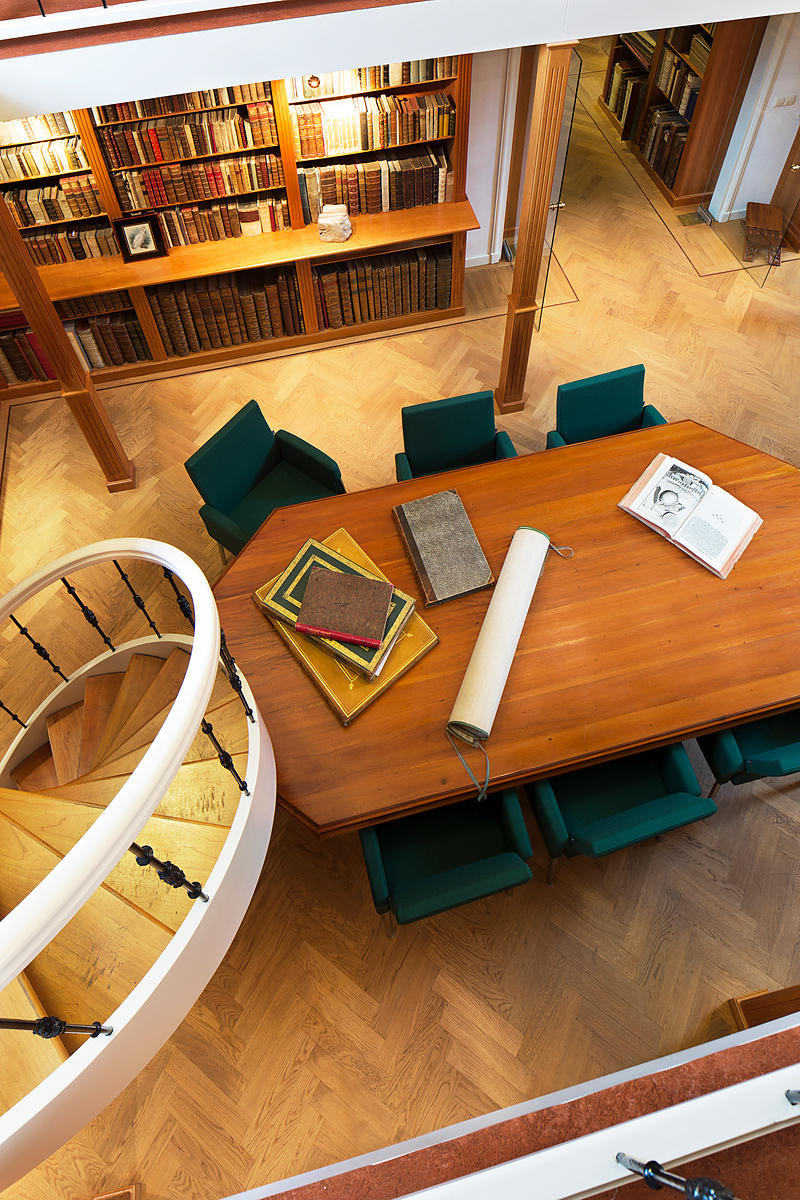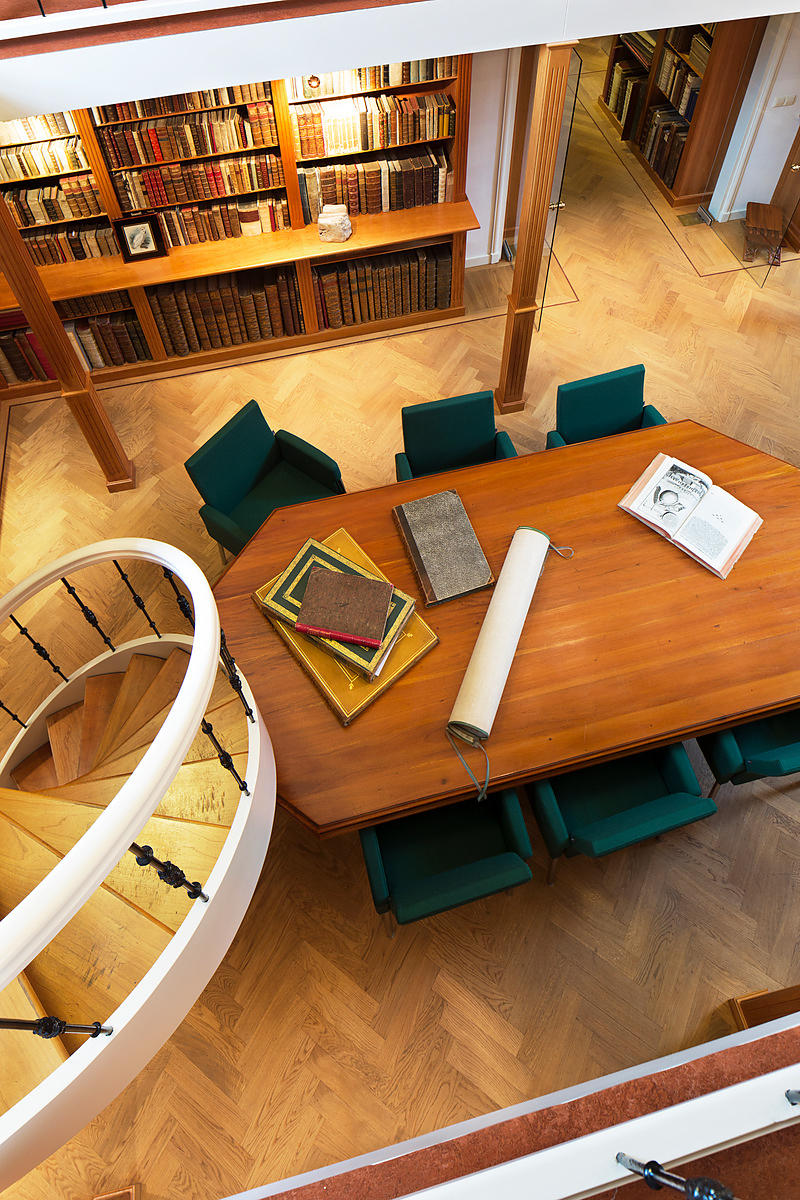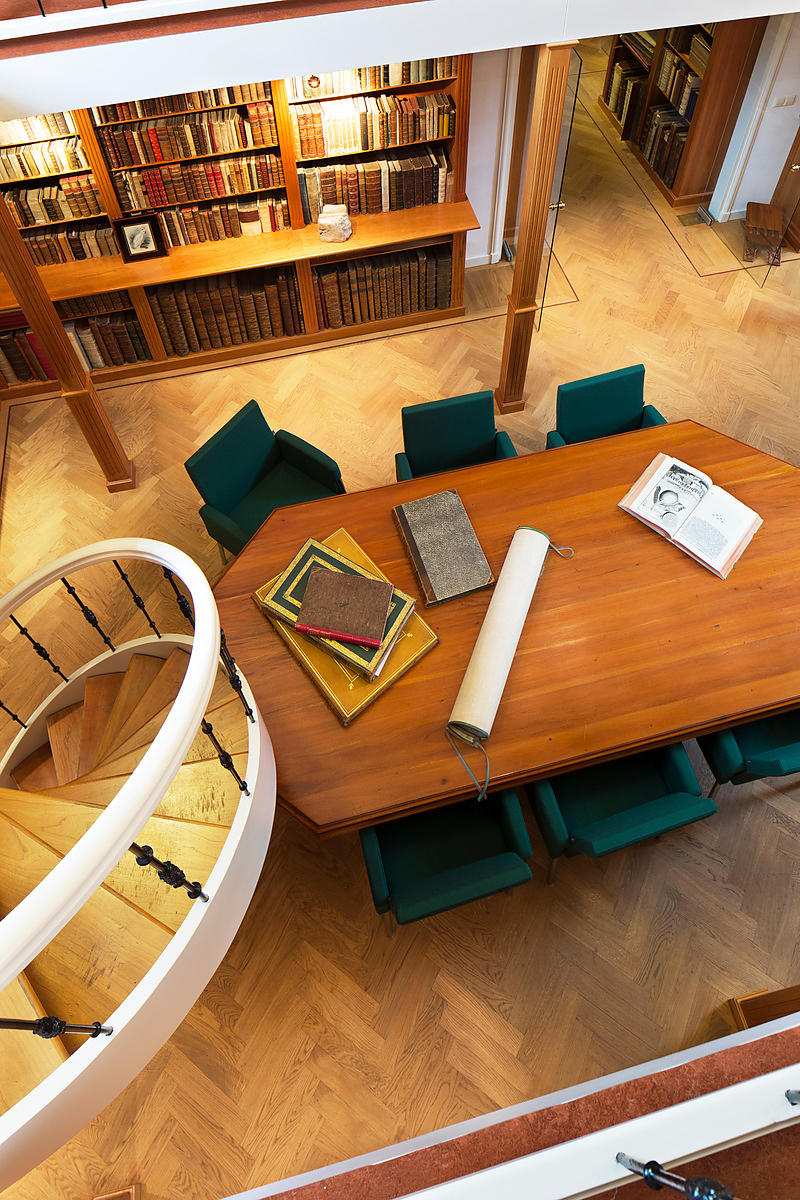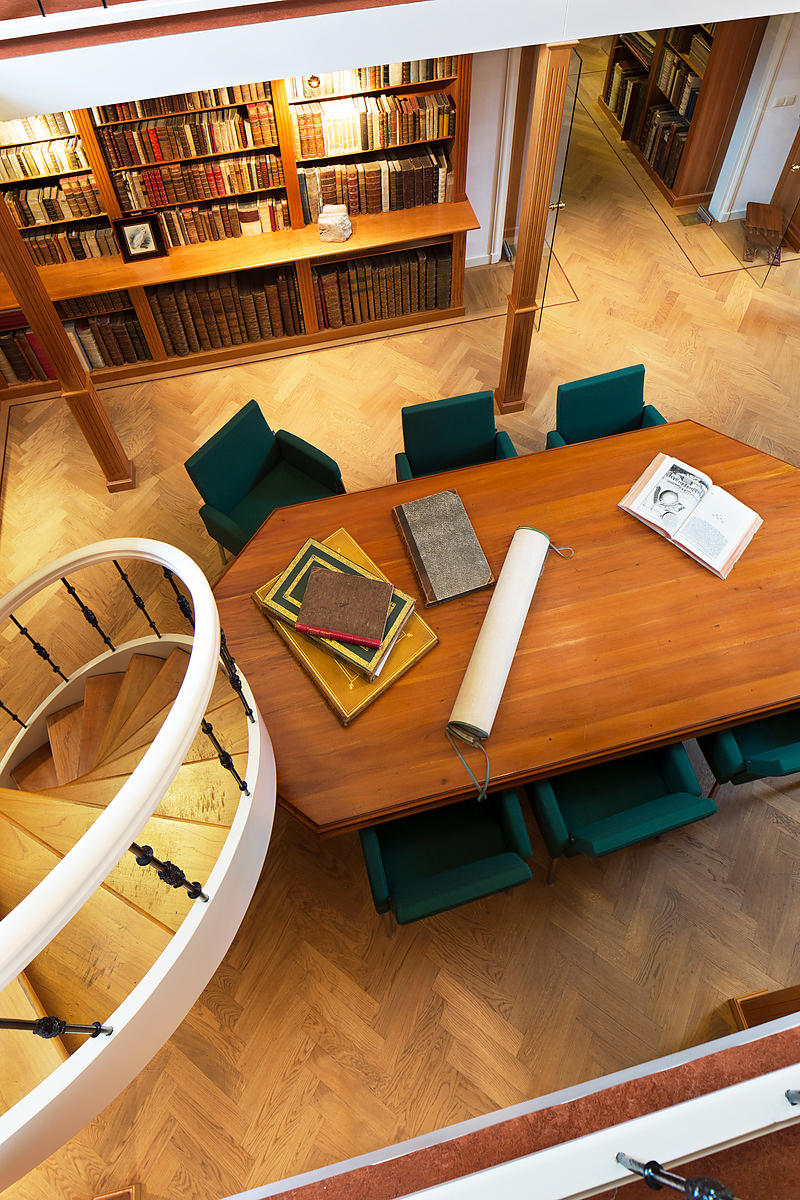 HYDE, Thomas.
De ludis Orientalibus libri duo, ... [volume 1, part 1 title:] Shahiludium traditum in tribus scriptis Hebraicis, ... [volume 1, part 2 title:] Mandragorias, seu historia Shahiludii, ... [volume 2 title:] Historia Nerdiludii, hos est dicere trunculorum; ...
Oxford, Sheldonian Theatre [= University Press], 1694. 2 volumes (vol. 1 in 2 parts), bound as 1. 8vo in 4s. With 3 title-pages, 3 folding engraved plates (one 36 x 27 cm), 15 engravings on integral leaves and 16 woodcut figures in the text. With extensive texts in Greek, Hebrew and Arabic and an occasional word in Syriac type, woodcut Armenian, Georgian and Coptic, and engraved Devenagari and Chinese. Contemporary or near contemporary vellum, blue edges. [72], 184, [4], 71, [1 blank]; [16], 278, [2 blank] pp.
€ 6,500
First edition, in the original Latin but with quotations in more than a dozen languages, of Thomas Hyde's detailed, scholarly and well-illustrated study of board games from Iran, the Middle East, India, China and elsewhere, from antiquity to his own day. It covers chess extensively, including numerous variant versions or similar games from India, China and elsewhere, but also checkers, backgammon, the ancient Chinese weiqi (now better known by its Japanese name, go), the ancient Indian pachisi (Mensch ärgere dich nicht) with Sanskrit texts, a Chinese game with elements reminiscent of pachisi and the game of goose (the board shown in the large folding plate), the classical Roman game known in English as nine men's morris (plus the variant twelve men's morris), many less familiar board games and a few other games (it discusses and illustrates knucklebones).
Hyde had published the extensive sections on chess at his own expense in 1689 (also printed by the Oxford University Press) but published his accounts of the other games here for the first time. His many sources are quoted in the original languages (usually with a Latin translation added), which required extensive use of Oxford's remarkable collection of non-Latin types, many specially cut for them by Peter de Walpergen in the 1680s.
Thomas Hyde was professor of Hebrew and Arabic at Oxford, and for many years interpreter and secretary in oriental languages to the governments of Charles II, James II, and William III. Besides his "stupendous learning" (Carter) in many oriental languages, Hyde was a leading bibliographer and librarian of his time.
With an early owner's inscription, "F. Pedrossy" and the armorial bookplate of Samuel Barrett Miles (1838-1914), who served the British army in India, Arabia and elsewhere, including diplomatic posts in Oman and elsewhere. The parts are bound in reversed order: vol. 2, vol. 1 part 2 then vol. 1 part 1. Browned throughout, a few quires darker than the others, some water stains in the first 2 quires of vol. II, 2 small tears repaired in the large folding plate and an occasional small spot or small marginal tear, but otherwise in good condition. The binding is slightly soiled but still good. An well-illustrated account of board games, managing to be fascinating and erudite at the same time. ESTC R1348; Carter, Hist. of the Oxford University Press (1975), 1694, no. 9 & pp. 228-229; Term catalogues II 559, item 2 (June 1695); Wing H3875 & 3877.
Related Subjects: