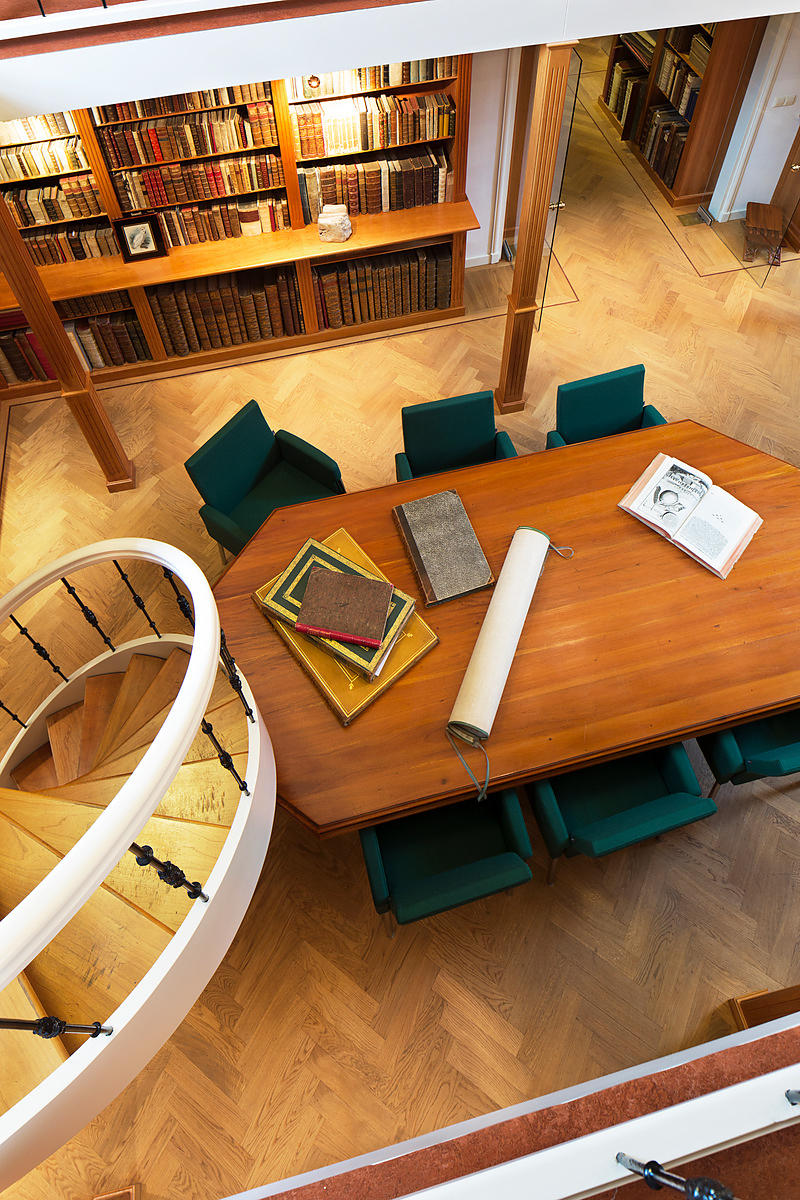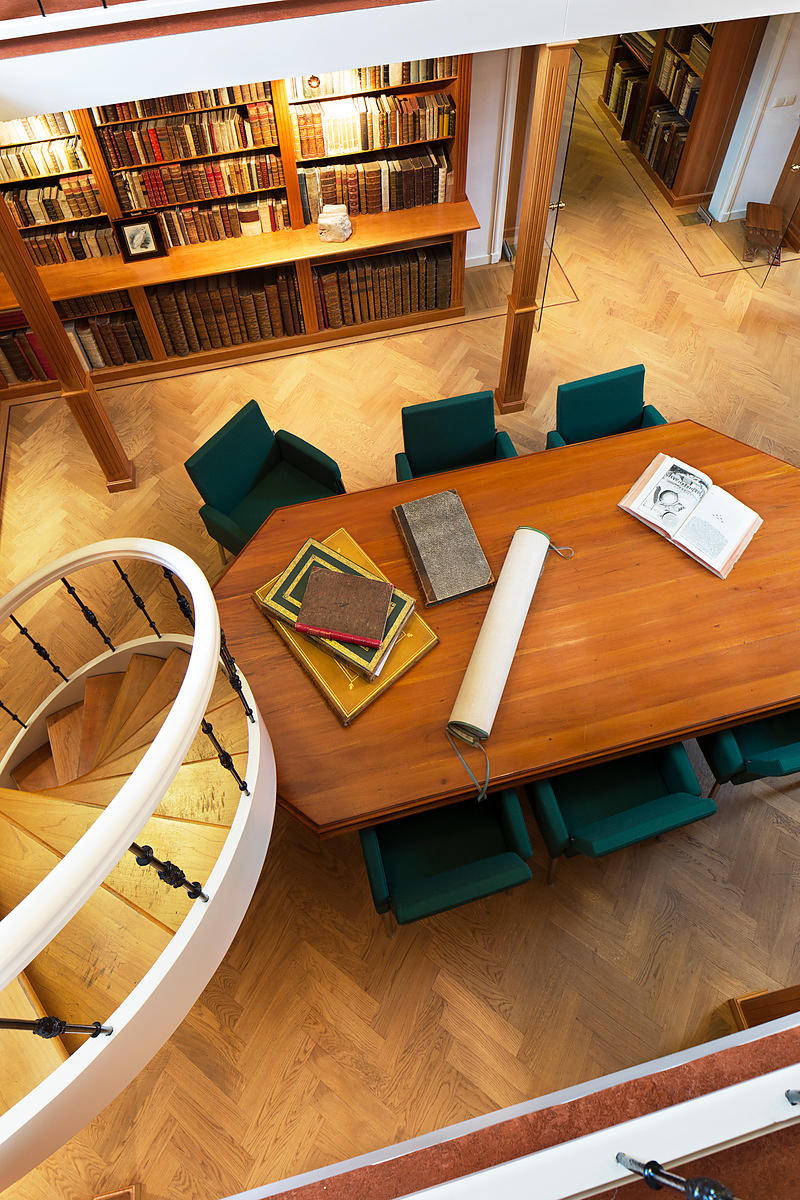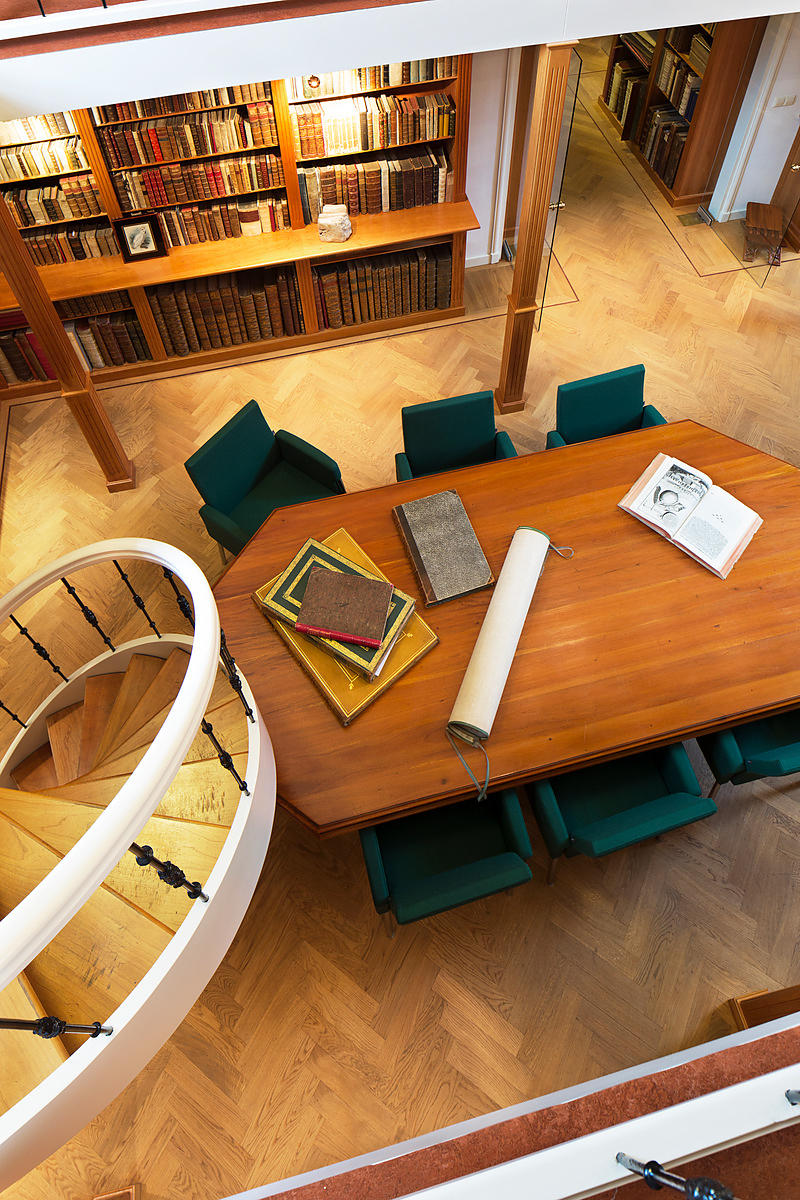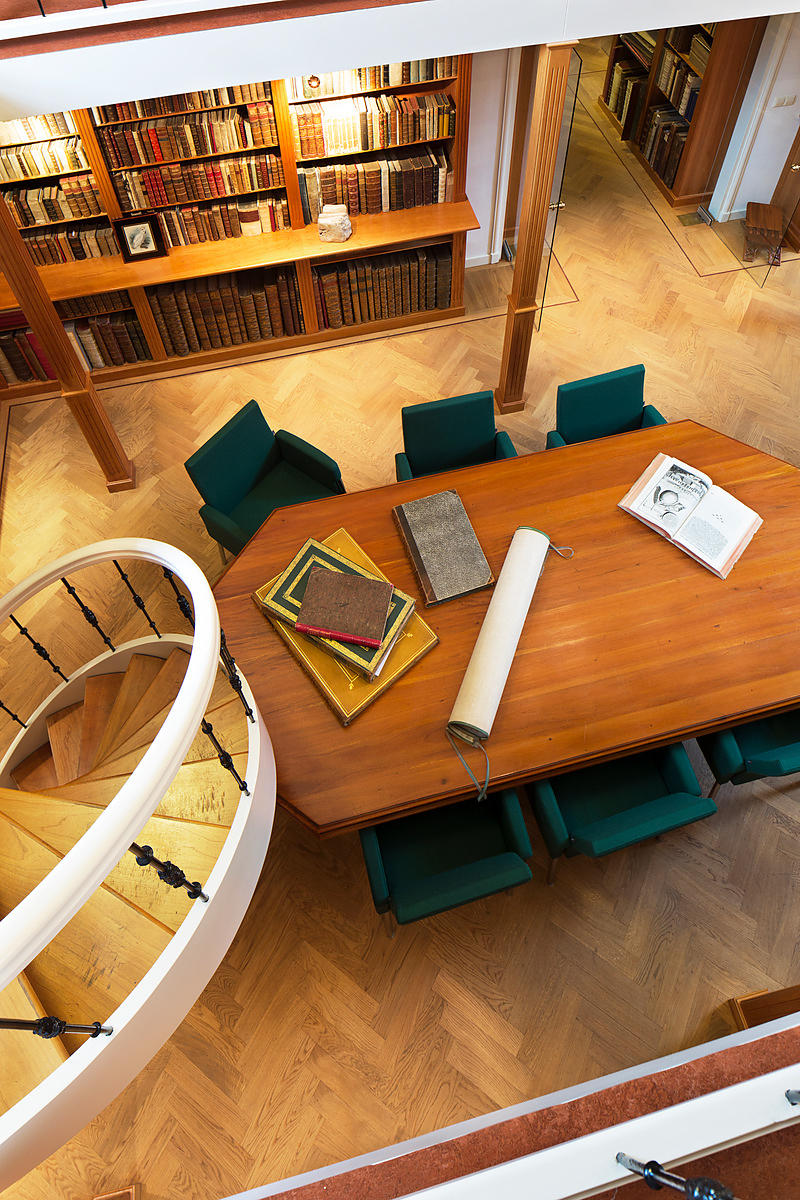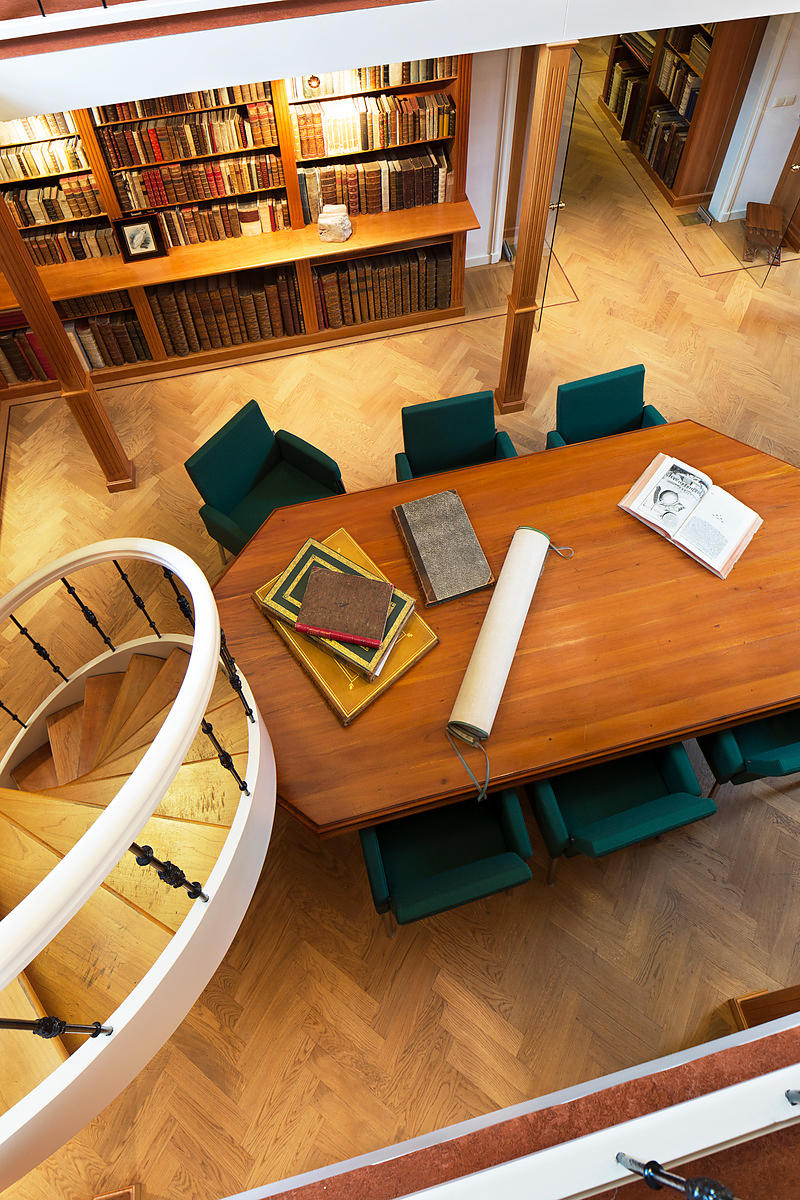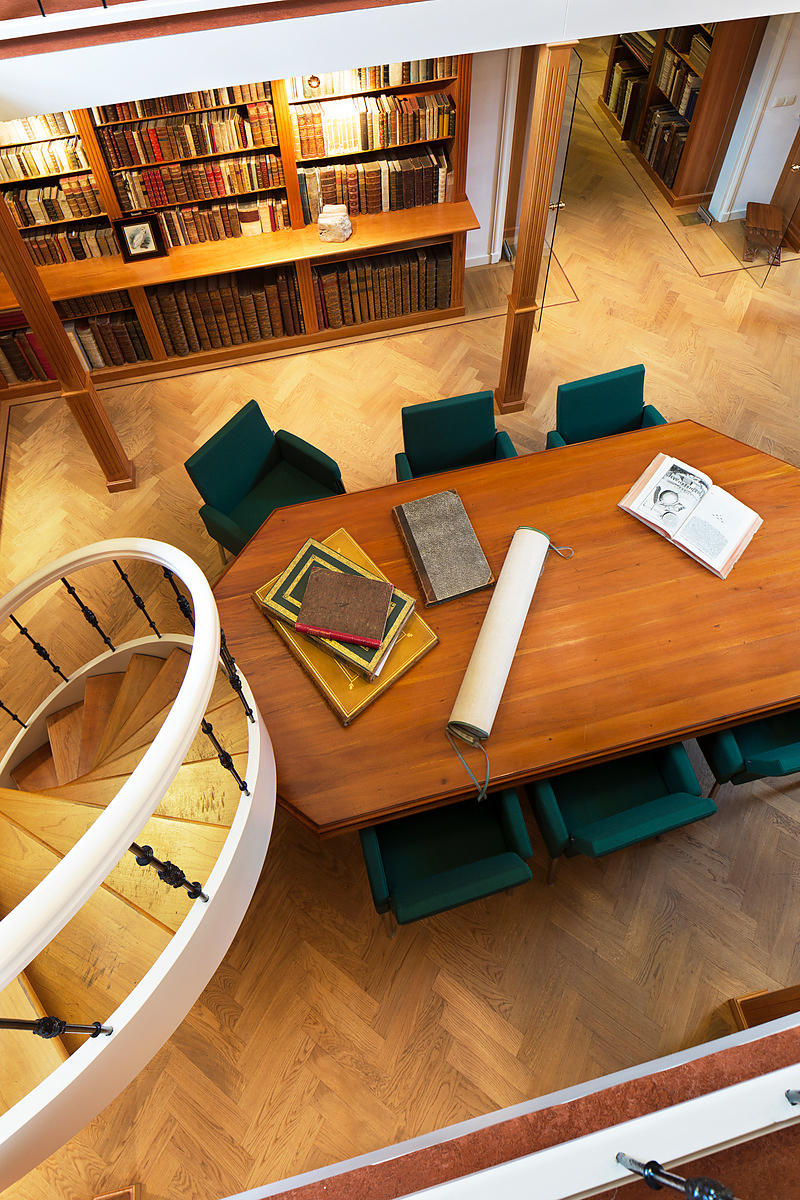 IBN AL-WARDI.
Aegyptus auctore Ibn Al-Vardi. Ex apographo Escorialensi, una cum lectionibus variis e codice Dresdensi primus edidit, vertit, notulisque illustravit Christianus Martinus Fraehn, Rostochiensis.
Halle/Saale, Johann Christian Hendel, 1804. 8vo. Contemporary sprinkled paper boards, with monogram ("AG") stamped in gold on the front board.
€ 2,000
First edition of an extract of an important geographical treatise, entitled Kharîdat al-'Ajâ'ib wa farîdat al-gha'râib, by the Arab historian Ibn al-Wardi (AH 691-749), edited by the German orientalist Christian Martin Joachim von Frähn (1782-1851). The complete treatise includes geographical knowledge of a large part of the Arabic world, but also includes sections on Europe, China and Africa. The present work contains the section devoted to Egypt, including the Arabic text followed by a Latin translation and Frähn's comments. The book opens with a brief preface followed by an introduction to Ibn al-Wardi and the Kharîdat al-?Ajâ'ib ...
With a bookplate on paste-down and some pencil underlining and marginal notes. A few small spots. Binding rubbed along the extremities, spine worn. Overall in good condition.
GAL II, 132.
Related Subjects: