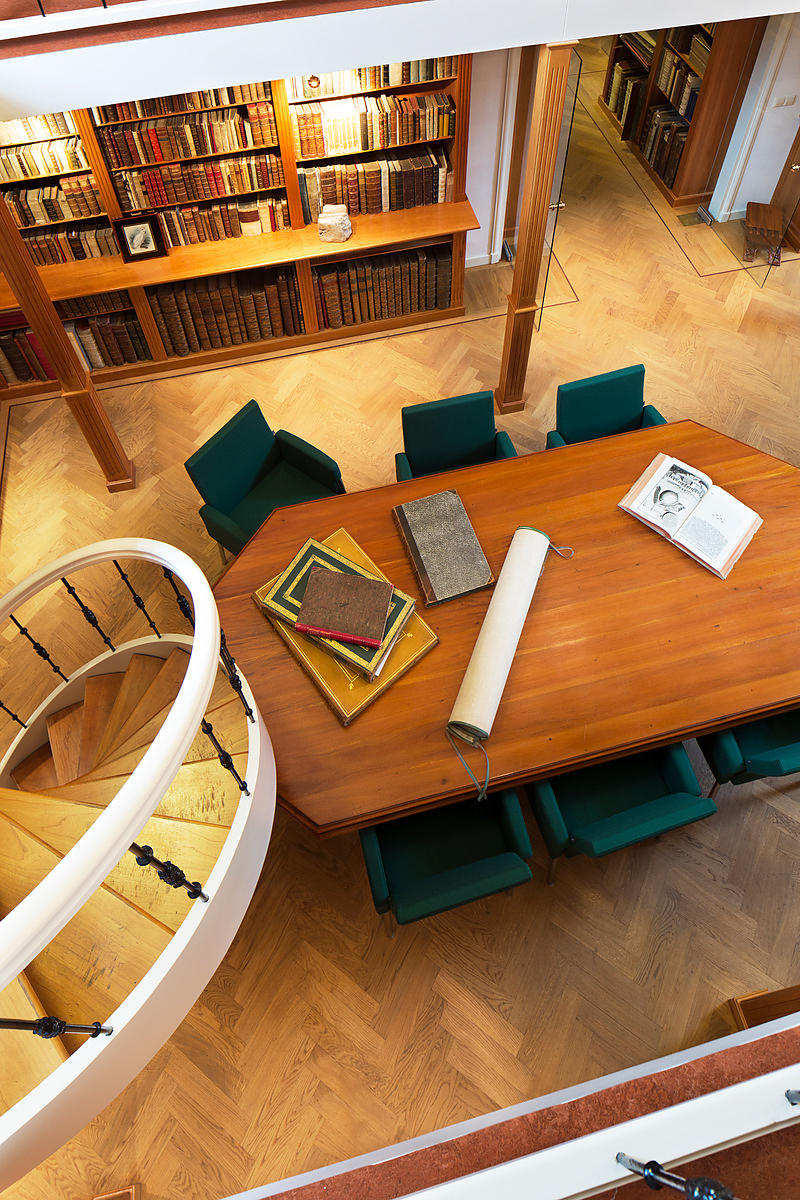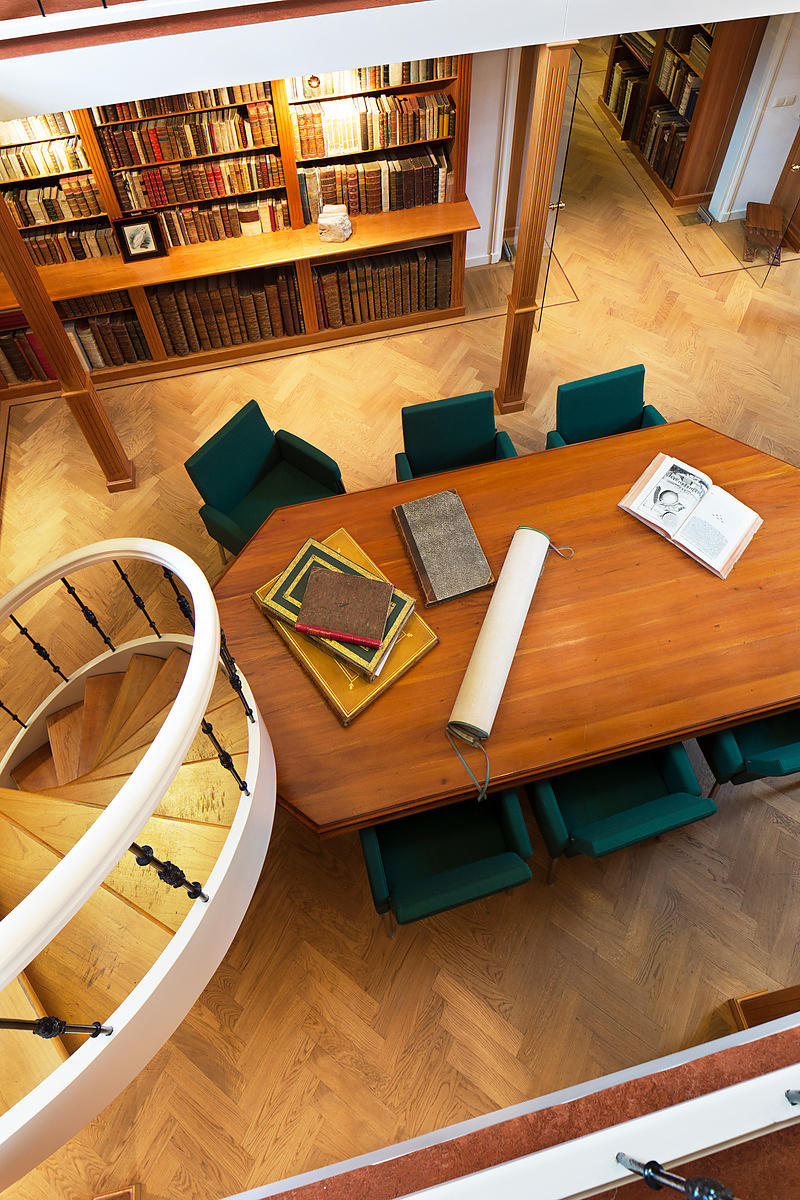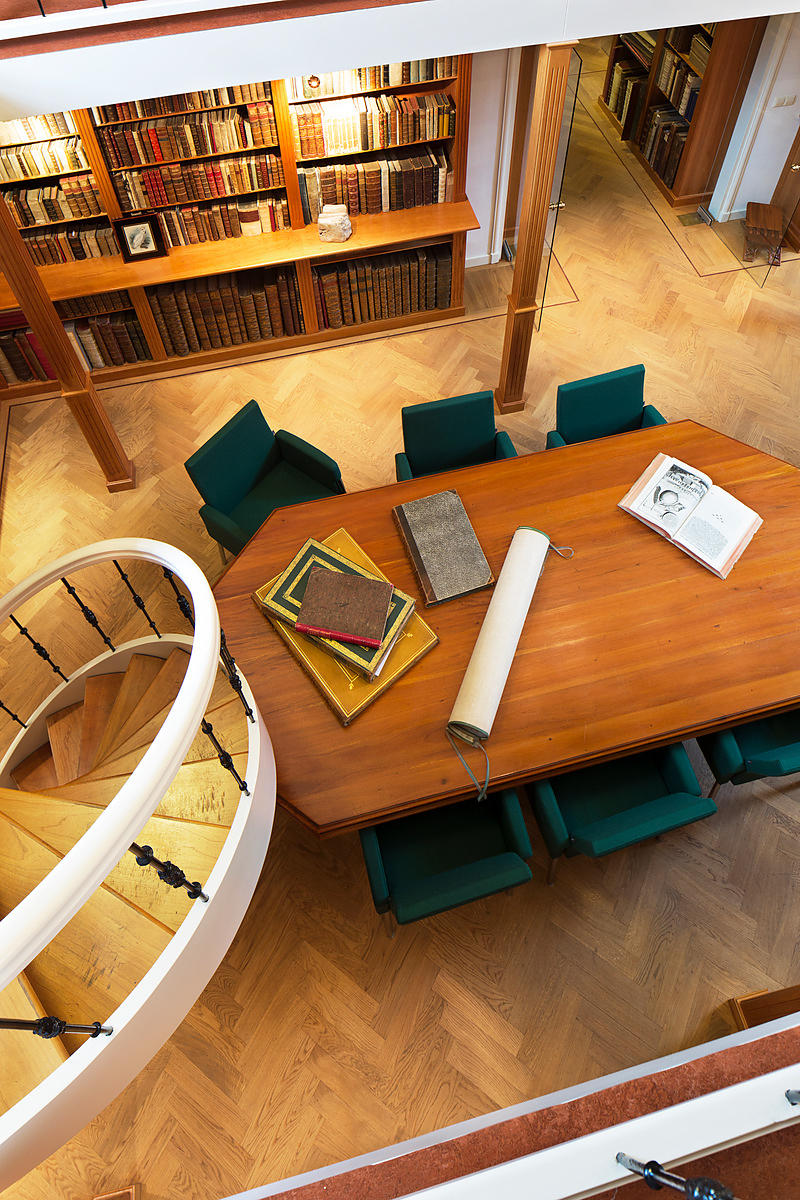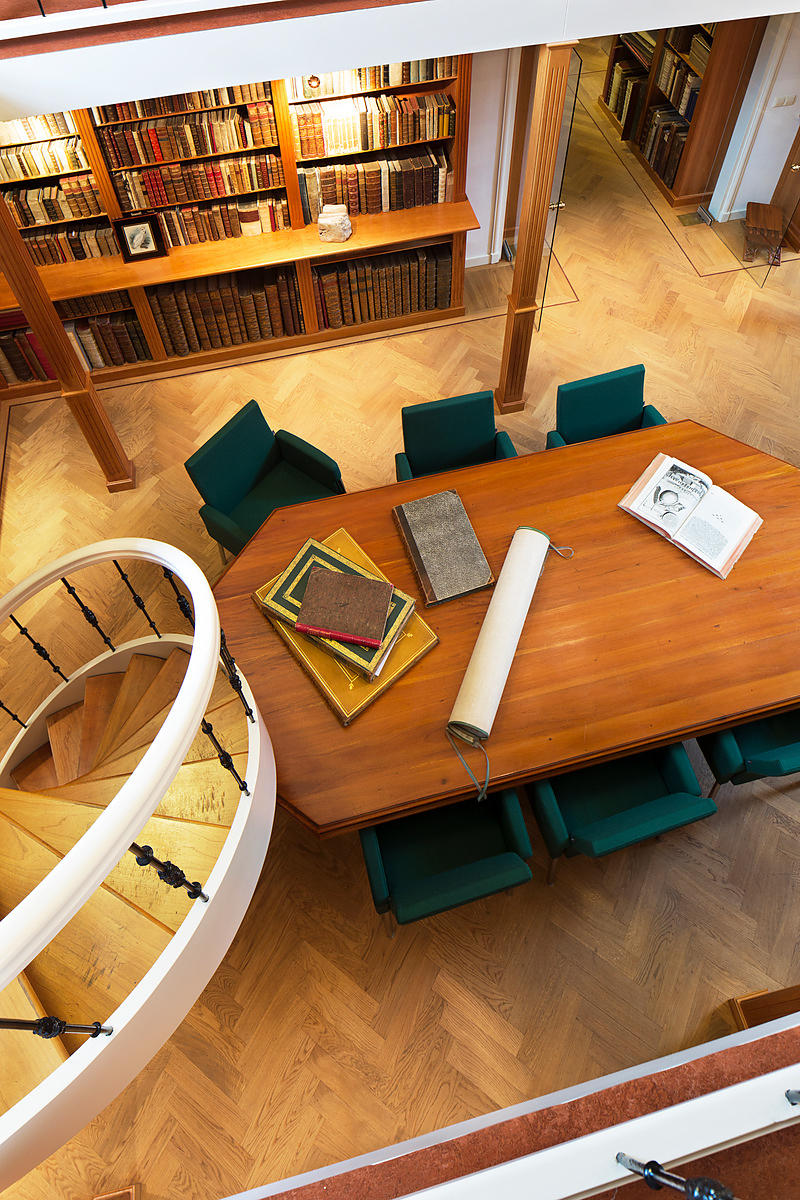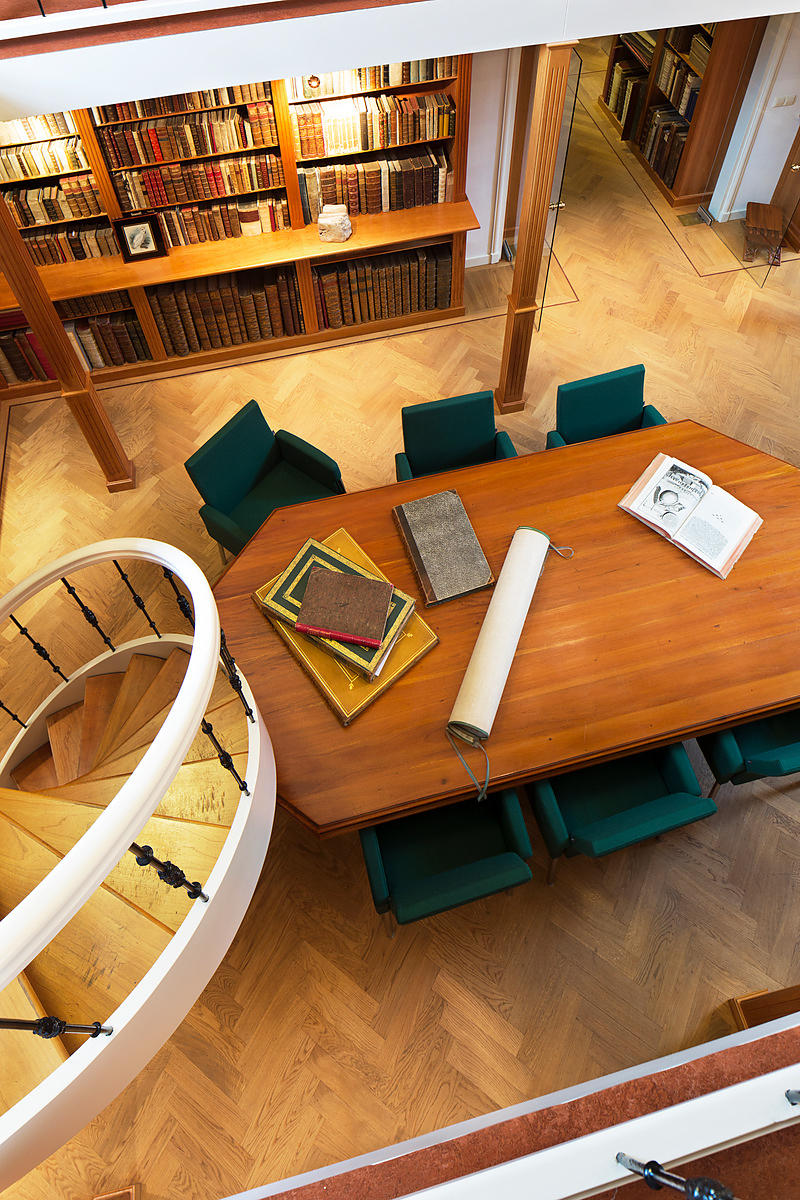 KAMPEN, Nicolas van and son.
Traité des fleurs a oignons: contenant tout ce qui est nécessaire pour les bien cultiver, fondé sur une expérience de plusieurs années ...
Haarlem, Christoph Henrich Bohn, 1760. 8vo. With an engraved frontispiece showing a hyacinth. Vellum (ca. 1900?), gold-tooled boards and spine.
€ 1,950
First edition of a treatise on the cultivation of bulb flowers, signed by the author.
The Dutch export of bulbs began to develop in the 17th century. Foreigners held the view that only the Dutch climate and soil were suitable for the cultivation of bulbs and that only Dutch florists possessed the necessary knowledge for this craft. European courts, with nobility and gentility following suit, bought their bulbs directly from Holland, with Haarlem as centre for this trade. Nicolaas van Kampen was one of about ten Haarlem florists who monopolized this lucrative business.
In 1752 another Haarlem florist, George Voorhelm, had written the first book about the cultivation of hyacinths. Its success may have prompted Van Kampen to publish a similar work on the cultivation of bulbs in general. He discusses the hyacinth, the most popular bulb in the 18th century and a favourite of an important trendsetter like Madame de Pompadour, the tulip, the Persian buttercup and the anemone as well as other flowers. The Traité des fleurs a oignons was translated into English and German, which attests to its popularity and the interest in such works during the 18th century.
With the author's authenticating signature on the verso of the title-page with the text "Les auteurs de cet ouvrage désavoüent tous les Exemplaires qui ne seront pas signés de leur propre Main". Some slight wear and spots to the edges of the frontispiece, and a few minor stains, but otherwise good and wholly untrimmed. Binding very good, but lacking the ties.
Cat. Lindley libr., p. 231; Krelage, p. 17 etc.; STCN (6 copies, incl. 1 lacking the frontispiece); cf. BMC NH, p. 956.
Related Subjects: