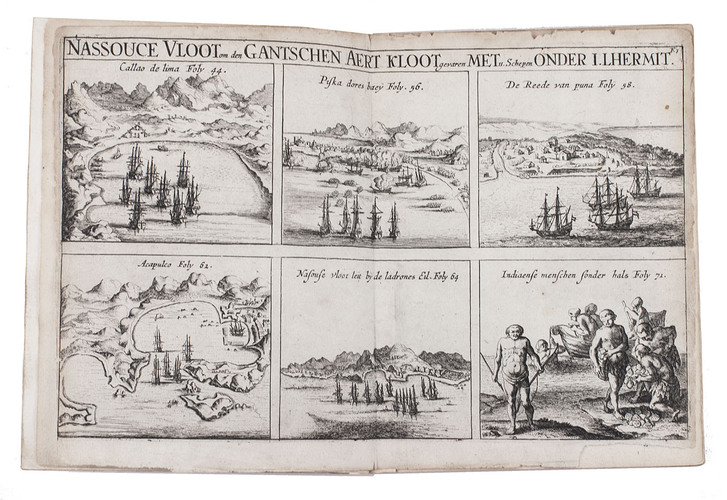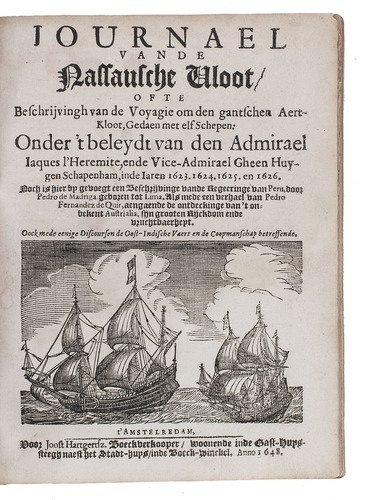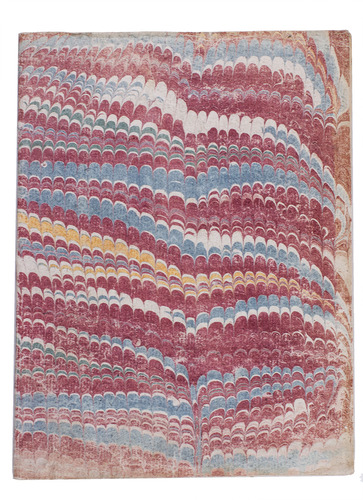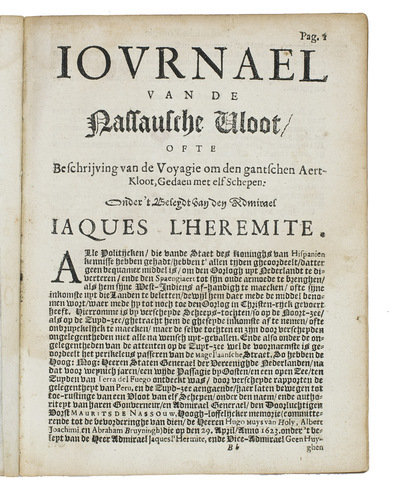 L'HERMITE, Jacques de (Johan van WALBEECK).
Journael van de Nassausche vloot, ofte beschrijvingh van de voyagie om den gantschen aert-kloot, gedaen met elf schepen.
Amsterdam, Joost Hartgertsz., 1648. 4to. With half-page woodcut with two ships on the title-page and a large double-page engraved plate. 18th-century marbled wrappers. [2], 76 [ i.e 78] pp.
€ 6,250
Important edition of this account of the famous circumnavigation of the Dutch fleet under command of Admiral Jacques l'Hermite (Jacques de Clerck, ca.1582-1624) during the years 1623-1626. The account t is combined with a description of Lima, an account of an expedition to Guyana and a discourse on VOC trade. Added to this edition is the description of Peru and Chile by Madriga and Spilbergen and the "memoir" of Pedro Fernando De Quir. The plate shows 6 views of the fleet in various bays and harbours, including the harbours of Lima and Acapulco, on the roads of the Ladrones islands and Puna, and Indians without a neck.
Waterstain troughout. Good copy. Landwehr & V.d. Krogt, VOC 251; Tiele, Bibl. 667; Tiele, Mem. 77.
Related Subjects: