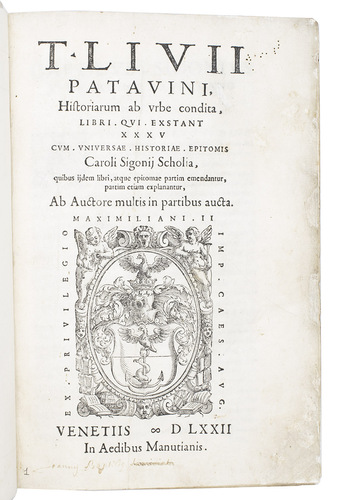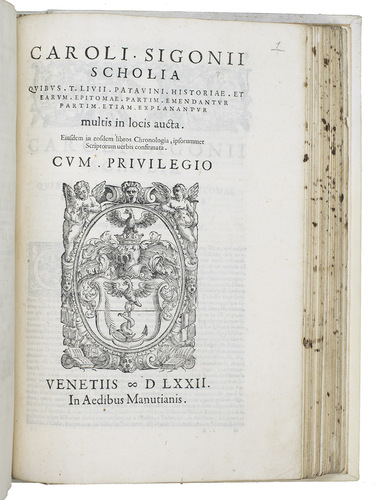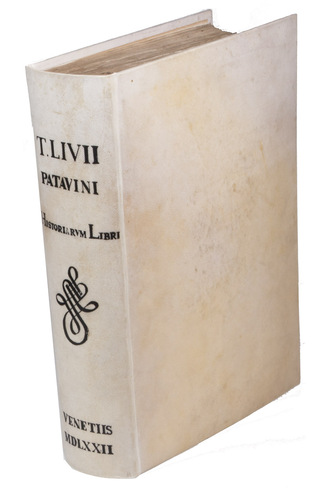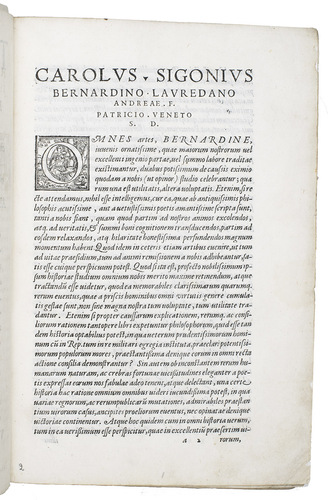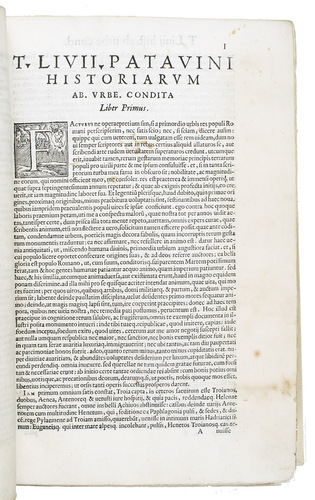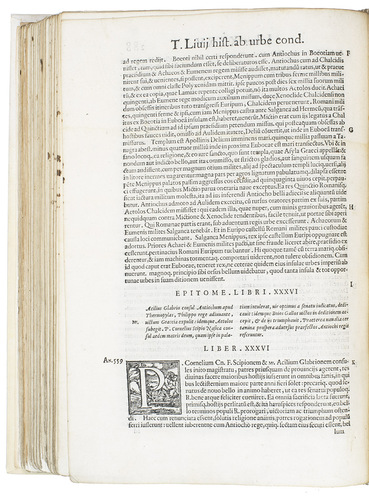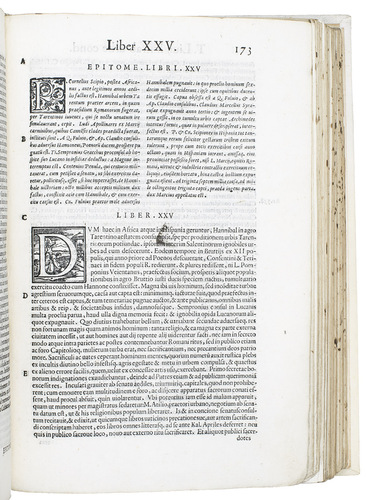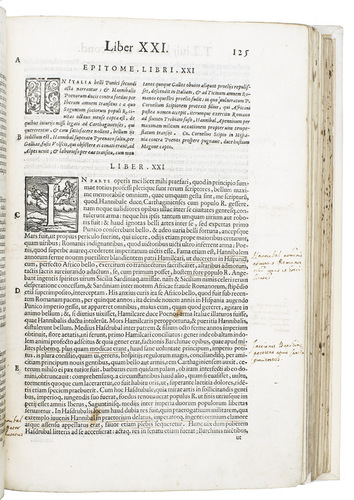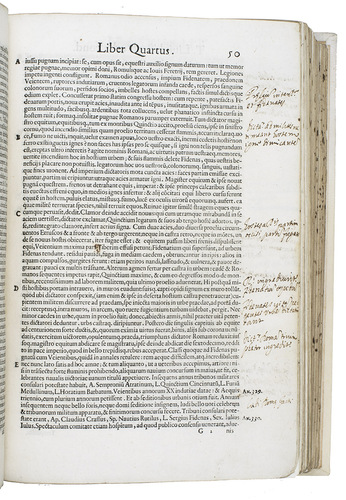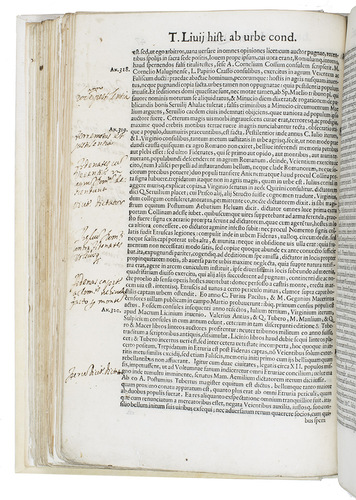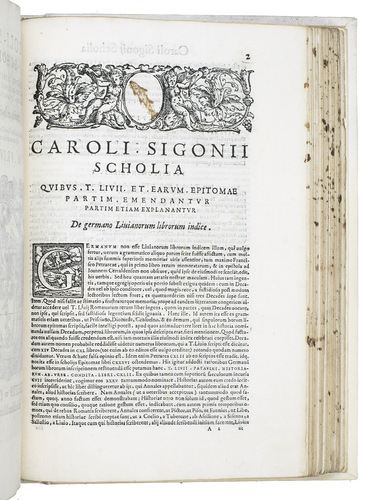 LIVIUS, Titus.
Historiarum ab urbe condita, libri qui exstant XXXV cum universae historiae epitomis Caroli Sigonij scholia, quibus ijdem libri, atque epitomae partim emendantur, partim etiam explanantur, ab auctore multis in partibus aucta.
Venice, in aedibus Manutianis (= Paulus Manutius & Aldus Manutius the younger), 1572. 3 parts in 1 volume. Folio.
With title to each part with a large woodcut printer's device surrounded by an allegorical border.
Modern vellum with title in ink on spine, new endpapers. 590, [54], 399, [1 blank]; 109, [1 blank]; 52 pp.
€ 3,500
Third edition of the important complete text of Livy, edited by Carolus Sigonius (Carlo Sigone; ca. 1524-1584), together with his Scholia and interesting additions on the Roman chronology. The first edition has been issued from the Aldine press in 1555, the second in 1566; a fourth, less attractive edition followed in 1592. This third edition is distinguished from those which preceded it by some additions to the Scholia and an appendix in which the editor defends his views on the chronology of Livy against the attacks of two opponents (=part 3).
Livy's work was originally composed of 142 books, of which only 35 are extant; these are Books 1-10 and 21-45 (with major lacunae in 41 and 43-45). A fragmentary palimpsest of the 91st book was discovered in the Vatican Library in 1772, containing about a thousand words, and several papyrus fragments of previously unknown material, much smaller, have been found in Egypt since 1900, most recently about forty words from Book 11, unearthed in the 1980s.
To the present edition Aldus Jr. contributed the Testimonia in the preliminary pages and he is also unquestionably responsible for the large and strange device which replaces the simple anchor for which his father had shown so marked a preference. It consists of the arms granted to Paulus in 1571 by the Emperor Maximilian II. (in which the Aldine anchor occupies a subordinate place) surrounded by a border of heavy ornament with the addition: Ex privilegio Maximiliani II. Imp. Caes. Aug.
When his father's death had made him the head of the press Aldus the younger continued for some years to employ the same device. For the fourth edition of 1592, much inferior to the present edition, and of interest only as showing the decline into which the Aldine press, and the Italian presses in general, had fallen at the end of the 16th century, he was only indirectly responsible.
Ms. ownership's entry on title ('Joannis Baptistae ...') and 17th-century (?) annotations in ink throughout; some corners, including the title, restored; edges with some stains. Good copy. Ahmanson-Murphy IIIb, 604 & 604a; Renouard p. 215, no. 10; Sandys, Hist. Class. scholarship II, p. 143; The Aldine press 848 & 848a.
Related Subjects: