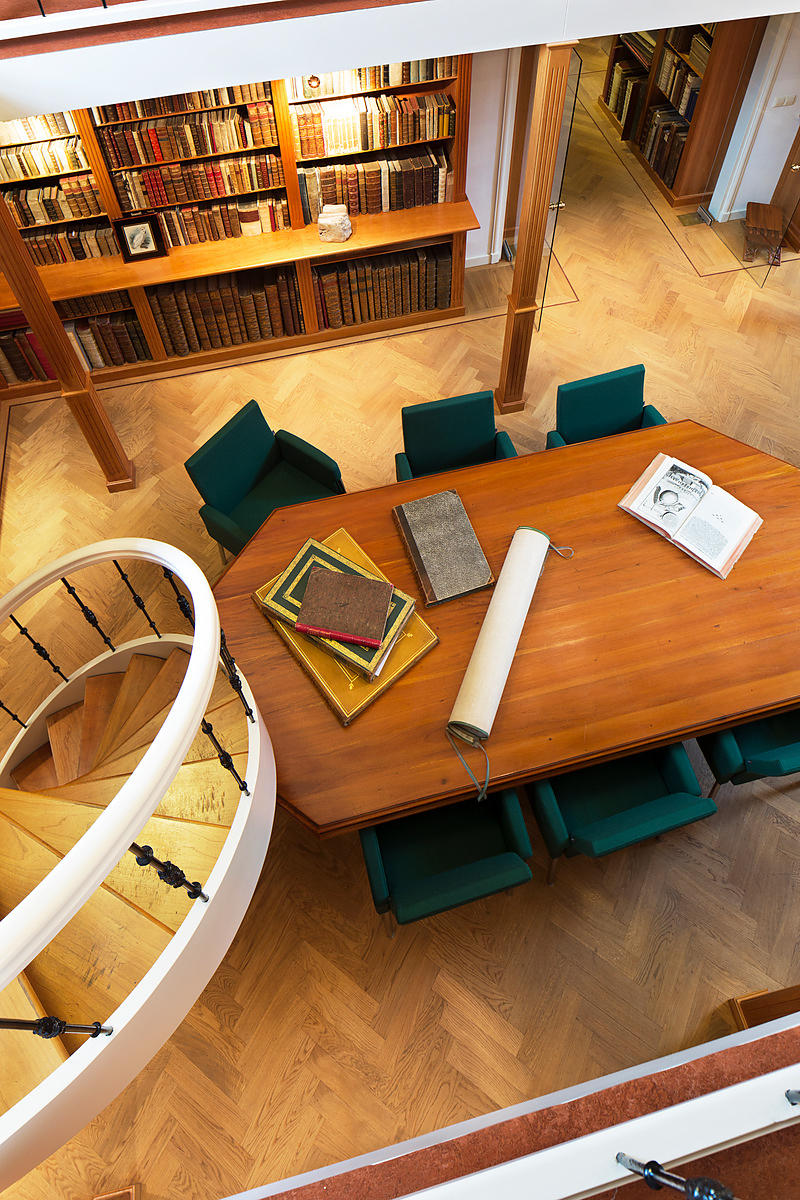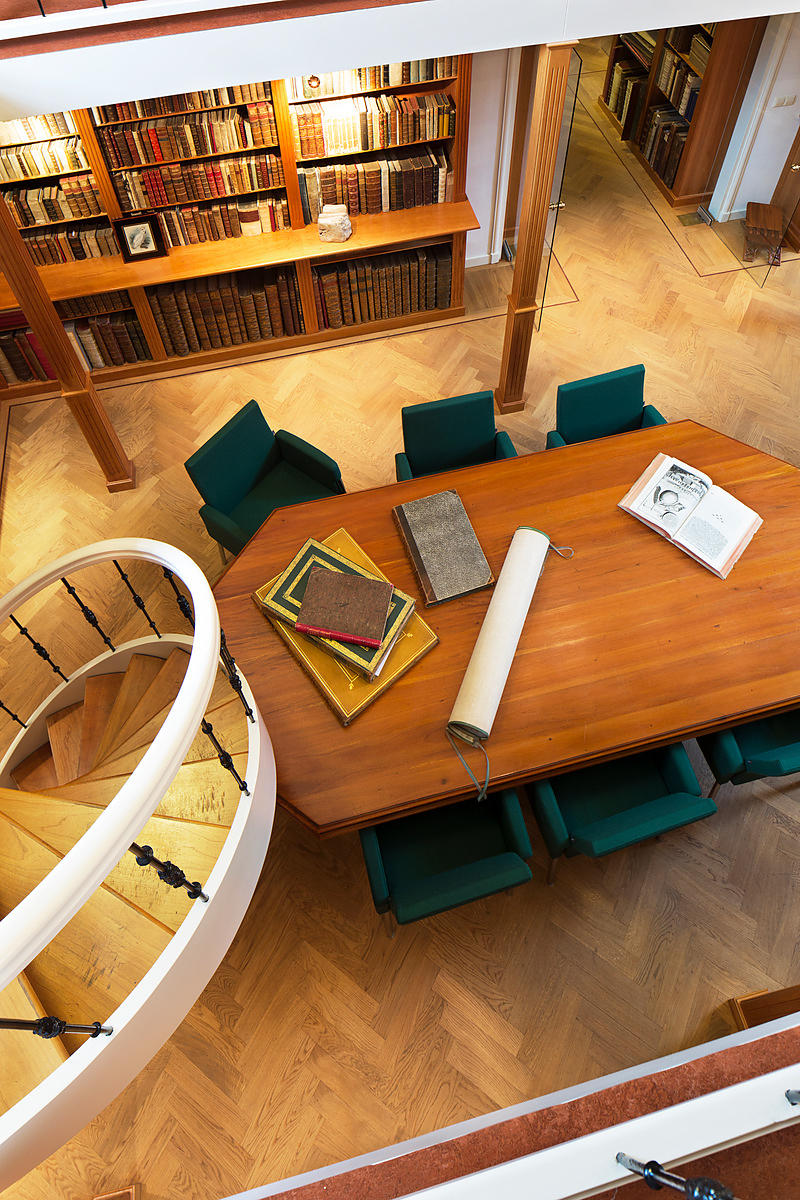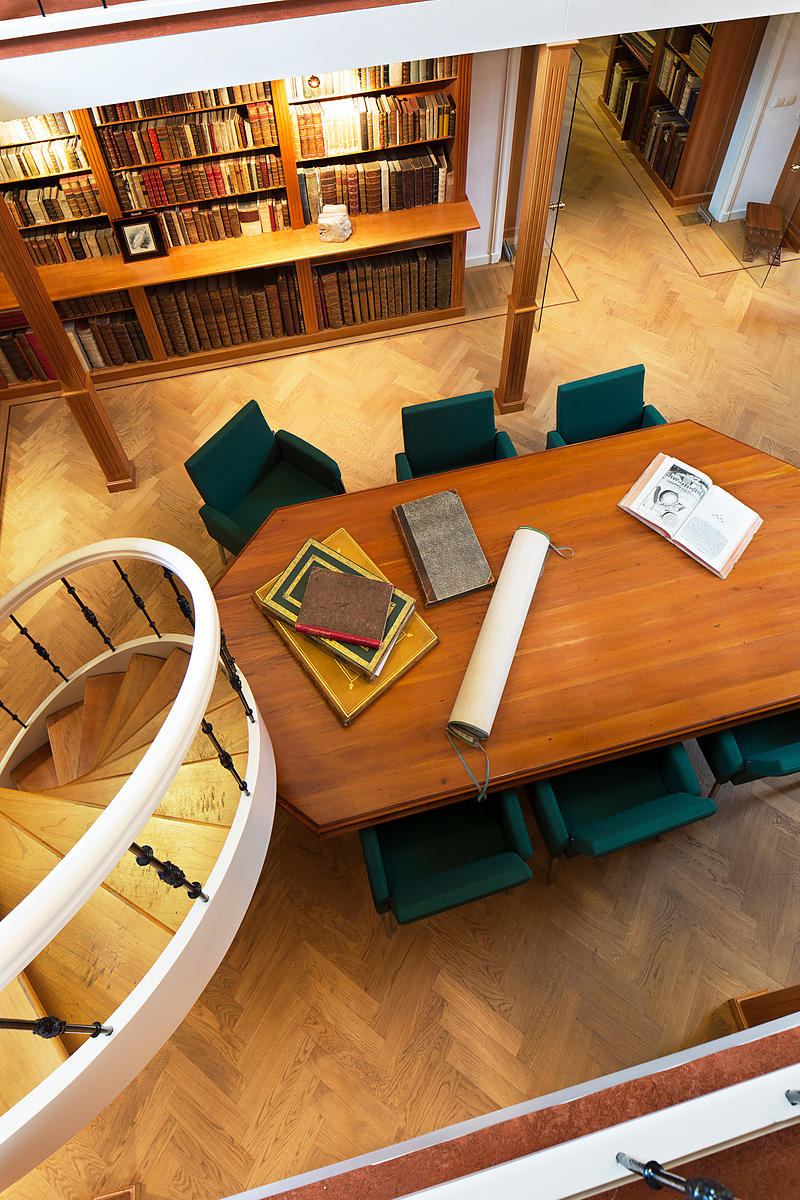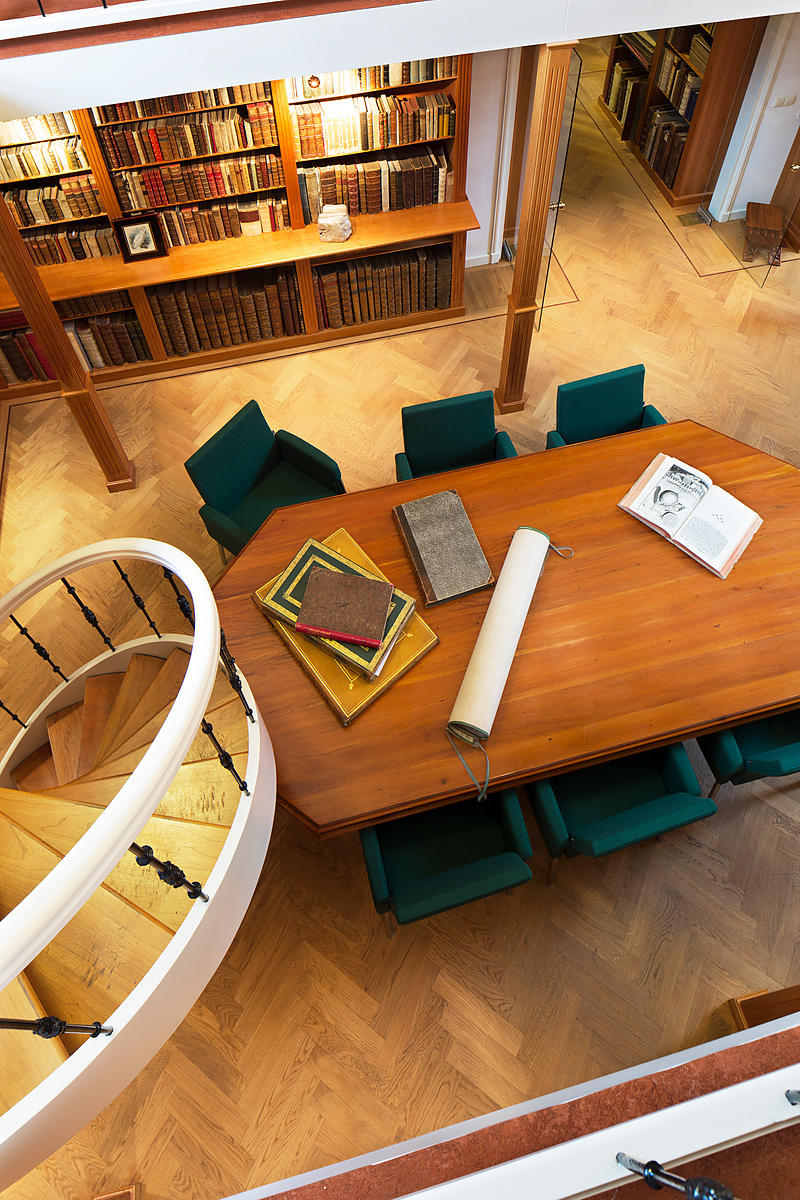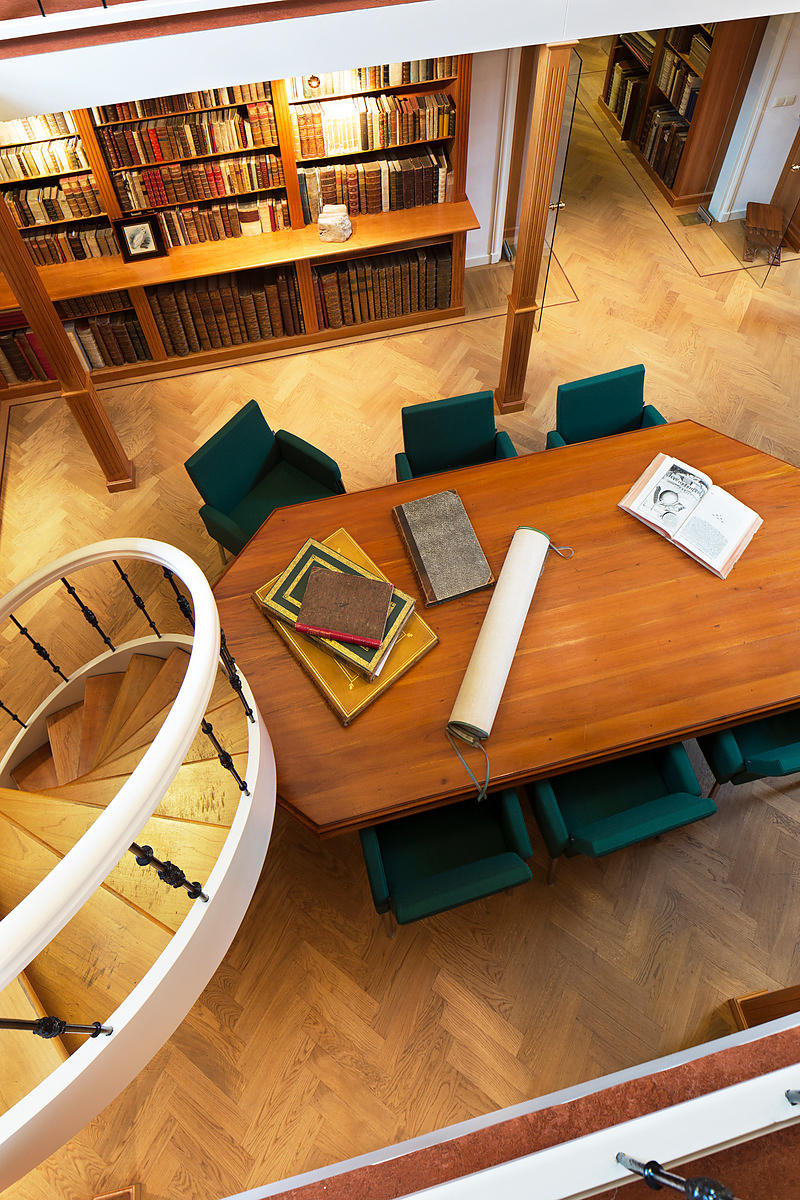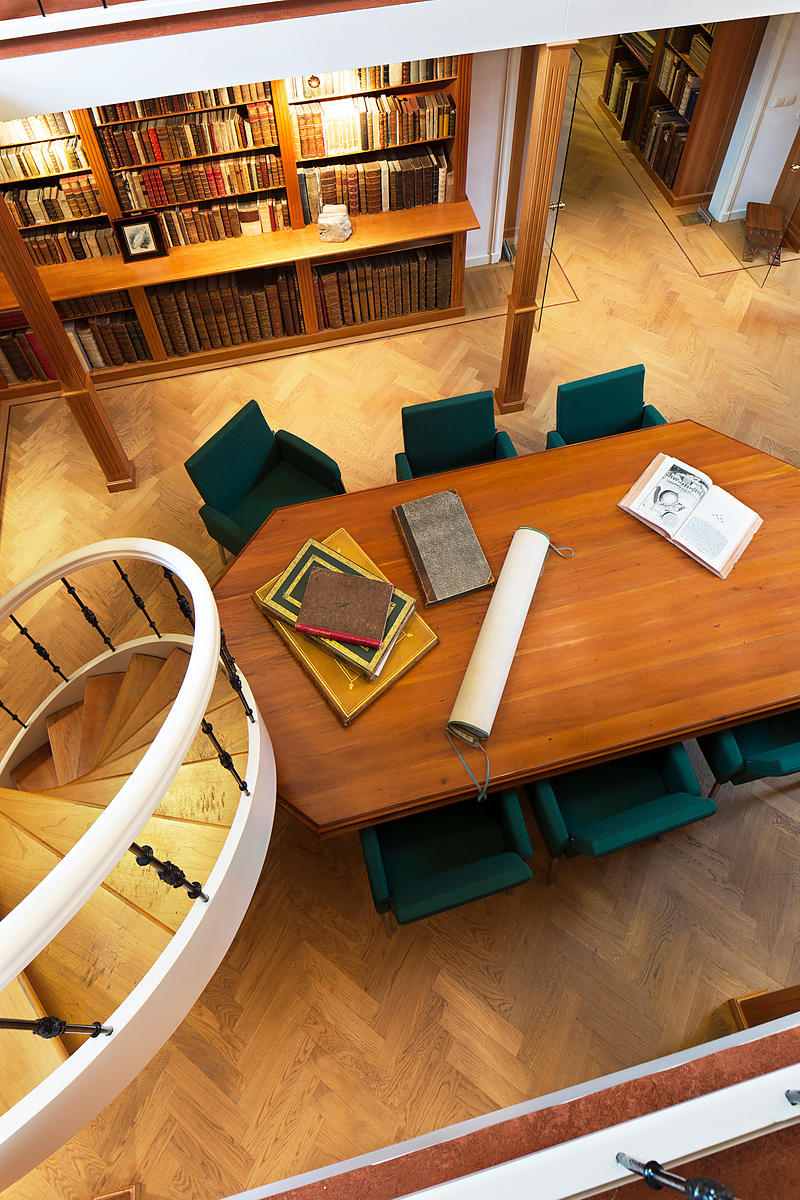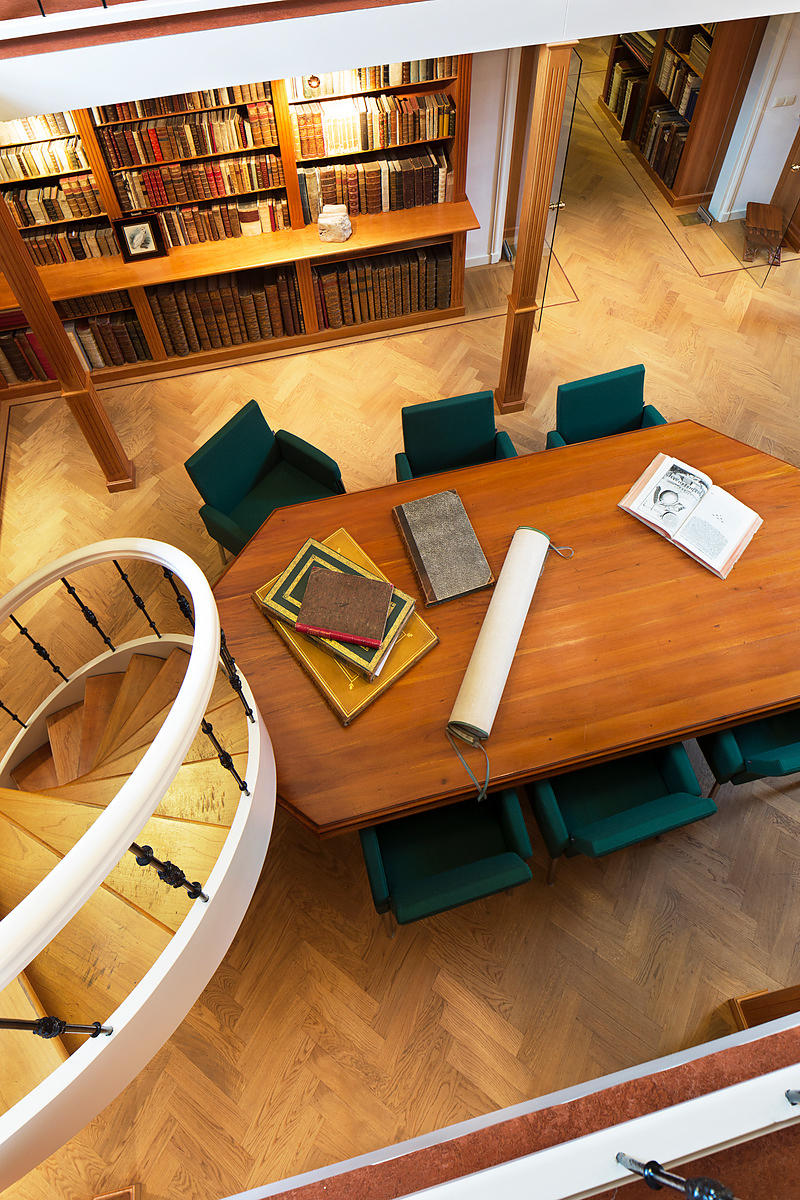 LYDIUS, Balthasar.
Waldensia id est, conservatio verae ecclesiae, demonstrata ex confessionibus, cum Taboritarum, ante CC ferè annos, tum Bohemorum, circa tempora Reformationis, scriptis.
Rotterdam, Joannes Leonardus Berewout, 1616.
(2) LYDIUS, BALTHASAR. Waldensium tomus II, cvm schediasmatibus.
Dordrecht, Joannes Leonardus Berewout, 1617.
Including (with a drop-title):
(3) Confessio fidei, Fratrum Waldensium, regi Vladislao ad Hungariam missa.
(4) Confessio fidei ac religionis, baronum ac nobilium regni Bohemiae, serenissimo ac invectissimo Ferdinando, Romanorum, Bohoemiae, &c. Regi, Viennae Austriae, sub anno Domini 1535 oblata. Dordrecht, Joannes Leonardus Berewout, 1617. 8vo. 4 works in 3 volumes bound as 2. Each volume with its own title-page with Berewouts woodcut device (an oval view of bears in a wood, in a rectangular cartouche). Contemporary overlapping vellum with titles in ink on spines, remnants of ties. [14], [2 blank], 415, [15], [1 blank]; 367; [38], [2 blank], [45], [3 blank], 358, [3], [1 blank] pp.; [5], 261, [1 blank] ll.
€ 1,450
Rare complete set, in their first editions, of 2 works in Latin by Balthasar Lydius on old Christian movements that can be considered precursors of Protestantism and that influenced its origins, the second including as an appendix the Waldensian confession of faith, the text dated 1538 at the end. The whole is bound with an edition of Jan Huss confession of faith, dated 1535 at the end. Georg Rhau at Wittenberg first published these two confessions of faith, apparently in 1538 and 1535. Though Lydiuss second work is presented as a second volume to his first, they are often found separately. Balthasar Lydius (1576-1629), the son of a Reformed minister in the Palatine who was called to Amsterdam when Balthasar was a small boy, became himself a Dutch Reformed minister at Dordrecht, the epicentre of the most important religious reformation in Dutch history, which took place during his tenure (1602-1629). In this context the present works serve to prove a historical basis for Protestantism to aid in the theological discussions.
Berewout reissued his present 1616 Waldensia in 1622 and Niclaes Vincentsz van Spierinxhouck published Lydiuss Dutch translation of the three works in a single edition at Dordrecht in 1624: Dry historische tractaetgens ... dienende tot verlichtinghe van de kerckelijcke historie.
Lydiuss present works are rare and have been so for a long time, already in 1878 it was called a "rare and excellent work" (NNBW) The STCN records only 4 copies of volume 1, 2 copies of volume 2 (with the Waldensian confession of faith) and no copy of the 1617 edition of Jan Huss confession of faith.
Both volumes with the bookplate of Rochester Theological Seminary on first free endpaper. Both volumes minor foxing. Ad 1: Slightly later annotations on front paste-down. Foot of title-page torn off with loss of text. Otherwise both volumes in good condition. Knuttel, Kerkgeschiedenis, p. 207; NNBW 8, pp. 1085-1086; ad. 1: STCN (4 copies); ad. 2-3: STCN (2 copies); ad 4: not in STCN.
Related Subjects: