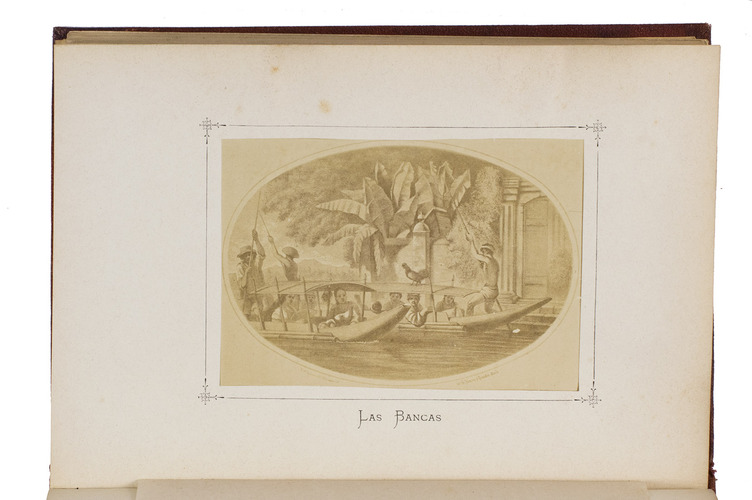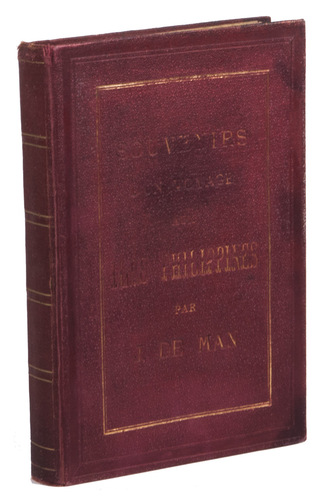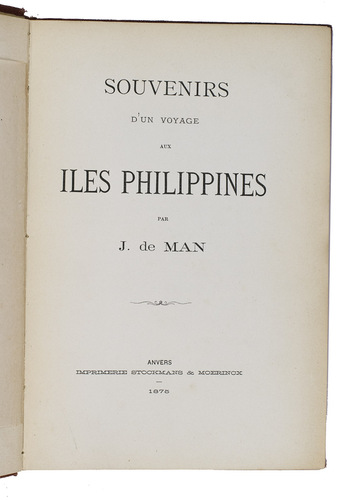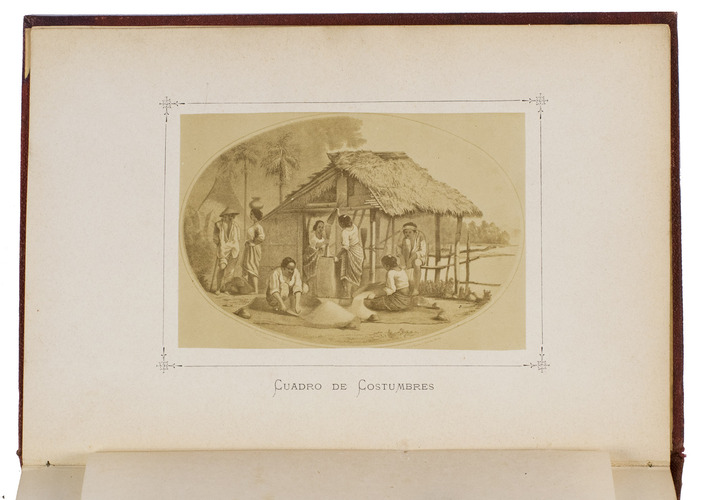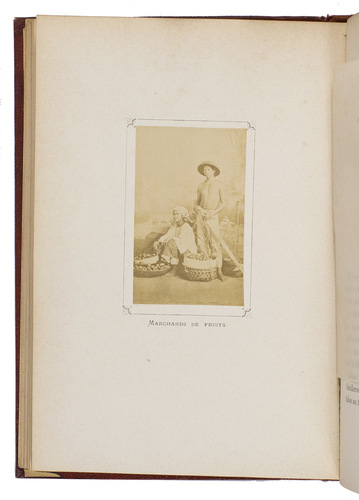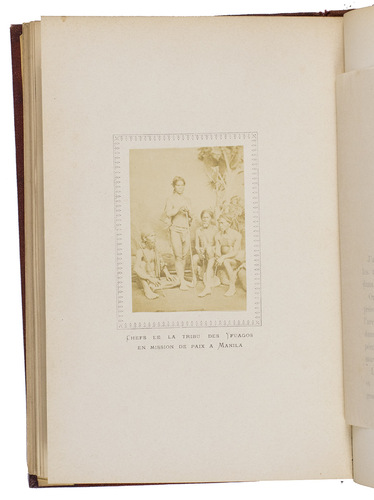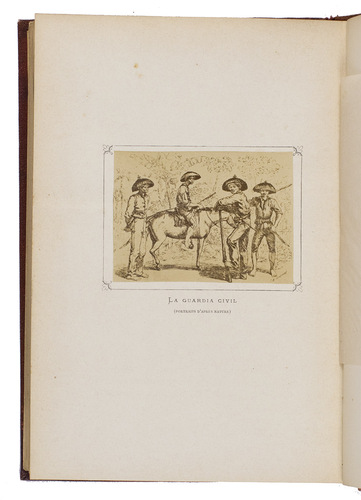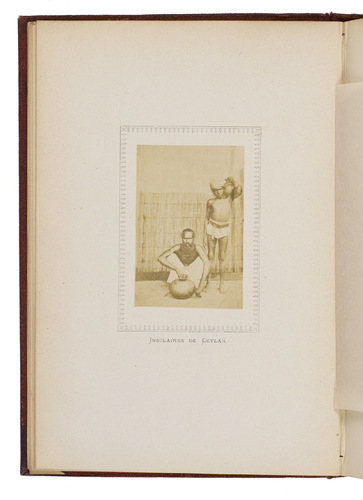 MAN, Jules de.
Souvenirs d'un voyage aux Iles Philippines.
Antwerp, Imprimerie Stockmans & Moerincx, 1875. 8vo (22 x 15 cm). With 8 albumen prints, including 3 reproductions of drawings, representing the local population, mounted within printed frames on separate leaves with printed captions below. Original publisher's gold- and blind stamped red pebble-grained cloth, yellow endpapers. 268 pp.
€ 2,950
Very rare first (and only?) edition of a detailed description of a journey from Marseille to Manila, undertaken in 1870-1871. The author travelled through Aden, Ceylon, Singapore and Hong-Kong. Written by the author Jules de Man (1824-?) with the purpose of amusing his friends who were curious about his journey to the Philippines, as stated in the preface on p. 5, probably published as a limited edition. The book contains many picturesque anecdotes and ends with a presentation of the commercial and agricultural resources of the country, then ruled by Spain.
With a dedication inscription on the verso of the half-title-page: "A mon vieil ami | le gros Louis [?]autermann | L'auteur J de Man | Anvers Juin 1875". The binding is slightly stained and rubbed, the front (inner) hinge cracked, book block and binding still attached. Occasional minor foxing. Otherwise in good condition. Nardin Denis, Bibliographie des ouvrages en français sur les Philippines, n. 99. In: Archipel, volume 9, 1975, pp. 57-68 (https://www.persee.fr/doc/arch_0044-8613_1975_num_9_1_1216); WorldCat 901364939.
Related Subjects: