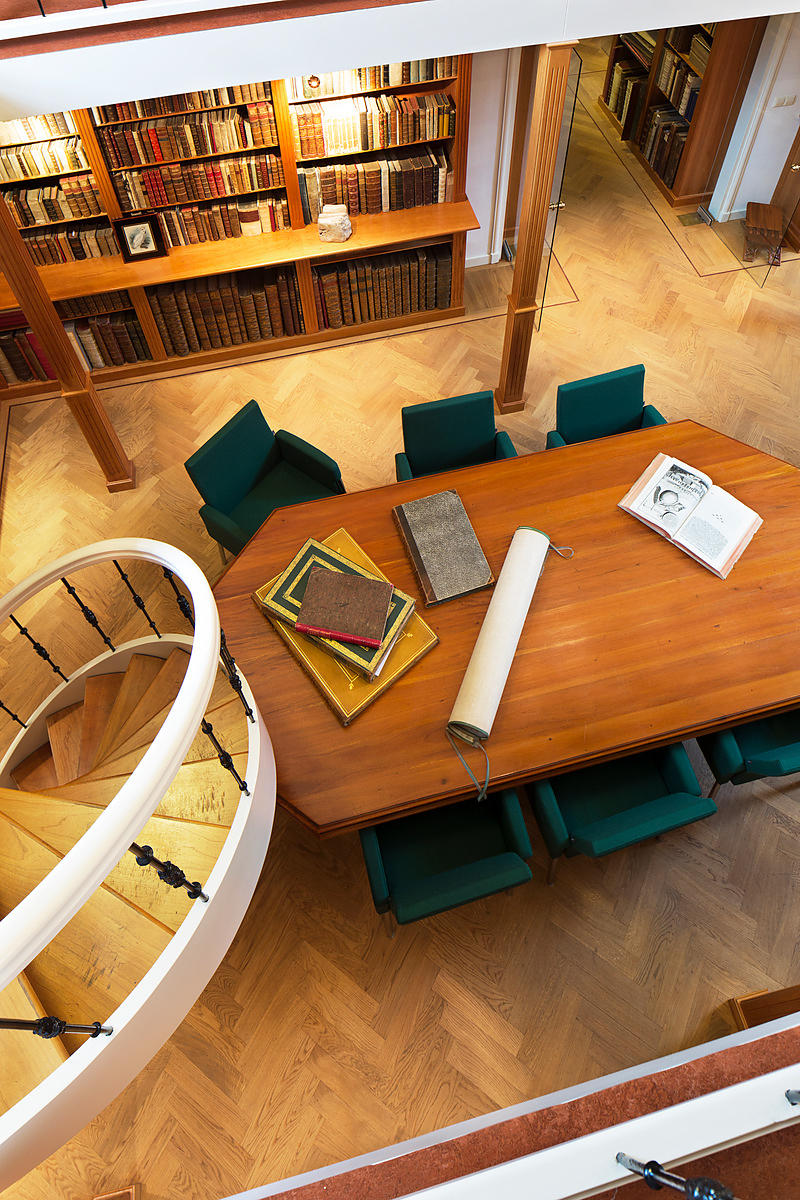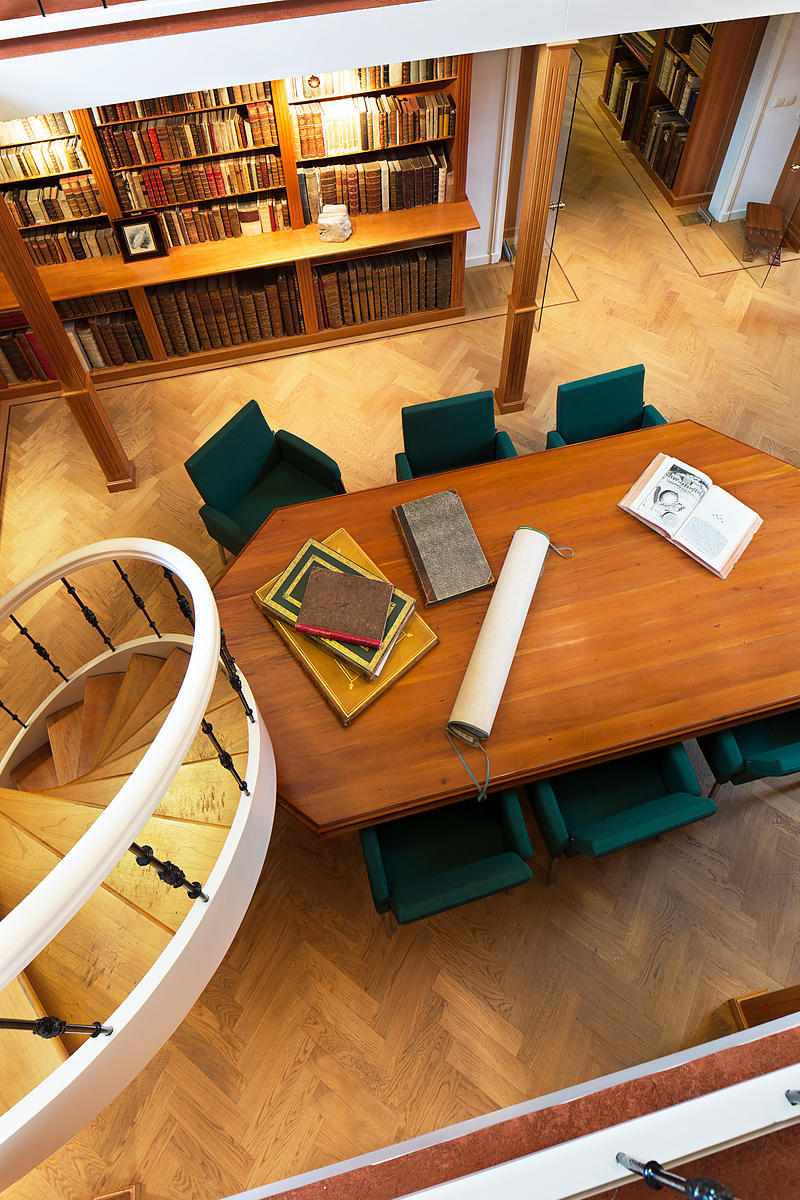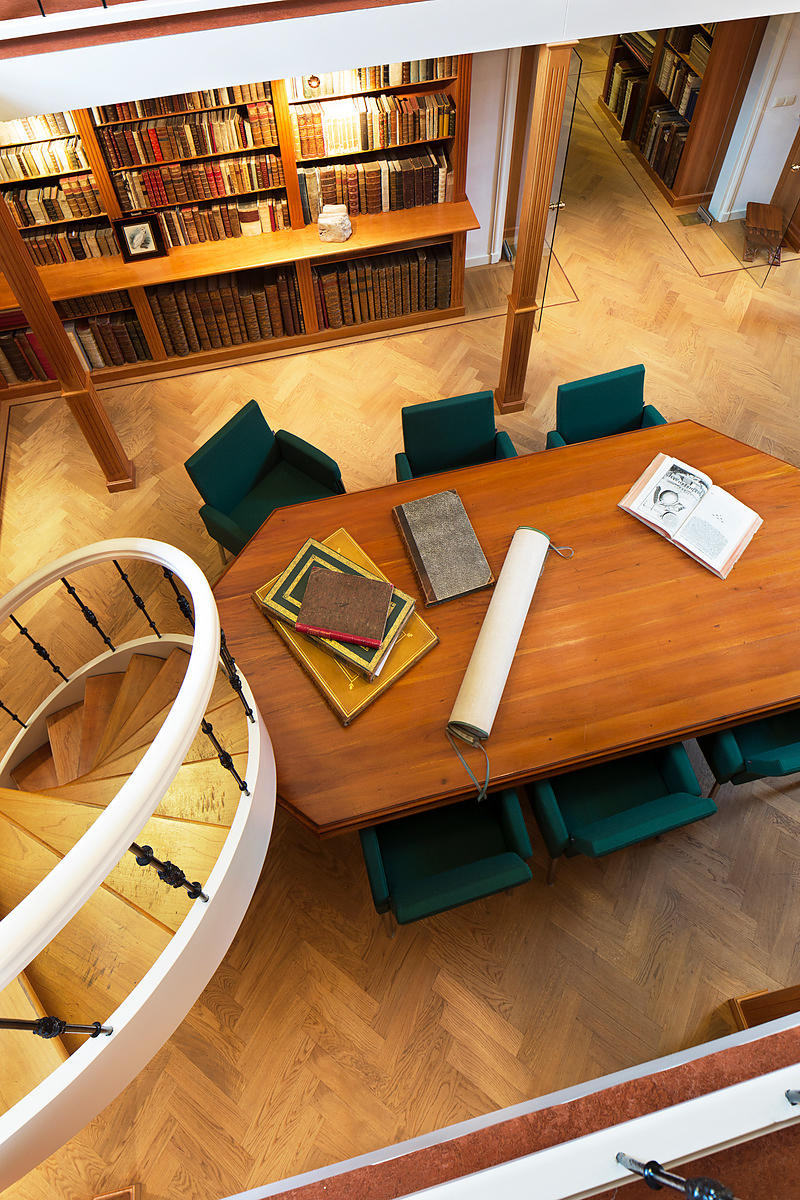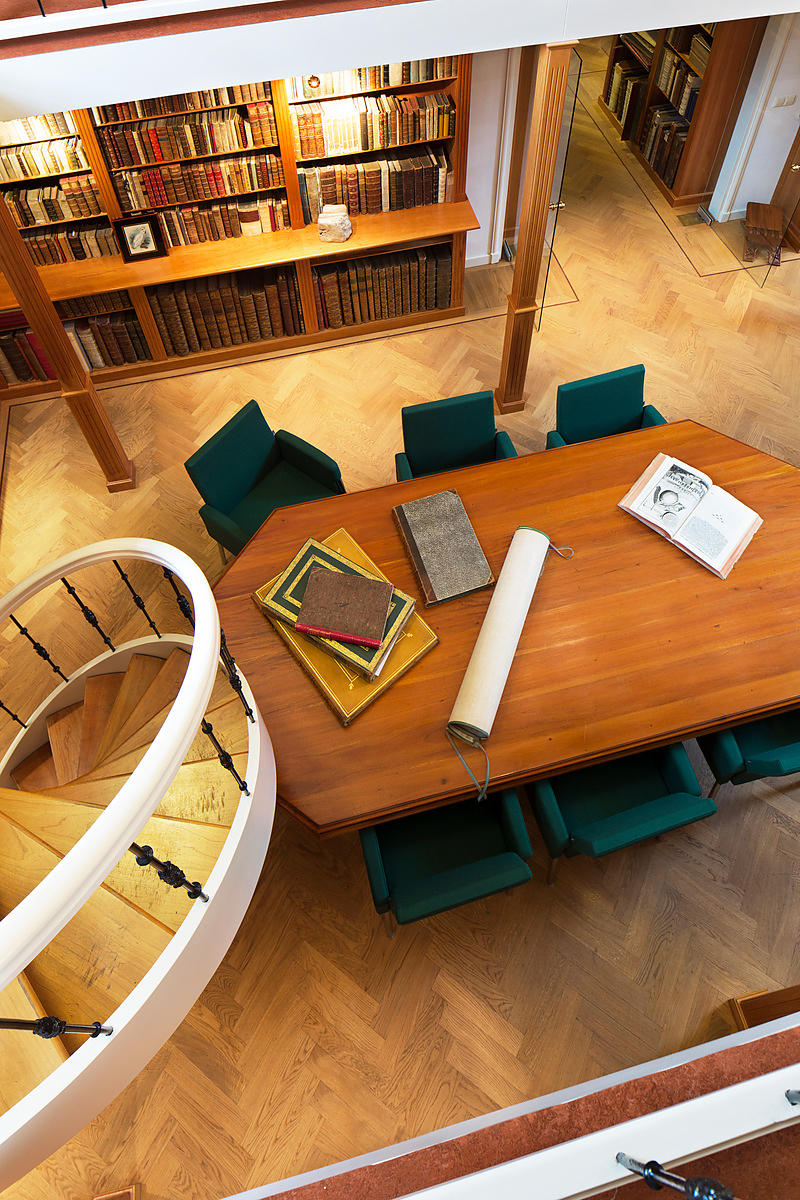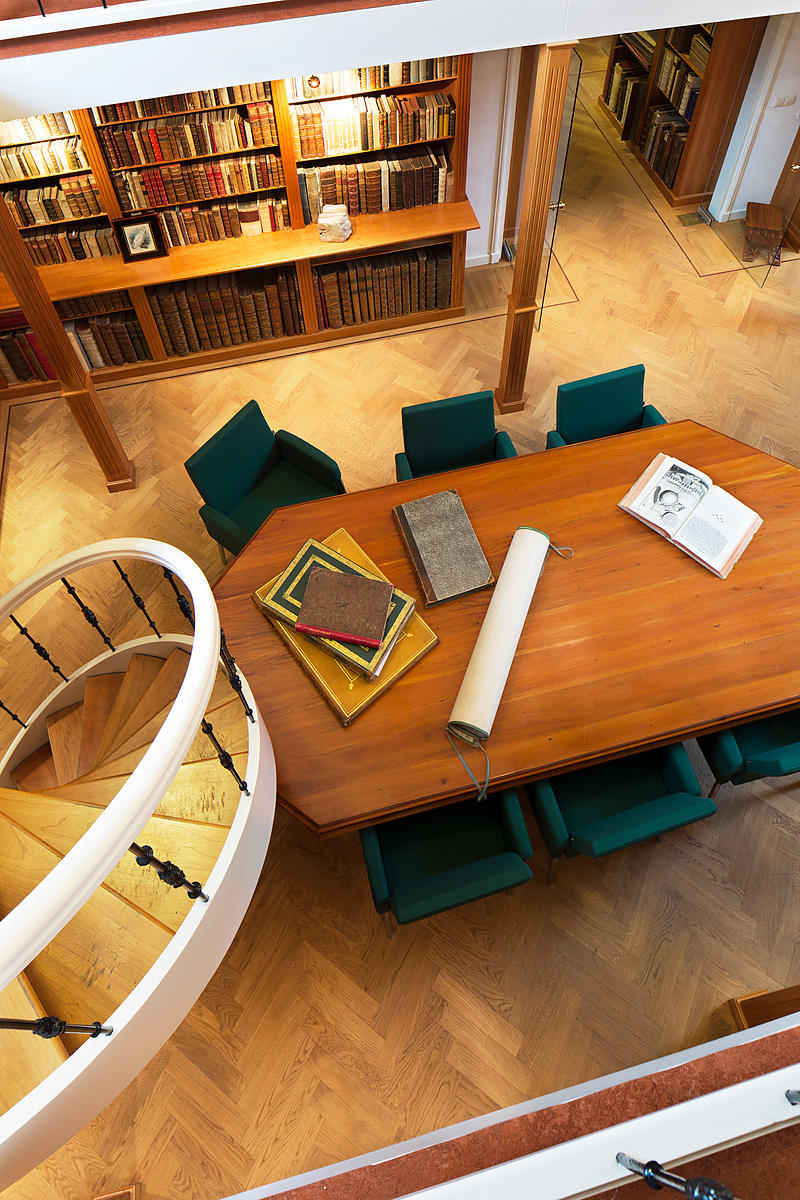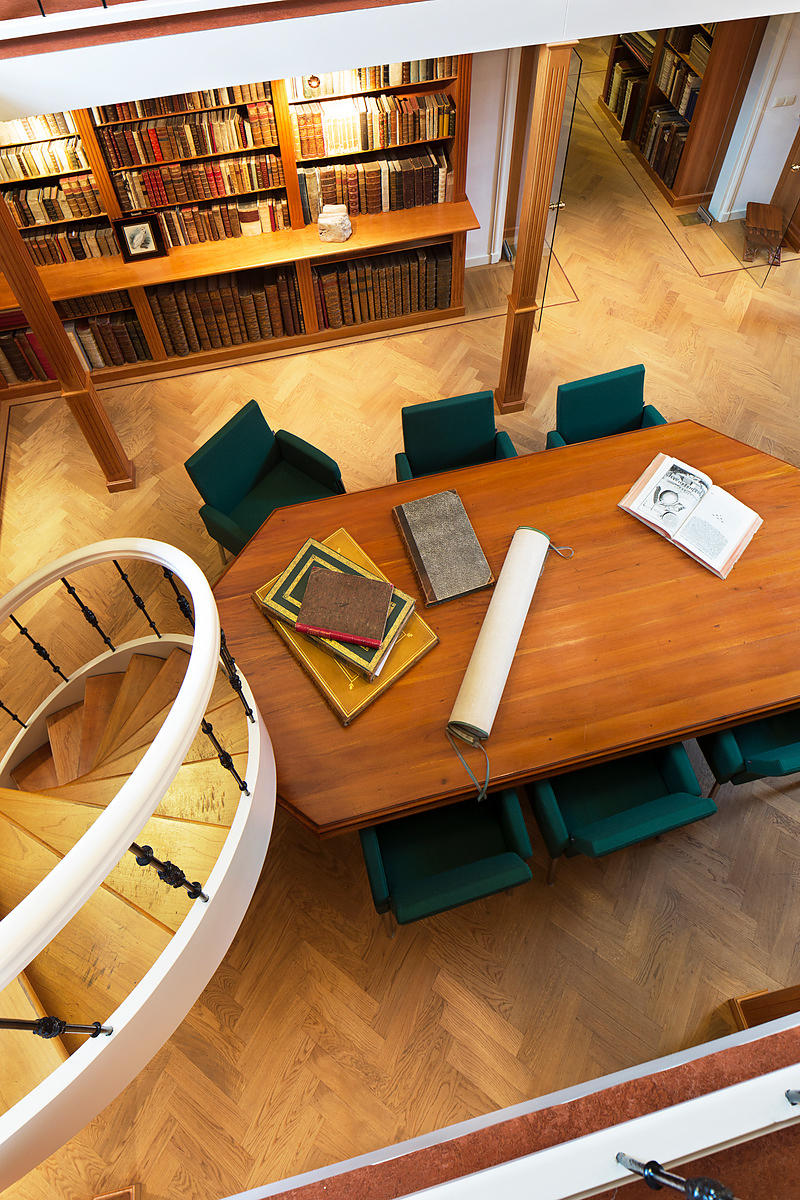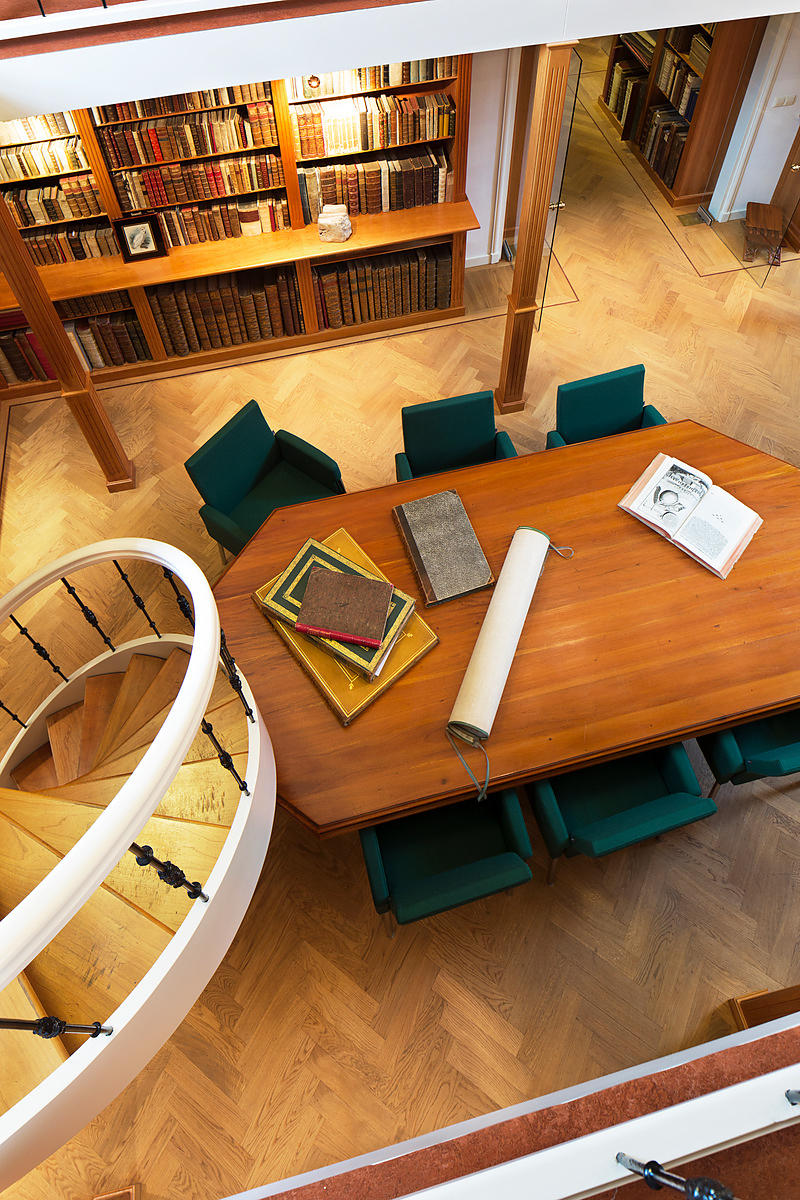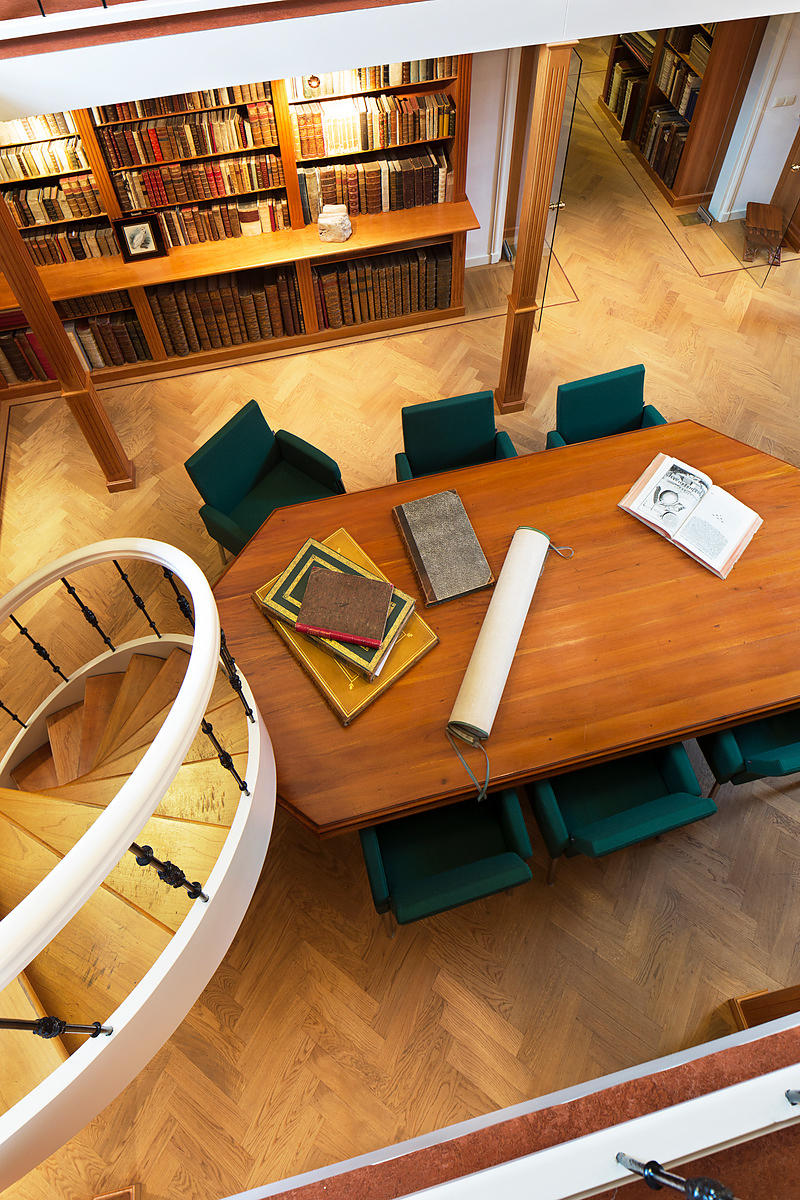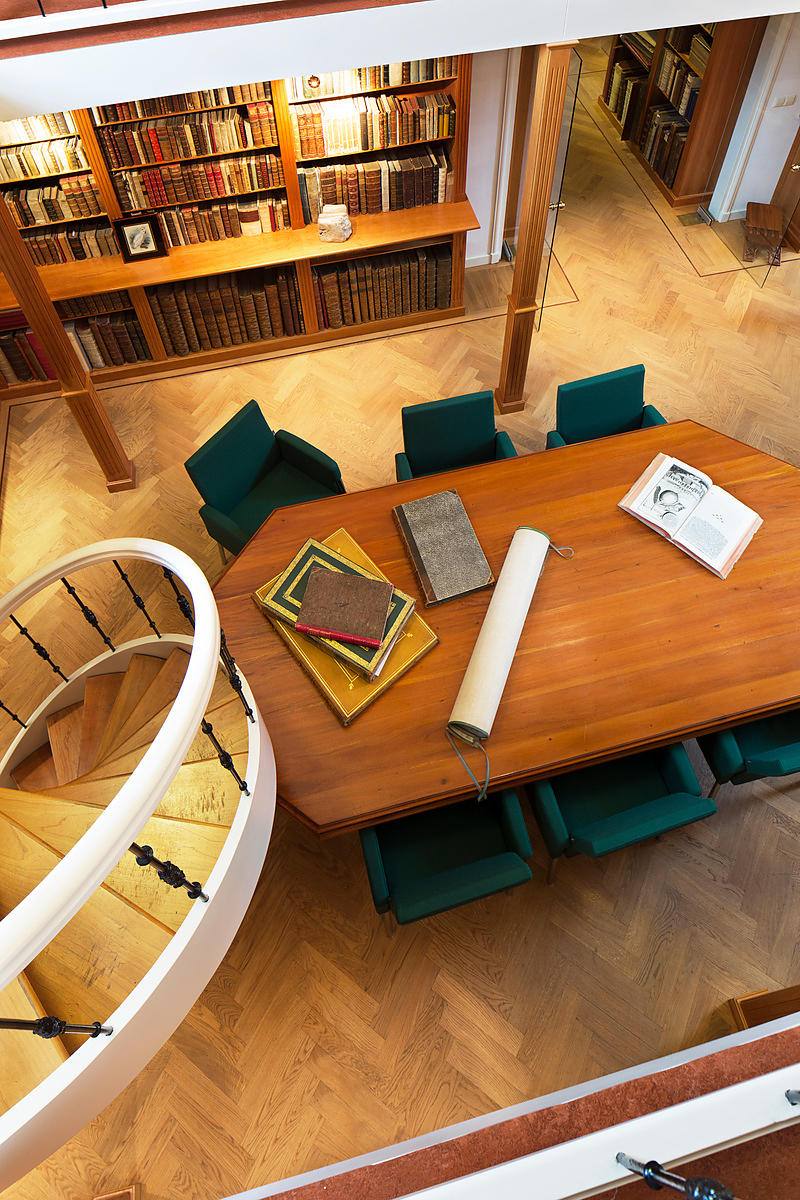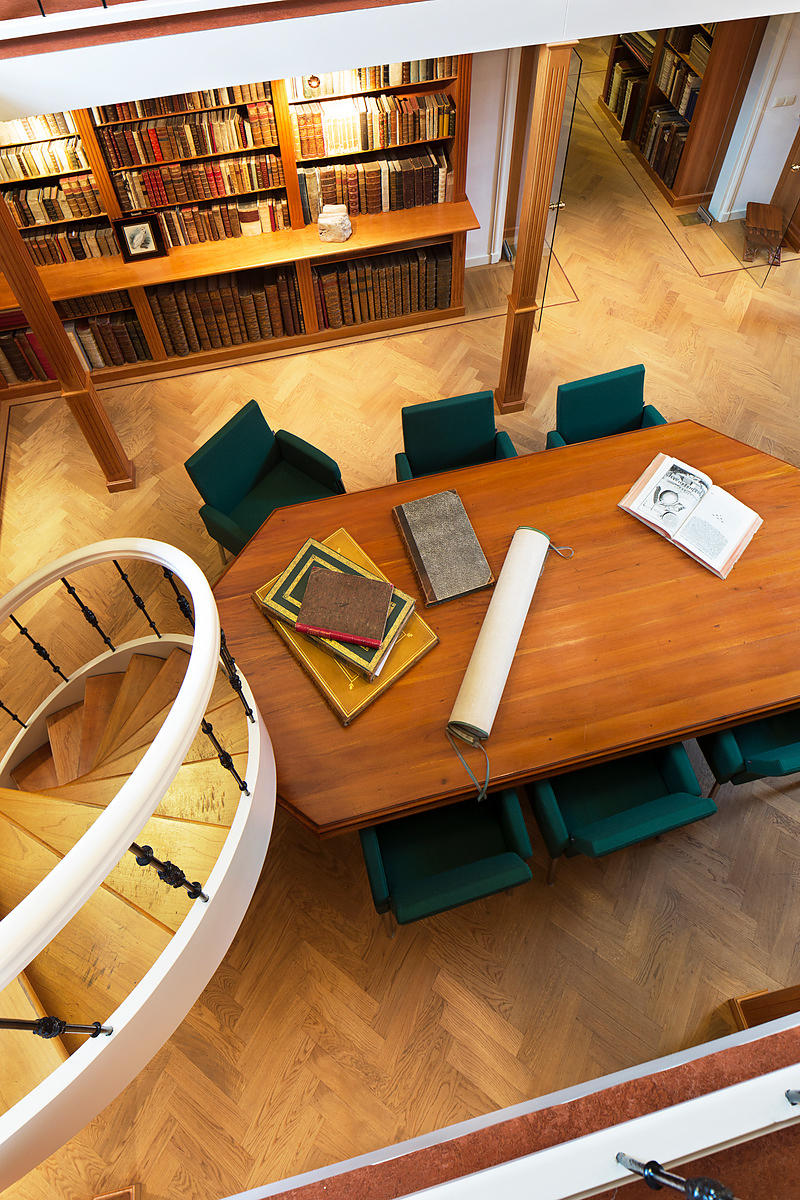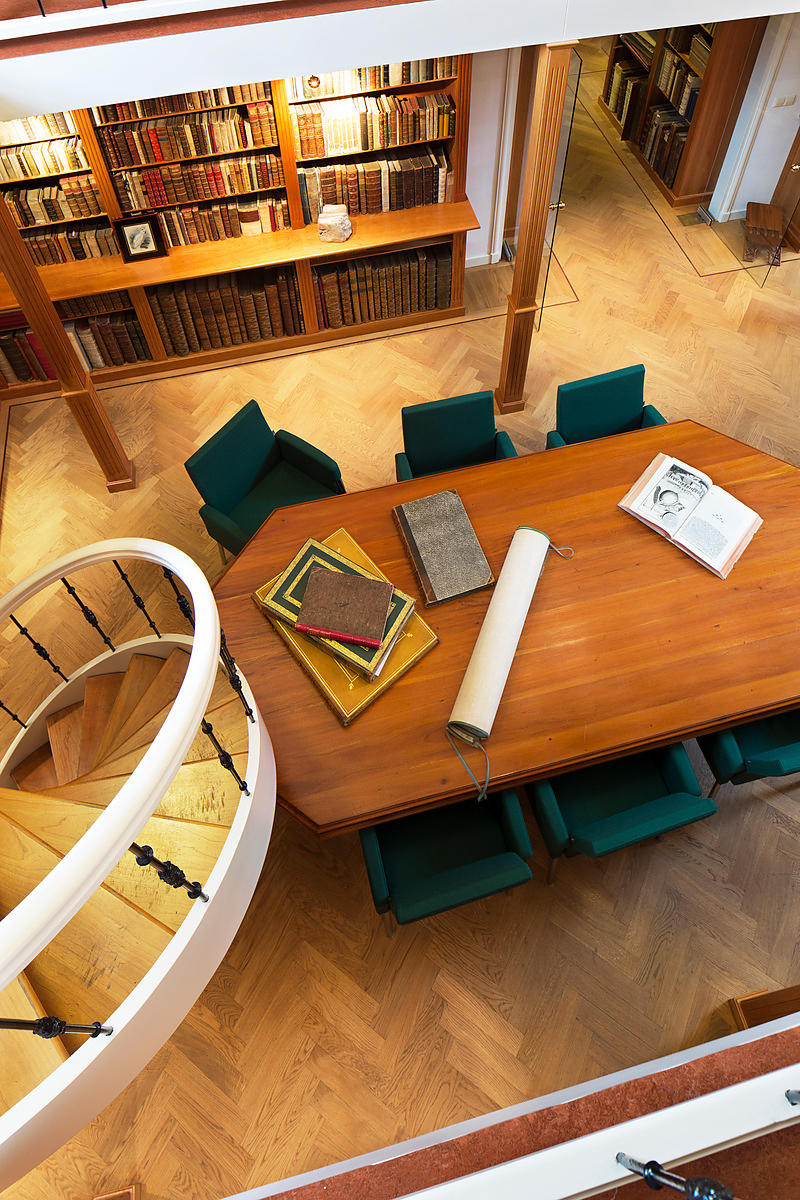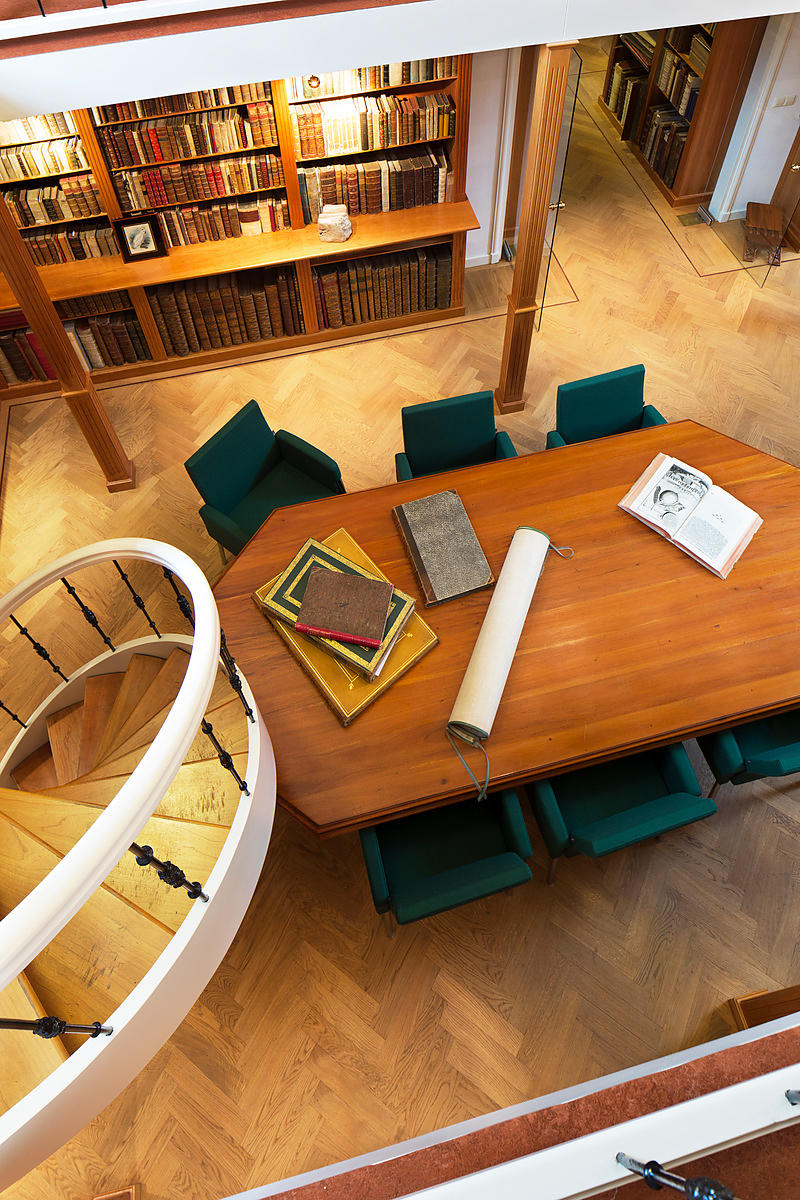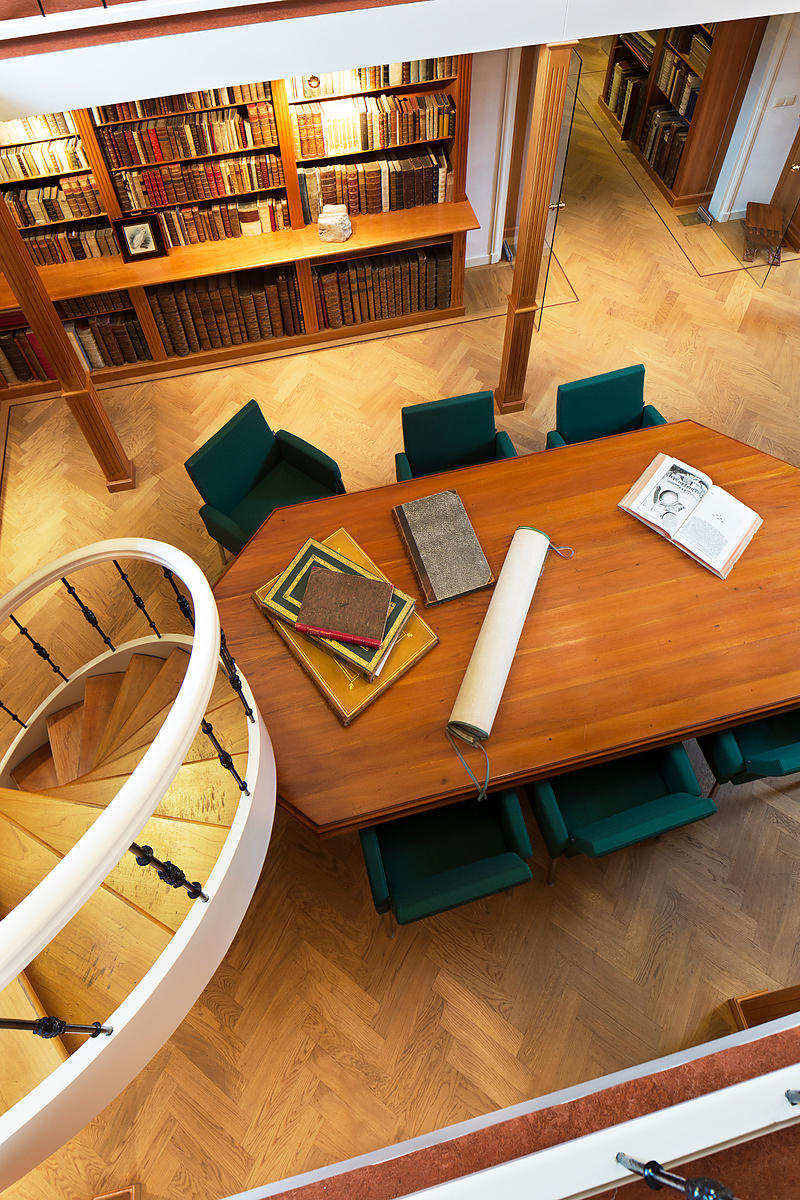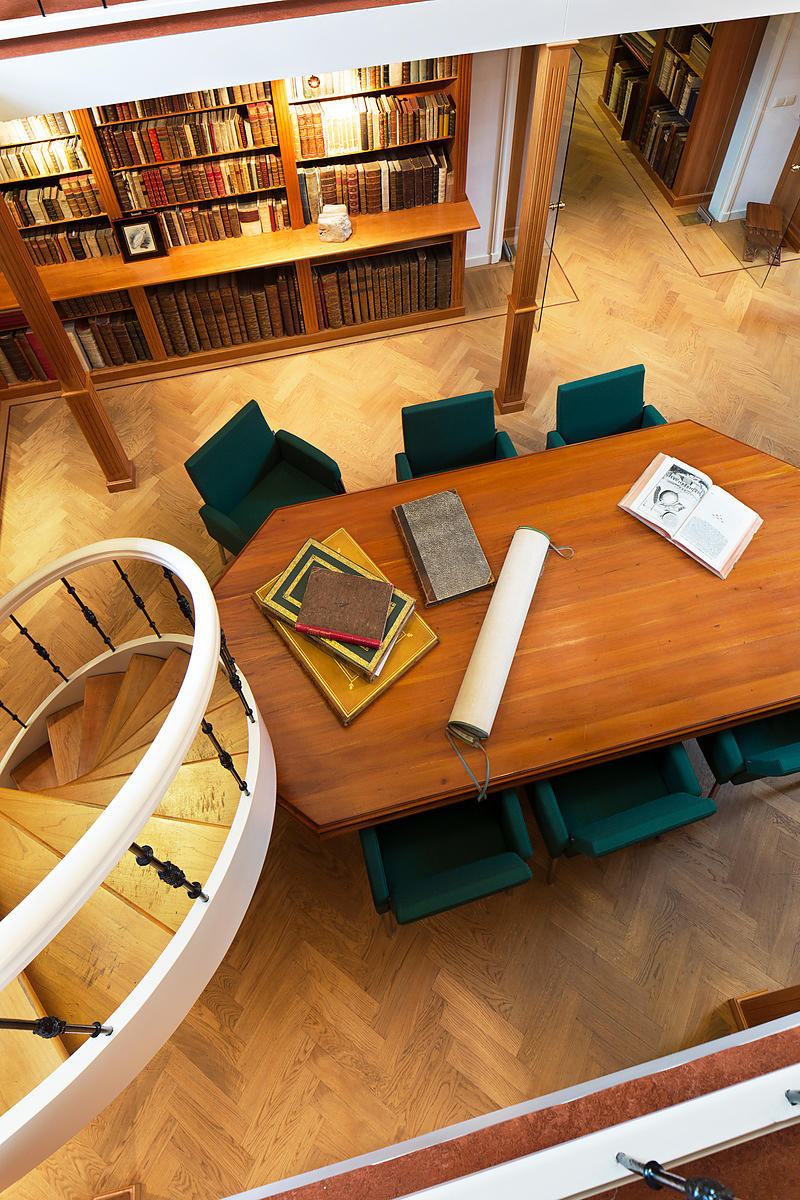 MANDEVILLE, John (edited and illustrated by Arthur LAYARD).
The marvellous adventures of Sir John Maundevile Kt. Being his voyage and travel which treateth of the way to Jerusalem and of the marvels of Ind with other islands and countries ...
Westminster, Archibald Constable & Co., 1895. With 26 full-page line illustrations and 102 smaller line illustrations.With: LAYARD, Arthur. [121 (of 128) original pen and black ink drawings to illustrate the 1895 Mandeville plus the drawing for the spine of the binding].
[London, 1894-1895]. Original pen drawings in black ink on fine wove paper, mostly twice the size of the illustrations as printed: 22 (ca. 31 × 18 cm) for the full-page illustrations and 99 smaller, plus the drawing for the gold-blocked spine of the publishers binding. 8° leaves (printed book) & various sizes (drawings) in a 1° album (54 × 43.5 cm) in 2 volumes. Uniform half green goatskin morocco album (ca. 1913), gold-tooled spine. xxx, "414" [= 416], [1], [1 blank] pp.
€ 22,500
A large album in two volumes containing not only all leaves of Arthur Layards 1895 edition of Mandevilles travels, a bibliophile edition of one of the greatest travel books of all time with 128 beautiful illustrations, but also the gold-blocked cloth from the publishers binding, 121 of Layards original pen and ink line drawings for its illustrations (nearly all twice the size of the illustrations as printed) and his drawing for the gold blocking on the spine, with its heraldic and other decoration.
Alongside Aubrey Beardsley and William Rotherstein, Layard was one of the leading decorative symbolists, but his present drawings for his Mandeville edition proved his crowning achievement. The books mediaeval subject matter suited it perfectly to the spirit of the time, under the influence of John Ruskin and the gothic revival. It appeared one year before William Morriss Kelmscott Chaucer, but while the Socialist Morriss private press produced luxury books for the wealthy, the more pragmatic Layard worked with a commercial publisher to bring his illustration and decoration to a larger audience.
Cecil Sebag-Montefiore (1873-1923) purchased Layards Mandeville drawings from the publisher. In 1900 they were hanging in his house, where Layard had designed his wood-panelled smoking room. He apparently had Riviere & son bind them with the leaves of the book in the present album around 1913.
The leaves of the printed book and one drawing are very slightly browned and the drawings have occasionally left a faint offset of the facing pages, but the whole album and its contents remain in very good condition, most of the drawings fine. For Mandeville and the text: Cambridge history of English literature (1976), pp. 78-87; Howgego M39; Mee & Hammerton, The world's greatest books XIX (1910), pp. 210-218; for Layard: The poster: an illustrated monthly chronicle, IV (1900), pp. 16-19, & 43.
Related Subjects: