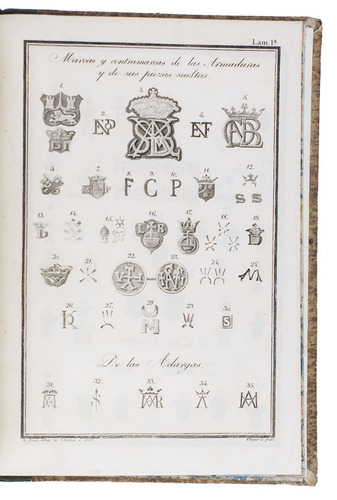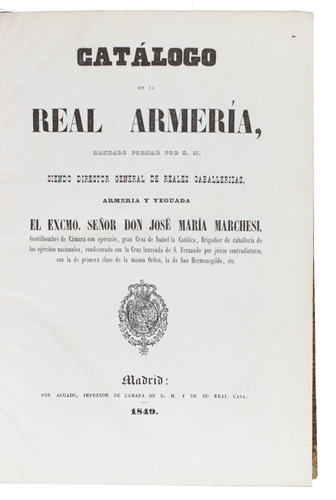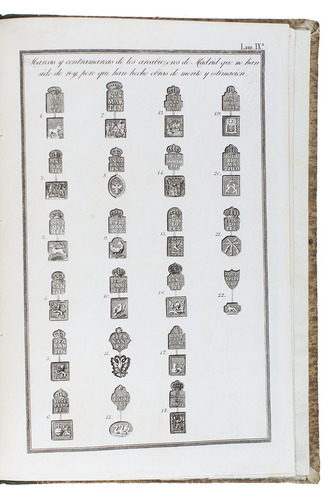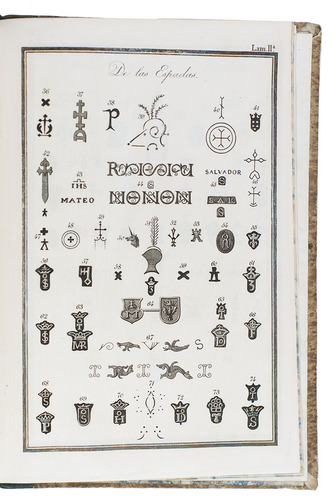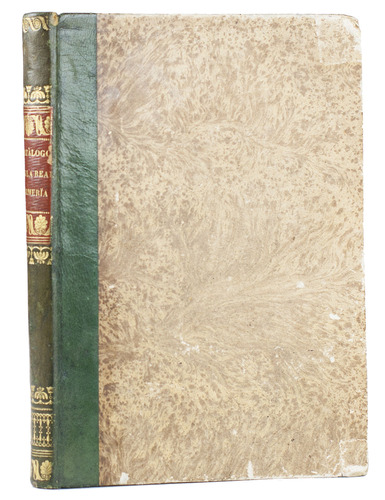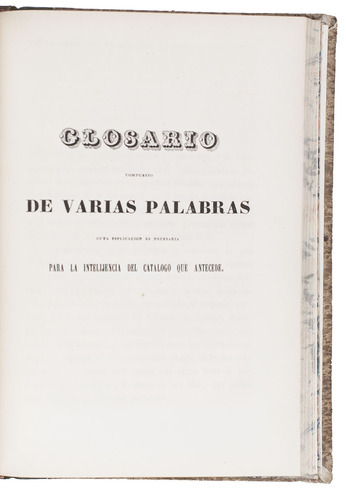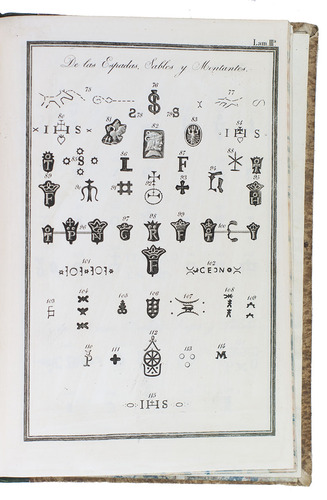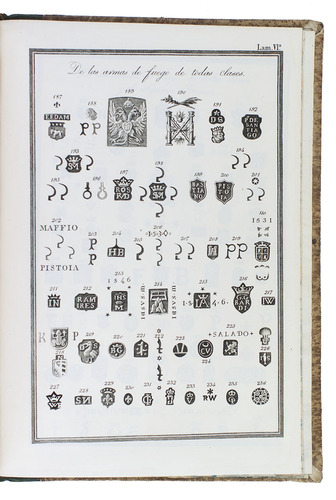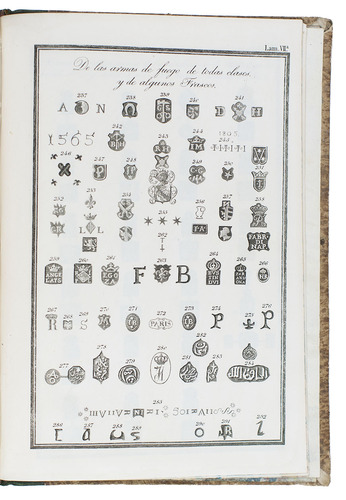 MARCHESI, José María.
Cataìlogo de la Real Armeriìa.
Madrid, Eusebio Aguado (royal printer), 1849. 2 parts in 1 volume. 8vo. With the arms of Queen Isabella II of Spain on the title-page and 10 numbered engraved plates with 435 marks of armourers, swordsmiths and others. Contemporary green half sheepskin, gold-tooled spine. XX, 198, [2 blank], 119, [1] pp. plus 10 plates.
€ 750
First edition, in Spanish, of a catalogue of the royal armoury of Queen Isabella II of Spain, with descriptions of 2533 numbered items, followed by a 100-page dictionary giving lengthy definitions of hundreds of words relating to firearms, swords, crossbows, armour, fortification, heraldry, the armourer's art and other militaria. The plates show the marks that armourers, gunsmiths, swordsmiths and others stamped on their wares. Two appendices provide notes on Madrid gunsmiths and famous Toledo swordsmiths, the latter with a numbered list of 99 swordsmiths from the 16th through the 18th centuries, keyed to their marks in plate X.
In very good condition, with the title-page slightly wrinkled. The paper on the boards shows a few scuff marks and the corners are bumped, but the binding is otherwise also very good. A wealth of detailed information on Spanish arms and armour. Palau 151405.
Related Subjects: