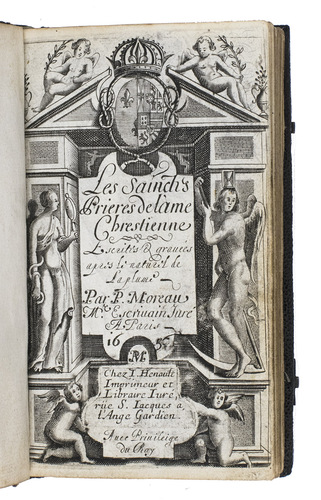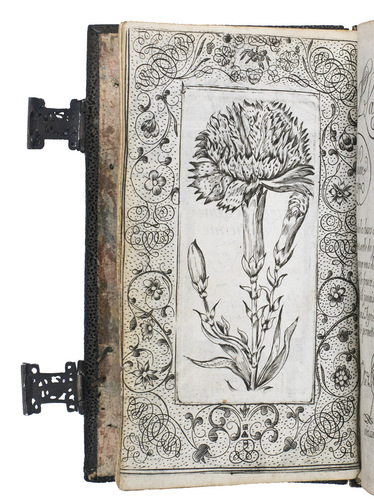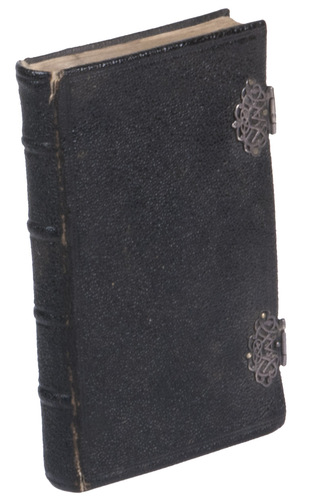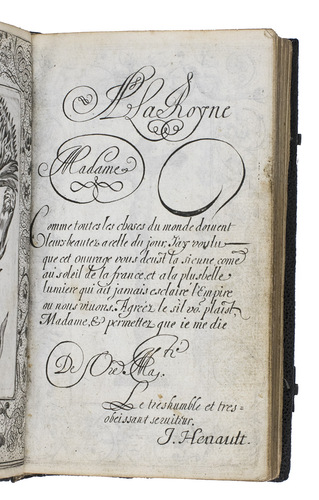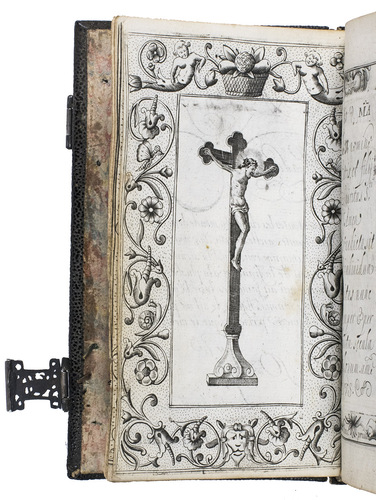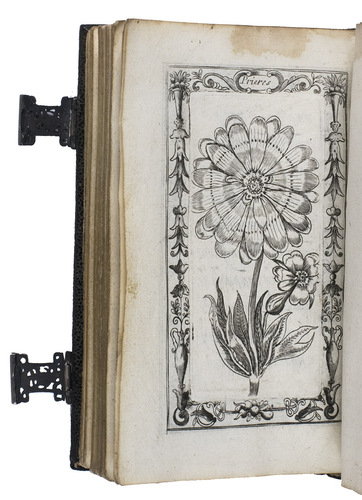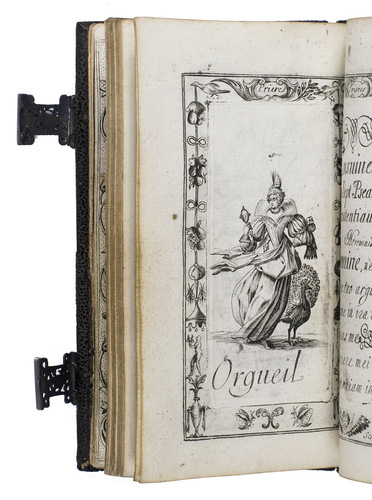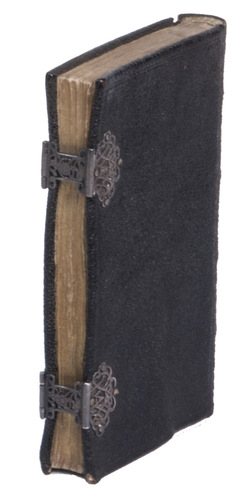 MOREAU, Pierre.
Les Sainctes prieres de l'ame Chrestienne Escrites & gravées apres le naturel de la plume.
Paris, I. Henault, 1656. Small 8vo. With fine engraved calligraphic title within architectural borders, engraved dedication to the Queen of France, 31 mostly full-page illustrations, some repeated, representing Christ on the cross, Mary with child, the Seven Deadly Sins, etc., and 179 engraved pages with calligraphed prayers within richly decorated borders with flowers, fruits, animals, insects, etc. Contemporary sharkskin, spine ribbed, with silver clasps including monogram. 212 pp.
€ 4,250
Beautiful, entirely engraved, calligraphic prayerbook, designed and executed by Pierre Moreau, official calligrapher at Paris. He also published several manuals of calligraphy. The present work is calligraphed in the agreable style of the period, and richly decorated and illustrated. The engravings of the Seven Deadly Sins are inspired by the famous series by Callot. Moreau designed in 1640 his famous 'script-type', a printing type in the style of handwriting. He printed at least 11 works in these script-types, and was accorded the title of 'Imprimeur du Roy' by Louis XIII in 1642. After Moreau's death, his script-types passed into the hands of other printers and were finally sold in 1787 to the 'Imprimerie Royale'. Bonacini 1228 (ed. 1644); Brunet III, 1895-6 (edition of 1649 by the same publisher) and Suppl. I, 1117-8; not in Berl. Kat.
Related Subjects: