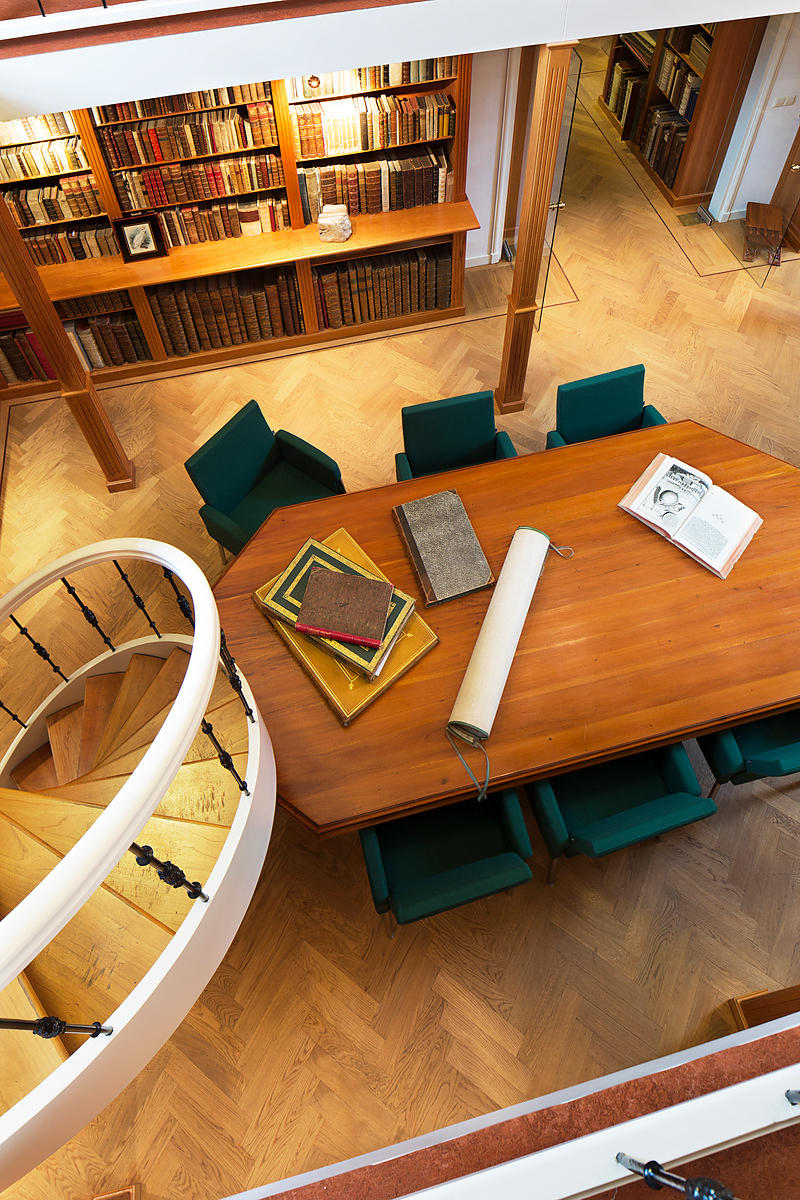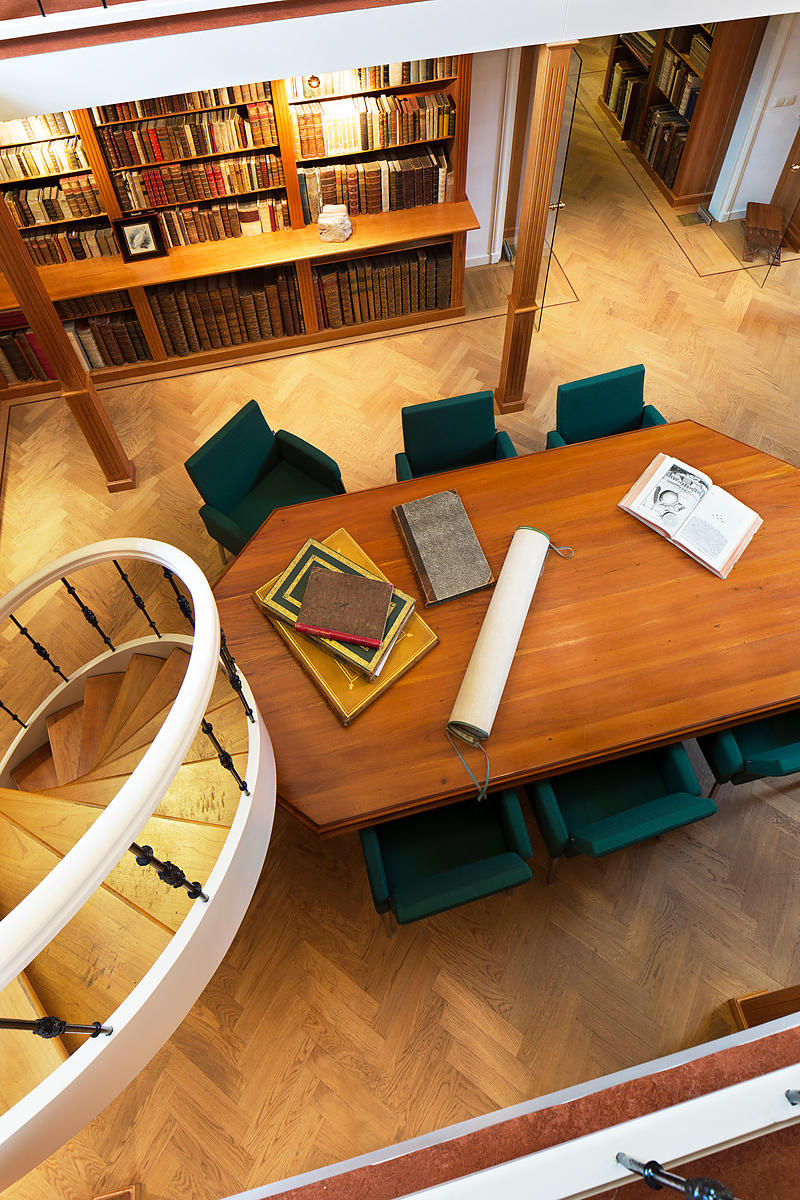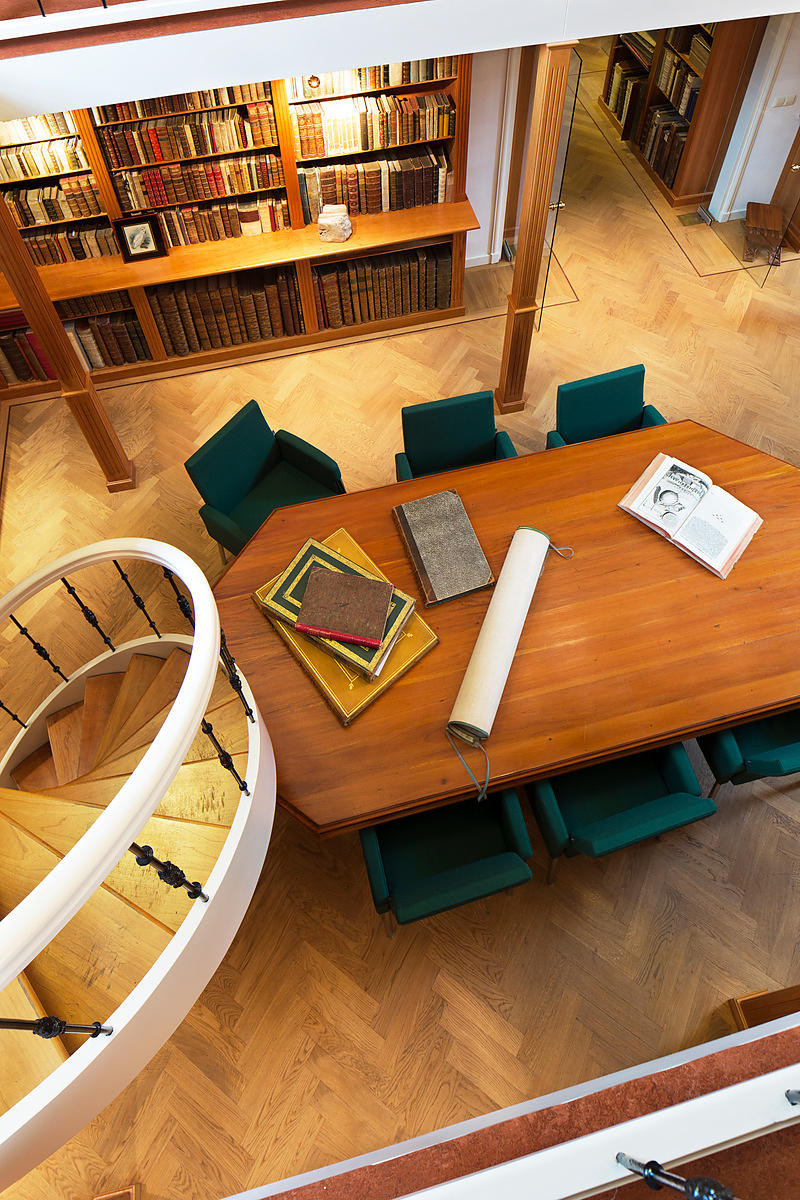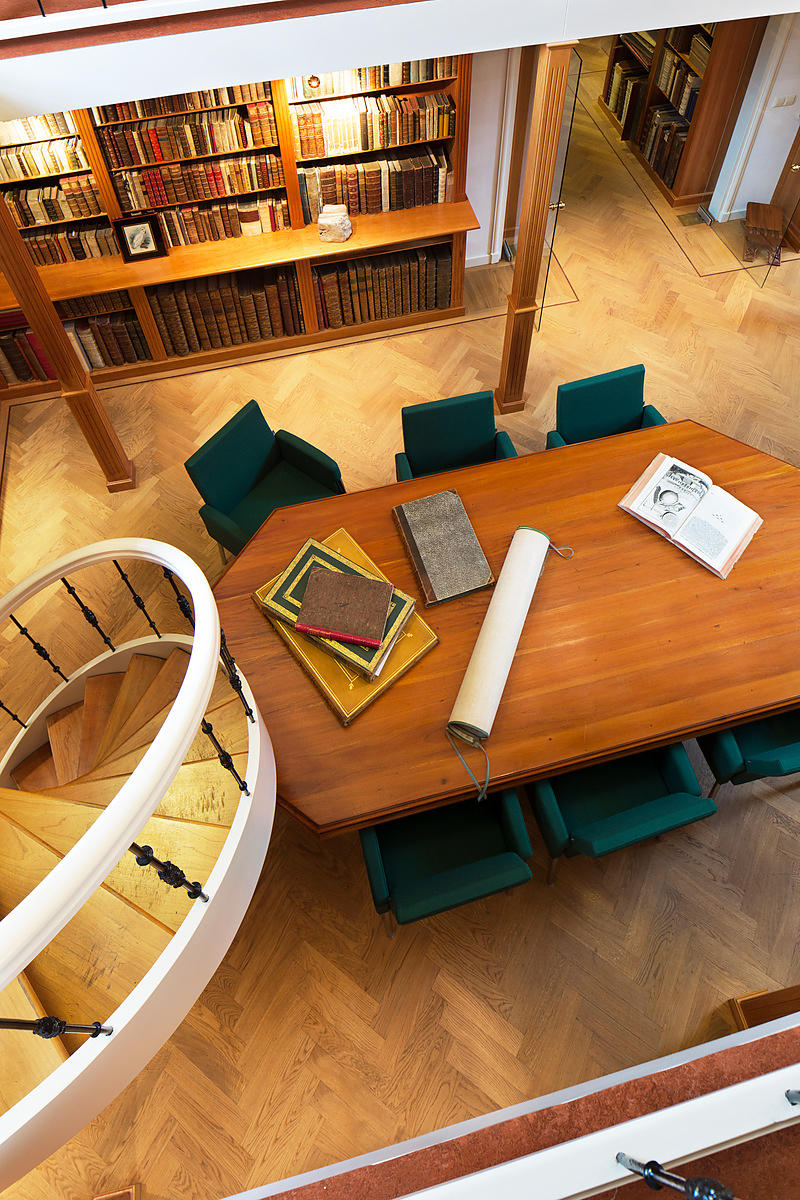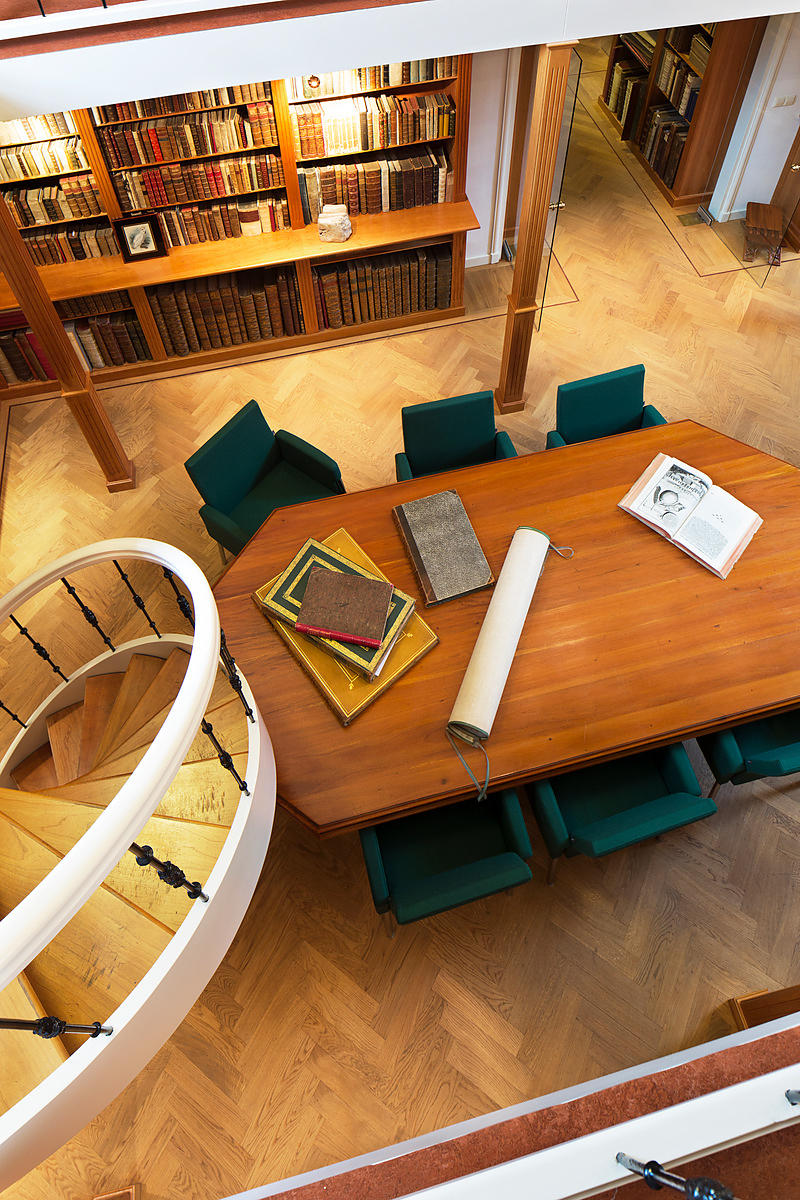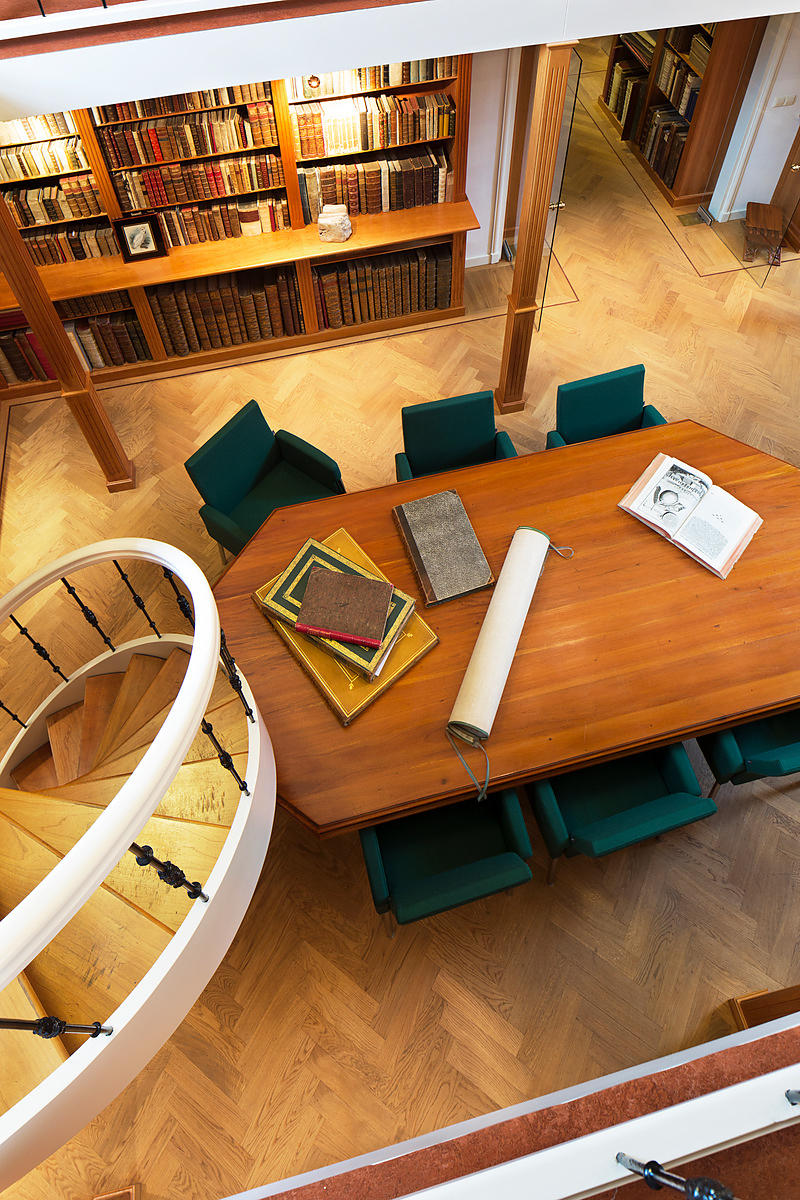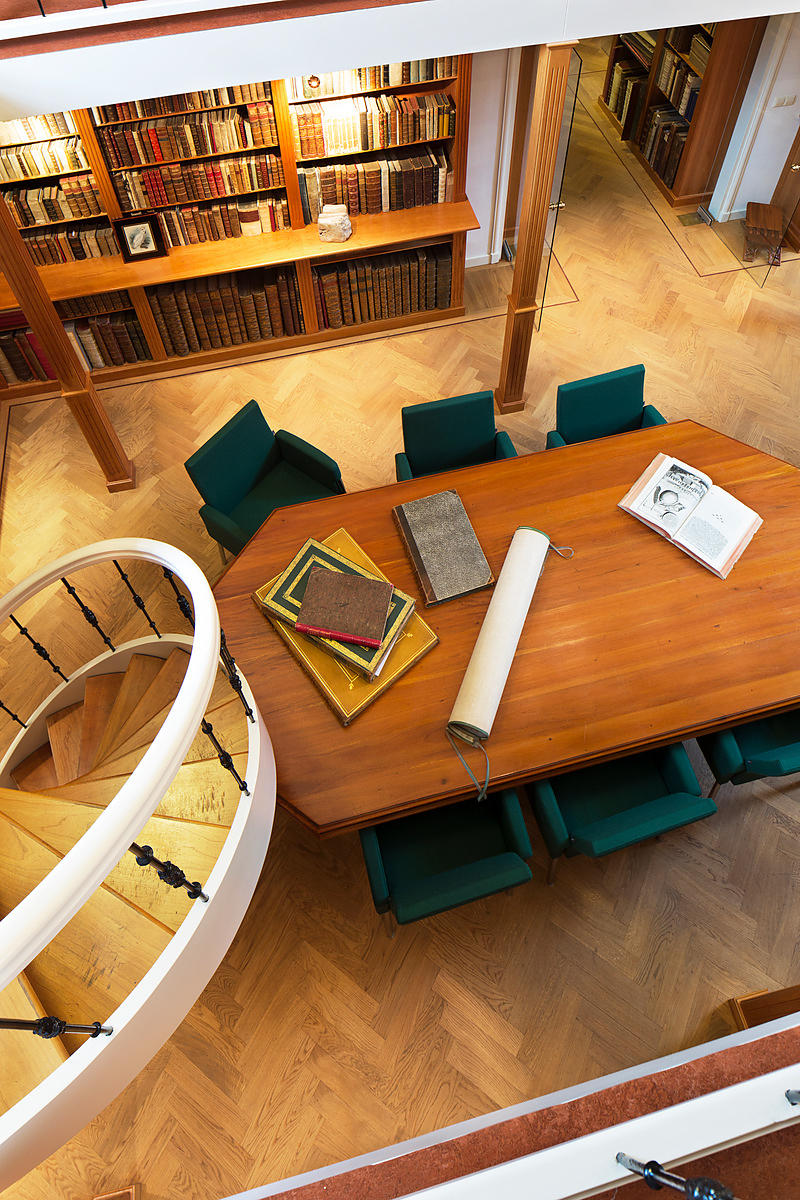 MYL (MUYL, MILIUS), Abraham van der.
Lingua Belgica. Sive de linguae illius communitate tum cum plerisque aliis, tum presertim cum Latinam, Graecam, Persicam; deque communitatis illius causis; tum de linguae illius origine et latissimam per nationes quamplurimas diffusione; ut et de ejus prestantiam. Quam tum occasione, hic simul quaedam tractantur consideratu non indigna, ad linguas in universum omnes pertinentia.
Leiden, Uldrick Cornelissz. Honthorst and Joris Abrahamsz van der Marsce for "Bibliopolo Commeliniano" [= Jan II Commelin in Geneva], 1612. 4to. With Commelin's woodcut device on the title-page. Modern half morocco. [24], 260, [8] pp.
€ 3,950
First edition of an interesting textbook on philology by Abraham van der Myl (1563-1637, in Latin Milius). Van der Myl became an authority in the field of classical languages, including Hebrew and ancient Middle Eastern languages. He was the first Dutch poet to make metrical (but unrhymed) translations of Greek and Latin authors, in order to better preserve the original metre. Fine examples of these metrical translations are to be found in the present work, meant to prove that the Dutch language could render verse as beautifully as the classical languages. In his zeal to prove the worthiness and antiquity of the Dutch language, he also tried in the present work to establish a derivation of Dutch words not only from the classical languages, but also from the Hebrew and Persian, composing long lists of words corresponding with words in those ancient languages. His work greatly inspired and stimulated generations of linguists, and he gained considerable fame for it in his own time. It still represents an outstanding example of humanist philology in the Netherlands.
With the woodcut on title-page partly erased, probably for reasons of prudery (the emblematic device originally included a naked female figure), otherwise a good copy of a rare work. STCN 832488569; cf. Nagtglas II, pp. 187 ff.; Simoni M157; Willems, Verhand. Ned. taal en lett., IV, p. 297; Ypey, Gesch. Ned. tale, II, p. 449.
Related Subjects: